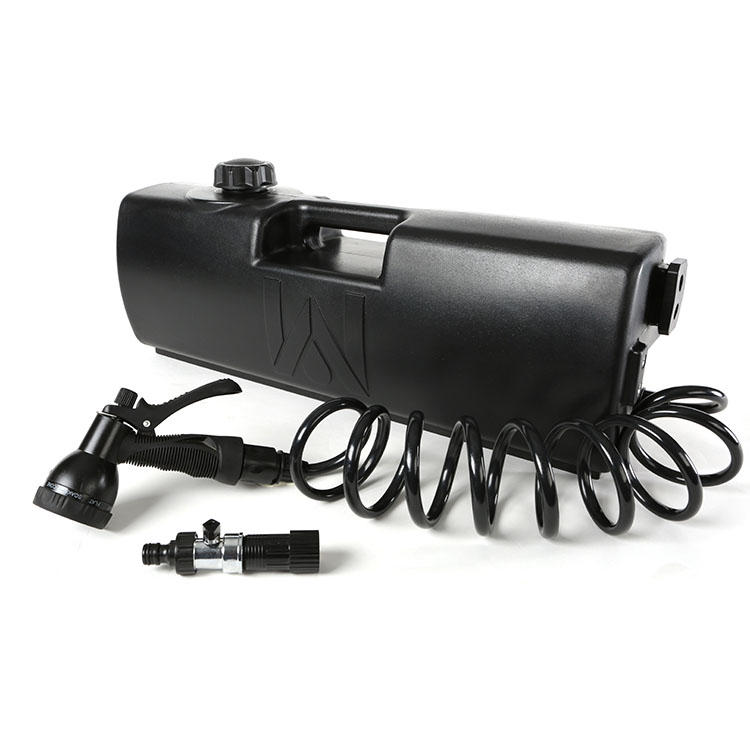 WATERport – Best Off-road Rooftop Shower for Camping and Overland
WaterPORT came up with offroad adventure camping vehicle shower, that will help you stay fresh and clean no matter where you go and for how long! Their solar shower roof mount portable system is an ultimate solution for showering outdoors.
Let's face it – we all love hanging out outdoors. Whether it's camping, hunting, fishing, off-roading, hiking, or any other activity you're into, it's a great way to escape from your normal, daily routine and have some rest. However, all these types of fun have one great disadvantage – the smell, dirt, mud, and stains that you become covered with. It's ok if you're going back home the same day. But if your outdoors fun lasts more then a few days, the only thing you start dreaming of is the shower.
The WaterPORT Day Tank provides vehicle-mounted pressurized water equipped with a convenient spray nozzle and 8ft hose. This offroad shower can be mounted to the roof of your rig, to your tow hitch or truck bed. When filled with a garden hose using the quick release system, the tank pressurizes in seconds and stores 3.8 gallons of pressurized water for weeks. It includes neoprene insulating black sleeve, that can heat up in the sun and give you soothing warm water.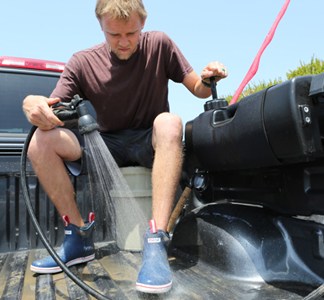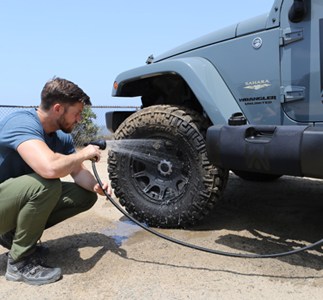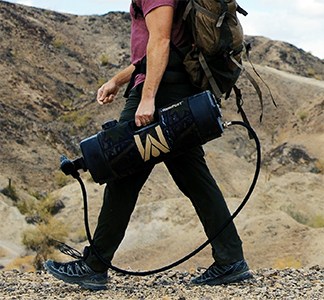 What do you need to know about this off road shower setup:
Includes mounting system for tow hitch, T slot bed rail, and 1-1.5 inch bars
3.8 gallon self-pressurizing WaterPORT Day Tank
6 hose with 9 pattern spray nozzle gives 3.5 to 15 minutes of spray time
Nozzle mount allows the tank to be filled in 1 minute
Large fill cap means you can add ice
Schrader Valve for remote pressurization
Ergonomic handle for easy carrying
Neoprene insulating sleeve
Dimensions: 25L x 9h x 8w inches
With this roof mount shower system, you can be in the middle of the wilderness and have a shower anytime you want! Find out more about it using this link!