European Travel – A Trip To Denmark on a Lifted VW T3 Syncro

Living in Europe gives you an opportunity to explore its boundaries and secret spots, and what's better than doing it in your old school camper van. Today we want to share with you a very interesting short movie filmed by German Photographer and overland traveler Markus Wollenberger. Most of you have probably seen the pictures of his tan T3 Syncro on the Instagram, and in this video, you will finally see it in full action.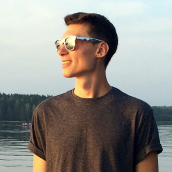 Matt Grabli
Automotive journalist and technical writer at Offroadium.com with more than 10 years of experience in the sphere of aftermarket parts and 4×4 vehicle modifications. Passionate about off-roading, outdoor adventures, and an active lifestyle.