Mint 400 2016 the full episode by Red Bull – watch online

Mint 400 is one of the oldest and the most remarkable competitions in the off-road world. Being a #1 place for any off-road enthusiast in the 60s – 70s it resurrected from the sand and attracts fans from all over the world in the same place! If you you missed MINT 400 2016 don't be upset, watch the full TV episode presented by RedBull online. In this video, you will see a one-hour coverage of the key moments in the Mint 400 2016 race and feel the real spirit of the race!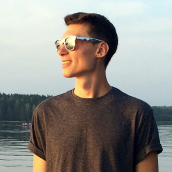 Matt Grabli
Automotive journalist and technical writer at Offroadium.com with more than 10 years of experience in the sphere of aftermarket parts and 4×4 vehicle modifications. Passionate about off-roading, outdoor adventures, and an active lifestyle.