New Ford Bronco 2021 Off-Road Mods – Pictures & Specs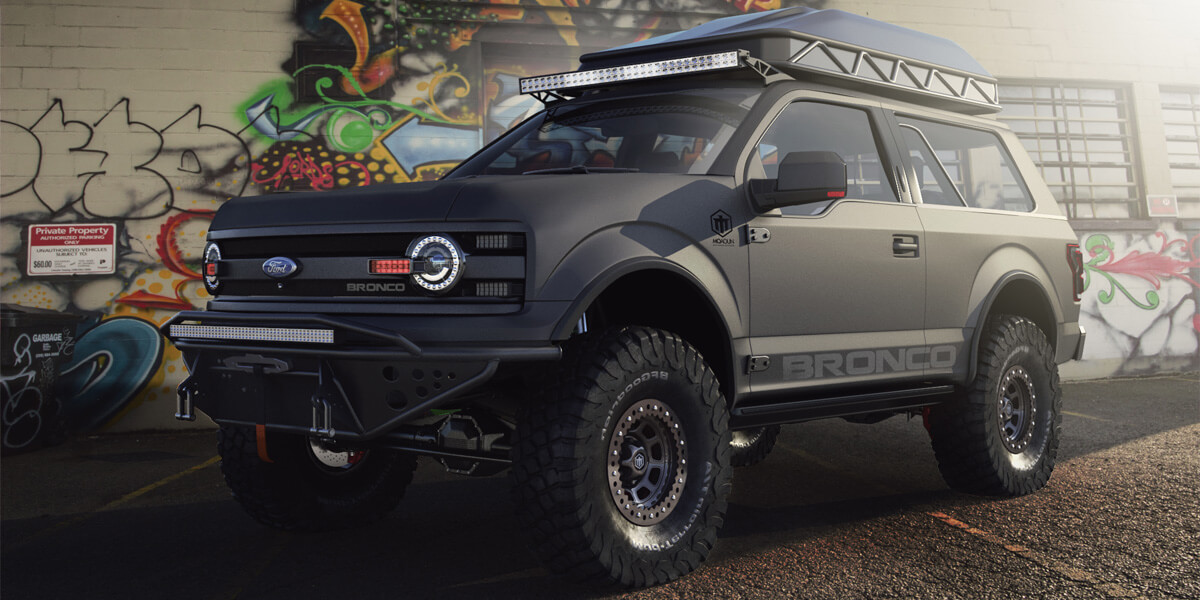 Great news for all fans of 4×4 vehicles, as Ford motor company has finally confirmed that new Ford Bronco model will be released in 2021!
Today America and drivers in the whole world tend to choose SUVs over common wagons or minivans because of their versatility and off-road capability, and it is definitely the right moment for Ford to relaunch their iconic model.
Even though Ford is still unsure if there is a market for small Ranger pickup in the lineup of their trucks, they are totally sure that Bronco should finally return to the market after a long break since 1996.
We all remember a good old full size bronco as an unbelievably capable off-road machine that could have handled with an type of terrain, weather it's desert dunes, rocky mountains or snow paths. The new Ford Bronco will be competing with modern off-road gods like Jeep Wrangler and Toyota 4 Runner that remain on the market for decades. According to one of the Ford's spokesman, it will no longer be based on the F150 platform, and will be a completely new vehicle that stands somewhere in between the Raptor and Bronco II SUV from the late 80s sizewise. We can assume that it will inherit the design elements from both Bronco ancestors from the 60s and modern Raptor.

DESIGN
Great off-road fan and automotive designer known by the nickname Mo Aoun has taken the liberty of creating his own vision of the upcoming Ford Bronco concept and topped it off with some of the most common 4×4 mods.
Starting with the front end it's great to observe the first generation Bronco inspired round headlights that will be definitely welcomed by the fans of classic 4×4 design. Distinctive grille shows that newer Bronco can justify itself as a separate standing model in the Ford lineup and not a modification of an F150 pickup.
Some other Ford family design elements get their reflection in the body shape, window lines and rear end, which creates a familiar silhouette of the good old full size Bronco.
2 DOOR and 4 DOOR
Even though there are some rumors that keep telling that new Ford Bronco will have 4 doors, Mo Aoun decided to showcase it in the 2 door version, exactly as we all remember and love it. We are sure that there will be many fans of either body style, so it would be a smart move to offer them both to consumers. Jeep does it with Wrangler JK since 2007 and both models bring great sales to Chrysler corporation, so why not use their experience?

NEW FORD BRONCO OFF-ROAD MODIFICATIONS
As soon as the new Bronco will hit the dealers showrooms all real off-road addicts will start modifying their brand new rigs to make them even more versatile and capable on the rough terrain, so Mo Aoun decided not to wait until that happens, and become the first one in the world to do all those mods with a help of good old computer graphics. We can all agree that the things like lifts, off-road wheels, steel bumpers, rock sliders, light bars and roof racks will make new Bronco a number one player on the market of off-road SUVs.
Many Americans who have been through tough hurricanes in the states of Texas and Florida felt how desperate the regular cars were in the bad weather conditions, and many of them will be definitely looking at something more capable and reliable to serve them on a rainy day. The market is definitely full of 4×4 options to consider, however, we believe that the new 2020 Ford Bronco will become a great addition to that.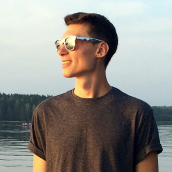 Matt Grabli
Automotive journalist and technical writer at Offroadium.com with more than 10 years of experience in the sphere of aftermarket parts and 4×4 vehicle modifications. Passionate about off-roading, outdoor adventures, and an active lifestyle.