Oregon Off-Road Adventure on Toyota Land Cruiser FJ62

Beautiful short film about an off-road adventure in the state of Oregon. Its wild nature is one large playground that attracts free souls with its timless untouched beauty that makes us feel alive. Reliable companion of the guys on this journey is an iconic 1989 Toyota Land Cruiser FJ 62 called Charlie. Perfectly equipped truck for a long term camping, it's got everything you need to support the comfortable living during weeks away from civilization. The rooftop tent becomes home for two travelers that move through the most astonishing scenery of Oregon national parks. Mountain biking, surfing, fly fishing are perfect activities to enjoy mother nature and feel it deep under your skin. Perfect overland adventure in HD quality right in front of you.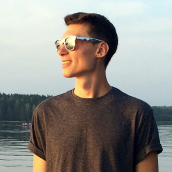 Matt Grabli
Automotive journalist and technical writer at Offroadium.com with more than 10 years of experience in the sphere of aftermarket parts and 4×4 vehicle modifications. Passionate about off-roading, outdoor adventures, and an active lifestyle.