The FJ Company Sport – Vintage Design With Modern Capabilities

The FJ Company is one of the worlds leading restoration and fabrication shops specialized on Toyota Land Cruiser FJ40. They not only perform a top class restoration but also improve these legendary vehicles with modern technological enhancements while honoring the timeless beauty of the original design. Watch the video about the FJ Company Sport model, vintage FJ that could push hard on or off the roads and provide a true driving pleasure for the off-road enthusiasts.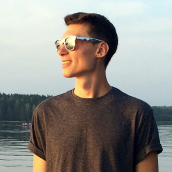 Matt Grabli
Automotive journalist and technical writer at Offroadium.com with more than 10 years of experience in the sphere of aftermarket parts and 4×4 vehicle modifications. Passionate about off-roading, outdoor adventures, and an active lifestyle.