Video of the Day – 1970 Jeepster Commando with the Spirit of Adventures

This beautiful 1970 Jeepster Commando restored by a true off-road enthusiast and a fan of vintage machinery lives the active life on and off the roads of southern California. Beautiful videography by Petrolicious and heartwarming words by the owner.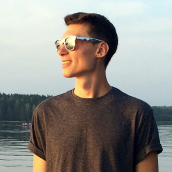 Matt Grabli
Automotive journalist and technical writer at Offroadium.com with more than 10 years of experience in the sphere of aftermarket parts and 4×4 vehicle modifications. Passionate about off-roading, outdoor adventures, and an active lifestyle.