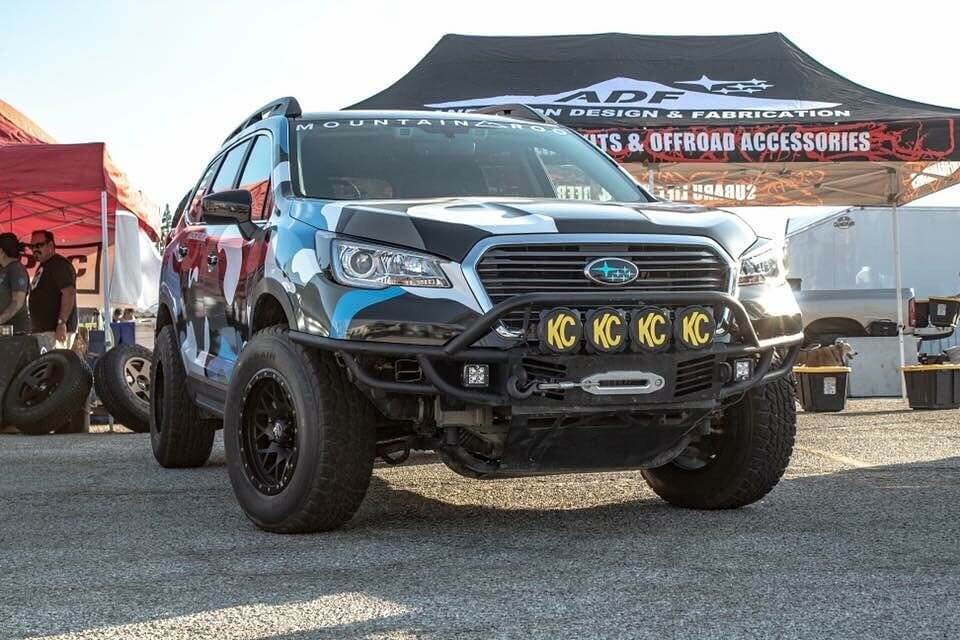 The Best Subaru Ascent Lift Kits – Fitment, Installation, Price, Max Wheel Size
So you decided to install bigger tires and a lift on your Subaru Ascent and now trying to figure out what kit would be the best to fit your needs and the budget? Don't worry, you're not alone, we've all been through it. In this post, we will list the most notable suspension lift solutions available on the market for 2019-2020 Subaru Ascent.
What are the Leveling kits & Spacers? 
While there are not many lift solutions available for Ascent yet, suspension spacer lift is the only out-of-the-box solution, yet it will be perfect to give that off-road-ready look to your Subaru Ascent, and gain a few extra inches of space in the wheel wells to accommodate slightly bigger-than-stock off-road tires. 
Leveling kits and spacers are typically represented by 1-4″ tall metal extensions that go on top of your struts or coil springs.
Improves the ground clearance
Allows you to install bigger wheels
Easy to install
Low price
Doesn't improve the suspension qualities in terms of wheel travel or softness
Will not work for hard-core off-roading or racing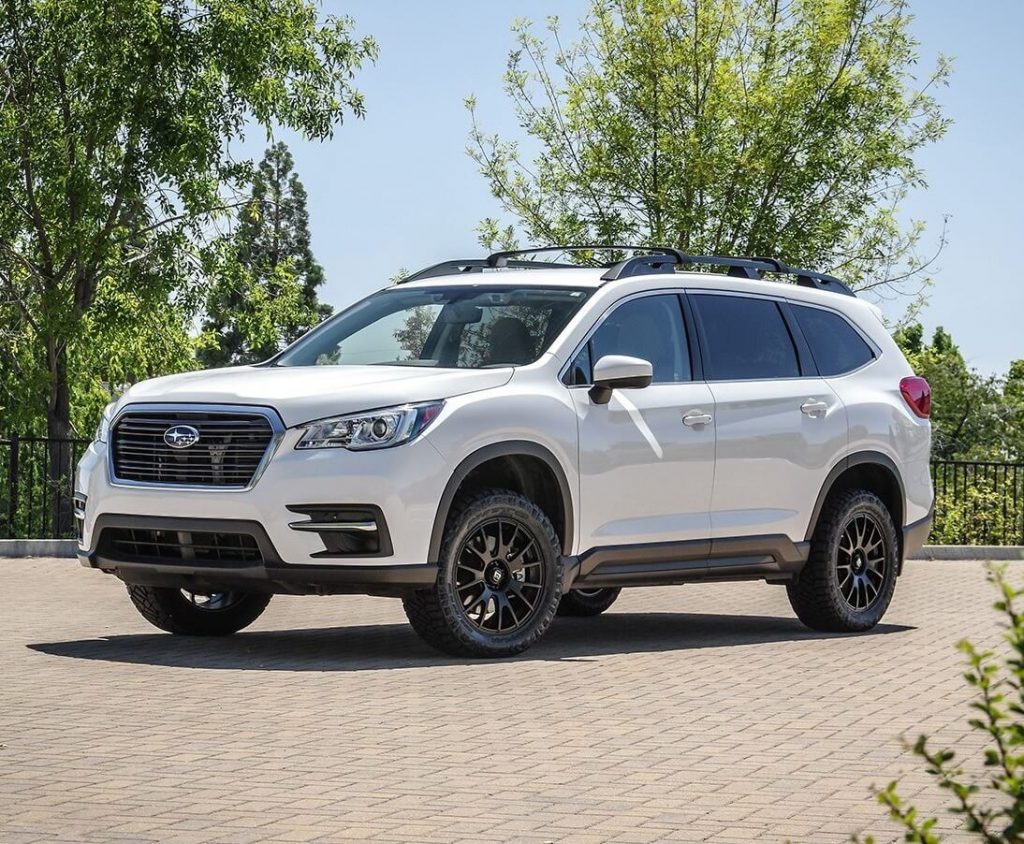 Will this kit be right for me?
Of course, it wouldn't be possible to give you a direct answer, because no one knows your needs and requirements better than you. I've prepared a couple of questions that will help you to find the answer to this question.
Function
– Think about your needs and plans for the next year or two.
– What places do you want to visit?
– Google what roads would lead you there
– What's the terrain like on those roads?
– Do you really need a serious suspension lift to make it there and back safely?
– What if it's raining?
Looks
– What would you like your rig to look like? The visual appeal of your rig is important too.
– What wheel size do you like in terms of the looks (wide, upsize)?
– What lift is need to put them on?
Budget
– What's your budget?
– Will you have anything left after you invest in a complex full-suspension lift kit?
Keep in mind, you would need a lot of other stuff to prepare for the off-road trip of your dream too. Wheels, accessories, recovery, and camping gear.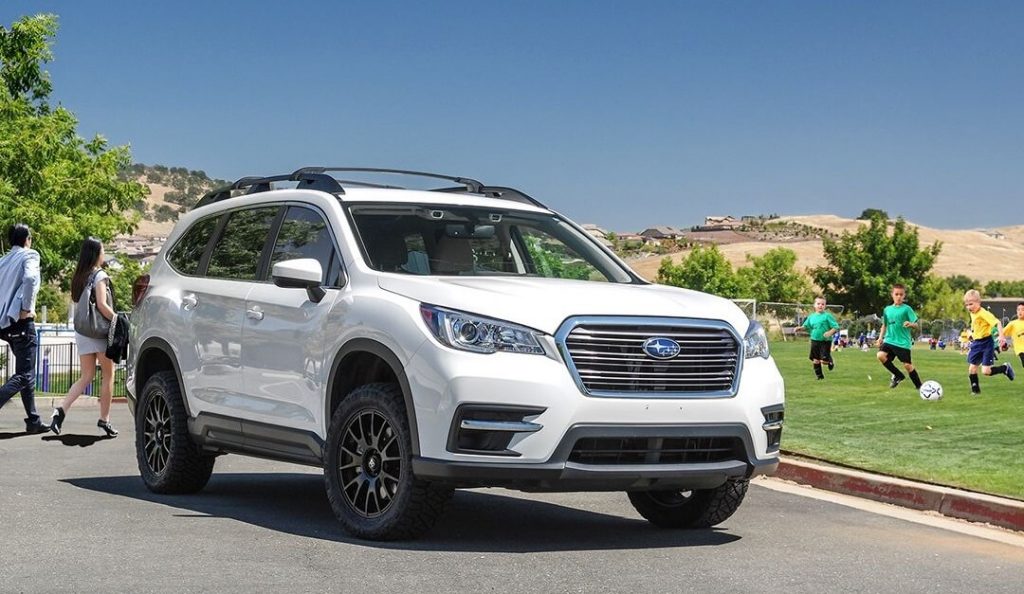 Conclussion
Basic 1-4″ leveling kit with strut spacers will work for the majority of the Ascent owners looking to start exploring off-road terrains. The good news is that these kits are pretty affordable and relatively easy to install. Any local body shop will be able to get them installed for you in case if you don't like to turn wrenches. If you do, on the other hand – it will be a pretty cool DIY project that wouldn't take more than one day to perform.
Keep in mind, you don't need an extensively modified rig to enjoy off-roading. Do the basic preparation, install proper off-road tires, and a spacer lift kit, and you're ready to go!
Lift Kit Recommended for Subaru Ascent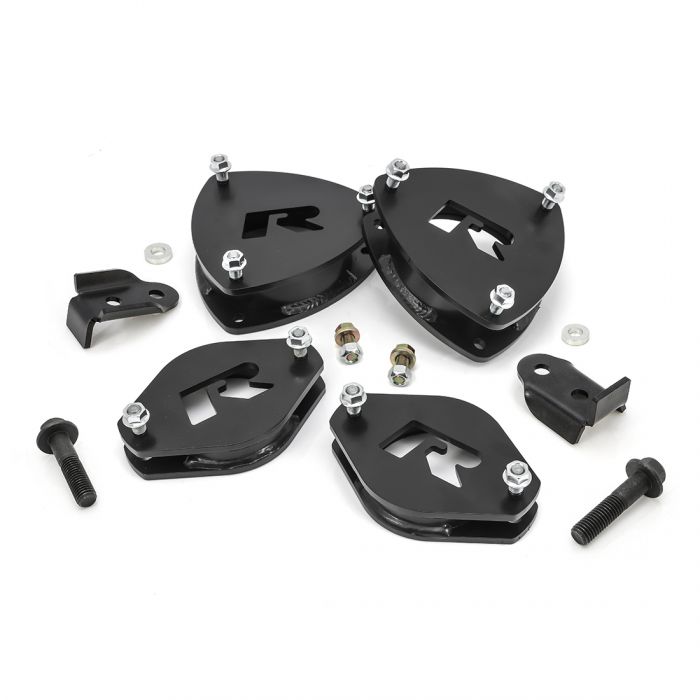 ReadyLift 2″ SST Lift Kit 69-9921
2019-2020 Subaru Ascent
Front and Rear
Recommended Wheel Size: 255/55R18
(Ideal on an 18×8″ Rims with +32 offset)
Check Price