Getting a Toyota Rav4 Lifted 101: Lift Kits, Wheels & Max Tire Size
So you decided to install bigger tires and a lift on your Toyota Rav4 and now trying to figure out what kit would be the best to fit your needs and the budget? Don't worry, you're not alone, we've all been through it. In this post, we will list the most popular lift kit solutions available on the market for this model and show examples of lifted Rav4s outfitted with oversized tires.
Why should you get your Rav4 Lifted?
Toyota Rav4 is a great car, but with the stock suspension, it can be limiting when it comes to off-roading and extreme terrain. That's why many people decide to install lift kits, wheels and bigger tires on their Rav4. This gives them more clearance and allows them to explore new terrains.
Installing a lift kit and bigger tires on your Toyota Rav4 is a great way to add some extra style and functionality to your ride. But with so many different options available, it can be tough to decide which kit is the best for your needs.
Benefits of the lift kits
Allows you to install bigger tires
Gives your Rav more clearance
Can improve the off-roading ability
Makes your SUV look awesome
Disadvantages of the lift kits
It May affect cornering and overall handling since the center of gravity will be higher
May put additional stress on the driveline
Adds a bit of a nose dive when braking and acceleration
*With minimal lift and tire size improvement, the disadvantages listed above may barely be noticeable, but keep them in mind if you go too far in the suspension modifications of your crossover.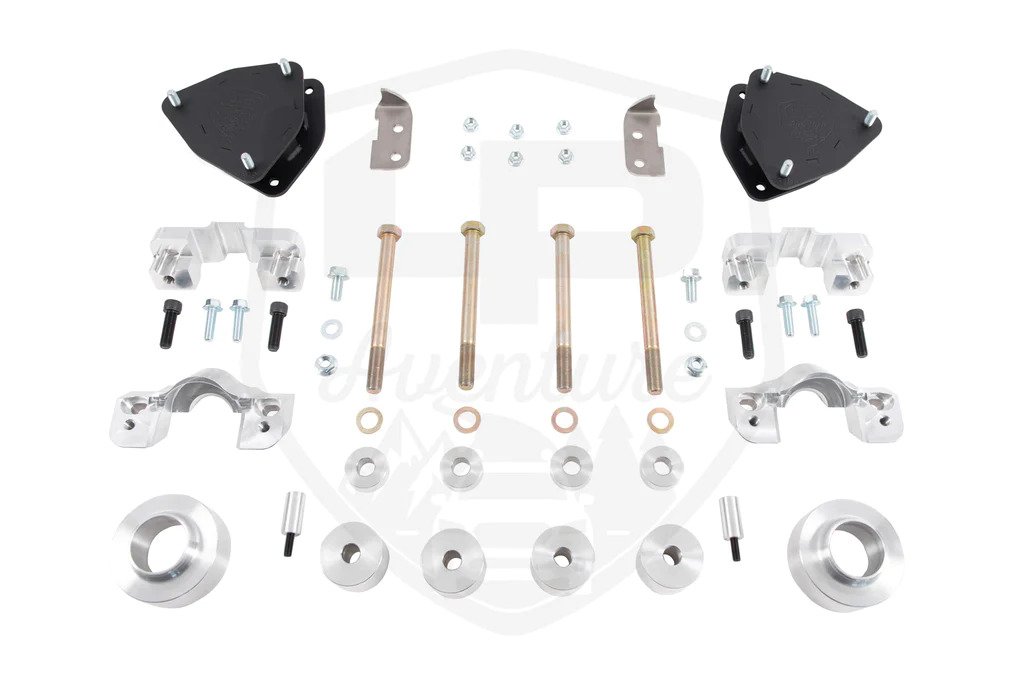 Toyota Rav4 Lift Kits What are they?
Toyota Rav4 suspension spacer lifts are the perfect way to add a little extra height and clearance to your vehicle without spending a fortune. These simple, easy-to-install kits provide a decent increase in ground clearance, allowing you to navigate obstacles with ease and do more complex trails.
In addition to that, they free up more space in the wheel wells for larger-than-stock off-road tires. With a Toyota Rav4 suspension spacer lift, you can enjoy the benefits of an off-road-ready Toyota without the hassle and expense of a full suspension lift kit. Whether you're looking to add a little extra clearance for off-roading or simply want to give your Toyota a more aggressive look, a suspension spacer lift is a perfect solution.