2005 Mitsubishi L200 with Lexus V8 Power Under the Hood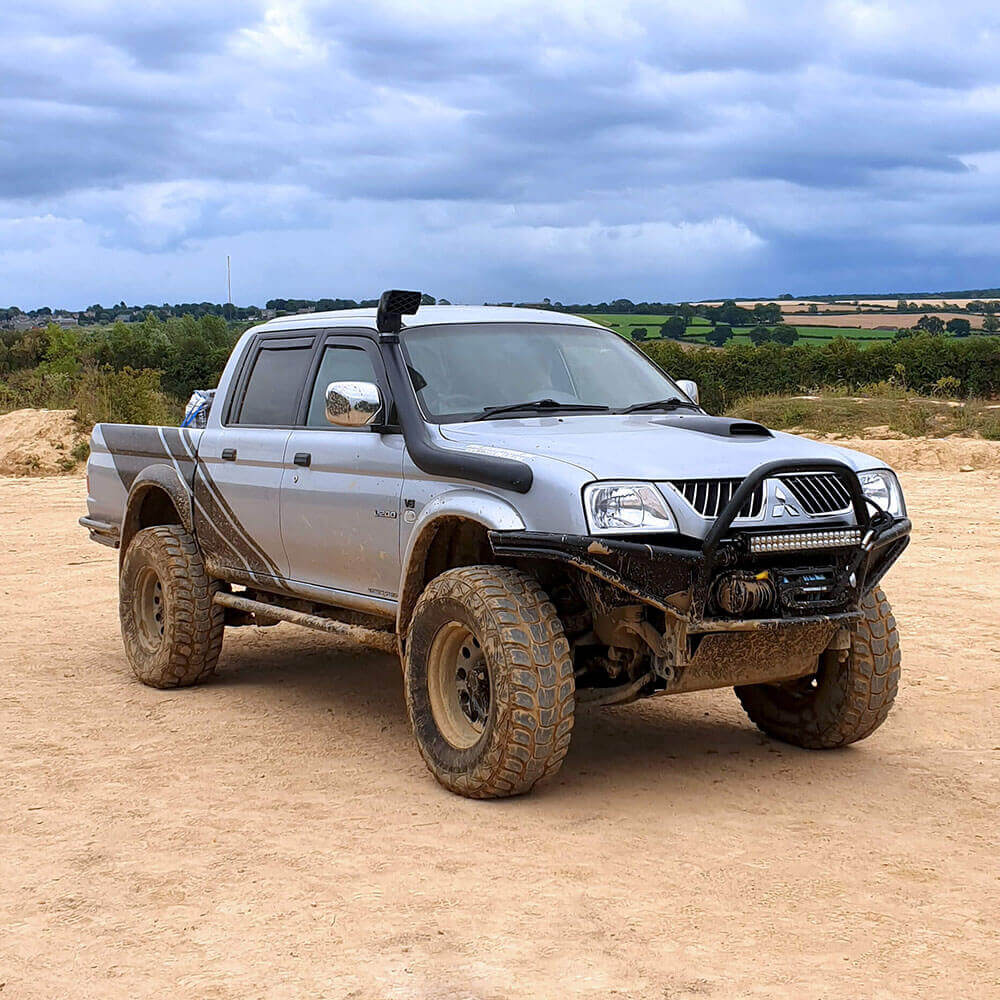 When we stumbled across this lifted truck on Instagram, we were instantly intrigued. You'll never see something like this on our streets because Mitsubishi hasn't been offering this compact pickup on the U.S. market since 1996.
What we didn't know is that this L200 is unique in lots of ways. Justin, the owner and creator of this fantastic beast lives in Aston on the outskirts of London, UK. His family has owned the truck since it came out from the production line, so Justin's desire to breathe a new life into his father's workhorse is very relatable.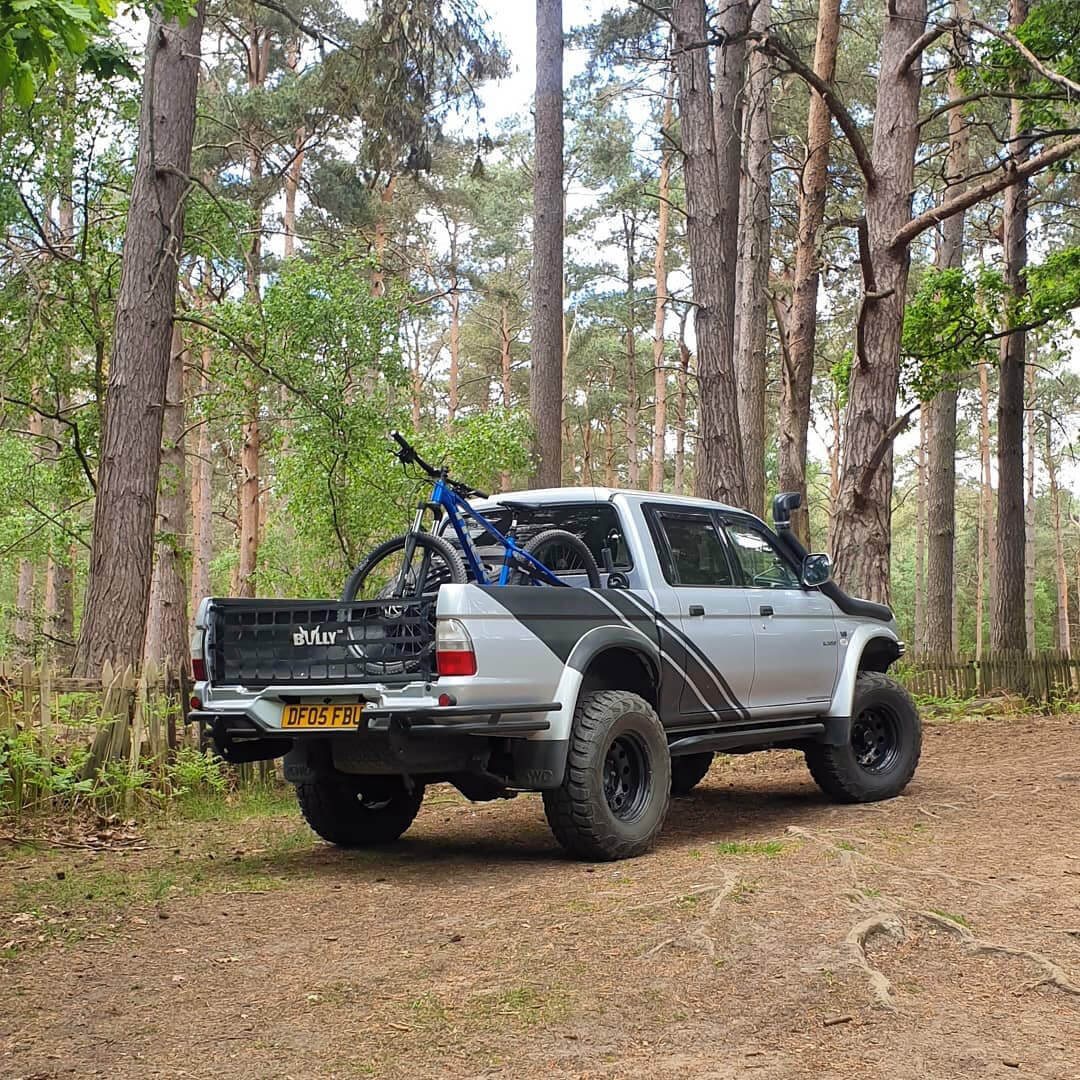 Growing up in the rural area where a good 4×4 truck is a necessity, the love for off-roading was instilled in Justin naturally. The top-spec Animal Edition of the 2005 Mitsubishi L200 became a great basis for his off-road build project. It has a strong sturdy chassis with old-fashion leaf springs at the back and a luxurious 4-door crew cabin featuring a car-like design, commanding driving position, and high enough ground clearance. The project involved fitting a bigger engine, transmission, transfer case, and making it work seamlessly. The end result is astonishing! Enjoy Justin's story.
"The project involved fitting a 1UZ-FE Toyota V8, Pajero Super Select 5 speed manual gearbox, 4×4 transfer case, and making it work seamlessly."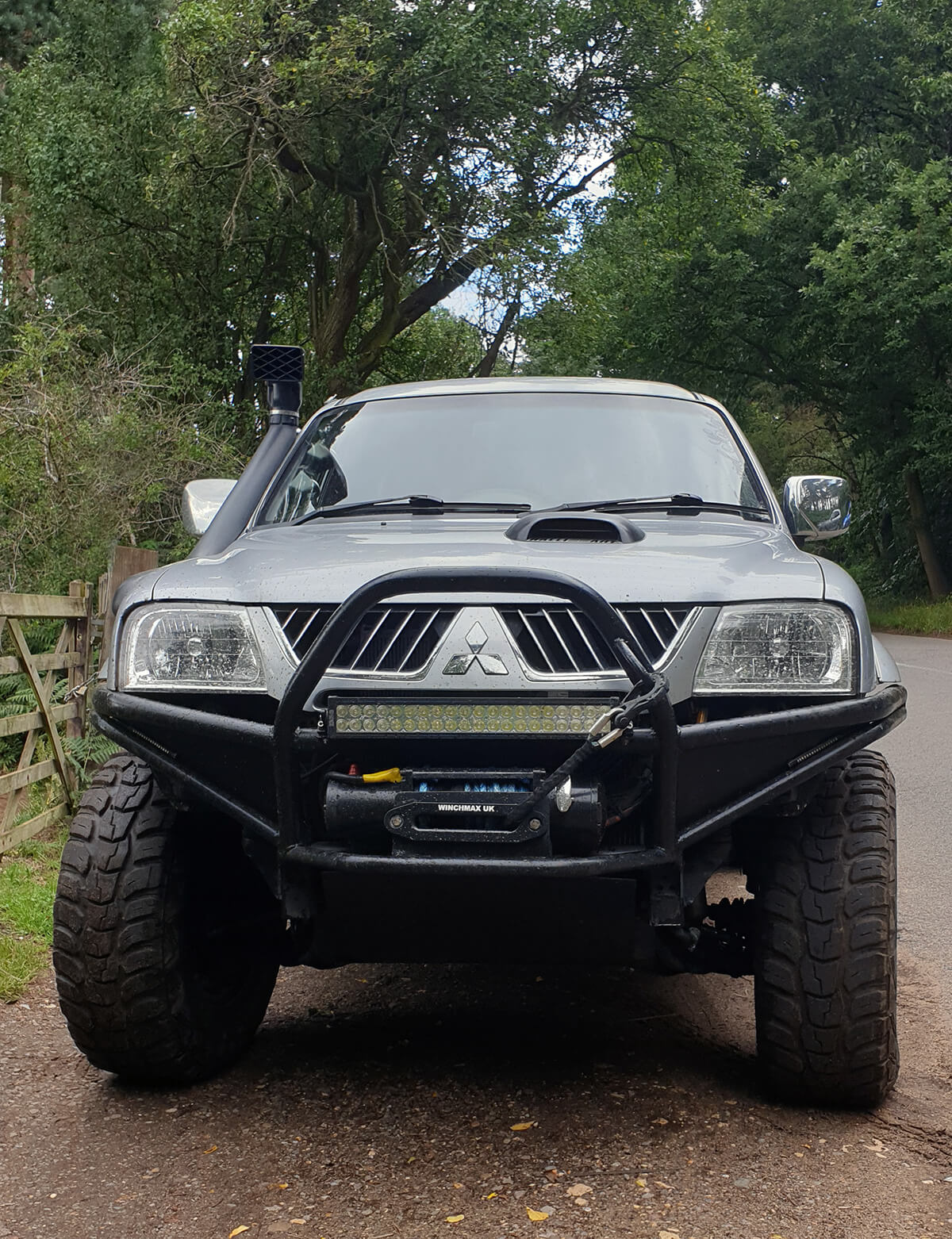 How did you become interested in off-roading?
– I grew up in a Jeep household. My dad was a jeeper and had a 1980s Jeep Renegade when I grew up.
What inspired you to choose this modification style?
– For the first 3 years every modification was born out of necessity. We would be offroad every weekend and bringing the truck back broken and modifying it to improve it. It was only when we decided to swap the slow diesel 2.5 4banger that I started to built the truck to be one part overlander and one part show truck.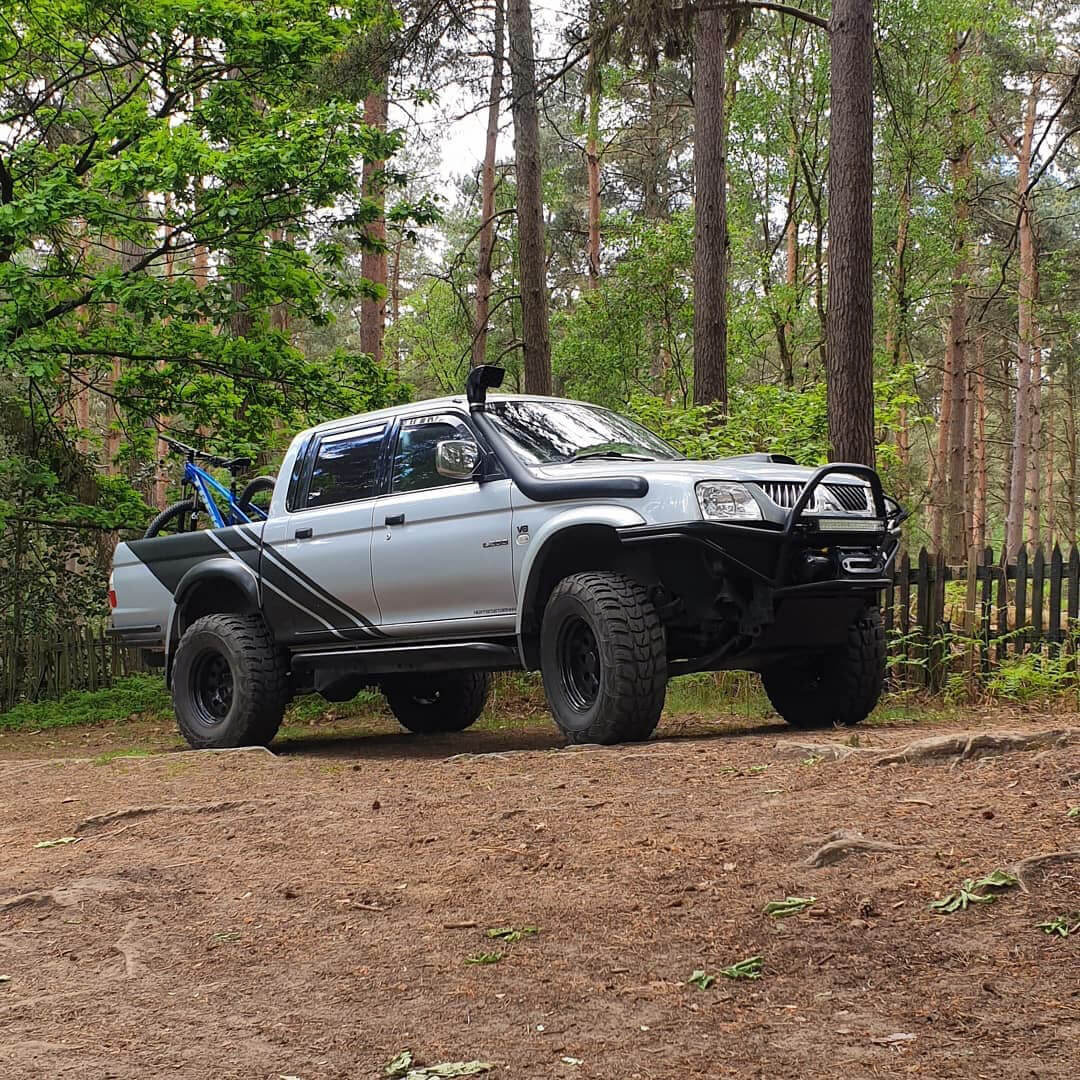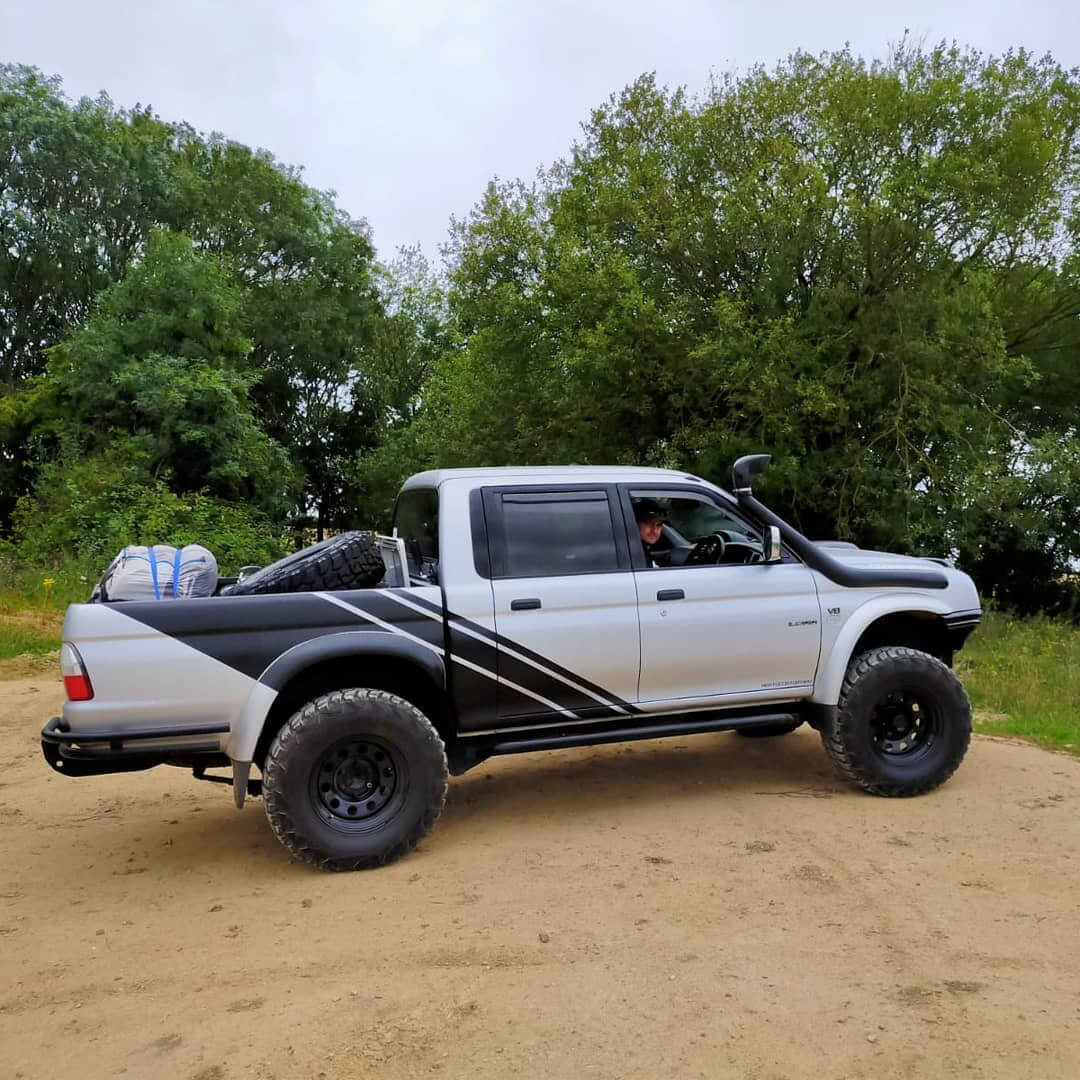 What challenges did you face while putting it together?
– Nobody really makes aftermarket parts for it. So all the bumpers and metal work had to be home made by friends.
What do you love about your vehicle?
– The sound. The exhaust has 1 silencer and no cats so it absolutely sings at 6000RPM! Nobody expects something so big to move the way it does. Here in the UK everyone has a Land Rover and they are not particularly fast. So it takes a lot of people by surprise.
Is it your daily or a weekend ride?
– I had a daily driver but as we are all working from home during lockdown I got rid of it so for now my truck is working as my daily.
Do you take it off road? If so, where and how often?
– I don't offroad as much as I used to but I try and get out at least once a month and all over the UK. Wales has the best trails in the country.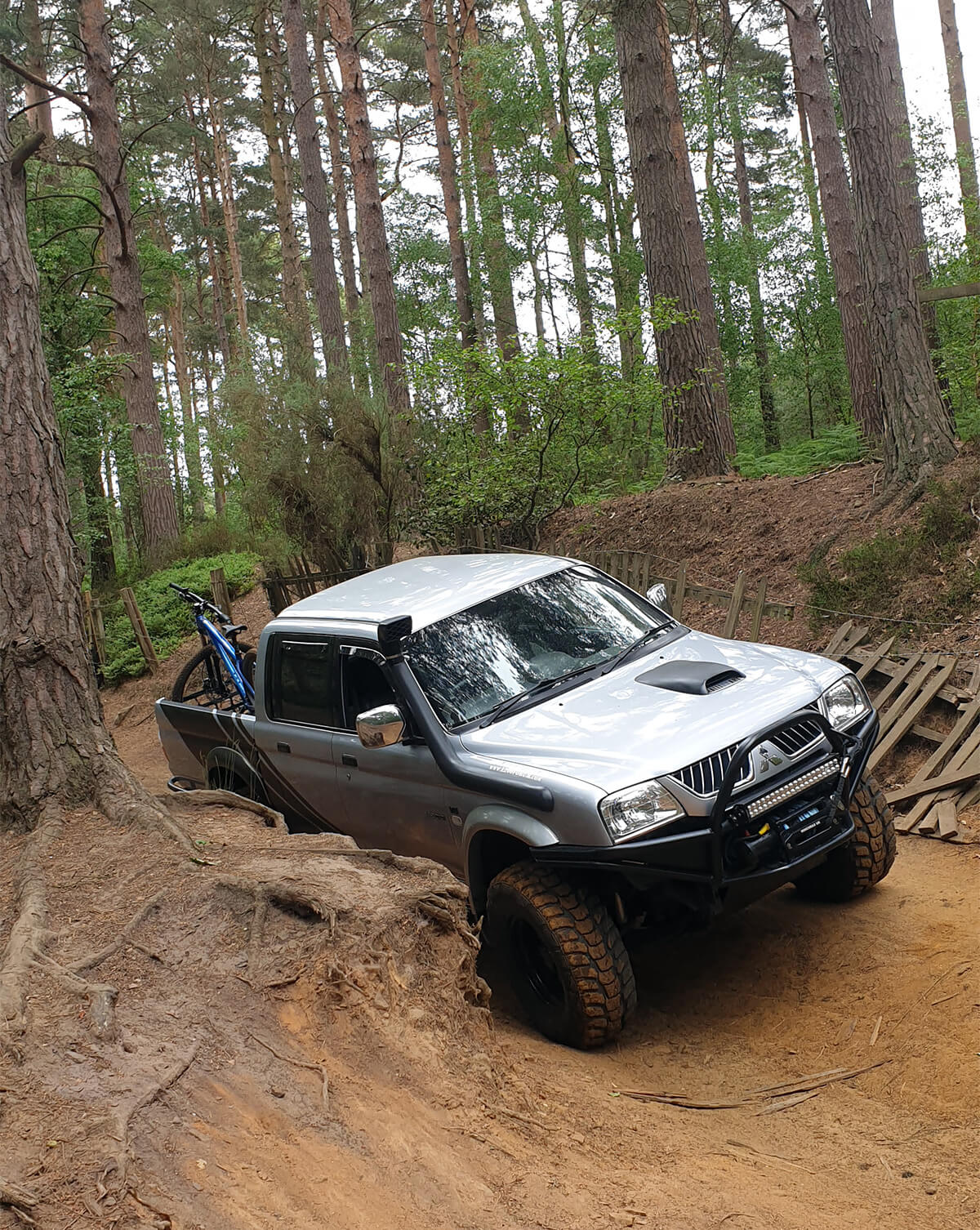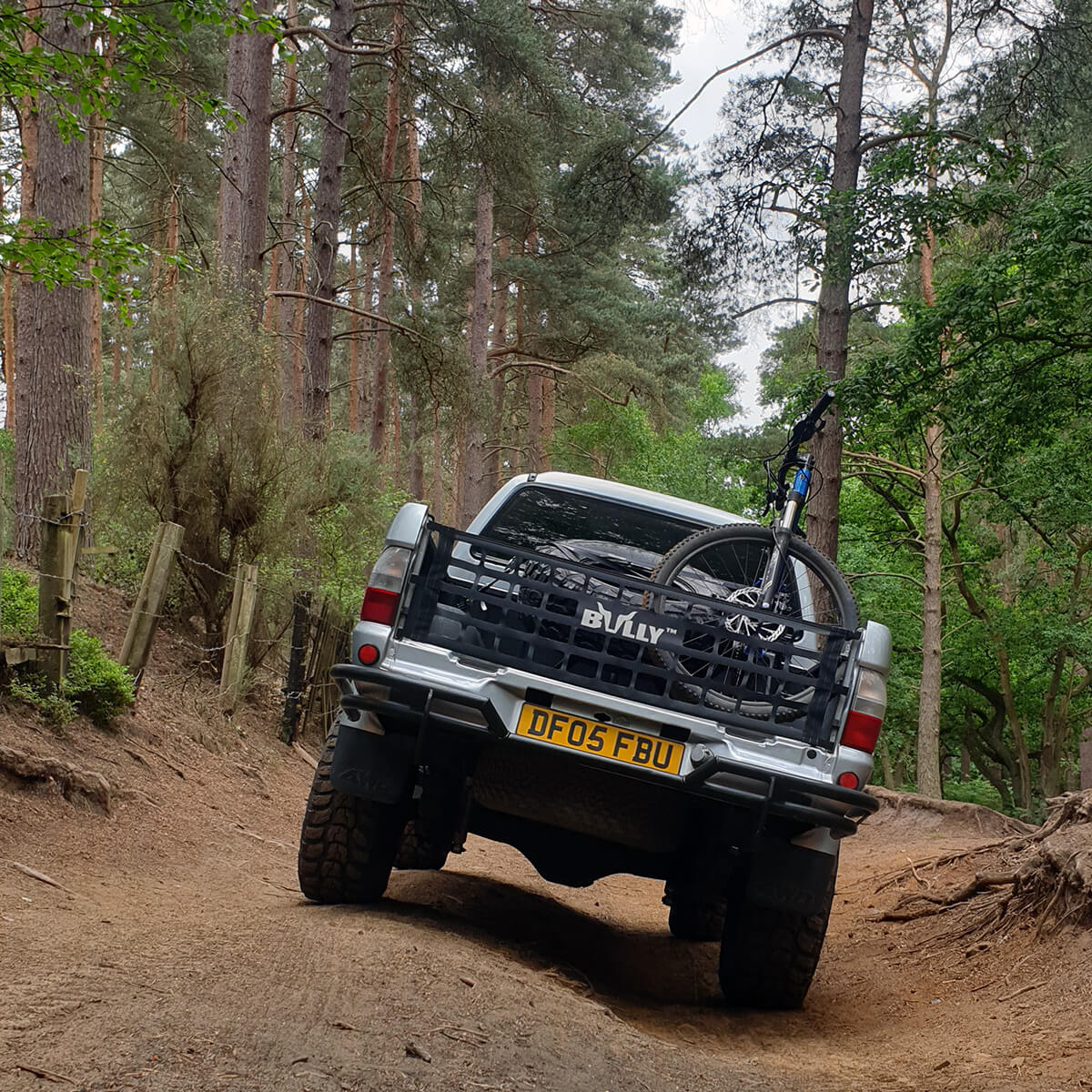 SPECS – 2005 Mitsubishi L200
Engine specs, modifications
– This will be a long one:
A rebuilt Lexus 1UZ-FE engine swap mated to a Pajero Super Select 5 speed manual gearbox and 4×4 transfer case, with custom manifolds, exhaust, intake and walbro fuel pump. The oil and water cooling systems took a hell of a lot of work to get the big V8 to work in an engine bay designed for a 4banger diesel. When we rebuilt the engine we put cosmic head gaskets and head studs in as well as deleted the EGR to try and make the motor as bulletproof as possible.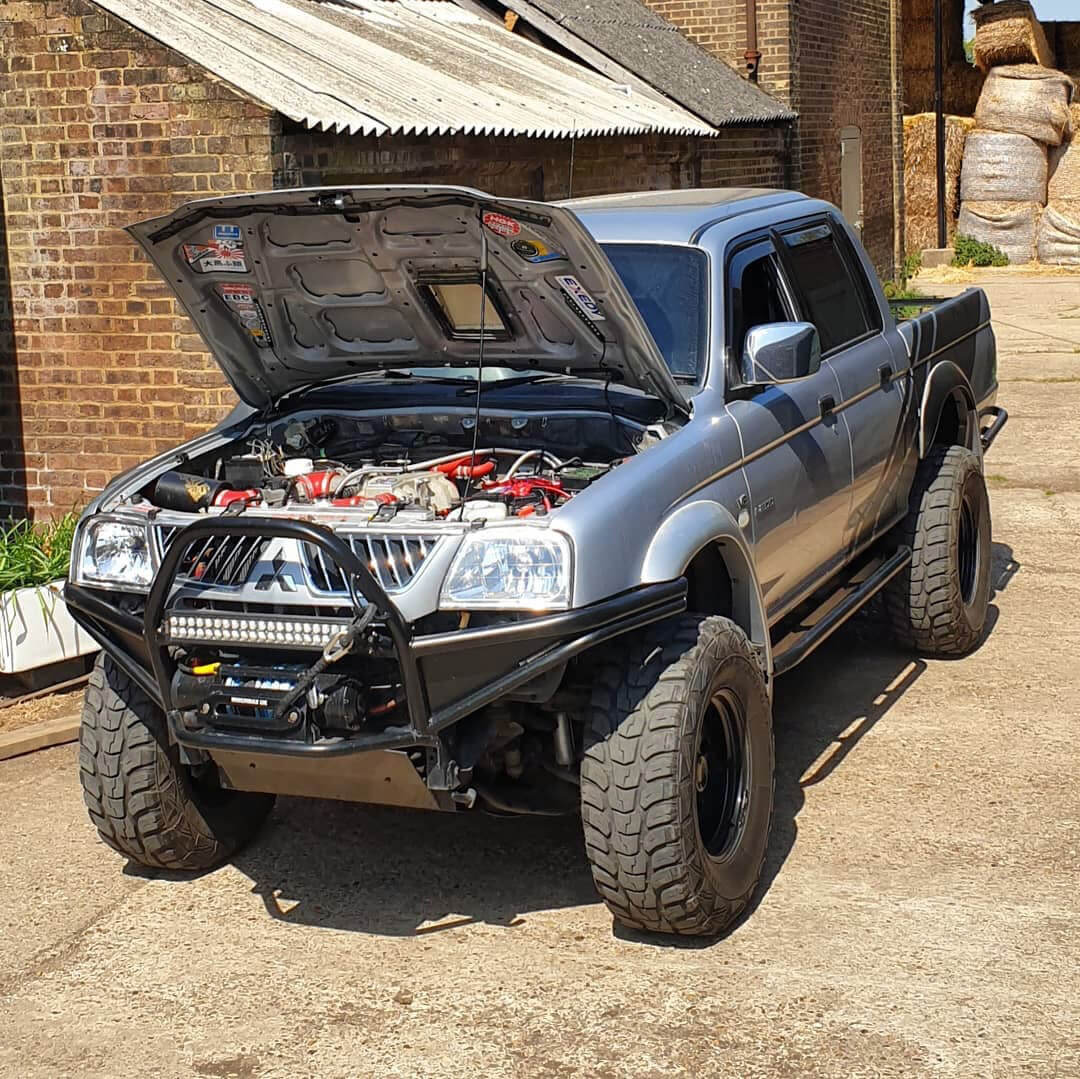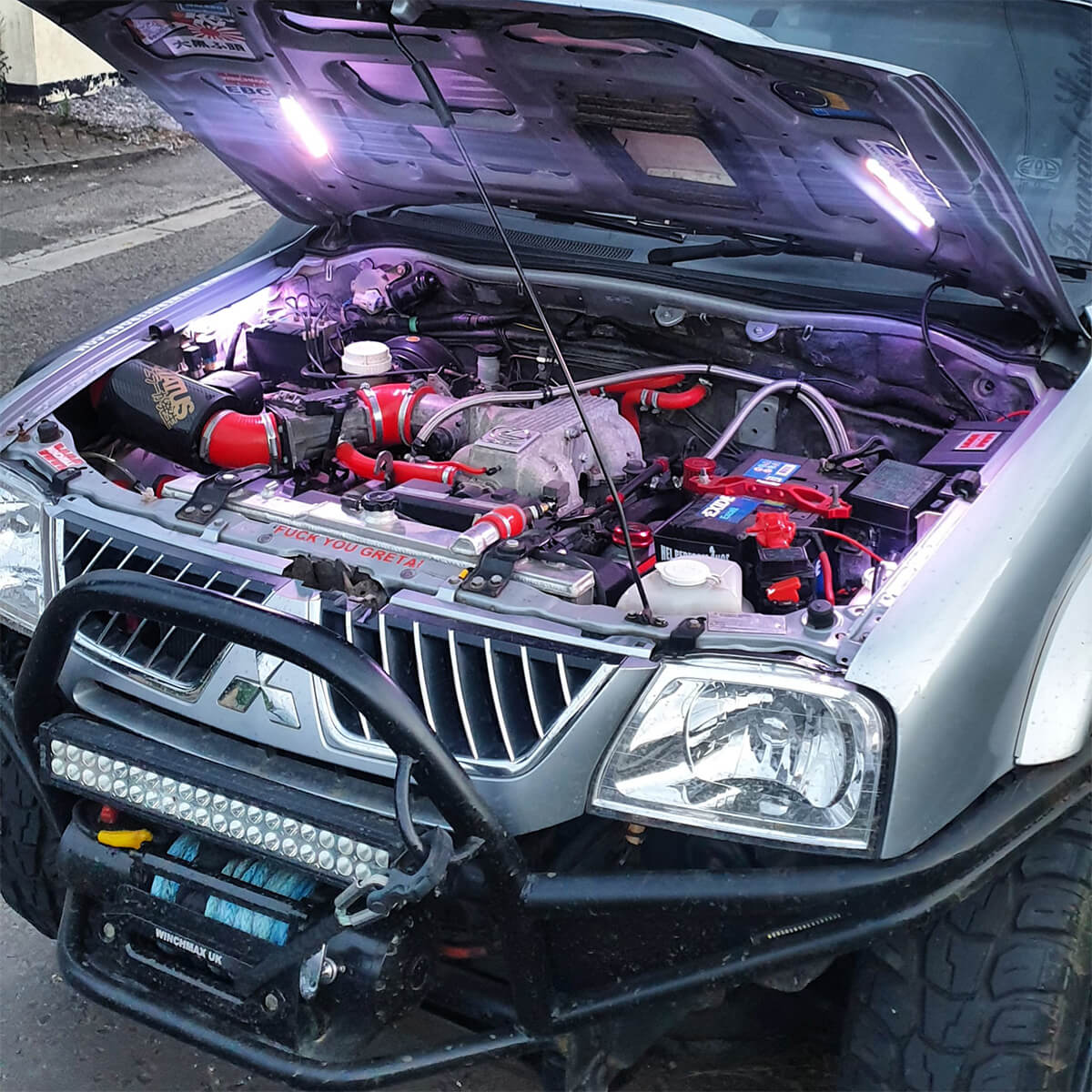 Lift height and suspension modifications
– 2.5″ body lift and 2″ suspension lift. Removed one leaf from the rear leafleting pack and terrafirma shocks all round.
Wheel specs
– 16×8 steel modulars with -32 offset and 33″ Kumho mud tyres. Simple but very effective.
Exterior mods
– Custom made front and rear bumpers
– Bash plate and frame sliders
– Custom spare wheel carrier in the rear
– Winchmax 13,000lbs winch with synthetic rope
– Custom graphics down the side.
Interior mods
– The truck was originally the Animal spec which is the top trim spec, I had the steering wheel retrimmed and had a company make leather gear gaters for both gear levers. The CB radio sits in the dash in one din slot to try and keep the factory look and I have aftermarket oil and water temp gauges, voltage gauge and rad temp gauges and fan controller. The rest of the work has been trying to keep the 15 year old Interior looking new.
All other mods
– Here is the interesting bit: we are the only people to do this chassis, gearbox and engine combo. So custom engine and gearbox mounts had to be fabricated all round. We had to outsource the job of CNCing an output shaft adaptor and flywheel to get the gearbox and engine to talk to each other. Once in we had to fabricate the exhaust manifolds and exhaust to go round the mounts and gearbox, then have custom prop shafts built front and rear.
The wiring loom took a lot of work to get the Mitsi ECU and Toyota ECUs to work together as well.
What are your future plans about this vehicle?
– We gave an Eaton M112 supercharger to go on and we are making our own ECU using some open source ECU software and our own PCB. The plan is to convert the spark to coil over plug using Honda coils and run about 6psi of boost through the engine for a conservative 350hp. Then run nitrous for when we want to party!
Anything else you would like to share about your vehicle or about the off-roading in general?
– I love offroading and I encourage everyone to do it. Just get out and enjoy the trails!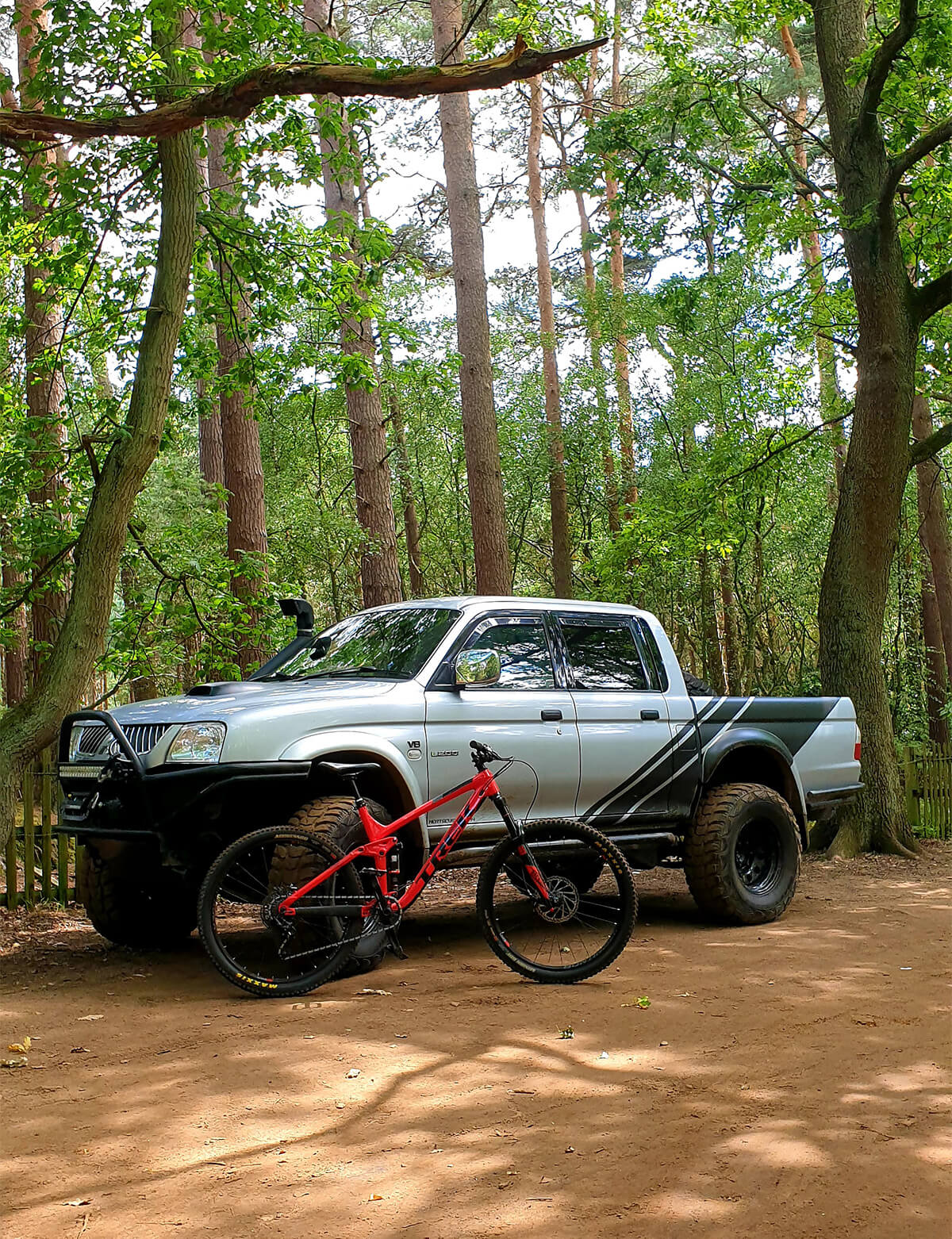 Watch the progress and find out more about this Mitsubishi L200 project by visiting the Instagram profile of the owner: @l200_v8_adventure!
Stay tuned for more project reviews on Offroadium.com – Follow us on social media, and share this write-up if you enjoyed reading it!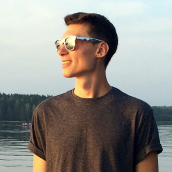 Matt Grabli
Automotive journalist and technical writer at Offroadium.com with more than 10 years of experience in the sphere of aftermarket parts and 4×4 vehicle modifications. Passionate about off-roading, outdoor adventures, and an active lifestyle.