Be Old Later with a Lifted Mitsubishi Delica L400 Overland Van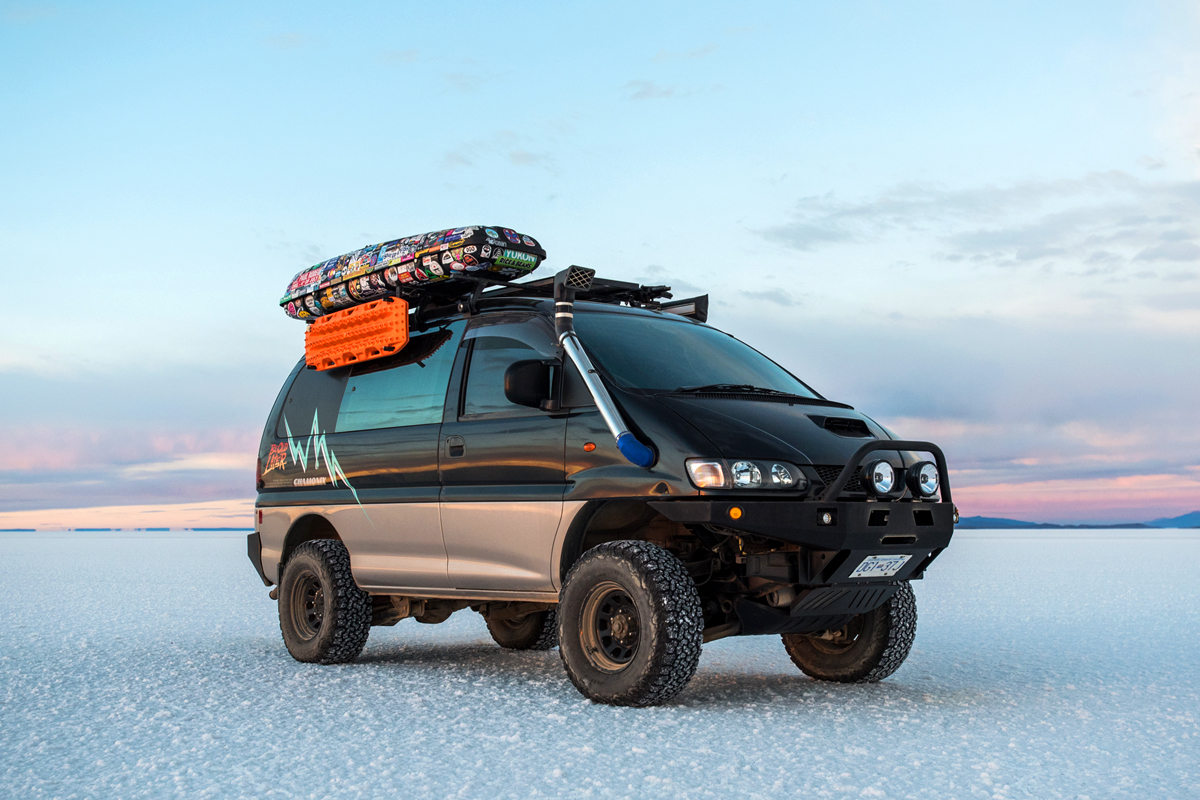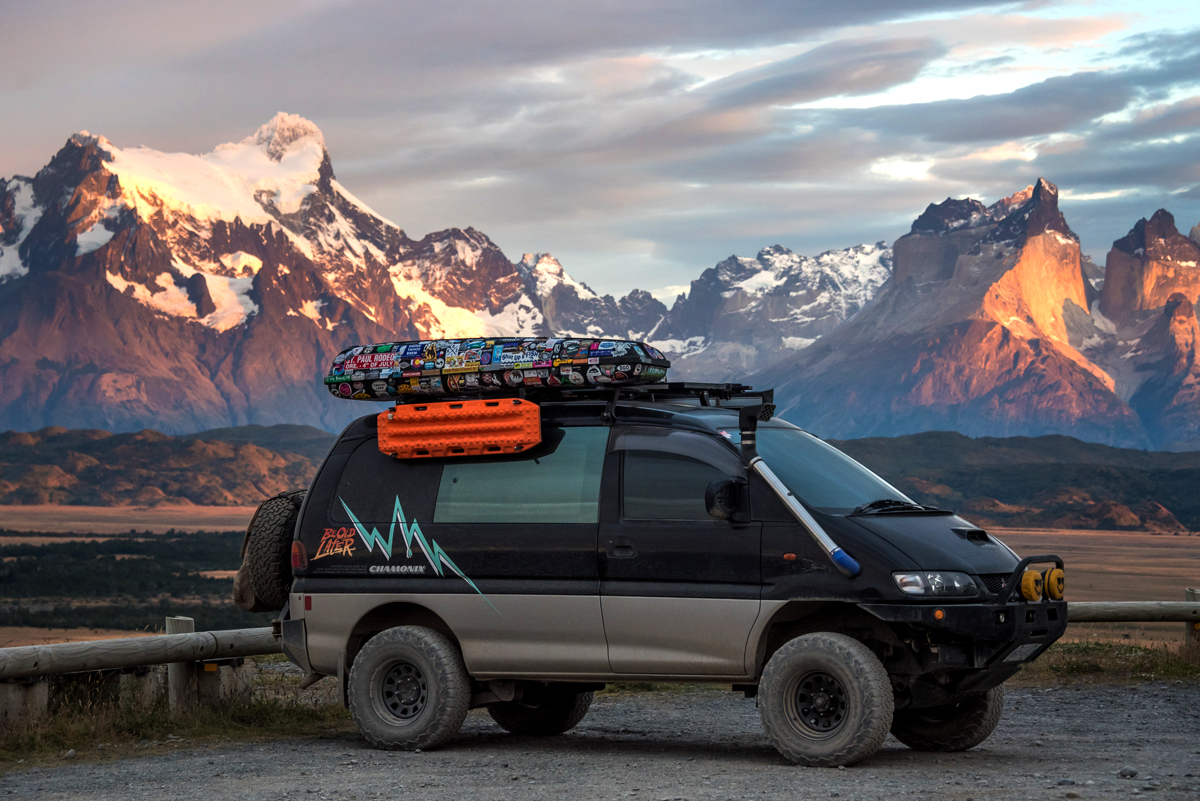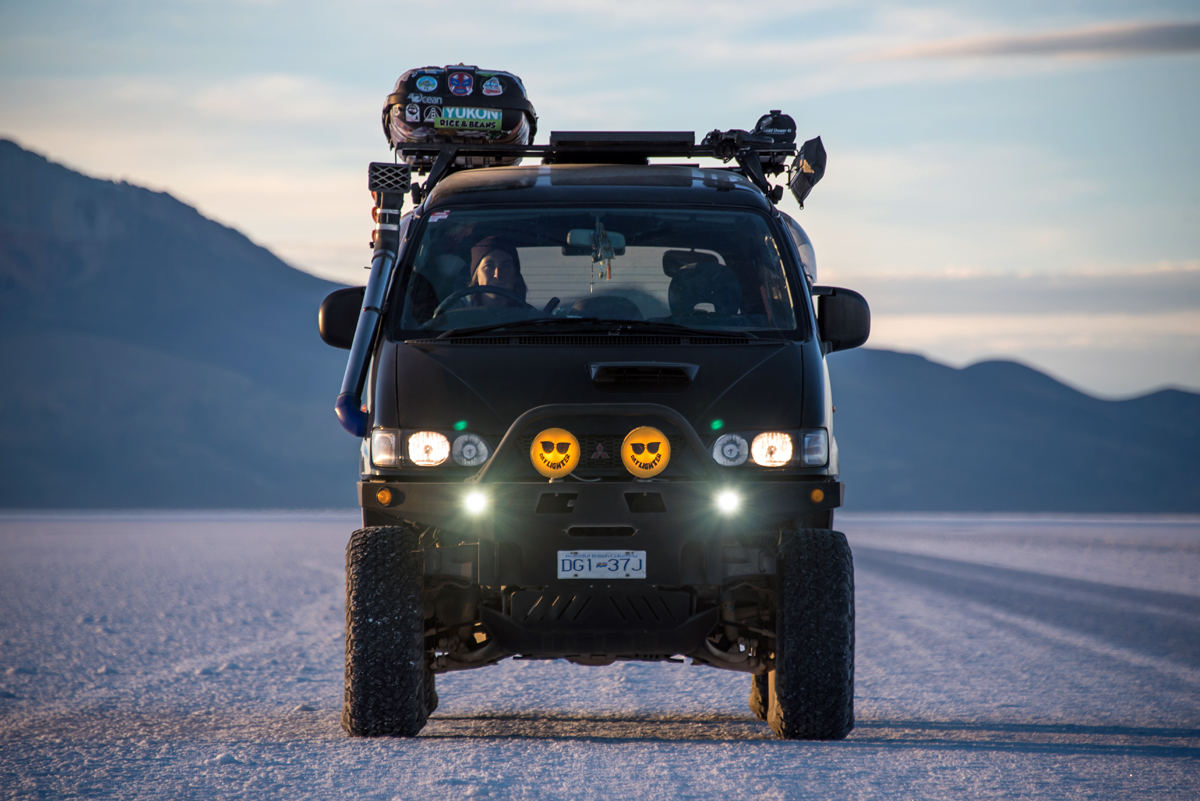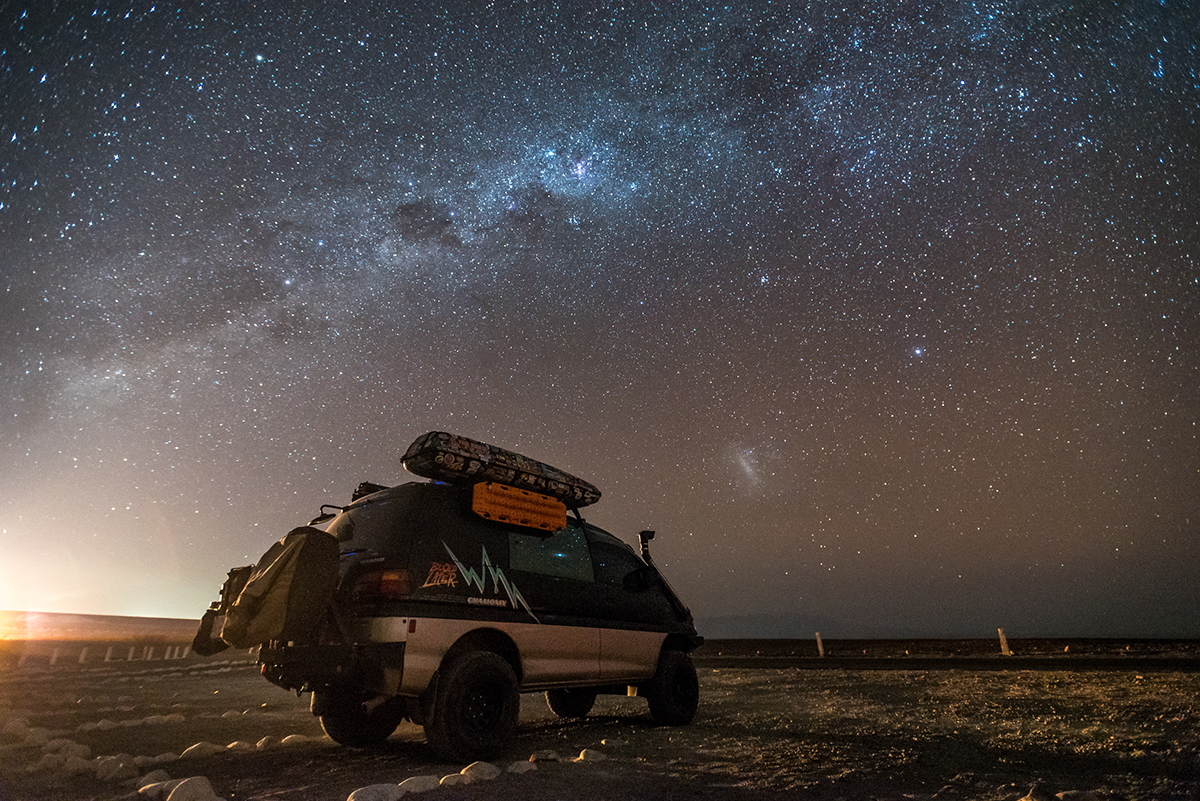 View Gallery
Be Old Later with a Lifted Mitsubishi Delica L400 Overland Van
Vanlife is certainly one of the biggest trends among the people with an active lifestyle and today we decided to showcase another awesome, but quite unusual for the US, minivan called Mitsubishi Delica (also known as L400 and Space Gear Chamonix on some markets).
Vanlife is certainly one of the biggest trends among the people with an active lifestyle and today we decided to showcase another awesome, but quite unusual for the US, minivan called Mitsubishi Delica (also known as L400 and Space Gear Chamonix on some markets).
This model is one of the most popular 4×4 minivans on the global market, but apparently, due to some marketing and economic reasons, it wasn't available on the North American market.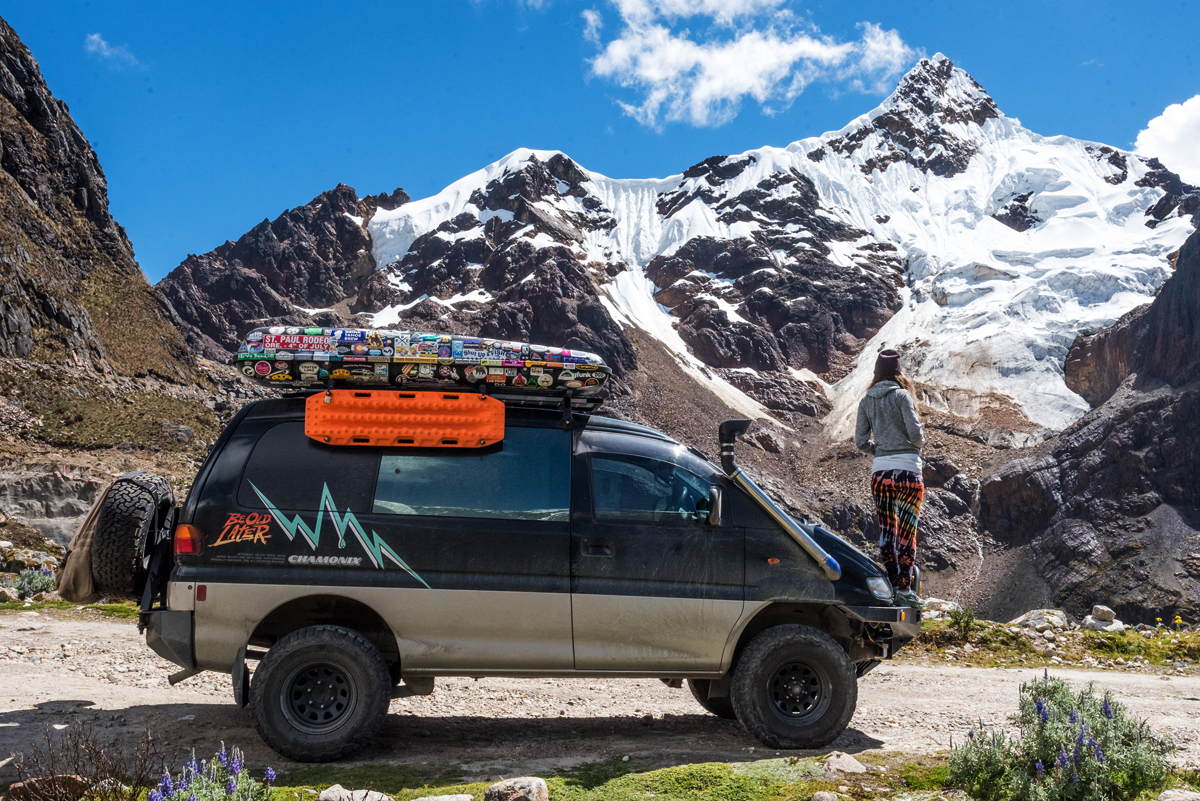 The somewhat odd and beefy-looking van that you see in the pictures is the 4th generation of this model. What makes it significant for travelers and fans of the overland-inspired lifestyle is the 4×4 drivetrain shared with the Mitsubishi Montero/Pajero. This means that Delica has got a Super Select four-wheel-drive system, with low range gears, and a locking differential.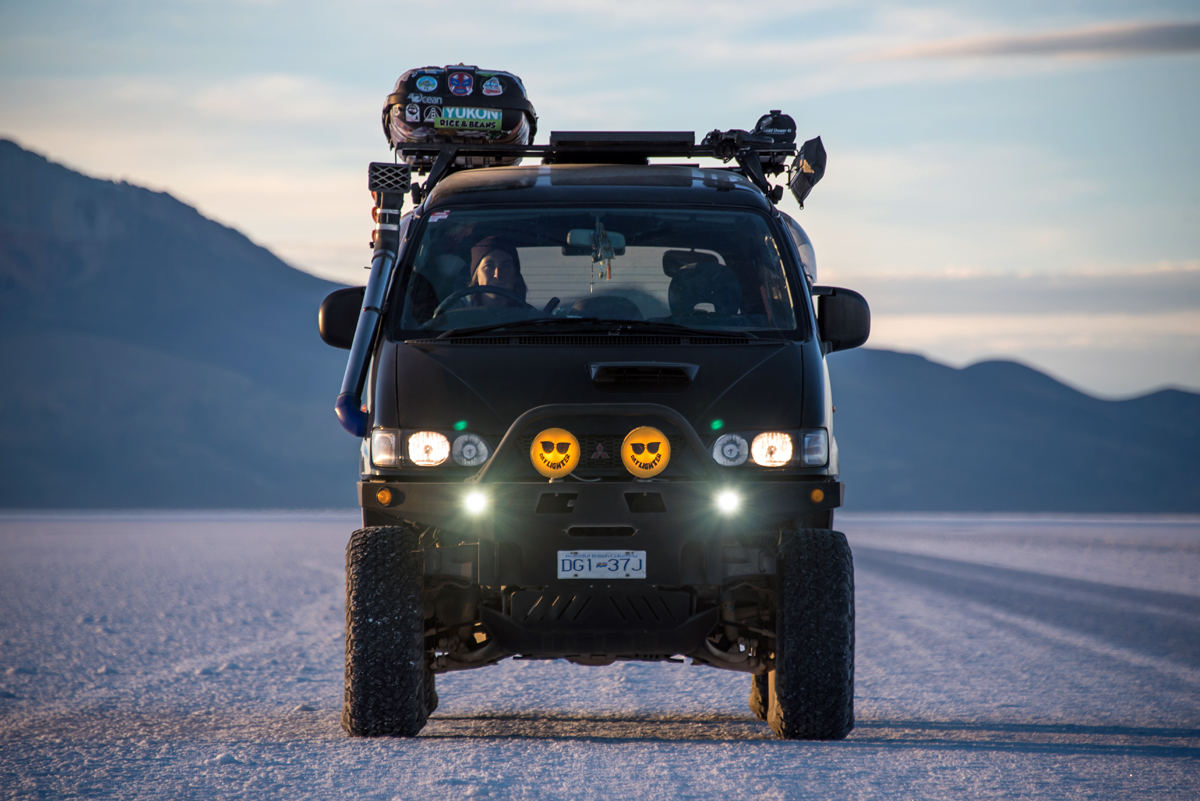 While there are full-size 4×4 vans like E350 and Chevy Express available on the US market, Delica is a perfect choice for those looking for a more compact vehicle, which combines the space of a minivan and off-road capability of a 4×4 SUV. We decided to reach out to Candice Ciesla and Jordan Schilling from Vancouver, BC, to find out more about their Mitsubishi Delica L400.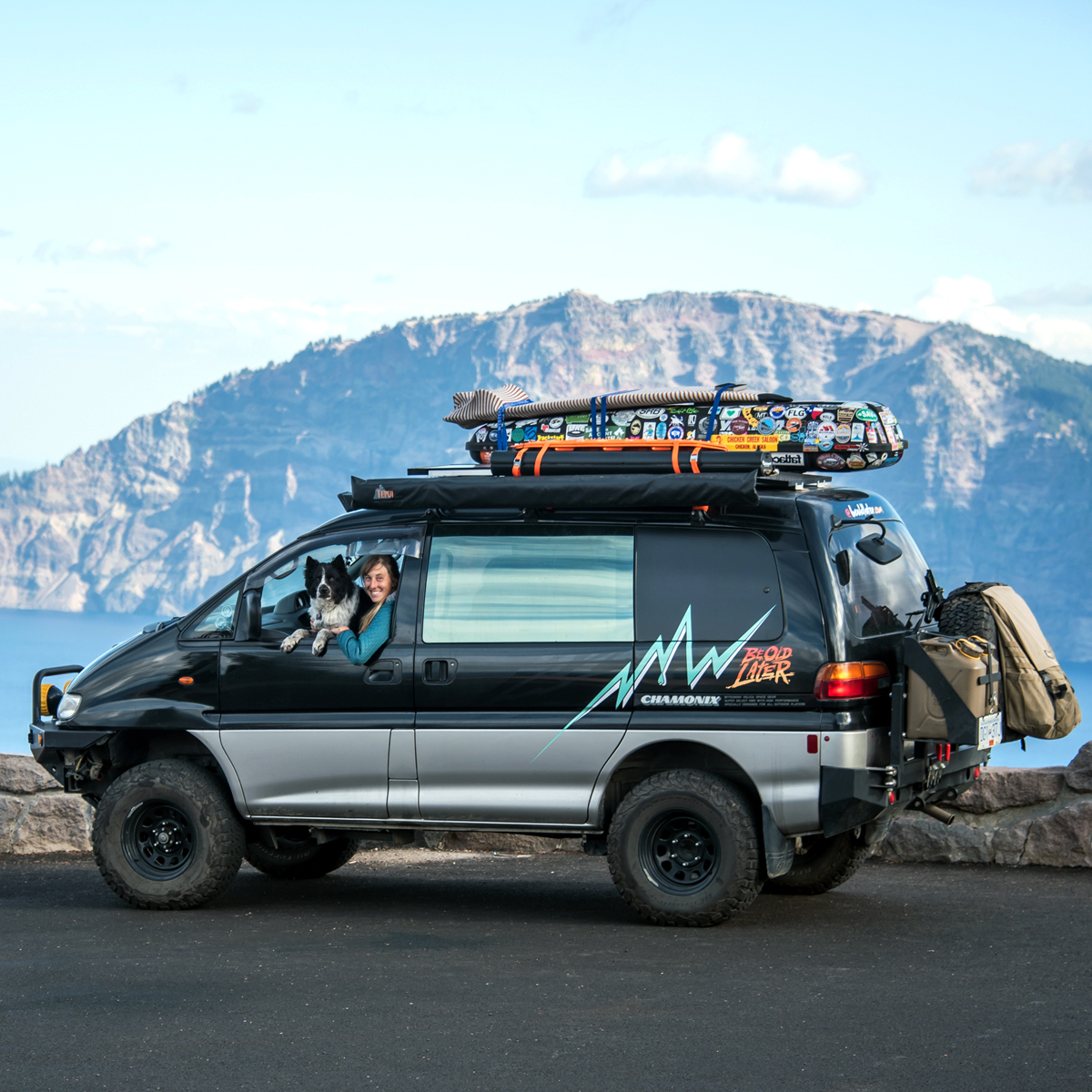 How did you become interested in off-roading?
Mostly through travel and getting to places with less people. We are not often off-roading our van. It's a house. It's capable to get us off the beaten track and away from people but we're not taking it down super challenging tracks.
Why did you choose this particular model for your project?
We got the van for weekend trips in B.C. as there are tons of Delicas being imported into Vancouver now. It was appealing because of the price and it's capabilities and what we saw for it's space and layout possibilities. We had wanted a Delica since we lived in New Zealand some years back and finally had the opportunity to grab one, so it seemed right. As we moved our plans into driving the full Pan-American, we realized we would have issues getting the van into Costa Rica as it's a right-hand drive vehicle and Costa Rica doesn't allow them — so not the ideal van for the trip, but still pretty perfect otherwise.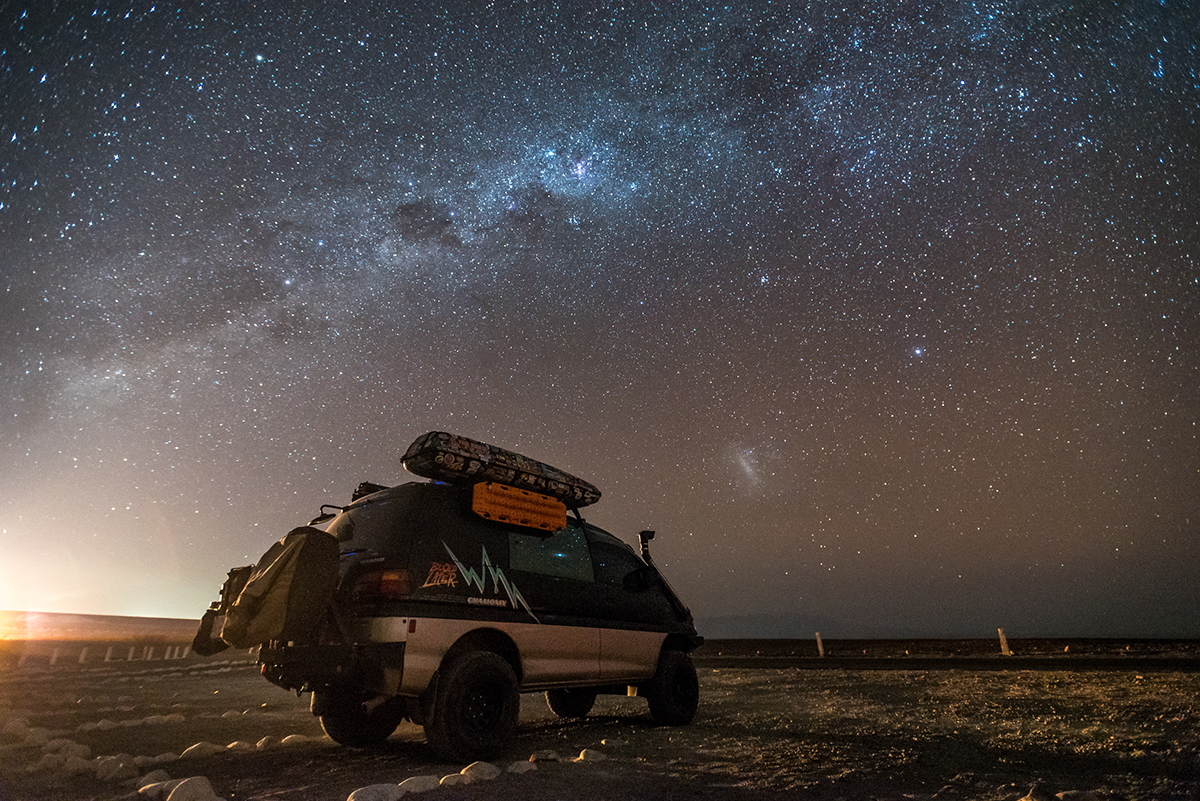 What inspired you to choose this modification style?
We wanted to keep the van as stock as possible to alleviate as many problems as we could that might come up from un-needed mods. That being said, we also wanted to make sure we could be fully self-sufficient and able to get through any situation before us with our vehicle. It was a mix of trying to get the van as off-road capable as possible while still keeping it pretty economical and easily maintainable.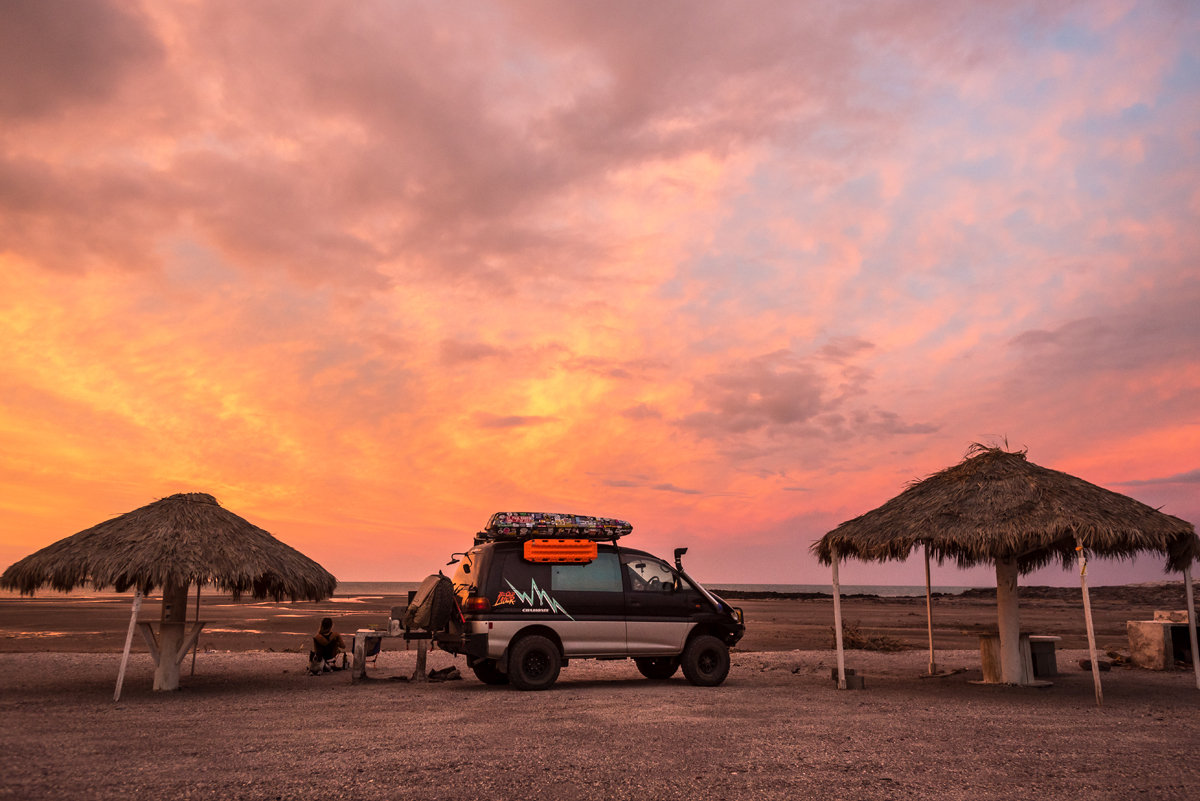 What challenges did you face while putting it together?
Any build for us is always about time and money. We were trying to build out the van while still working our full-time jobs, so sneaking in hours after work and on the weekends as much as we could. Also trying to pick out the most important things we wanted for our build to try and reduce the expense and cut corners in other areas. We were also successful in getting some support from a few companies that donated products to us (Battle Born Batteries and Tepui Tents) or gave us heavy discounts on items (Roadshower).
Aside from the logistical concerns, neither of us had ever done such an extensive strip down and build out, so the knowledge curve was a bit steep in certain areas. Learning electrical wiring from youtube and forums to then designing an entire electrical system and building it in a weird space and having it not set fire was stressful. Learning how to sew to make our bed cushions. Trial and error of woodworking and different techniques to get everything to line up in a super small and curvy space…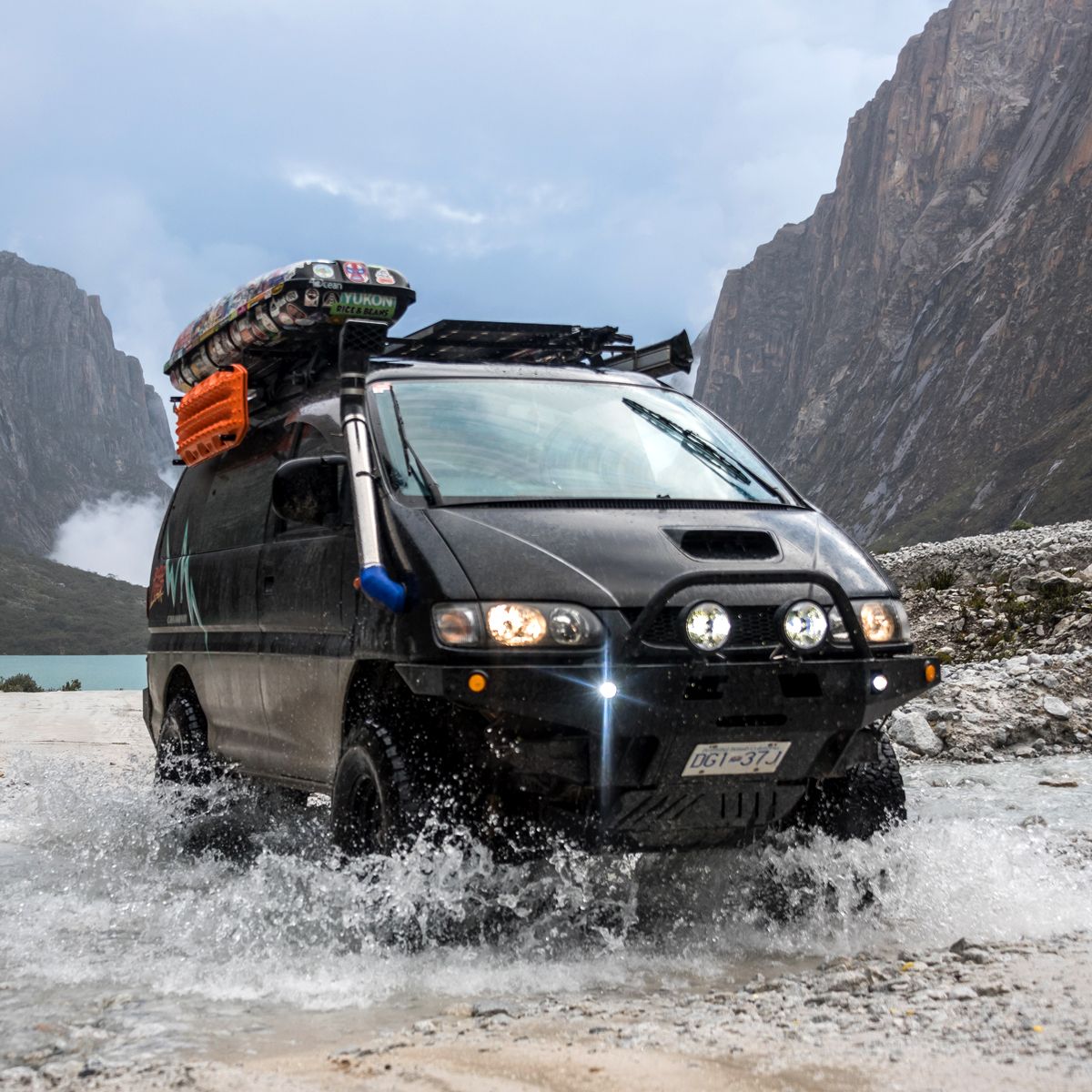 What do you love about your vehicle?
It feels like home. We actually just put ole Bagheera in a container and shipped him back up to North America. It's kind of crazy that putting an inanimate object in a box would bring such strong emotions, but he's basically like a member of our family — he's kept us safe and dry and happy for 2 years throughout the Americas, never left us stranded, and been super reliable in general. We love that the van is small and maneuverable, has a weird and interesting look, and can take us anywhere we want to go — aside from Costa Rica of course… 😉
Is it your daily or a weekend ride?
Daily.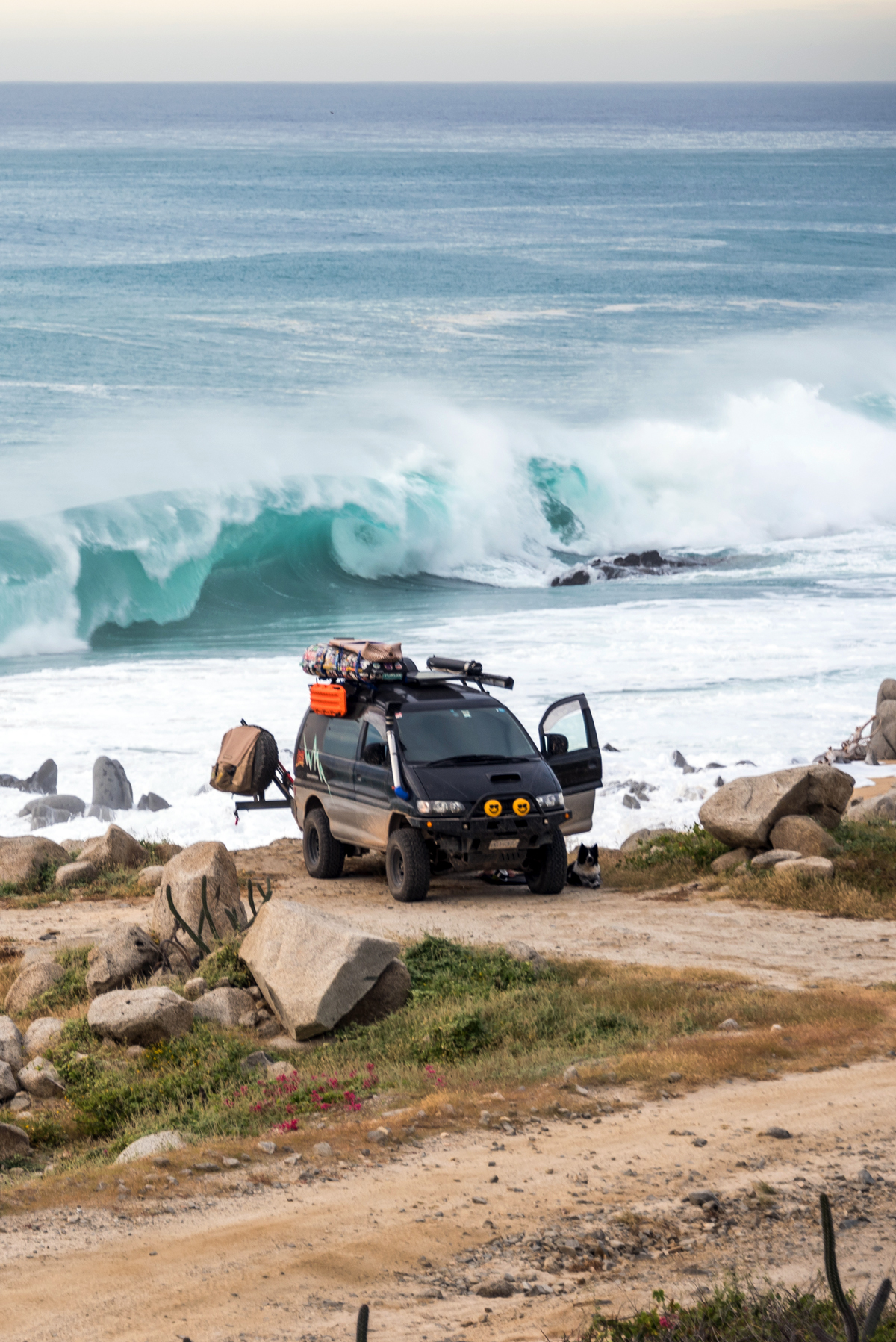 Do you take it off road? If so, where and how often?
Yes, we've been driving it from Vancouver, BC up to the top of the Dempster HWY in Tuktoyaktuk, all the way down to Ushuaia to the very southernmost point you can drive. We don't specifically drive 4×4 tracks, but there are often terrible or non-existent roads on our path.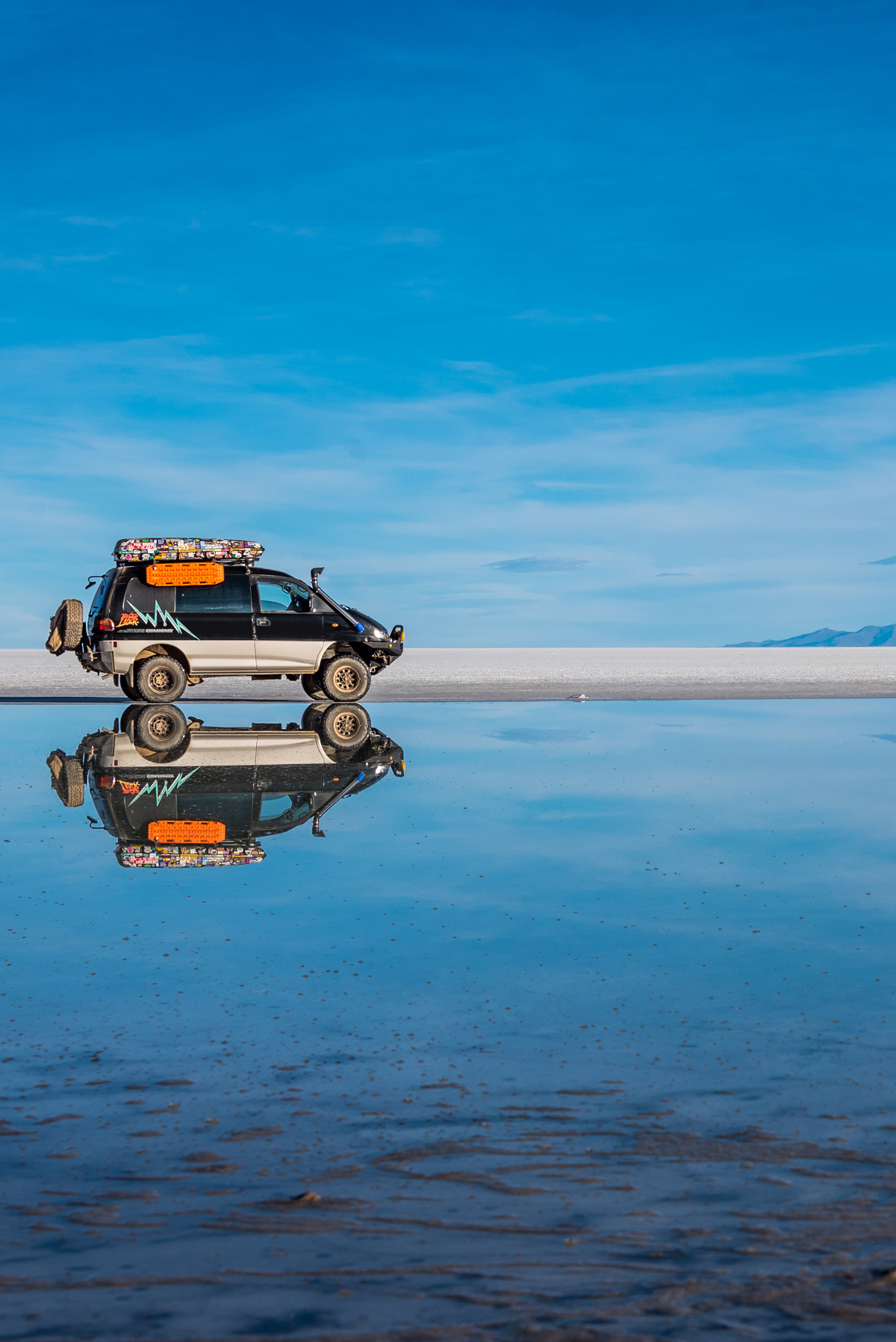 What are your future plans for this vehicle?
We are shipping it back to the USA, picking it up then driving back to British Columbia. We are not sure what our next adventure will be yet, or if this will be the right vehicle for whatever we decide, but until then it will be our weekend and month-long vacation vehicle.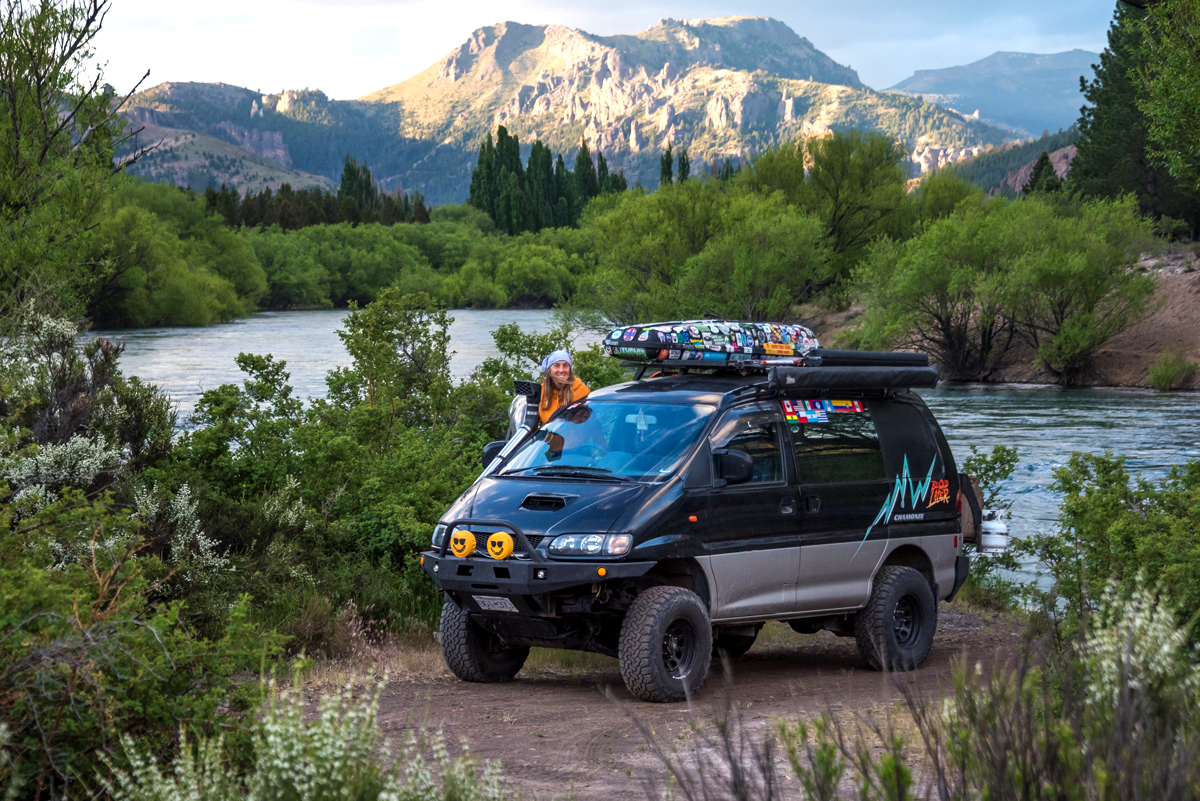 SPECS
Year / Make / Model
1997 Mitsubishi Delica L400 Space Gear Chamonix
Drivetrain
Engine specs
2.8L Turbo Diesel, 4 cyl.
EGR delete.
EGT monitor.
Lift height and suspension
50mm body lift.
Bilstein shocks.
Rear airbags.
Rebuild the front suspension every 30k or so… haha.
Wheel specs
31×10.5″ r15 BFGoodrich All Terrain T/A KO2 mounted to Pro Comp 51 Series Rock Crawler 15×8″ steelies.
Slight front arch trimming to fit.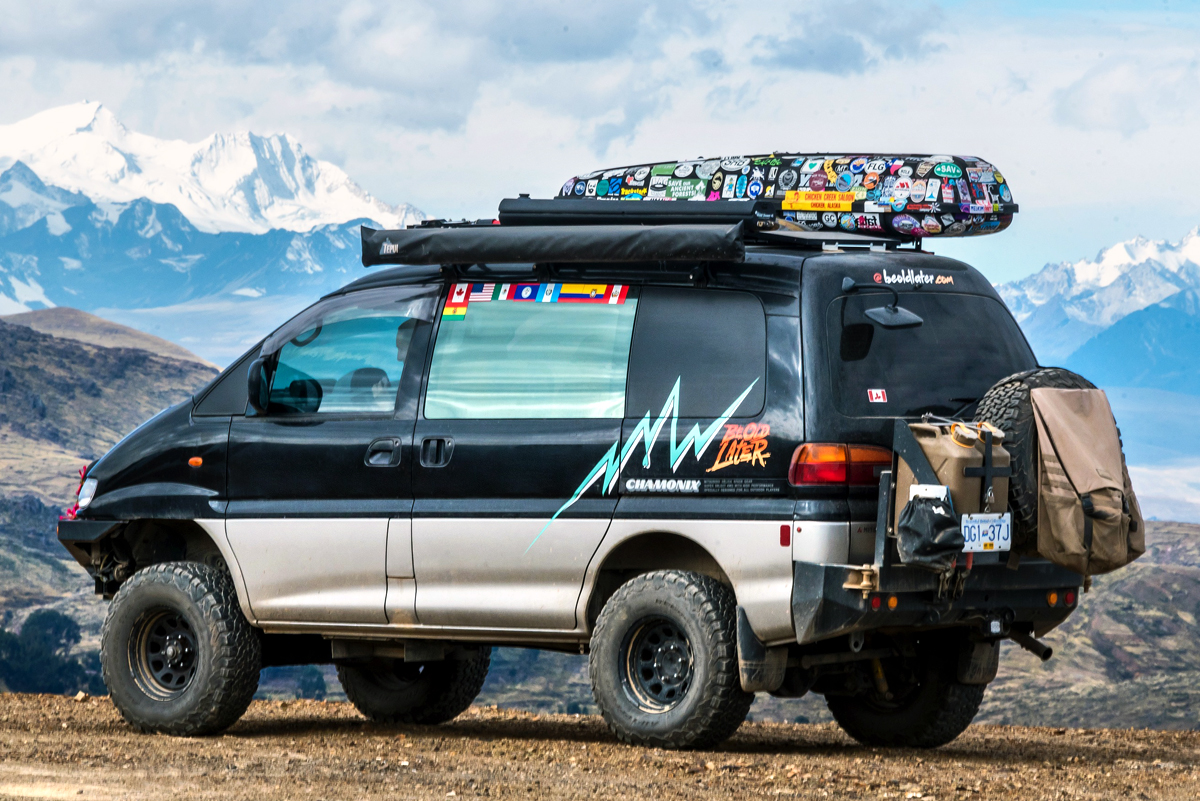 Interior
We fully gutted the interior and built our living space at our local community woodshop.
Insulation in walls, floor, ceiling.
Battle Born 100Ah 12V LiFePO4 battery.
Cedar tongue in groove walls and ceiling with vinyl fake wood floor.
Plywood bed, drawers, cabinets, battery storage box and rear kitchen.
Pull out rear Dometic cfx-35 fridge.
Interior led lighting.
MaxAir roof fan.
Multiple USB charging points.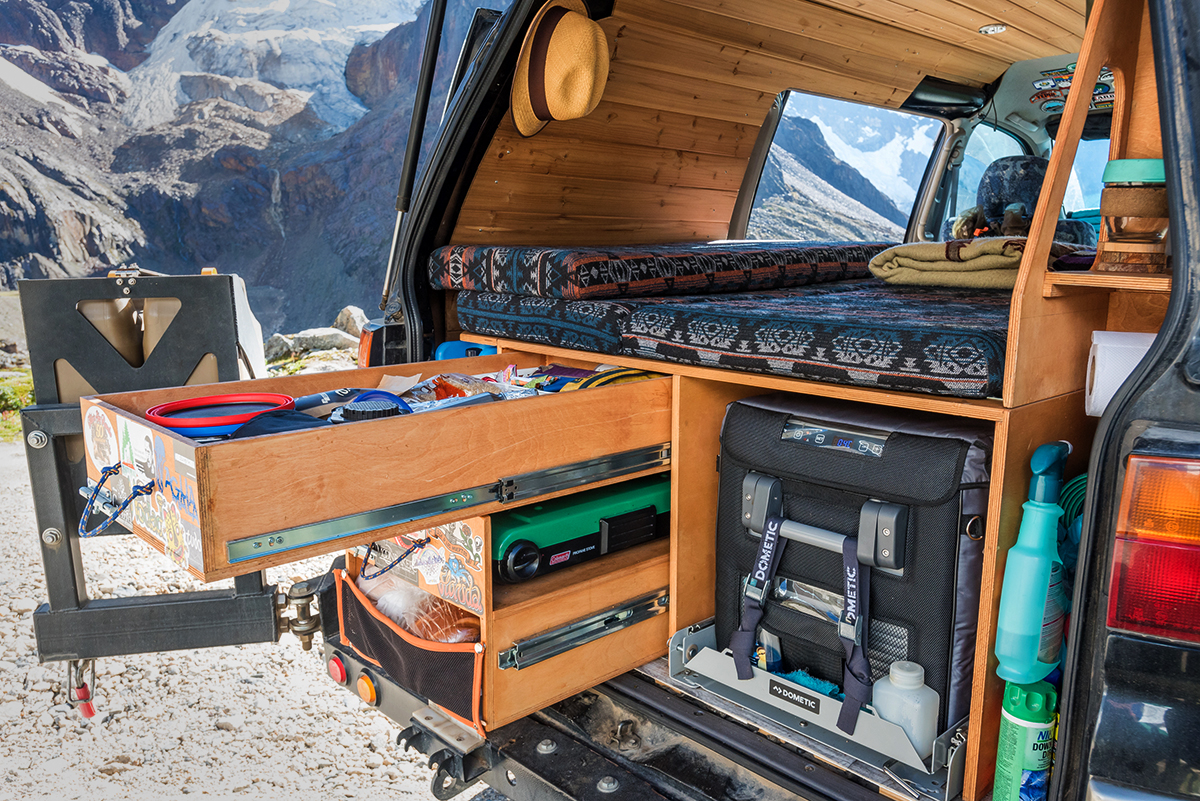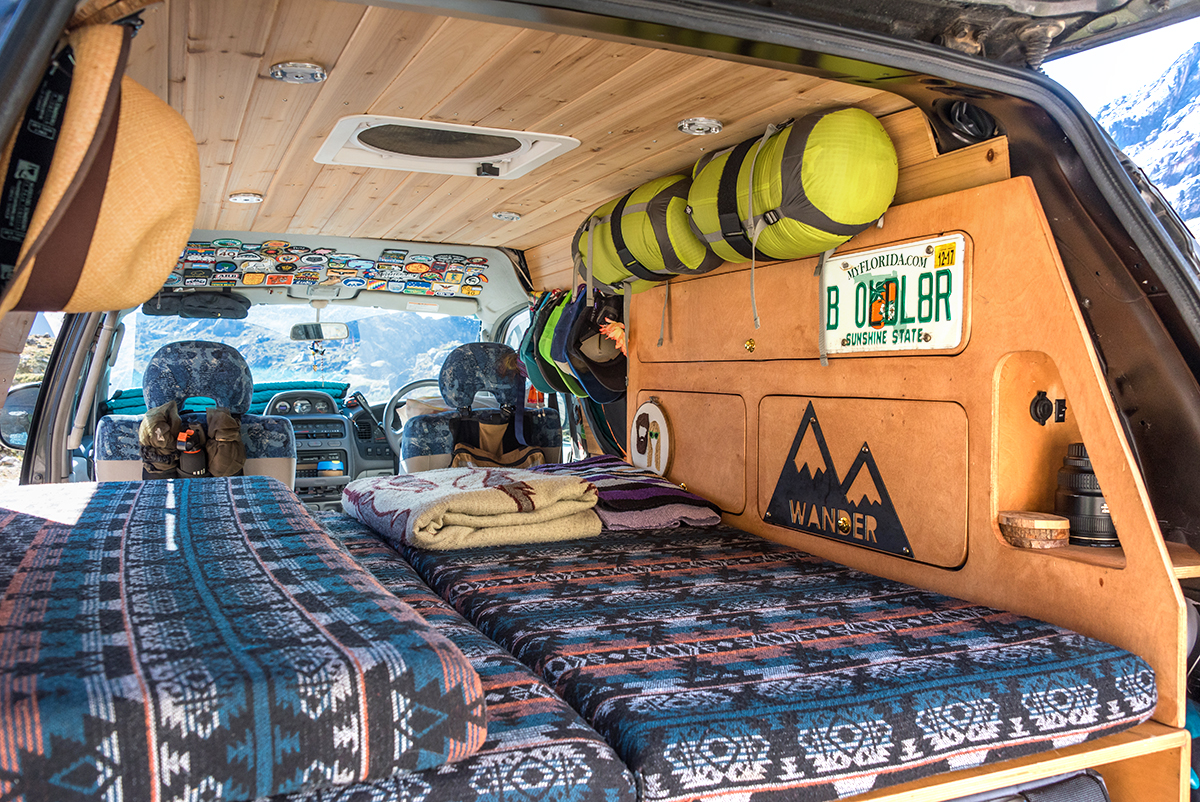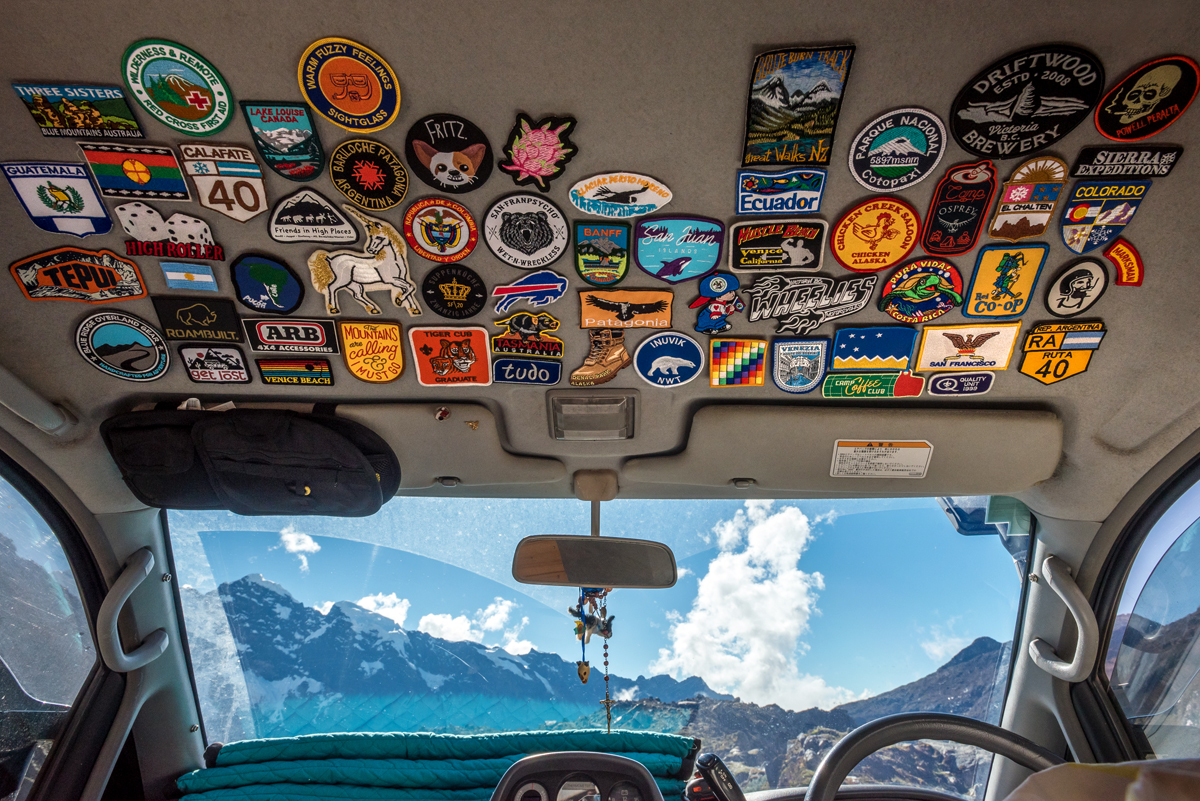 Exterior
Custom front and rear steel bumpers by Coastal Offroad in British Columbia.
Tepui Awning with mosquito netting.
Roadshower Solar shower – 4 gallon.
KC HiLiTES – Daylighter LED spots and Flex LED spreads.
Thule roof bars and Yakima storage box.
130 Watts of Renogy Solar – roof mounted.
Snorkel.
Custom Maxtrax mounts.
Stock decal removal and custom vinyl decals designed by Candice (she's an illustrator).
All other mods
Digital Inclinometer for leveling.
Maxtrax.
Hi-Lift Jack.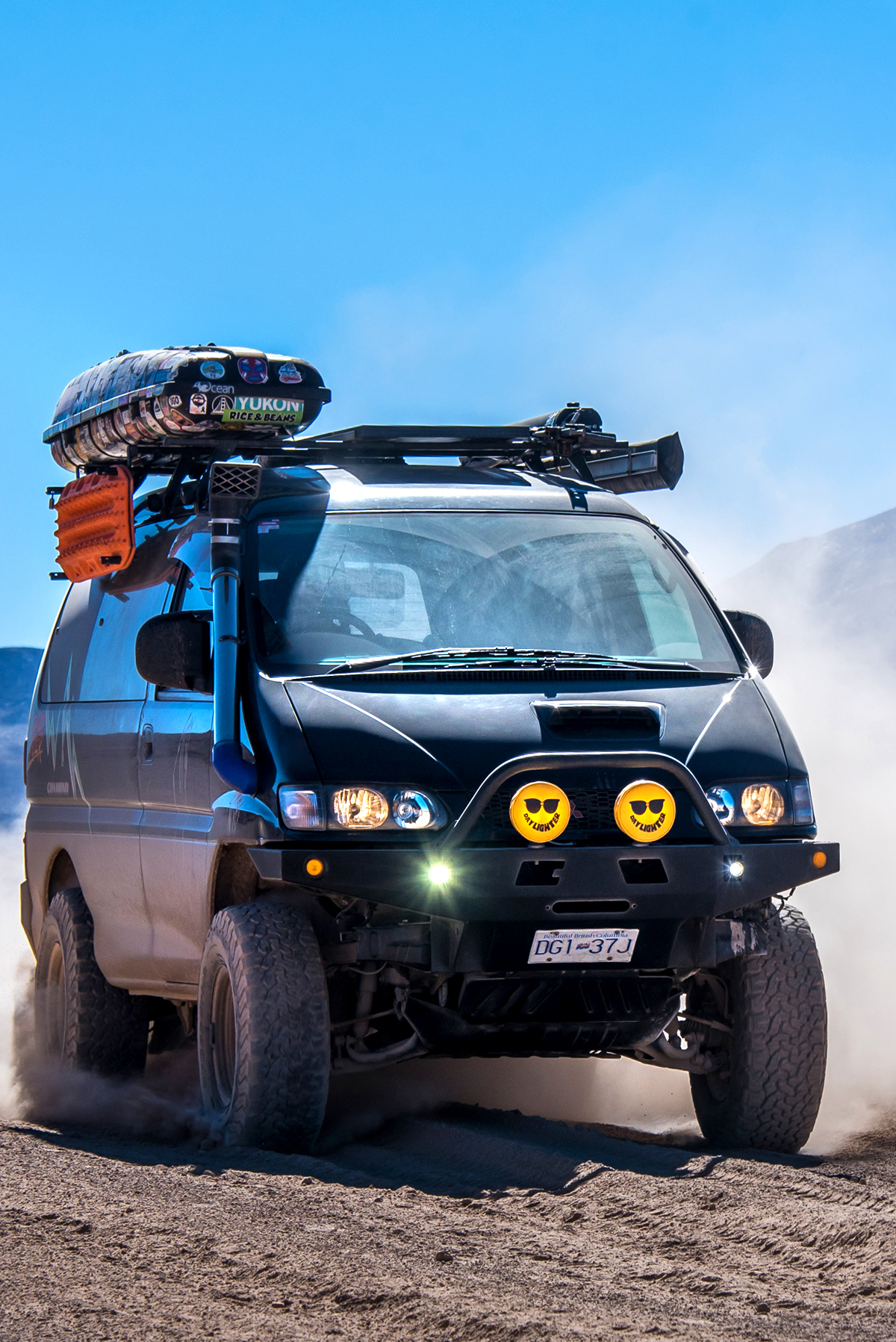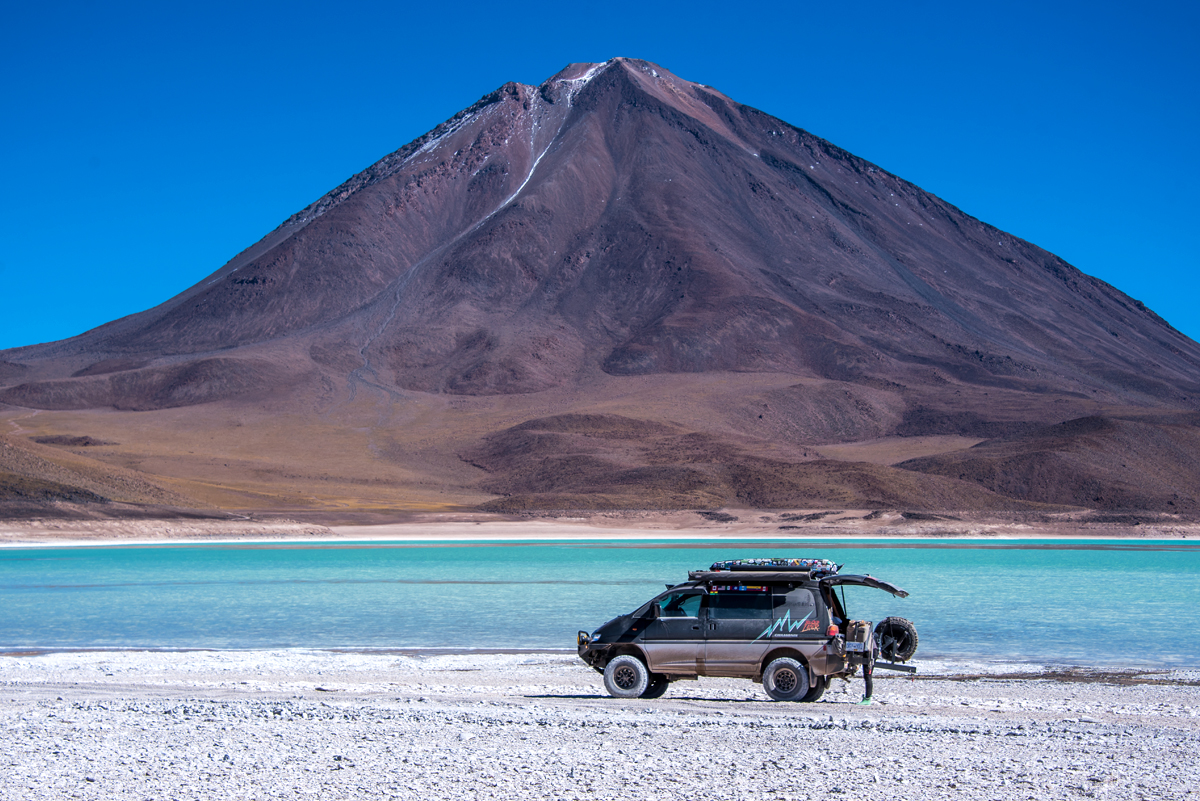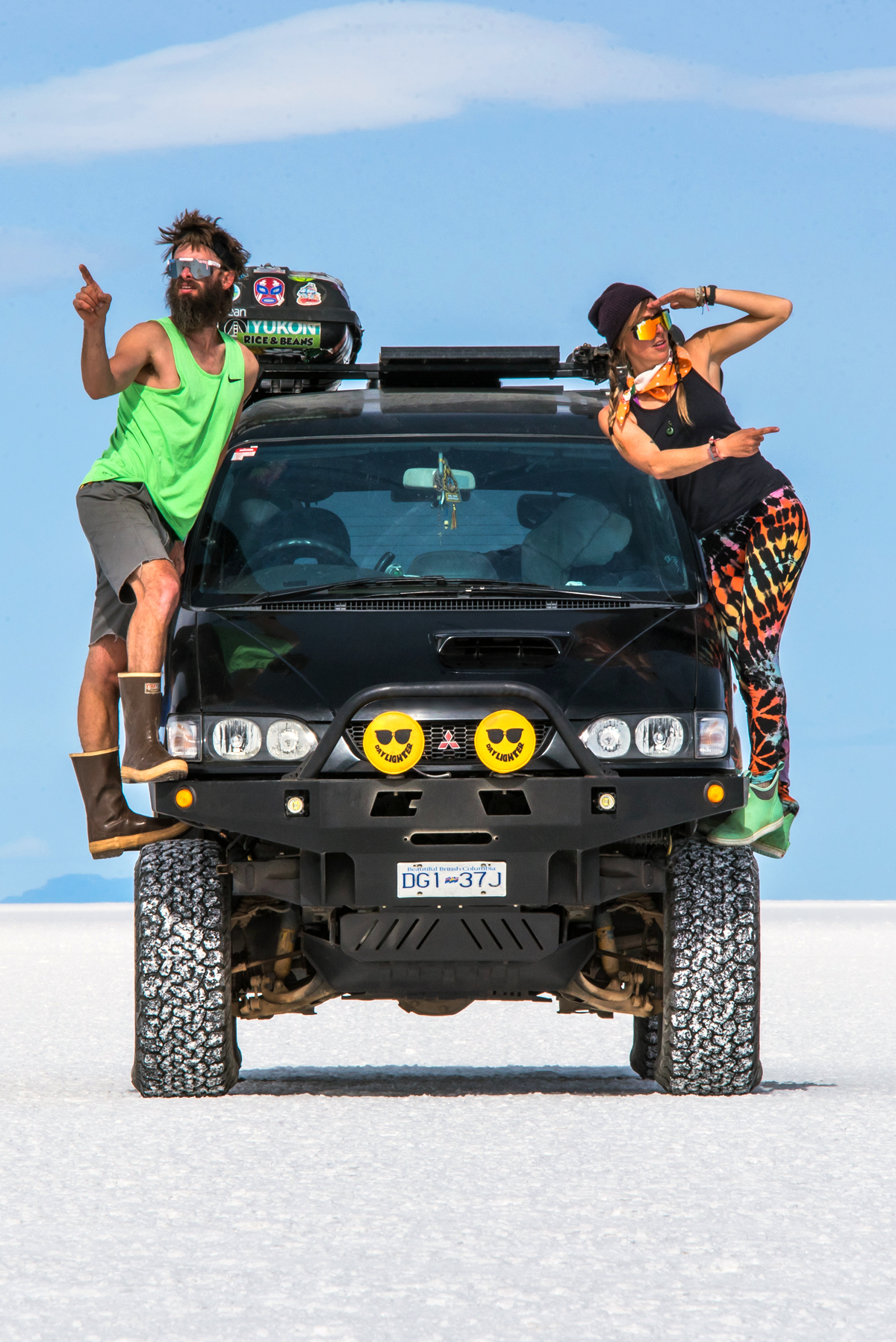 Watch the progress and find out more about this Mitsubishi Delica L400 project by visiting the Instagram profile of the owners @beoldlater and visiting their site!
Stay tuned for more project reviews on Offroadium.com – Follow us on social media and share this write up if you enjoyed reading it using the share buttons below!
Matt Grabli
Automotive journalist and technical writer at Offroadium.com with more than 10 years of experience in the sphere of aftermarket parts and 4×4 vehicle modifications. Passionate about off-roading, outdoor adventures, and an active lifestyle.