For Sale: Trial-ready Jeep Cherokee XJ Pre Runner on 35"s with 5" Lift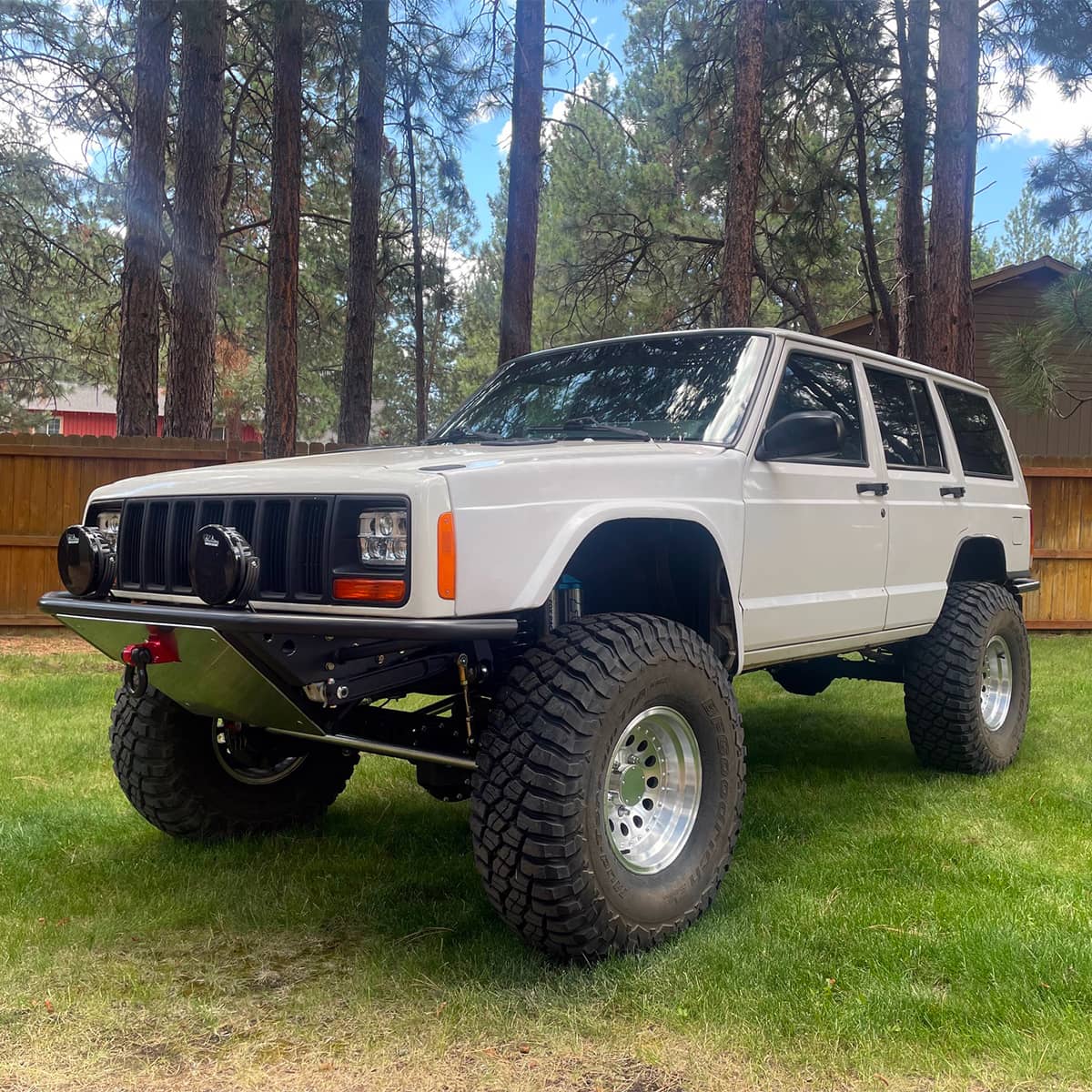 Take a trip back to the nineties with this beastly 1997 Jeep Cherokee XJ, an off-road champion born and bred in the heart of America. Savor the enduring spirit of adventure embodied in this four-wheeled metal box, as it emanates the perfect blend of 90s charm and modern enhancements. Tucked away in the idyllic landscapes of Bend, Oregon, this rig is waiting for its next expedition.
Having covered a modest 119,000 miles on its 4.0L High Output engine, this ride is thirsty for many more off-road excursions. Impeccably modified for serious overlanding, this Jeep Cherokee XJ, lifted and fitted with a stellar array of upgrades, is up for sale at $18,500. And let me assure you, it's worth every penny.
A thorough examination under the hood unveils the powerful heart of this beast – a meticulously maintained 4.0L HO engine. Reinforced with ARP head studs and graced with a Banks stainless header, the engine sings a hymn of horsepower that echoes through a complete custom stainless TOG welded exhaust system with a Dynamax muffler.
"Every significant part, from the oil pan gasket and rear main seal to the thermostat and aluminum radiator, has been refreshed and is ready for action. And with a new oil sending unit, injector heat shield, and a complete SFR motor mount kit, this rig is as sturdy and reliable as ever".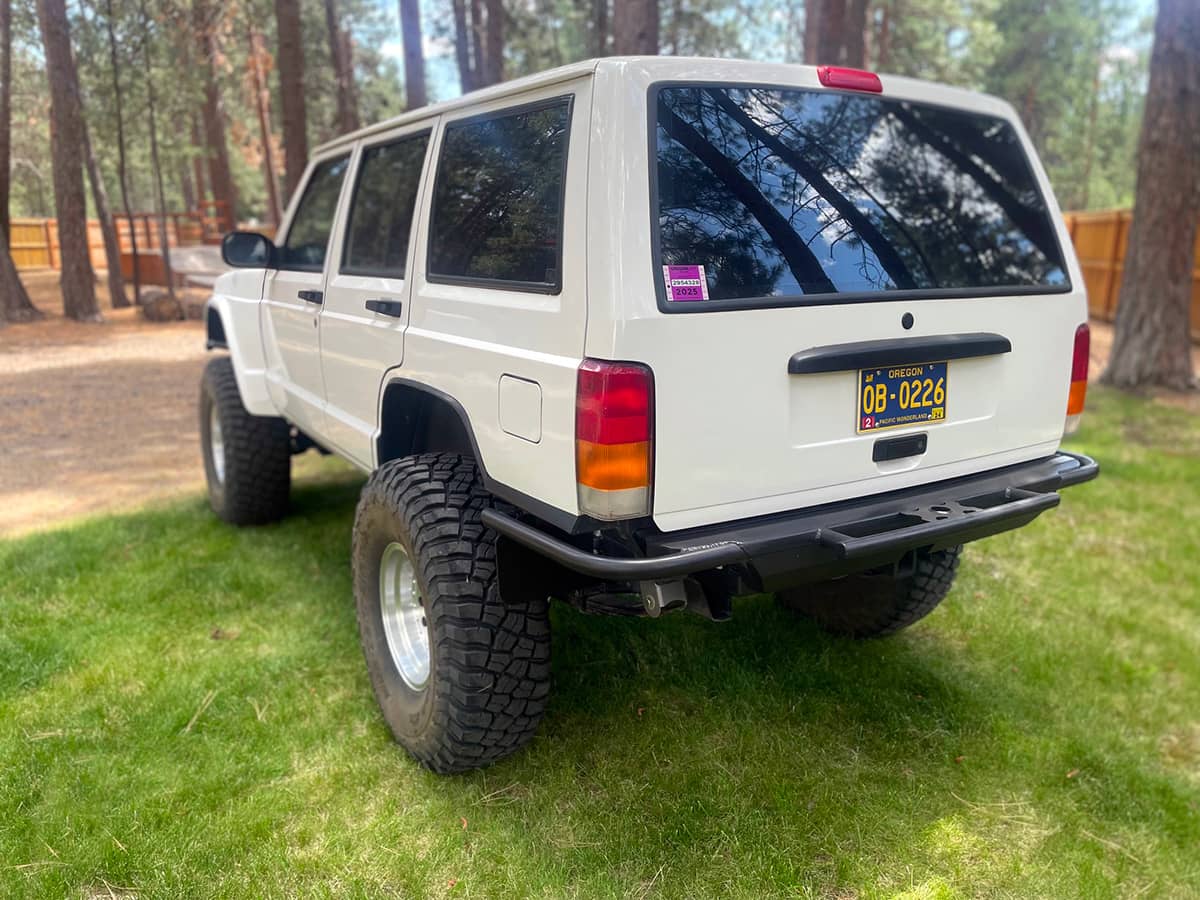 But it's not just the engine that's been lavished with attention. The transmission has received a fresh service filter and fluid. The transfer case now boasts an Advance Adapters slip yoke eliminator kit, and the drive shaft has been upgraded with a Tom Woods double cardan version. The result is an impressively smooth power delivery that helps to conquer every obstacle, no matter how imposing.
"The suspension system on this XJ is where true off-road mastery shines".
The front features an SFR 4 link long arm kit with alloy links and Johnny Joints for flex and durability. Paired with FOX 2.5 internal bypass shocks and Prothane spring inserts, the vehicle easily absorbs all that Mother Nature throws its way. The rear suspension, boasting a hybrid Deaver-OME leaf pack and FOX shocks, has been meticulously adjusted to ensure a ride height and spring rate that offers unmatched off-road comfort.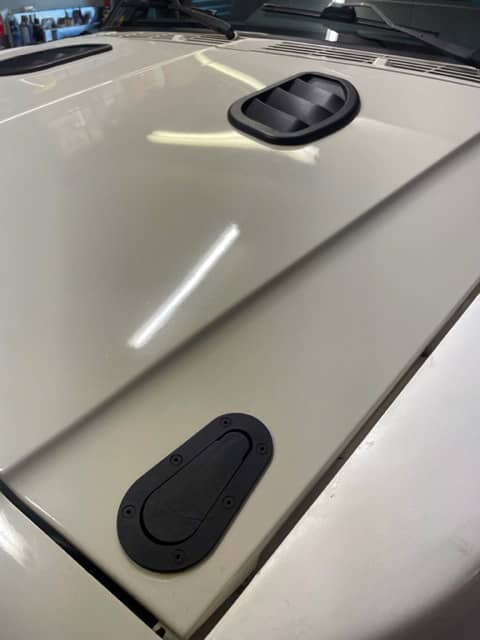 Speaking of "off-road" – the 4×4 capabilities of this rig were enhanced with. help of a Dana 30 front and Explorer 8.8 rear axle under it. These axles, bolstered with ARB and Auburn lockers respectively and sporting 4:88 gears, provide the necessary traction to navigate the trickiest of terrains. Throw in IronRock's sturdy steering box mount and 1 TON SFR steering link kit, and you get precision steering that's as reliable as the sunrise.
Aesthetically, this Jeep Cherokee XJ is a sight to behold. The exterior is adorned with custom-fabricated bumpers and an integrated 2″ hitch mount. Its aluminum skid plate and all DOM tube body ooze strength, while the JW Speaker LED headlights and Iron Man 7″ Blaster combo LEDs keep the path ahead brightly illuminated. Inside, a complete front to rear frame stiffener and RC seat covers ensure both safety and comfort during your adventures.
Key Specs: 1997 Jeep Cherokee XJ
4×4 / 4WD / AWD
Mileage
Engine
4.0L HO. Head has been gone through, ARP head studs installed, head gasket, Banks stainless header (complete custom stainless TOG welded exhaust with Dynamax muffler) new oil sending unit, injector heat shield, SFR complete motor mount kit (upper and lower) thermostat, all hoses, aluminum radiator, Custom battery box with yellow top series 34 battery, complete Jeep cables big kit. new oil pan gasket and rear main seal.
Trans
Fresh service filter and fluid, t case has Advance adapters slip yoke eliminator kit, Azzy's shift linkage and SFR rear trans mount. Tom Woods double cardan drive shaft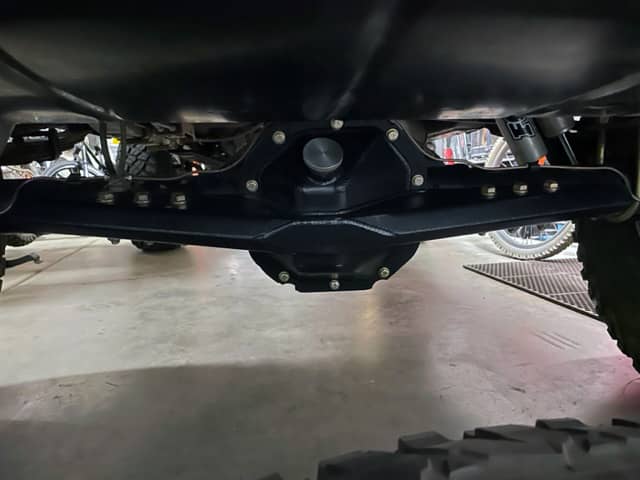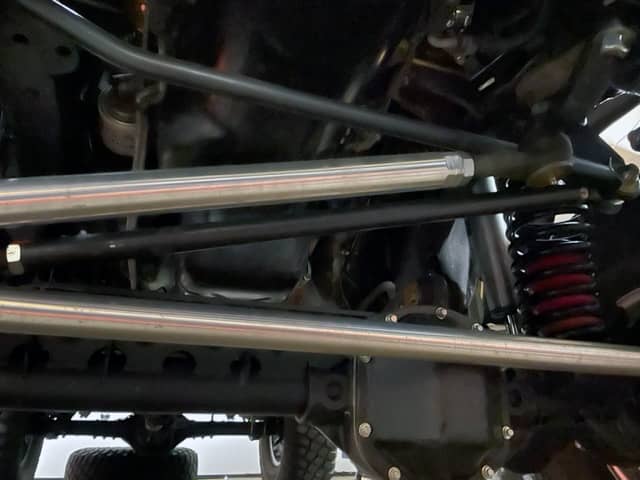 Front Suspension
SFR 4 link long arm kit. Alloy links with Johnny Joints. Frame side link mounts are bolted and welded in to the frame stiffeners. Custom Track bar and mounts (on H&K rod ends) to achieve zero bump steer. Rusty springs (approx 5″ of lift) Prothane spring inserts with Overtime fab works inner delrin solid bump limiter. FOX 2.5 internal bypass shocks, limit straps. It is Bumped and strapped at 11″ of travel. Currie Anti Rock sway bar. All Link mounts are skid plated and gusseted.
Front axle
Dana 30 non actuated front high pinion. Artec truss, Synergy C's gussets, WJ knuckles, and 4 piston Akebono brake calipers with drilled/slotted rotors ( all brand new) new Timkin bearings.
4:88 gear, ARB Locker, u-joint cap kit. Stainless brake lines.
Rear Suspension
Hybrid Deaver, OME leaf pack ( to get the ride height and spring rate we liked) Longer custom Shackle, SFR Shackle relocator box. FOX Shocks with Res. Urethane progressive bump stops. Rear is bumped at 12″ of travel.
Rear axle
Explorer 8.8, 4:88 gear, Auburn Truetrac, Desolate truss, every part on the disc brakes
is brand new factory parts. Yukon super 88 kit, chromoly 31 spline axles drilled to 5 on 5.5 (big CJ or ford pattern) and c clip eliminator kit. Essentially the same as a 9″ design now. Stainless brake lines.
Steering
IronRock steel steering box mount, all grade 8 bolts, custom Boost Works sector shaft support bearing integrated into the front bumper. 1 TON SFR steering link kit (all solid Alloy with 1 TON Chevy ends) wobble stops. The tie rod is top mounted on the WJ knuckles to achieve zero bump steer.
Wheels
Set of five 35X12.5X15 BFG KM3 (c rated) with the center 6″ sipped for crazy grip. Set of five 15×8 (5 on 5.5) American racing wheels (NOS) from the late 90's direct from Jim Conner racing. Had these on the shelf waiting for the right project for years. All US made lugs. Custom one-off low profile center caps.
Bumpers
Front is custom fabricated with integrated 2″hitch mount (for winch or tow point), 1/4″ aluminum skid plate and all made of 1 3/4″ wall DOM (mig/tig welded). Sway bar protection so the bumper would hit first.
Rear is a custom fabricated hitch/bumper combo using the stock skin over all DOM tube. Corners wrap around the Cut and folded corners and connect to the frame via tube connectors so the bumper corners could be used as a jack point. Custom mini rock/mud flaps.
Lighting
Headlights are JW speaker LED with a Colorado harness head light relay and harness kit. All internal and external lights have been switched to LED. Front had Iron man 7″ Blaster combo LEDs.
Exterior & Interior
Complete front to rear frame stiffeners 3/16 and completely welded. everything has been painted with Steel-it from the frame stiffeners to the bumpers. PRP steering wheel with GenRight Quick release. 3M Ceramic tint. Aero latch hood latches, D Zee hood vents, Hannaman glass fenders. RC seat covers.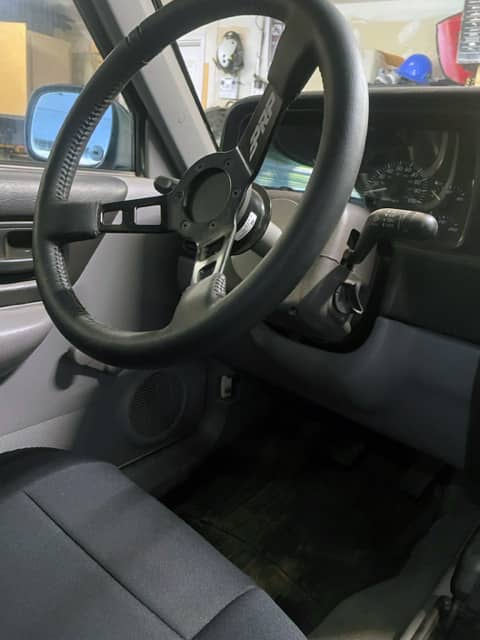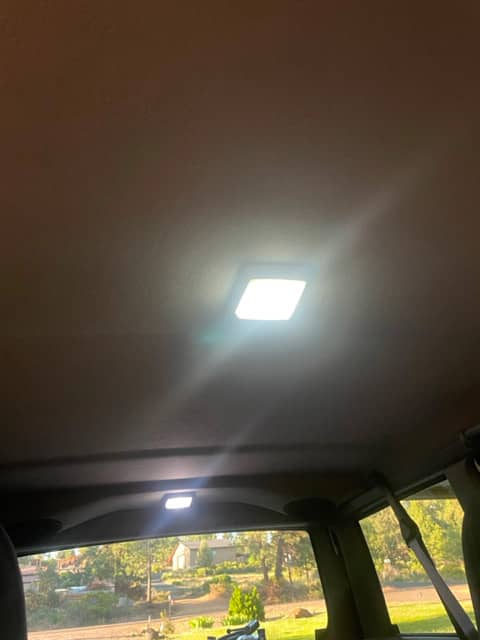 All other mods
Searched for ever to find a super clean stock unmolested starter and proceeded to dig in lol. Jeep has had every bolt and nut touched (most replaced with higher grade, torqued and markeled). We tried to use all US made products when we could. Interior is a 9.5 out of 10.
Paint is great, just needs fenders painted. It was my goal to build the best allrounder Trial/pre-runner that we could take to Moab or prerun in Baja and its pretty dam close to that. Can be towed behind your motor home or driven anywhere. It eats bumps like butter and is super comfortable. Selling because I realize I enjoy building as much as driving and so on to the next. Less than 500 miles since completion. Super OCD builder.
Price
Location
Contact information
In conclusion, this lifted 1997 Jeep Cherokee XJ is an off-road enthusiast's dream come true. It's more than a vehicle; it's a testament to the art of meticulous build quality and engineering prowess. This rig is ready to tackle Moab, pre-run in Baja, or simply serve as your daily driver. Contact the seller at (541) 848-0011 or email them at [email protected] to make this off-road legend your own.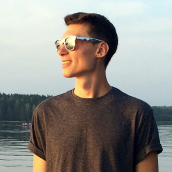 Matt Grabli
Automotive journalist and technical writer at Offroadium.com with more than 10 years of experience in the sphere of aftermarket parts and 4×4 vehicle modifications. Passionate about off-roading, outdoor adventures, and an active lifestyle.