1968 FORD Bronco in Corvette Competition Yellow color for $39,500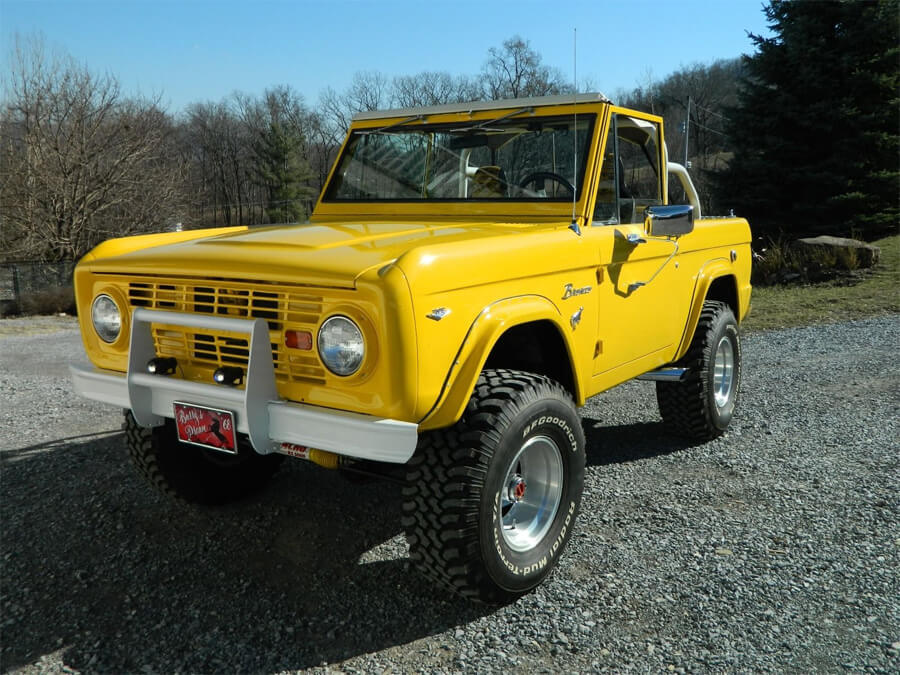 If you are a fan of an old school American 4×4 vehicles, the name bronco definitely makes your heart beat faster every time you hear it. This beautifully restored early 1968 Ford Bronco is painted in the brightest yellow color that you could possibly find at a touch up store. The paint is quite famous as well, because it's a Chevy factory color: Corvette competition yellow. The vehicle's got only about 1000 miles after a frame-off restoration and has pretty much everything finished to perfection. Custom seat upholstery looks absolutely period correct which makes driver and passenger feel cozy on the old school buckets and rear bench. Massive 35 inch wheels with classic wheels and mild fender flares were added to improve the 4×4 capability.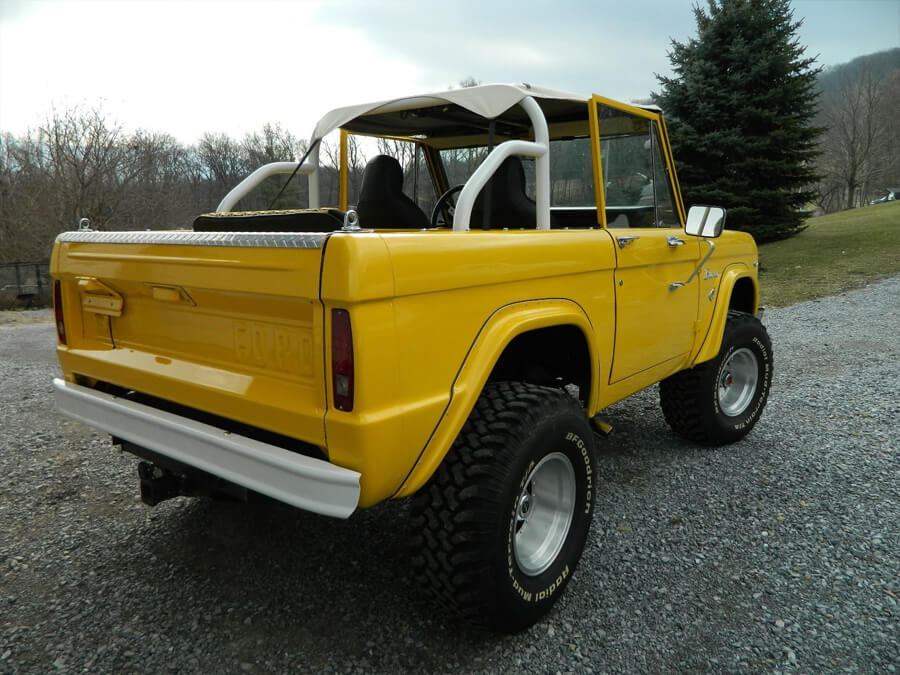 It's a real attention grabber, so thumbs up from other drivers are guaranteed. It is powered with a V8 engine and 3-speed manual transmission. This Bronco gives a real analog feel along with vintage design that makes it perfect for any true off-road enthusiast.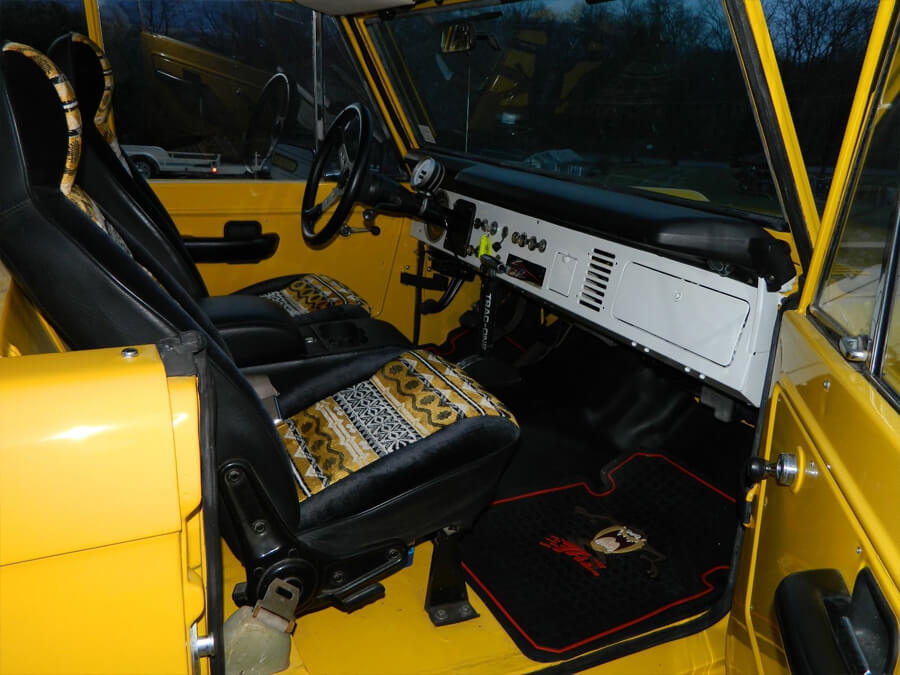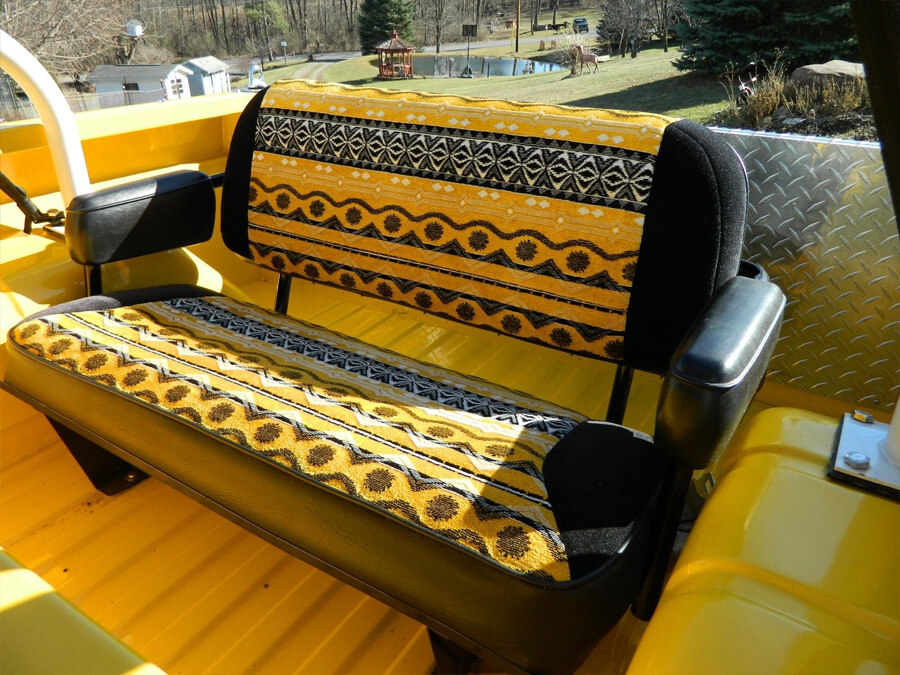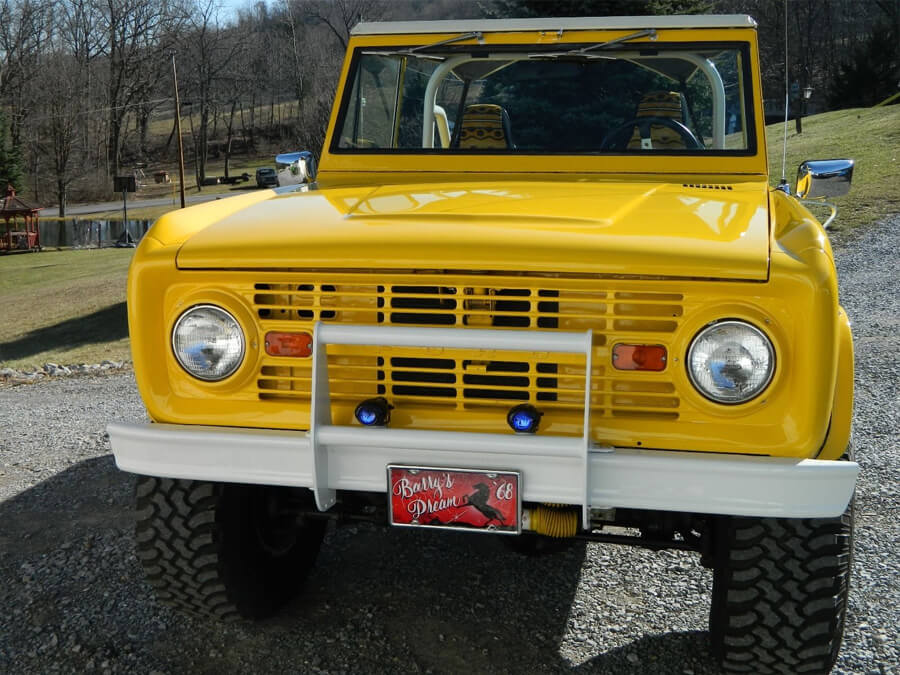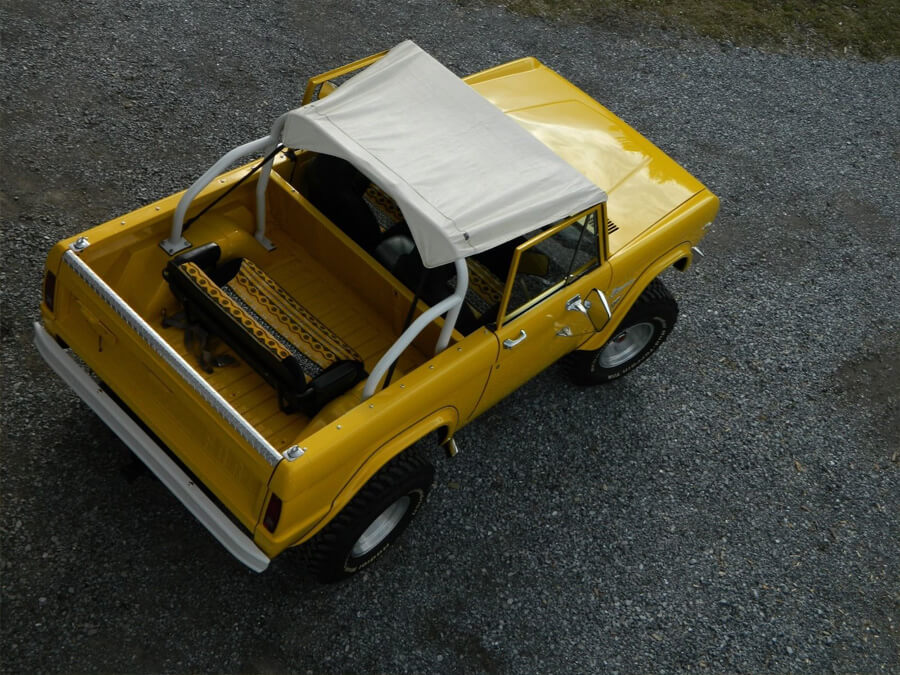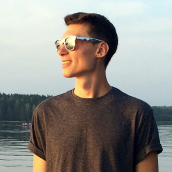 Matt Grabli
Automotive journalist and technical writer at Offroadium.com with more than 10 years of experience in the sphere of aftermarket parts and 4×4 vehicle modifications. Passionate about off-roading, outdoor adventures, and an active lifestyle.