Ford Excursion 35 Inch Tires vs 33″ – What Lift To Choose?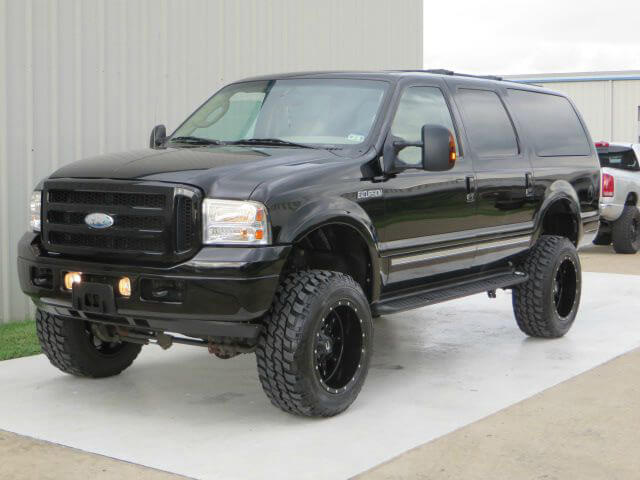 We continue our series of articles on off-road wheels and today we are going to show you what does it take to install Ford Excursion 35 inch tires or smaller 33″ wheels. First of all, we want to go over a couple of benefits of getting larger tires. Number one is the improved ground clearance, which allows you to explore the new challenging paths on the way of your next 4×4 adventures. Second is the improved overall diameter of the 35″ wheels, which makes the truck more stable both on the highway and off the pavement. View the full list of easy to install spacer lift solutions for Ford Excursion:
2″ Lift On 33s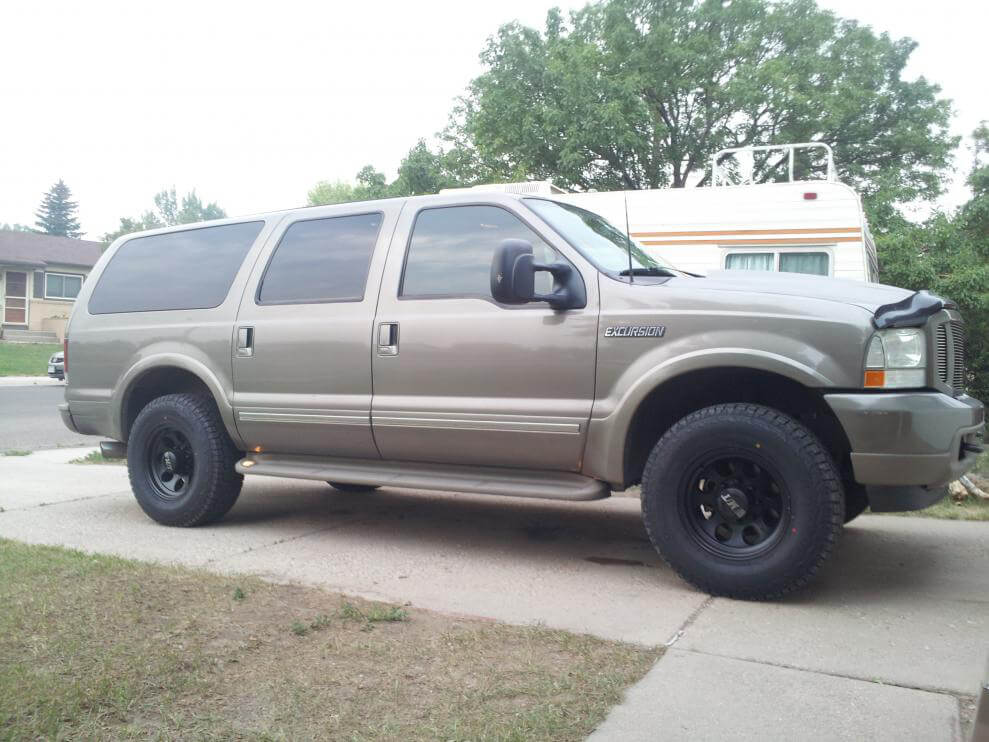 The majority of modern pickups and SUV are able to accommodate 33 inch tires without serious modifications. To install them it would be enough to get a 2″-4″ lift kit.
4″ Lift on 34s
Ford Excursion 6 inch lift on 35 tires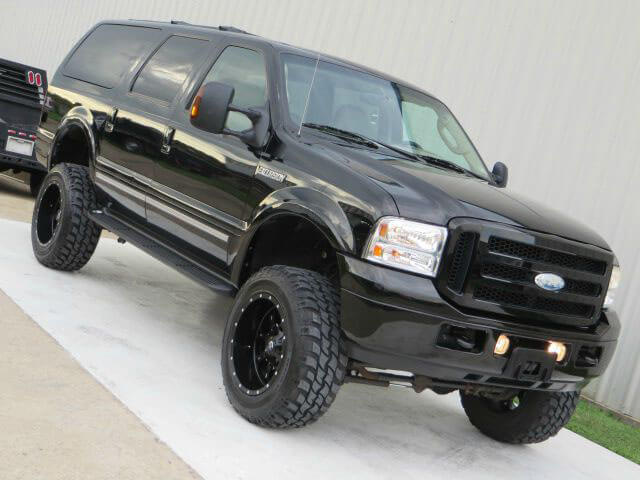 Getting 35 inch tires for Ford Excursion is just a question of time for many fans of the outdoor activities, off-roading and those who often drive on country roads. They will require a little more lift to properly clear in your truck. A simple set of spacers of about 5-6″ thick will provide a proper amount of clearance to fit larger tires on your truck.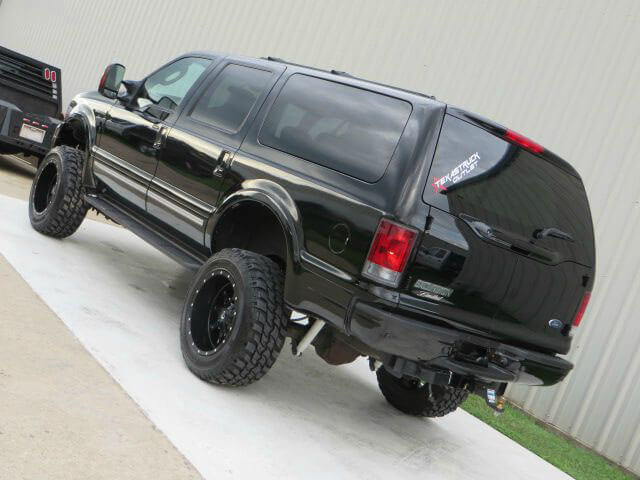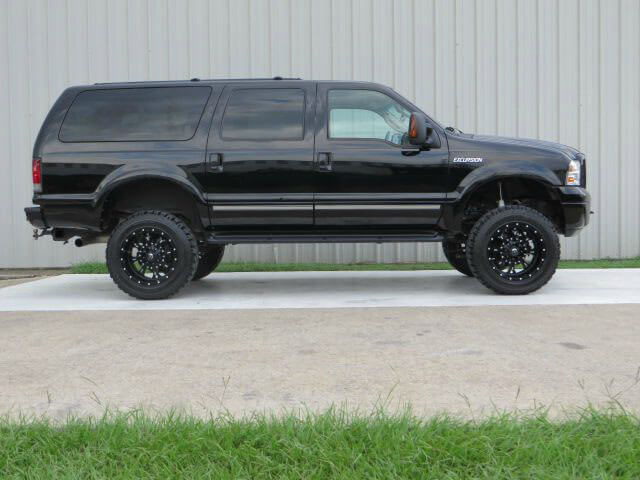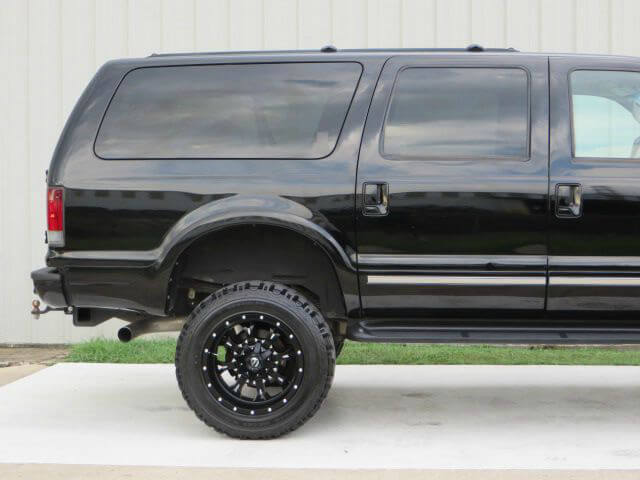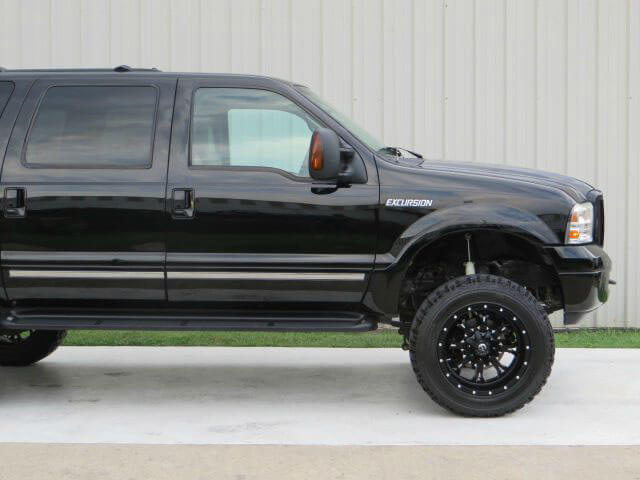 Common 33 inch and 35 inch tires for Ford Excursion
Common 33 inch and 35 inch tires for Ford Excursion
33 x 11.5 x R20
33 x 12.5 x R17/R18/R20
35 x 11.5 R17/R18/R20
35 x 12.5 R17/R18/R20
Common 33 inch size metric equivalents
16 inch rim – 255/85R16 265/80R16 275/80R16 285/75R16 295/75R16 305/70R16 315/70R16
17 inch rim – 265/75R17, 275/75R17, 285/70R17
18 inch rim – 265/70R18, 275/70R18, 285/65R18 295/65R18
Common 34 inch size metric equivalents
Common 35 inch size metric equivalents
18 inch rim – 315/70R18, 325/65R18
Needless to say that aside from the obvious benefits in the off-road capabilities you're also improving the visual appeal of your truck. Taller and wider stance along with beefy tires create an image of a tough truck, ready to handle any challenge you can throw at it.
Disclaimer
*Since the suspension modifications and the installation of the oversized tires require advanced measurements and depend on many parameters, such as the vehicle sub-model, trim level, state of the suspension components, aftermarket upgrades, etc., we highly recommend to confirm fitment parameters for your particular vehicle with the sales representative of your lift and tire supplier before making a purchase. The recommendations in this article are presented for general informational purposes only, so we are not responsible for any problems with the wheel and tire fitment or any other damage that may occur to your vehicle.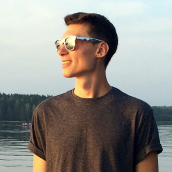 Matt Grabli
Matt brings over a decade of automotive expertise to his role as staff writer and editor at Offroadium.com. With an enduring passion for the off-road vehicles and adventures, he is devoted to creating interesting content that equips 4x4 enthusiasts with the knowledge to improve their rigs.