Mud terrain vs all terrain tires – pros, cons & comparison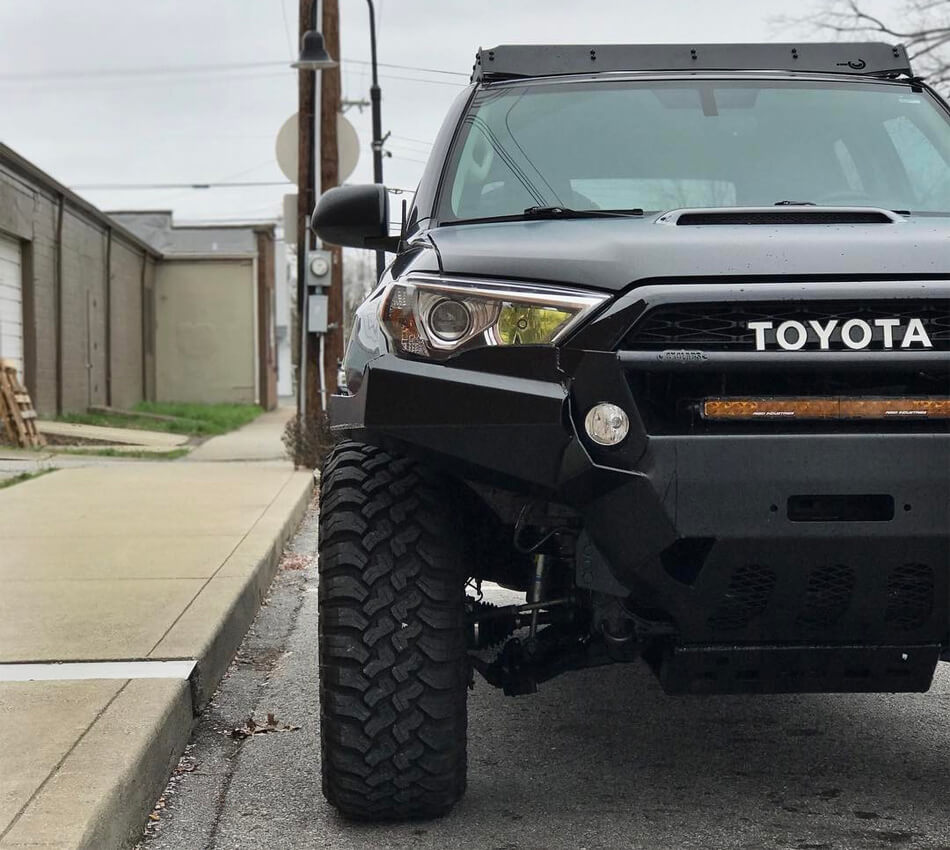 In this article, we will compare mud terrain vs all terrain tires and help you to choose the right ones for your truck, JEEP or SUV. As you probably know, off-road tires have slightly different qualities from regular passenger car tires, which allows you to get a better traction and off-road capabilities.
WHAT DOES ALL TERRAIN TIRES MEAN
If you were wondering, What does all terrain tires mean and what is mud terrain – you are on the right way. A/T means All terrain Tires which means that it has a universal tread pattern which allows you to use them in pretty much all road conditions. M/T stands for Mud Terrain and means that tires are equipped with aggressive tread that provides a good traction in mud and dirt, where A/T tires will hardly do any good.

MUD TERRAIN VS ALL TERRAIN TIRES
First of all, we will do a review of how each type of the wheels Mud terrain M/T and All terrain A/T handles on different terrain like concrete roads, gravel, sand, mud, rocks and snow.
We will start with concrete roads. All terrain tires are perfect for the road because they have a better rolling resistance and provide slightly better traction, while mud terrain tires tent to be a lot more noisy and have much worse rolling resistance which also reflects in increased fuel consumption. Pretty much the same handling you will get while using both types of ties on gravel roads. M/T and A/T show very good results in this type of terrain.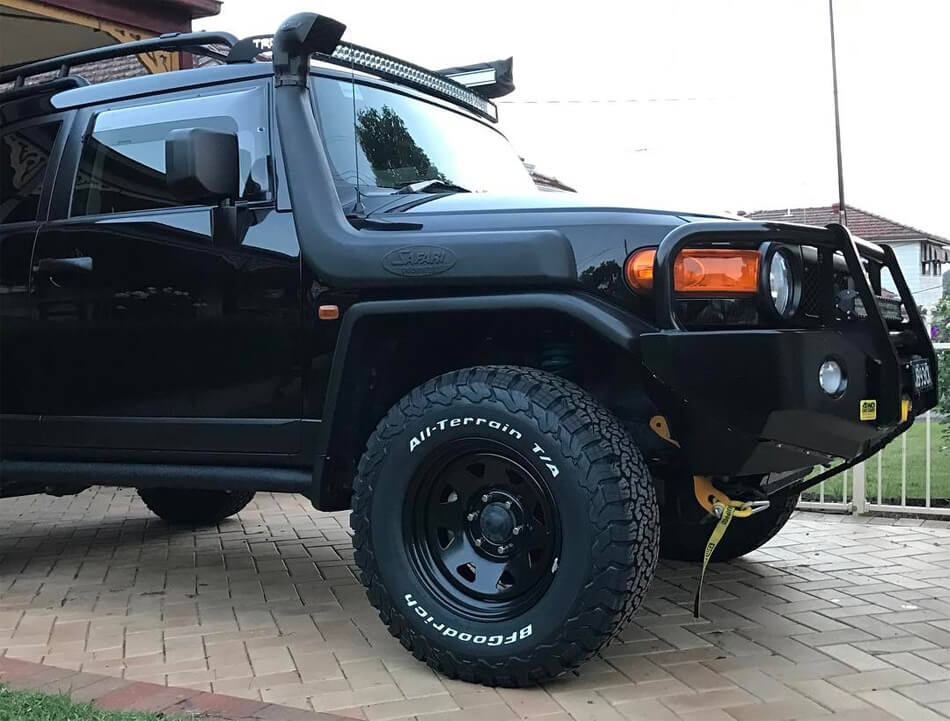 All terrain tires are excellent in sand. Despite many assumptions, Mud terrain tires behave very good in sand as well.
Mud is where we start to see a big difference between these two tire types. All terrain tires are absolutely useless in mud due to the low grip provided by its tire tread pattern, which turns them into something similar to race slicks. Mud terrain tires are perfect for this type of terrain which you already know from the name of this tire type. They have big gaps in the thread and large lugs that provide optimal traction in mud and dirt. Self cleaning design also plays a big role in their off-road capabilities.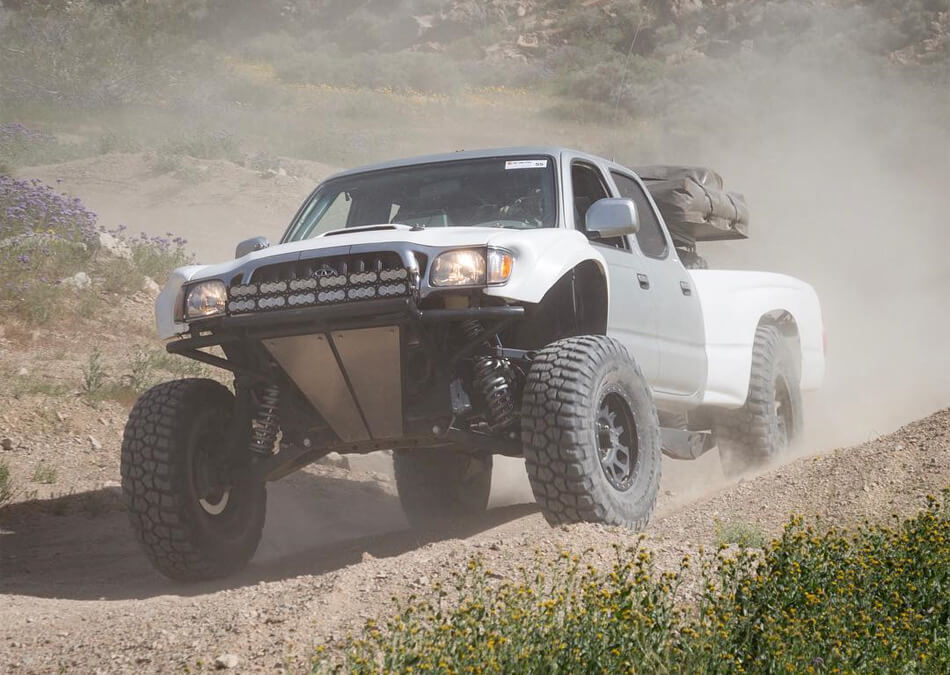 When it comes to rocky terrain, mud tires certainly provide a better traction, while all terrain tires still allow to have a good grip. Tread blocks on M/T tires do a much better job in catching the rocks.
Mud terrain vs all terrain tire comparison chart will give you a better understanding of what should you use them for:
| | | |
| --- | --- | --- |
| Terrain type | M/T | A/T |
| CONCRETE ROAD | GOOD | GOOD |
| GRAVEL | GOOD | GOOD |
| SAND | GOOD | GOOD |
| MUD | GOOD | BAD |
| ROCKS | GOOD | OK |
| SNOW | GOOD | BAD |
PROS AND CONS
All terrain tires are pretty noisy in compare to the passenger car tires, however Mud terrain tires are even worse than that. Of course it also depends on a brand and certain thread design though. To really find out which tire is quitter you will definitely have to check some tire reviews online.
In terms of longevity all terrain tires are better than Mud terrain as aggressive thread wears out faster both on the concrete roads and off-road terrain. You should get about 40,000 miles out of the A/T tires which equals to about 70,000km and only about 30,000 miles on M/T tires (50,000 km).
If you have a heavy vehicle be careful not to go too low on the A/T tires because the sidewall is slightly more soft on this type of tires. The situation is directly opposite with M/T tires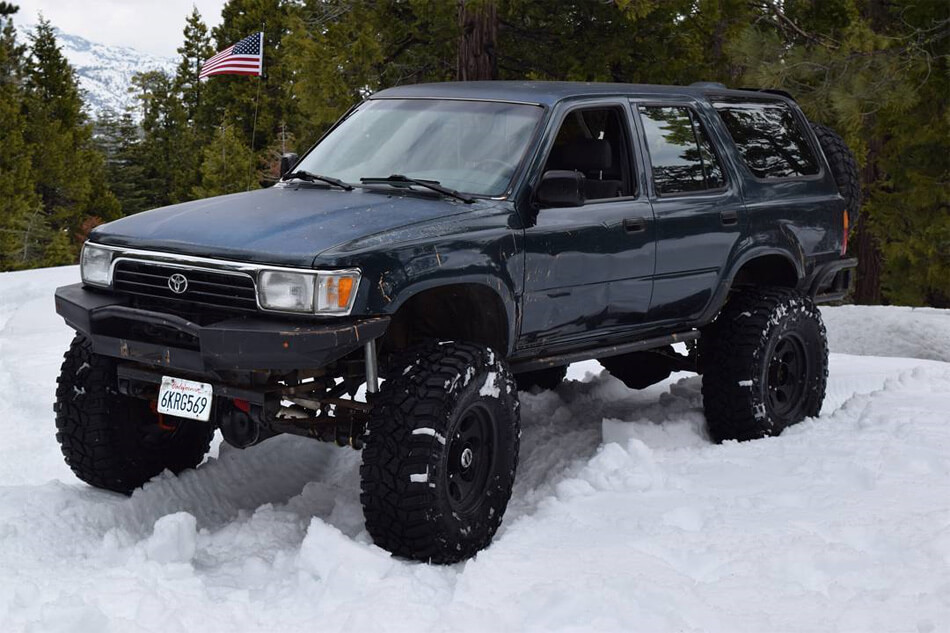 Now you know well what does all terrain tires mean and what are the M/Ts, and you have a pretty good picture of what are the benefits and disadvantages of each type. Both are very different but unfortunately there is no universal option and you have to sacrifice on either longevity or traction.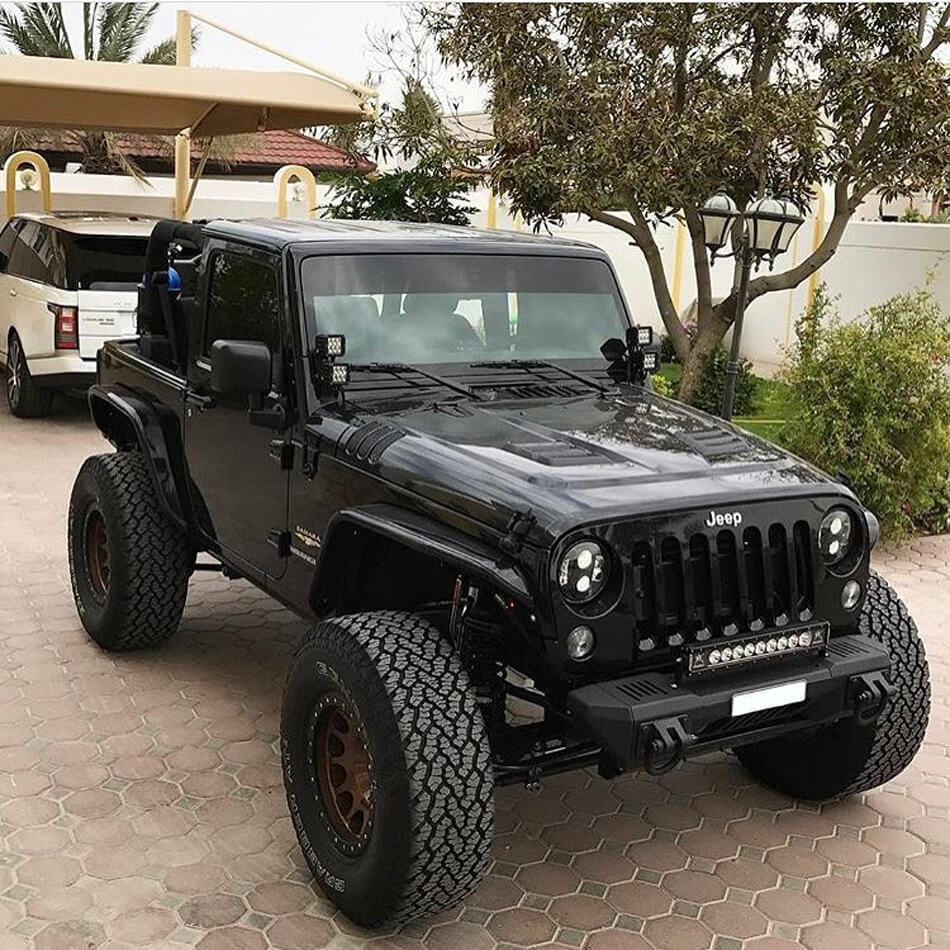 To choose the best tires for your own truck you need to answer to few questions:
HOW OFTEN DO YOU GO OFF-ROADING?
If you only go once in 2-3 months – All Terrain tires will be more beneficial for you.
If you go off-roading at list once in a month – M/T tires may be a better for you. Even though you will get short lifetime out of these tires, but they will still provide a much better traction in critical situations.
WHAT TERRAIN and WHERE DO YOU GO OFF-ROADING?
If you drive on the pavement most of the time and use gravel or sandy roads – all terrain tires will do the job for you. If your destination involves crossing muddy terrain or dirt – nothing will do the job better than M/T tires. Mud terrain vs all terrain do have some particularities but both types will make you rig much more capable in compare with stock SUV wheels.
| | | |
| --- | --- | --- |
| | M/T | A/T |
| ROAD NOISE | WORSE | BETTER |
| FUEL CONSUMPTION | WORSE | BETTER |
| ROLLING RESISTANCE | WORSE | BETTER |
| LONGIVITY | 30K MILES | 40K MILES |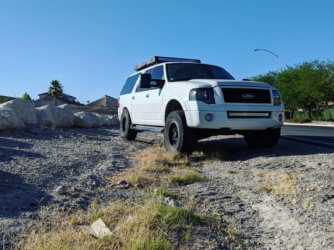 FORD Expedition Equipped with 35″ Off-road Wheels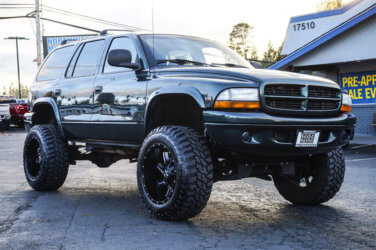 Lifted Dodge Durango on 35s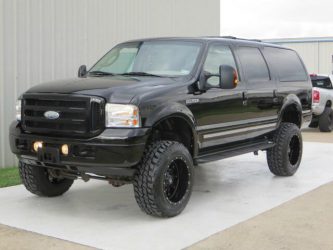 FORD Excursion 35″ Mud Terrain Tires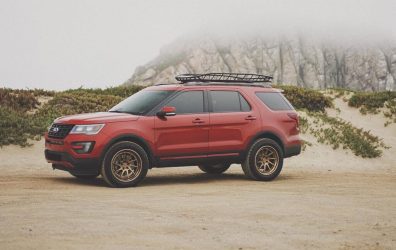 Ford Explorer With 33″ All Terrain Tires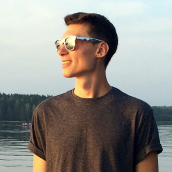 Matt Grabli
Matt brings over a decade of automotive expertise to his role as staff writer and editor at Offroadium.com. With an enduring passion for the off-road vehicles and adventures, he is devoted to creating interesting content that equips 4x4 enthusiasts with the knowledge to improve their rigs.