Lifted 2016 Toyota Tacoma TRD With BFGs and RSI SmartCap with Kitchen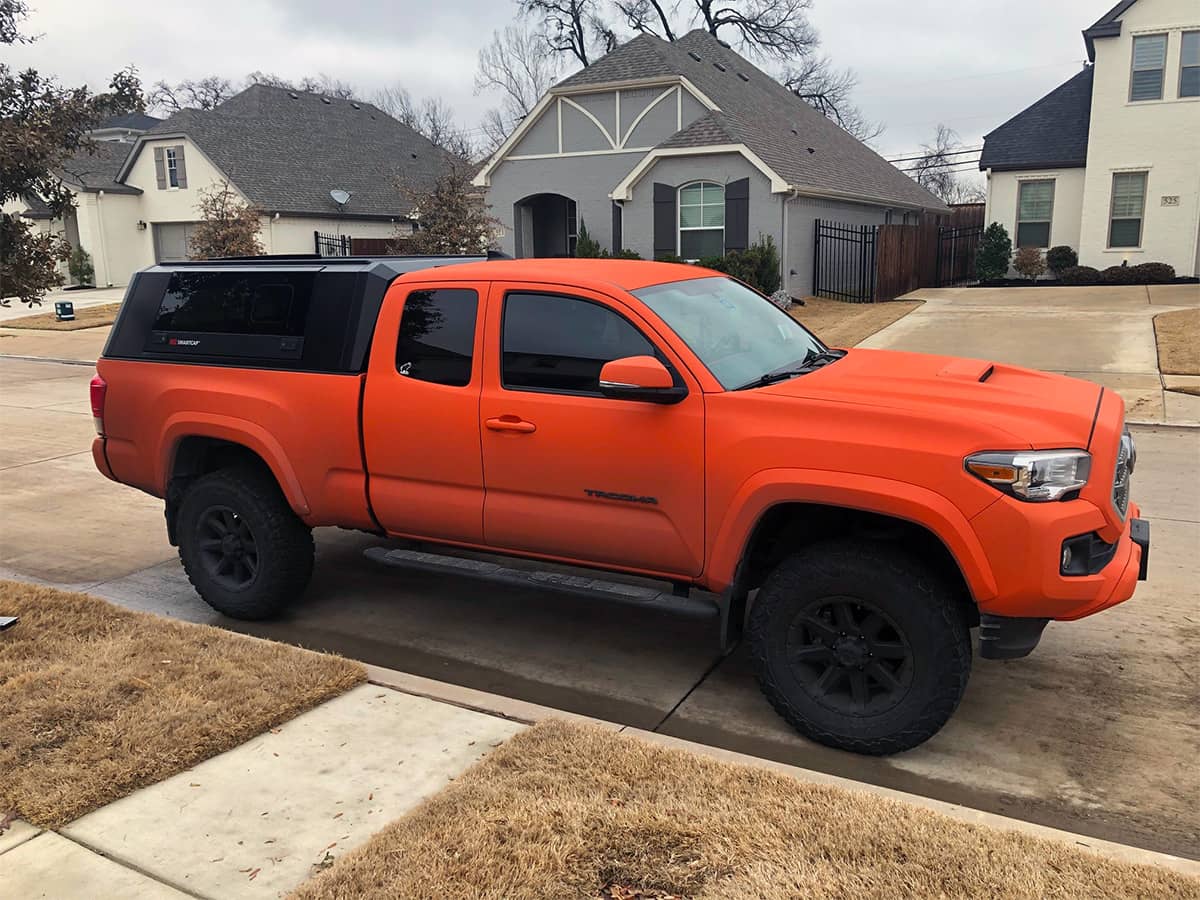 The Toyota Tacoma is already a great truck to take off-roading and camping, but with some modifications, it can be even better. This 2016 Toyota Tacoma TRD Sport was outfitted with a lifted suspension (Falcon shocks and OME springs) that will give you more clearance and a set of BFG 275/75R17 off-road tires to maximize the traction and help you get through tougher terrain.
The RSI SmartCap camper shell with a super-convenient kitchen setup will let you camp in style and comfort. With all of these modifications, and perfect mechanical condition this Toyota Tacoma is ready for anything the great outdoors has to offer.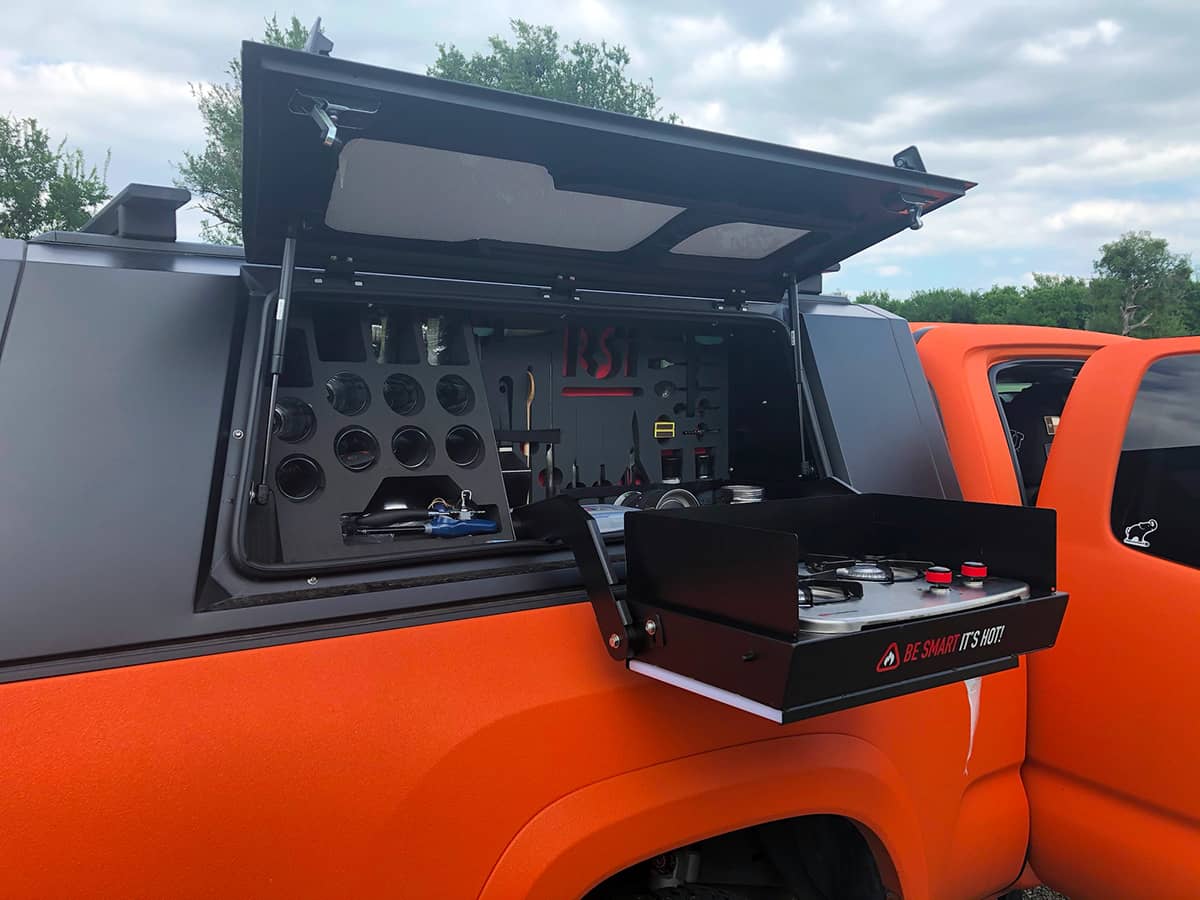 2016 Toyota Tacoma TRD Sport
Drivetrain
4×4 / 4WD / AWD
Mileage
41000
Engine
6cyl (no modifications)
Suspension
Falcon coilovers (front), Falcon adjustable (rears), OME Springs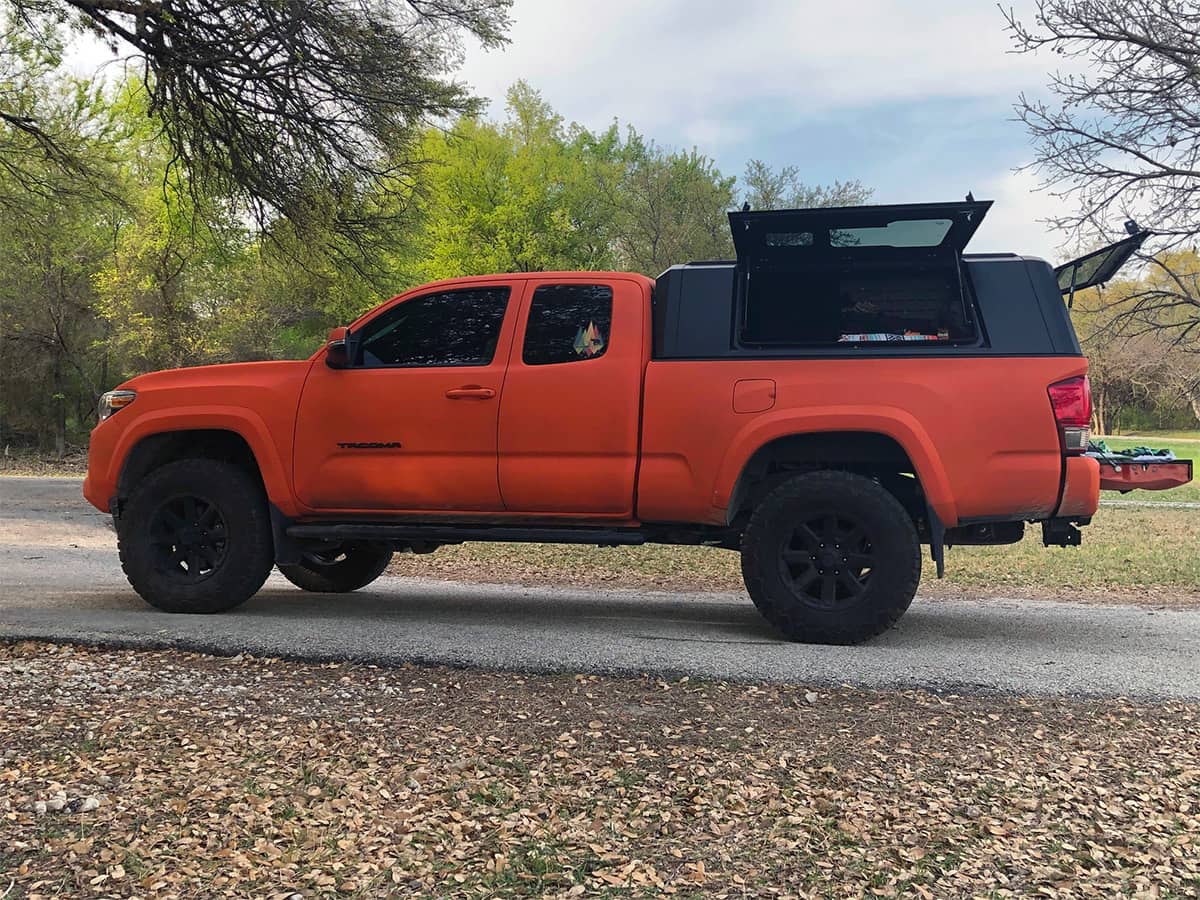 Wheel specs
BFG 275/75r17 with full spare
Exterior mods
LRM Customs – Kevlar Paint (all)
RSI SmartCap with Kitchen, HalfBin, Roof Rails
AluCab 270 Awning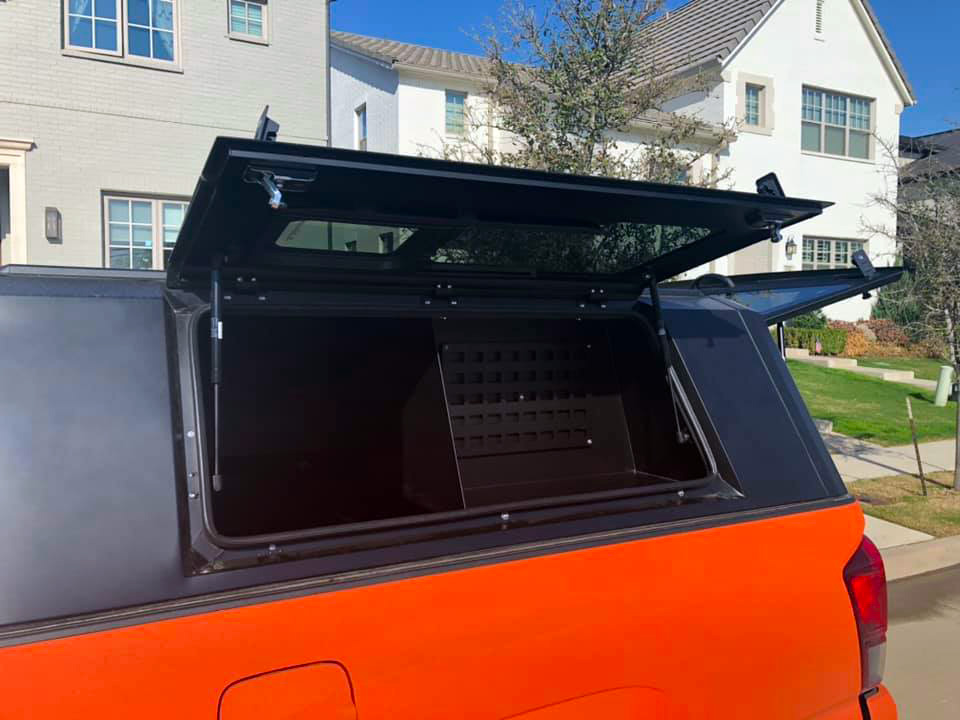 Interior mods
Goosegear rear seat delete, storage
Price
45000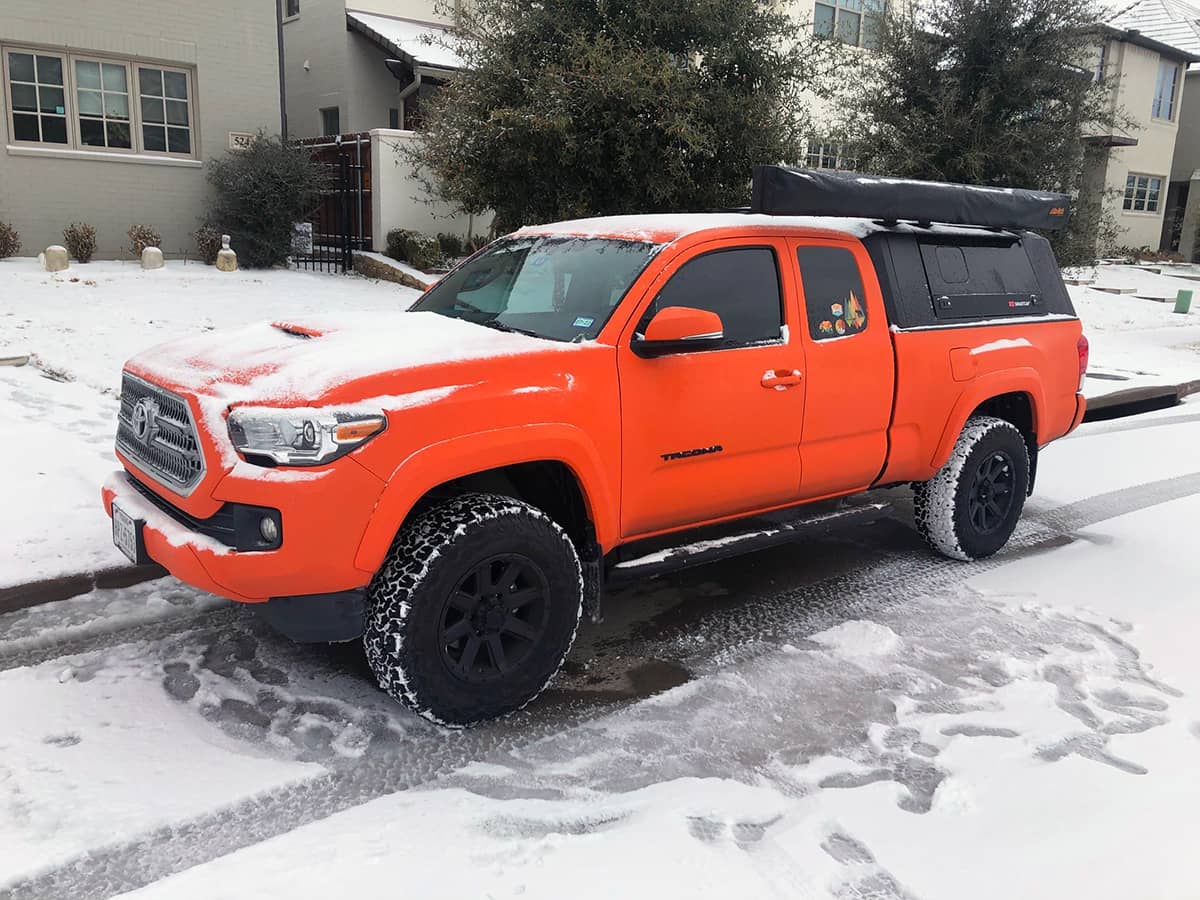 Location
Fort Worth, Texas
Contact information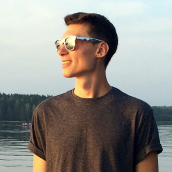 Matt Grabli
Automotive journalist and technical writer at Offroadium.com with more than 10 years of experience in the sphere of aftermarket parts and 4×4 vehicle modifications. Passionate about off-roading, outdoor adventures, and an active lifestyle.