The Subaru Crosstrek is definitely an outdoor-friendly compact crossover that stands out from the pack. With its combination of all-wheel drive and off-road tires, it can handle almost any terrain you might encounter. But in order to make the most of its capabilities, you need to upgrade it with the right parts and accessories.
If you're like me, then you love taking your Subaru Crosstrek off the beaten path and exploring what nature has to offer. But in order to do that conveniently, safely, and effectively, you need the right parts and accessories.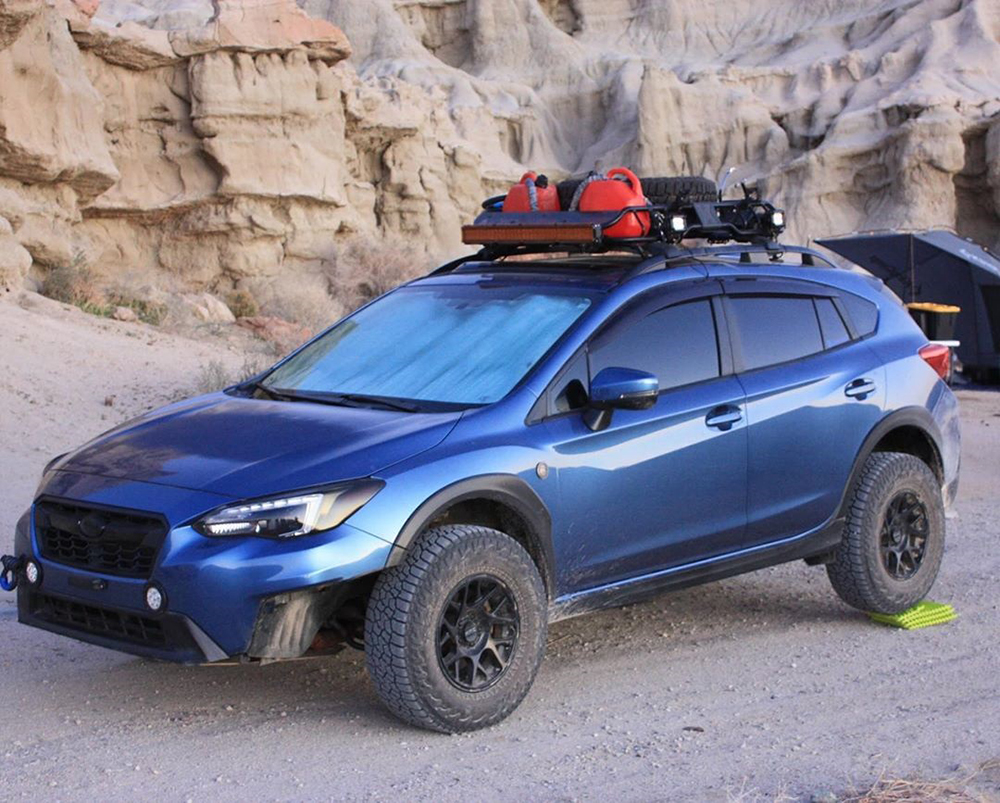 Even though a Crosstrek is a pretty capable AWD crossover, there are certain things you may want to improve, such as cargo space, ground clearance, and traction on rough terrain.
In this blog post, we will take a look at 10 must-have off-road parts and accessories for your Crosstrek to make a better vehicle off-road. Some of them are very affordable and can easily be found on Amazon (you will find some referral links in the article that may earn us an affiliate commission) while others cost a bit more and can be ordered only from specific niche-websites that specialize on Subaru upgrades.
Top 10 Off road upgrades for a Subaru Crosstrek
1. Tires:
Good quality off-road tires will give you better traction and control, allowing you to tackle any terrain with confidence. Make sure to get tires that are rated for off-roading, such as A/T or M/T and are the right size for your vehicle (yes, bigger tires are better). Read our tire size guide to figure out what would be the biggest size you can put on your Crosstrek with or without the lift.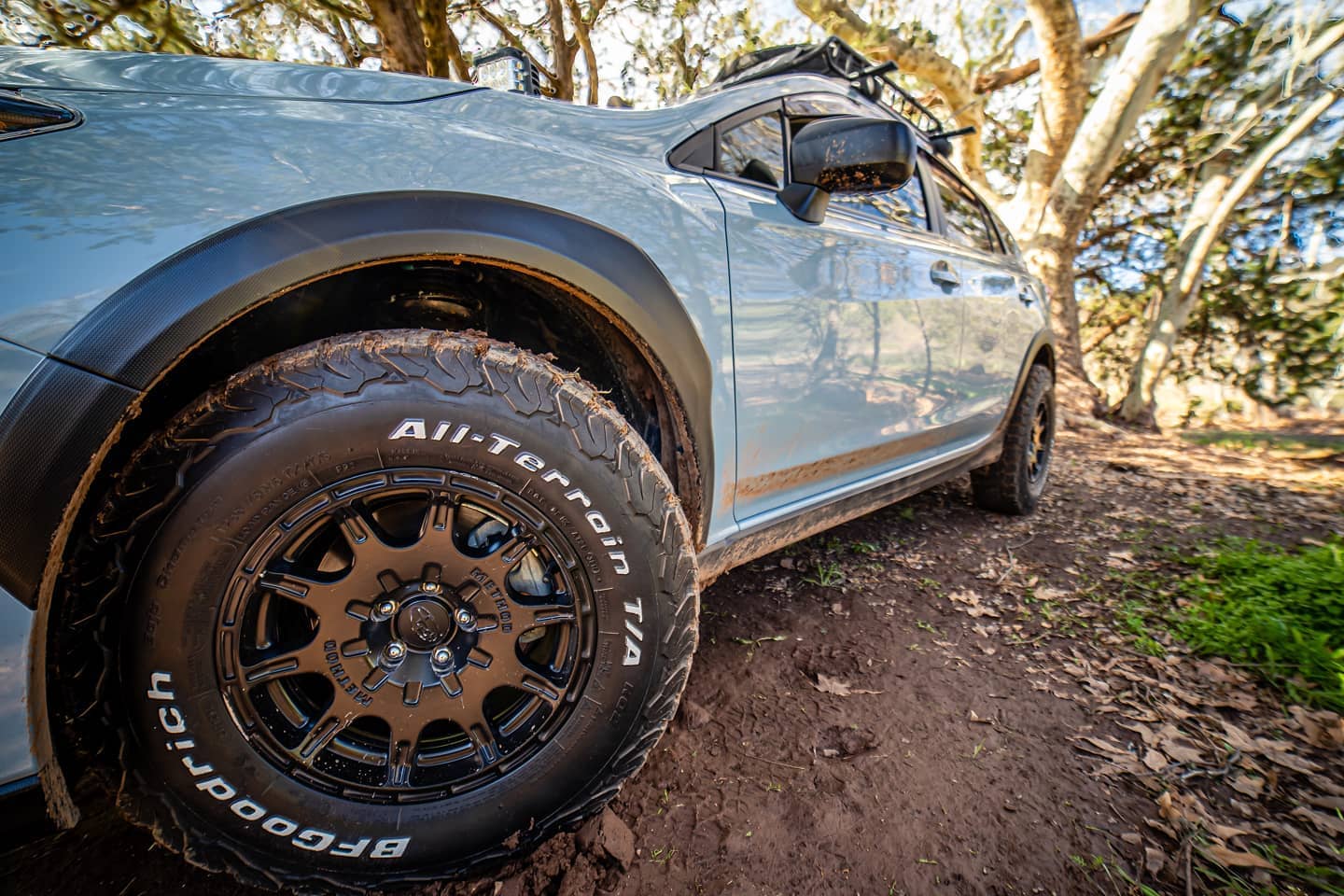 2. Suspension
Lift kits will add a few extra inches of ground clearance while also giving you improved handling in rough terrain. There are basic spacer lift kits that can give you from 1″ to 2″ of improvement using the stock shocks and springs.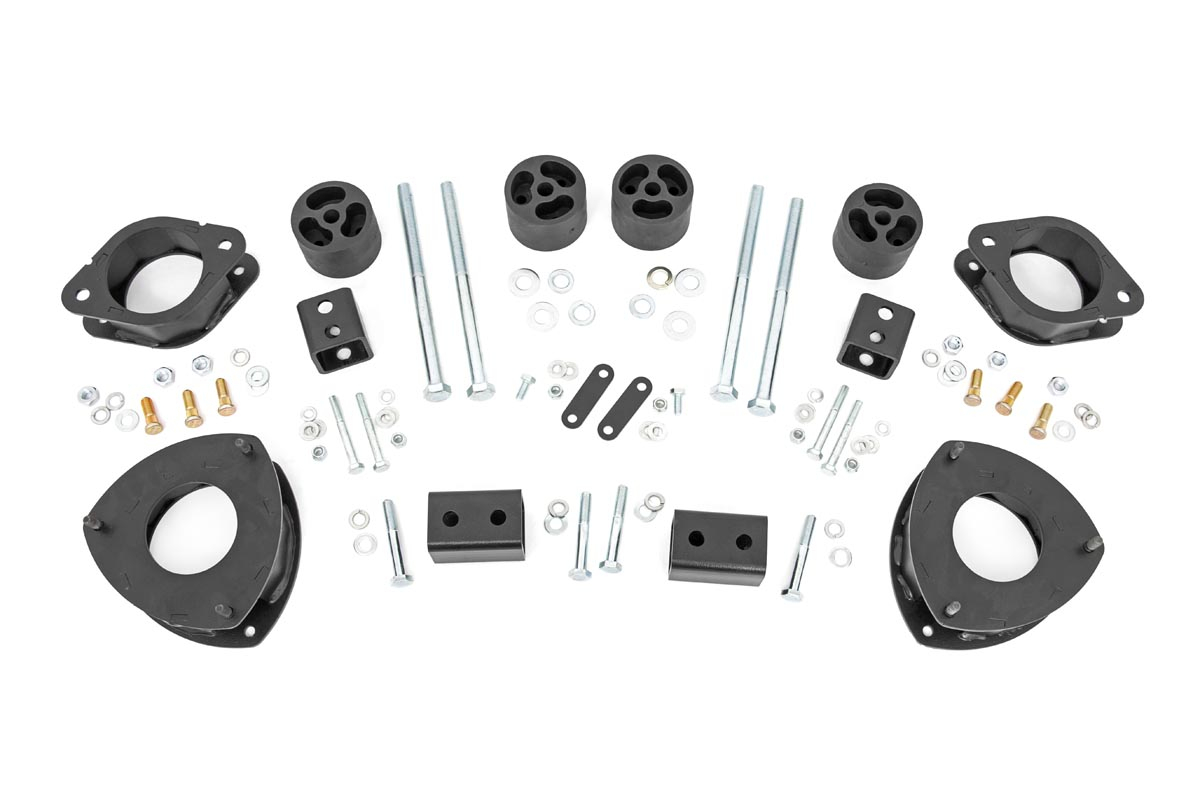 The majority of Subaru Crosstrek lift kits are represented by strut spacers & blocks that attach using extended OE-style hardware. Some of the most popular lift kits for the Crosstrek are
3. Roof Rack
If you've got lots of gear to bring with you on your off-roading trips, then a roof rack is an excellent way to store it all. Look for racks that are designed specifically for your Crosstrek model and are rated for the weight of your gear.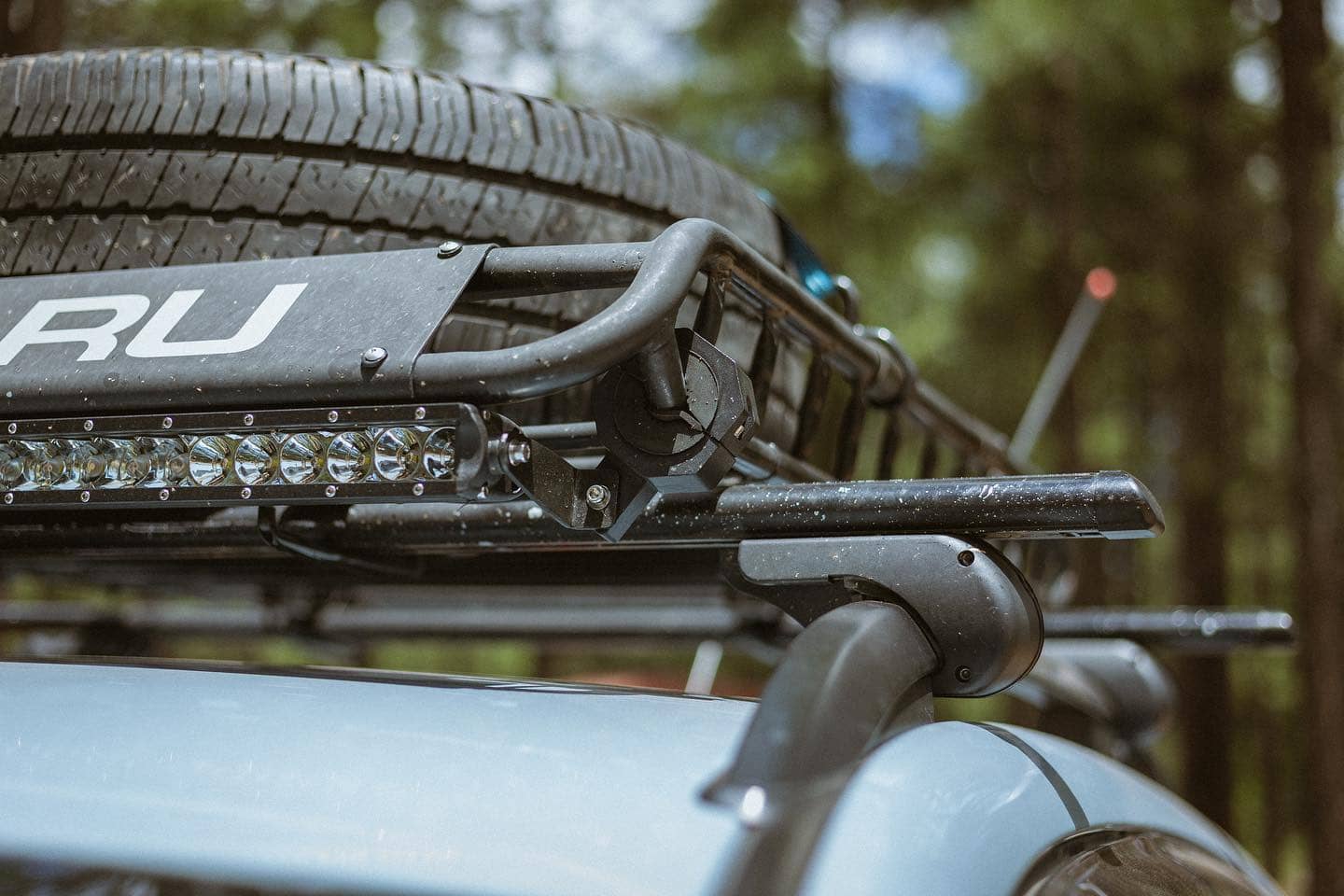 Load bars is the #1 thing you need to set up a roof rack. It's a must-have accessory that serves as a base for any cargo rack, bike carrier or a cargo box.
You can buy an OEM-style rack like this or opt for a set designed by Thule, Yakima or Rhino Rack.
Cargo baskets and Cargo boxes are not model specific and can be installed on pretty much any base roof rack (load bars).
One of the most popular cargo basket that fits a Crosstrek is a Thule Canyon cargo basket, that's offered by the official Subaru parts dealers.
Front Runner makes model-specific overland style roof platforms for Crosstrek models that are perfect to mount any kind of gear:
4. Recovery Gear
Having the right recovery gear can be essential when you get stuck or need to winch yourself out of a muddy situation. Invest in good-quality straps, shackles, and snatch blocks for maximum safety.
Shovel
Recovery strap
Pair of gloves
Air compressor to inflate tires
Traction boards
5. Lights
Off-road lights can be a lifesaver when exploring trails after dark or in low-visibility situations. Look for LED lights with high power outputs and durable construction to ensure they'll last in harsh conditions.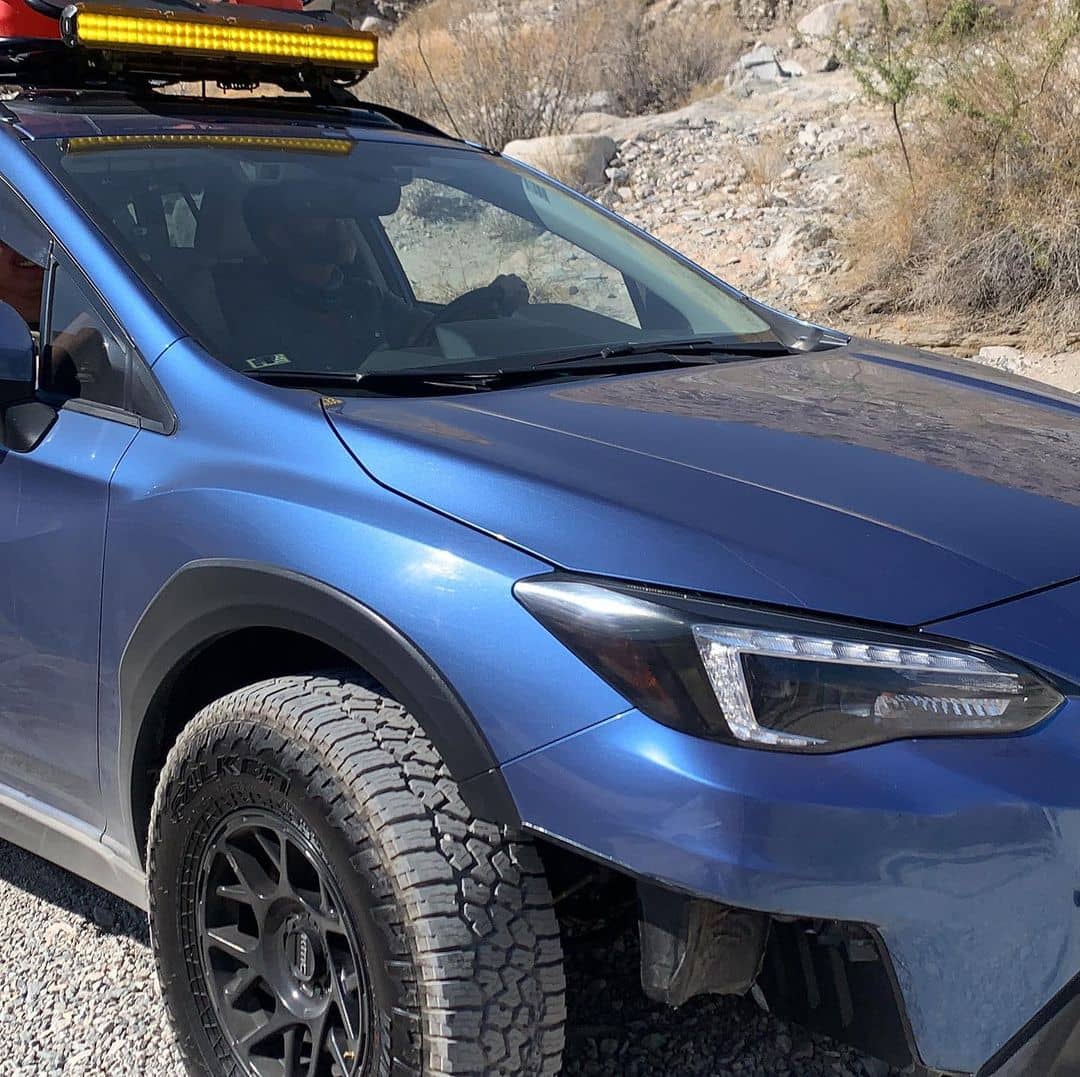 6. Bull Bars & Light bars
A bull bar is another great way to protect your vehicle while off-roading, as it helps absorb impacts with obstacles that might otherwise damage your vehicle's body.
7. Skid Plates
Off-road skid plates will protect your vehicle's underside from damage caused by rocks and other debris on the trail. They also provide extra protection against impacts with obstacles like tree stumps and logs.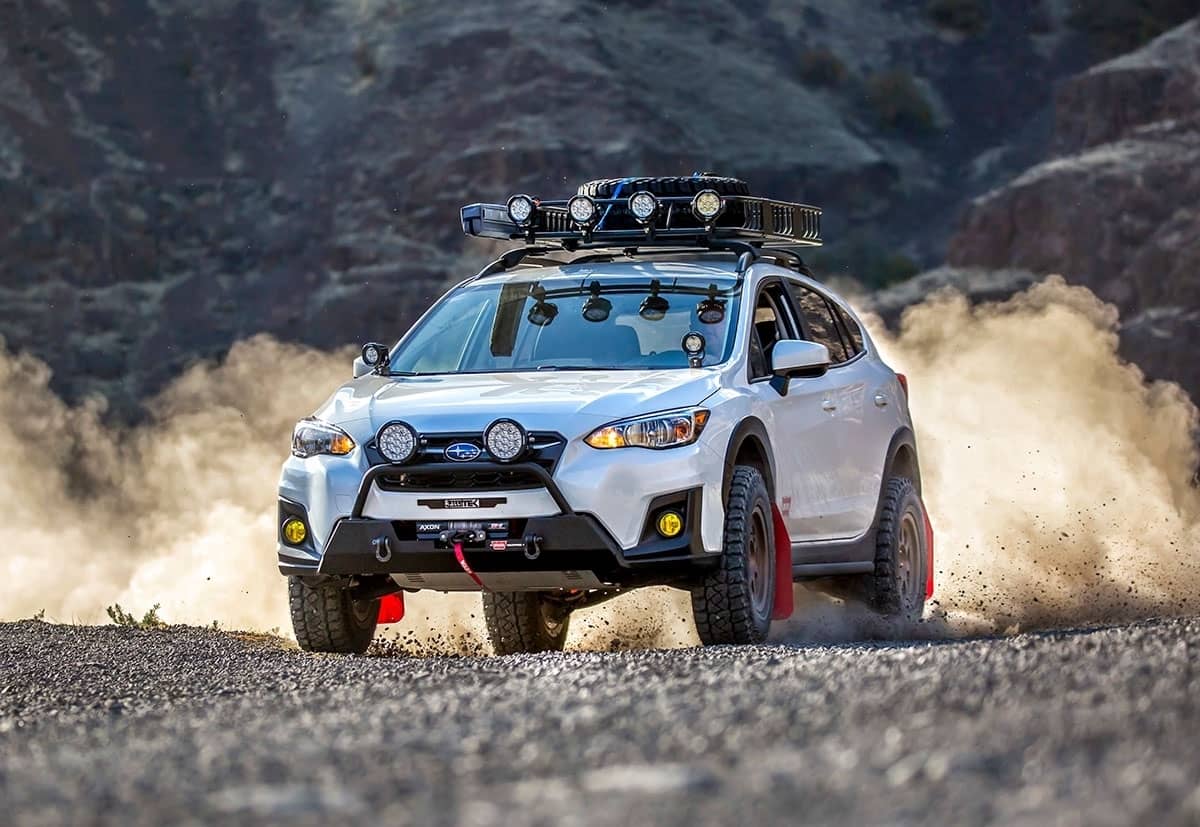 8. Winch
A winch can be a lifesaver when you need to get yourself out of a sticky situation. Make sure to pick one with plenty of power and sturdy construction so it won't let you down.
One of the best solutions available on the market is Warn's Semi Hidden Winch Mounting Kit for 2018-2020 Subaru Crosstrek. It integrates perfectly and provides additional protection for the middle portion of the bumper (it should also work with the bumper cut).
9. Cargo Box (Additional storage space)
Off-road gear bags are essential for carrying all the tools and parts you might need on your off-roading adventures. Look for bags that are waterproof, durable, and light enough if you plan to transport them in a cargo rack, alternatively you can use an enclosed cargo box to keep your belongings protected from thieves and mother nature.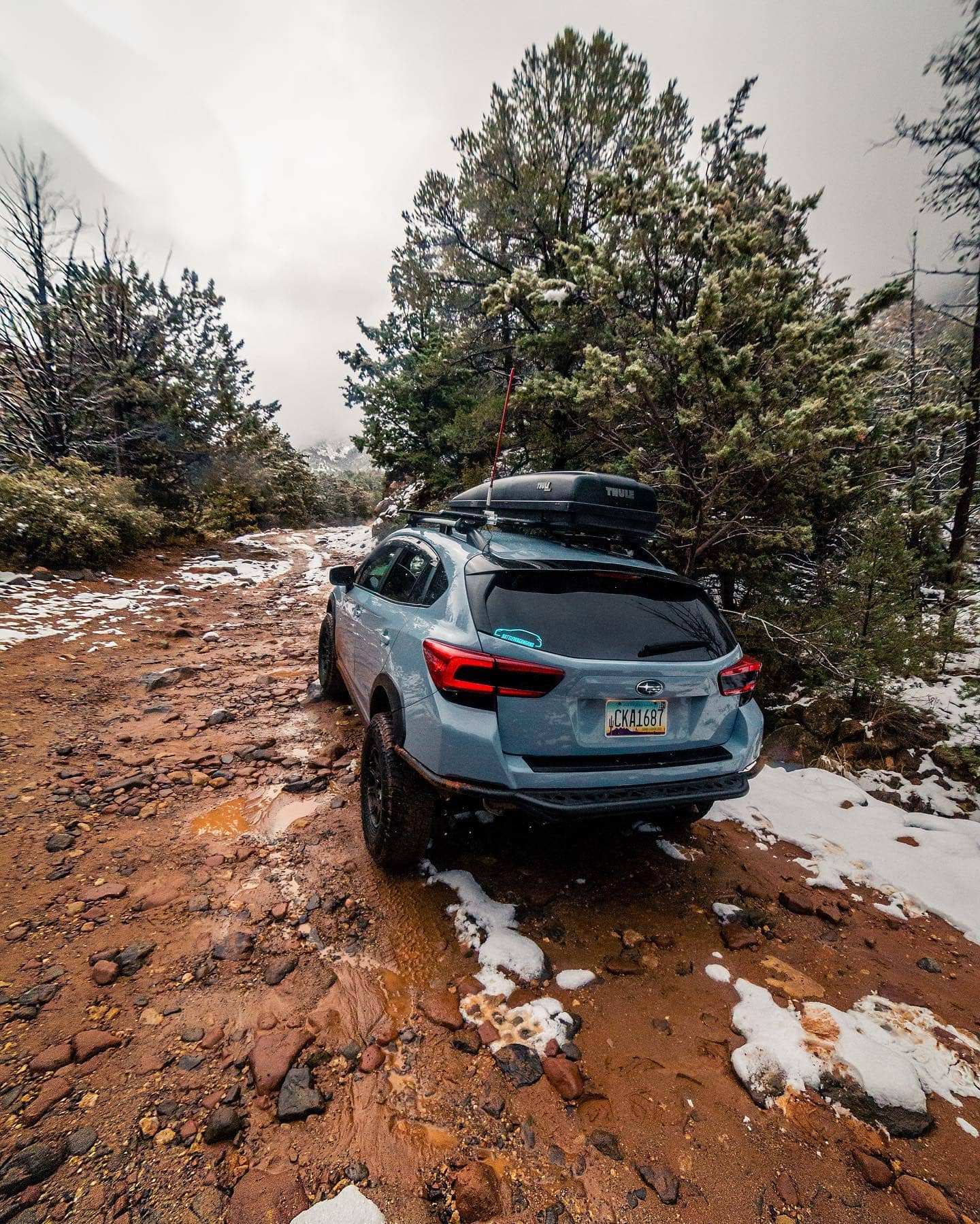 10. Cargo Net
A cargo net is a great way to keep your gear secure while driving on rough terrain, as it helps prevent items from bouncing around and becoming damaged in transit.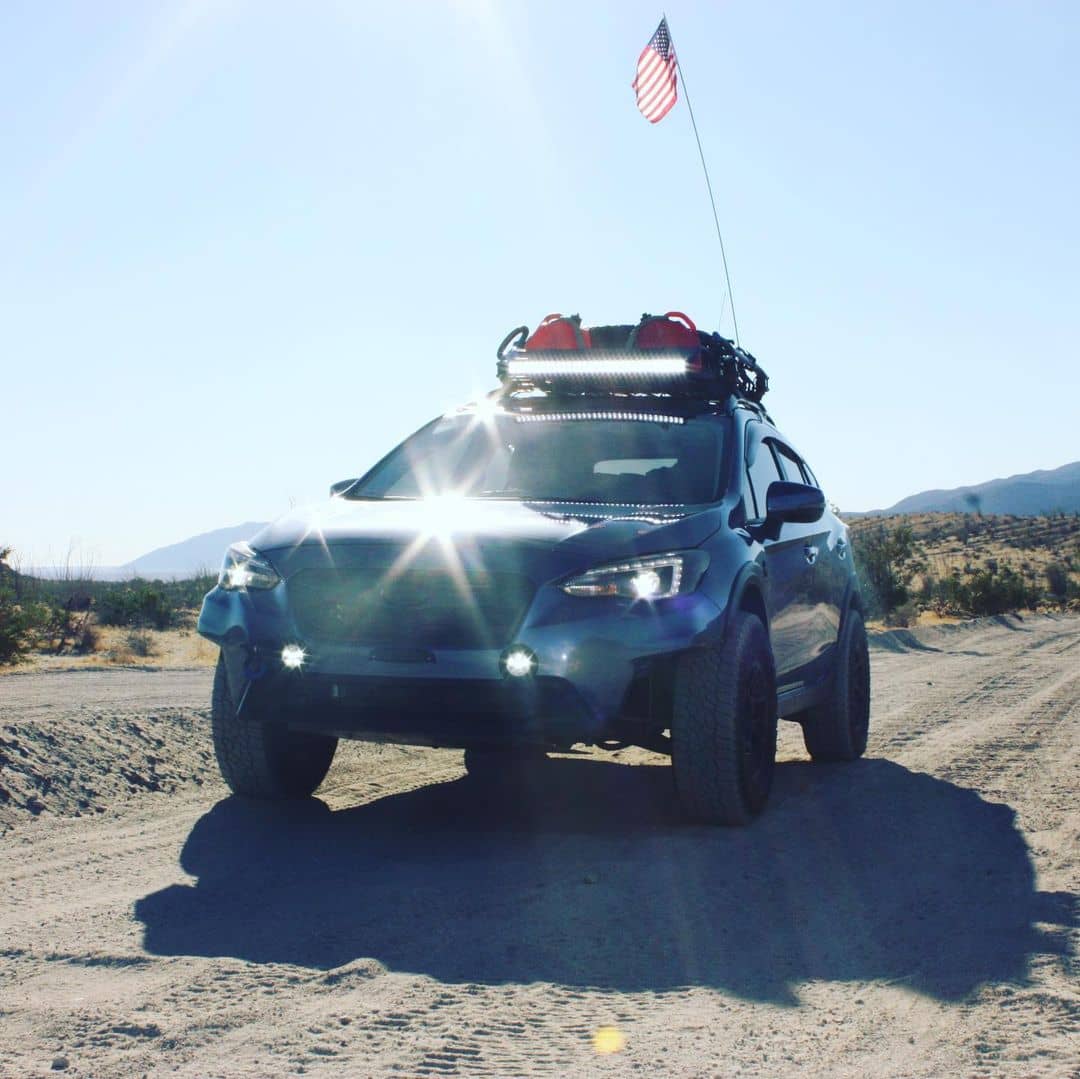 These 10 parts and accessories will help you get the most out of your Subaru Crosstrek when you take it off-roading. Invest in quality products that can stand up to the rigors of off-road use, and don't forget to practice safe driving habits! Happy trails!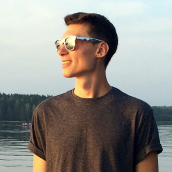 Matt Grabli
Automotive journalist and technical writer at Offroadium.com with more than 10 years of experience in the sphere of aftermarket parts and 4×4 vehicle modifications. Passionate about off-roading, outdoor adventures, and an active lifestyle.