The Subaru Crosstreck, known as the Subaru XV in other parts of the world, was introduced to the market in 2012 as a subcompact crossover SUV. Basically, it's a lifted, off-road-ready, and more rugged version of the Impreza.
Great off-road and winter-driving capabilities and good fuel mileage for such a rugged AWD vehicle were the main reasons the model gained more and more popularity among Overlanding enthusiasts in pre-pandemic years. Even though the car looks pretty compact from the outside, it is surprisingly spacious inside with good headroom front and back and lots of room for your gear.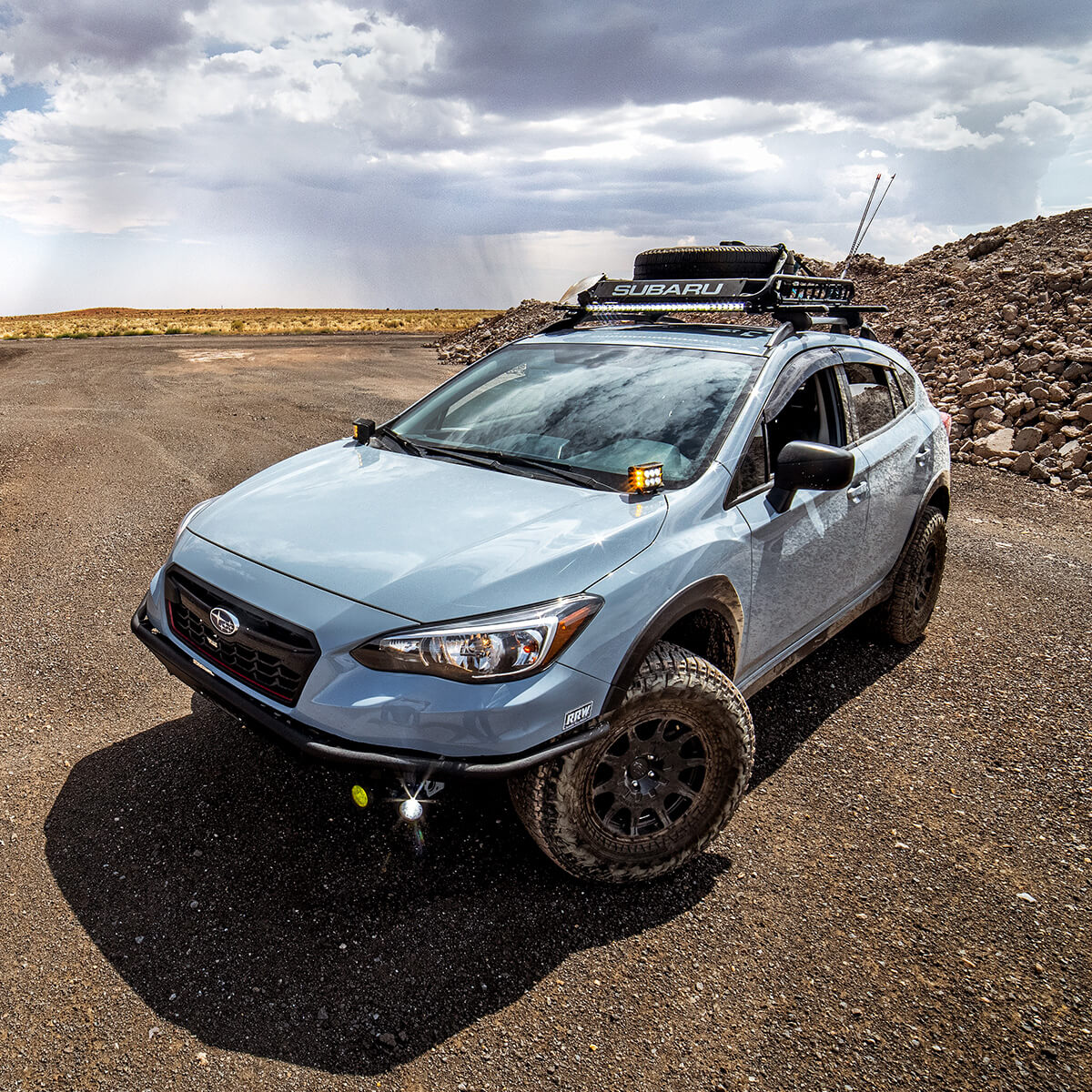 Our today's story will introduce you to Ivan from Phoenix, Arizona, and his lifted 2018 Subaru Crosstrek. When you live in an area with such picturesque landscapes and you are passionate about photography, you will surely look for ways of getting to the most remote locations to take rare, most stunning pictures.
"When you live in an area with such picturesque landscapes and you are passionate about photography, you will surely look for ways of getting to the most remote locations to take rare, most stunning pictures"
Over the years of owning the Crosstrek, Ivan was gradually improving it, making it even more capable on the roads less traveled. Read the interview with the owner and find out what he did to make sure his Big Blue can get him to the wildest places and back without the hitch.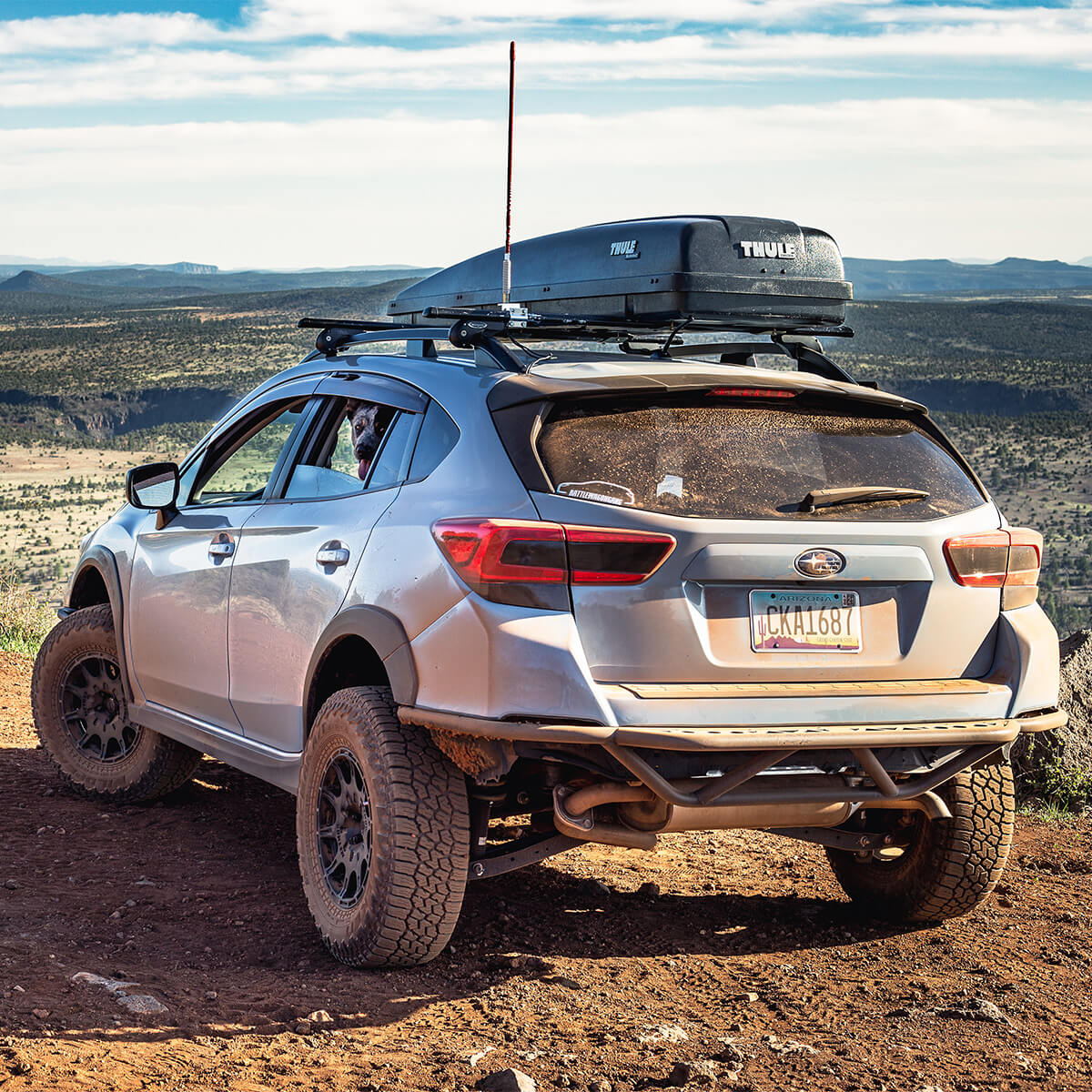 How did you become interested in off-roading?
– I've always been a camper since I was little going to Happy Jack, AZ with my family.
Why did you choose this particular model for your project?
– The style of the car definitely drew my attention and it looks really sleek. I also wanted to do something that I can play and have fun with.
What inspired you to choose this modification style?
– It was all a series of small steps. One thing would lead to another and I'd just keep adding on to the progress I'd make. It definitely isn't finished.
What challenges did you face while putting it together?
– This was my first time actually modifying a car so it was all new to me. Electrical challenges came about as well as new maintenance challenges but it was a fun learning experience.
What do you love about your vehicle?
– Being able to have all four wheels running is definitely fun on dirt roads.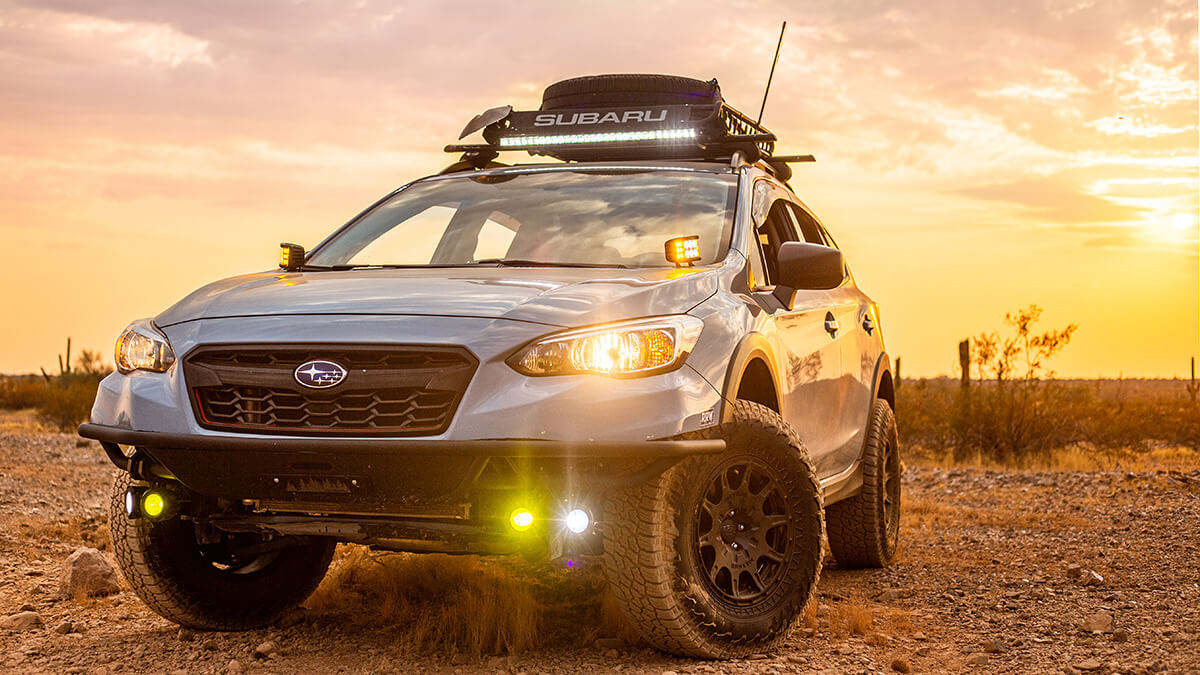 Is it your daily or a weekend ride?
– Daily
Do you take it off road? If so, where and how often?
– When I have a free weekend I take it off-roading. Whether it's a rocky OHV trail in Durango, CO, a dry dirt road in Prescott, or muddy wash in Flagstaff. I have taken it just about every part of Arizona. It's even taken me to Yosemite, Zion, Bryce, etc.
2018 Subaru Crosstrek Specs
Engine specs, modifications
– 2.0L boxer completely stock
Lift height and suspension modifications
– 2" Readylift installed
Wheel specs
– 235/75/15 Falken Wildpeak tires
– Method 502 off-road rims
Exterior mods
– Front and rear tubular off road bumpers from Relation Race Wheels
– Amber/White combo ditch lights
– 31" light bar
– pair of white corner pods attached to the front bumper
– a second pair of amber pods as for fog lights.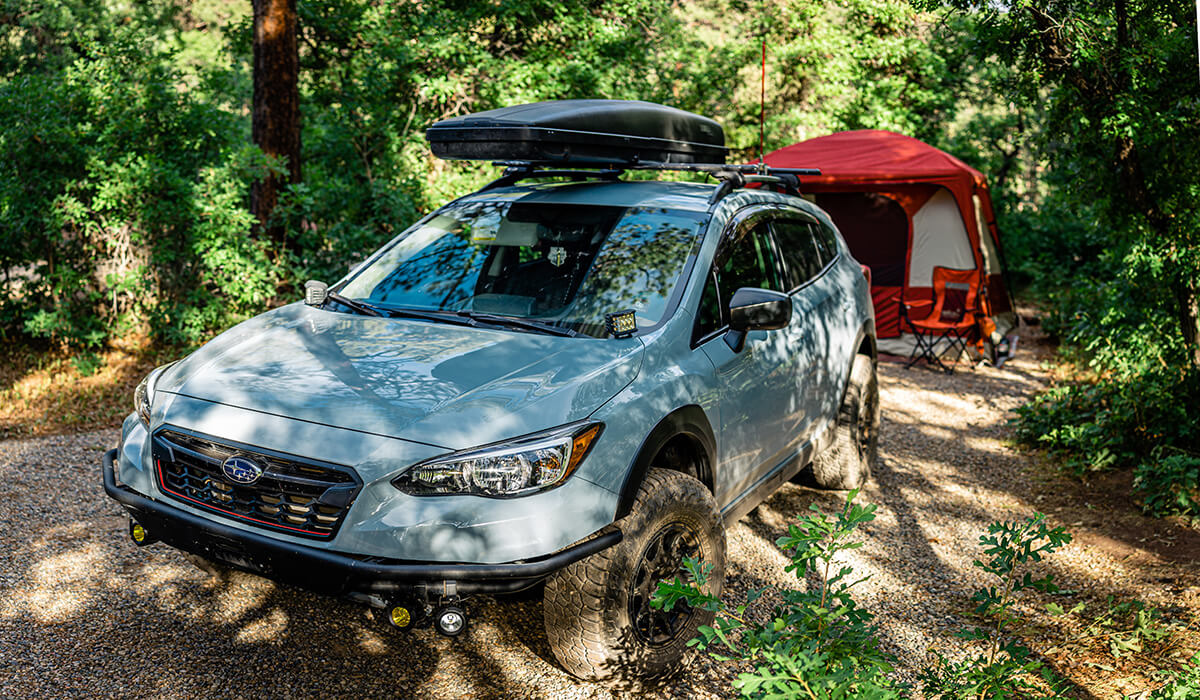 Interior mods
– Uniden CB radio
All other mods
– 3' Firestik antenna for CB radio on spring attached to cargo basket. I also had a 2' antenna for when I mount it vertically when swapping my roof basket with my Thule cargo box.
What are your future plans about this vehicle?
– Definitely a Prinsu rack, but I know I won't do a RTT as awesome as they are. I'd just rather have that space for other gear.
Anything else you would like to share about your vehicle or about the off-roading in general?
– Picking a good line is what saved me from either getting stuck or damage. I mainly go alone when driving out and about but I make sure I always have my handy shovel and some recovery gear.
Watch the progress and find out more about this Subaru Crosstrek project by visiting the Instagram profile of the owner: @ivans_own_canon!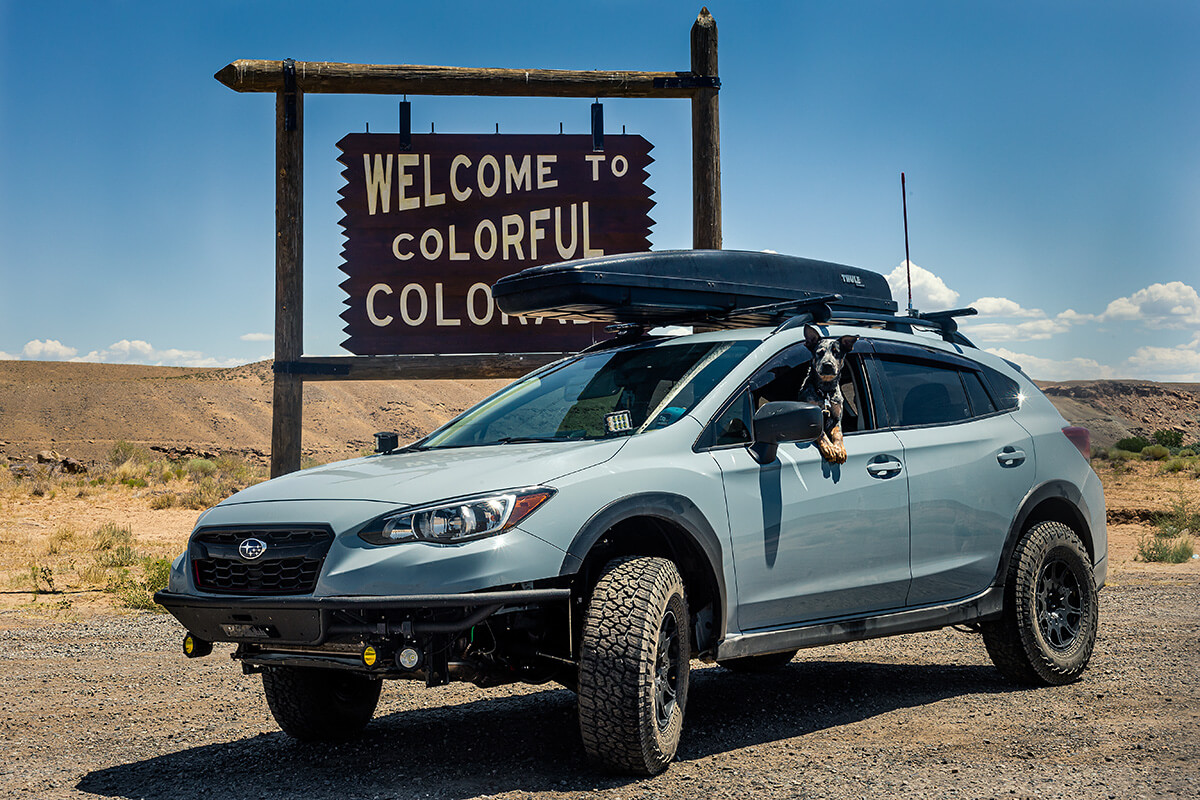 Related Parts & Mods
– Inspired by this Subaru Crosstrek build and looking to prepare your own crossover for off-road adventures? Some parts used on this vehicle were sourced from custom shops or custom made, but our team has put together a list of products and accessories available online that may help you to achieve similar results:
Lift Kit
Wheels
Roof rack
Roof Top Tent
Awning
LED Lights
*Before ordering any part or accessory, it is recommended that you verify its fitment with a qualified professional and/or seller. We are not responsible for fitment or other issues that may arise from using the products featured on our website.
Stay tuned for more project reviews on Offroadium.com – Follow us on social media, and share this write-up if you enjoyed reading it!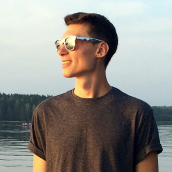 Matt Grabli
Matt brings over a decade of automotive expertise to his role as staff writer and editor at Offroadium.com. With an enduring passion for the off-road vehicles and adventures, he is devoted to creating interesting content that equips 4x4 enthusiasts with the knowledge to improve their rigs.