Subaru Outback Wilderness Mods for Off road & Overlanding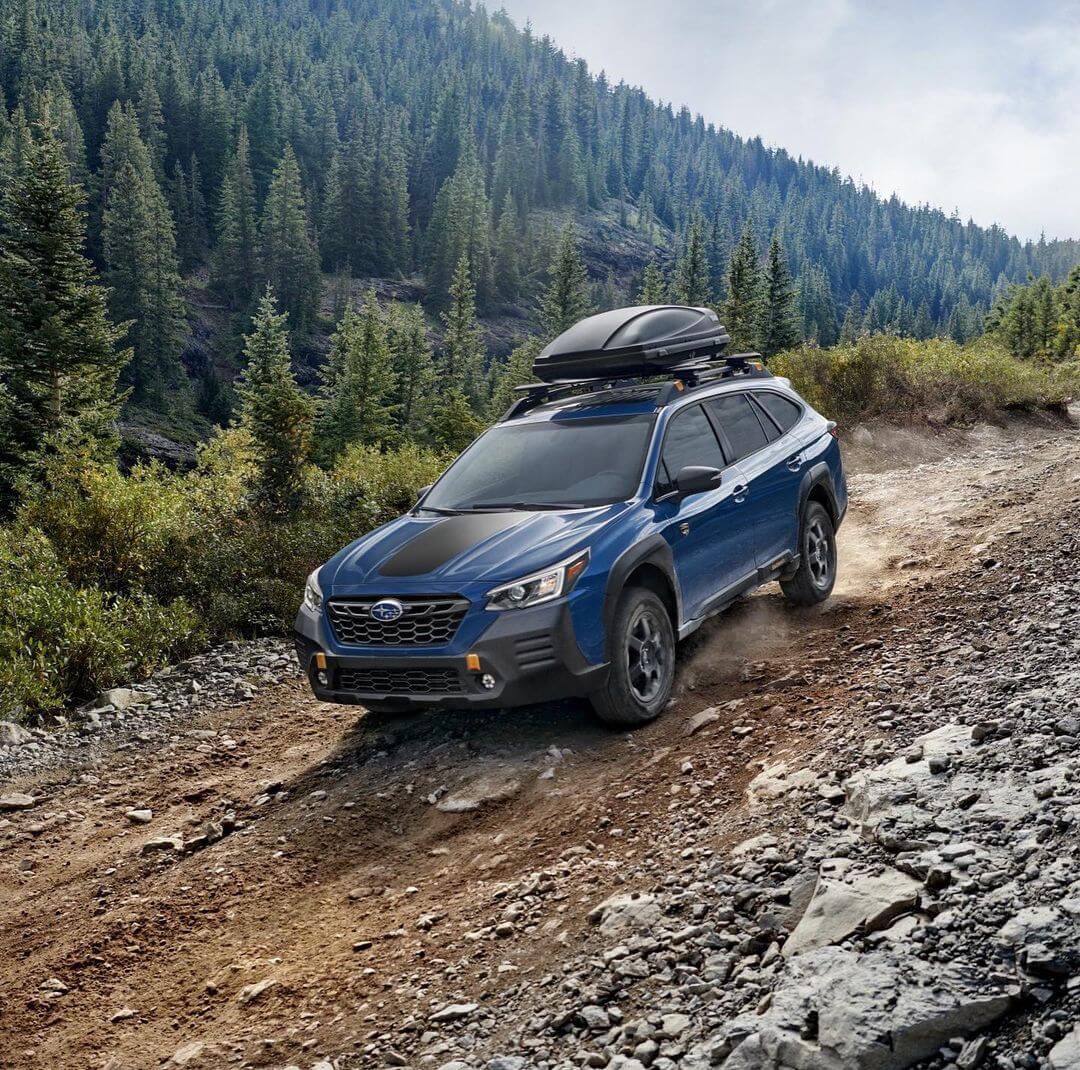 Subaru USA
The 2023 Subaru Outback Wilderness stands ready to take you on your next off-road adventure. With its increased ground clearance, all-terrain tires, and advanced X-MODE system, this rugged station wagon can tackle dirt roads and trails with ease right out of the box.
However, a few choice upgrades can transform it into an even more capable overland rig. In this post, we'll explore some of the best Subaru Outback Wilderness mods to help you get off the beaten path and pursue radical fun.
Quick summary:
Off road mods such as the ARB air compressor, traction boards and a recovery strap and overland gear like a roof rack, side awning and LED lights ate the most useful for any Subaru Outback Wilderness. Lifts and bigger tires are not as critical but recommended if you want to improve it's capabilities further. Read on for more details on each item!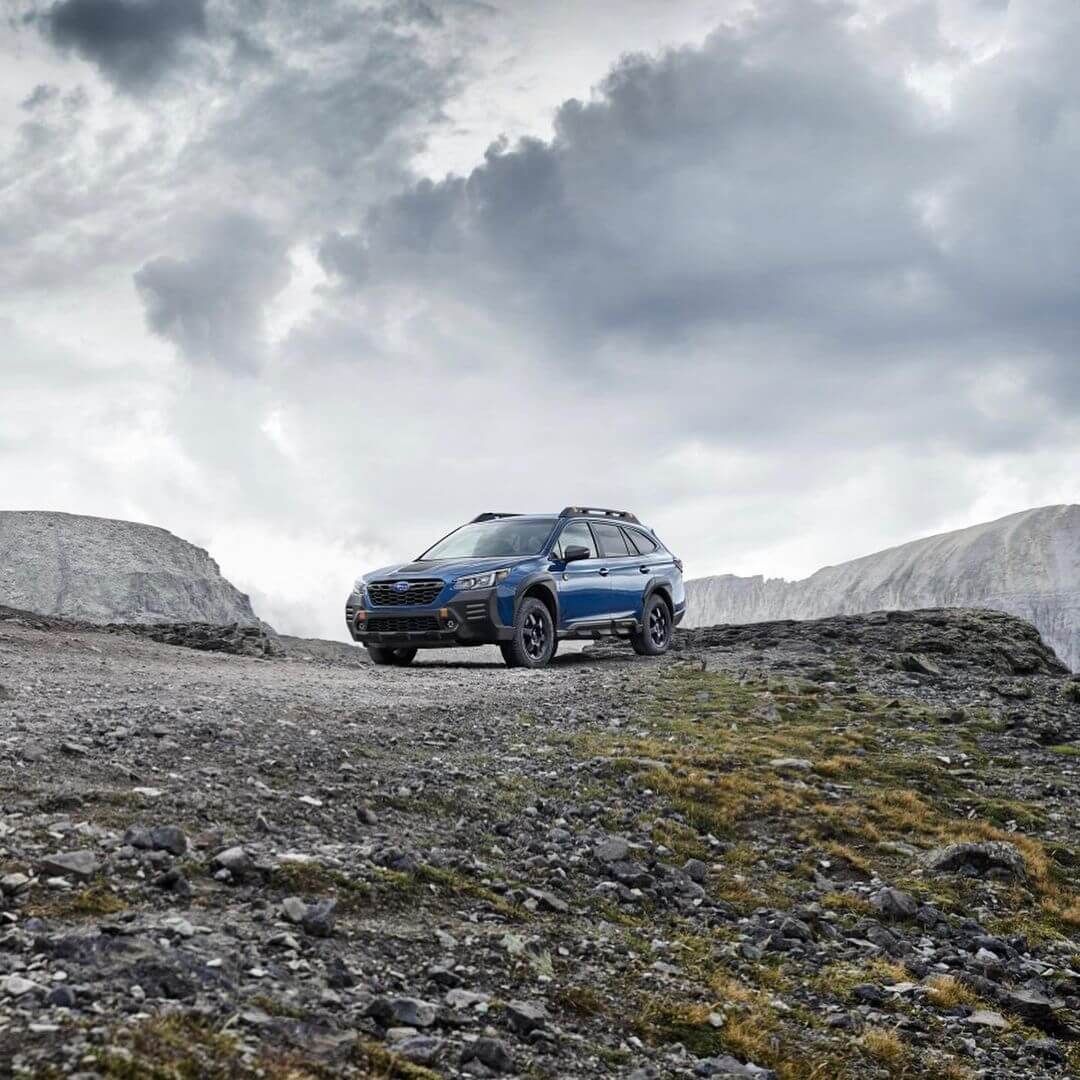 Off-road Dedicated Upgrades
ARB Air Compressor
A portable air compressor is vital for overlanders to adjust tire pressure when necessary. We recommend the ARB Portable Air Compressor designed specifically for this task.
This 12-volt powerhouse delivers up to 300 liters of flow per minute to quickly inflate or deflate tires with an automatic shutoff at your target pressures. An integrated pressure gauge and LED work light give you precision controls.
Maxtrax Traction Boards
When your advanced X-MODE and best driving techniques still can't get you unstuck, having traction boards along saves the day. MAXXTRAX MKII Safety Recovery Boards grip like tank treads to instantly provide forward momentum.
The interlocking and stackable design means you can combine up to four boards at once for maximum traction through the deepest ruts. Molded channels easily clear mud and dirt, while a carrying bag lets you stow them almost anywhere once the job is done. With the bright orange color, you can even use Maxxtrax as a visual marker on the trail.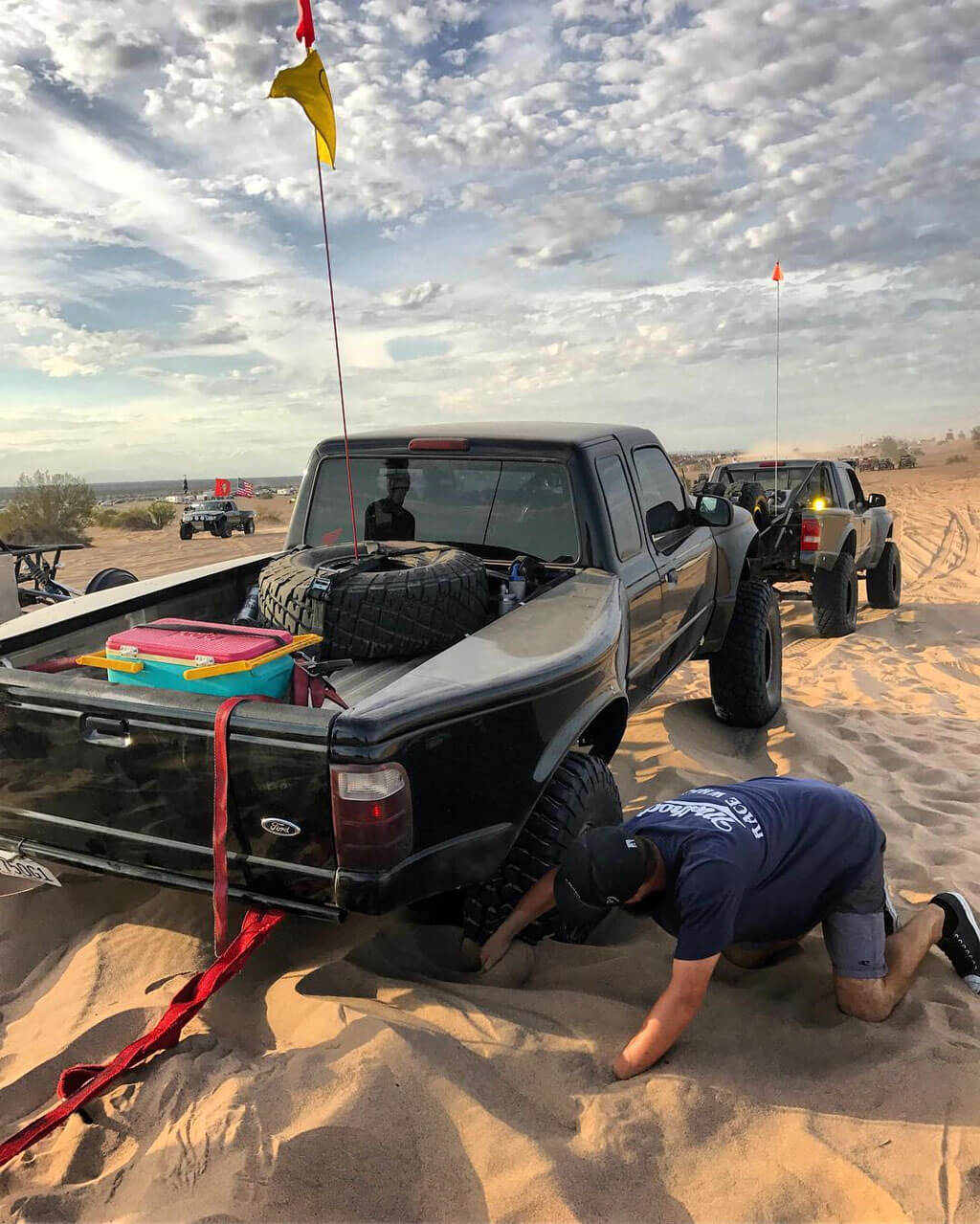 Recovery Strap
As a last line of defense, a recovery strap gives you an emergency exit should your Outback Wilderness become immobilized. We recommend having at least a 20-foot, 20,000 pound slip-resistant recovery strap on hand and RHINO USA Recovery Tow Strap is a perfect example.
This allows you to connect to a helper vehicle with a secure point for pulling or winching you out. The stretch capacity gently transfers force to avoid dangerous shock loads to chassis and suspension components.
Overland Mods
Load Bars – The Foundation for Roof Storage
The first upgrade for any potential overlander is a sturdy set of load bars. These roof racks form the base for mounting all kinds of storage solutions and accessories. For the Subaru Outback Wilderness, we recommend the Subaru OEM Aero Cross Bars or similar load bars by other manufacturers. Constructed from lightweight aluminum, these factory crossbars have an aerodynamic profile to minimize wind noise and drag while providing a 75 kg weight capacity.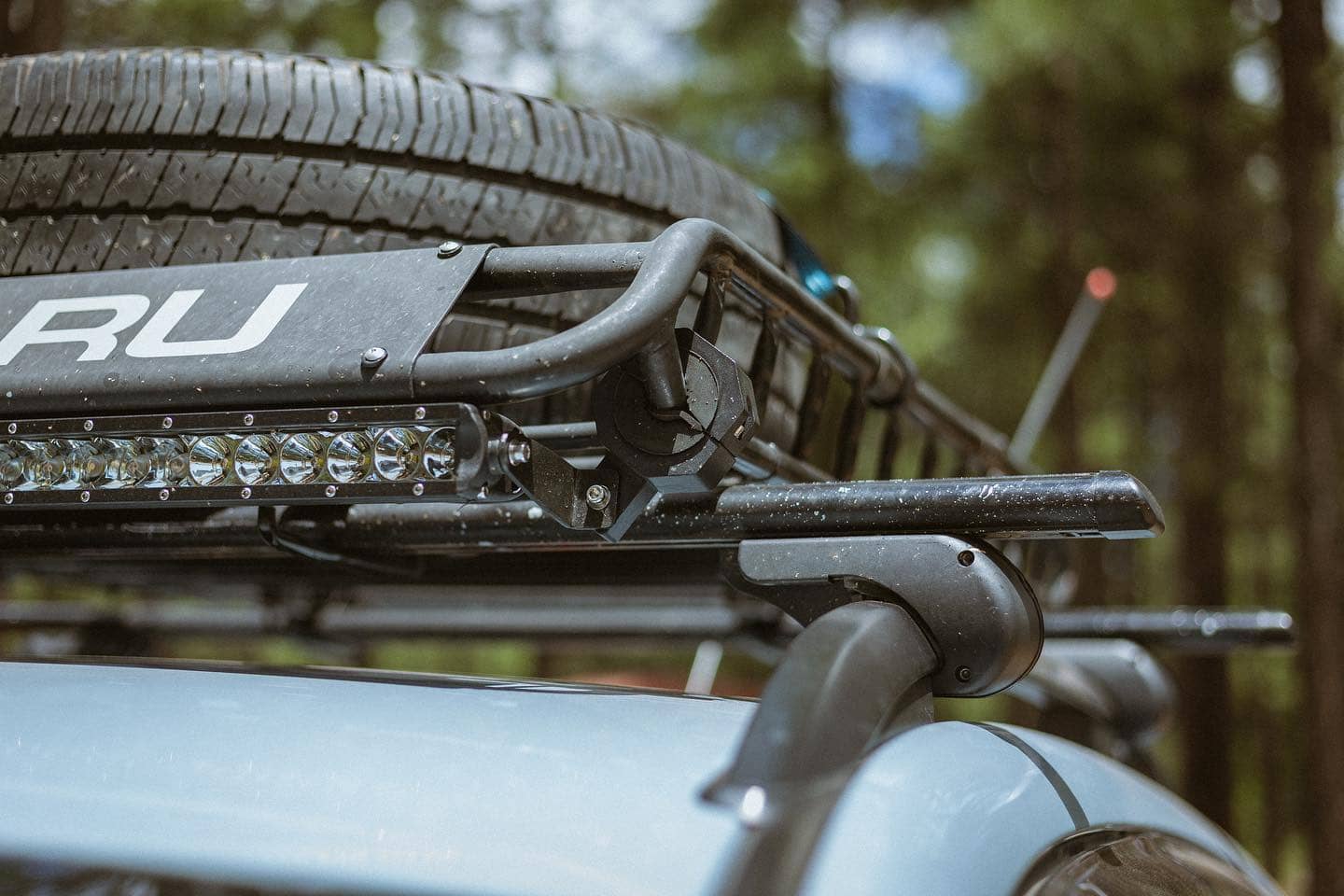 The aero bars feature integrated mounting points, allowing you to bolt on various attachments like cargo baskets, bike racks, rooftop tents, and more. A few key benefits include:
Integrated design for Wilderness models
Lockable for security
Allows for cargo basket, RTT, kayak, snowboard or ski attachments
Installing the crossbars takes minutes with a simple clamp system and no drilling required. With solid anchoring and travel-ready space overhead, you'll be set to equip your Wilderness for the long haul.
Cargo Basket
Once load bars are in place, a rooftop cargo basket opens up a world of possibilities for maximizing your Wilderness's gear-hauling talents. We recommend the heavy-duty Thule Canyon XT Cargo Basket for its sturdy steel construction and generous storage space.
This rugged rack adds the equivalent of a second trunk, allowing you to free up cabin room by storing dirty gear or camping equipment safely overhead.
With the Thule cargo basket giving you extra load capacity, you can mount other accessories on it, such as the awning, roof top tent, pressurized shower, traction boards and more!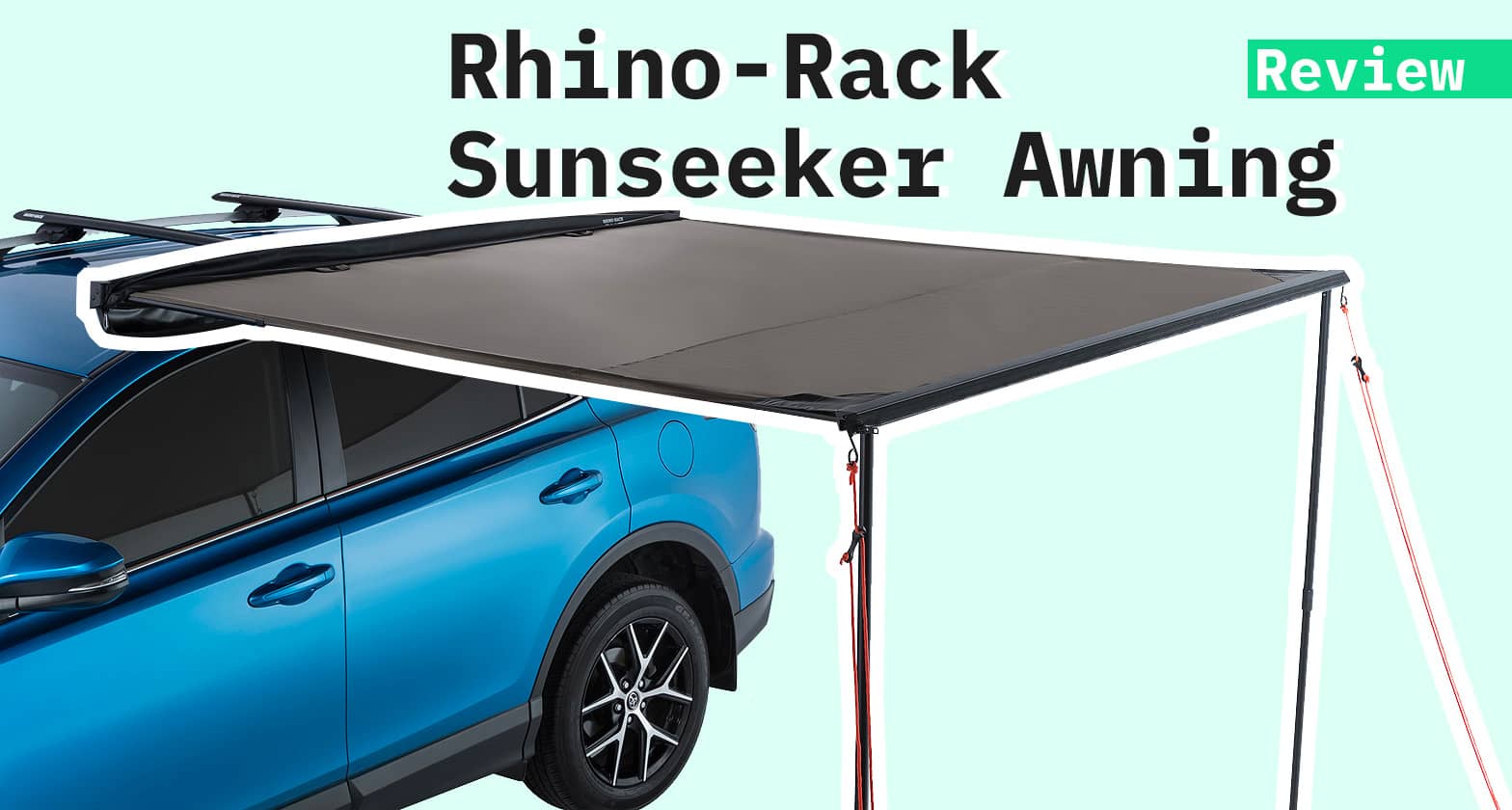 Awning
An awning is an excellent accessory for providing shade and shelter during long days on the trail. We recommend the Rhino-Rack Sunseeker Awning – 6.6ft 2.0m available in various sizes which fits various crossovers. This retractable awning extends up to 8.5 feet to create a spacious covered area for relaxing outdoors. The polycotton material offers UPF 50+ sun protection while the mesh strip allows breeze to flow through. Built-in LED lighting lets you enjoy ambient illumination after sunset, while the adjustable legs adapt to uneven ground. With quick setup and quality construction, an ARB awning adds an extra dose of comfort to any overlanding campsite.
Portable Shower
After long days navigating dusty trails, a portable pressurized shower allows you to rinse off right at camp without wasting water. We suggest the WaterPORT Weekender Portable Water Tank with Camping Shower. This rugged 11-liter tank delivers 7 minutes of steady water pressure for a rejuvenating open-air wash. The adjustable nozzle gives you options between high flow or misting spray. It also doubles as a utility hose for washing gear, pets, or anything else. For the ultimate convenience, fill the reservoir from a fresh water source at the beginning of your trip. Then simply leave it in the cargo basket to heat up in the sun so you can enjoy soothing hot showers in remote locations.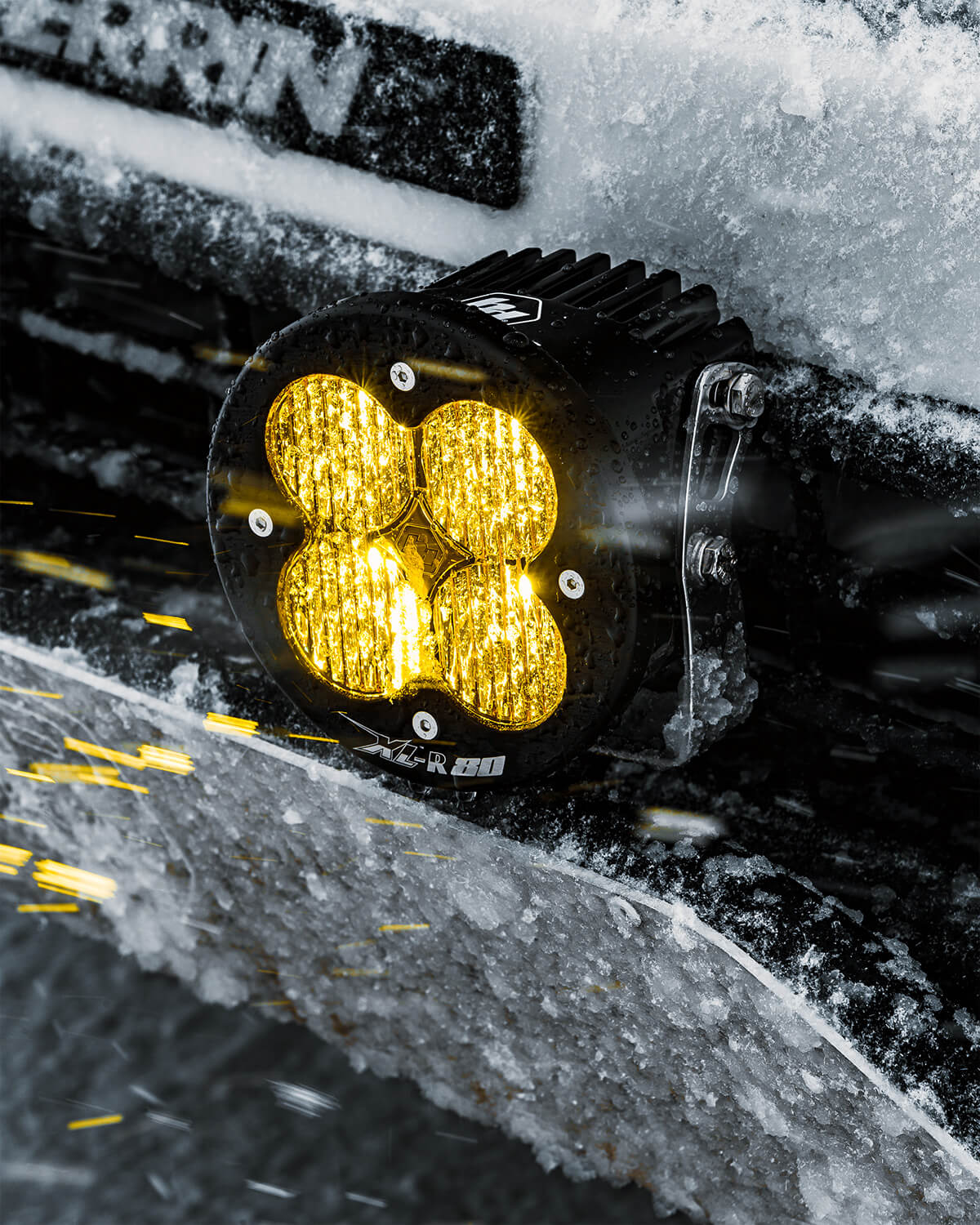 Off-road Lights
To improve visibility on the road and around camp after dark, adding LED light bars or pods to the roof basket is a handy upgrade. That way you have plenty of illumination for loading gear on the racks or navigating to your destination. For the interior cargo area, swapping out the stock incandescent bulbs for long-lasting, brighter LED dome lights makes a big difference as well. With maximum visibility inside and out, along with ample gear capacity on the racks, the Outback Wilderness truly achieves its full potential as a self-reliant overland machine.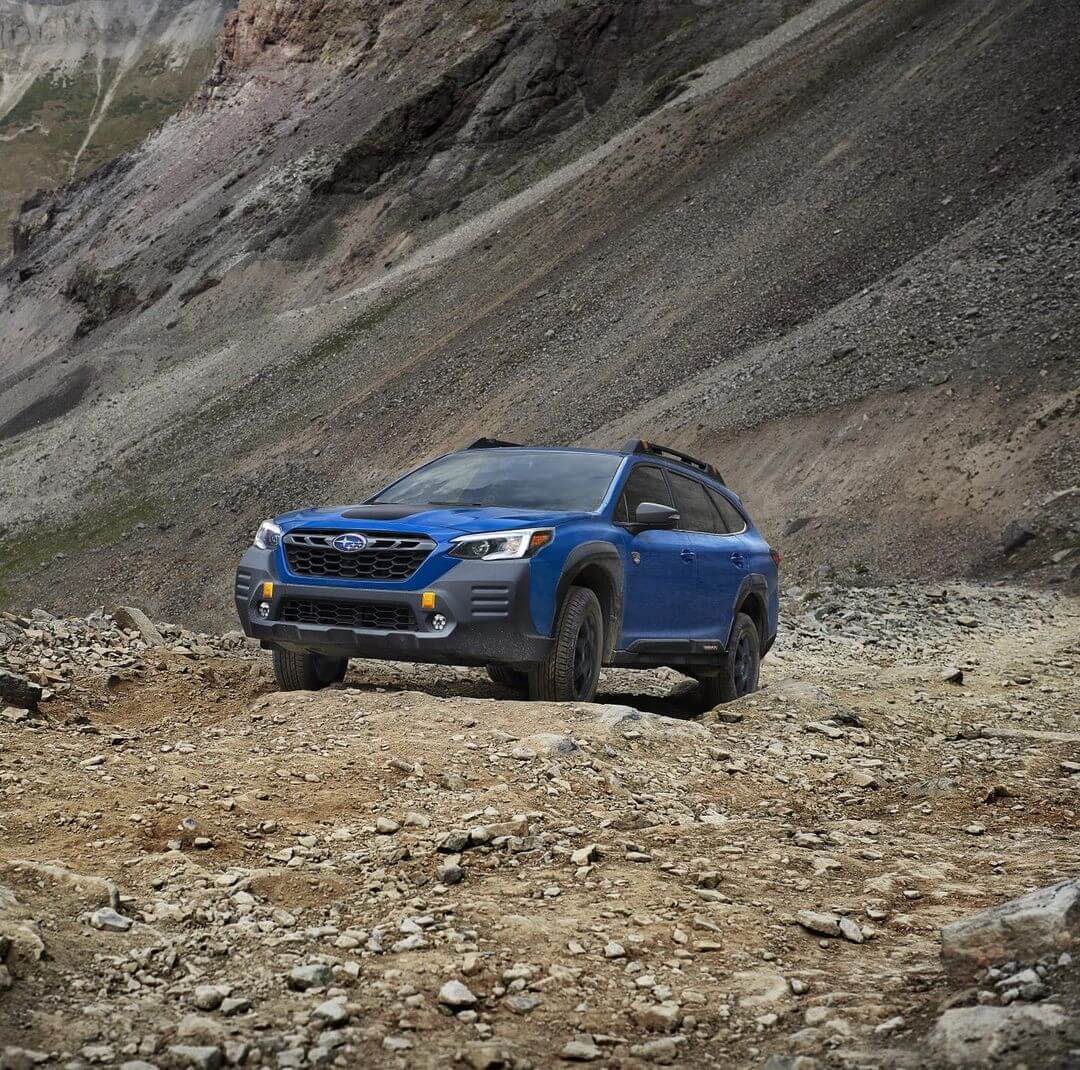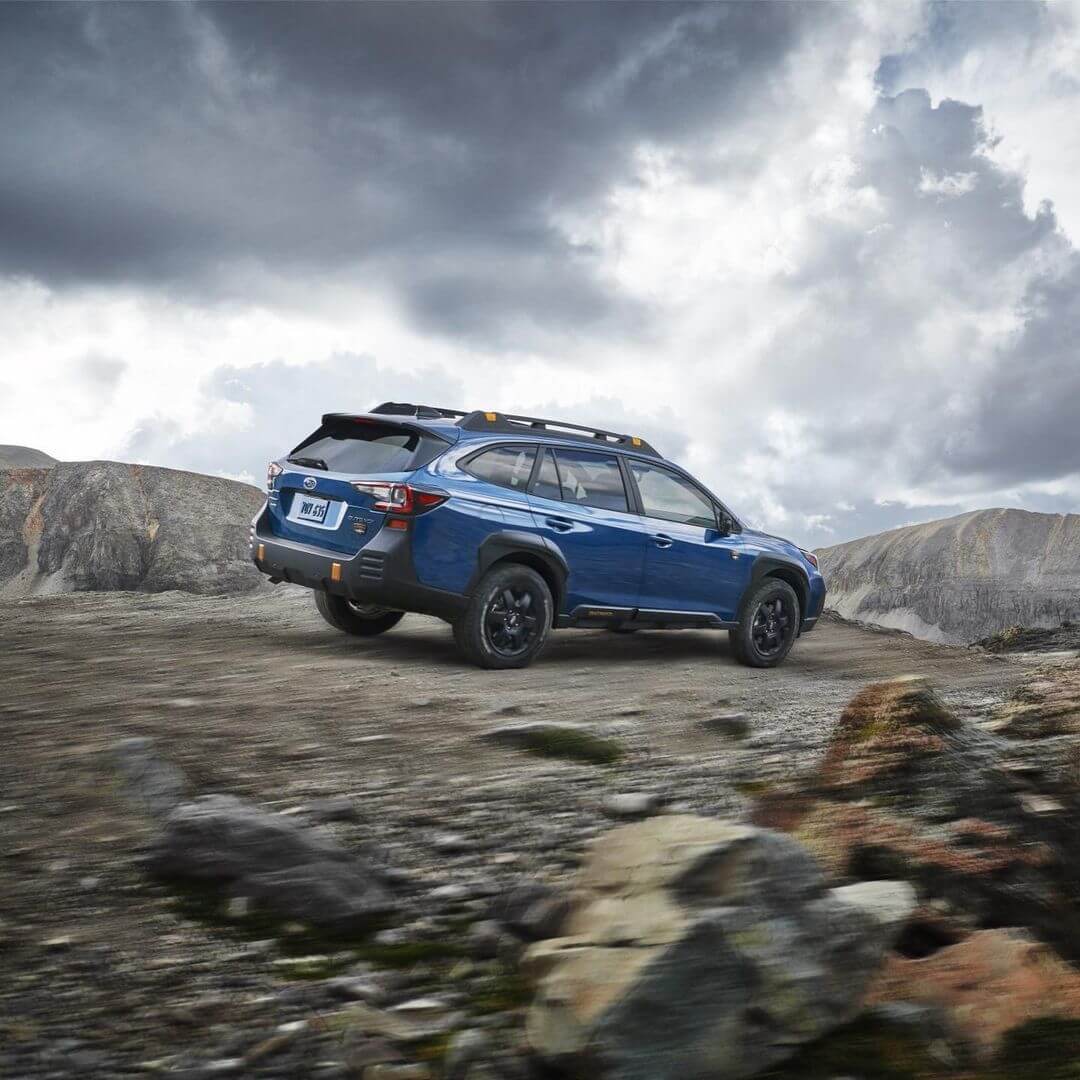 Difference with a Stock Outback
9.5 Inches of Ground Clearance (+1″ lift compared to the stock Outback with 8,5″ ground clearance)
Front Skid Plate
Improved Approach & Departure Angles
Enhanced X-MODE
17-inch matte-black alloy off-road wheels
Yokohama GEOLANDAR All-terrain Tires
Full-size Spare
Anti-Glare Hood Design
LED Fog Lights, and Front and Rear Tow Points
Redesigned Roof Rails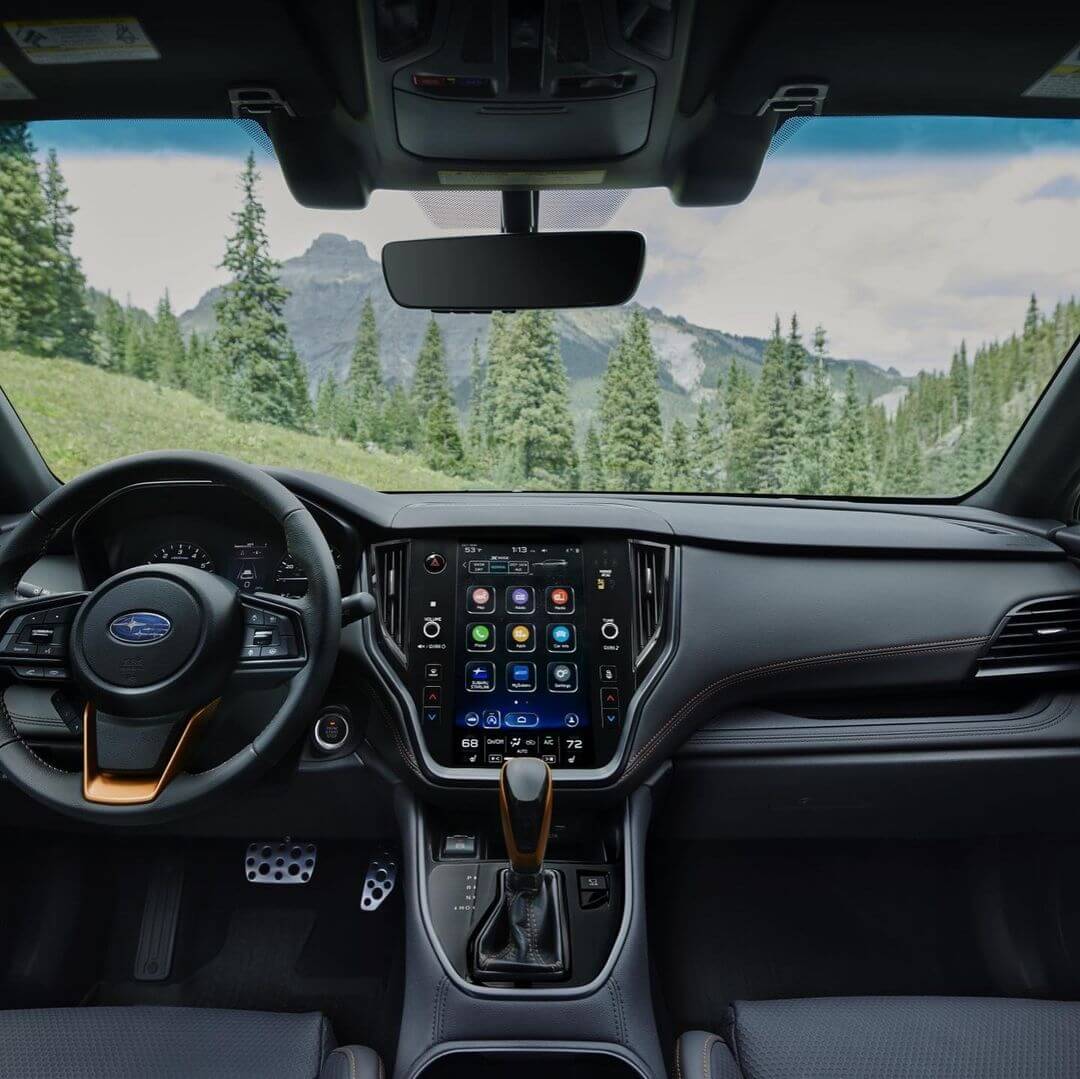 Conclusion
I upgraded my Subaru Forester's tires to all-terrain (A/T) tires, but you don't need to since the Outback Wilderness model already comes with capable Yokohama Geolandar A/T tires. This article recommends several other upgrades that I have installed on my Forester.
I use them frequently and they make my Subaru very capable off-road, although it's important to recognize the vehicle's limitations and avoid dangerous situations. Even though it's capable, it's not a Jeep Wrangler with locking differentials. One additional upgrade I recommend is adding simple LED lights to the roof if you drive in the dark. Upgrading the cargo area lighting can also be helpful for seeing your gear and equipment when it's loaded. Ultimately, while my Subaru handles moderate trails well with these upgrades, responsible driving and understanding your vehicle's capabilities are still essential for safety.
With a few choice upgrades, the capable Subaru Outback Wilderness becomes an even more formidable overland vehicle ready to carry you deep off the grid. Whether bolting on cargo carrying accessories, improving field maintenance, or lighting up pathways along the way, these must-have mods maximize both space and self-reliance.
Images by Subaru USA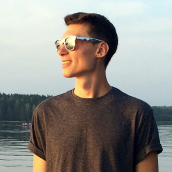 Matt Grabli
Matt brings over a decade of automotive expertise to his role as staff writer and editor at Offroadium.com. With an enduring passion for the off-road vehicles and adventures, he is devoted to creating interesting content that equips 4x4 enthusiasts with the knowledge to improve their rigs.