Best Subaru Forester for Off Road & Capability on Sand, Snow & Dirt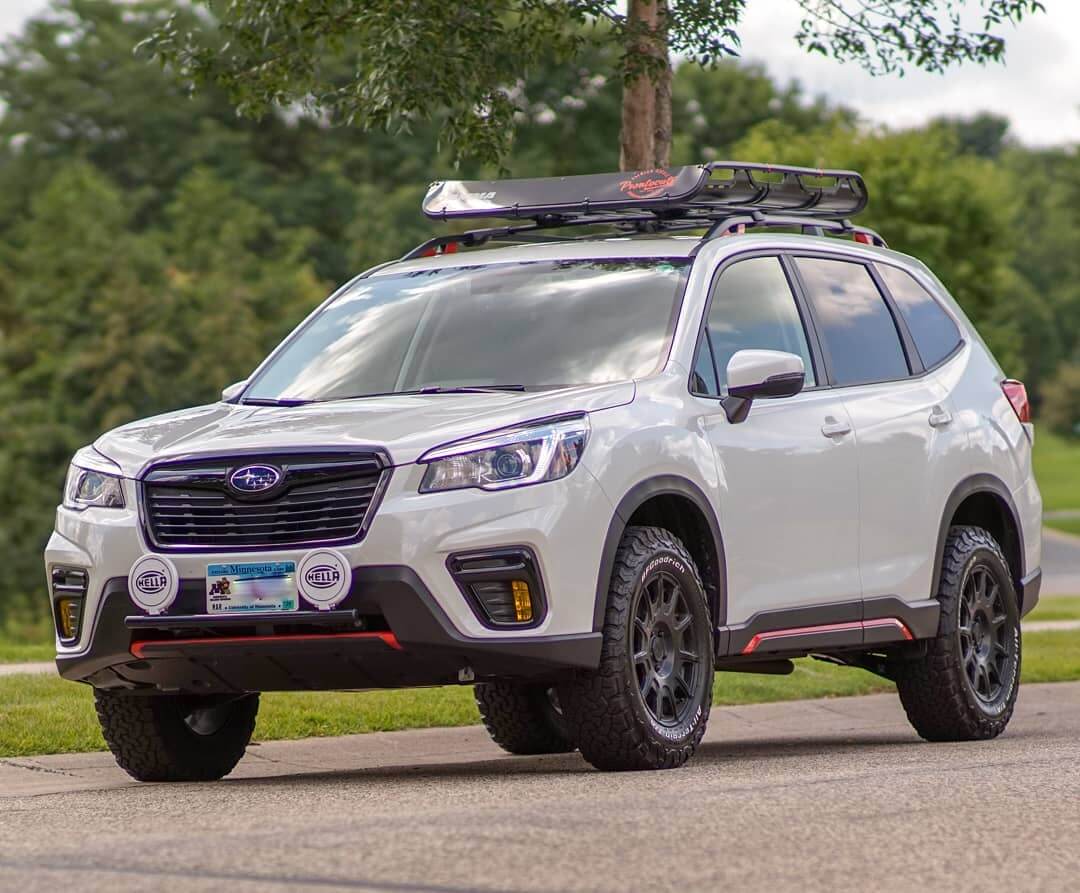 Subaru is a brand that has been built around the idea of all-wheel-drive and versatility. While their sedans and coupes are great for everyday driving, Subaru also offers a number of crossovers that are perfect for those who want to take their vehicle off the beaten path, and one of the most popular choices is a Subaru Forester.
With so many different models available in the segment of compact crossovers, it can be difficult to understand which one is right for you. In this article, we will take a look at the Subaru Forester to determine the pros that make it good for off-roading, and find out if its cons could turn you out.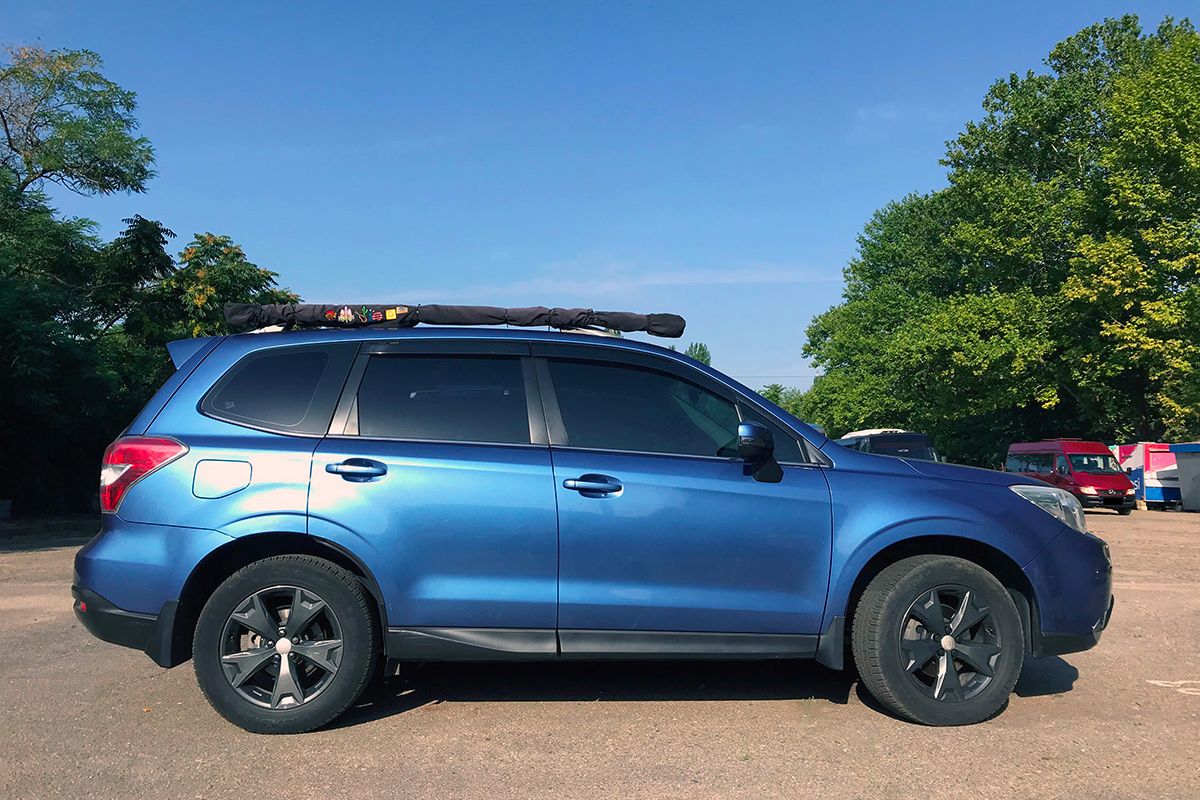 First of all, I want to confess that the following article is written by a current Subaru Forester owner, but I promise to do my best to keep it unbiased and fair in describing my real-life off-road experience with the car.
Owning a 2014 Forester SJ (2013-2018) for a little less than a year allowed me to take it on numerous camping and offroad trips to test the limits of the car on the sand, snow, and mud, so I do have something to share with you, but first, let's get acquainted with its specs and sales brochure (You can find sales brochures for pretty much all older Forester models here).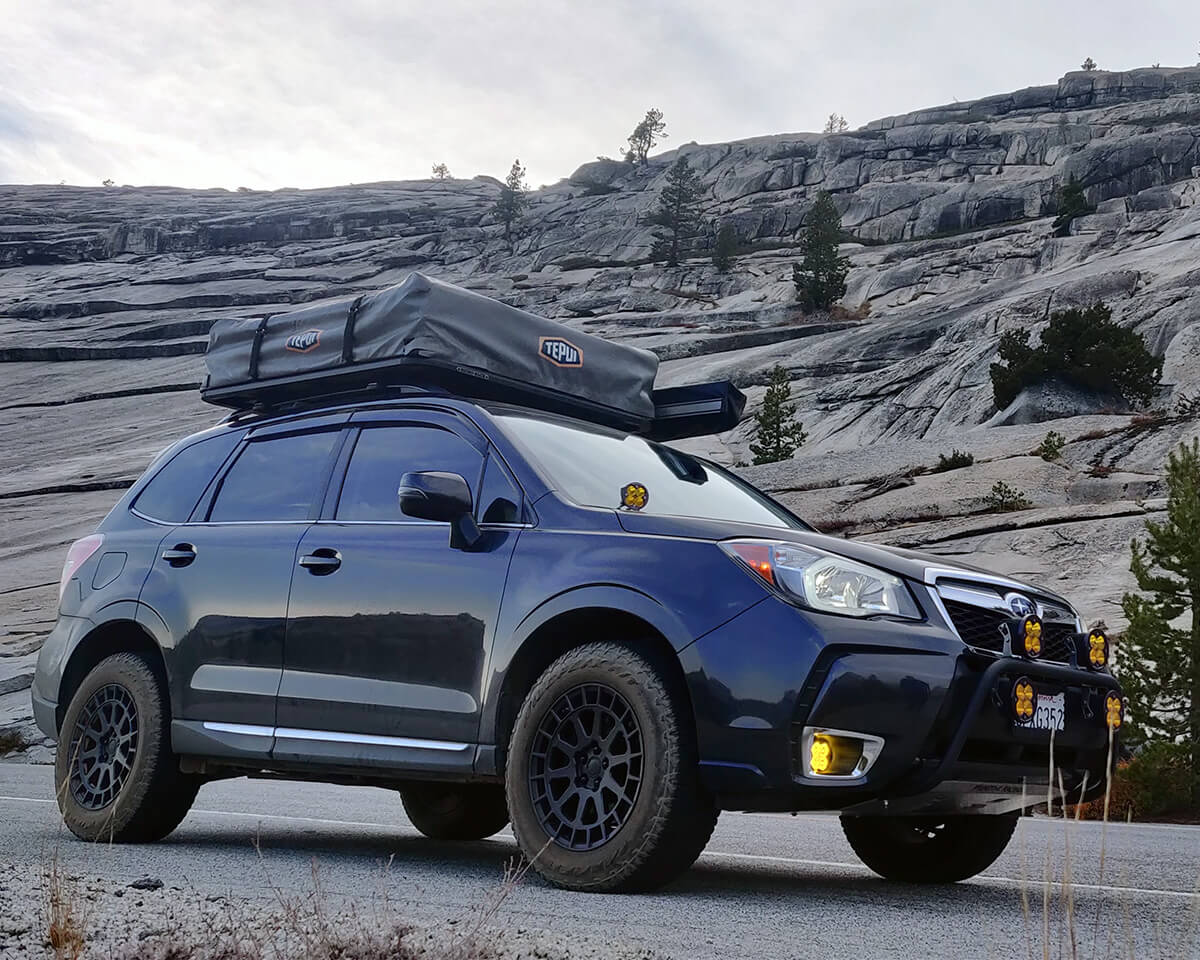 Off road Capabilities & Features
Below you will find the list of the off-road features and tech information provided by Subaru in their marketing materials and my observations on how they enhance driving in a certain environment.
VDC (Vehicle Dynamics Control)
– The VDC is an electronic stability system that works in conjunction with the AWD to ensure optimal handling and control when it comes to cornering, accelerating or braking. It monitors the vehicle's speed and body movements through sensors and adjusts accordingly to keep you stable and safe on the road.
"If a VDC system detects wheel spin or a disparity between wheel speed, it'll step in and correct so that you can regain traction and go in the direction you want to" – Wilkins Subaru
While it's designed to improve the stability of the car, it may actually reduce the wheel rotation and a so much-needed momentum when off-road. That's why some guides online recommend disabling the VDC on sand and dirt. Plus, with this magic button off it becomes much easier to throw a Forester sideways and have some good old-fashion fun behind the wheel.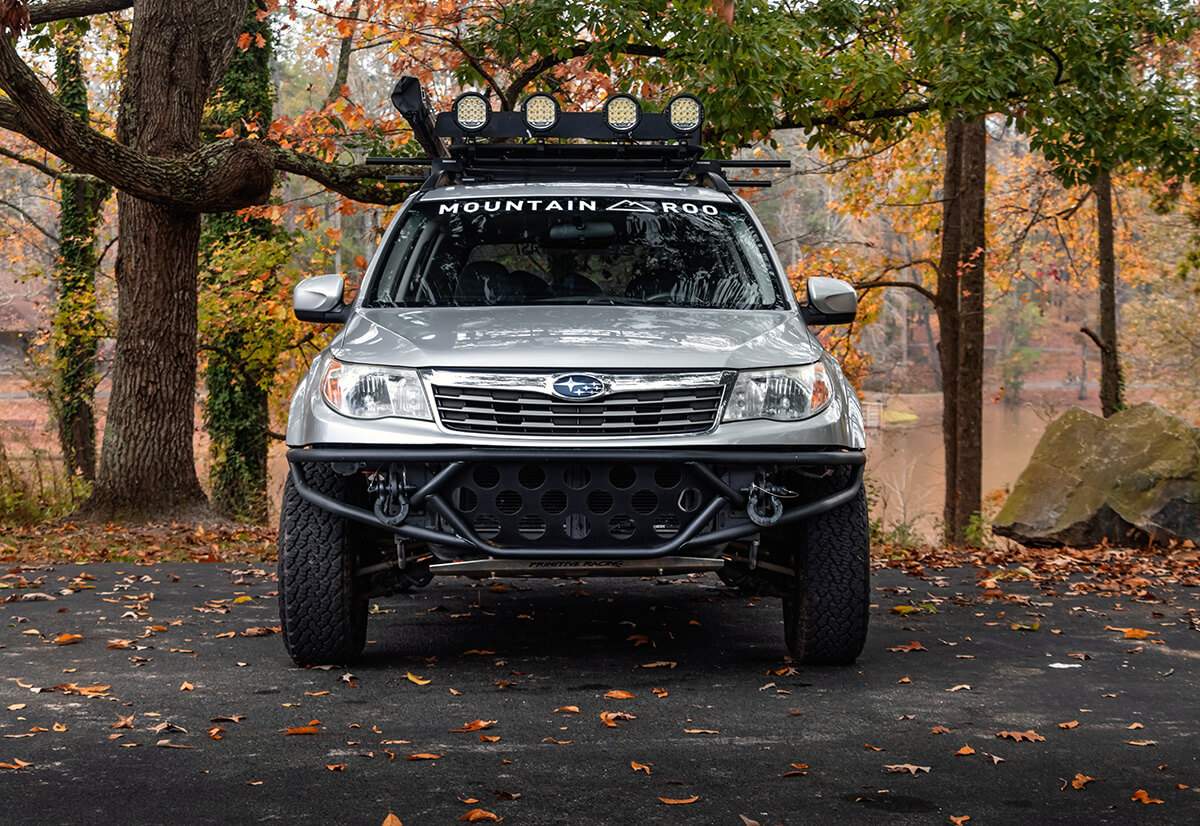 Hill Descent Control
– This feature allows you to descend steep inclines without having to press your foot on the brake pedal. It automatically maintains a steady speed down hills so you don't have to worry about losing traction and shifting.
I find this feature extremely useful during driving on steep mountain passes and sand dunes. Instead of going down in an uncontrolled slide it carefully drives the Foz down without changing direction.
Symmetric all-wheel Drive
– The Symmetrical All-Wheel Drive system is the cornerstone of Subaru's success when it comes to off-roading. This provides uniform power distribution between all four wheels, which helps maintain a steady grip on uneven terrain and slippery surfaces. Starting with the SJ model (2013 & UP), it also has an X-Mode which combines all of the above features that further optimize traction control and torque distribution, allowing you to confidently navigate even the most difficult terrains.
You can't really say how exactly the X-Mode works when sitting behind the wheel, but it makes the car go forward no matter what surface are you on. Many times it helped me to tackle the trails I thought were only possible for big 4x4s with a low range and lockers.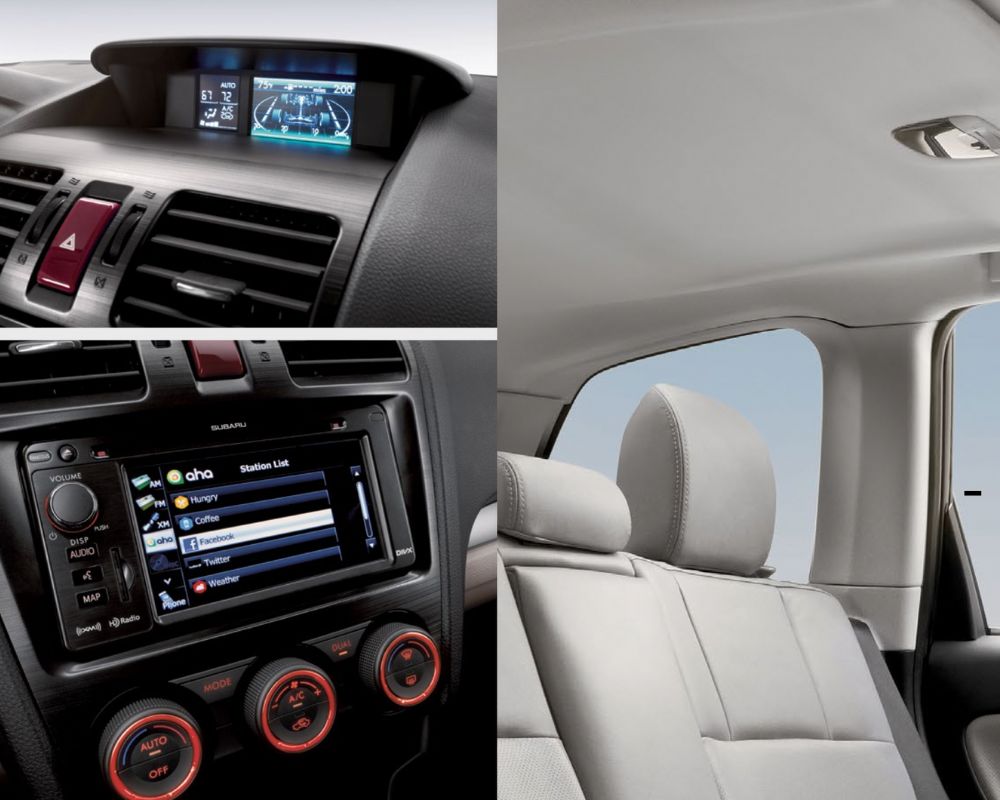 LCD display with Off road Insights
There's a special mode in the LCD display on higher trim models, which provides very useful information to the driver while off-roading. It displays the position of the front wheels and indicates which wheel(s) is losing traction in real-time. This feature helps the driver to overcome complex obstacles like rocks or mud pits by indicating the direction of a turn.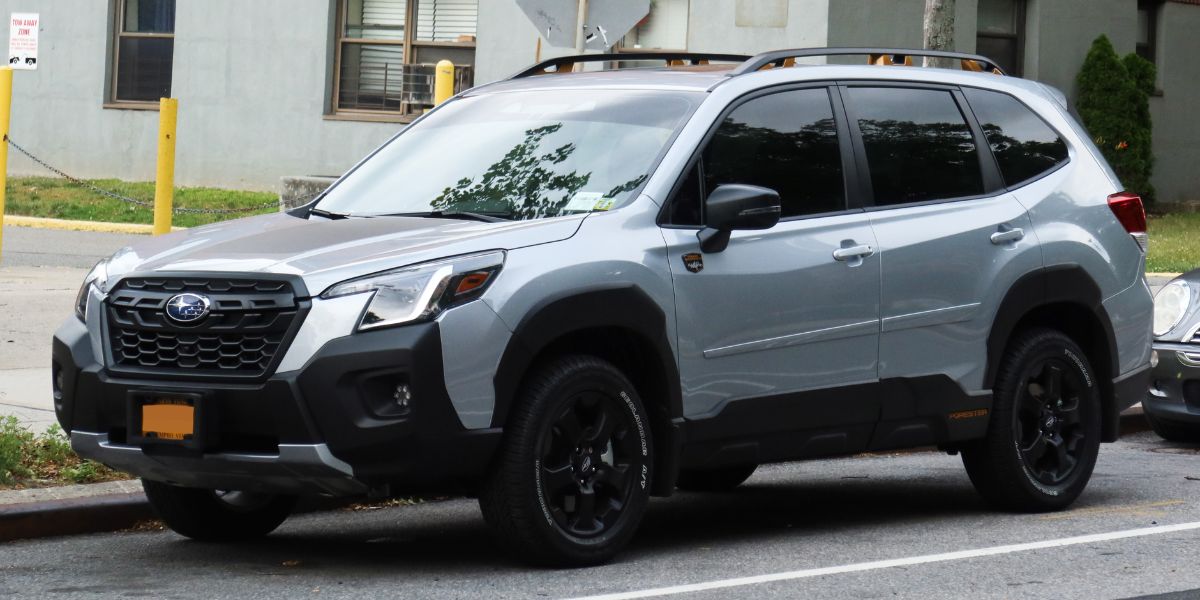 Which Forester is best for Offroading?
The 2022 Wilderness edition (SK) is the best for off road because of it's got many features that are designed specifically for off-roading. For example, it has a higher ground clearance than the other Forester models, as well as underbody skid plates to protect the engine and transmission. It also comes with an advanced dual-function X-Mode, which optimizes the operation of the engine, transmission, braking and electronically controlled LSD to give you better traction on any terrain. Plus, the Wilderness edition has a stylish look that will set it apart from all the other SUVs on the trail.
But in fact any modern Forester equipped with the X-mode will show good results on off road terrain.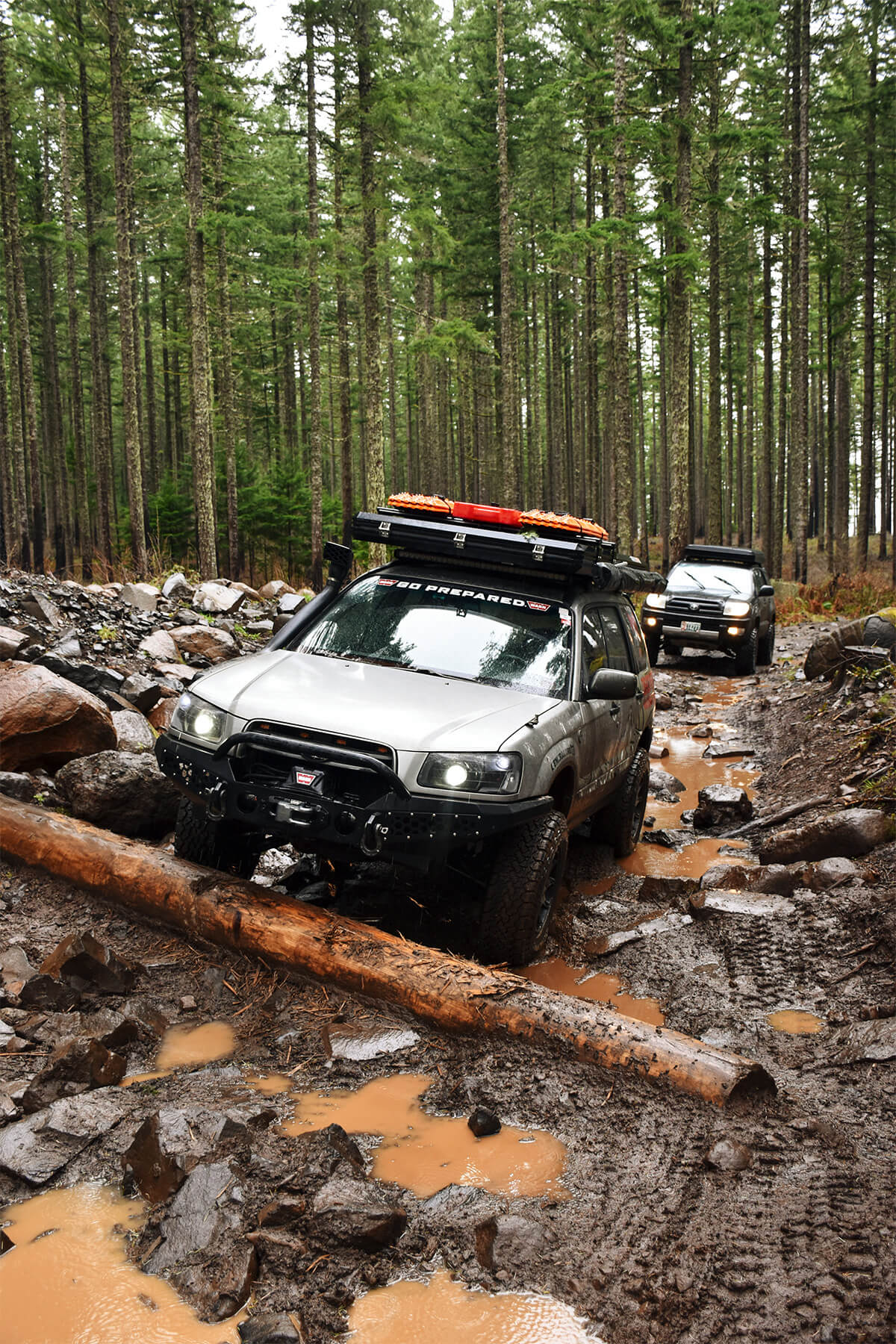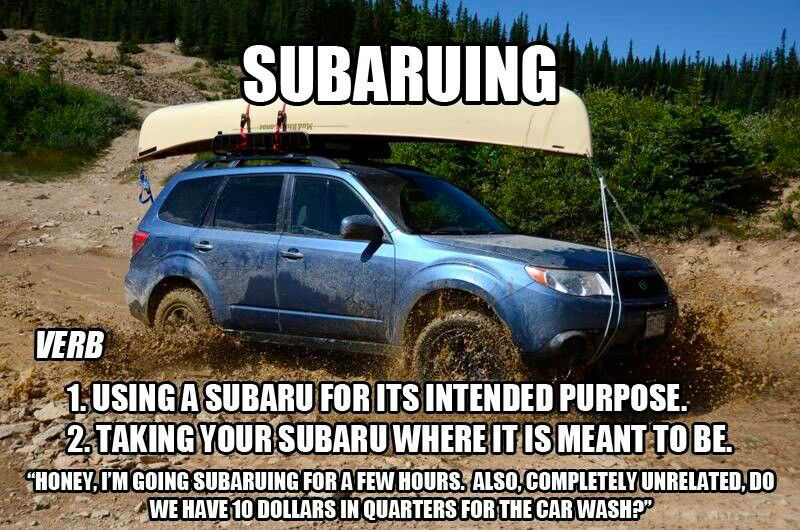 Now, how does it behave on challenging terrain?
The Subaru Forester is one of the best unibody AWD crossovers for off road and its off-road capability on sand, snow & dirt has made it a popular choice for many drivers. The Forester offers 8.7 inches of ground clearance in the stock form and X-MODE with Hill Descent Control, which allows the crossover to tackle slippery conditions with ease.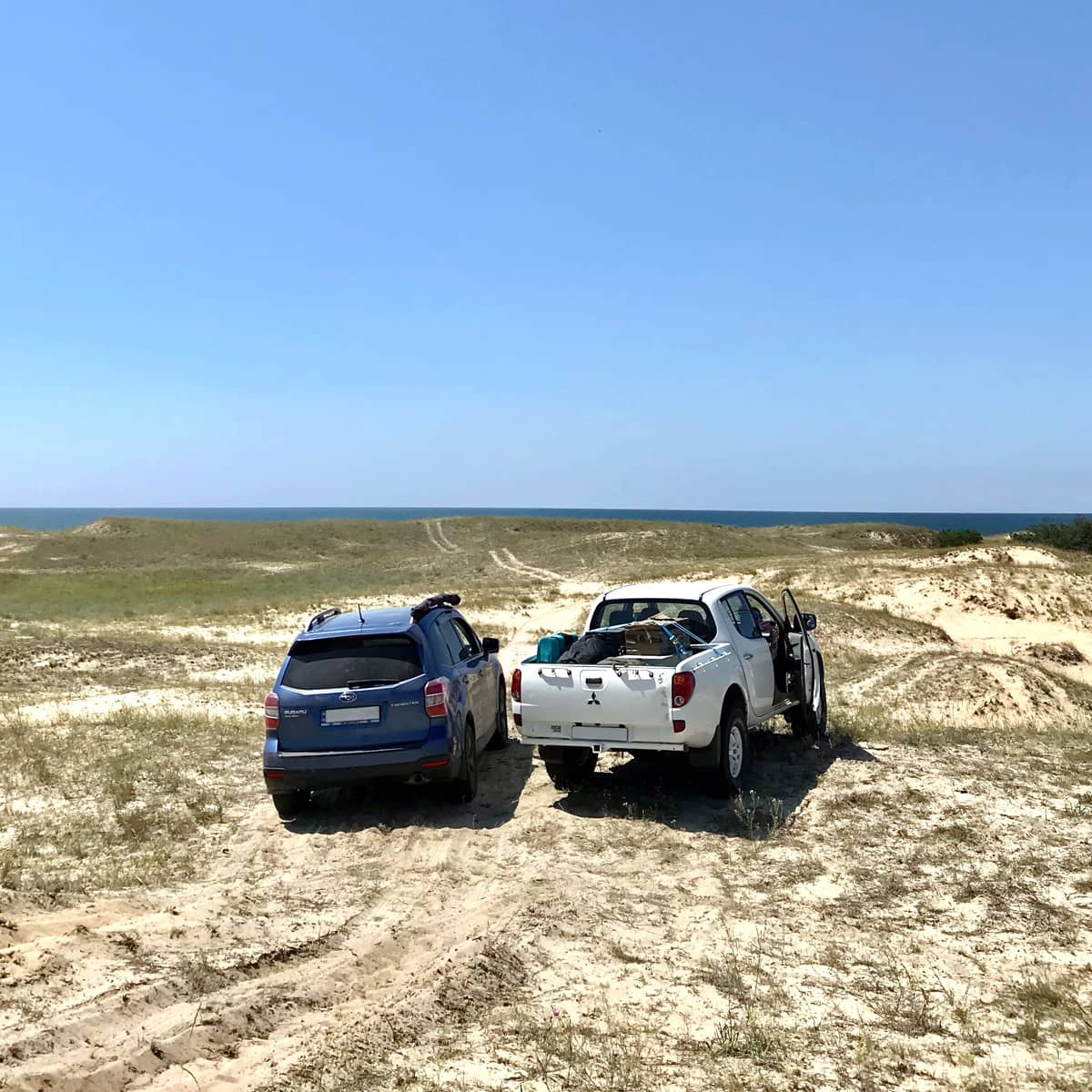 Sand
Yes, it drives quite nicely on the sand with the VDC off even on basic all-season road tires. In general driving on the sand requires a bit of practice, but the Forester handles it like a champ thanks to the symmetric-all-wheel-drive. When sand becomes too deep and soft, airing down makes a world of a difference by improving the traction.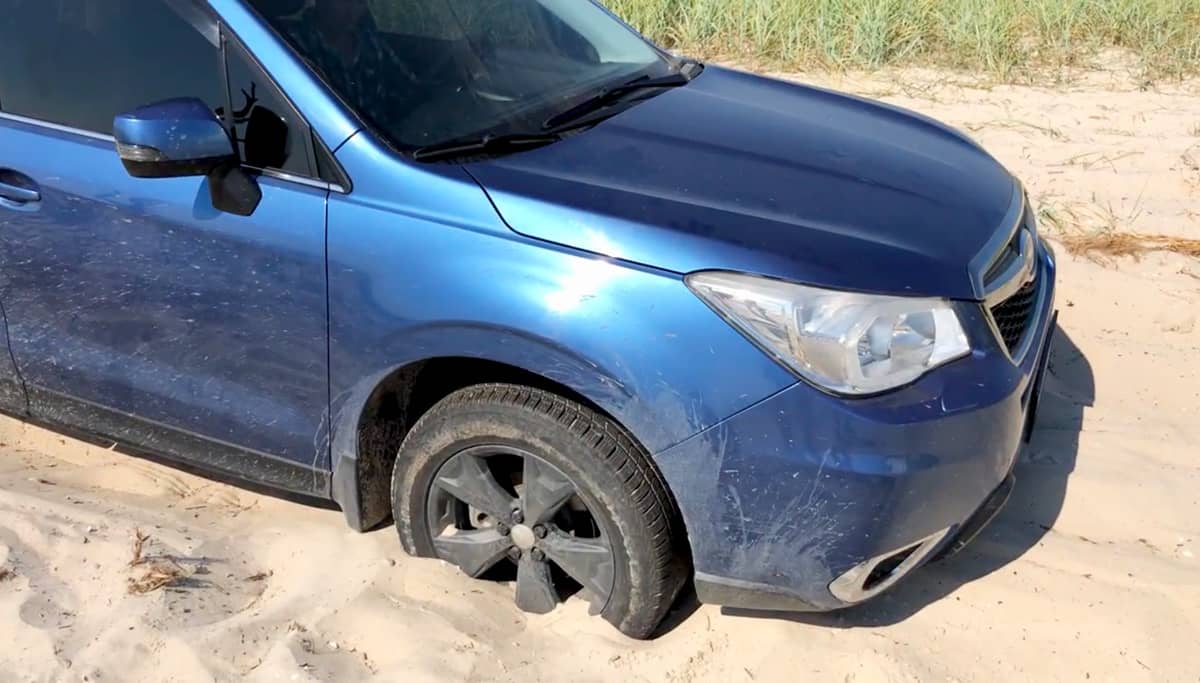 My concern was CVT and rear differential overheating, but I haven't noticed any warning lights or changes in performance even after a 2-3 hour drive through the beach ( I didn't miss an opportunity to throw it sideways where possible but didn't go too crazy).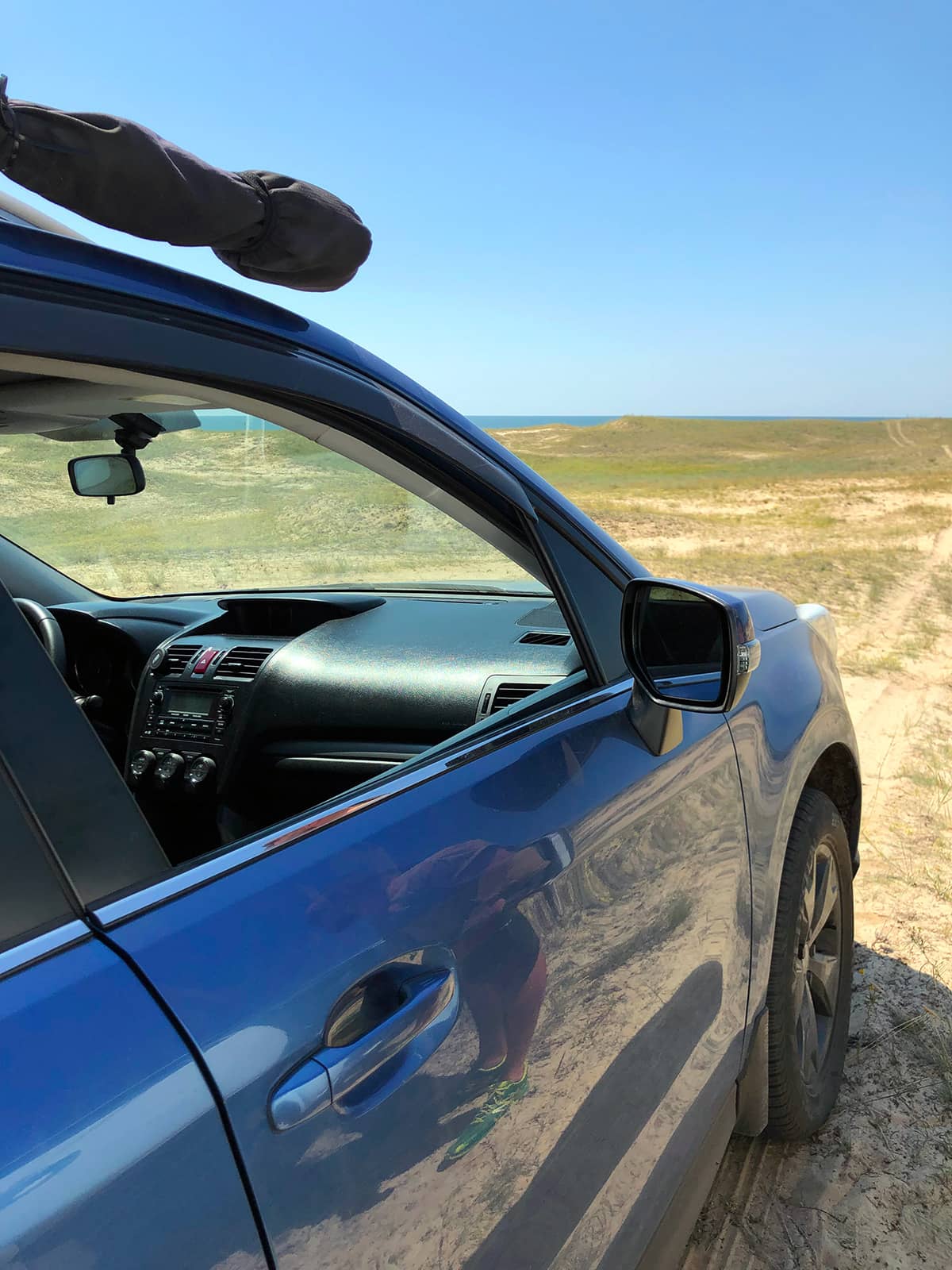 Dirt
A Forester with its AWD and numerous electronic assistants does wonders in the mud, the key here is maintaining the momentum. Good All-terrain or even Mud tires will keep you going just as easily as on the sand, just make sure to activate the X-Mode. I wouldn't recommend fording deep mud pits though, because it may just sit on the belly due to the limited ground clearance. And let's be honest, it doesn't have lockers or a low range, so don't expect it to cope with 4×4 trucks when things get serious.
"You'll need to be driving at speeds below 25 mph to engage X-Mode®, but once it's engaged, the Subaru X-Mode® top speed will be 18 mph – Subaru X-Mode® will disengage if you drive faster than this speed." – Wilkins Subaru
Rocks
While a Forester can overcome some obstacles that would stop a road car and the majority of crossovers, taking it to a difficult 4×4 trail may be a pretty bad idea. First of all, its ground clearance isn't too big, unlike the front and rear overhangs that limit the approach and departure angles. Secondly, its undercarriage and suspension components just aren't designed to take the abuse of the rocks…but it actually applies to all crossovers and unibody SUVs.
In general I felt like it can climb and overcome obstacles, but it felt more vulnerable compared to the body-on-frame rigs I've driven before. Some aftermarket manufacturers offer various guards, skid plates and protectors to address this problem though.
Snow
No wonder that after all test drives on the sand and in the dirt, Forester has shown good results on snow and icy winter roads. Thanks to the VDC and X-Mode, the Forester provides confidence even on slippery surfaces. VDC immediately eliminates the wheel slip on icy roads, which is so much important in winter.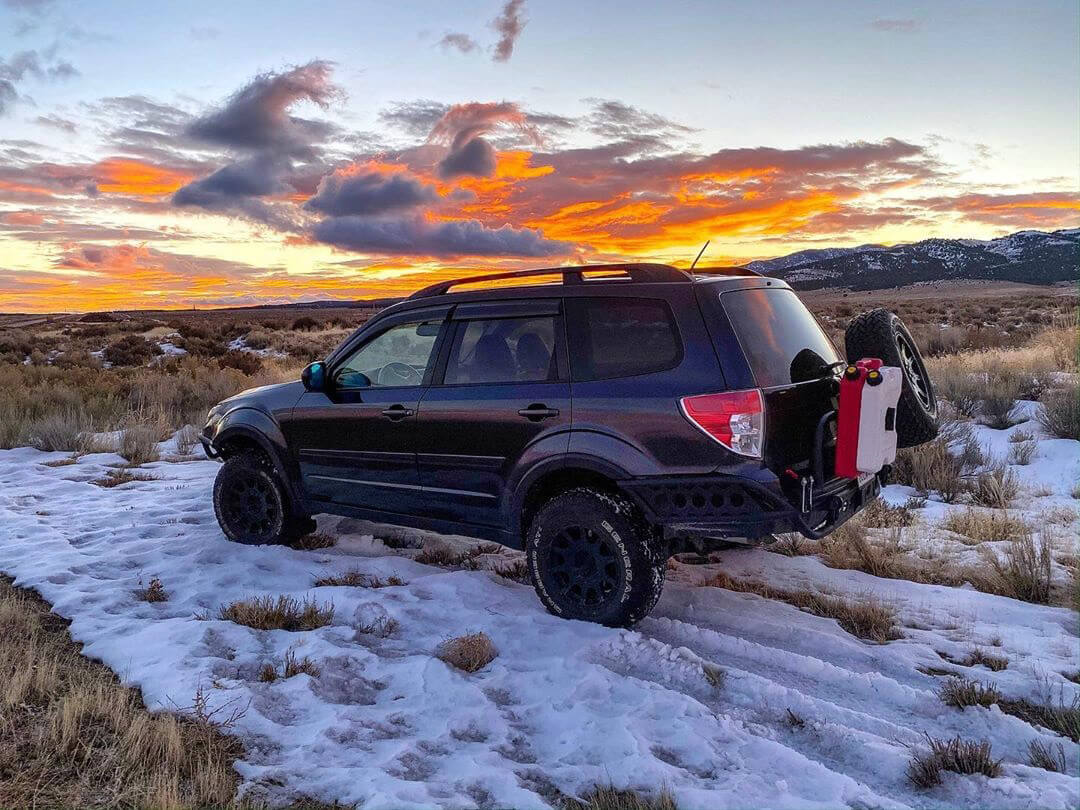 I was curious if an SJ could drift and make donuts like the earlier Forester models, and to my surprise it did go sideways after disabling the VDC, but it was more of a behemoth kind of drift if you know what I mean.
Is It Good For Camping?
It will comfortably deliver you to nearly any camping spot and bring you back home safely without any questions. The Forester also has a spacious interior, with plenty of headroom for adults—even those sitting in the second row—and plenty of legroom to keep passengers comfortable regardless of their height. The cargo area is equally accommodating and can be transformed into two separate levels for added storage flexibility. There are also several available convenience features including a panoramic sunroof, rearview camera, and reclining rear seat that can be easily folded down flat to arrange a sleeping platform.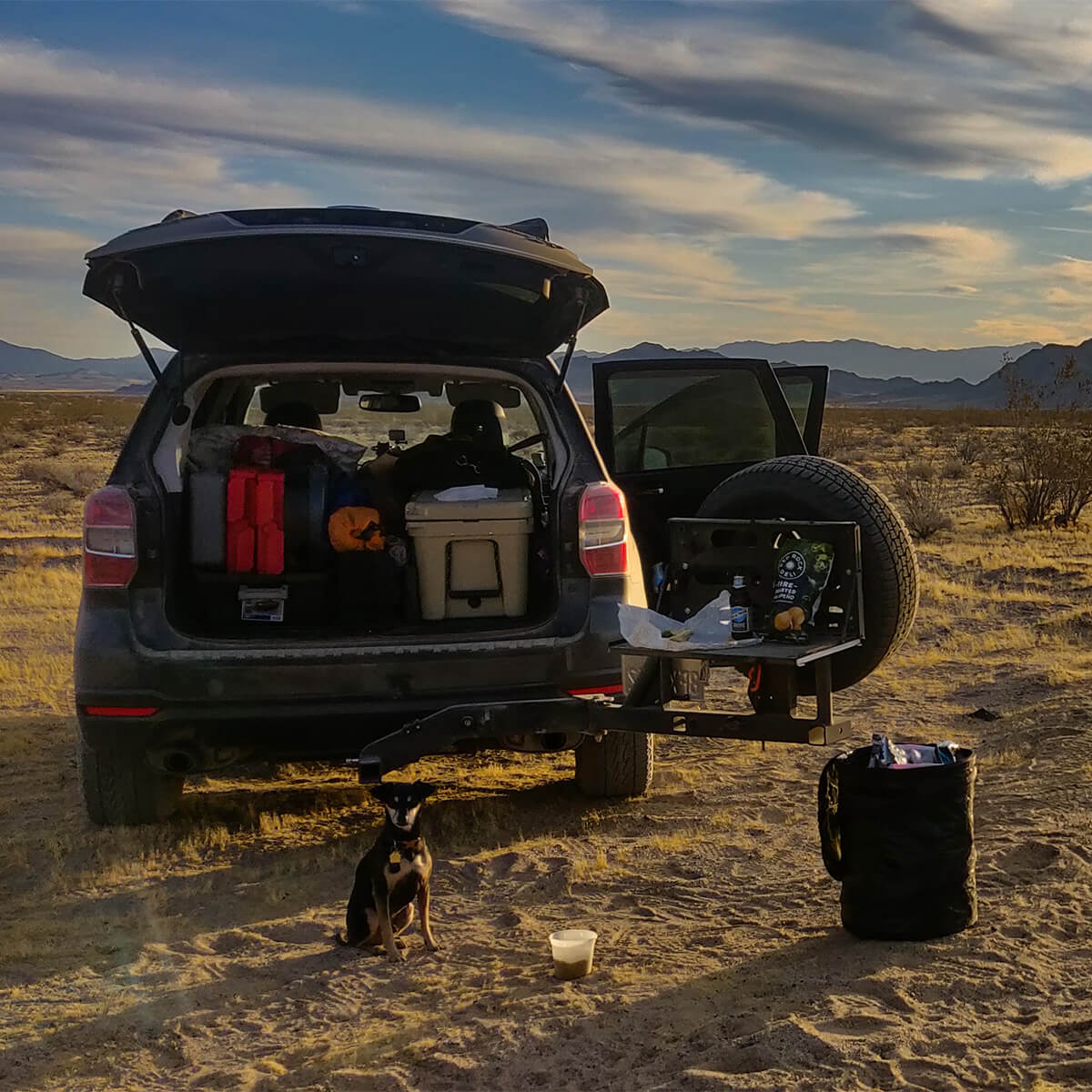 Conclusion
In a conclusion, I can say that traction and ground clearance matter the most while driving on challenging terrains. A lift and all-terrain tires with a tall side wall that would allow you to air down will make the Forester feel much more confident on any terrain.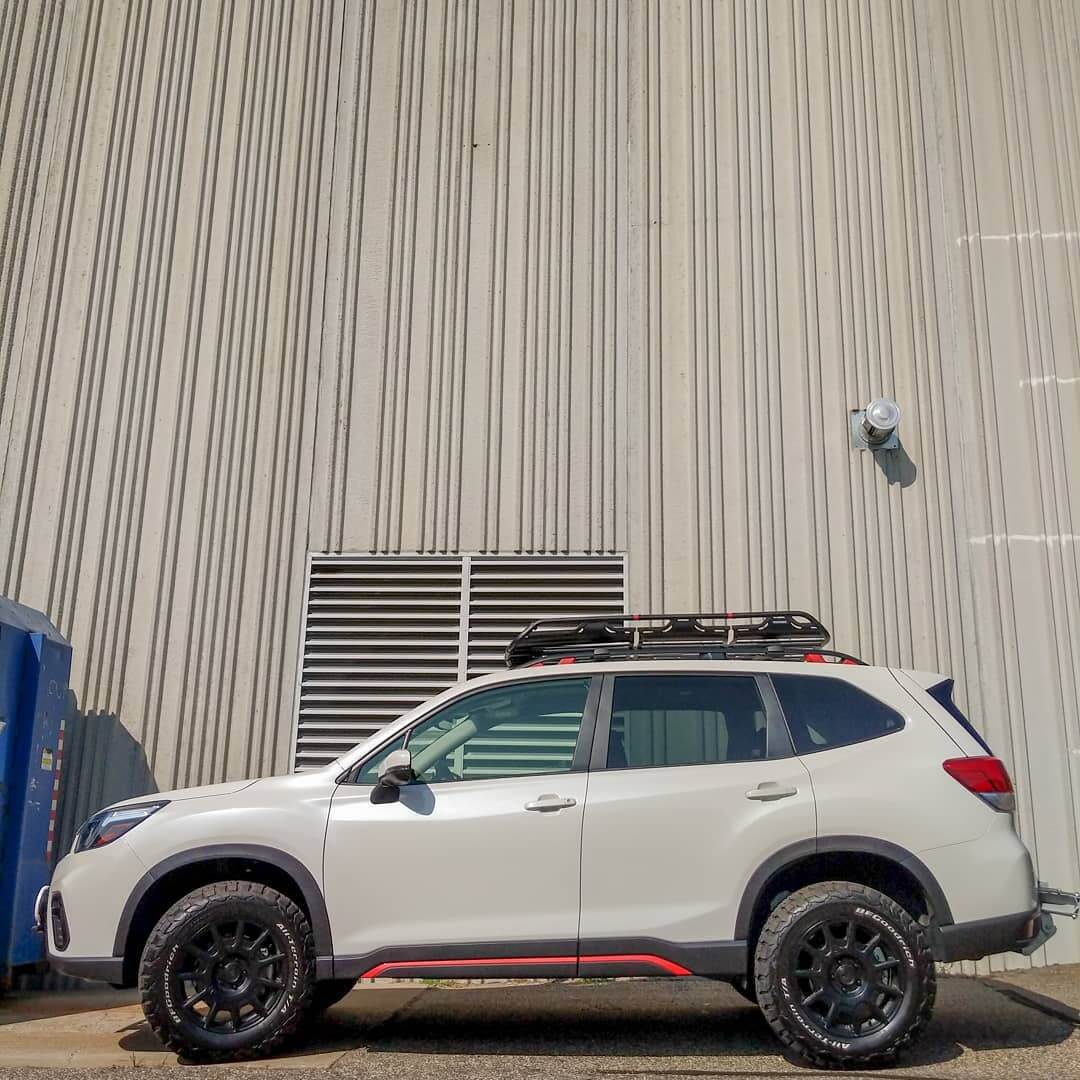 To me, Forester is a universal do-it-all vehicle that sits somewhere on the edge of the street and the off-road scenes. It looks great both lifted and lowered and has huge aftermarket support from both sides. It provides an exciting driving experience both on and off the road, and can do much more than any vehicles in its class, but as with any product of compromise, it's not very good at extremes.
Speaking of extremes, trying to conquer difficult 4×4 trails and deep mud pits may not bring positive results in a Forester (unless it has been fully armored like this SG build). But hey, if that's your main concern, there are vehicles such as the 4Runner and Jeep Wrangler, that are more suitable for this kind of activity but don't expect lightness, sporty handling, and 33 highway MPG from these guys either.
Whether you're looking for an adventurous ride down a dirt road or a safe and reliable family vehicle, the Subaru Forester is sure to get you there safely. The perfect blend of capability, comfort, convenience, and safety makes it ideal for anyone who lives life on the go. It's no wonder why more and more drivers are turning to this capable crossover for their next vehicle.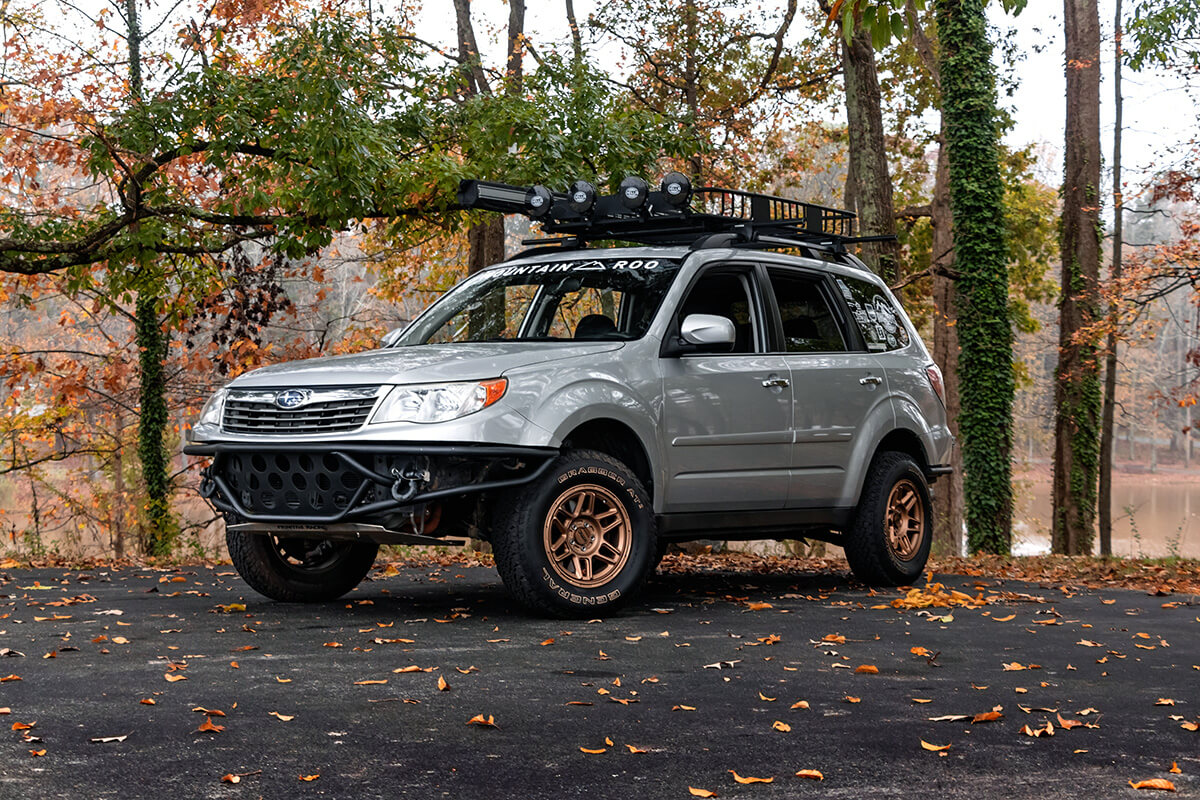 Related Parts & Mods
Lift Kit
Recovery
Roof Rack
Roof Top Tent
Awning
Lights
*Before ordering any part or accessory, it is recommended that you verify its fitment with a qualified professional and/or seller. We are not responsible for fitment or other issues that may arise from using the products featured on our website.
Stay tuned for more project reviews on Offroadium.com – Follow us on social media, and share this write-up if you enjoyed reading it!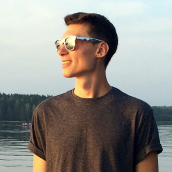 Matt Grabli
Matt brings over a decade of automotive expertise to his role as staff writer and editor at Offroadium.com. With an enduring passion for the off-road vehicles and adventures, he is devoted to creating interesting content that equips 4x4 enthusiasts with the knowledge to improve their rigs.