Lifted Subaru Forester SH – the Source of Enjoyment on Roads Less Traveled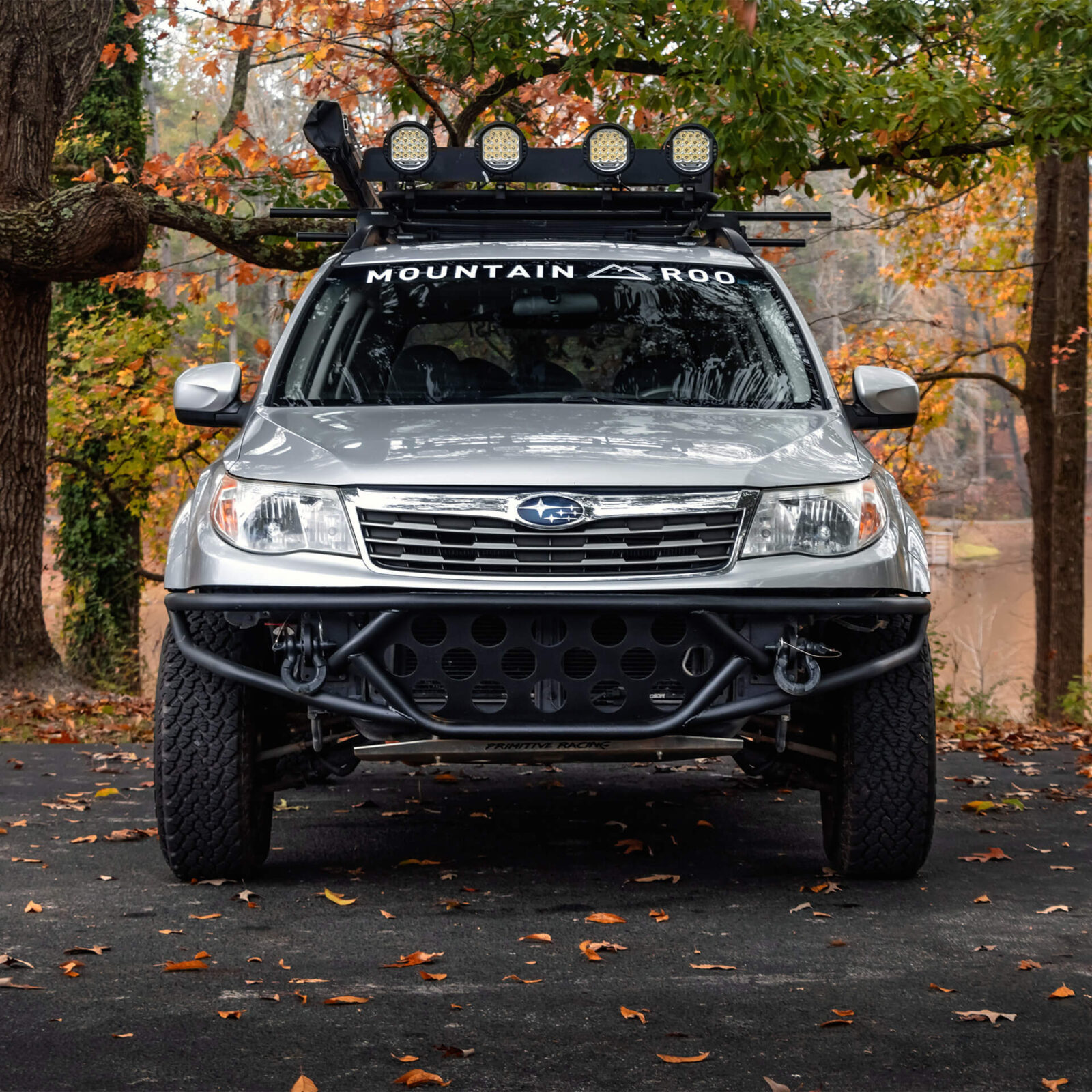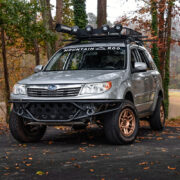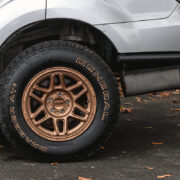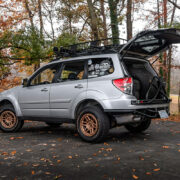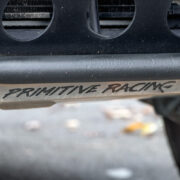 View Gallery
The Subaru Forester is one of the top choices in the compact crossover segment preferred by many off-roading enthusiasts for the standard all-wheel drive, roomy and comfortable interior, plenty of cargo space, powerful enough engines, and great safety.
The third-generation Forester SH introduced in 2008 became the first step away from the station wagon shape receiving a more rugged-looking crossover SUV body with a sloping roofline and higher ground clearance. Thanks to a rigid chassis and double-wishbone rear suspension, the vehicle offers a comfortable ride and car-like handling, although increased suspension travel results in noticeable body roll when maneuvering at high speed.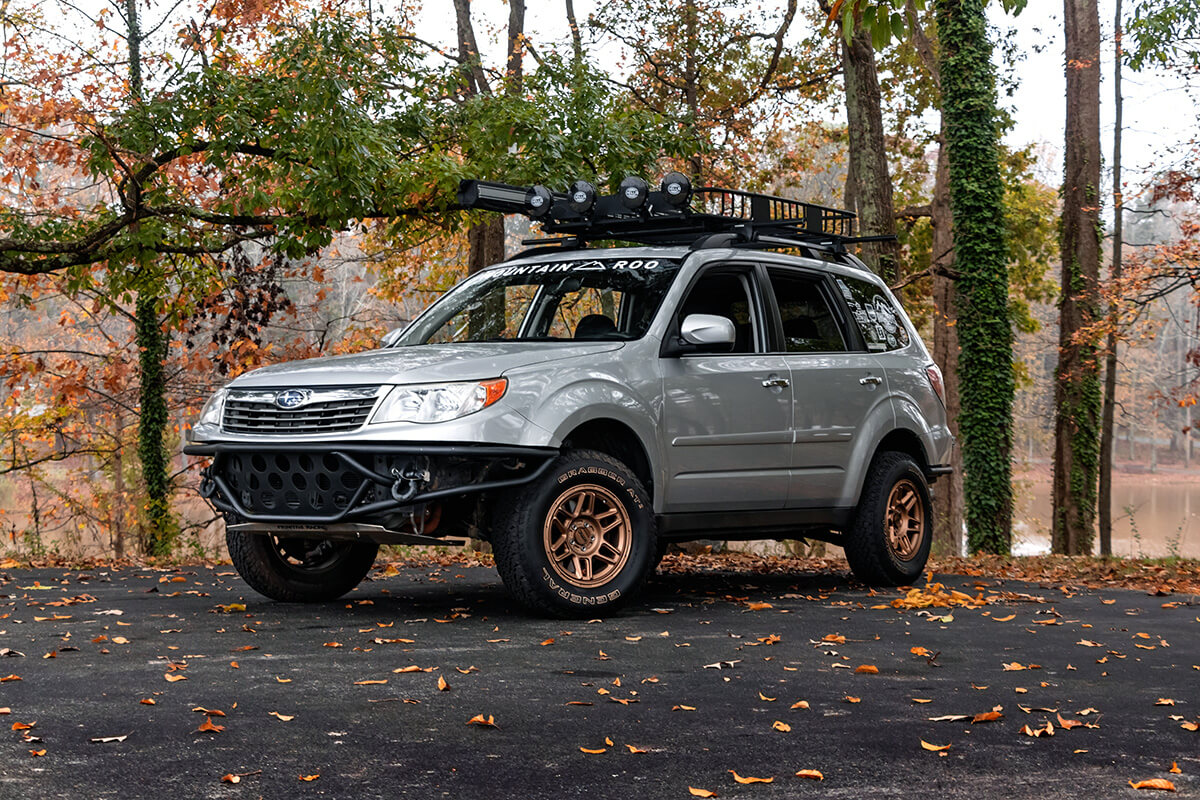 We met Bryan from Charlotte, NC, a loyal Subaru fan who bought his fifth one specifically for off-roading. He chose the 2010 Subaru Forester SH 2.5X Premium powered by a capable 2.5-liter naturally aspirated engine mated to a manual 5-speed gearbox. Bryan had a clear vision of what the rig should look like and what it should do, and as we can see, he's on the right track. Custom tube front and rear bumpers look real badass. Read the full story to check out wheels and tire specs, suspension and exterior modifications, and more.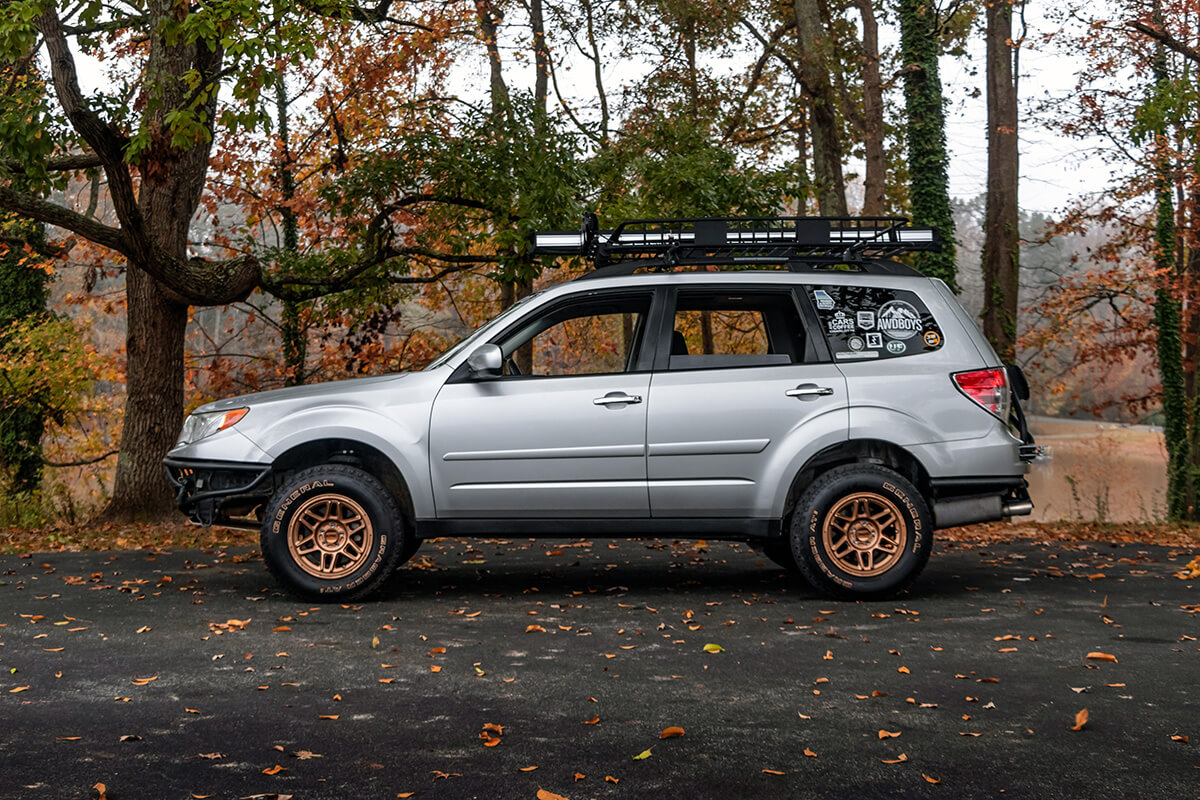 How did you become interested in off-roading?
– It all started back in 2011-2012. A few of my buddies had some sweet off-road Xterra and 4Runner builds and after riding on a few trail ride events with them I wanted to try my hand at it. Unfortunately back then, I was a broke college kid so I really wasn't able to modify my 2003 Xterra the way I wanted to. I ended up selling it to get something more reliable and better on gas.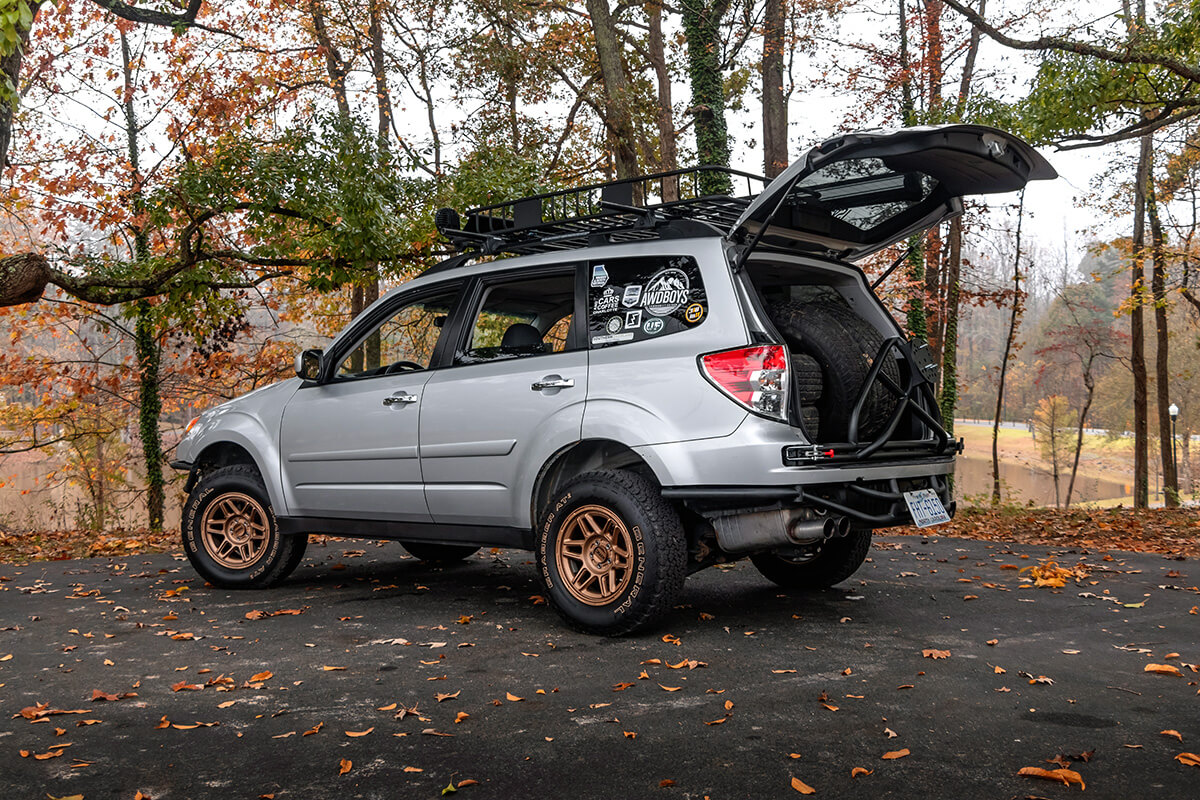 Why did you choose this particular model for your project?
– Before I bought the Forester, I had owned 4 previous Subarus. Of course they were all lowered or slammed to the ground and to be honest I just got tired of it all. I hated crawling over speed bumps and bending my 6′, 5″ frame to get inside my cars. With each Subaru I got, they became more practical and functional. The last Subaru before the Forester was a 2003 WRX wagon that I really wanted to lift, but it just had too many underlying issues so I sold it and started looking at Foresters. I honestly wanted a 2006-2007 Forester XT Sport SG but they were either heavily modified or very expensive…or both. I also wanted one in a manual and it had to have a dark interior. I eventually found this one within my jobs dealership network and about 2.5 hours away. It had everything I was looking for minus a turbo but no turbo = more reliability.
What inspired you to choose this modification style?
– I wanted a more functional style and something that would get me out of my comfort zone. Off-roading/overlanding is both easy and hard but its way different from what I had been doing for years. I like that I can pretty much go anywhere at any time and have fun doing it, I dont necessarily have to worry about a lot of things going wrong IF I am smart about my choices.
"Off-roading/overlanding is both easy and hard but its way different from what I had been doing for years"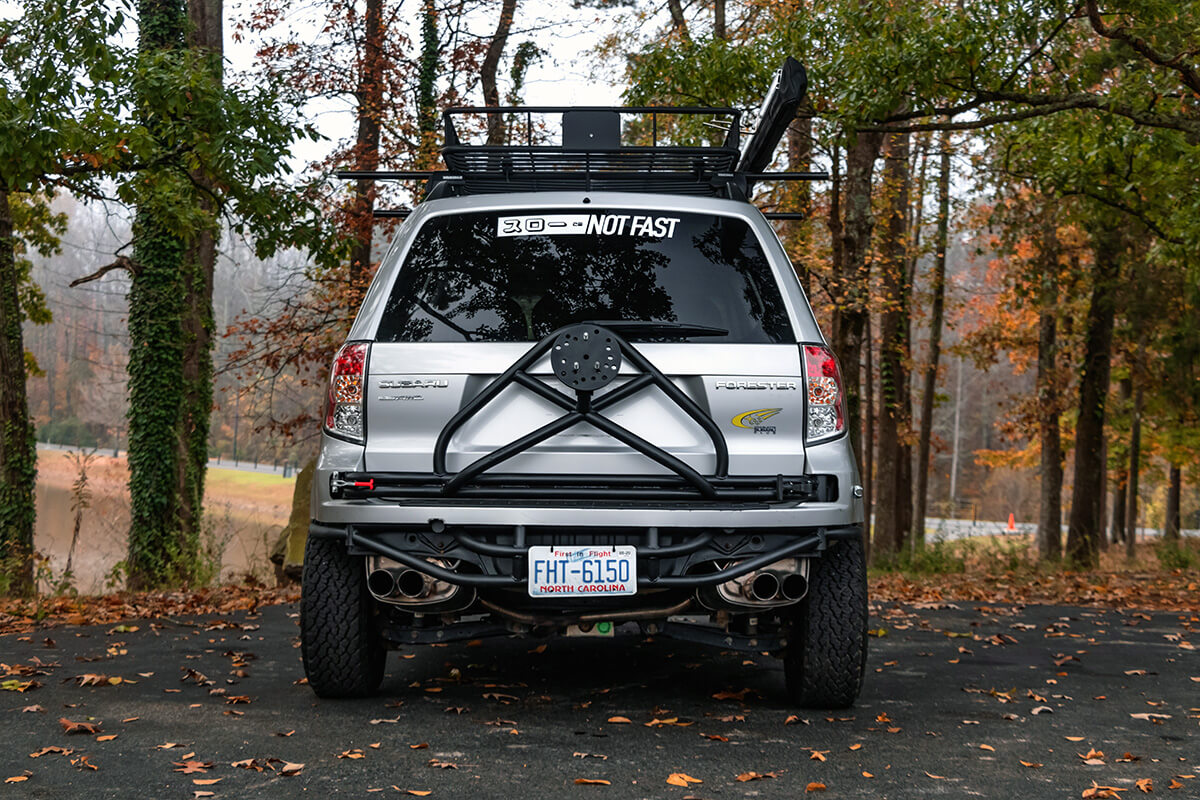 What challenges did you face while putting it together?
– No one makes anything for these cars other than suspension or if they do make parts, then we dont get them in the states. Luckily my generation shares most of the parts from the 2009+ WRX/STi with little to no modification.
What do you love about your vehicle?
– I like it cause its different. I'm sure I could have gone out and got a proper off-road vehicle, one with 4wd, lockers, low range, and a huge aftermarket support but that's way too easy. I've never really had a BUILD and this is definitely the one car that has gotten a lot of attention when it comes to modifying it. I also love the fact that this car can take me anywhere.
Is it your daily or a weekend ride?
– Unfortunately, it is not my daily anymore and has been moved to a weekend car. I picked up a 2011 Honda Accord V6 which is honestly the perfect daily, but I still take the Forester out once in a while.
Do you take it off road? If so, where and how often?
– Of course and anywhere I can. Usually 1-2 times a month, mostly in the mountains of North Carolina and Tennessee.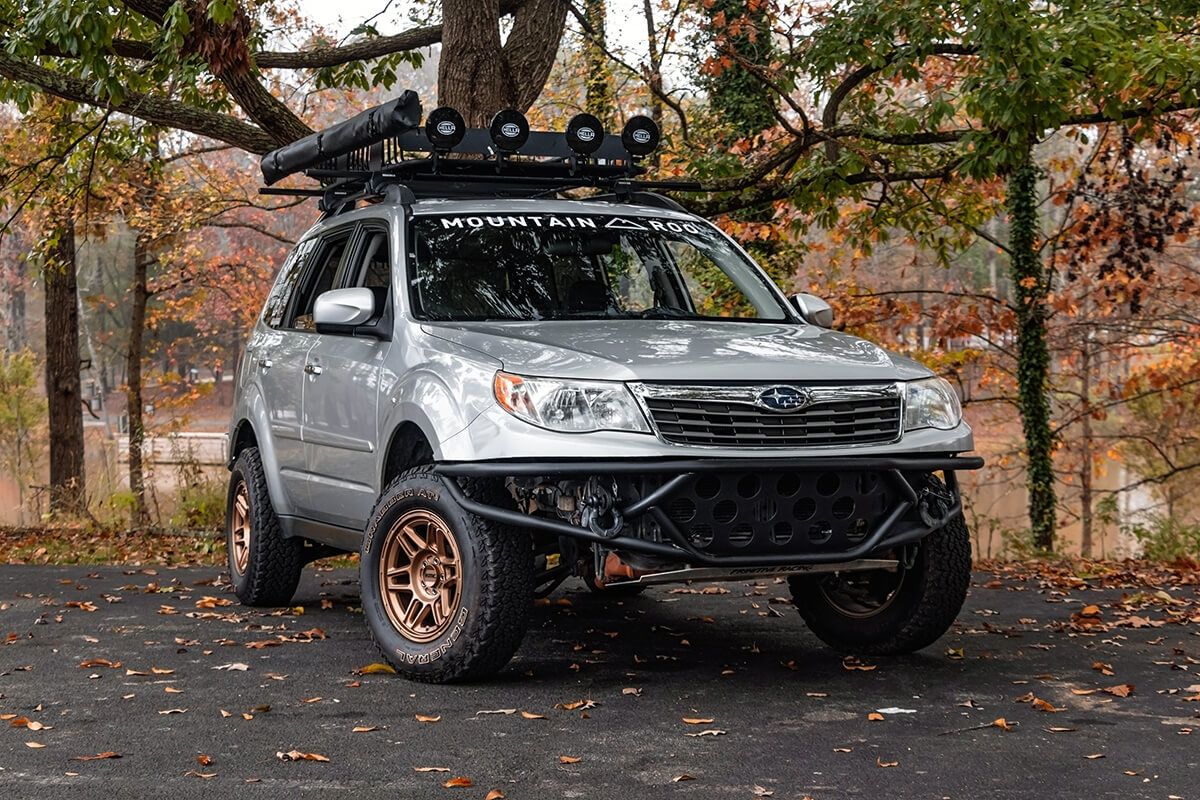 SPECS – 2010 Subaru Forester SH 2.5X Premium
Engine specs, modifications
– EJ253, SOHC 4 cylinder, NA
– Manifold flex pipes have been replaced with solid sections
– 2013 Subaru WRX STi modified mid pipe
– 2018 Subaru WRX modified mufflers
– Modified lower air box delete with block-off plug
– Modified windshield reservoir using OEM motors
– STi Group N 5MT transmission poly mount
– STi Group N poly engine mounts
– Torque Solution pitch stop mount
Lift height and suspension modifications
– Anderson Design Fab 2″ front spacer
– Anderson Design Fab 2.5″ rear spacer
– Anderson Design Fab 2″ sub frame spacer
– Anderson Design Fab trailing arm spacer
– Rear sway bar delete
Wheel specs
– 15 x 7, +10mm KMC Nomad in matte bronze
– 215/75/r15 General Grabber AT2's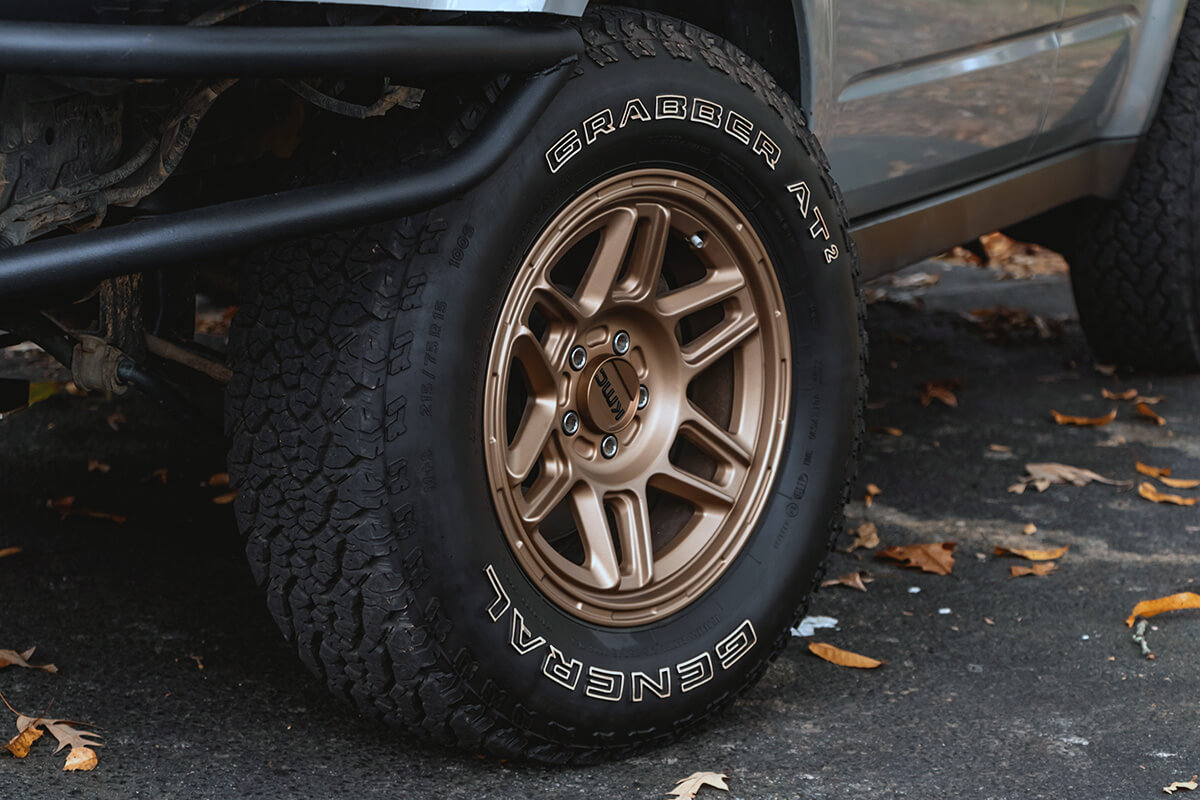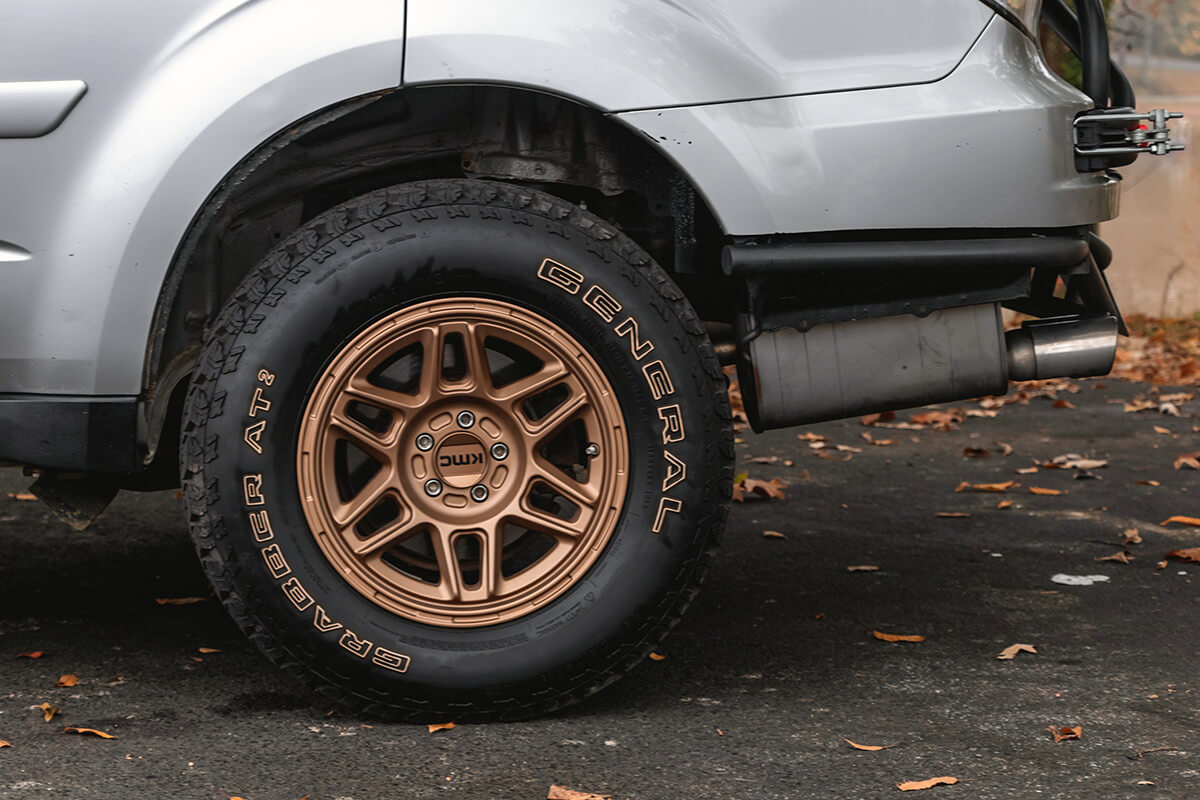 Exterior mods
– TRF custom tube front bumper
– TRF custom tube rear bumper
– TRF custom spare tire swing mount
– TRF custom rock sliders
– Yakima roof rack with 56″ crossbars
– CURT XL roof basket
– 4, Hella Valuefit LED spot lights
– Amazon brand bar light mounts
– Yescom 6×8′ side awning
– Primitive Racing front skid plates 3/16″ with oil holes
– Primitive Racing rear differential skid plate 3/16″
– X-Bull gen3 traction boards with custom mounts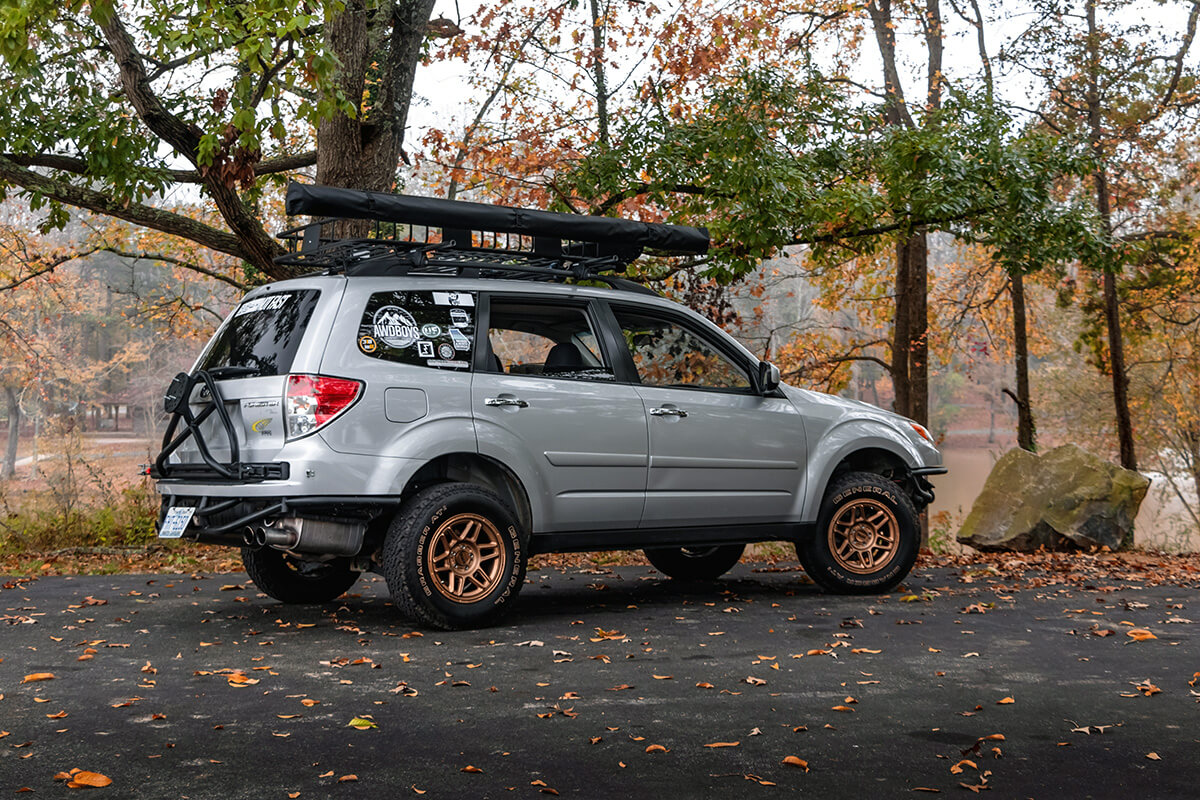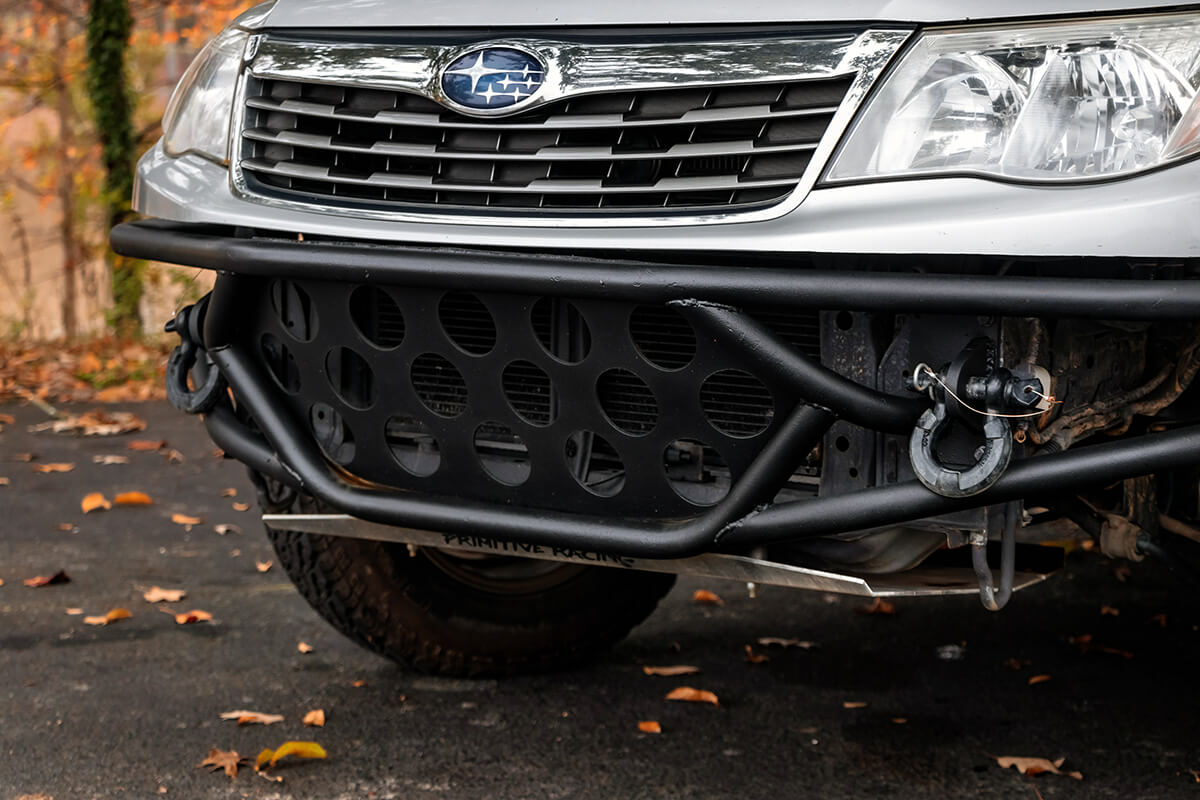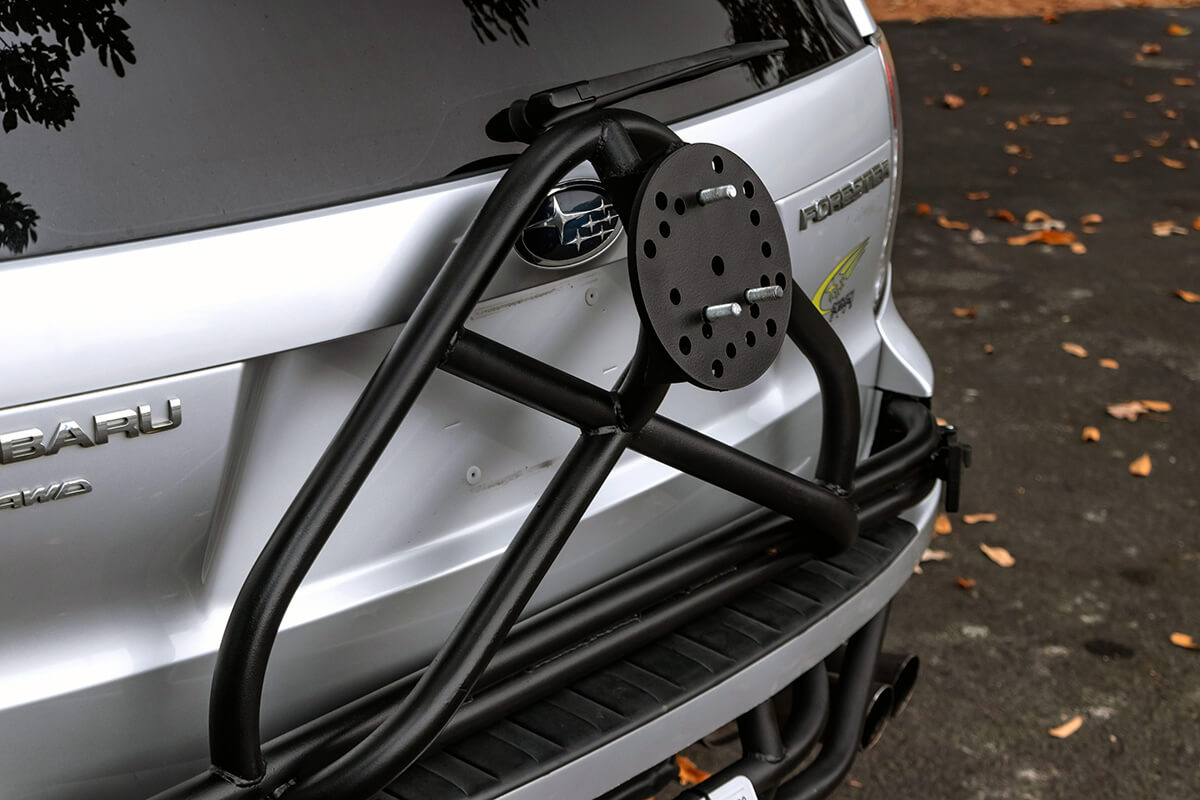 Interior mods
Blox Racing weighted shift knob
What are your future plans about this vehicle?
– The car is going to get wrapped in 2021 to hide the terrible silver color (its just too common and bland) and Im going to be doing a custom wrap on the interior trim. I would like to get a Prinsu roof rack or maybe have a custom rack made that is similar in design. Im going to get the low range gear box that was available on this generation Forester in Australia and then at some point whenever the motor dies I might want to swap it with a turbo motor or some crazy other swap. I would like to move to a 4-5″ lift and maybe 30's. For the interior I would like to build some drawers for overlanding/camping trips or maybe do a trailer build.
Watch the progress and find out more about this Subaru Forester 2.5X Premium project by visiting the Instagram profile of the owner: @nc_forester!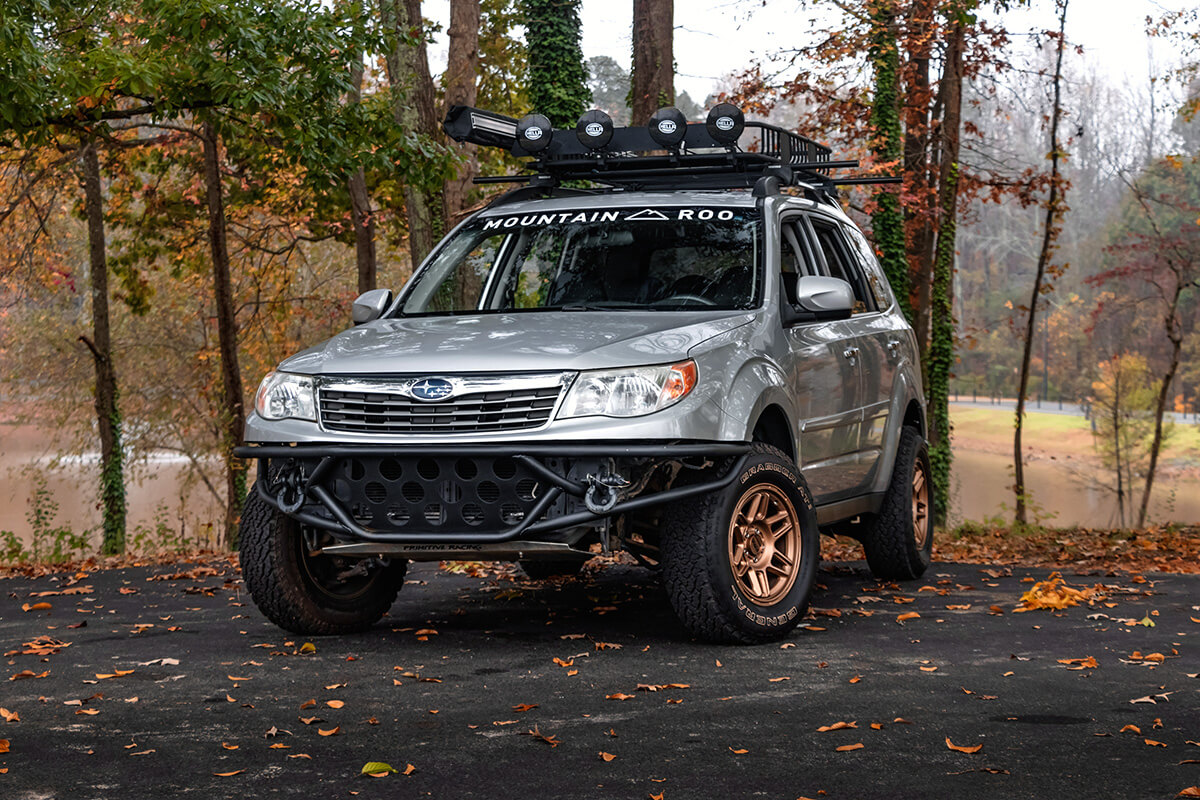 Related Parts & Mods
– Inspired by this Subaru Forester build and looking to prepare your own crossover for off-road adventures? Some parts used on this vehicle were sourced from custom shops or custom made, but our team has put together a list of products and accessories available online that may help you to achieve similar results:
Roof Rack
Roof Top Tent
Awning
LED Lights
Recovery
*Before ordering any part or accessory, it is recommended that you verify its fitment with a qualified professional and/or seller. We are not responsible for fitment or other issues that may arise from using the products featured on our website.
Stay tuned for more project reviews on Offroadium.com – Follow us on social media, and share this write up if you enjoyed reading it!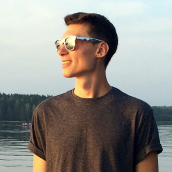 Matt Grabli
Automotive journalist and technical writer at Offroadium.com with more than 10 years of experience in the sphere of aftermarket parts and 4×4 vehicle modifications. Passionate about off-roading, outdoor adventures, and an active lifestyle.