Lifted Subaru Crosstrek – The Recipe for an Off-road Capable Build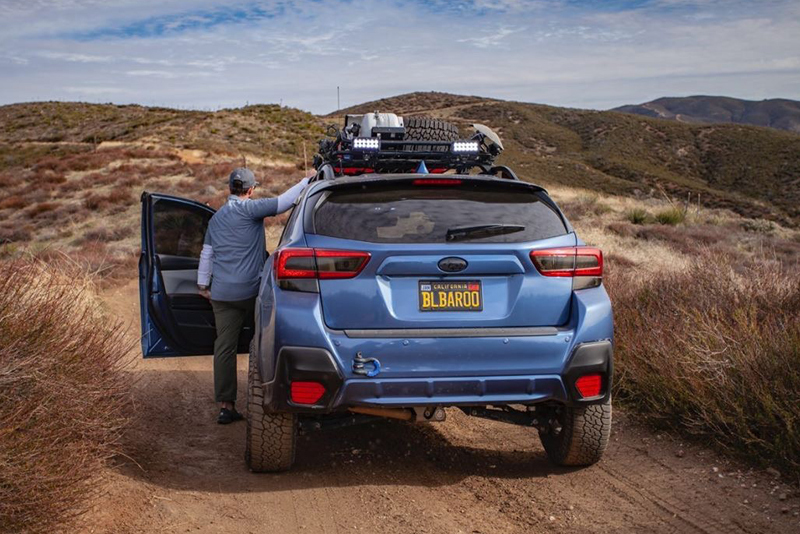 If you're into off-roading, then you definitely know that Subaru has got a pretty extensive community of fans and enthusiasts. Beefed up lifted Outbacks, Foresters and Crosstreks are just as common on the trails as the Jeeps and 4Runners, and there is a simple reason why – they are much more efficient and versatile than many common trucks or SUV.
Being compact, reliable, efficient, and off-road capable, Subaru Crosstrek is a go-to choice for many people with an active lifestyle who don't want to settle with ordinary SUV and trucks. Even though the stock Crosstreck can hardly handle the hardcore trails, a couple of relatively simple modifications will easily unleash the full off-road potential of this vehicle.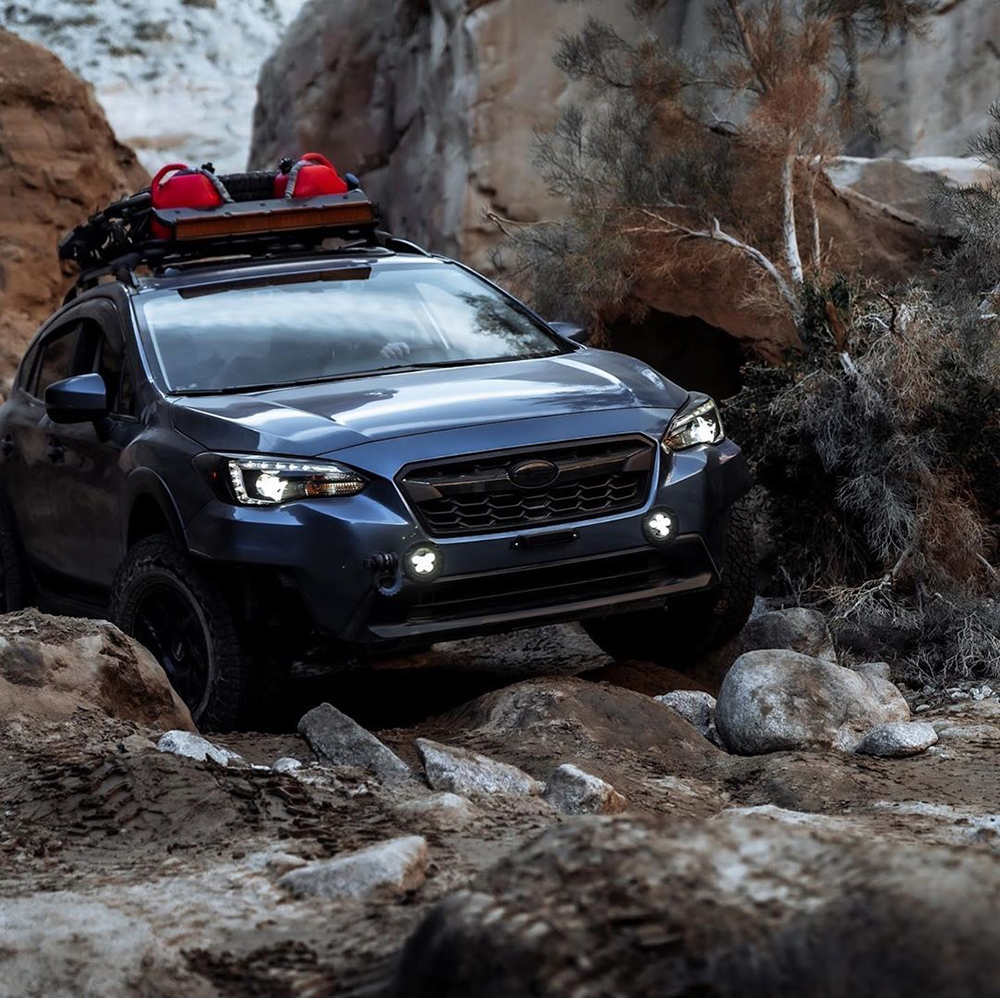 To get more details about the mods needed to take a Crosstrek from mild to wild, we decided to reach out to Channing Lindsay, from Orange County, CA and find out his recipe of the lifted Subaru Crosstrek Battlewagon build.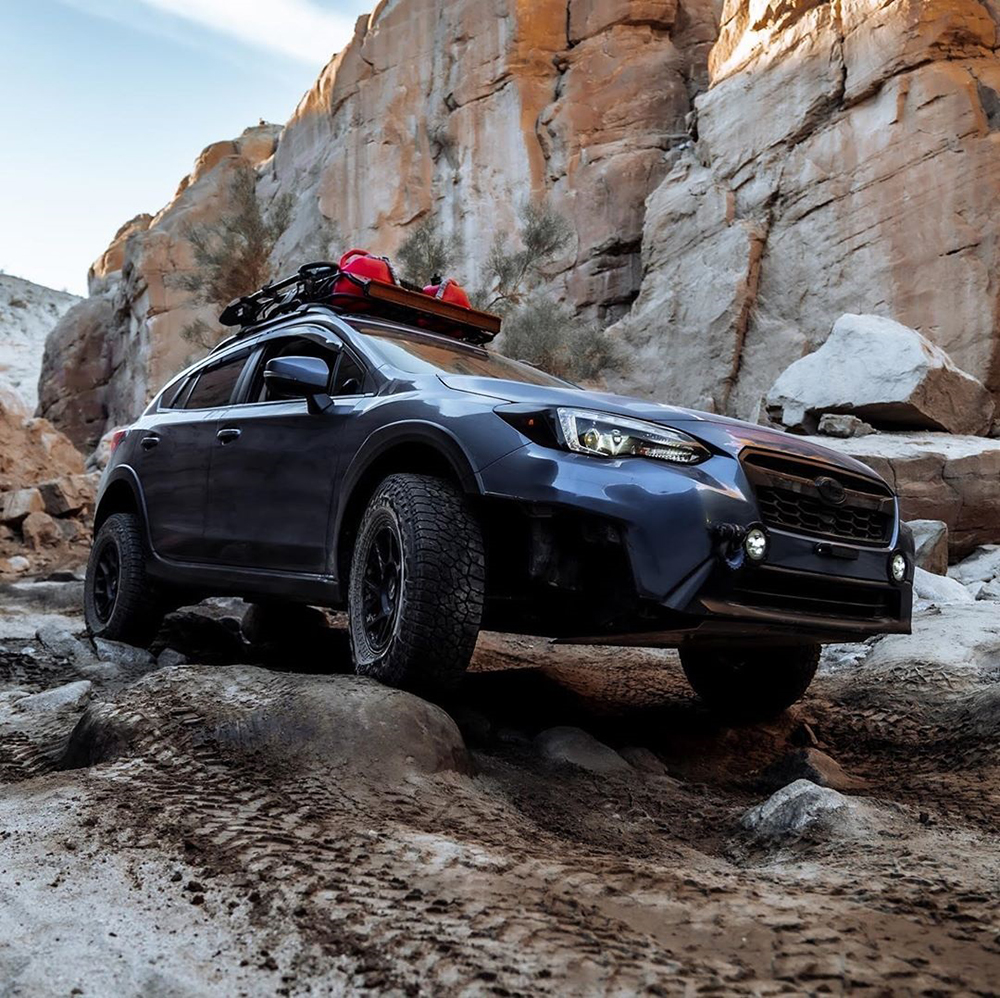 What are the engine specs and modifications (if any)?
Engine is the standard 2.0 L cvt engine. No mods, except a K & N air filter.
Lift height and suspension modifications
I have. 1.5" subframe lift on the front and 1 7/8" subframe lift on the back. The lift kit is from Anderson Design Fabrication (ADF). I also have 0.25" overload springs on the back, so the full lift in the rear is 2.15". The overload springs are manufactured by Rallitek.
Wheel specs
My wheels are KMC 708 Bully in matte black- 15". My tires are Falken Wildpeak at3 235/75R:15.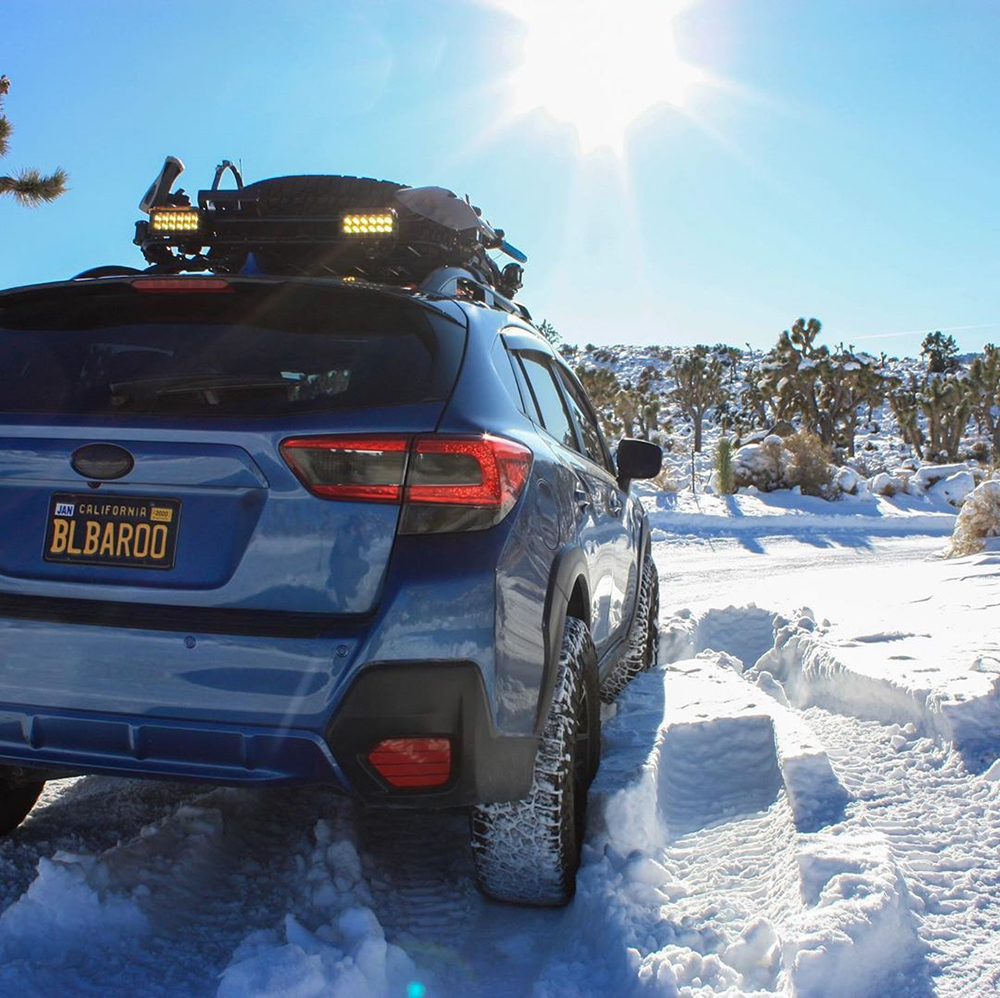 Exterior mods
The exterior modifications would mostly be my roof rack – Tyger with led lights from Nilight led. I have a 31" led bar in front, 2 6" led pods in back, 2 sets of 2" led pods on each side. I have a 5th spare on top. When I head out on my adventures, I have 2 2.5 gallon Jerry cans secured by Frontrunner bungee straps. I also have a fiberglass shovel, along with a fiberglass axe. I had a propane mount attached to my roof rack, so I can transport a 5 lb propane tank up on top too. My biggest exterior mod would be my bumper cut! I cut around the factory fog light casing to create better approach angles. I relocated the fog lights and replaced them with flush mounted led fog lights from Nilight. I had to relocate the washer fluid reservoir with a smaller universal reservoir. I also had aluminum engine bay plates made to protect the side of the engine while on the trails. The engine plates were originally custom, but I have been coordinating with the fabrication company and we will be able to offer them at a mass production price very soon (Rugged Design Concepts)! I have 3 undercarriage armor plates as well. All 3 are manufactured by Primitive Racing.
Interior mods
My interior is relatively stock, with the exception of a HAM radio configuration that has an extended antenna that runs on top of the roof. I do use a customized mattress when camping. Luno Life makes mattresses that are exclusively designed for each model. They have over 800 model configurations! I also have my recovery gear – mainly my traction boards that I also use for levelers while camping. GoTreads have been making them for 40 years.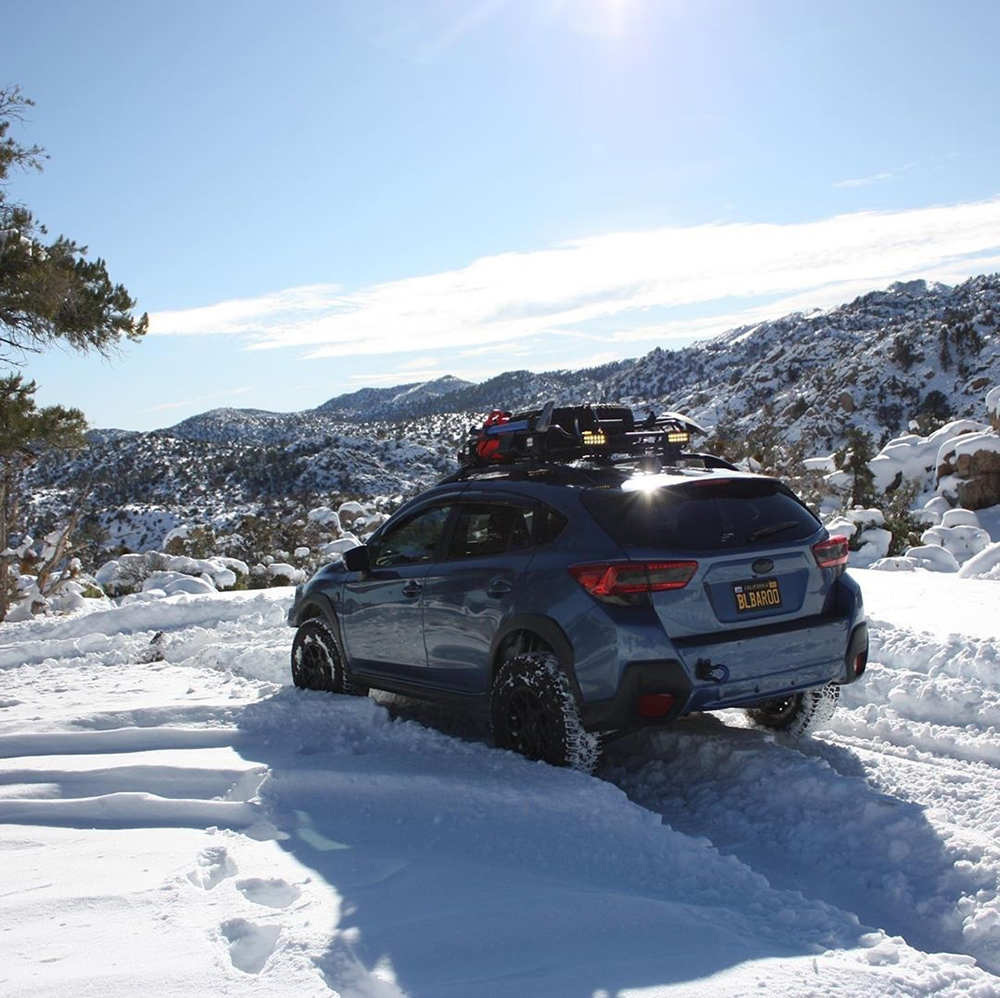 How did you become interested in off-roading?
I have been off-roading since I was a teenager. I have always enjoyed exploring in the wild. This is my 8th off road capable vehicle I have purchased.
Why did you choose this particular model for your project?
I originally chose the Crosstrek because I was driving a lot for work. I had a gas gusseling vehicle prior. My buddy was running a dealership and talked about the quality and reputation of the Subaru. I gave it a try and it was really easy to drive! Had amazing turning radius and even when I added all the mods, especially the roof rack; I am still getting 22.5 mpg!!!
What inspired you to choose this modification style?
I got the smaller suv, because I already had a larger suv. I didn't want to have 2 large vehicles. I did want something that would handle in inclement weather and still be able to explore.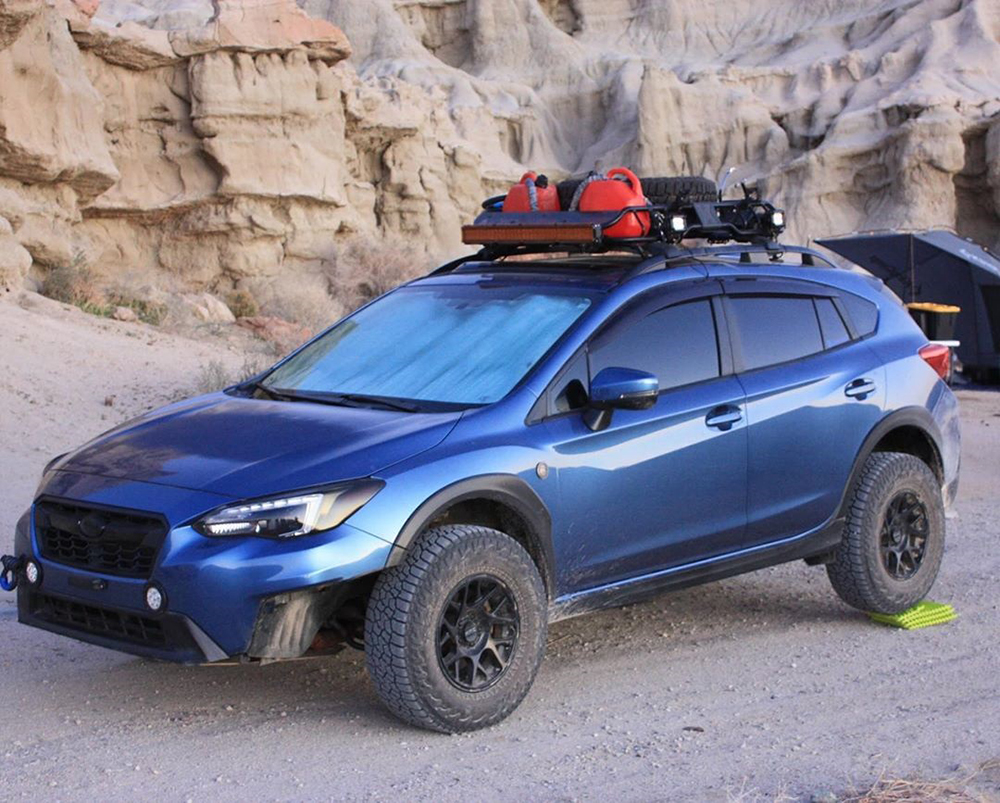 What challenges did you face while putting it together?
The main challenge I had was to learn about movement I'm off roading, as opposed to leaning on the capabilities of 4Lo torque. I also had to learn how the cvt worked best, as opposed to a standard transmission. How to make sure I wasn't adding extra strain and such. One other major hurdle was figuring out how to cut the bumper and where to relocate everything. The Crosstrek has the lowest approach angle out of all the Subaru options, so I needed to figure out how to correct that without going to steel tubular bumper route.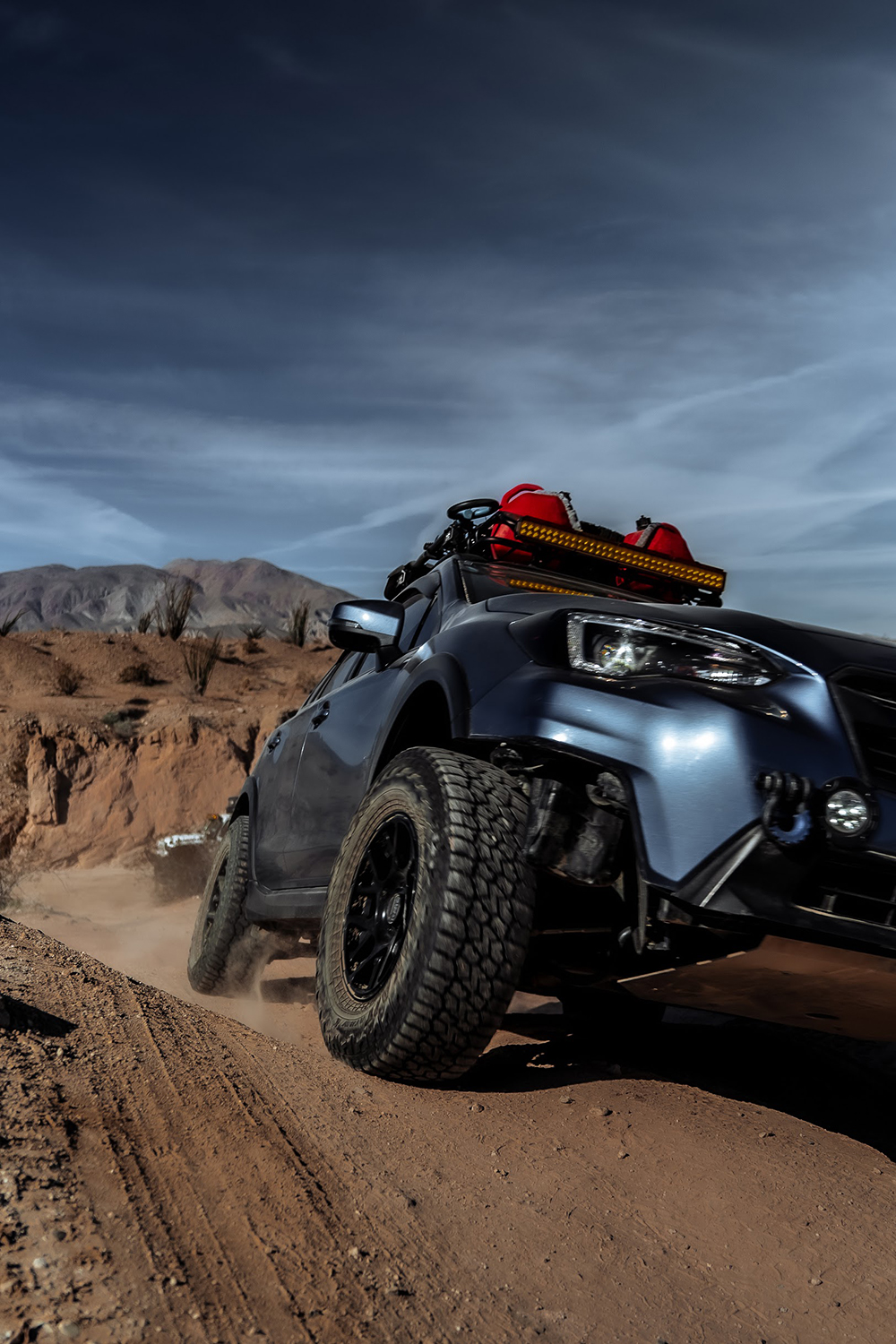 What do you love about your vehicle?
The thing I love about my vehicle is how capable it is on trails. So many of the off road community are so surprised on how much I can do with it. I think it helps with the size of it and how well I can maneuver it on the trails.
Is it your daily or a weekend ride?
I do drive it during the week and when I go on one of my many adventures, I then put all my gear on it.
Do you take it off road? If so, where and how often?
I take off road about 2-3 times per month.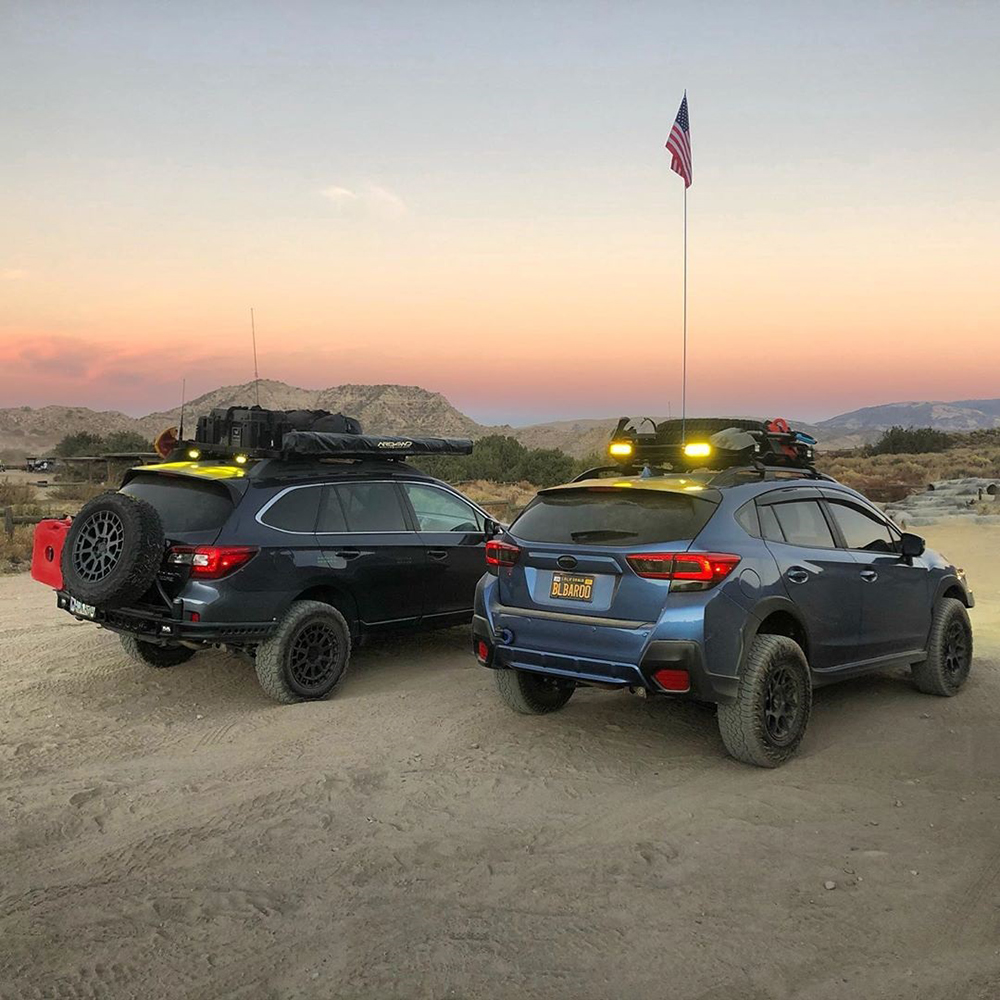 What are your future plans about this vehicle?
I feel as though I have made all the major adjustments I need, but probably more durable struts and after market front coil overs would be the next additions.
Anything else you would like to share about your vehicle or about the off-roading in general?
Feel free to reach out about the bumper cut. Since I have done it, there have been a few people that have followed. I even had one of the guys tell me he saw my car on another social media app that I'm not even on! If you want basic off-roading capabilities, I would encourage anyone to check the Subaru community known as: Mtn Roo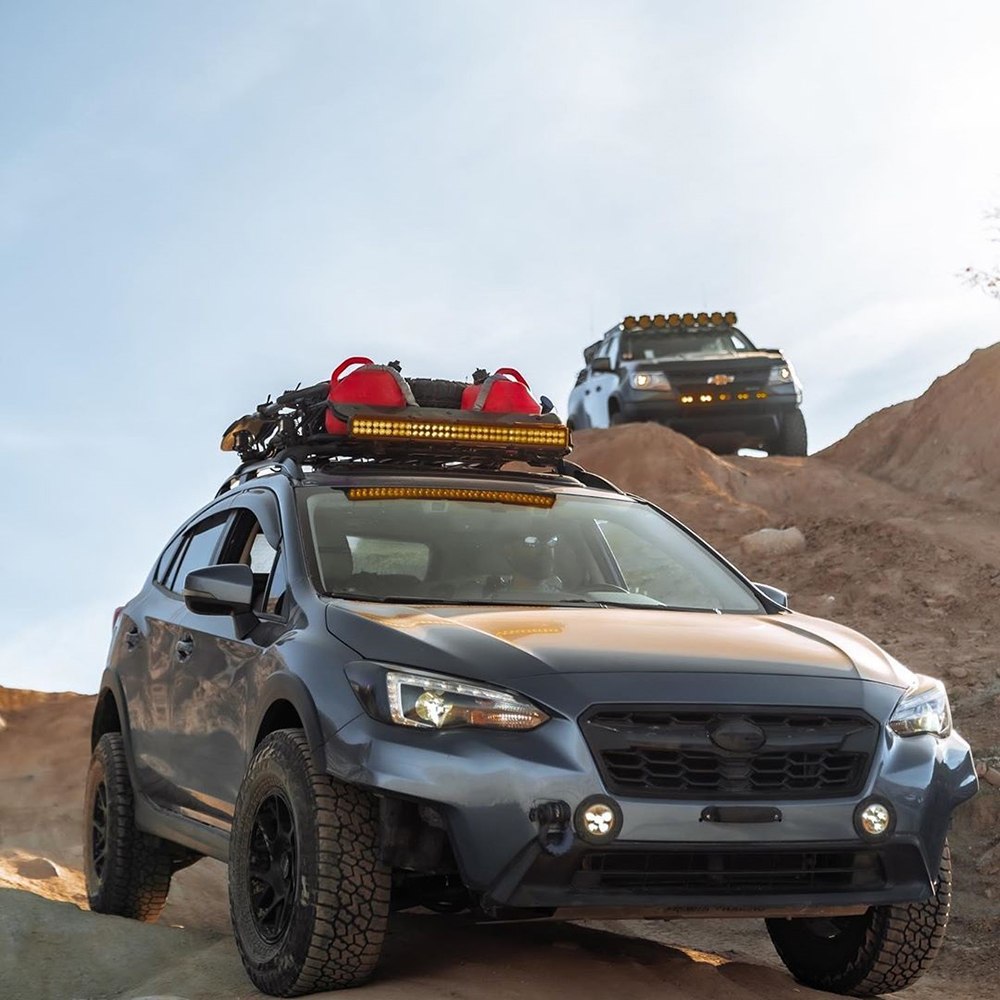 2018 Subaru Crosstrek AWD – SPECS
2.0 L cvt engine, K&N air filter.
Anderson Design Fabrication lift kit for Subaru Crosstrek (ADF) – 1.5" subframe lift on the front and 1 7/8" subframe lift on the back
Rear 0.25" overload springs by Rallitek (Full rear lift 2.15")
KMC 708 Bully in matte black- 15"
Falken Wildpeak at3 235/75R:15
Watch the progress and find out more about this lifted Subaru Crosstrek project by visiting the Instagram profile of the owner: @blubaru2018!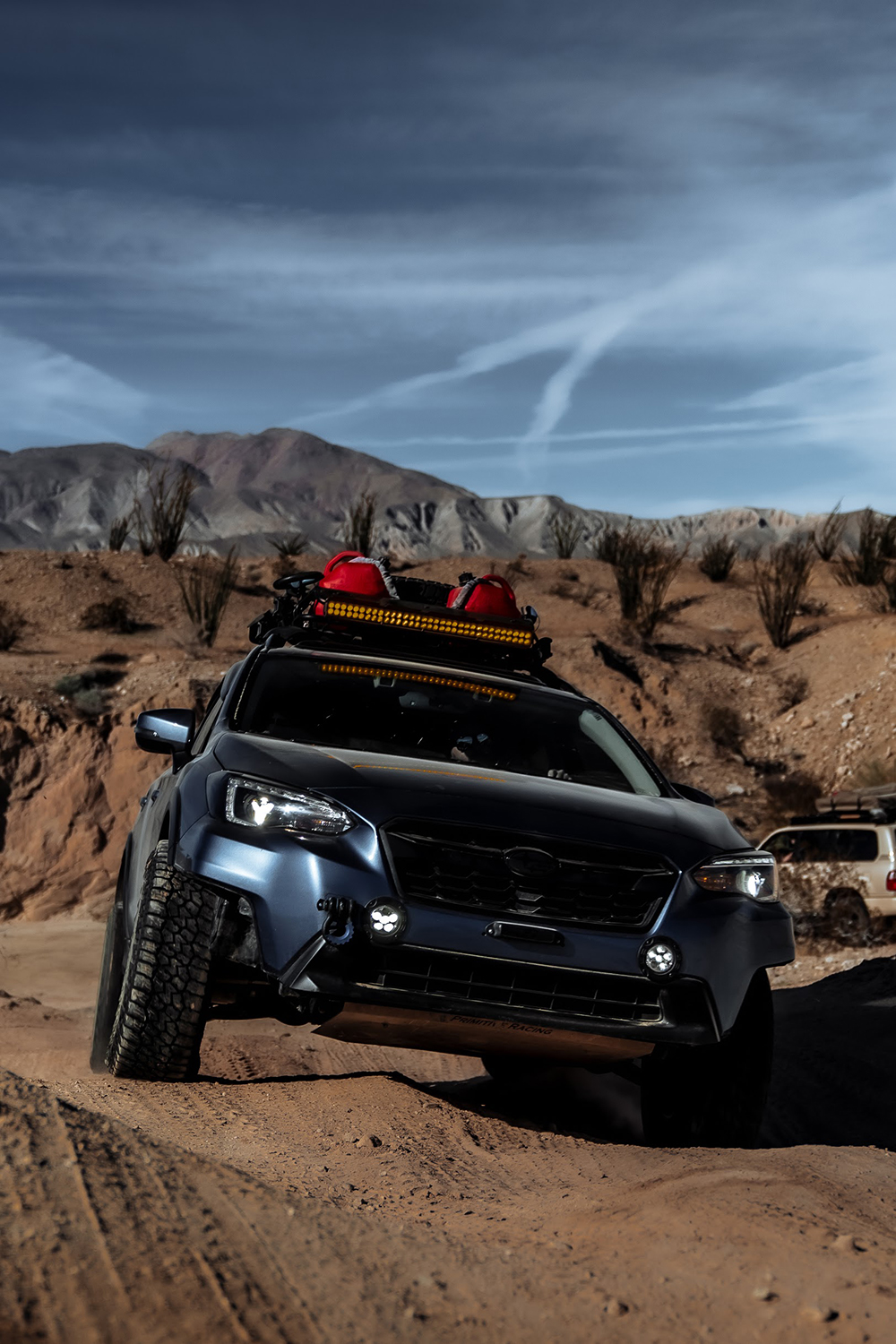 Related Parts & Mods
– Inspired by this Subaru Crosstrek build and looking to prepare your own vehicle for off-road adventures? Our team has put together a list of products and accessories available online that may help you to achieve similar results:
Lift Kit
or
Wheels
Armor
Roof Rack
Roof Top Tent
*Before ordering any part or accessory, it is recommended that you verify its fitment with a qualified professional and/or seller. We are not responsible for fitment or other issues that may arise from using the products featured on our website.
Stay tuned for more project reviews on Offroadium.com – Follow us on social media and share this write up if you enjoyed reading it using the share buttons below!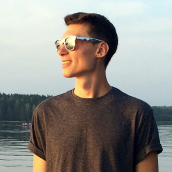 Matt Grabli
Matt brings over a decade of automotive expertise to his role as staff writer and editor at Offroadium.com. With an enduring passion for the off-road vehicles and adventures, he is devoted to creating interesting content that equips 4x4 enthusiasts with the knowledge to improve their rigs.