Lifted Volvo XC90 Goes Off Road on 32 inch Falken Wildpeak AT3 Tires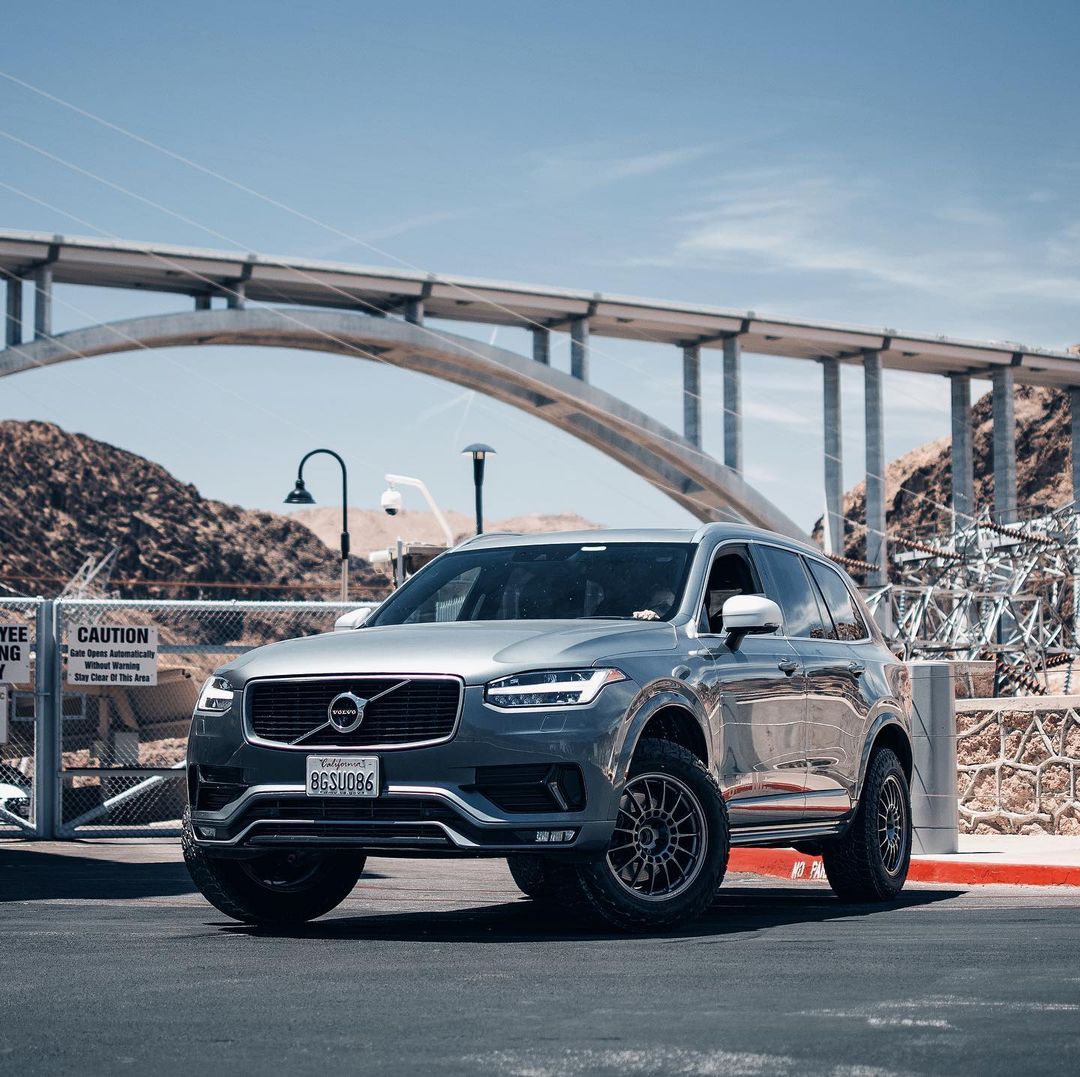 Photo by @rival_gabe
When it comes to off-roading, the 2nd gen Volvo XC90 is hardly the first vehicle that comes to mind. However, that didn't stop Gabe from Rival Machine from using it to explore local trails. Being a car guy with strong roots in the street scene, he knew that some mods wouldn't hurt and outfitted his 2018 XC90 R design with stylish ENKEI RS TC5 rims, wrapped in oversized all-terrain tires to take full advantage of its off-road potential.
It's no secret that many premium crossovers on the market today are capable of handling pretty serious off-road terrain, despite their "road-only" image. Lifted Range Rovers, Cayennes and Touaregs outfitted with oversized A/T tires and overland style gear are no longer a rare sight on Instagram and pages of car magazines.
With their all-wheel drive (AWD) systems and smart electronic assistants, these vehicles are more than equipped to take on anything you can encounter on medium trails. Add in a factory air suspension that can lift the vehicle 2″ with the touch of a button, and you've got yourself a pretty solid weekend off-roader.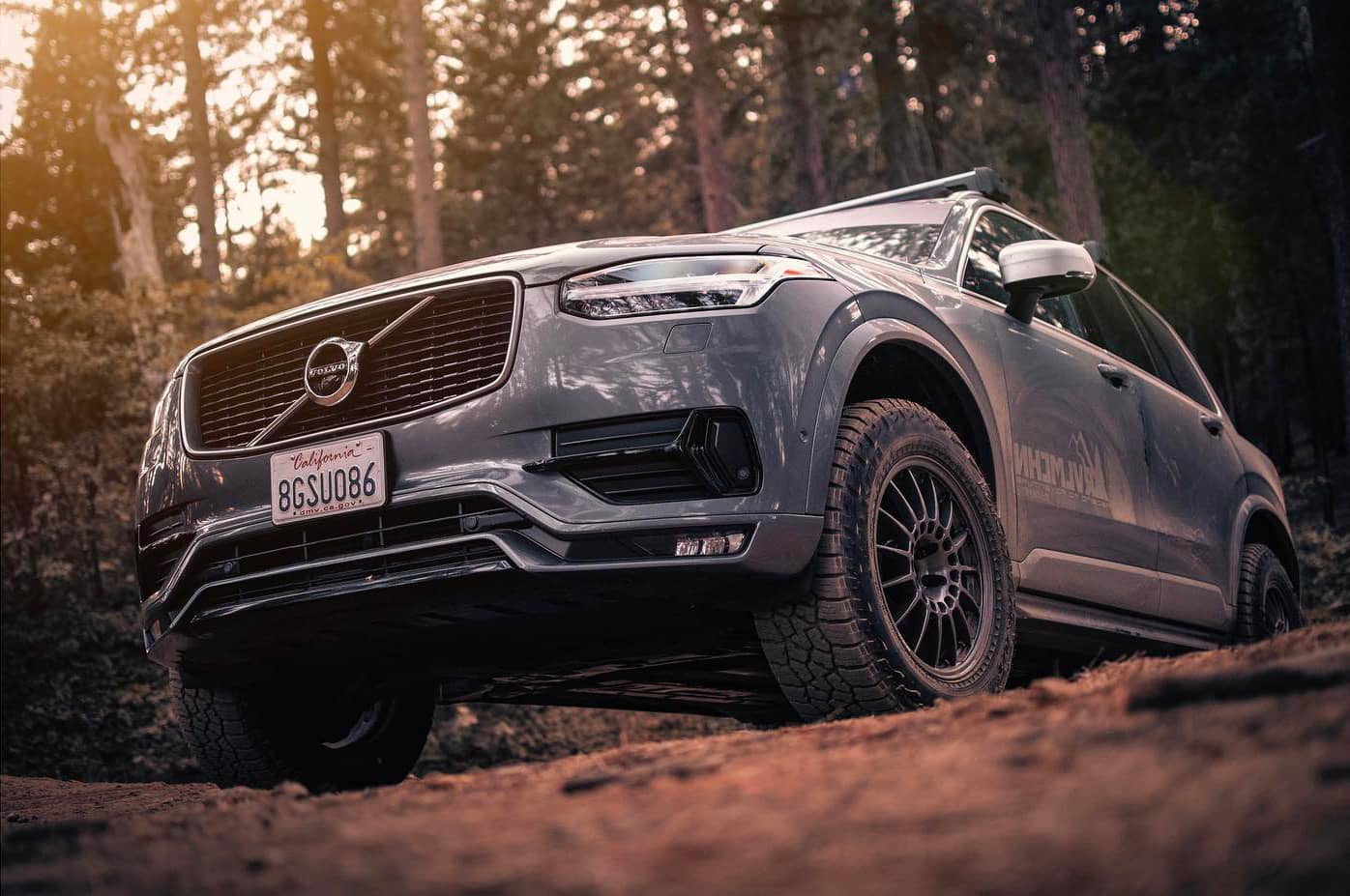 The Volvo XC90 is no exception, as it has everything you need to go for a fun ride off the beaten path. Here are 3 main benefits:
All-Wheel Drive (AWD) System
All-wheel drive is a must when it comes to off-roading. You never know when you might encounter a slippery surface or loose gravel, so it's always better to be safe than sorry. The Volvo XC90 comes standard with an AWD system that will keep you moving forward even when the going gets tough. Volvo is not new to off-roading actually, as back in the day their first-gen XC70 made a lot of noize in the AWD wagon segment.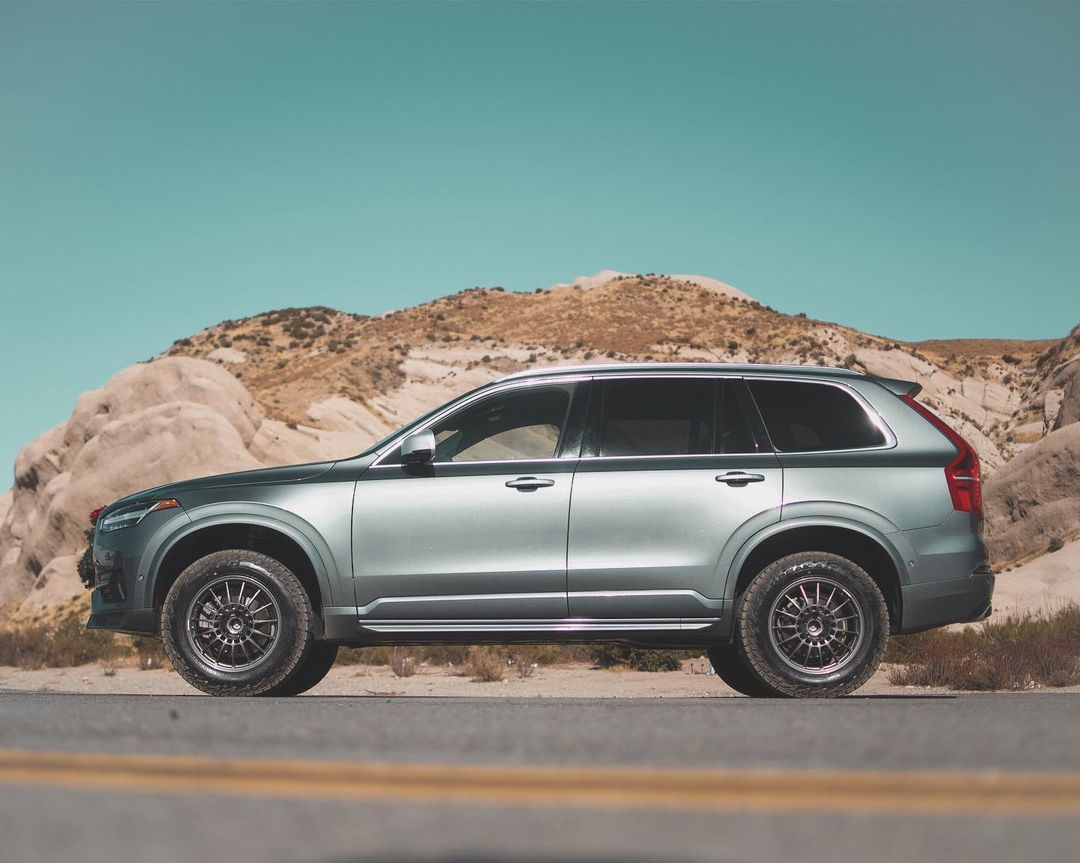 Smart Electronic Assistants
Like many modern crossovers, the Volvo XC90 is equipped with smart electronic assistants that help you navigate even the most difficult situations. These assistants keep an eye on things like your traction and wheel slip, so you can focus on enjoying the ride.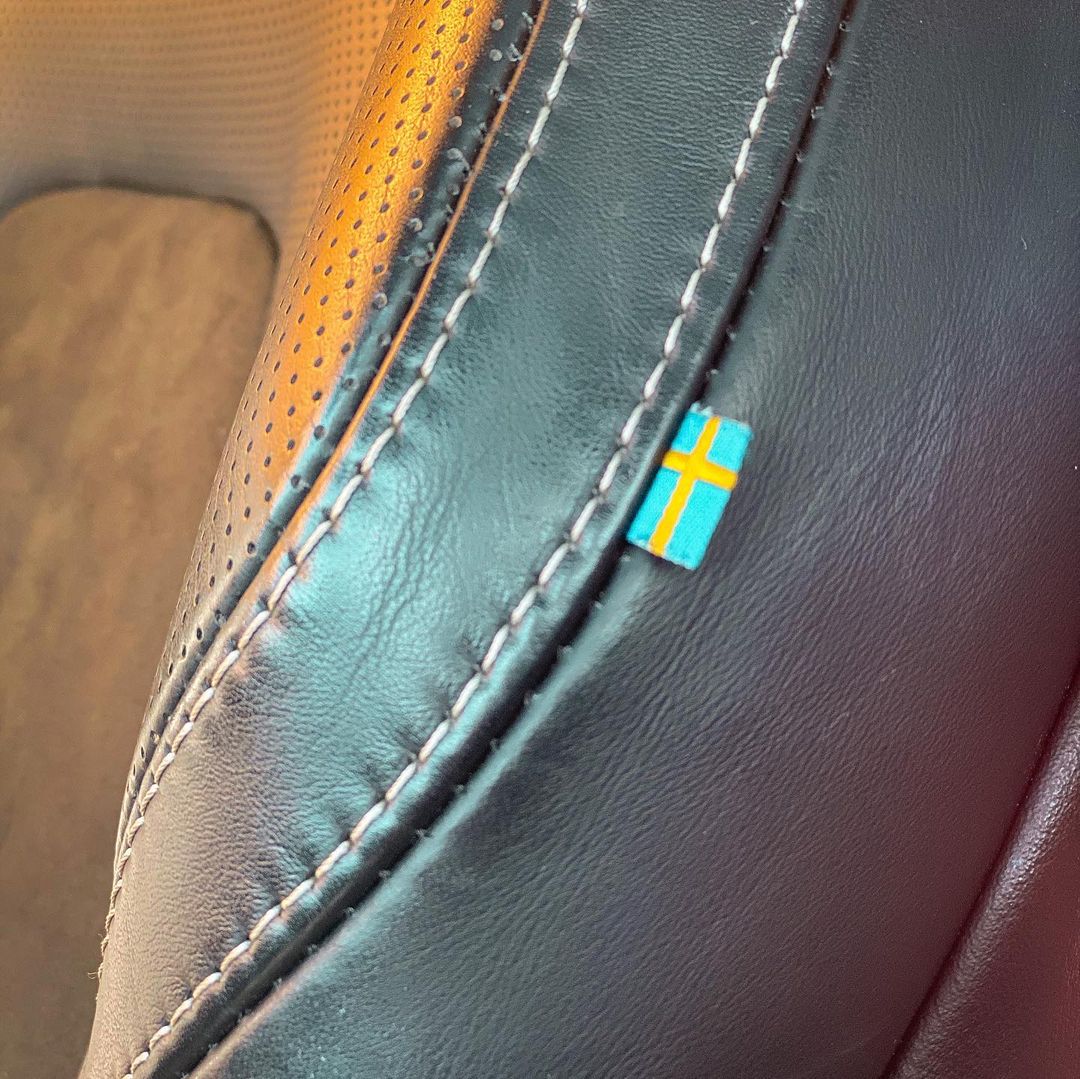 Factory Air Suspension
As we mentioned before, factory air suspension is a great feature to have in an off-road vehicle. With the touch of a button, you can lift the Volvo XC90 2″ off the ground, giving you more clearance over obstacles. According to Volvocars.com, the ground clearance on models equipped with this kind of suspension can range from 8.9 to 10.5", which is quite impressive for a premium crossover.
"We got this R a design fully loaded with the carbon fiber system and the airride to do this lifted look and it's also equipped with the HEICO LEVEL SELECT ECU so I can slam it and drive it in the EASY ENTRY MODE that lowers it 2" below stock." – Gabe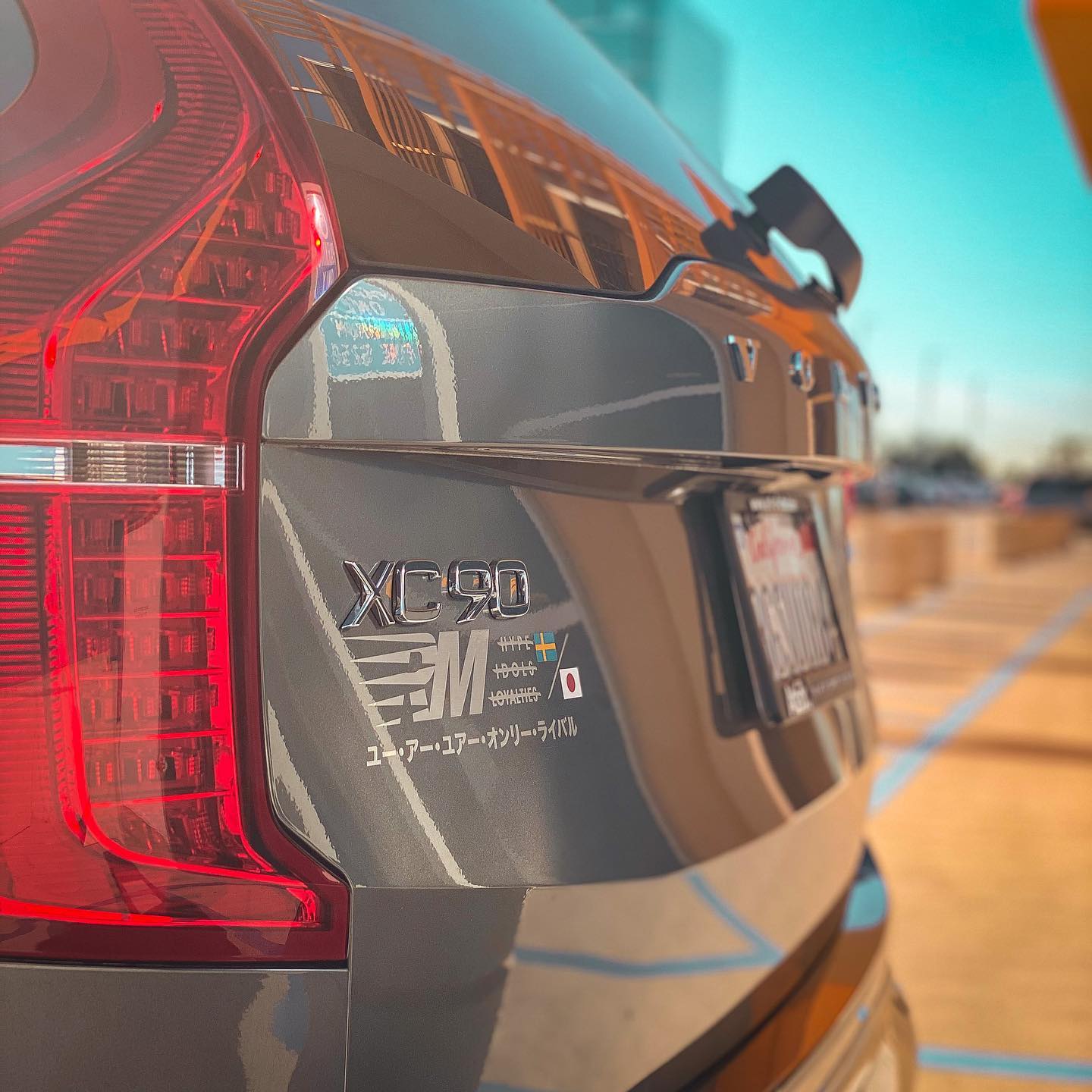 Tires
Despite being equipped with all of the modern technological features to assist you on rough terrain, this crossover platform has its limits. To push them a little further, Gabe has outfitted it with oversized 265/65/18 all-terrain tires thatequal to 32″.
| Metric Wheel Size | Fitment | Off-road Size in Inches |
| --- | --- | --- |
| 235/60R18 | Factory | 29 |
| 235/55R19 | Factory | 29 |
| 275/45R20 | Factory | 30 |
| 275/40R21 | Factory | 30 |
| 275/35R22 | Factory | 30 |
| 265/65R18 | Custom | 32 |
First of all, they improve the traction on an uneven surface; second, they provide the ability to deflate and keep going even when things get more serious. On top of that, they add one extra inch of ground clearance compared to the stock vehicle.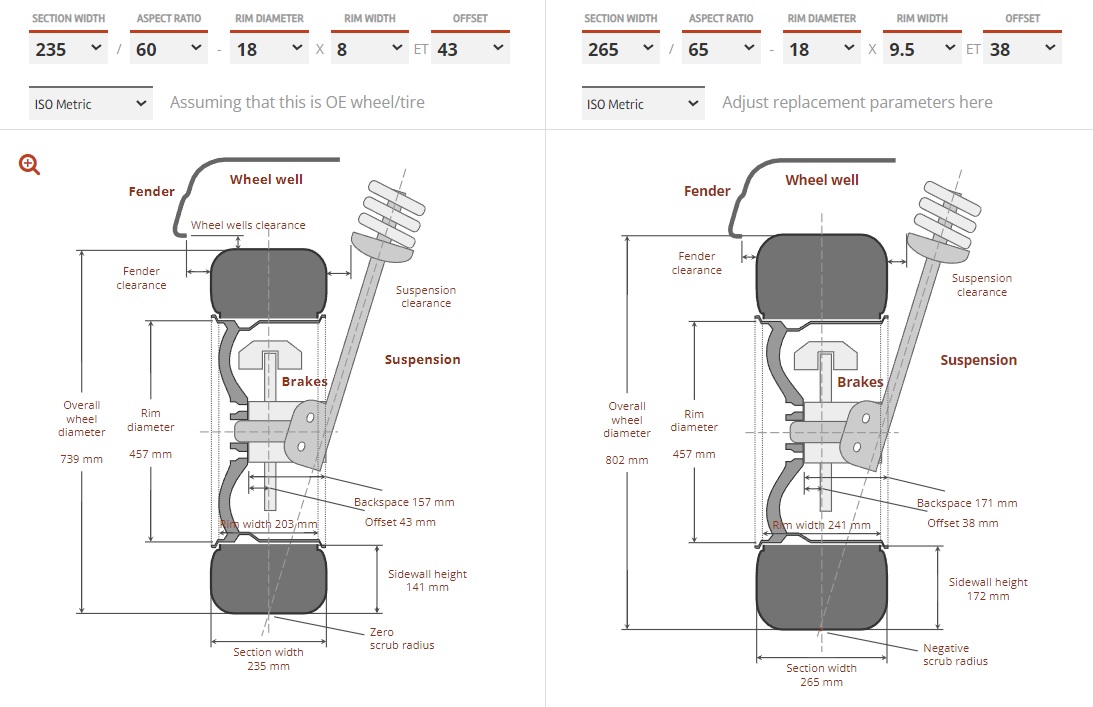 SPECS – 2018 XC 90 Rdesign
Rims: ENKEI RS TC5 18×9.5 +38
Tires: Falken Wildpeak AT3 265/65/18 (equal to 32")
Suspension: Factory Air suspension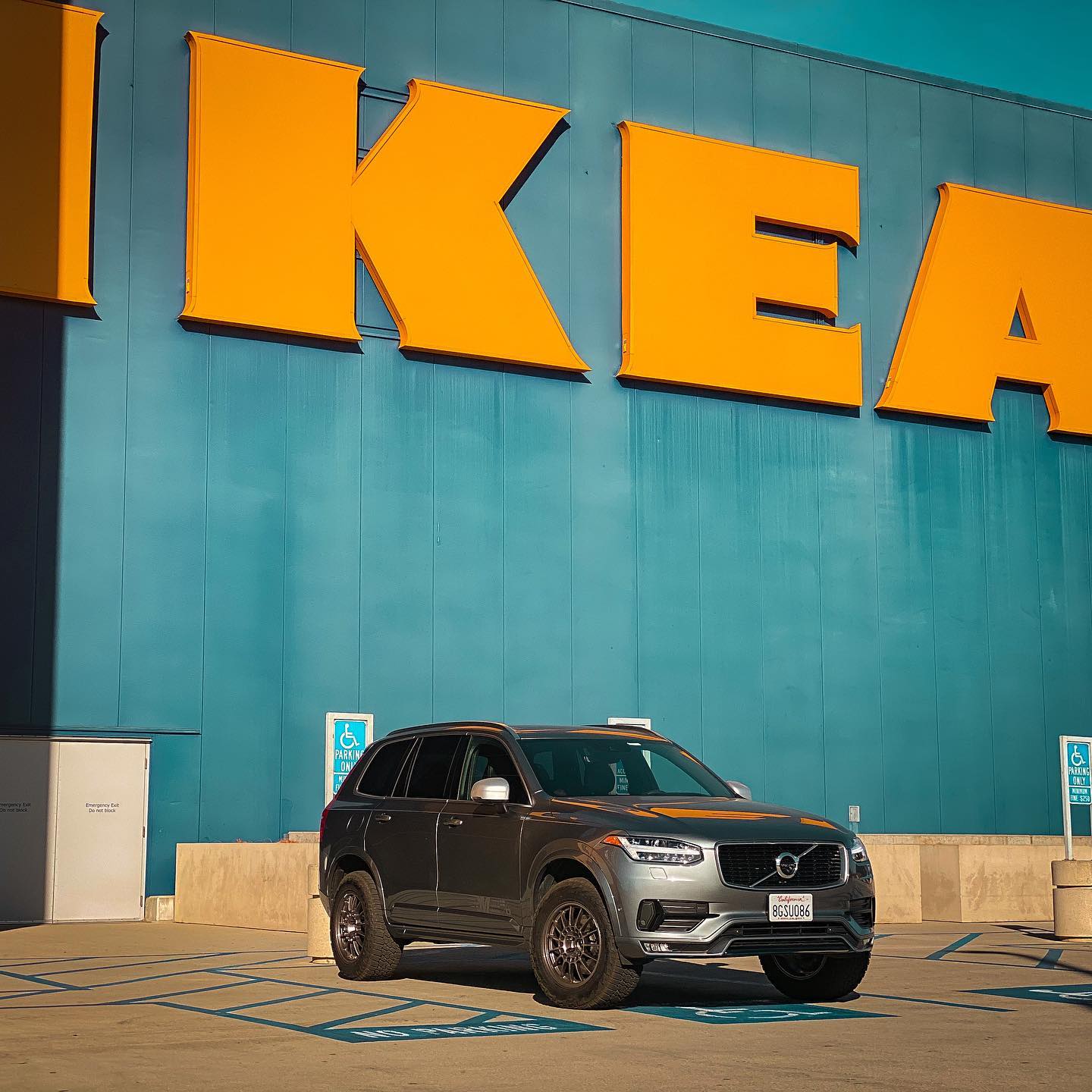 Conclusion
It's fair to say that Volvo XC90 is rarely used for off-roading for a variety of reasons, with one of them being the cost. Yet, it has all the necessary features required to go off the beaten path. With its all-wheel drive system, smart electronic assistants, and factory air suspension, this crossover has got the potential to handle mild and medium trails if fitted with the right tires.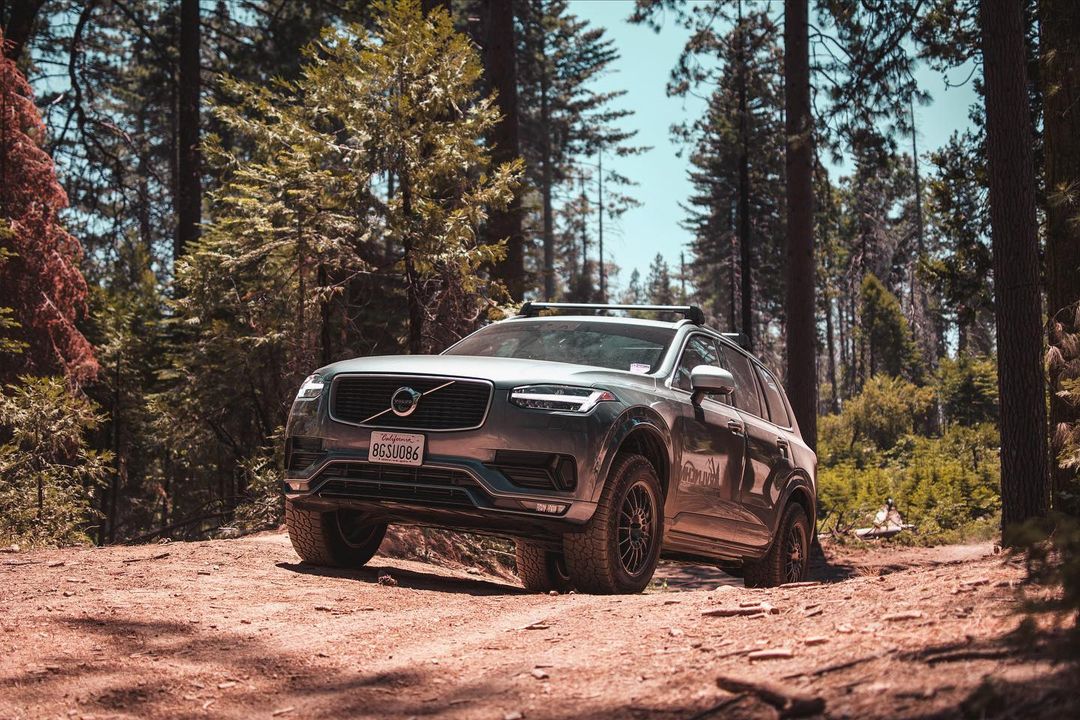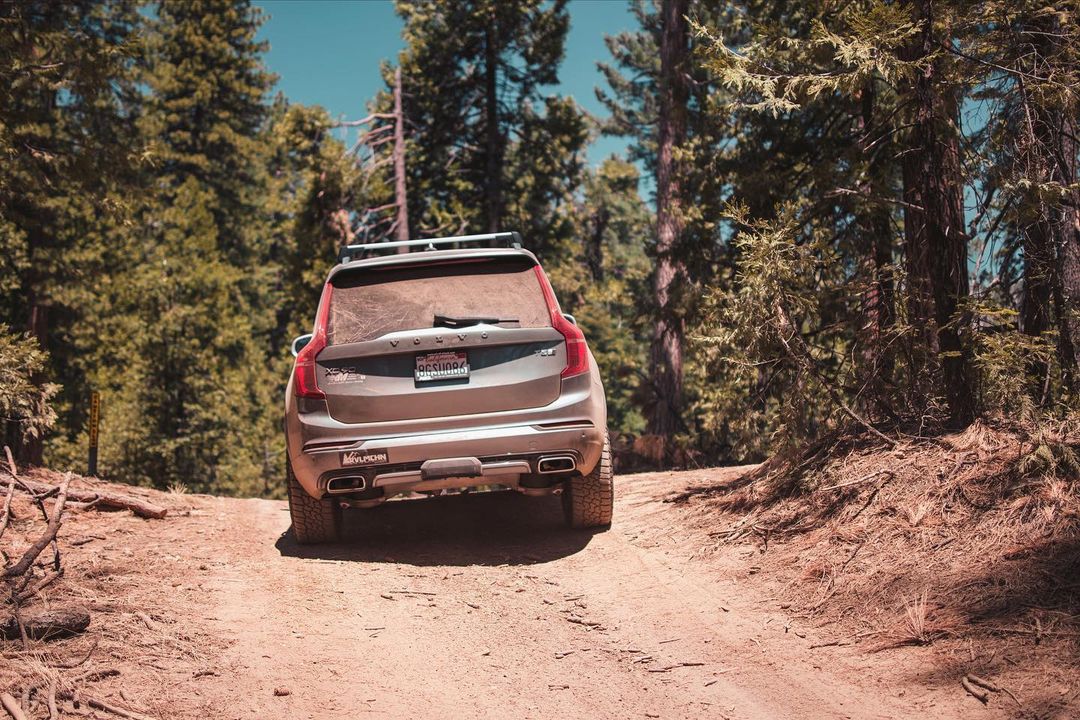 So if you are adventurous to try something different, a Volvo XC90 may be a great candidate for your next off-road project. Know your limits though, as it's not that bullet-proof and unstoppable as a body-on-frame truck with low range and locking differentials that we usually see on the trails.
The price to fix the damage from difficult trails can be quite costly on these vehicles, but the style, level of comfort, and driving pleasure can easily outweigh the limits of the platform for people who dare to be different. Enjoy wheeling…just stay out of trouble!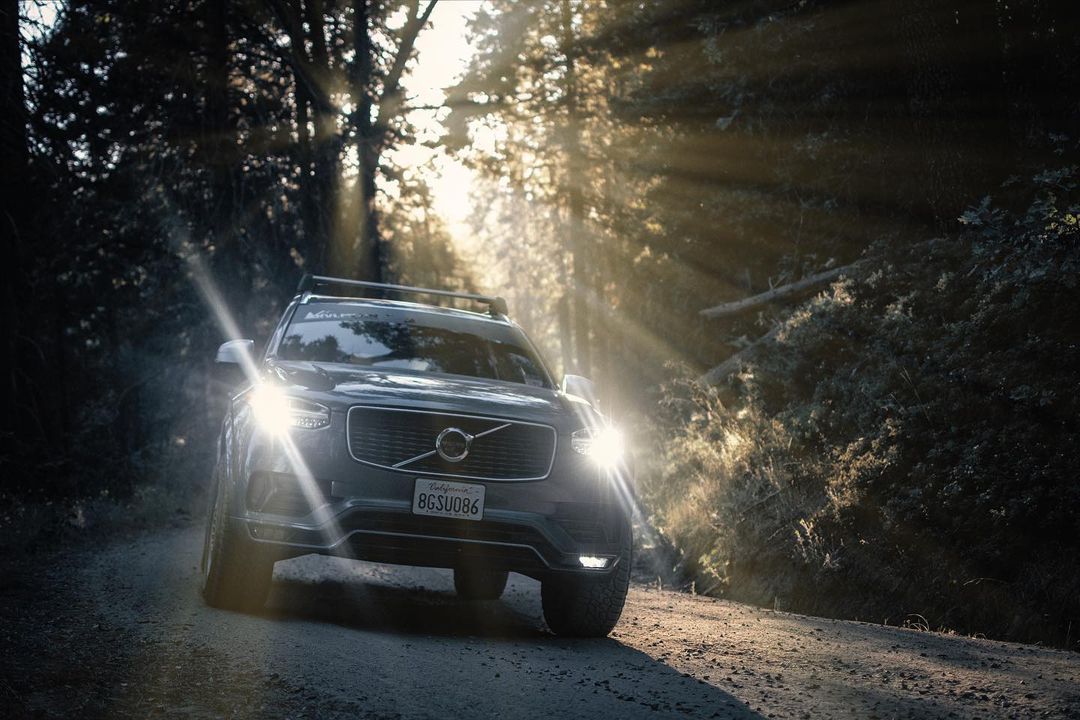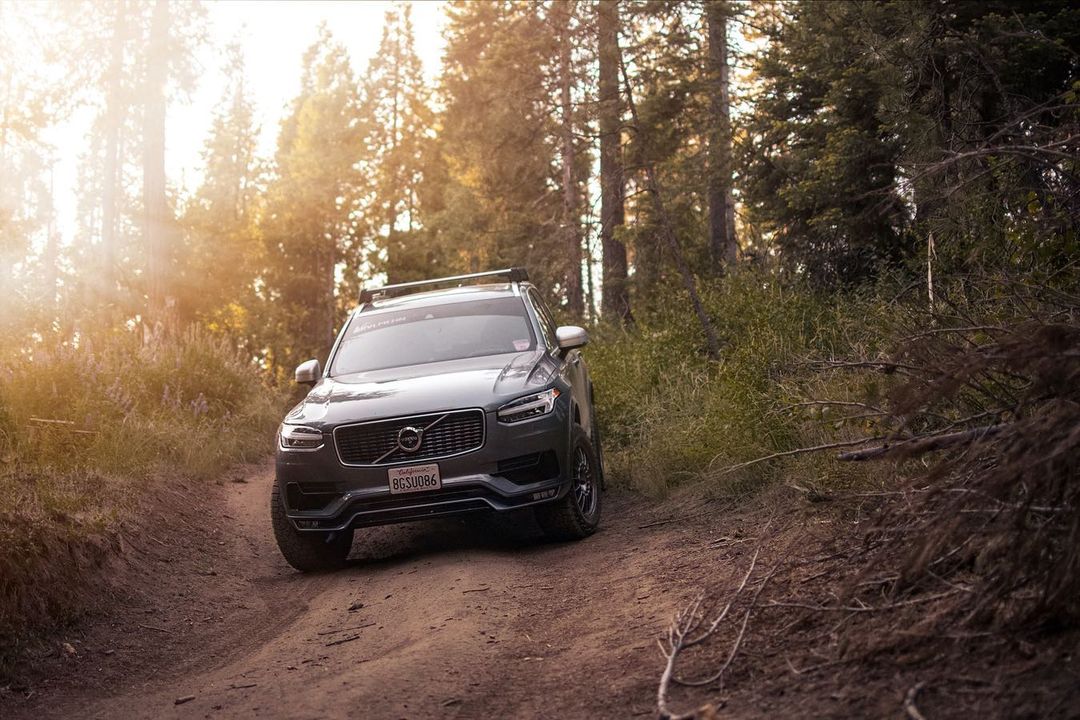 So whether you're looking for a perfect combination of a comfortable on-road SUV and a capable adventure vehicle, the Volvo XC90 can be a great option to consider.
Watch the progress and find out more about this Volvo XC90 project by visiting the Instagram profile of the owner: @rival_gabe!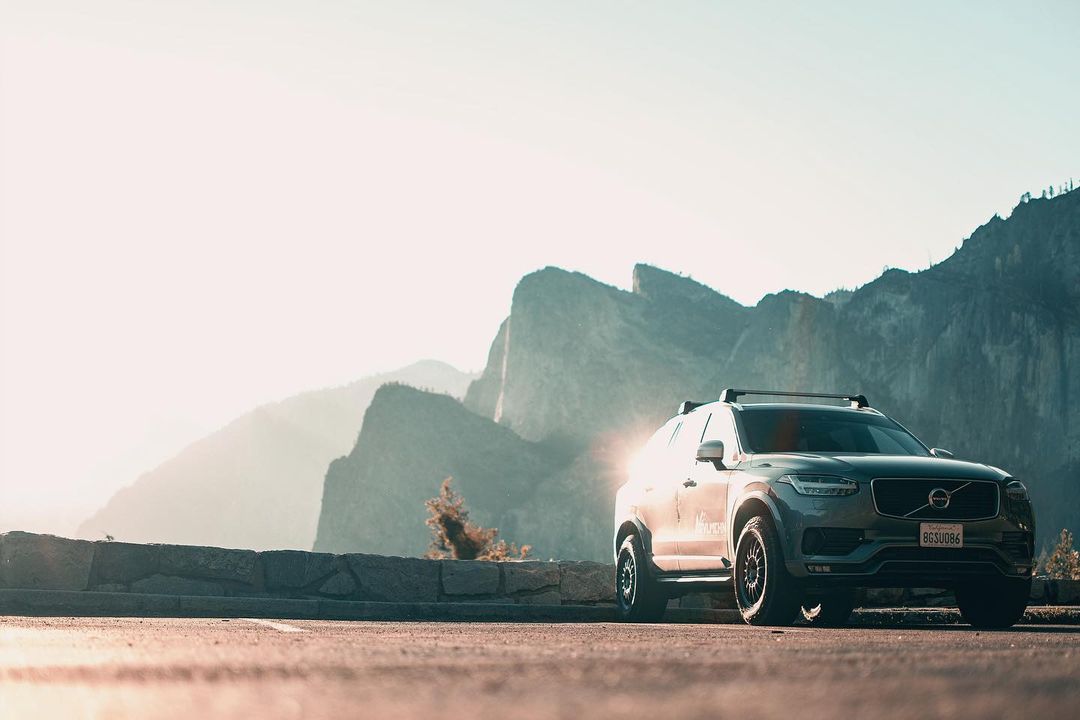 Related Parts & Mods
– Inspired by this Volvo XC90 build and looking to prepare your own crossover for off-road adventures? Some parts used on this vehicle were sourced from custom shops or custom made, but our team has put together a list of products and accessories available online that may help you to achieve similar results:
Wheels
Roof Rack
Roof Top Tent
Awning
Lights
*Before ordering any part or accessory, it is recommended that you verify its fitment with a qualified professional and/or seller. We are not responsible for fitment or other issues that may arise from using the products featured on our website.
Stay tuned for more project reviews on Offroadium.com – Follow us on social media, and share this write-up if you enjoyed reading it!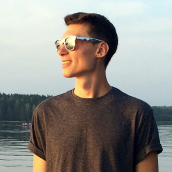 Matt Grabli
Matt brings over a decade of automotive expertise to his role as staff writer and editor at Offroadium.com. With an enduring passion for the off-road vehicles and adventures, he is devoted to creating interesting content that equips 4x4 enthusiasts with the knowledge to improve their rigs.