Lifted Porsche Macan Off-road Build: A/T Wheels & Other Mods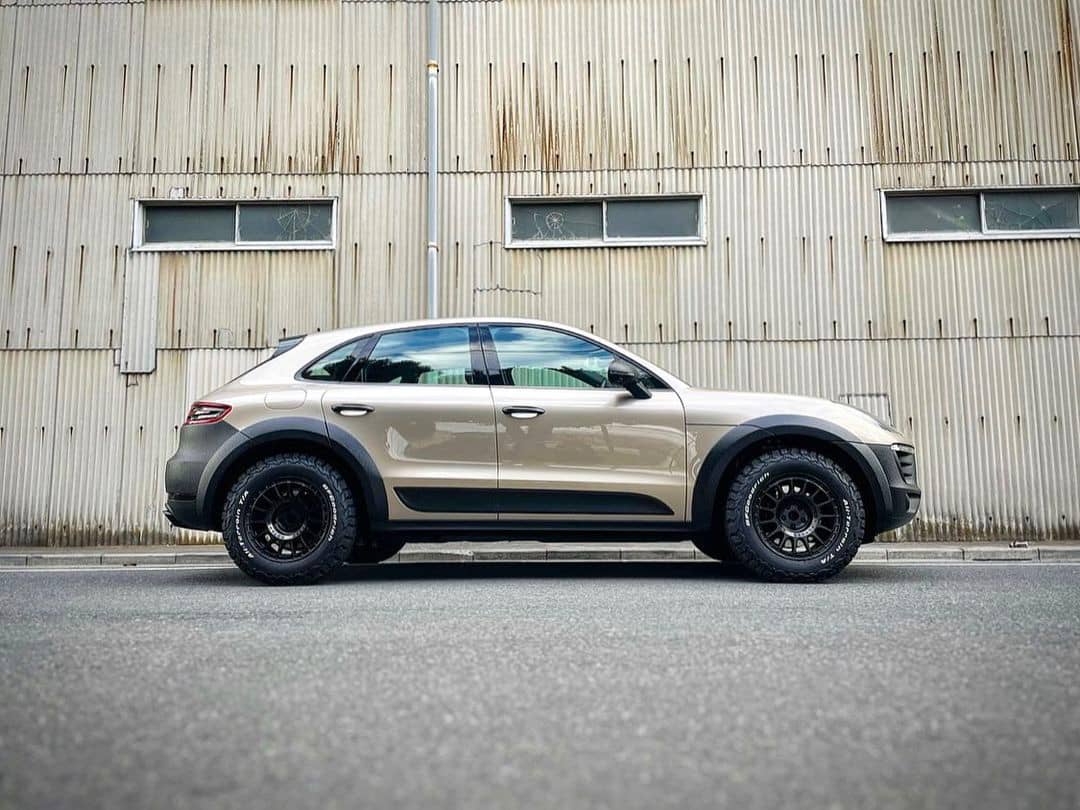 Unlike many premium vehicles, Porsche Macan is not just a great on-road car – it's also a great SUV that is capable of driving in difficult road conditions that would stop any average sports car! Along with powerful engines and sharp handling, the Macan has all the features you need to take on pretty much any terrain you may encounter on your way. It has an advanced all-wheel-drive system, with hill descent control and electronically controlled center diff clutches.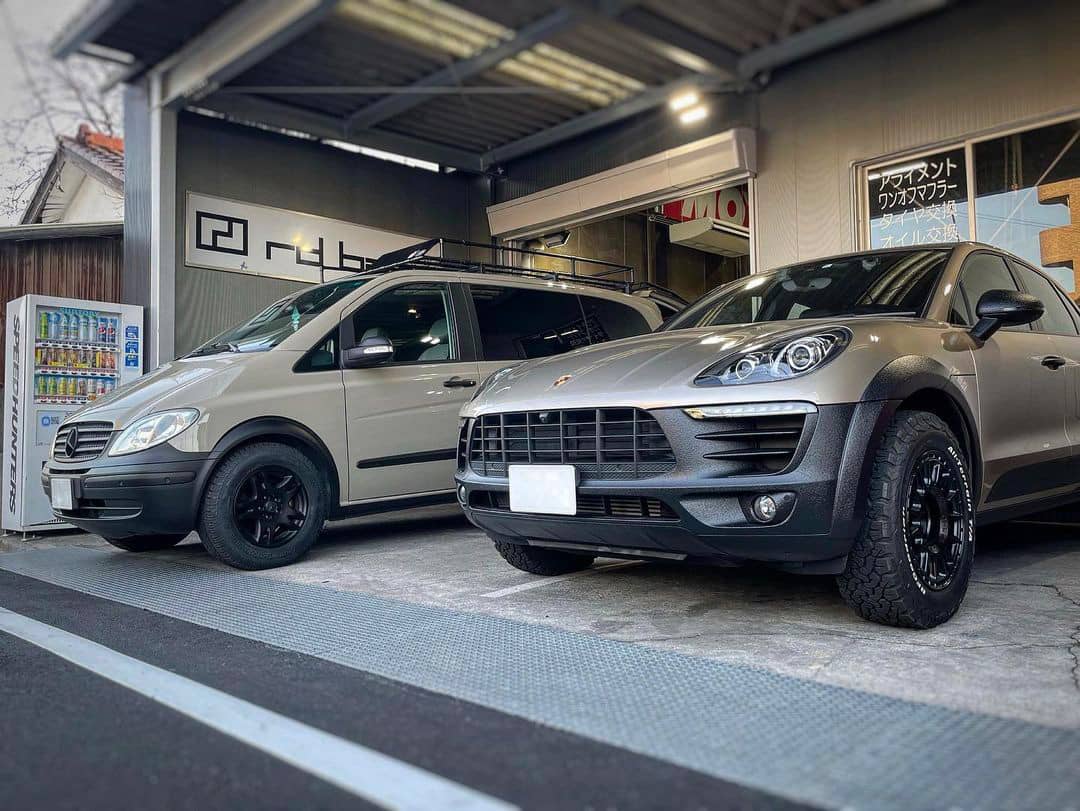 You don't have to give up your Porsche when the pavement ends or weather conditions turn into a nightmare. With the Macan, you can have the best of both worlds – a sports car that's perfect for spirited driving and one that's just as capable in difficult off-road conditions as the bigger SUV.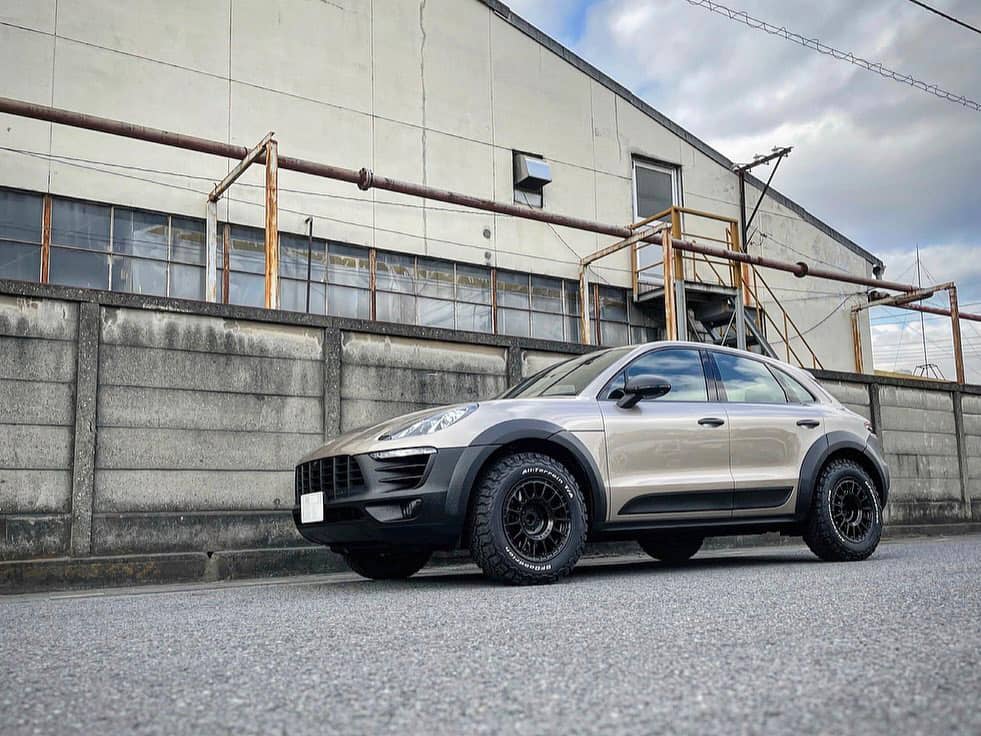 Is Porsche Macan any good for Offroading?
Porsche's flagship SUV Cayenne has got pretty impressive off-road capabilities even compared to the big 4×4 trucks like Toyota Tacoma or a Jeep Wrangler, that's why it become so much popular among the off-road enthusiasts (check out Porsche Cayenne offroad builds on Offroadium). With all that in mind, it's not a surprise that Porsche engineers decided to outfit the Macan with some of the off-road tech used in the Cayenne.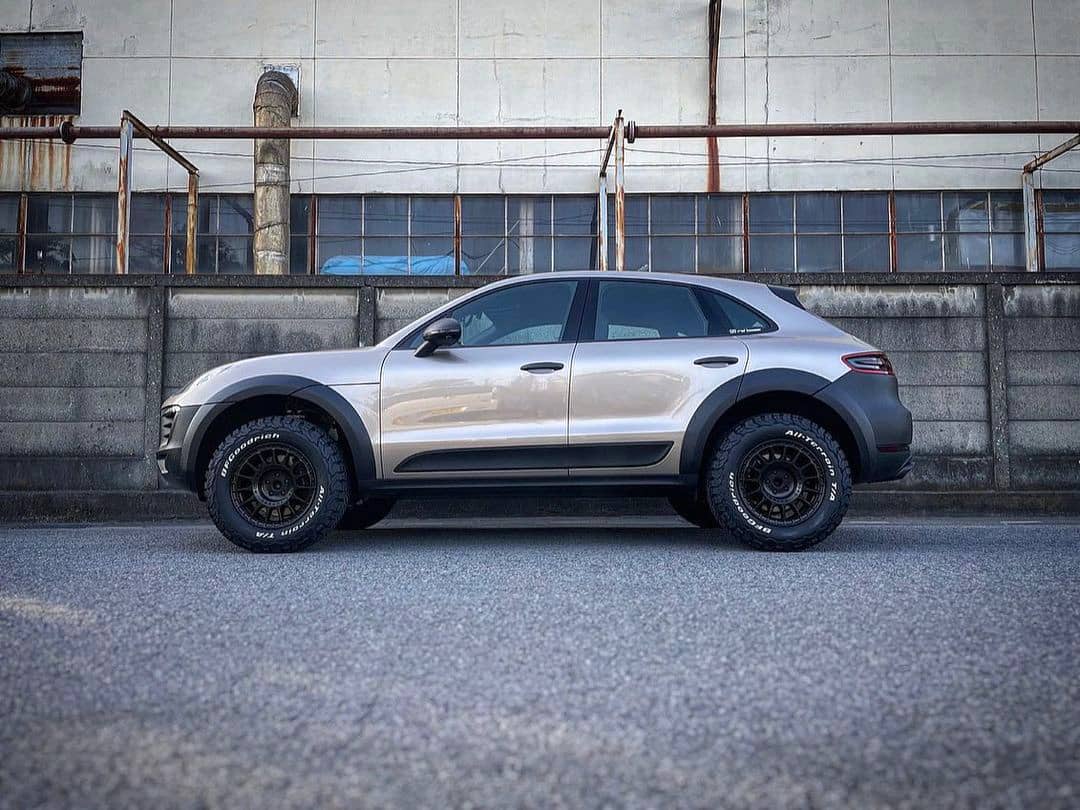 Although Macan was designed to be sportier compared to the Cayenne, so it didn't inherit all the off-road features of the bigger brother, like the rear locking differential or high clearance, yet it received the smart all-wheel-drive system along with the hill descent and other features that allow it to handle the off-road terrain with ease.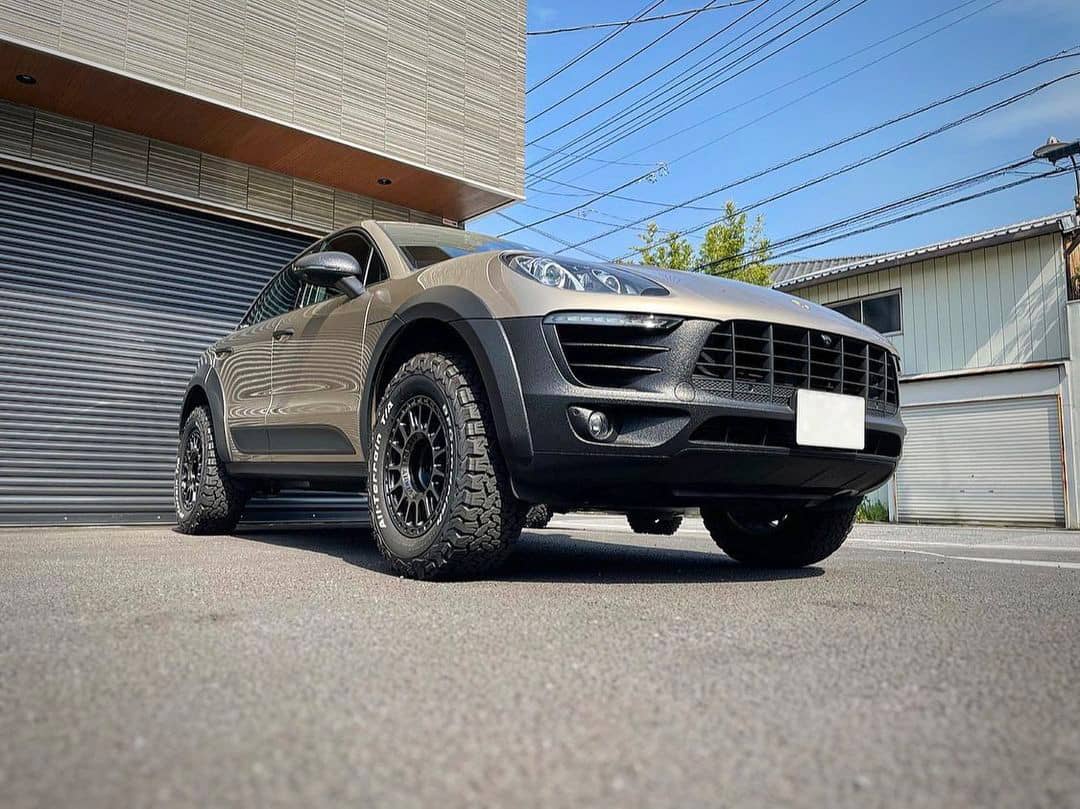 Once you hit the off-road button all vehicle systems along with the transmission and air suspension set to the torque optimization mode and get the vehicle ready to handle the roughest terrain. With the right tires on, you can overcome surprisingly serious obstacles, you could never think were possible for a compact crossover.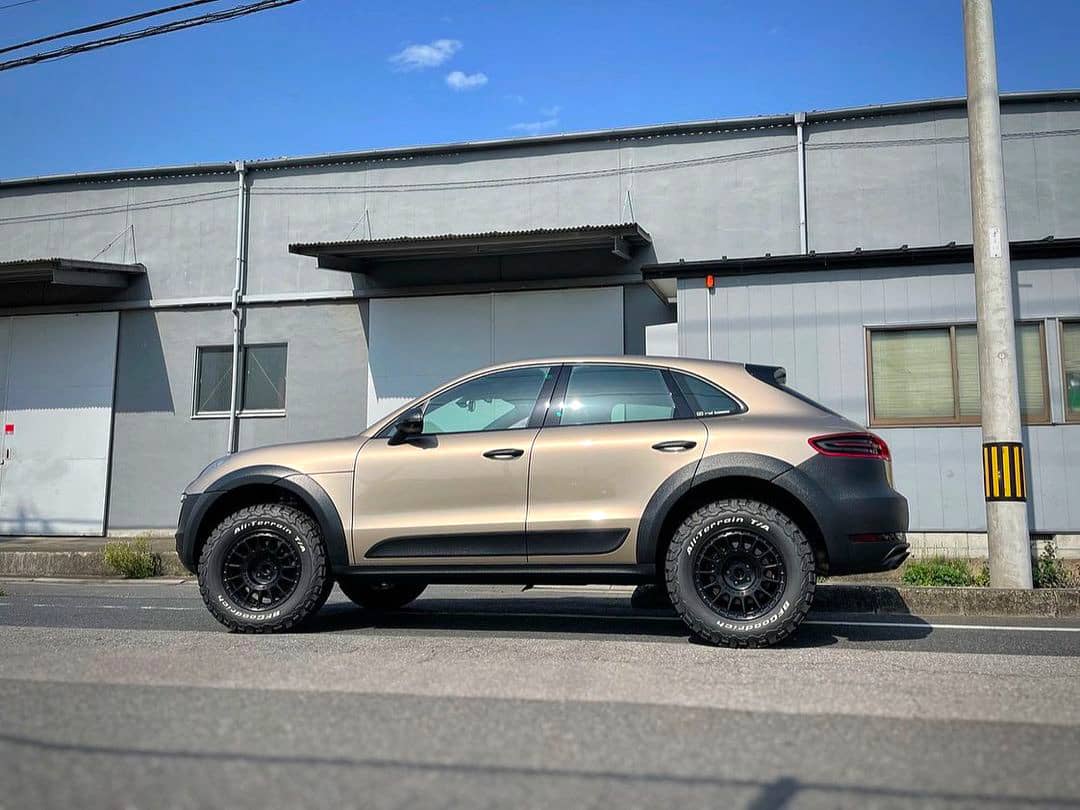 What are some mods you can do to your Porsche Macan to make it more off-road capable?
The factory suspension is already quite good, but if you want to take your Macan to the next level, you can install an aftermarket suspension lift. This will give you more ground clearance and allow you to fit larger off-road tires. You can also add skid plates to protect the underbody from rocks and other obstacles, and a set of off-road wheels will improve the traction.
Lift kit – This will raise the car and give it more ground clearance, making it easier to drive over obstacles. 20-40mm lifts are available for Macan models with the air suspension
Wheels – Larger wheels will help the car traverse rough terrain more easily
Tires – A set of all-terrain tires will provide better grip in slippery conditions
Suspension – Upgrading the suspension will make the car more stable when driving on uneven surfaces
Skid plates – These will protect the underside of the car from damage when driving over rocks and other debris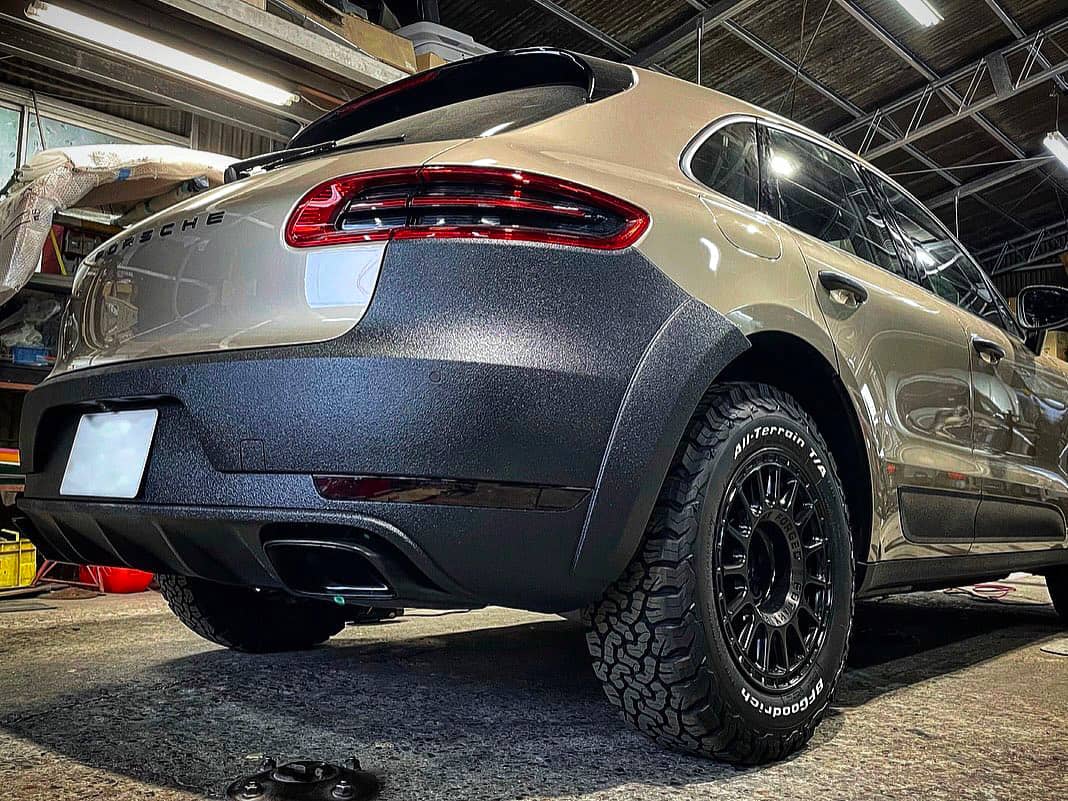 This is exactly what has been done to this awesome-looking Porsche Macan modified by the Japanese shop RDBase.JP. It was lifted with a help of AllGround lift springs that free up some space in the wheel wells for oversized BF Goodrich all-terrain tires. Black Rhino custom Off-road wheels aren't the lights on the market but they definitely top off the off-road-ready look of this Macan.
To protect the bumpers and fenders from the chips and scratches on the rough terrain they were covered with a protective layer of Raptor liner, often used by 4xx4 truck and SUV owners.
What type of offroad wheels are best for a Porsche Macan
A properly selected rim and tire package will extensively improve the off-road capabilities of your Porsche or a similar lifted VW Tiguan. Wheels with a taller sidewall and smaller rim diameter are better for off-roading because they provide a wider contact point when aired down and decrease the risk of damaging both rims and tires.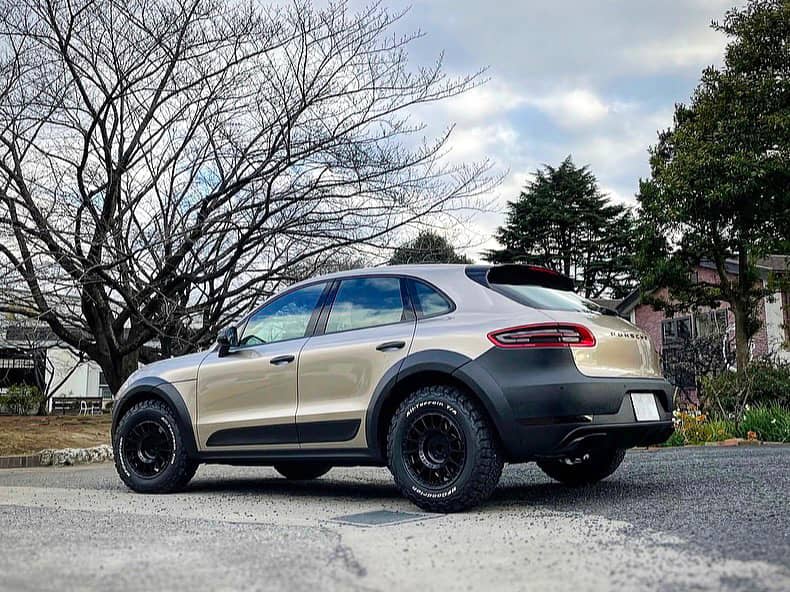 All-terrain off-road tires will provide excellent traction on compromised terrain such as sand, light dirt and snow and ensure optimal handling on paved roads. Mud tires, with all their benefits and maximized traction in the mud or sand, will be a little bit over the top for a Macan, as they will definitely affect the handling and stability of this high-performance vehicle on concrete roads.
Other modifications you can make to your lifted Porsche Macan
It's not hard to guess that you can easily damage body panels and undercarriage components when going off the paved roads, so it's always a good idea to take care of them in advance.
Skid plates, transmission, and differential covers will provide additional protection from rocks and debris to vulnerable components such as the transmission and drivetrain.
Roof Rack & Other Gear
Think about what would you need on the road and at your camping spot. Food, camping, and sports gear should be on your list, so figure out a way to carry them conveniently.
A roof rack is an absolute must for any overland adventure style project, as it allows you to free up some space in the cargo area of your vehicle and mount all necessary gear and supplies
Conclusion
So, if you're looking for a sporty compact crossover that can handle anything you throw at it, the Porsche Macan is a great option. With a few simple modifications, you can turn it into an off-road SUV that's capable of taking on any terrain!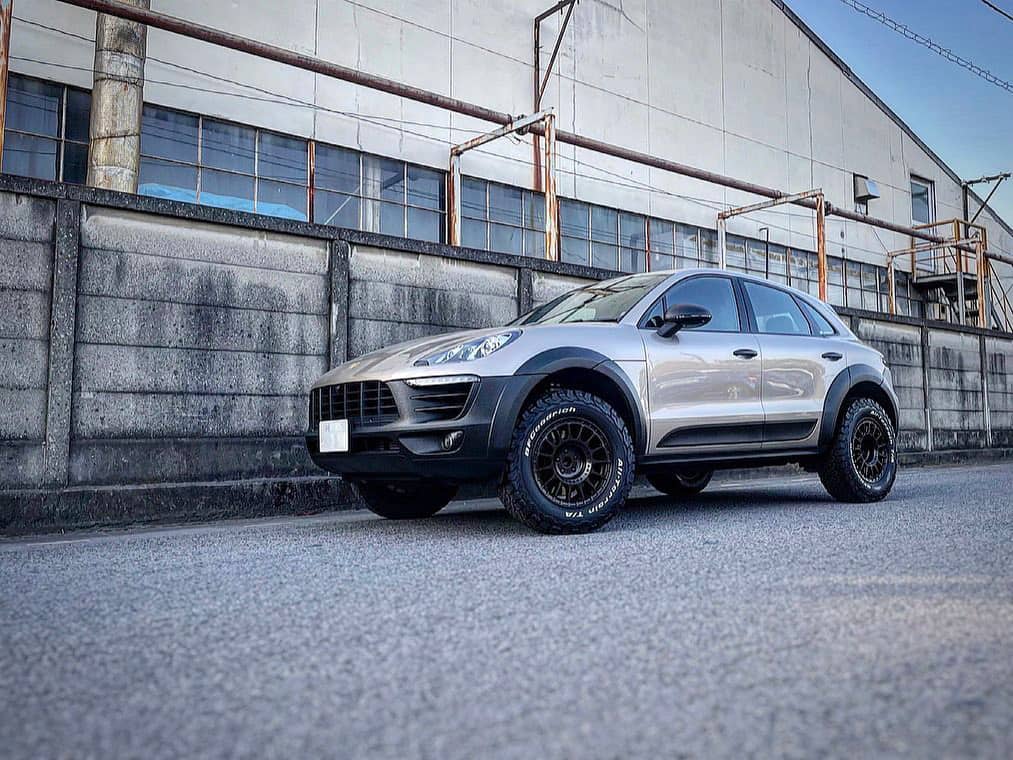 Related Parts & Mods
– Inspired by this Porsche Macan build and looking to prepare your own crossover for off-road adventures? Some parts used in this build were sourced from custom shops or custom made, but our team has put together a list of similar products and accessories available online that may help you to achieve similar result:
Lift Kit
Wheels
*Bigger tires may fit with a lift kit and/or trimming.
Roof Rack
Roof Top Tent
Awning
LED Lights
Hitch
Mud Flaps
*Before ordering any part or accessory, it is recommended that you verify its fitment with a qualified professional and/or seller. We are not responsible for fitment or other issues that may arise from using the products featured on our website.
Stay tuned for more project reviews on Offroadium.com – Follow us on social media, and share this write-up if you enjoyed reading it!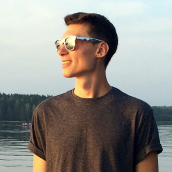 Matt Grabli
Matt brings over a decade of automotive expertise to his role as staff writer and editor at Offroadium.com. With an enduring passion for the off-road vehicles and adventures, he is devoted to creating interesting content that equips 4x4 enthusiasts with the knowledge to improve their rigs.