Throughout the years, Porsche has forged the reputation of an ultimate driver-orientated sports car in racing events and competitions around the world. Unlike many automotive manufacturers, Porsche regards racing as an essential part of ongoing engineering development, which led the company to many technological innovations.
Everyone knows how successful the 911 Series was in road & track competitions, but the fact that it was also a strong player in the rally and even off-road racing back in the day is known only by the real Porsche fans.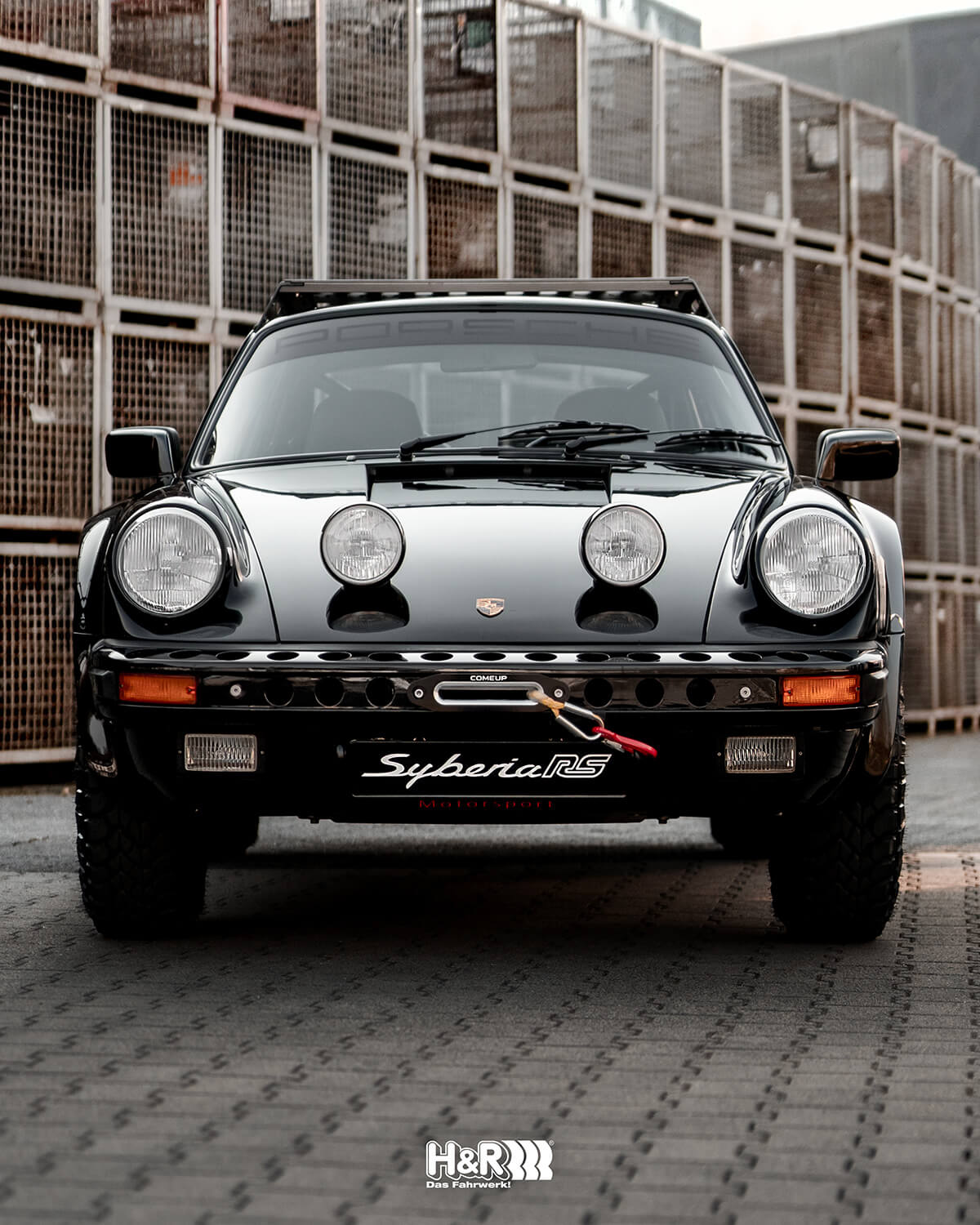 "One of the first off-road versions of the 911 was the Carrera RS 2.7 developed for the African Safari competition back in the 1970-s."
It featured a lifted and softened suspension, slightly bigger wheels to improve the handling on the unpaved roads, strong body armor that wrapped the vehicle around, and auxiliary lighting mounted on the hood.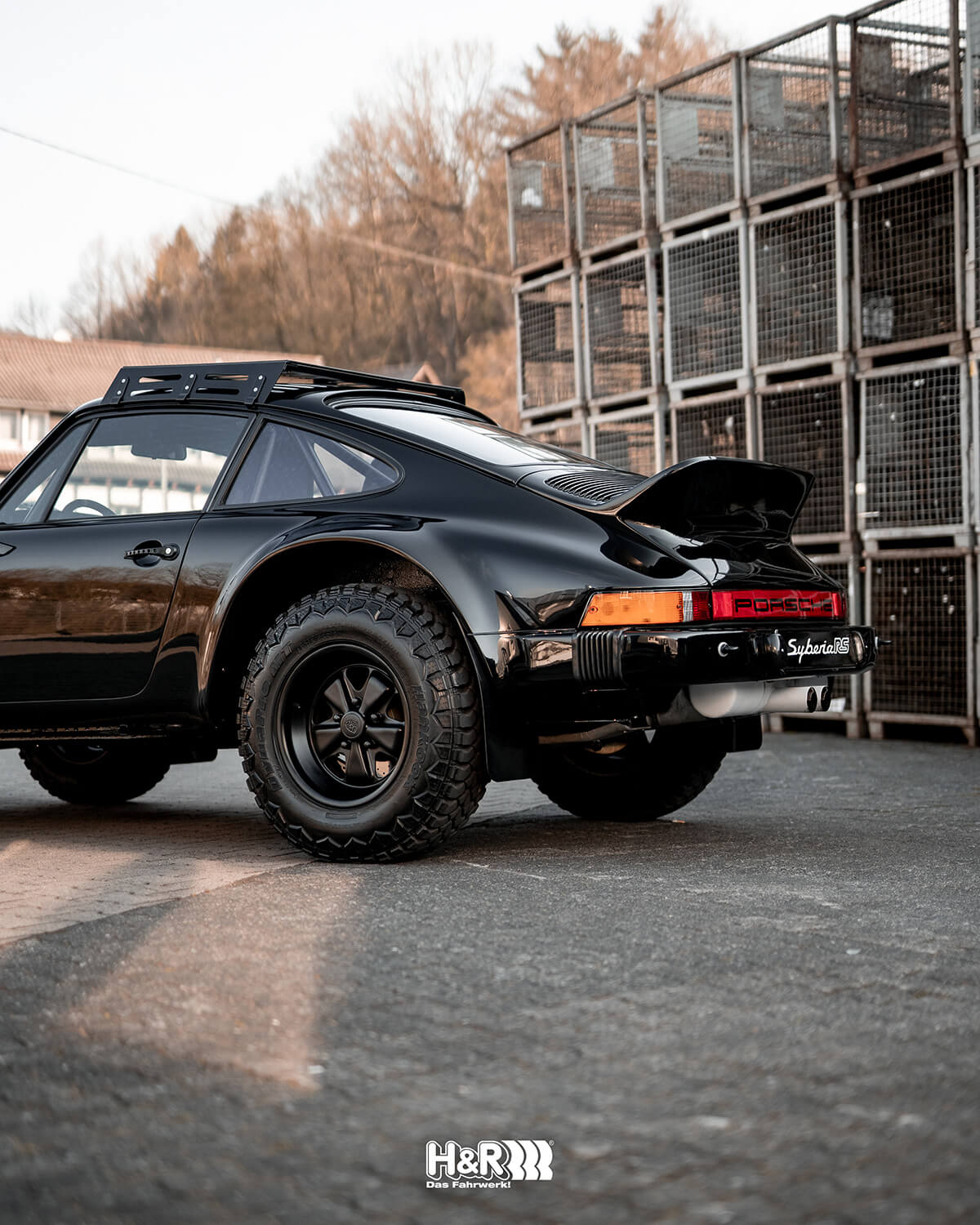 At some point, this stunning lifted Porsche 911 Syberia RS that you see in the pictures can be perceived as a tribute to the original 911 Safari model, but if you take a closer look at this unique resto-mod, you'll realize that the owner went beyond that concept. Oversized mud tires, race-spec interior roll-cage, and fully custom off-road suspension resemble the image of the 1984 Porsche 953 Dakar edition.
"Oversized mud tires, race-spec interior roll-cage, and fully custom off-road suspension resemble the image of the 1984 Porsche 953 Dakar edition."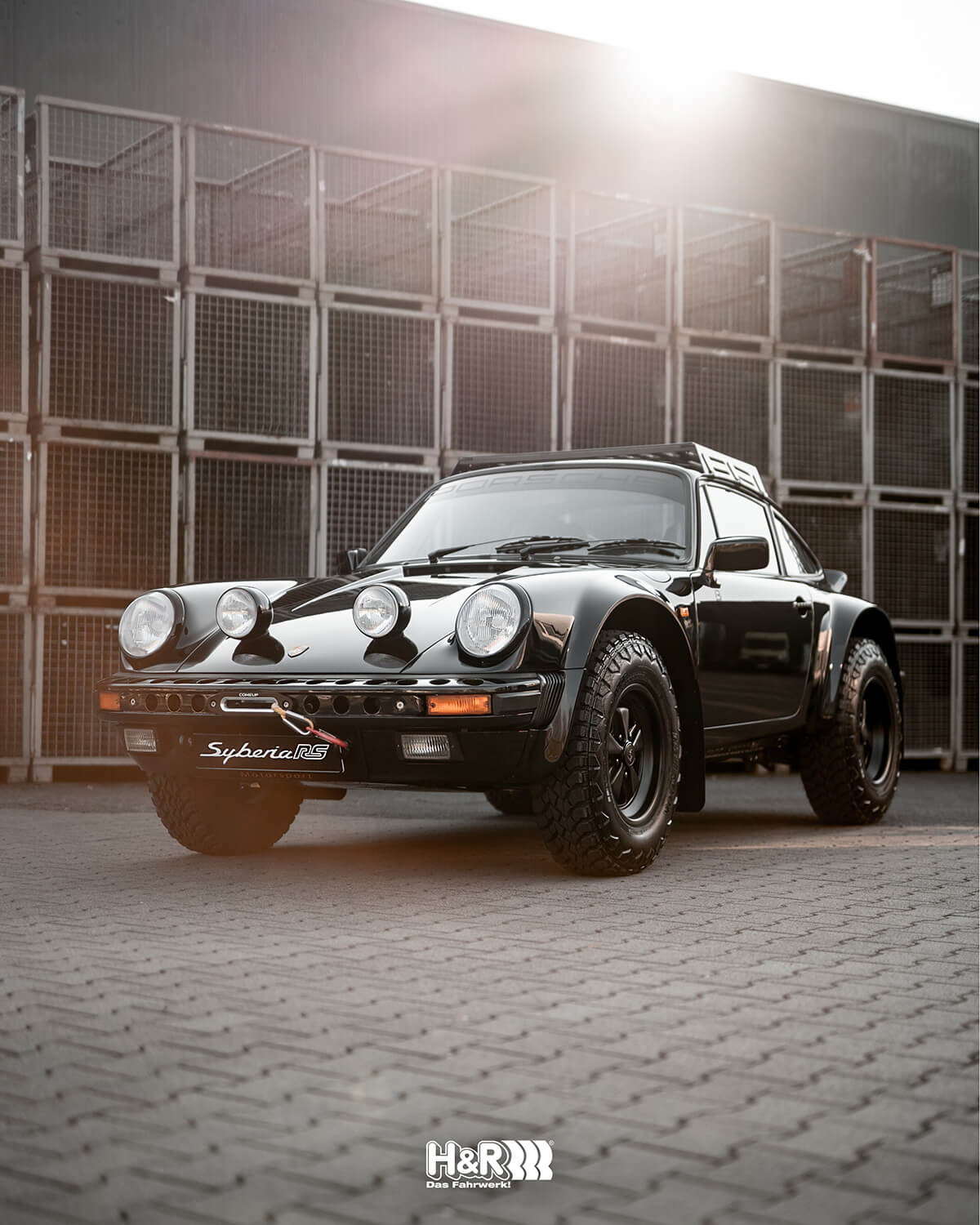 The 1984 Porsche 953 was a special edition 911 with extensively modified suspension, designed to compete in one of the world's most challenging off-road racing events Paris-Dakar, which brought the company the winning title in its class for the first time.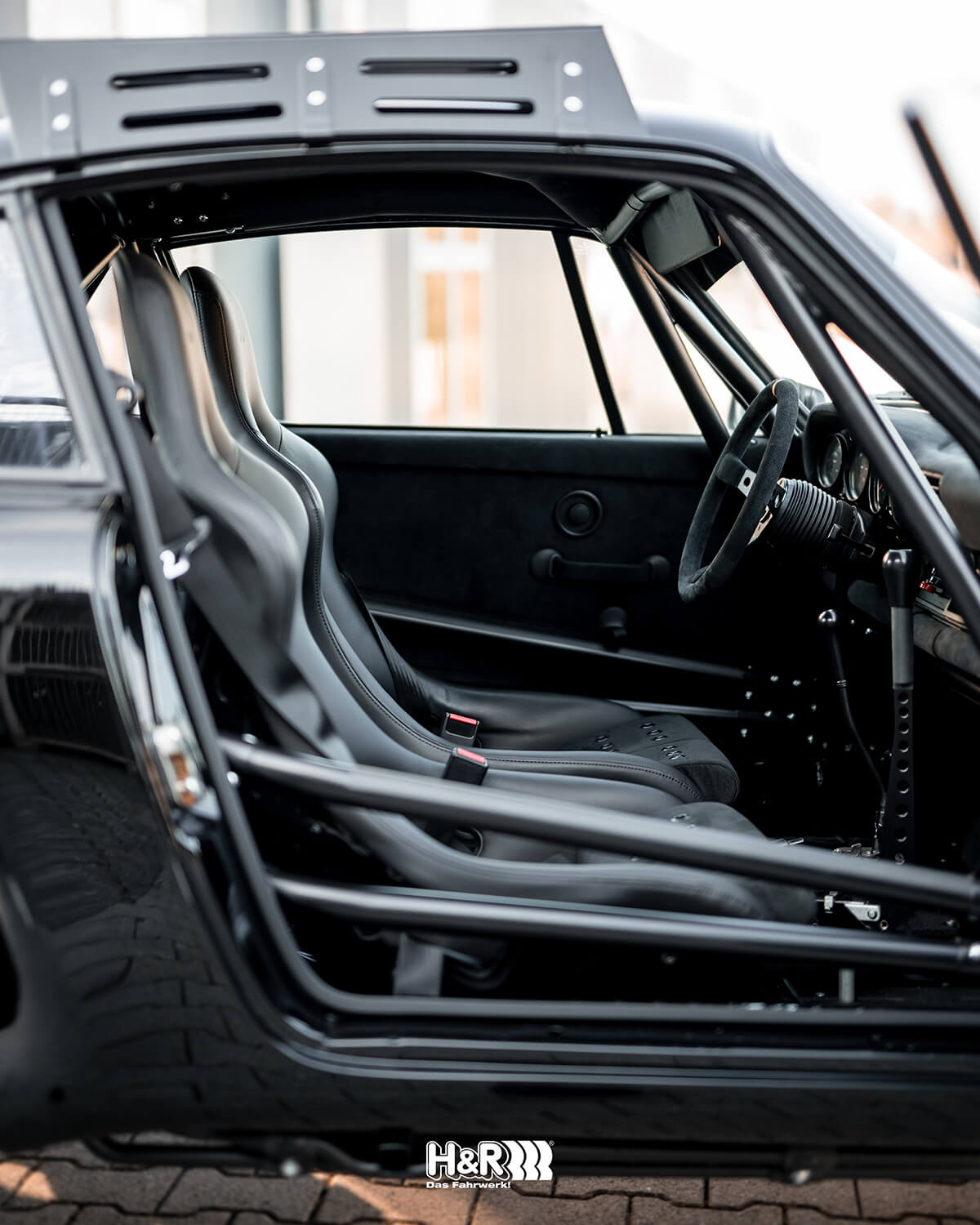 "Another easter egg of this project is hidden in the name Syberia, which brings up the associations with the Transsyberia rally"
that was chosen by Porsche back in 2007 to demonstrate the outstanding off-road capabilities of the Cayenne models and prove their reliability in the most extreme environments. Being one of the most challenging endurance rally raids in the world, Transsyberia rally involved a 6,600-kilometer route through the Ural Mountains, subarctic forests, and Gobi Desert.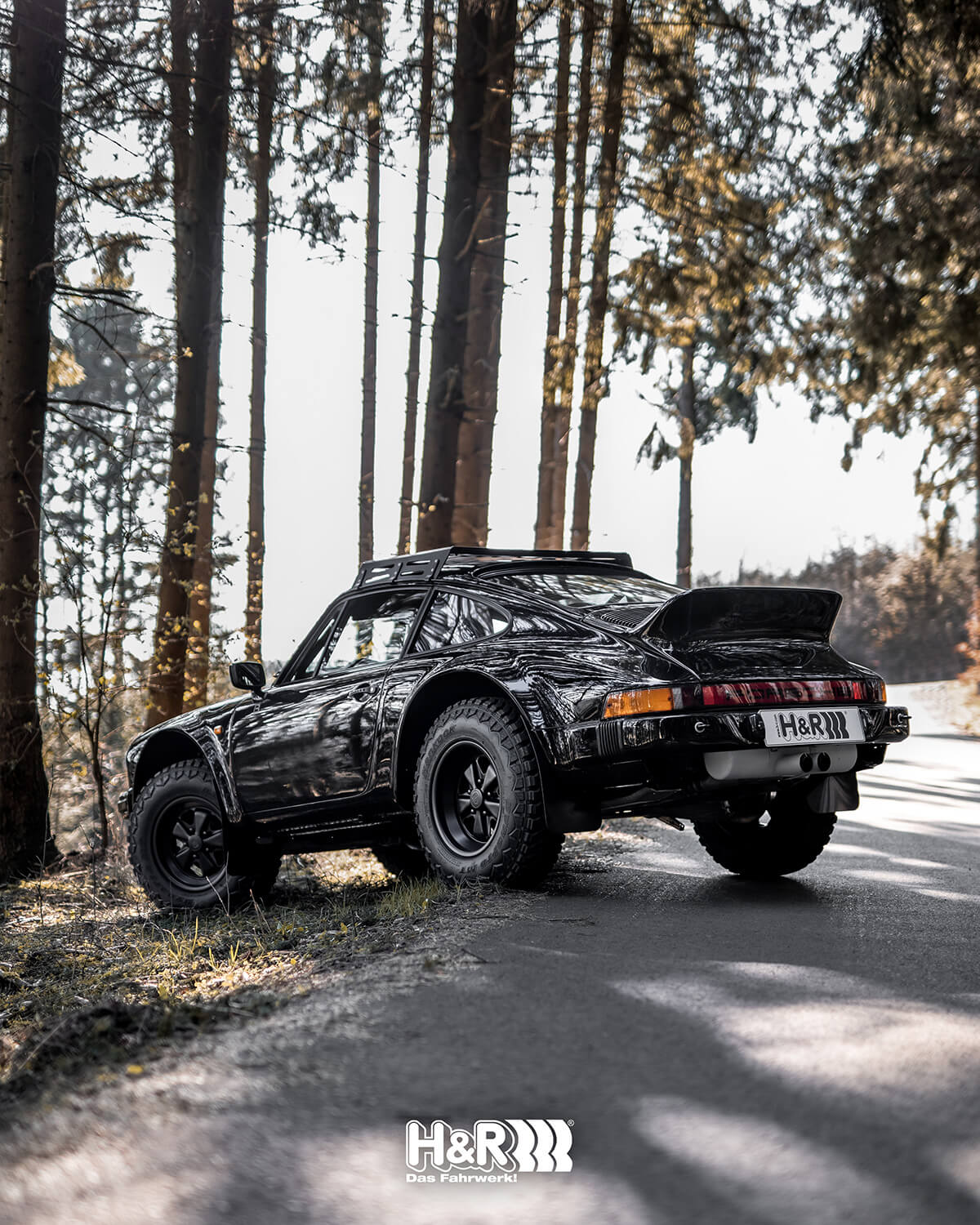 "It's hard not to mention the unique appearance of this car. Rugged off-road elements are seamlessly integrated within the factory body lines of the 911, which creates a perfect blend of custom style and genuine Porsche aesthetics."
While the off-road suspension and oversized tires required some radical modifications in the wheel well areas, all other exterior enhancements are true to the Porsche DNA. Carrera RS tail, Fuchs rims, classic hood-mount rally rights are here to please the purists. Even the look of the front bumper remained nearly untouched despite hiding a fully-functioning 3.5-ton winch behind the elegant custom fabricated panel.
The appearance and extensive list of modifications of the 911 Syberia RS project leave no doubt that this vehicle is up to any challenge the owner could throw at it, whether it's the deep sands of African Desert or unexplored paths of the cold Siberia. To find out more about the background of this project,
"we decided to reach out to its creator Kai Burkhard from Burkhard from Düsseldorf, Germany, who was kind enough to share more details about his project."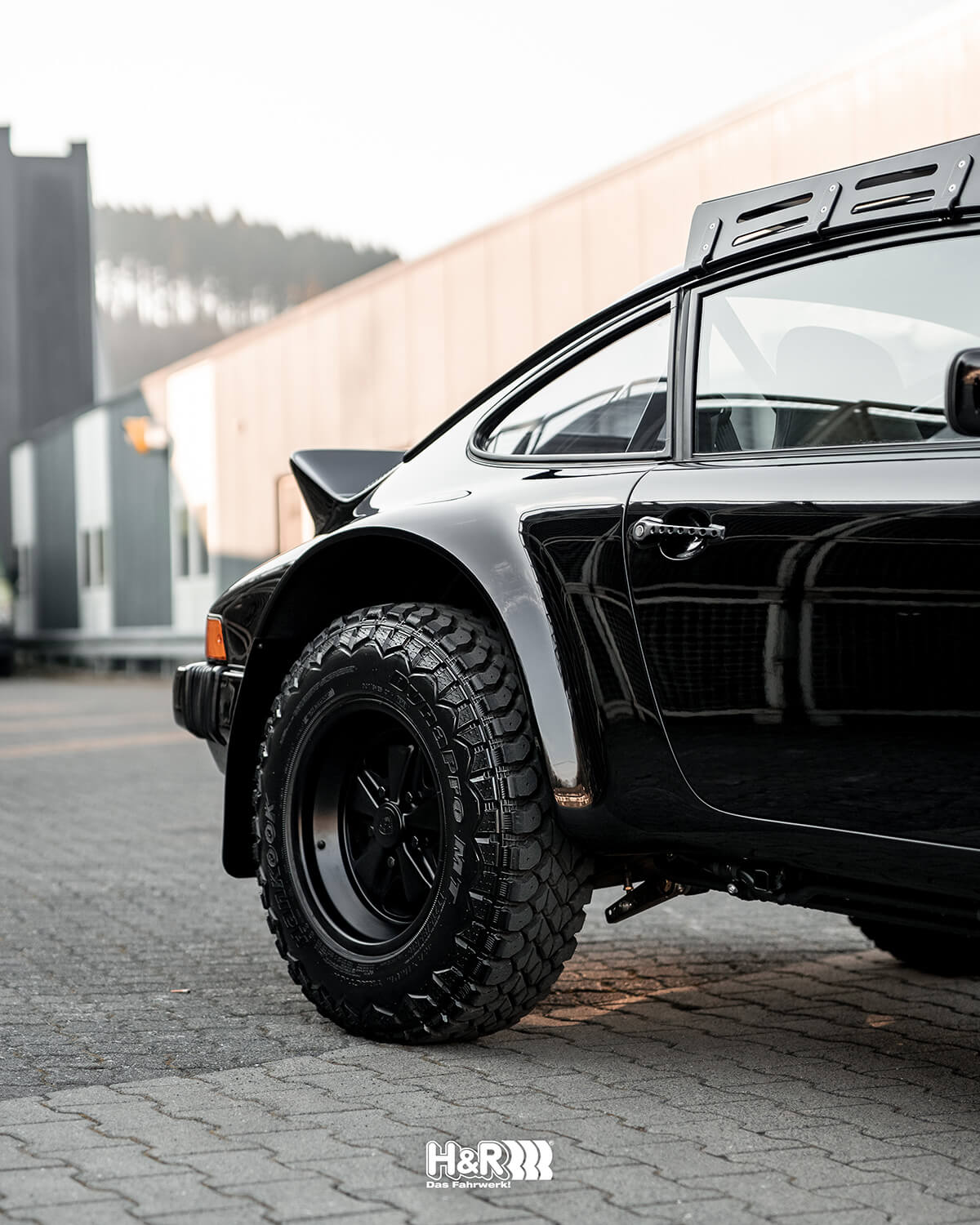 How did you come up with an idea to build an off-road version of the 911, and why did you choose this style?
– I wanted to buy a HUMVEE for myself and my 11-year old son, just to have some fun, but the speed, performance, and my wife were not very convincing. This is how the SyberiaRS idea was born.
Who was responsible for the technical side of the project, parts selection, and putting it all together?
– Kai Burkhard and my mechanics. In terms of the suspension, H&R developed a fully-custom solution for my car.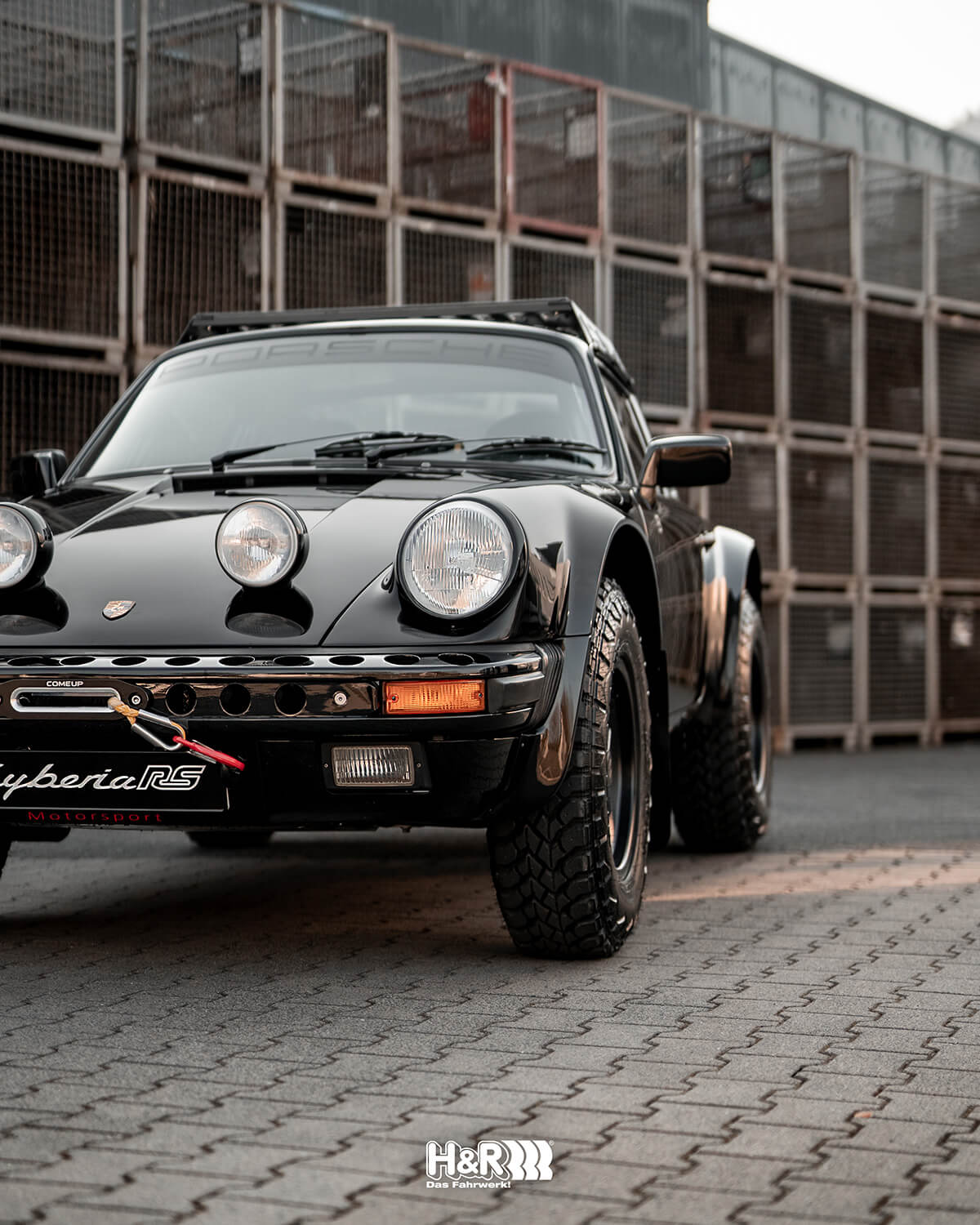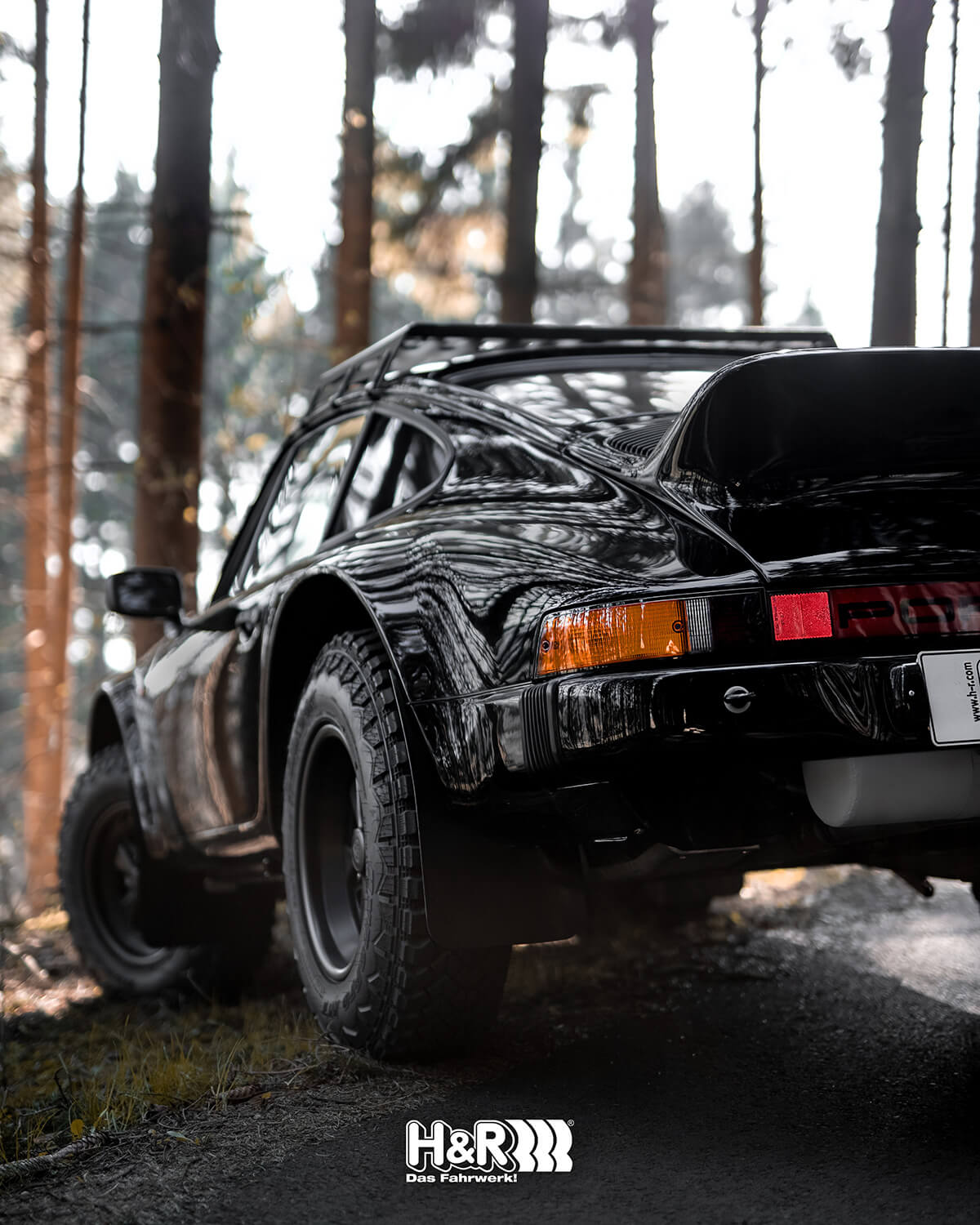 I am sure this is the question most Porsche purists would ask, as your build is pretty far from what's considered to be a traditional restoration project. Was it hard to justify cutting and lifting the base 911 that you found for this project?
– Of course, it was. The original car was so perfect. Clean, never snow, no salt – nothing. It was imported from Japan – a solid 10 out of 10! But it wasn't the only 911 I have in my collection, so it made it a little bit easier for me to start on this "brutal" project.
I realize that the modification list is pretty extensive, but what are the most notable upgrades on this vehicle?
– Suspension, Interior, Fly-Off Handbrake, Winch, roof rack, and the roll cage.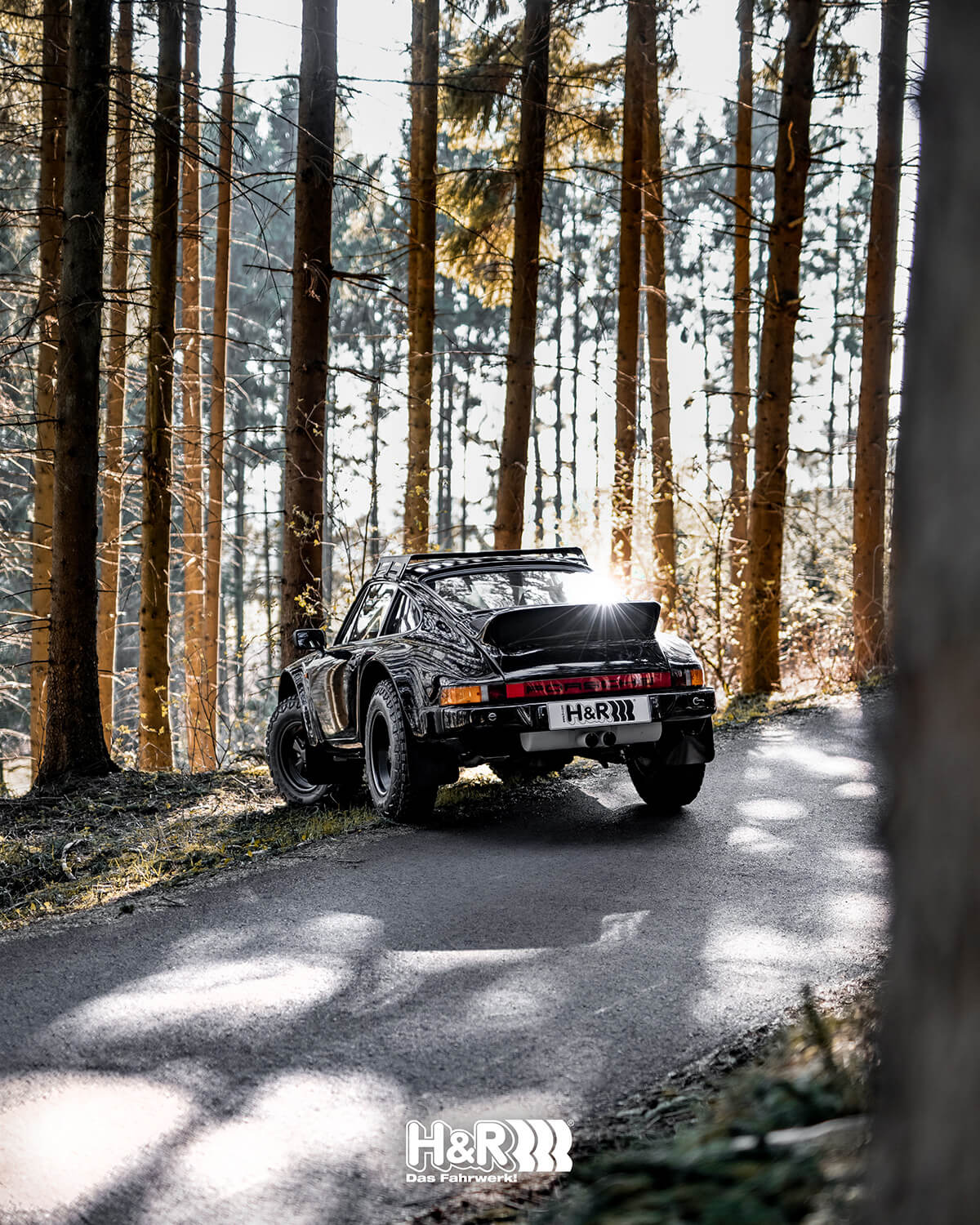 "As per Kai, one of the biggest challenges of this project was the suspension modification and choosing the appropriate wheel & tire combo that would look at home in the widened wheel arches."
What is that you love about this 911 Syberia build the most?
– It is mine, and it is absolutely unique. Nobody else has a Syberia RS! For sure the best looking SAFARI I know.
Is it a one-off example, or are you planning to produce more of these for customers?
– It depends on the customers. I only want to have fun and be around with cool and friendly people. If a cool and friendly person wants to buy a SyberiaRS – the first step is done 🙂
What if someone reading this interview wants to buy one, how can they reach you, and is there an estimated price?
– They can reach me via Instagram. The price depends on how cool and friendly a customer is and how much he can afford 🙂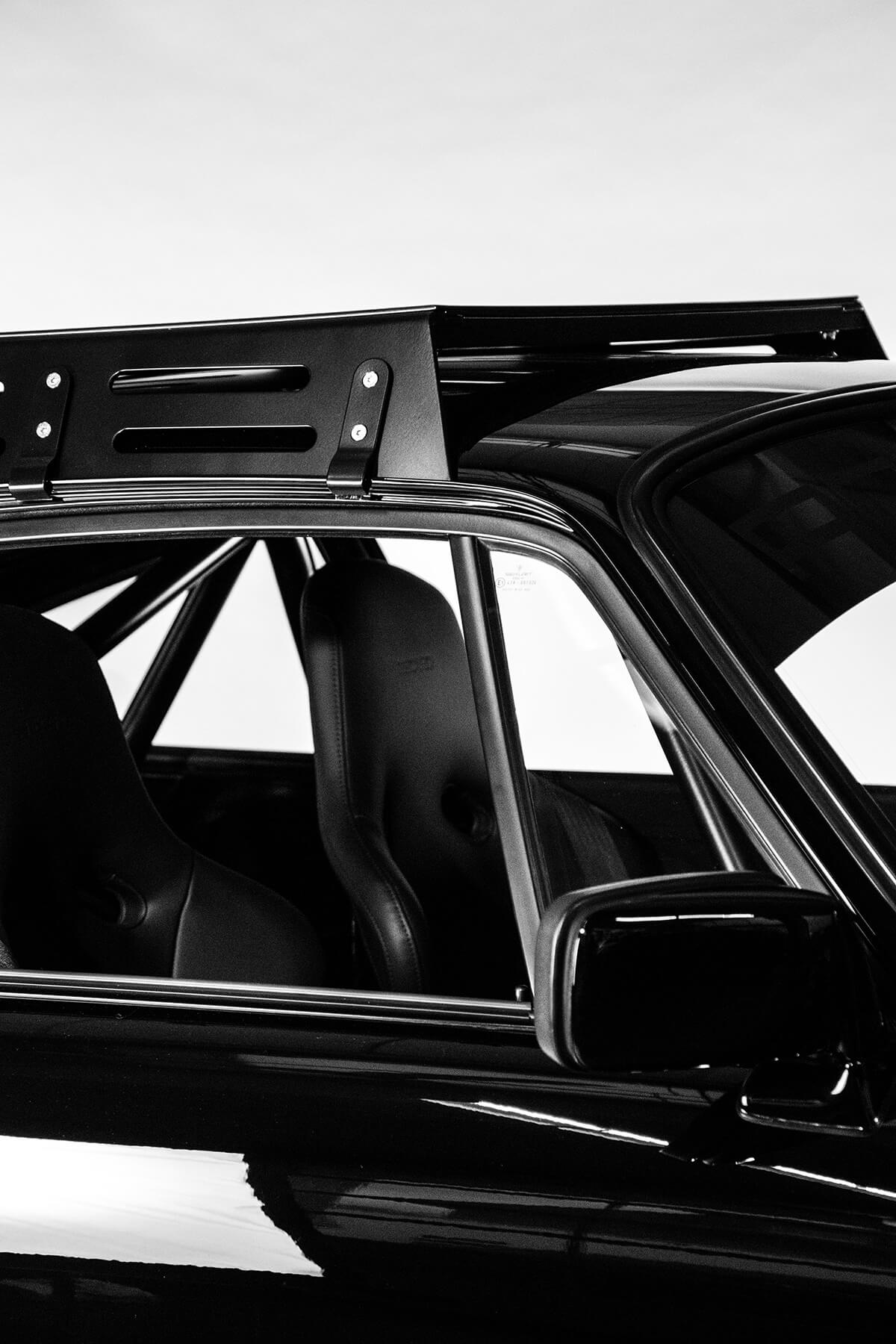 Porsche 911 G 1986 3,2L RWD Safari – SPECS
Suspension & drivetrain modifications
– Transmission 915 short ratio / H&R custom made adjustable coilover suspension with new spring plates, support bearings.
Exterior upgrades
– Come up winch 3.5 tons, handmade roof rack, LED lights, perforated bumpers, 100% new paint!
Interior upgrades Customized Recaros, Fly off handbrake, custom made racing Alcantara, roll cage! No gentleman bullshit!
Performance upgrades
– Handcrafted stainless steel alu coated exhaust. the rest is "secret" and exclusively for cool and friendly customers 🙂
Watch the progress and find out more about the Porche 911 SyberiaRS project by visiting the Instagram profile of the owner: @syberia_rs!
Stay tuned for more project reviews on Offroadium.com – Follow us on social media and share this write up if you enjoyed reading it using the share buttons below!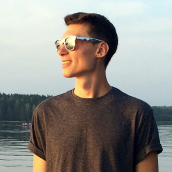 Matt Grabli
Automotive journalist and technical writer at Offroadium.com with more than 10 years of experience in the sphere of aftermarket parts and 4×4 vehicle modifications. Passionate about off-roading, outdoor adventures, and an active lifestyle.