Lifted Volkswagen Touareg With 33″ Mud Tires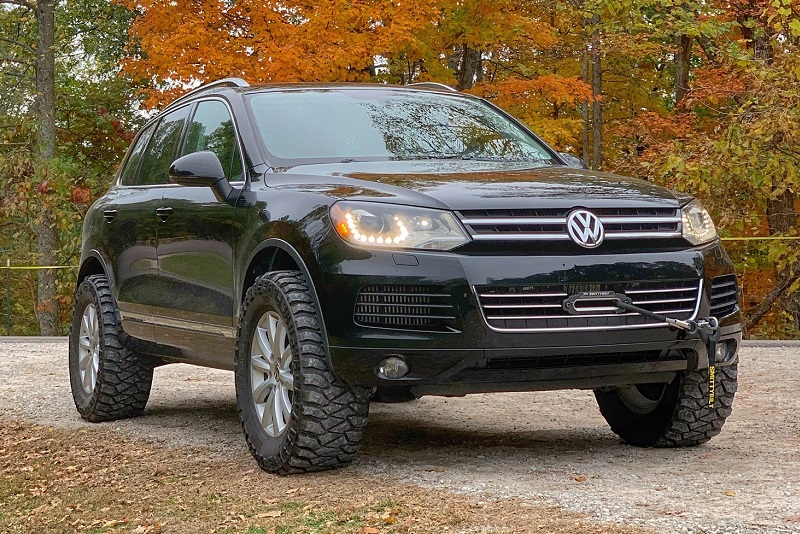 If you are looking for an SUV with some nice off-road capability, but don't mind getting some premium features and comfort at a reasonable price, a used VW Touareg may be the right fit for you. The market prices on Gen 1 and Gen 2 Touaregs have dropped down to a more-less affordable level, which gave the new owners an excuse to finally get them dirty without worrying about scratching an expensive paint job and losing the market value.
The off-road potential of these vehicles is pretty impressive. Being a twin brother of the Porsche Cayenne, Touareg shares a lot of the 4×4 features and technological advancements with the flagship model, which makes it literally unstoppable on the unpaved roads, especially if it's fitted with proper off-road tires.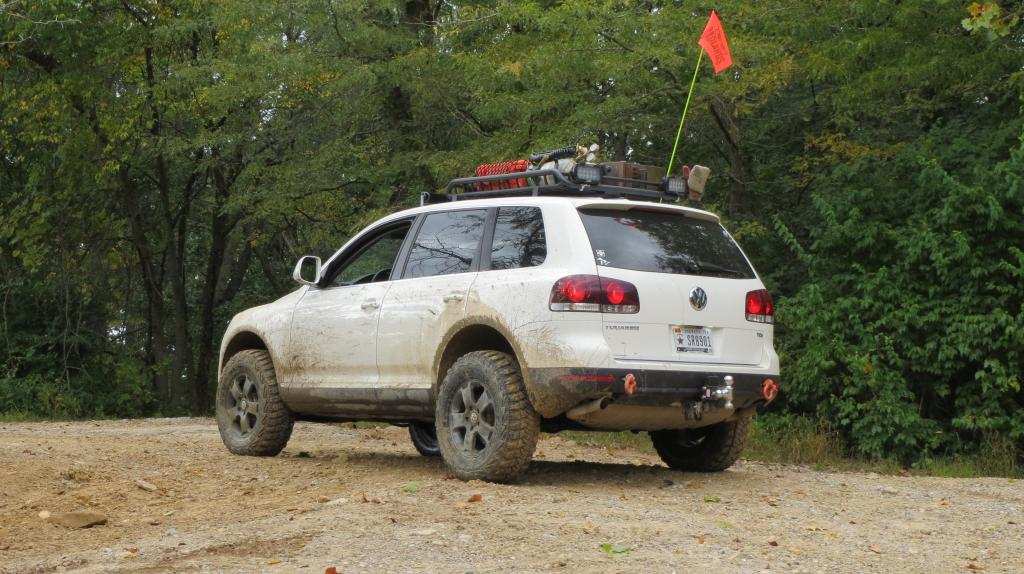 This lifted Volkswagen Touareg with subtle off-road mods is owned by Dillon Kempton from Indiana and serves him as a daily driver. It was outfitted with huge 305/60r18 Mickey Thompson MTZ Tires that beefed up the appearance and improved the clearance. In order to accommodate the oversized wheels, it was lifted using the AGFABS 55mm lift kit.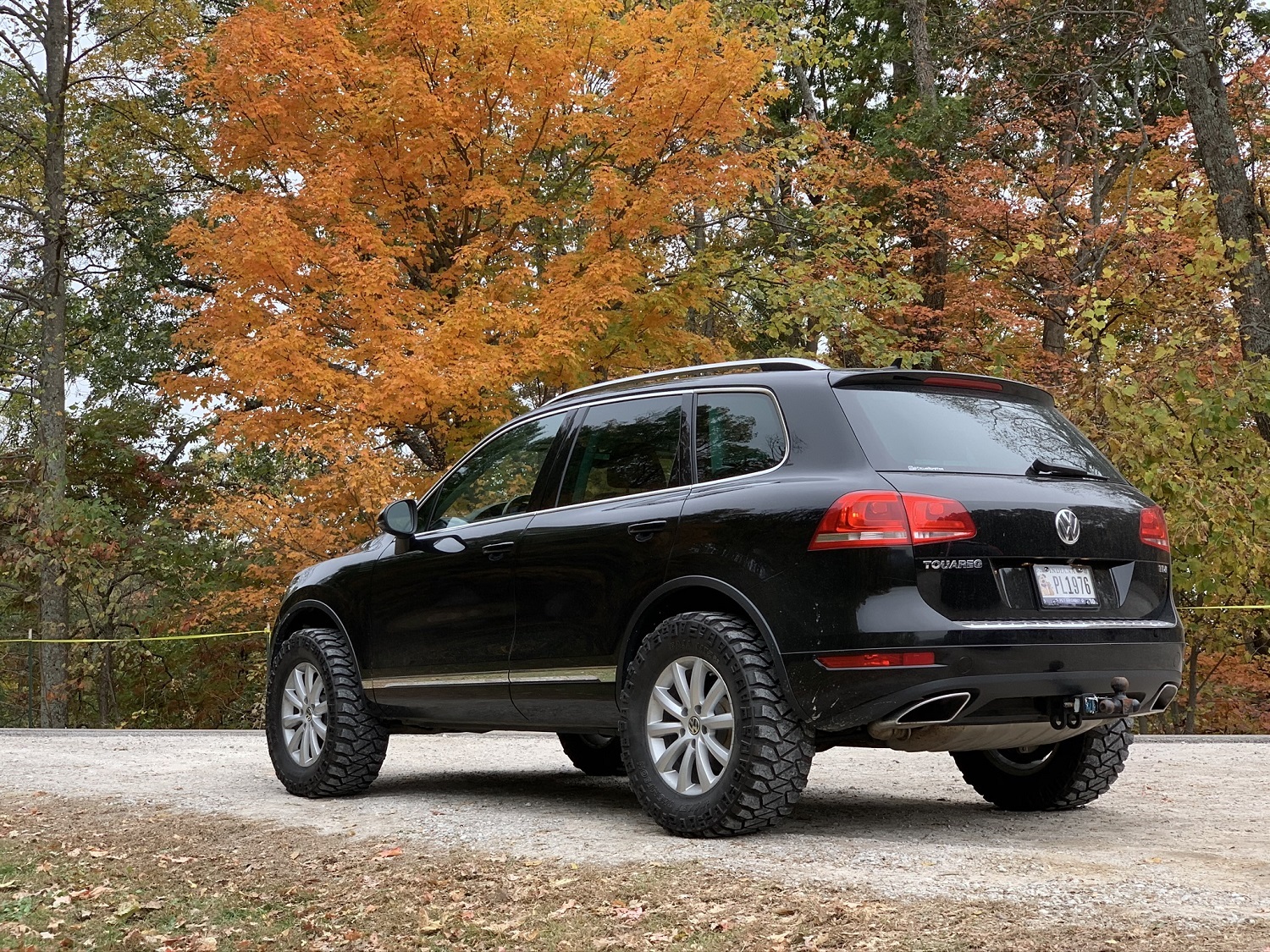 We decided to reach out to Dillon and find out more about the ins and outs of his build.
What are the engine specs/modifications (if any)?
– Just a stock diesel for now.
Lift height and suspension modifications
– AGFABS 55mm lift kit.
What are the wheel specs?
– Factory Wheels, 305/60r18 Mickey Thompson MTZ Tires
Are there any exterior mods?
– 12,000 lbs Smittybilt Winch hidden away behind the factory front bumper.
Interior mods (If any)?
– Flat bottom steering wheel out of a stanced 2011 Volkswagen Golf GTi MK5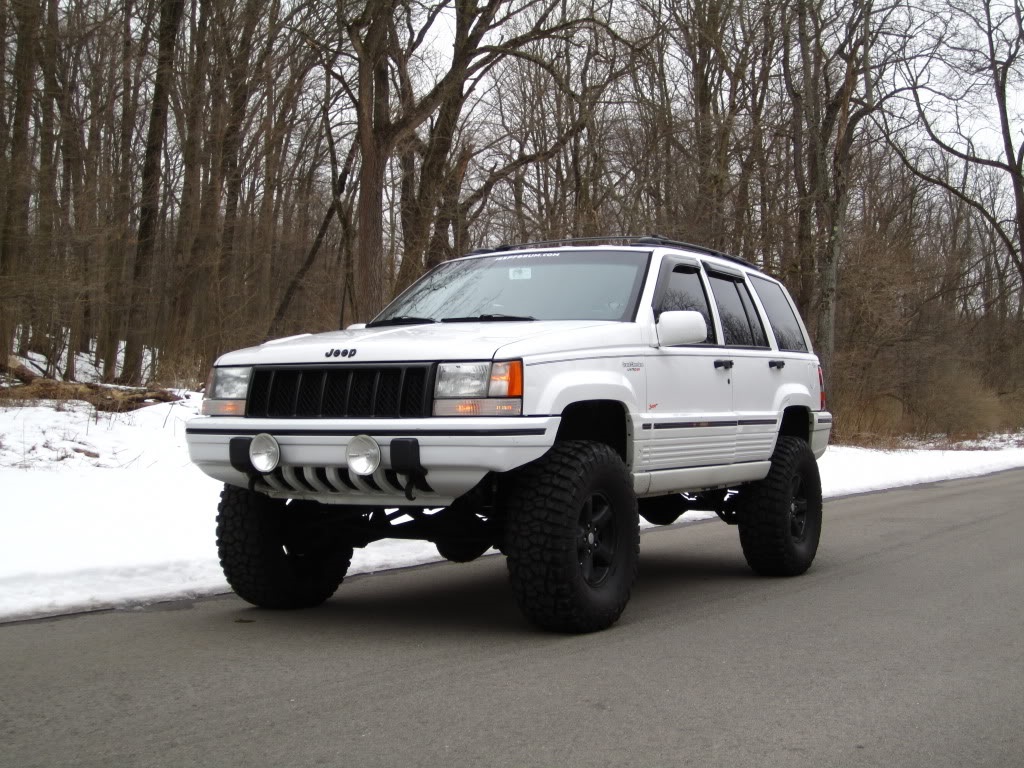 How did you become interested in off-roading?
– All started with my 1995 Grand Cherokee I took to a local off-road park and have been hooked ever since! Navigating around the tight trails between trees and picking the right line up or down a hill gave me a rush and kept me coming back for more.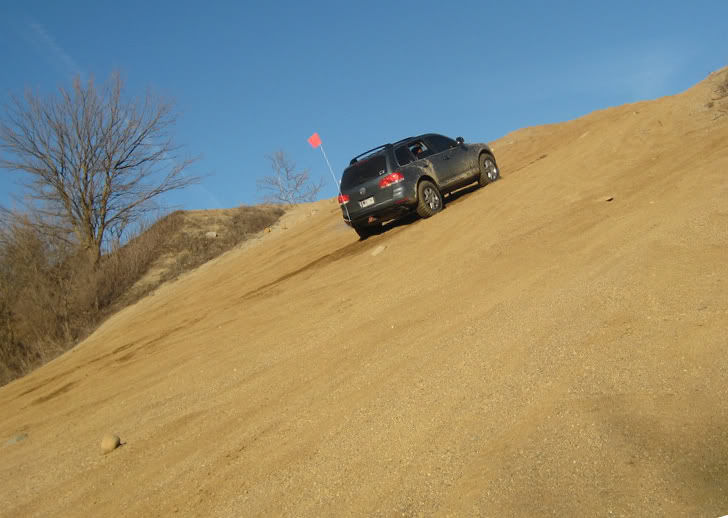 Why did you choose this particular model for your project?
– My love of Jeeps and Volkswagens merged when I discovered the Touareg and what it was capable of. I was able to have the look, feel, and engineering of a Volkswagen in a very capable platform I can still have fun with on the trails. I've actually owned and modified 4 different Touaregs leading up to this one. My first, a 2004 v8 that got some aggressive tires. Then my 2009 TDi that I installed a winch, roof rack, and AGFABS Lift. A 2008 v8 that had factory air suspension I was able to modify to lift it and fit the 305/60r18s and a winch of course. Finally my current 2011 TDi.
What inspired you to choose this modification style?
– It's a great all around vehicle for my daily commute or weekend adventures. I like the idea of being prepared for anything and that's what I'm working towards.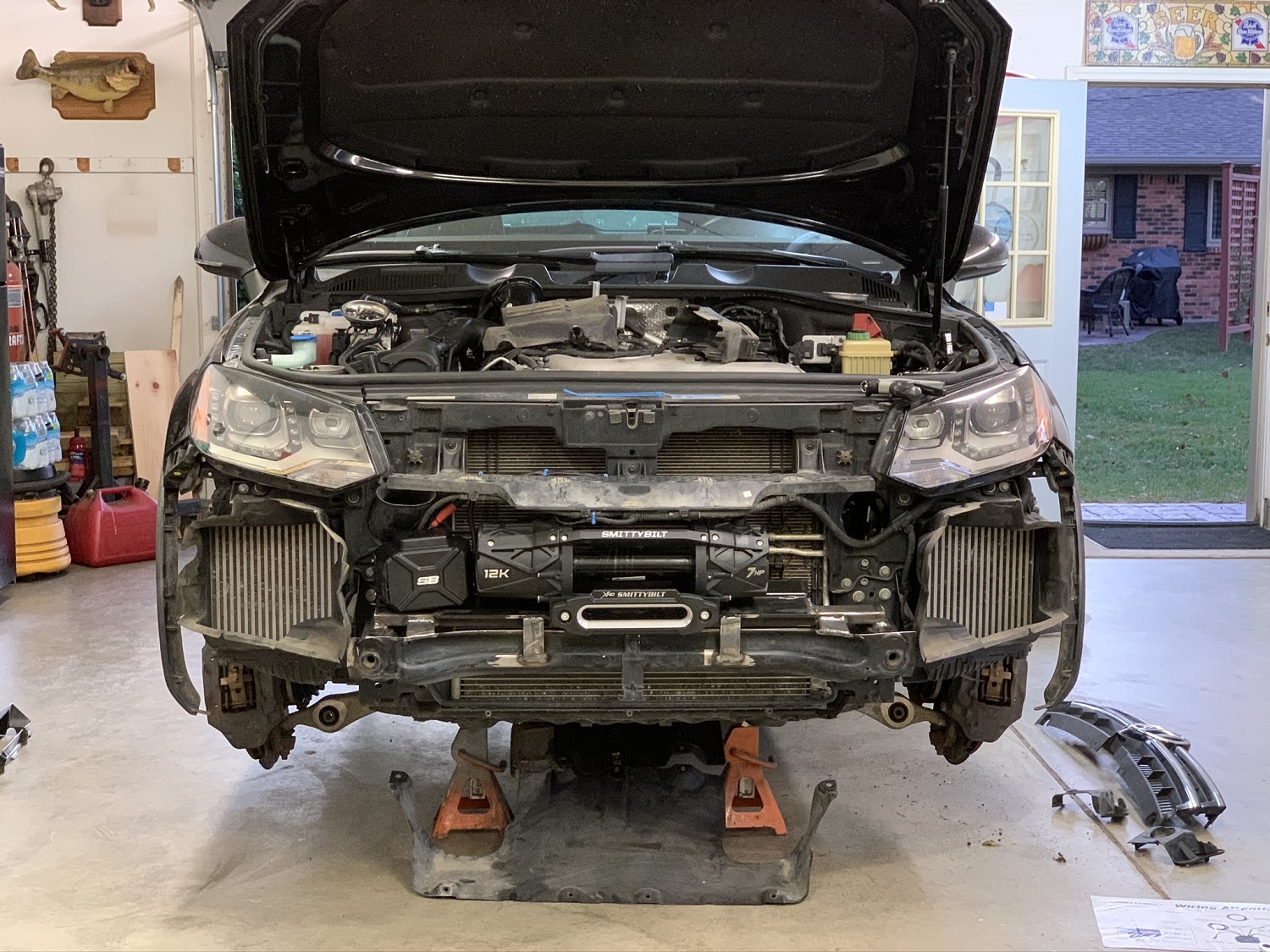 What challenges did you face while putting it together?
– Building the winch mount and squeezing it behind the bumper has been the greatest challenge so far. I was lucky to have the help of my friend who is a very talented fabricator.
What do you love about your vehicle?
– I love the opportunities it gives me to connect with others. Going on adventures with it and meeting new people or just being able to answer questions on Instagram or Club Touareg. I think it's great how many Touareg owners connect and share ideas and show off their progress.
Is it your daily or a weekend ride?
– She does her share of daily duties along with fueling my weekend adventures.
Do you take it off road? If so, where and how often?
– Badlands in Attica, IN has been my favorite place to go so far.
What are your future plans about this vehicle?
– I plan to build a roof rack, add some area lighting, a rear tire carrier, and some other gear to make multiple night trips more comfortable and convenient.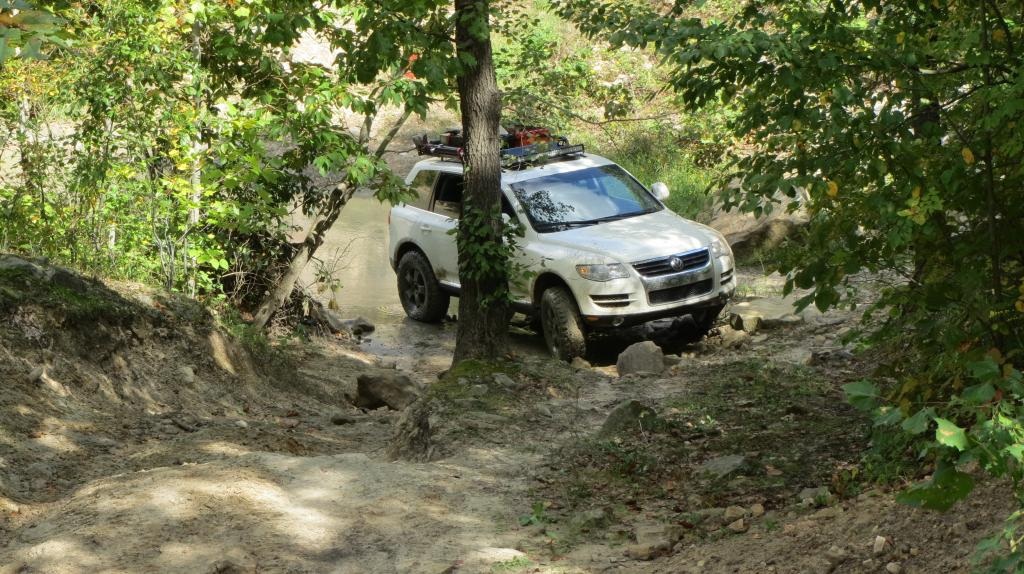 SPECS
2011 Volkswagen Touareg TDi
AGFABS 55mm lift kit
Factory Wheels
305/60r18 Mickey Thompson MTZ Tires
12,000 lbs Smittybilt Winch
Flat bottom steering wheel out of a 2011 GTi
Watch the progress and find out more about this Volkswagen Touareg project by visiting the Instagram profile of the owner: @dillonkempton!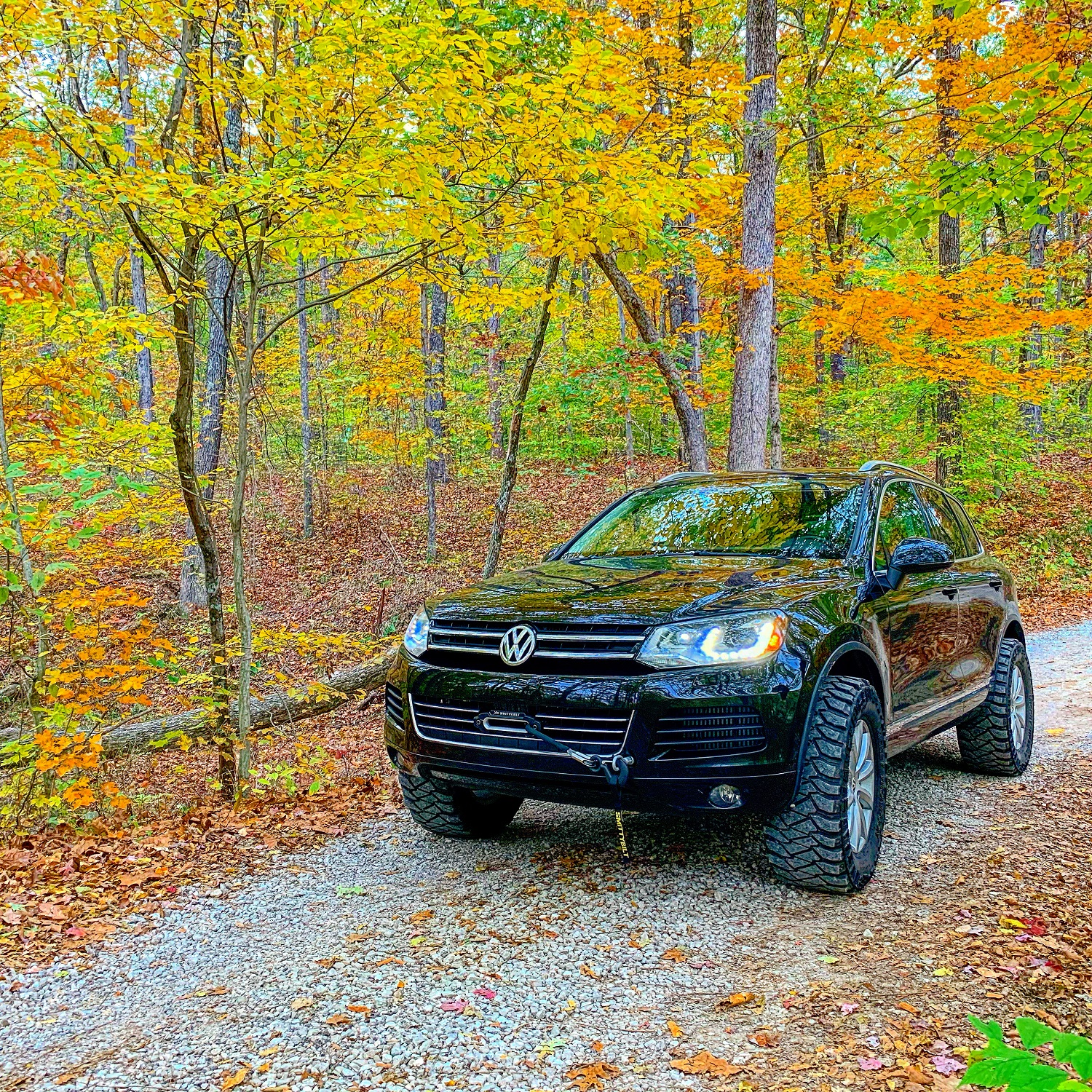 Related Parts & Mods
– Inspired by this Volkswagen Touareg build and looking to prepare your own crossover for off-road adventures? Some parts used in this build were sourced from custom shops or custom made, but our team has put together a list of similar products and accessories available online that may help you to achieve similar results:
Lift Kit
Roof Rack
Roof Top Tent
Awning
LED Lights
Hitch
*Before ordering any part or accessory, it is recommended that you verify its fitment with a qualified professional and/or seller. We are not responsible for fitment or other issues that may arise from using the products featured on our website.
Stay tuned for more project reviews on Offroadium.com – Follow us on social media and share this write up if you enjoyed reading it using the share buttons below!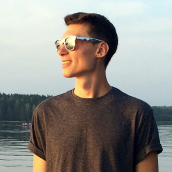 Matt Grabli
Matt brings over a decade of automotive expertise to his role as staff writer and editor at Offroadium.com. With an enduring passion for the off-road vehicles and adventures, he is devoted to creating interesting content that equips 4x4 enthusiasts with the knowledge to improve their rigs.