Porsche Cayenne S 955 – Best Model For Off-roading: 33″s, 3″ Lift & Rear Locking Differentials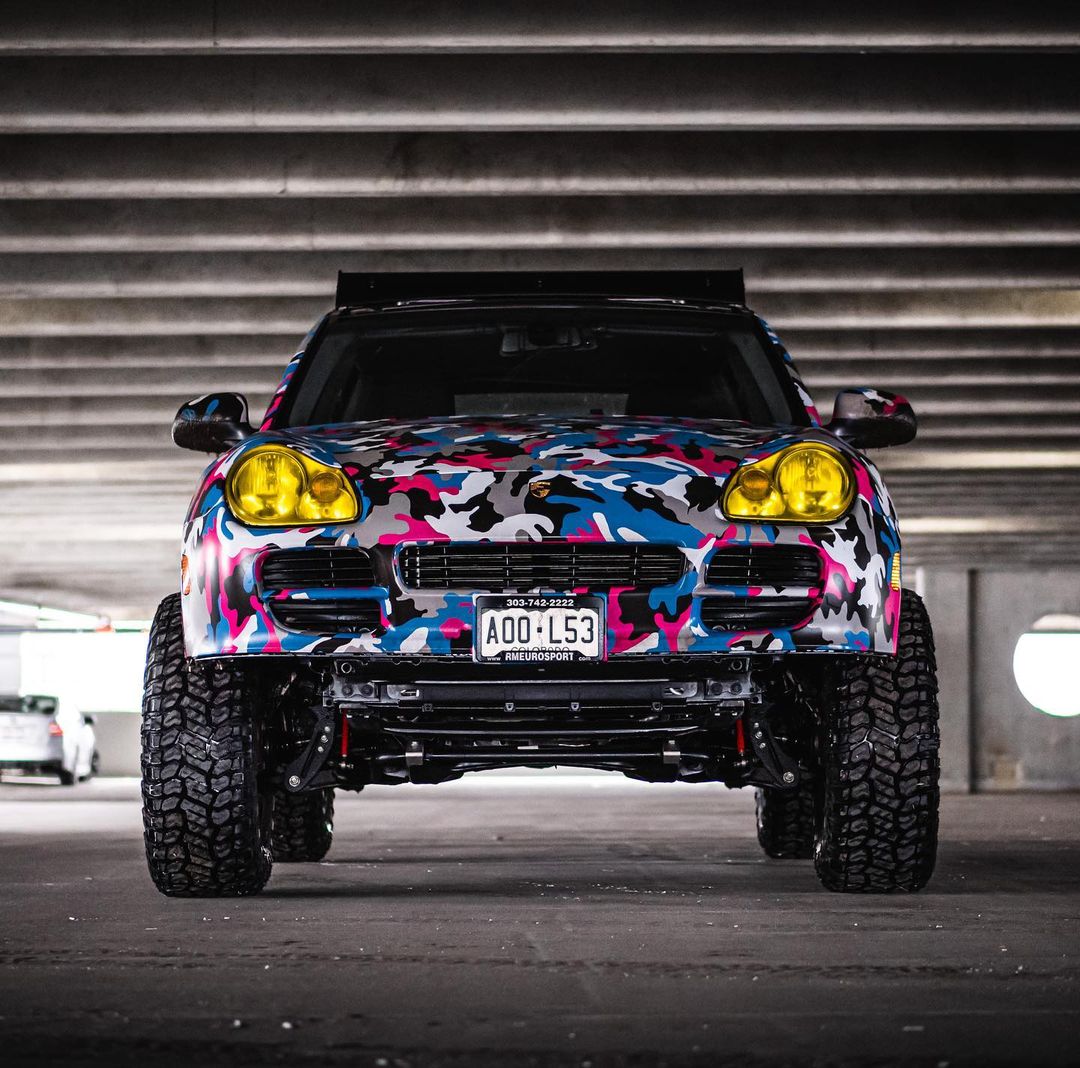 Just a few years ago, a lifted Cayenne with overland-style mods looked like an odd-ball at any off-road meet, but thanks to the badass looks and trail-proven performance, these models developed a strong following on the off-road scene.
The owner of this sick-looking vinyl-wrapped Cayenne Turbo S is not new to off-roading by any means. His fully modded Toyota Tacoma served him as a reliable off-road tool for countless trail rides and 4×4 adventures, but at some point in his life, an idea to try a Cayenne has crossed his mind.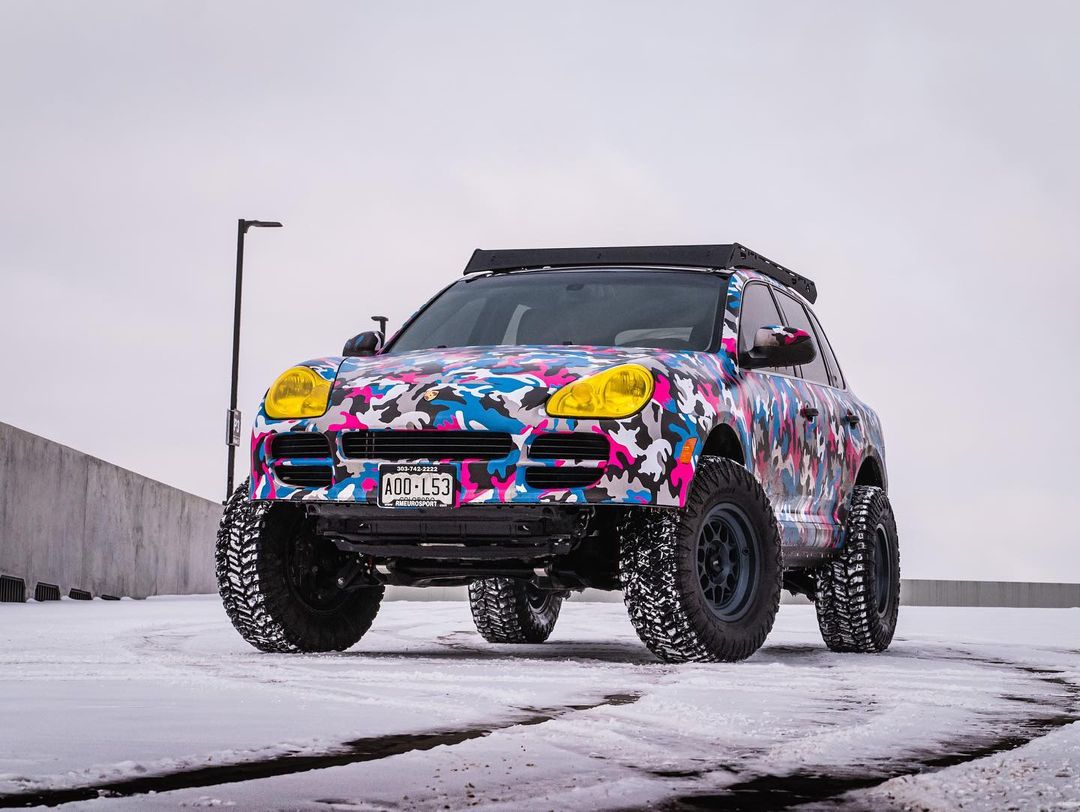 Premium-level crossovers are cool for many reasons, as they combine the best qualities of performance sedans with the versatility and capabilities of 4×4 trucks and SUVs, which makes them more convenient and enjoyable for daily usage.
"Even though they're often called soft-roaders, some Cayenne models are equipped with center and rear locking differentials in addition to the low range, which makes them just as capable on the rough terrain as the big 4x4s."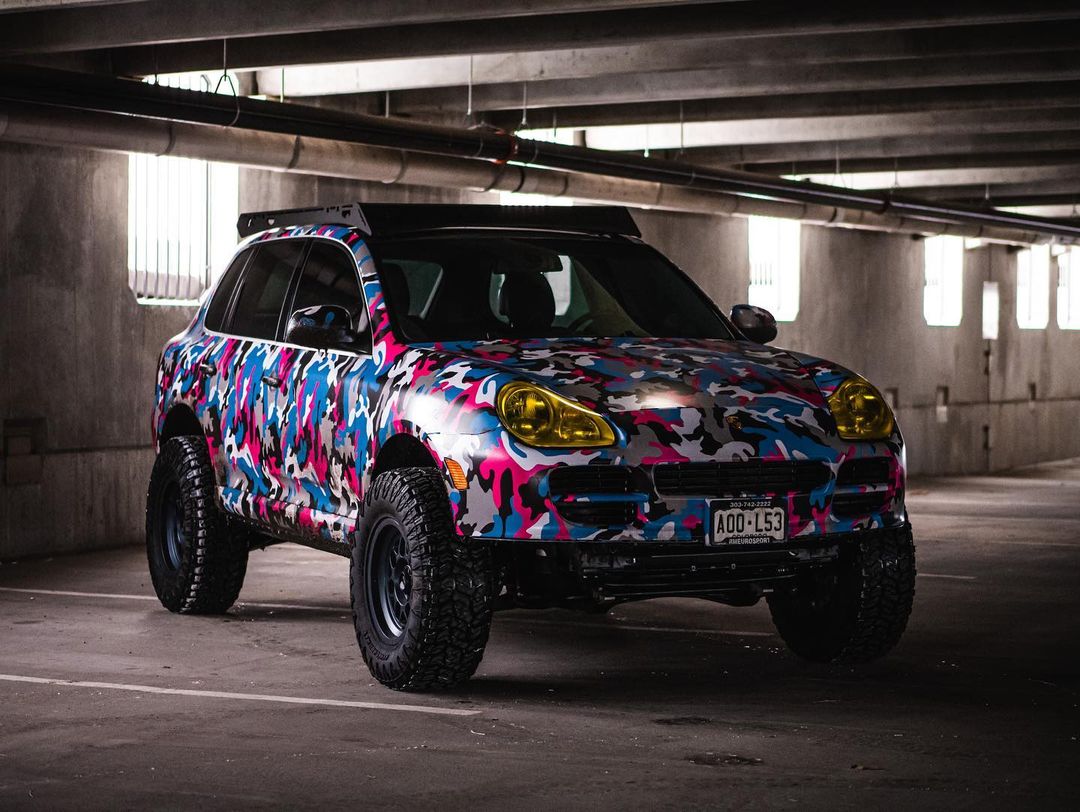 "In terms of interior comfort, performance, handling, and gas mileage, they outperform all body-on-frame trucks of the same price range. So, if you think about it, there are quite a lot of benefits in choosing one of such crossovers for your next offroad project."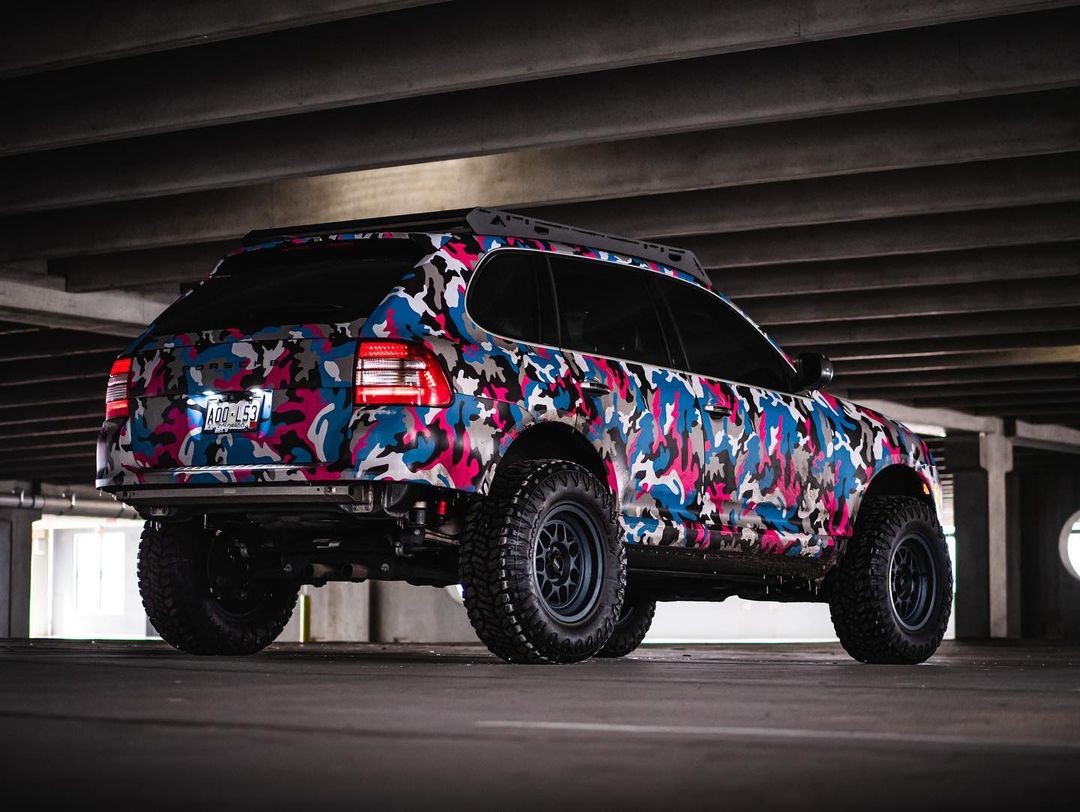 Best Porsche Cayenne Model For Off roading
It started life as a grey metallic 2006 Porsche Cayenne S (955) with a V8 engine, air suspension, and the locking rear differential. It's a perfect combo for off-roading because you get the coolest features Porsche had on offer back in the day.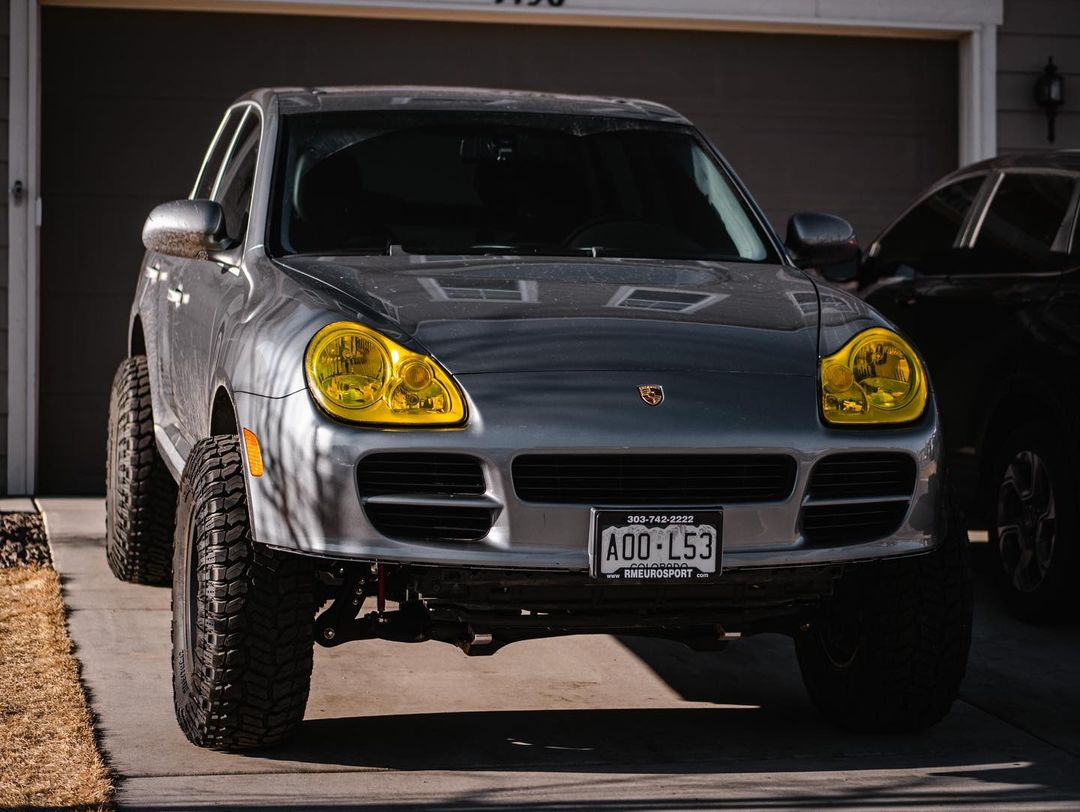 MODS
Although, it wasn't meant to remain stock. After a few basic fixes, the owner decided to install a EurowisePerformance 3″ air suspension lift kit with sway bar link and tubular upper control arms to improve the ground clearance and fit a set of large 33″ off-road tires.
"A 25mm Eurowise 5×130 to 5×127 wheel adapter was installed to mount a set of KMC Terra Metallic Blue rims sized 17×8.5 with 0ET Offset."
"The rims are wrapped in massive 295/70/17 Renegade R/T tires, which required a lot of cutting here and there to get rid of rubbing."
To liven up the appearance and improve the visual appeal it was DIY wrapped in a bright pink-grey-blue camo film, which turned out to be a pretty cool design solution.
"Ramstein roof rack by SHERPAec tops off the looks of this modified Cayenne in the best way possible and presents endless cargo mounting opportunities for the owner."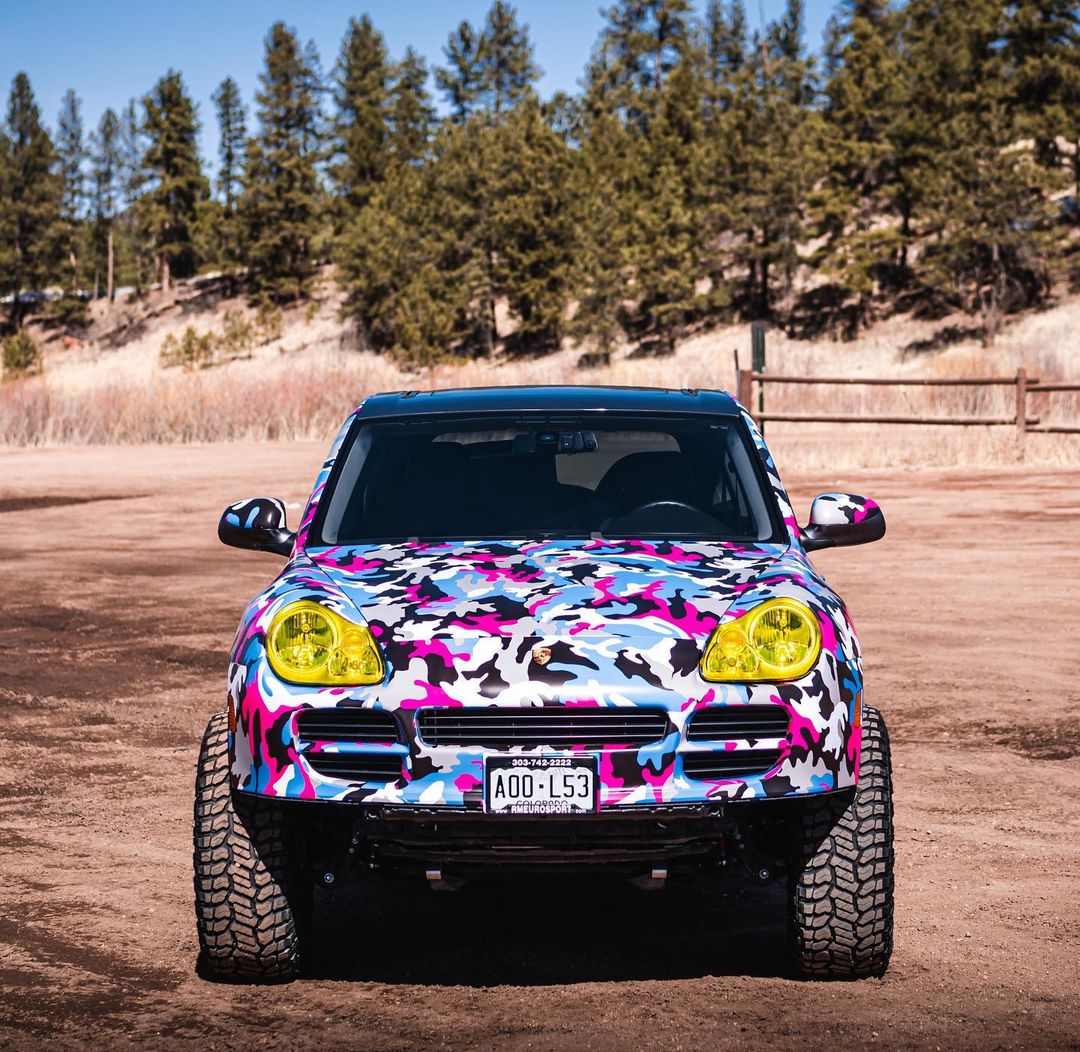 Qustions & Answers
What do you like the most about your build
– I love the suspension setup, without it I wouldn't have been able to have it perform and look the way it does.
What was the most difficult part of the build?
– Most difficult is the installation of the vinyl wrap.
Why a Cayenne rather than something more conventional?
– I had a Built Tacoma before and it was great and all, but I rather get and older vehicle plenty capable of what I do for off-roading and camping and still enjoy being out.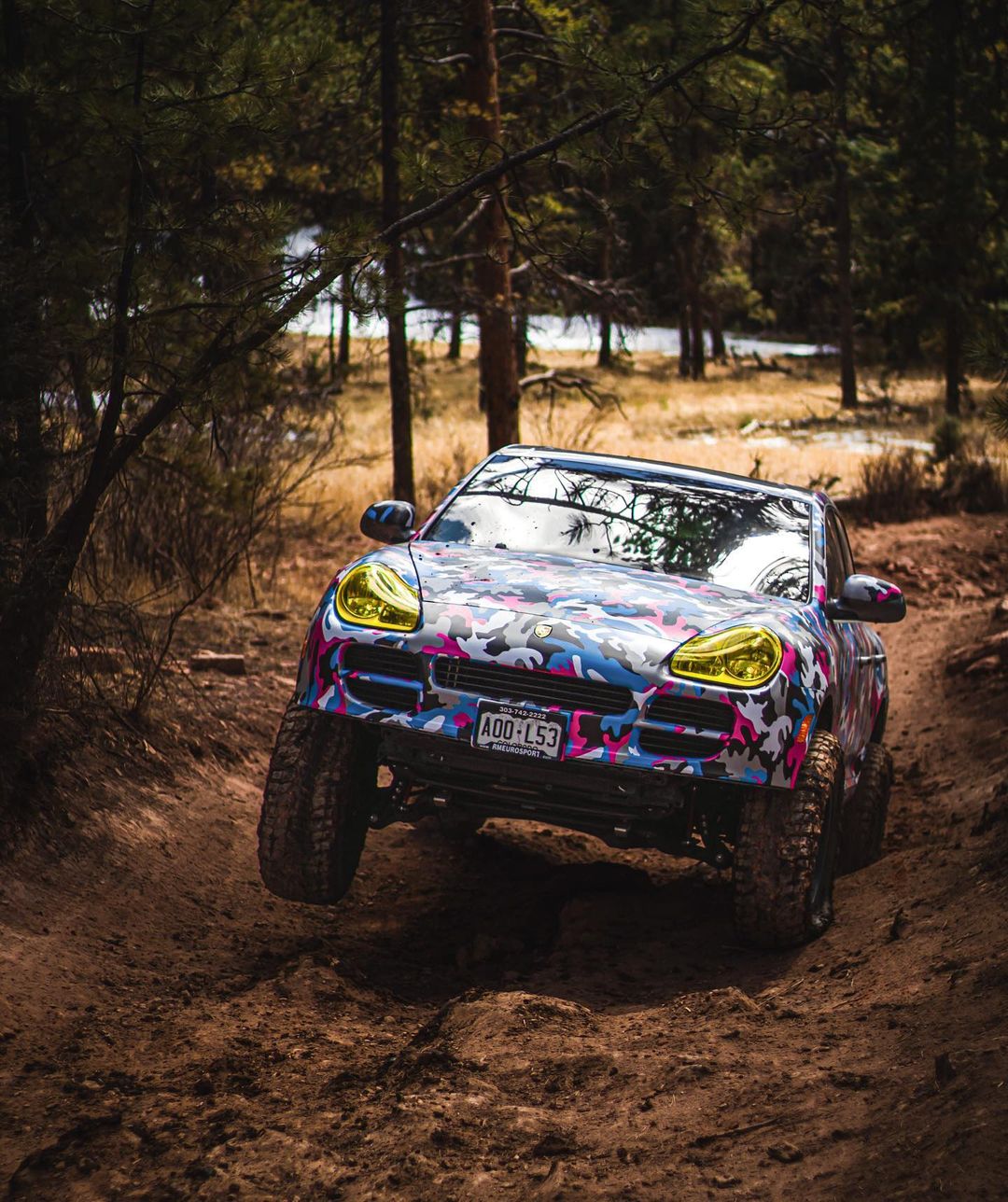 SPECS 2006 Porsche Cayenne S 955
Suspension
– EurowisePerformance 3″ air suspension lift kit
– with sway bar link and tubular upper control arms
Wheels
– 17×8.5 KMC Terra Metallic Blue rims with 0ET Offset
– 295/70/17 Renegade R/T tires
Exterior
– SHERPAec Rammstein roof rack
– Bumper cut
– DIY Viny Wrap
Watch the progress and find out more about this Porsche Cayenne S overland off-road project by visiting the Instagram profile of the owner: @eurofoo!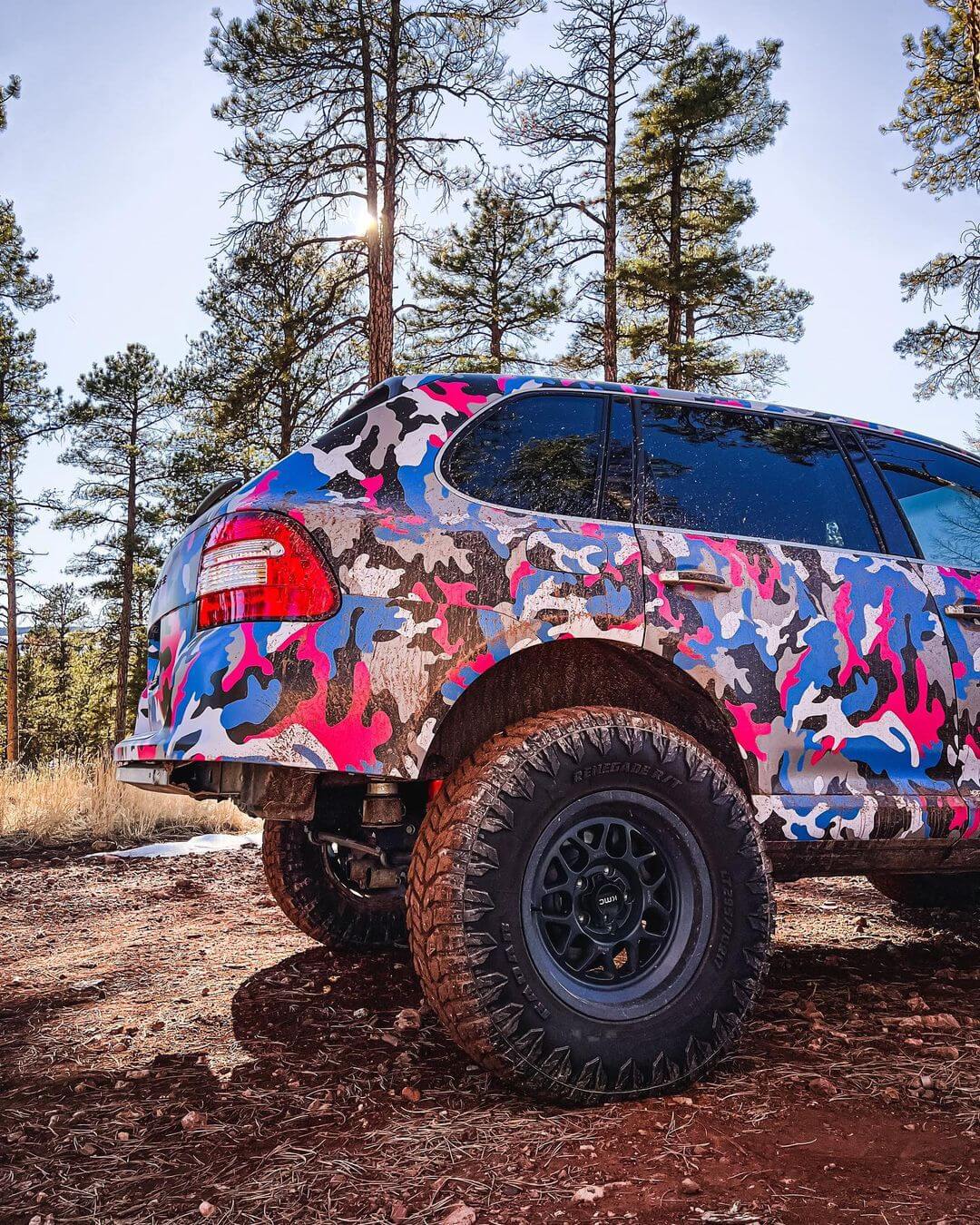 Related Parts & Mods
– Inspired by this Porsche Cayenne build and looking to prepare your own crossover for off-road adventures? Some parts used in this build were sourced from custom shops or custom made, but our team has put together a list of similar products and accessories available online that may help you to achieve similar results:
Lift Kit (Only for Coil Suspensions)
Wheels
265/65/18 – Biggest size you can run without lift on 955 models (may slightly rub on certain aftermarket rims depending on the width and off-set):
265/60/18 is a slightly smaller alterntive size to run on 955 stock suspension without problems:
Roof Rack
Roof Top Tent
Awning
Hitch
P.S. If you want to install 33″s or larger tires and/or you have air suspension, you will need to find other lift solutions specific to your model.
*Before ordering any part or accessory, it is recommended that you verify its fitment with a qualified professional and/or seller. We are not responsible for fitment or other issues that may arise from using the products featured on our website.
Stay tuned for more project reviews on Offroadium.com – Follow us on social media, and share this write-up if you enjoyed reading it!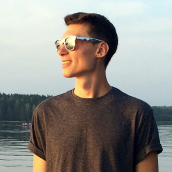 Matt Grabli
Automotive journalist and technical writer at Offroadium.com with more than 10 years of experience in the sphere of aftermarket parts and 4×4 vehicle modifications. Passionate about off-roading, outdoor adventures, and an active lifestyle.