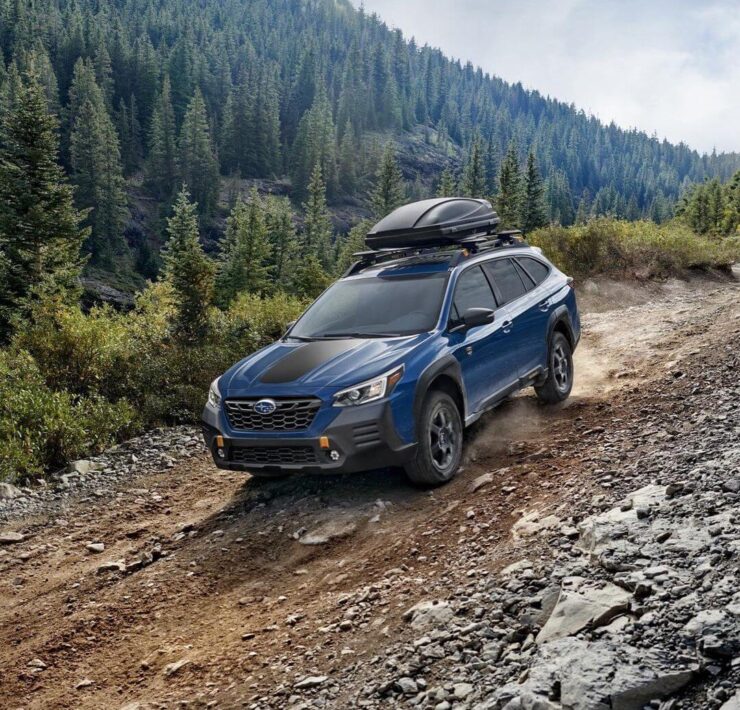 The 2023 Subaru Outback Wilderness stands ready to take you on your next off-road adventure.…
Read More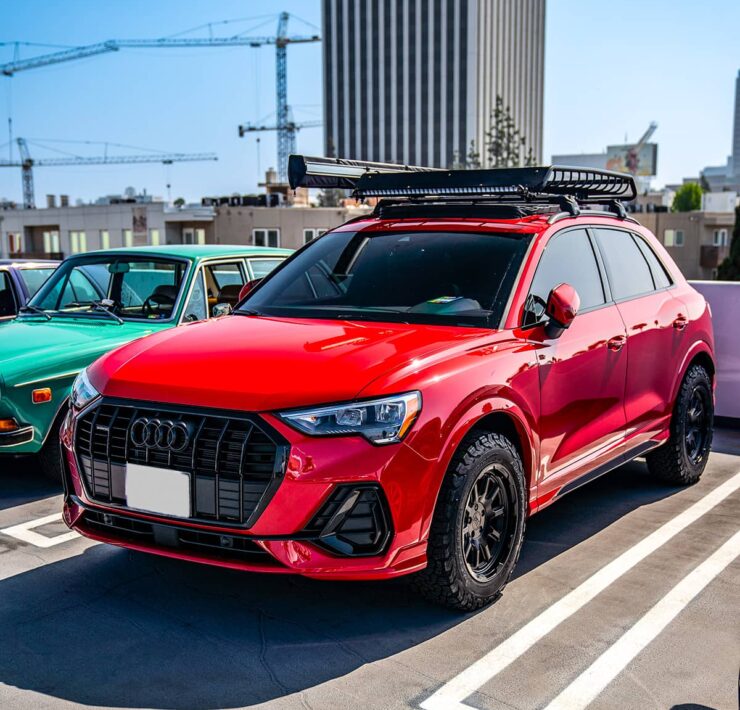 The owner of this lifted Audi Q3 S-line maximized the off-road capabilities of his CUV…
Read More
Best Off Road Crossovers – Top 10 Compact SUV for Overlanding
Crossovers are a relatively new market segment that has grown in popularity over the past two decades. They share many common solutions with both off road SUVs and trucks but can be more maneuverable and efficient than either thanks to the lower ground clearance and weight. These vehicles are perfect for those who don't want to give up the comfort or utility of a daily driver, but also need a vehicle capable of handling difficult terrain off-road.
Here at offroadium.com, we're always on the lookout for off-roading products and offroaders who love wheeling as much as we do. There's a wealth of information out there about off-roading, but also a lot of misinformation, too. The goal of this article is to dispel common myths about crossovers and off-roading in an informative but lighthearted way.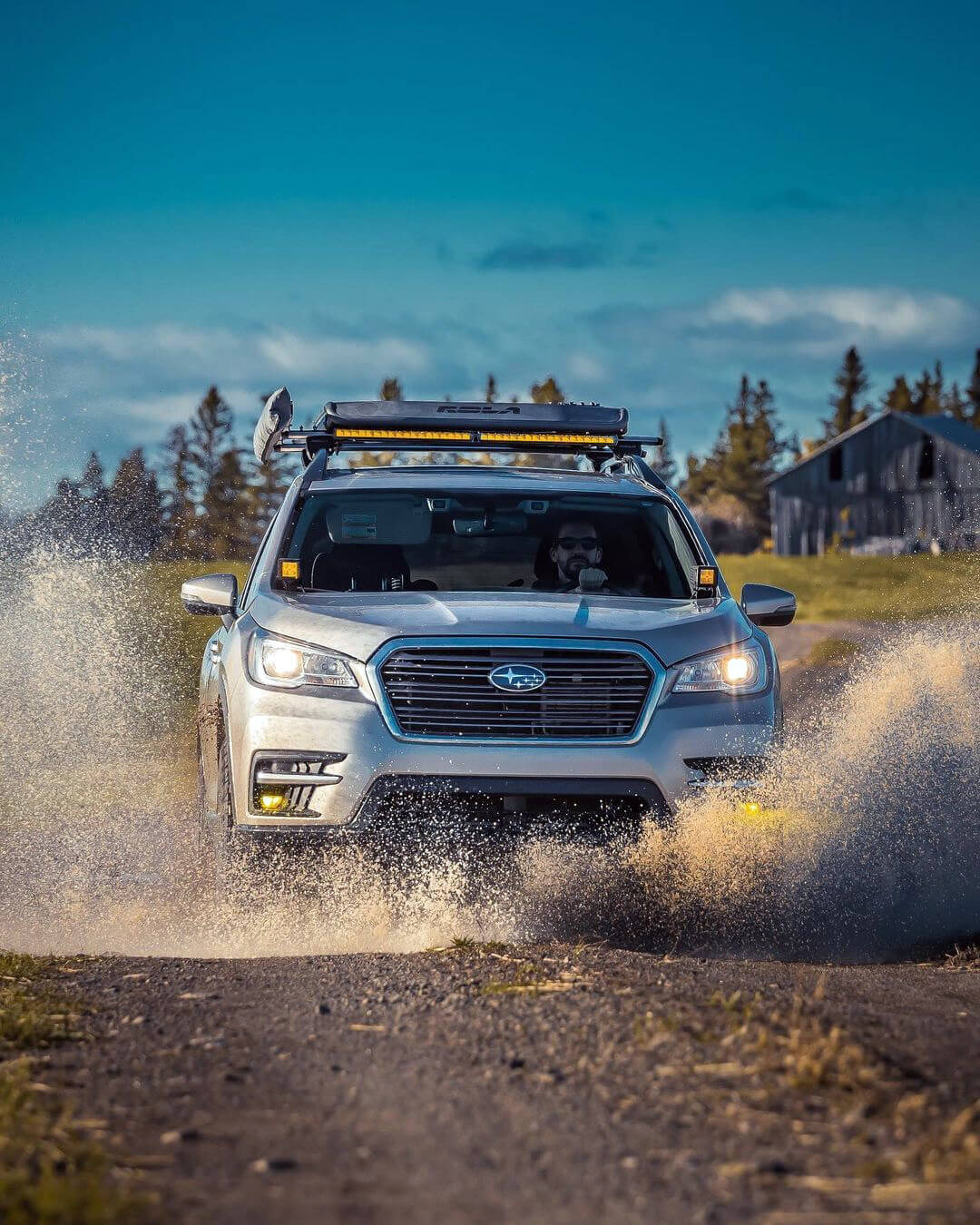 Why would choose a crossover over a 4×4 truck?
A big truck might seem like the logical choice for someone who enjoys offroading, but crossovers are more practical for daily driving. They're more fuel-efficient than trucks, easier to park, and still capable enough for rugged terrain.
If you're in the market for a compact crossover, our list of the best ones is just what you've been looking for. You'll find crossovers that climb rocks and tackle sand dunes, but they also won't have to sacrifice fuel economy or daily driving comfort.
While some of these crossovers are totally capable on their own, others will need some aftermarket tuning to reach their maximum potential. Depending on your budget and goals, try to decide if you want one of the best offroad crossovers right out of the box or one that will require a lift
Misconceptions people have about crossovers and offroading
In the meantime, let's take a look at common misconceptions people have when it comes to off-roading and offroad crossovers. The most common offroad crossover myths revolve around the idea that off-roading is impossible or impractical in these vehicles. This couldn't be further from the truth – many modern offroad crossovers are built to handle light and moderate off-roading just as good as any SUV, with some even comparable to the traditional 4×4 trucks. The only few things they lack compared to either type of vehicle are locking differentials, ground clearance, and cargo space; which actually makes them easier to drive on concrete roads.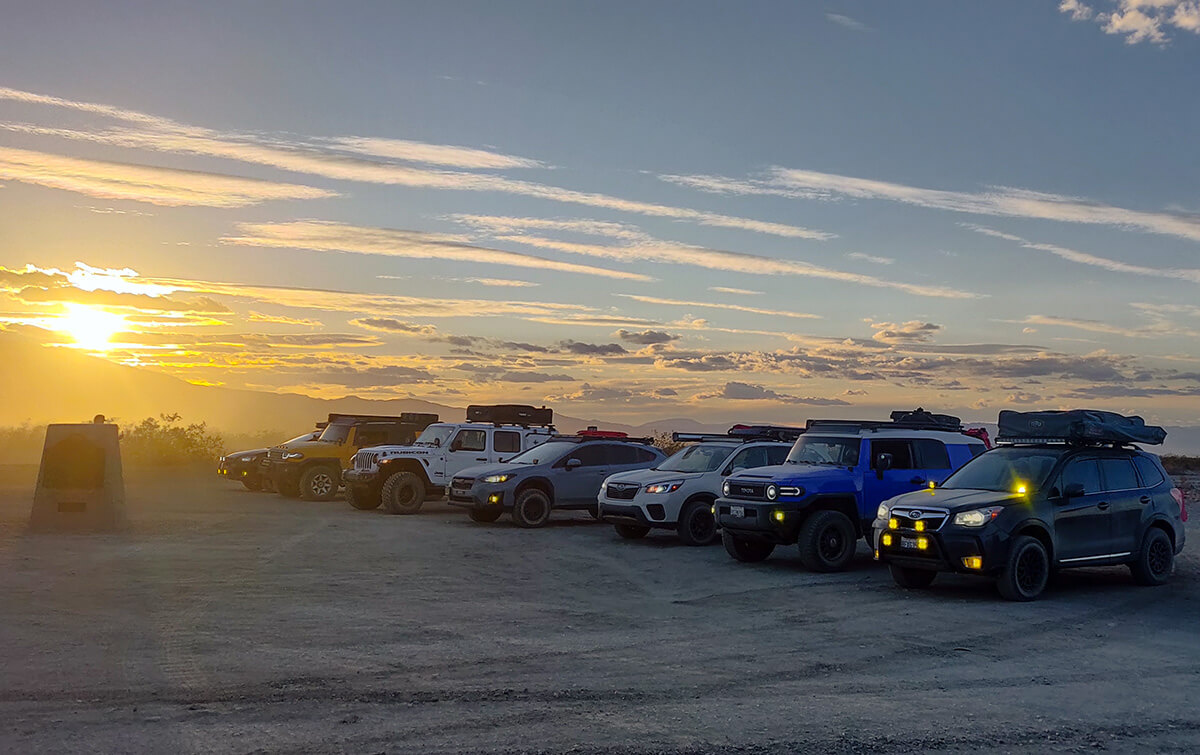 Crossovers VS trucks
So what makes an offroad crossover different? Let's go over four key factors: ground clearance, torque, tight turning radius, and suspension.
Ground Clearance
One of the offroad crossover's biggest weaknesses is ground clearance. It's a trade-off to safe and comfortable handling on the paved roads which made them so popular. The stock suspension height of most modern SUVs is good to handle mild offroading and take you camping off the beaten path. In case if you need to take on some more technical trails, the ground clearance can be easily improved with a help of an aftermarket lift kit. At the moment such kits are available for nearly all old and new crossovers.
Limited wheel size
Bigger wheels provide certain benefits for driving on tough terrain and overcoming obstacles: they improve the ground clearance, allow you to go over bigger elements, and provide a wider tire contact area to improve traction. Unlike big trucks, crossovers have fewer lifting options and smaller space in the wheel arches, which puts certain limits on the wheel size selection. Despite these facts, you can still install pretty decent 29″-32″ size A/T or M/T tires on nearly any crossover with a help of a small 2″ inch lift or leveling kit.
You may want to read our articles:
Low aftermarket support
The aftermarket support for crossovers is much lower compared to common 4×4 trucks because they're not built for extreme off-roading. However, there are some modifications that can be done to increase the crossover's capability of handling unpaved roads and light trails. While most of the companies offer plenty of stuff for Jeeps and Toyota trucks, sometimes it's pretty difficult to find ready-made solutions for less popular crossover models. Although, during the last few years this trend began to change, thanks to the growing popularity of off-road modifications for popular crossovers such as Subaru Forester, Outback, Crosstrek, Toyota Rav4, Jeep Renegade, etc. although it doesn't equally apply to non-mainstream models such as the Subaru Tribeca, Nissan Rogue and such. The good news is that with a little creativity and patience, you can find some great modifications out there, just browse through the pages of our site, and find some inspiration!
Many of these crossovers can be upgraded with such off-road features as skid plates, off-road tires, lifted suspension, and other overland style upgrades and accessories.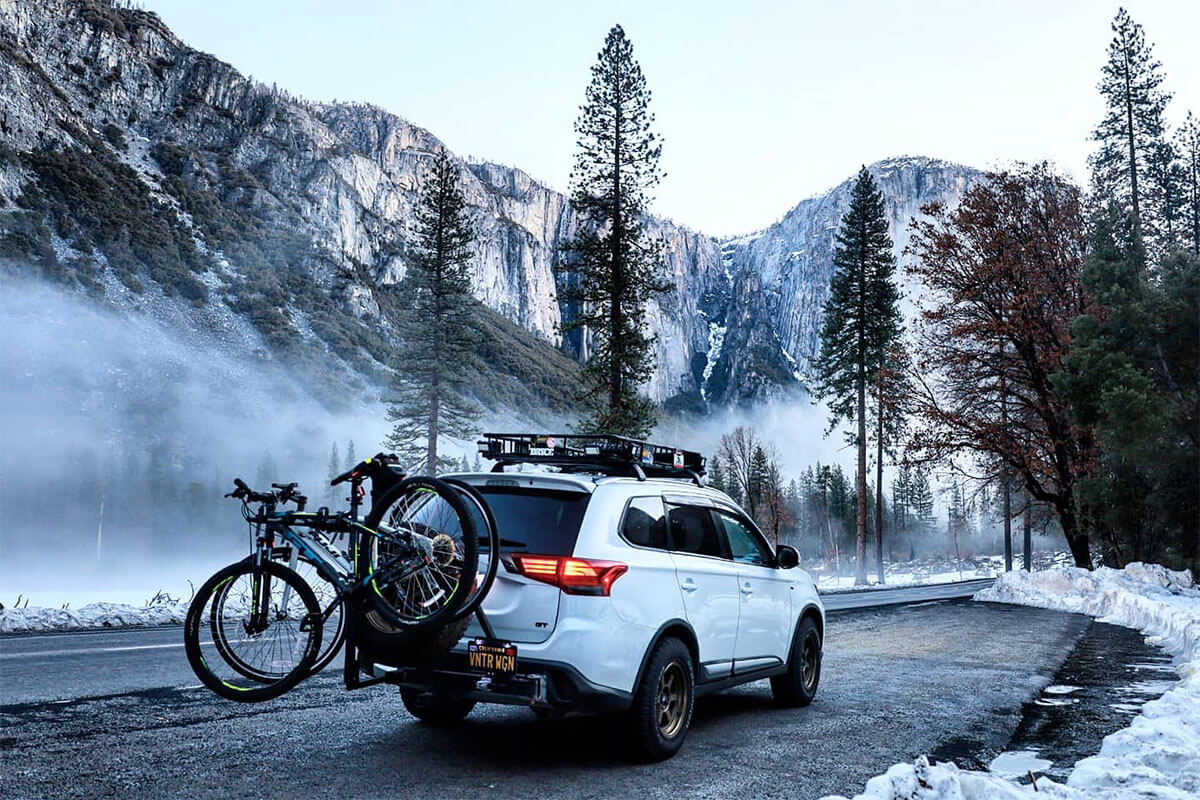 Top 10 Crossovers for Off-roading
People who enjoy offroading but care about the efficiency and the convenience of daily driving will want to check out this list of the best offroad crossovers. All of them feature capable AWD systems, improved ground clearance, and enough room for your gear to take you camping off the beaten path. These ten crossover vehicles are great choices for anyone looking to get into offroading or overland-style adventures without giving up.
Subaru Forester
The Subaru Forester offroad crossover is one of the best off-road crossovers for offroading enthusiasts who live near big cities. The off-road performance of the Toyota 4Runner in a more efficient package? Count us in! The Forester was first introduced in the early 2000s and has been a popular off-roader ever since. The Subaru Forester comes equipped with a Symmetrical All-Wheel-Drive as standard equipment, but if it isn't enough, then you the full advantage of the all-mighty X-mode available in higher trim models. This decent-sized SUV can be easily upgraded with aftermarket skid plates, off-road tires, and other overland-style equipment.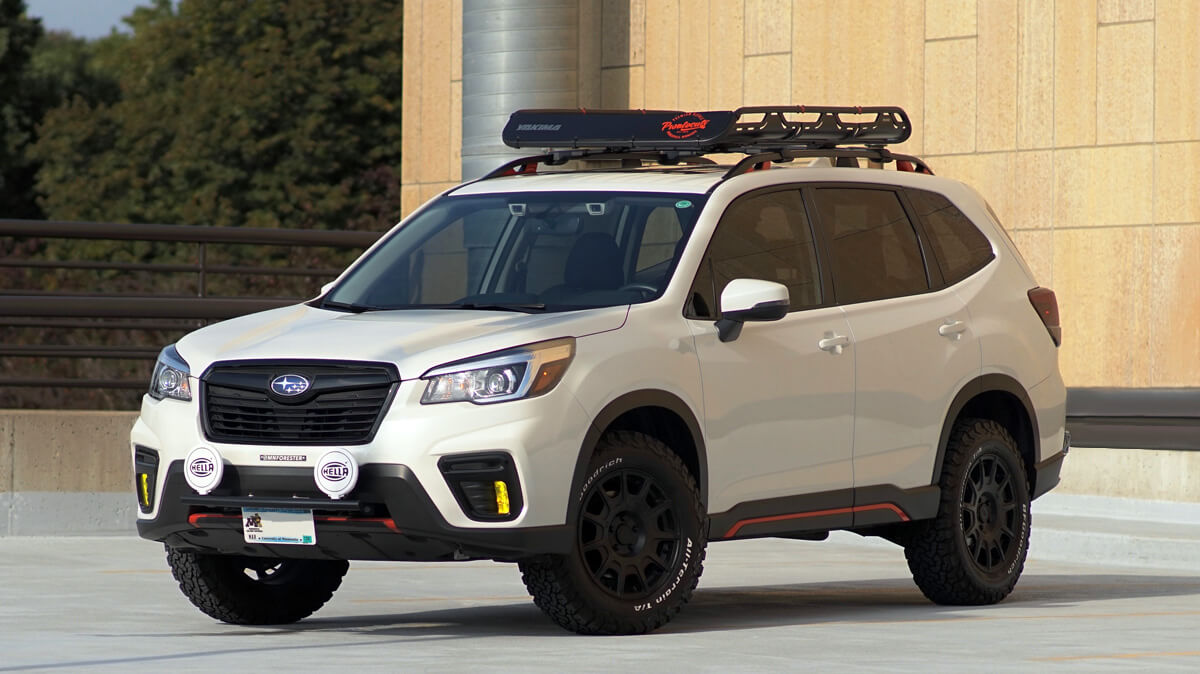 Subaru Outback
The best aspect of the Subaru Outback is that it's spacious, versatile, and can be used to camp as well as explore. While it's nearly identical to the Forester from the technical standpoint, there is something uniquely attractive in its wagon-like appearance that keeps attracting off-road enthusiasts for more than two decades. Incredibly versatile and capable on any terrain this wagon crossover will take you from the biggest US cities to some of the most desolate places on Earth.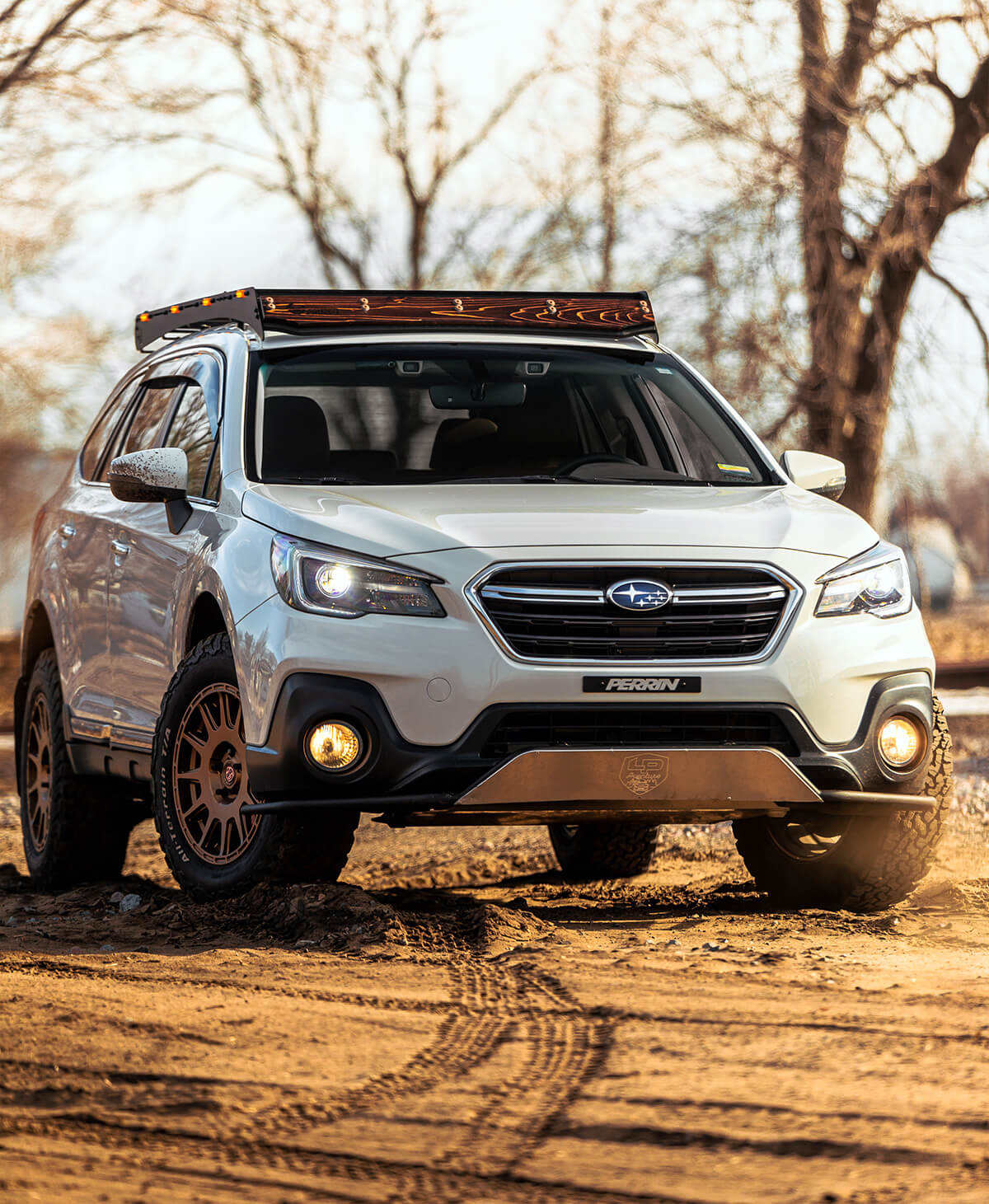 Toyota Rav4
Rav4 has been a go-to choice for adventurous people since 1996. This vehicle is perfect for those who want to get their feet wet in off-roading and feel the spirit of overland adventures. The aftermarket support for this model is getting stronger year by year after the release of the 4th generation. Toyota Rav4 is great because it provides the best of both worlds; affordable performance and off-road capabilities. With almost two decades in its legacy, rav4 is definitely worth every bit of attention that it gets.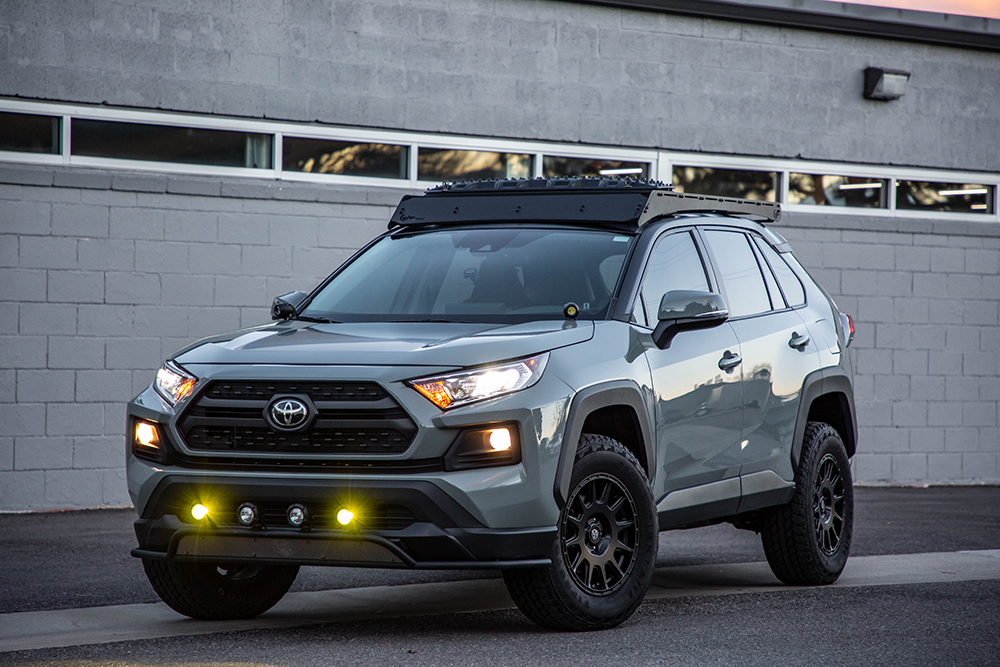 Honda Passport
Honda Passport is not the mainstream crossover platform for off-roading but it can uncover some surprisingly interesting qualities for those looking to explore its off-road potential. Such upgrades as the lift kits, skid plates, and steel bumpers can bump up its capabilities and open up some complicated trails in front of you. Honda Passport is great because it's more spacious than CR-V, comfortable on-road, yet can get you to the more adventurous locations.
Jeep Cherokee KL
The Cherokee KL is the latest reincarnation of America's most favorite compact crossovers that have been in production since the late 1980s. The latest generation of this model produced since 2016 features common unibody construction and several technical enhancements that make this crossover capable of tackling the trails you thought were only available for big 4×4 trucks. What's even more important, is that the Cherokee KL does not compromise on fuel economy or road manners. Both base and Trailhawk versions of the Cherokee KL can be upgraded with a 2-3″ lift and accommodate up to a 32″ offroad tire, which will make this compact crossover the best package to explore the local trails.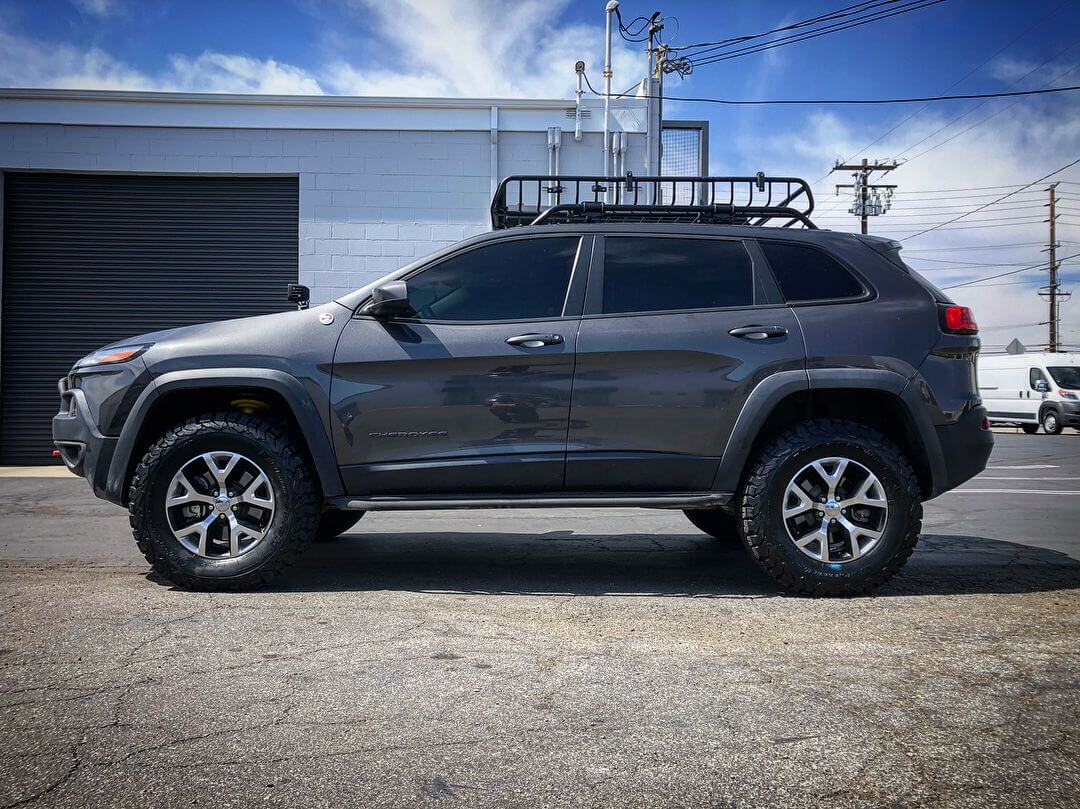 Jeep Renegade
One of the newest compact crossovers that are able to take your off-road experience to a whole new level is none other than the Jeep Renegade Trailhawk. One of the strongest features of this crossover is the design, which is truly hard not to fall in love with. The compact size, which may seem to be a disadvantage to some, can be quite a benefit for those looking to squeeze between rocks and branches. Great fuel economy is another feature of the Trailhawk that makes it a perfect companion for those trips into the wild. The Fiat-based model has proven to be very capable off road, with a much-improved approach and departure angles over other comparable vehicles. As of 2018, there are many upgrade parts available from multiple aftermarket companies.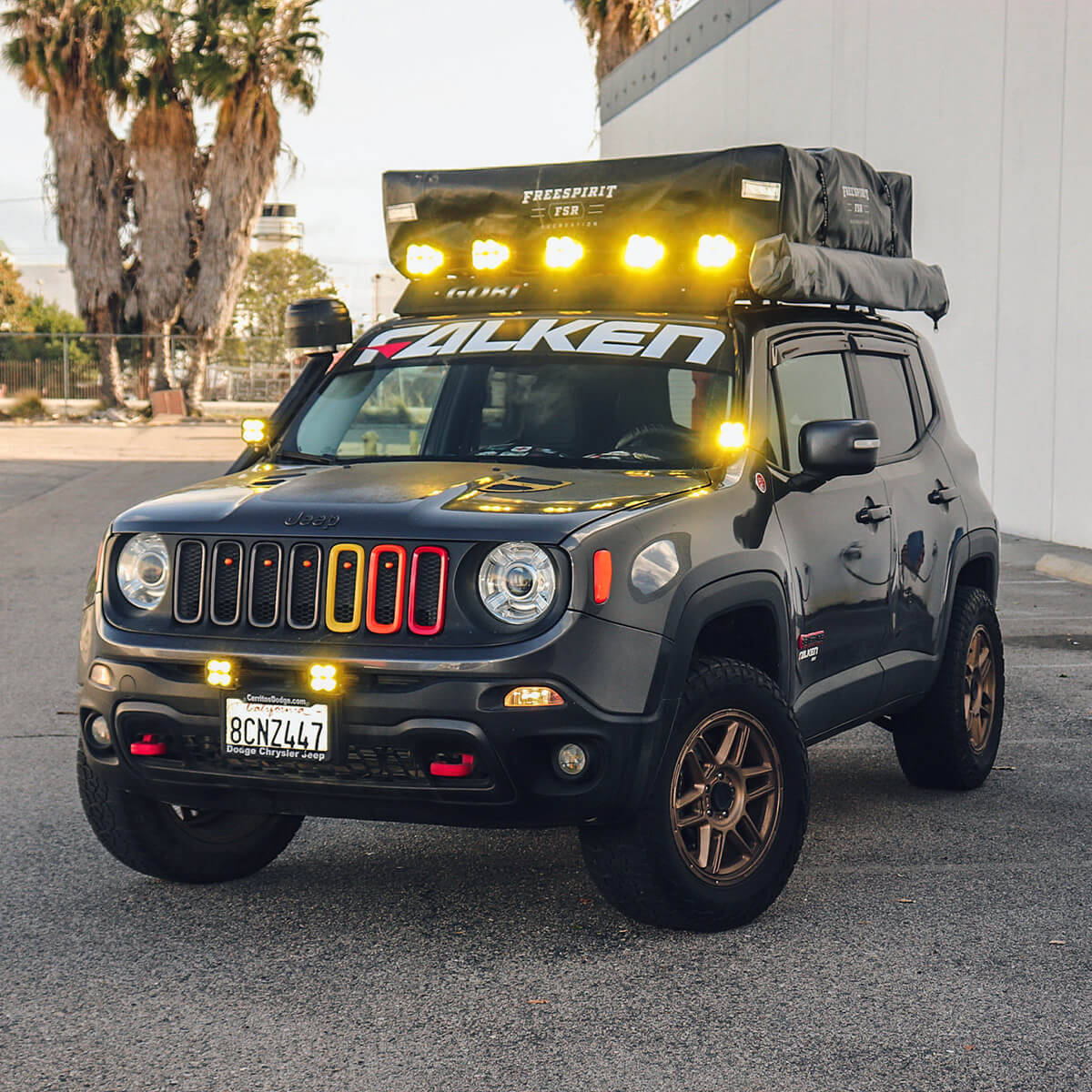 Honda CR-V
Back in the day the 1st and 2nd generations of the Honda CR-V were some of the most popular choices for camping and outdoor activities. Even though the newer generations of this model became more on-road oriented, they still have preserved AWD features that will not let its drivers down when the road presents unexpected surprises. With a help of some common modifications, you can upgrade your CR-V and use it for camping and overland-style adventures.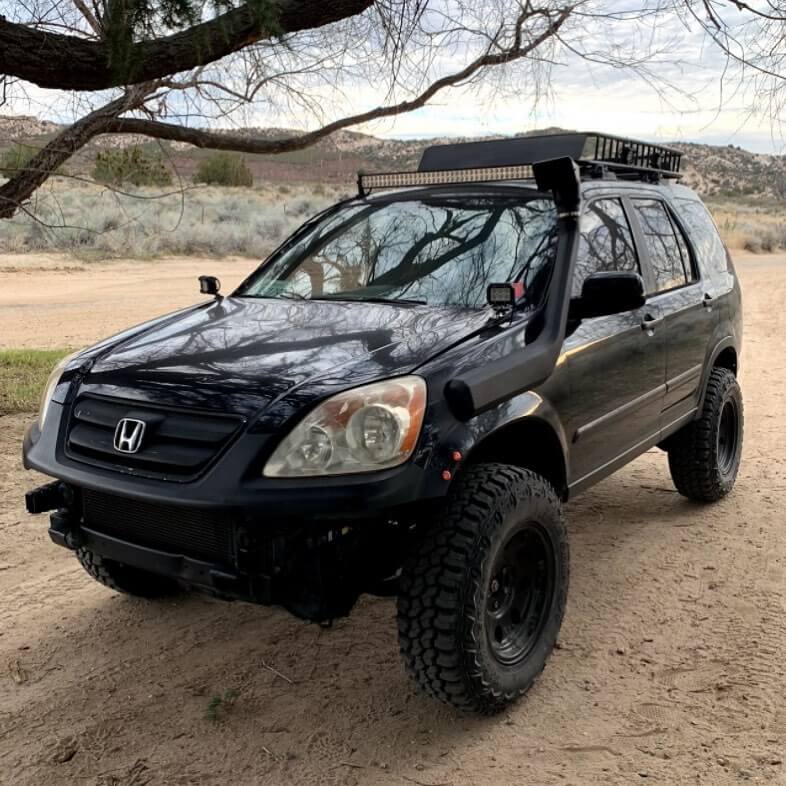 Mitsubishi Outlander
While Mitsubishi Outlander is rarely chosen as a platform for off-road adventures, it features a decent AWD system and a powerful 3.0L motor to ensure excellent performance on the rough terrain. If going mainstream is not your cup of tea, choosing a Mitsubishi Outlander will definitely be your best choice. Keep in mind though, that the aftermarket support for this model is almost nonexistent, which actually may become an exciting challenge for a truly creative mind.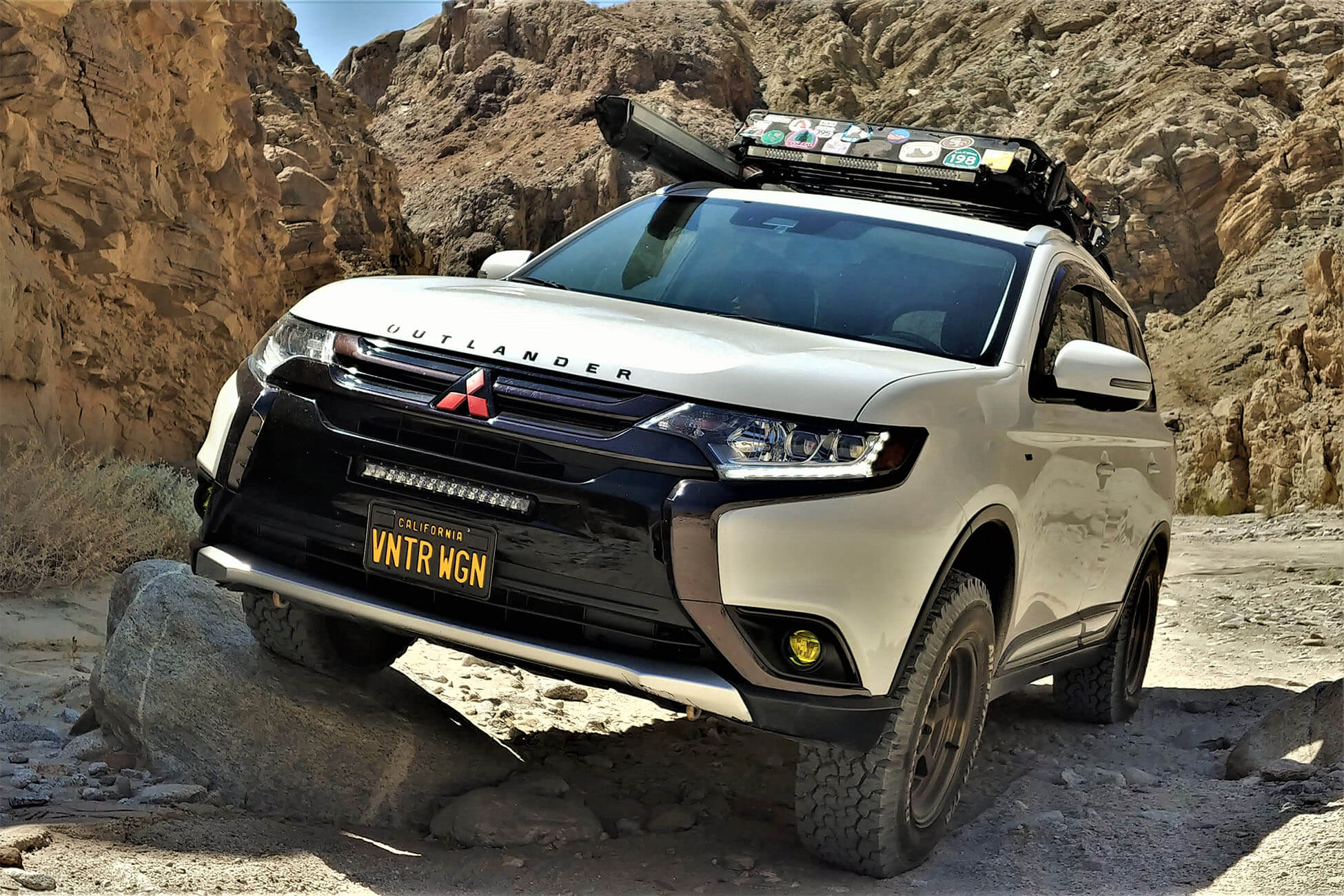 Nissan Rogue
Another underdog on this list is the Nissan Rogue T32 also known as Nissan X-Trail on the global market. Being a direct competitor of top crossovers from this list it's equipped with pretty much all the features you would need from a crossover to go of the paved roads. It's a well-rounded vehicle with well-balanced off-road capabilities and fuel economy thanks to the CVT transmission and lock imitations. When traction is needed, the standard AWD system sends power to the rear wheels, whereas the front ones are utilized for improved road manners.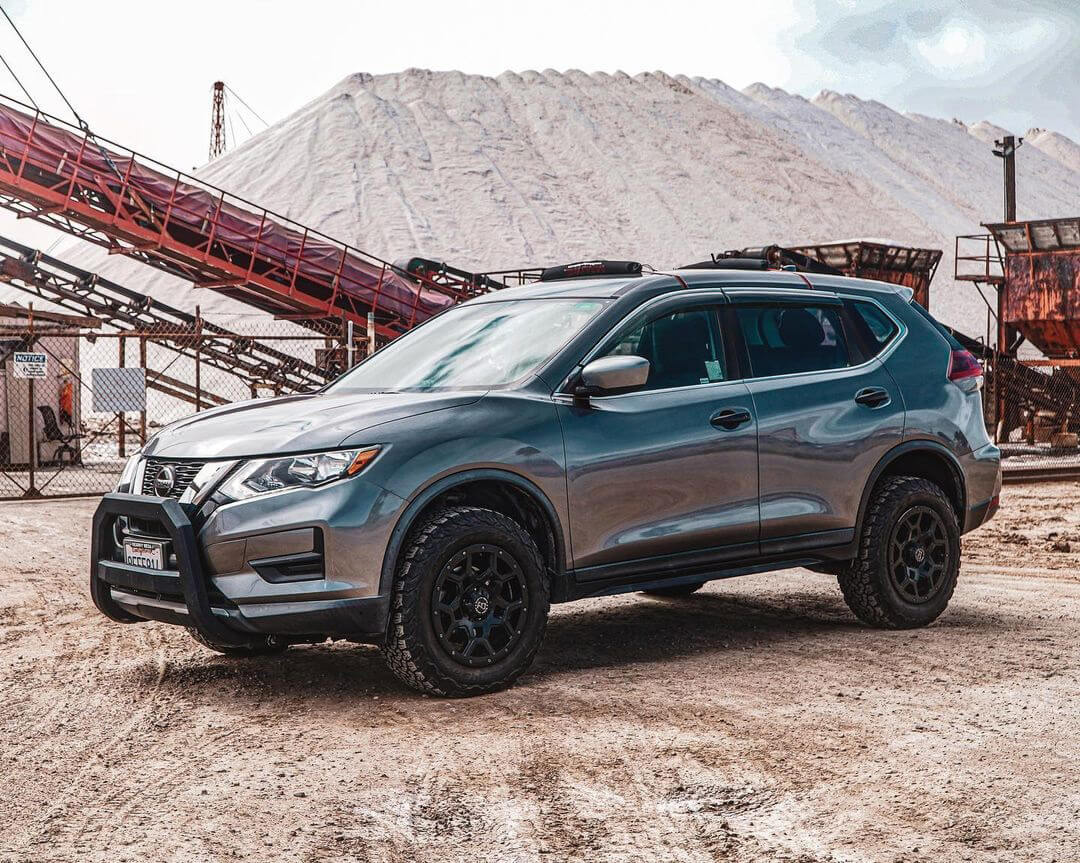 Subaru Crosstreck
Subaru Crosstrek is one of the smallest and some of the most capable crossovers at the same time that you choose for light off-roading. It's also equipped with a 2.0L engine that will provide all the power you need for almost any terrain, plus excellent fuel economy. The off-road capabilities of this model are not limited to just some simple suspension modifications, as it's capable of wading through up to 33 inches of water and has 8.7 inches of ground clearance which is enough for some serious off-road fun.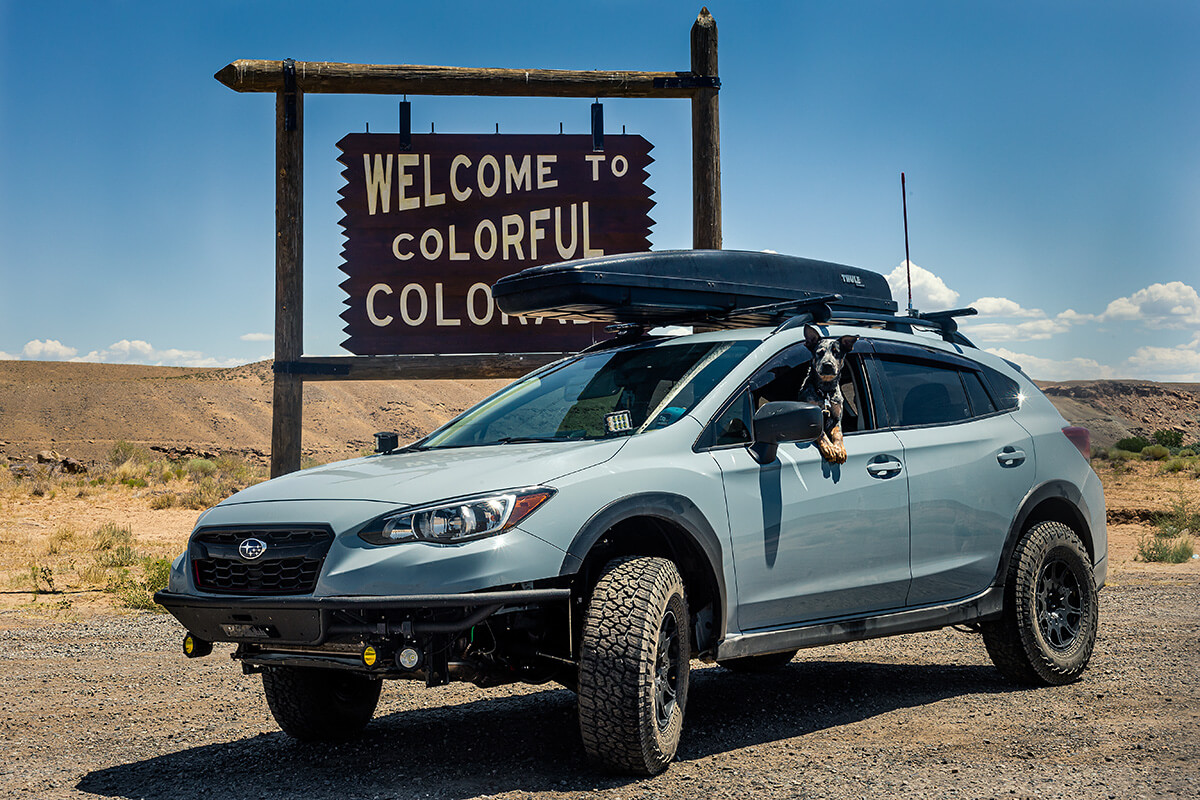 Conclusion
Choosing a crossover over a 4×4 truck: When it comes to deciding between the two, there are many factors that should be taken into consideration and these vary from person to person. Some people prefer crossovers because they're more fuel-efficient while others may want something with better maneuverability for city driving. If you like having all-wheel drive but don't need an SUV or off-road capabilities then a compact crossover might be your best bet. The main thing is to do research on what type of vehicle would work best for you and your needs before making any purchase decisions!