Lifted 2020 Subaru Ascent – Family Overlander to Conquer Off-road Trails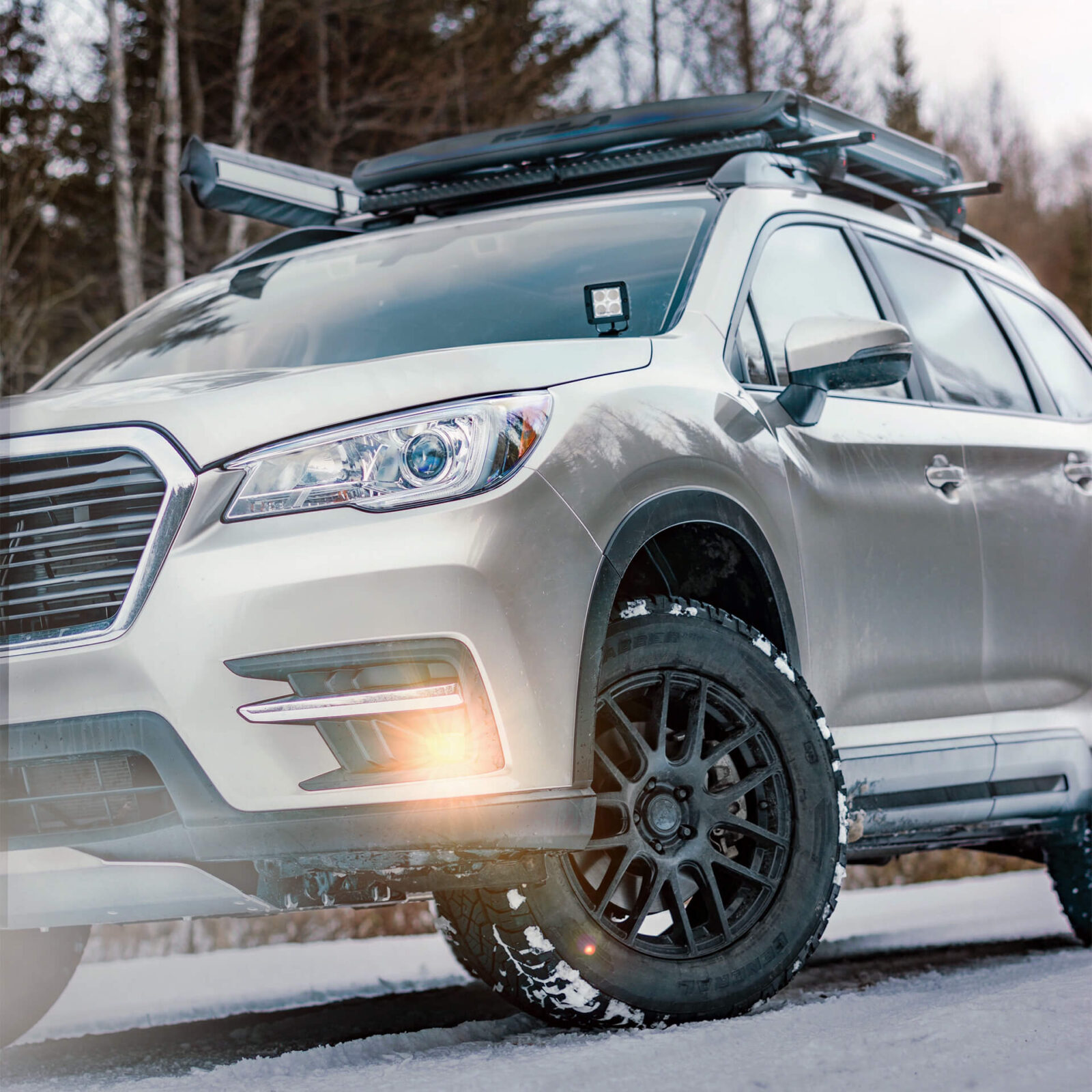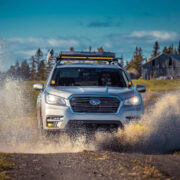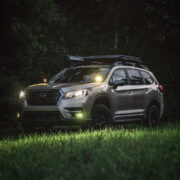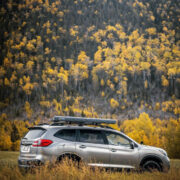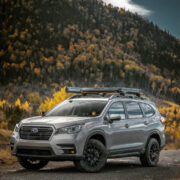 View Gallery
In 2018 Subaru introduced its largest vehicle to date, a three-row SUV available in seven- or eight-seat configurations. The new model made a huge splash in the news and became very popular among drivers who love to use it in their daily life and be able to get out in nature once in a while. People choose Ascent for its size, comfort, practicality, ample ground clearance, modern interior with high-quality materials, and of course standard all-wheel-drive. We wanted to speak with one of the lucky owners of the new Ascent and learn about their experience with the vehicle.
Alex Lafontaine from Quebec, Canada bought his 2020 Subaru Ascent because he saw infinite build possibilities in this rig. He decided to make it as versatile as possible for a wide range of needs. He wanted to spend quality time with his family experiencing the wilderness, go hunting, and camping enjoying the best views inaccessible from paved roads while also using the vehicle as a daily driver.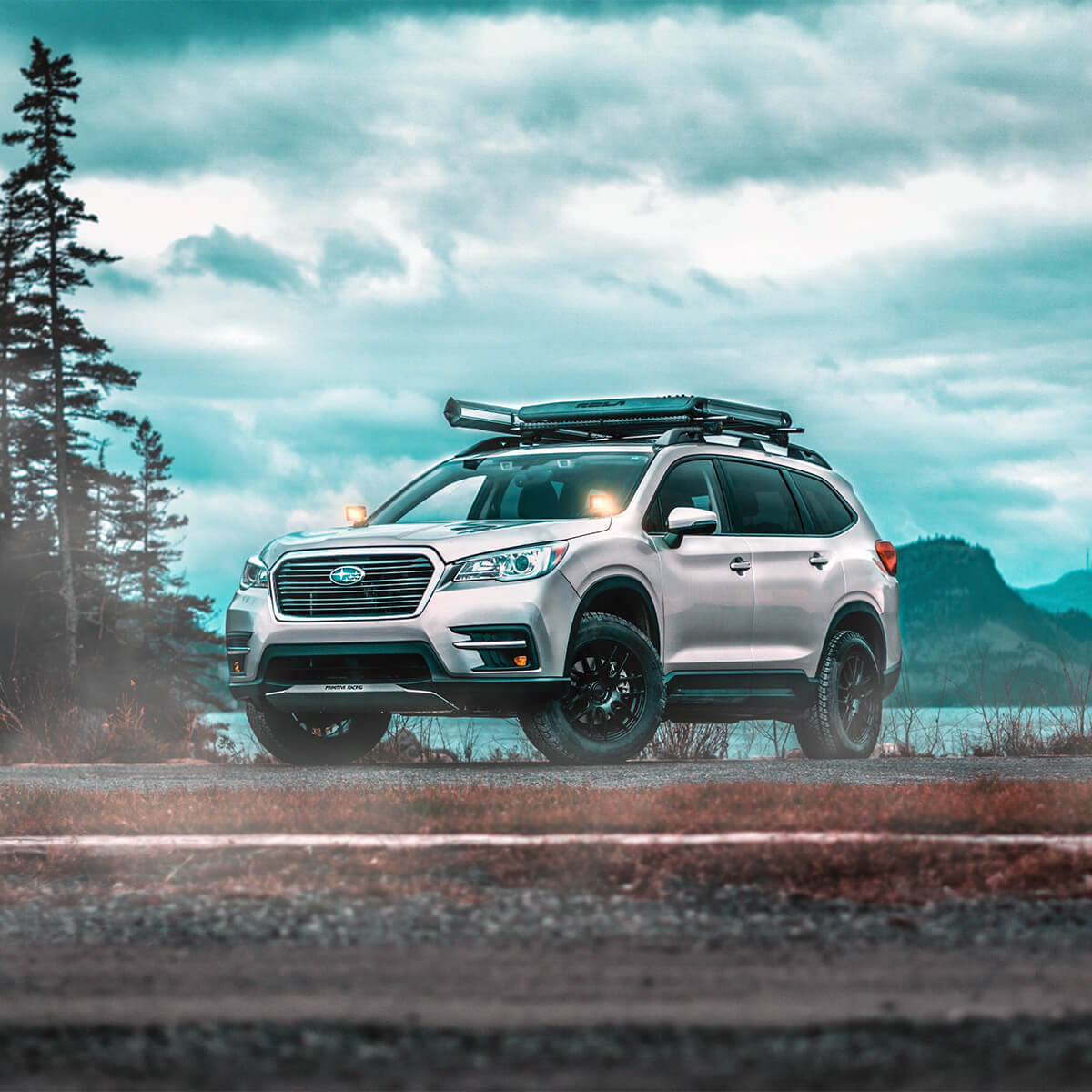 Suspension lift improved Ascent's balance, and the perfect wheel and large all-terrain tire combo made a great contribution to performance on and off the road. We love how the Tungsten metallic looks on the vehicle's sculpted body. Alex says it does a great job hiding dirt even after a few hours on the trail on a rainy day. Read this short interview with Alex and see his stunning photos.
"Suspension lift improved Ascent's balance, and the perfect wheel and large all-terrain tire combo made a great contribution to performance on and off the road."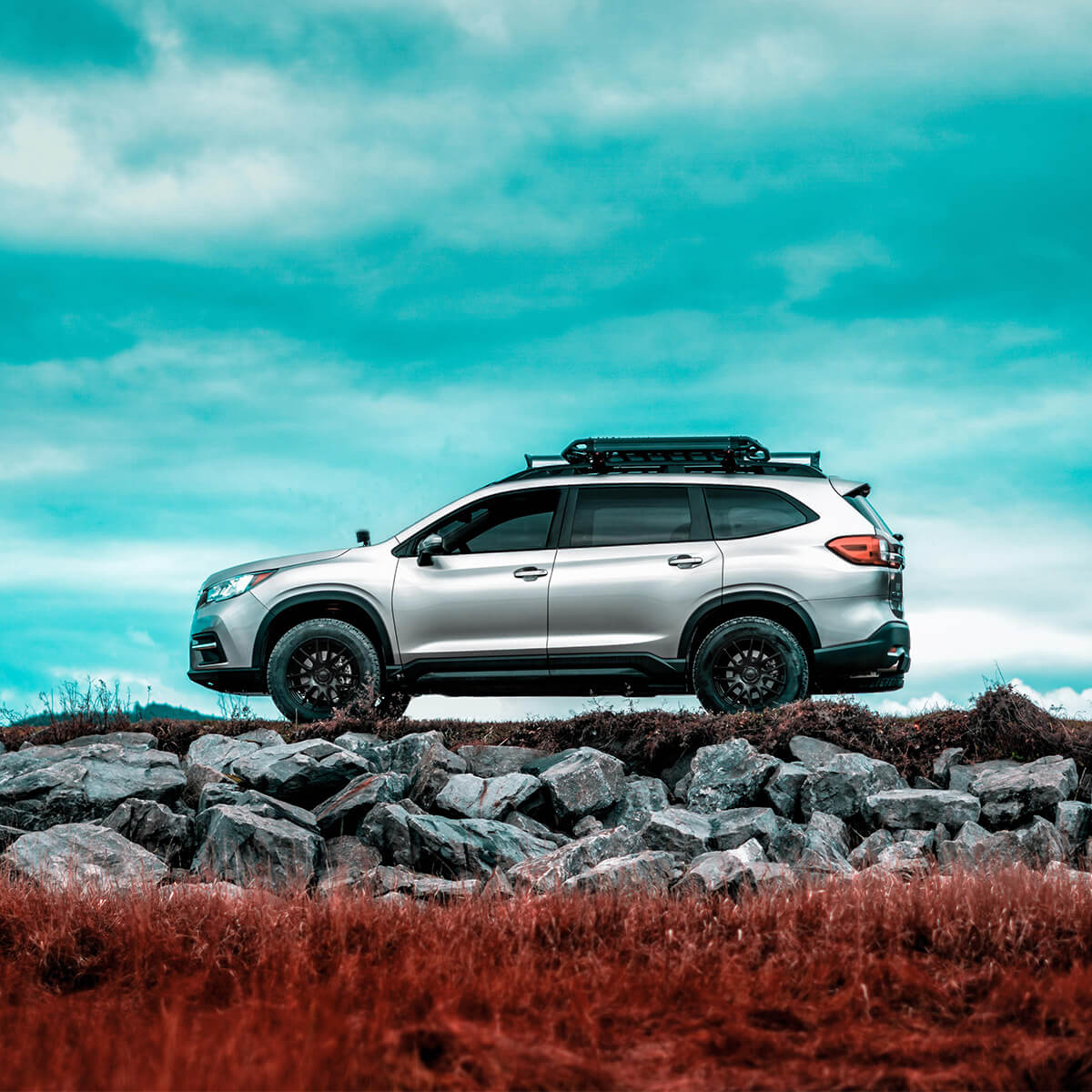 How did you become interested in off-roading?
– My first "real" job was doing forest inventories on public lands. This got me into buying my first 4×4 and quickly learning to navigate rough trails and the limits of the vehicles I had, but also the fun of exploring unknown roads and territories in a fully autonomous way!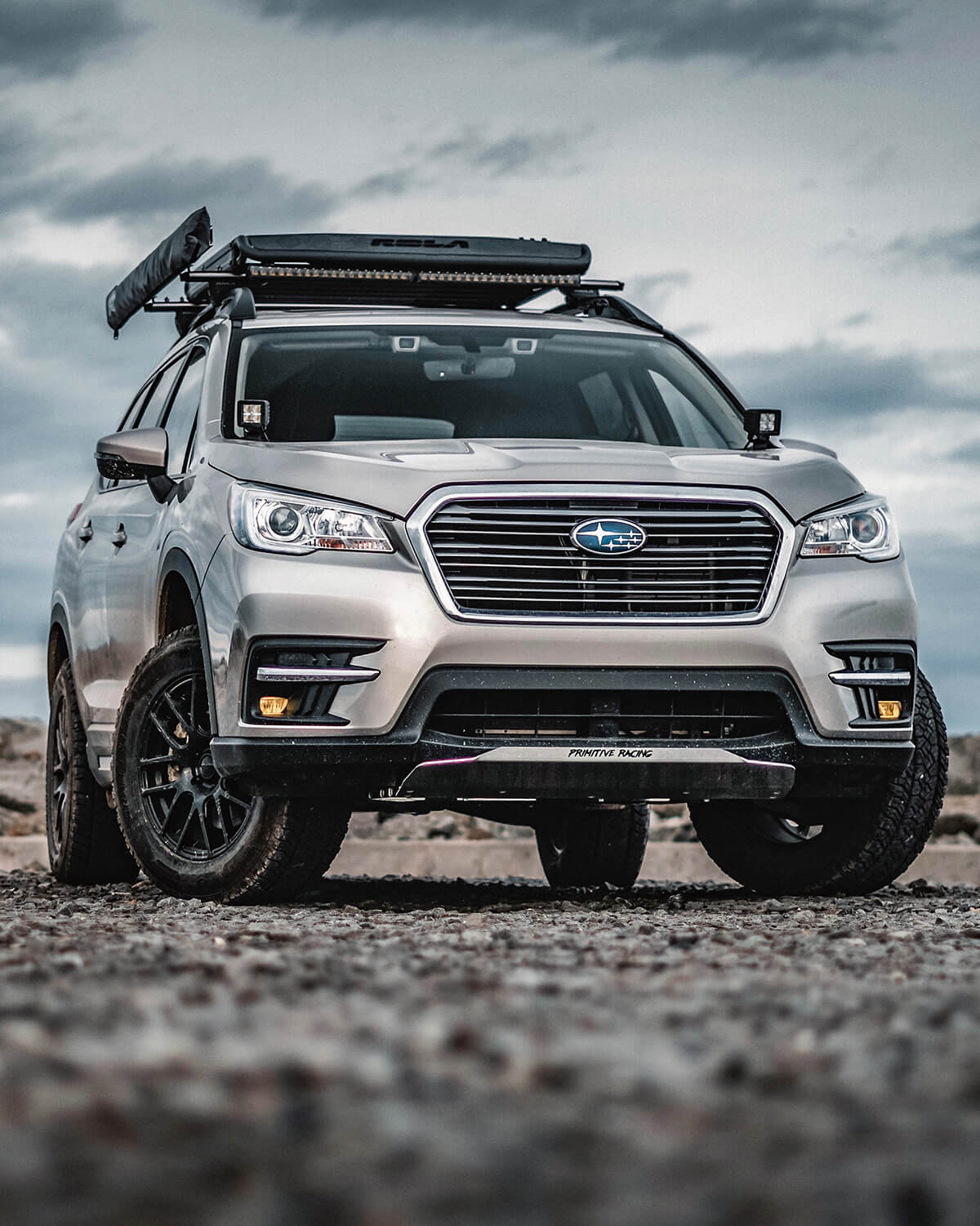 Why did you choose this particular model for your project?
– Subarus have always been a great choice for me as a daily driver that still allows me to go into the woods for camping, hunting and other outdoor activities. We commute around 50 miles a day for work so the relatively good fuel economy relative to offroad capability is a definite win. We upgraded from a Forester to the Ascent when we were expecting our third kid last spring. It is so much roomier yet super fun to drive both on and offroad.
What inspired you to choose this modification style?
– I have always used my vehicles to go hunting, trapping and camping. Being able to access our public lands and wild places is a definite must. While stock Subarus are plenty capable, we chose modifications to increase our confidence to venture deep in the woods and make it back. The lift, AT tires (with full size AT spare) and full skid plate set are a definite must, along with recovery equipment. We also researched our wheel and tire models to keep the weight as low as possible to not impact braking and acceleration performance (and MPG!). Very pleased with the way it rides on the road yet can jump on a trail with confidence anywhere!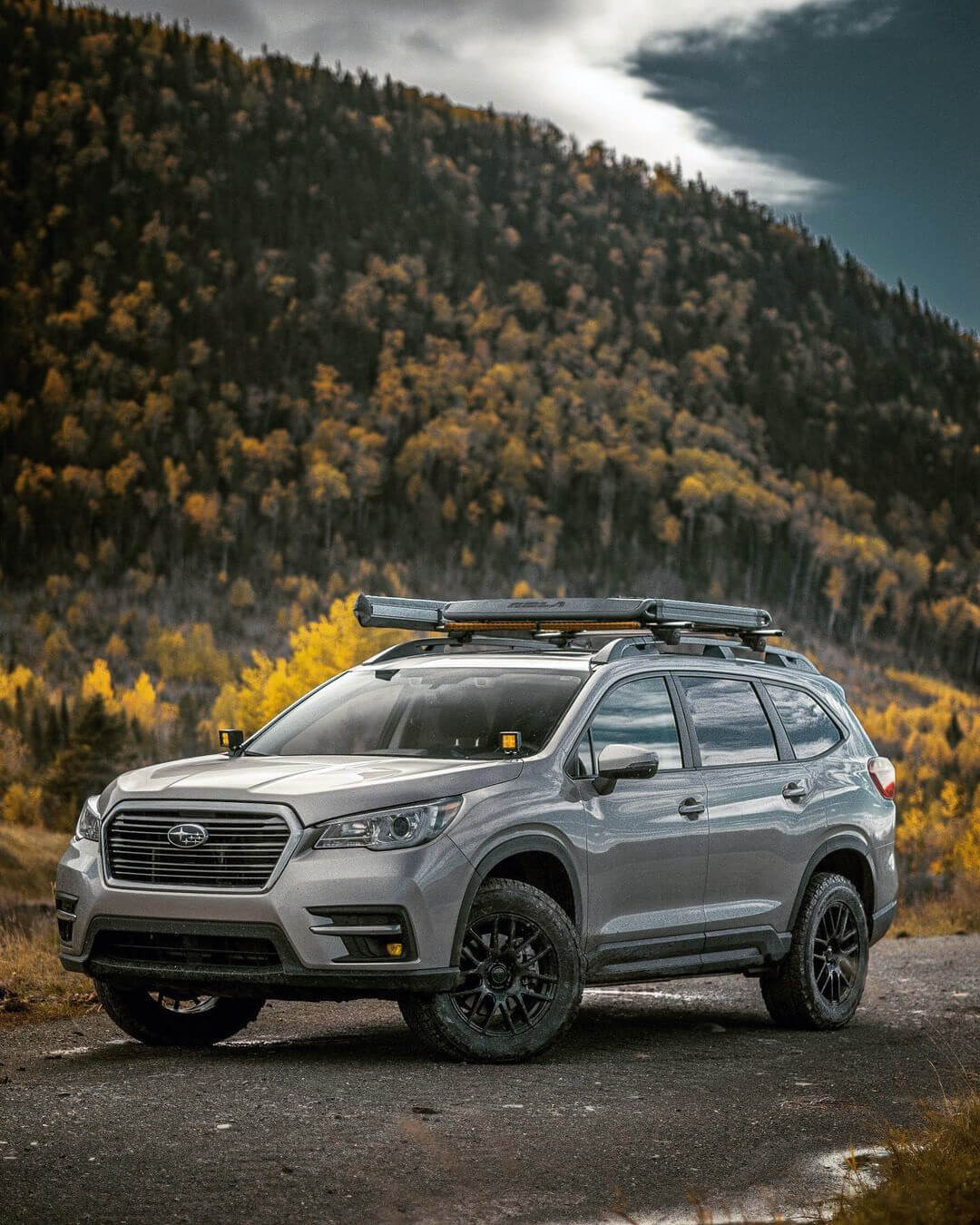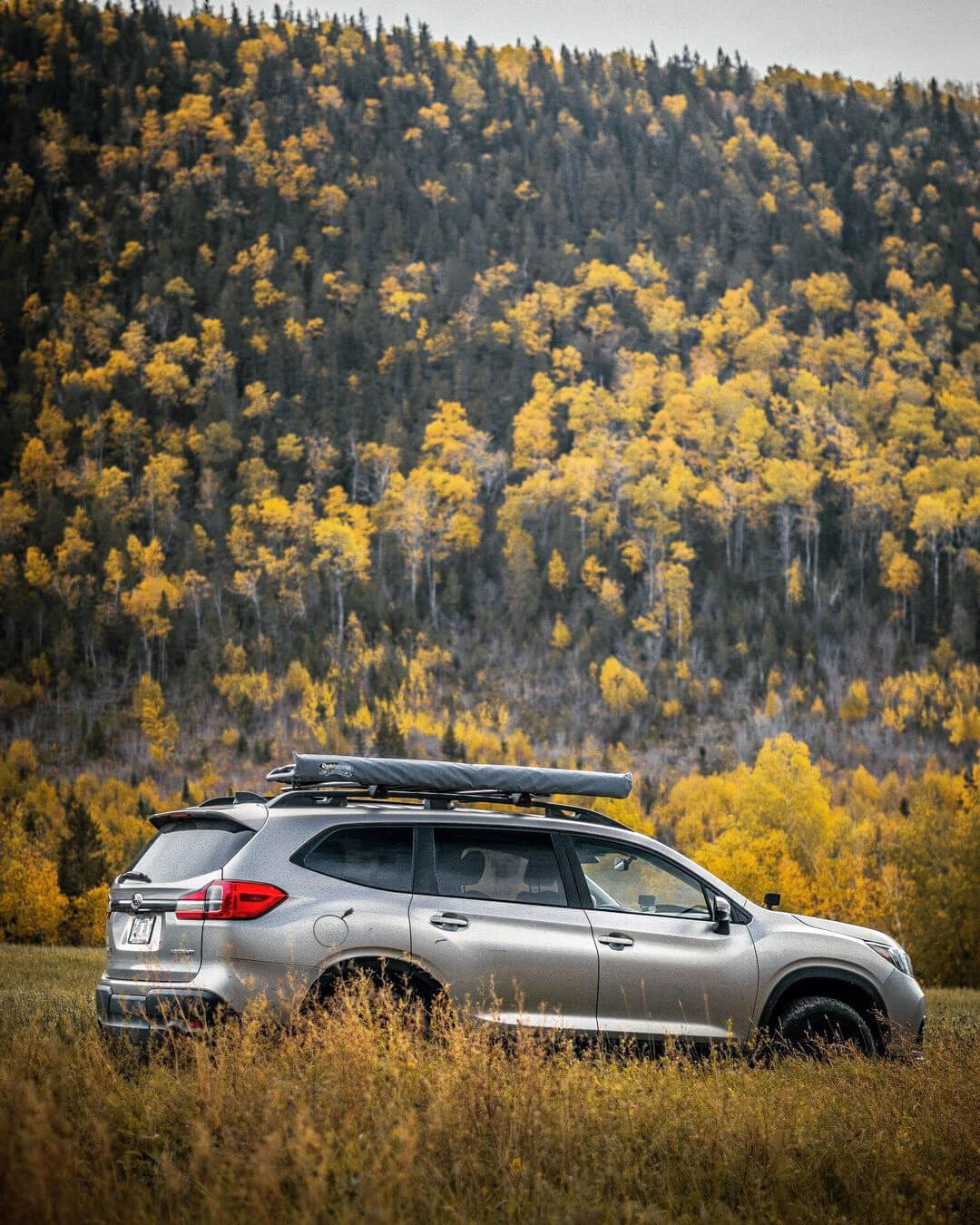 What challenges did you face while putting it together?
– The Ascent being new and less popular than other Subies like the Crosstrek and Outback, there is a little less aftermarket support for it but the major companies in the field are catching up! Also not a lot of owners with offroad Ascents so it can be a bit of trial and error for some mods, but fortunately we're a great community and help each other with tips and advice every time we can!
What do you love about your vehicle?
– How great it balances daily driving with offroad performance. There is no such thing as a perfect rig for everything but for our needs, this Ascent comes pretty close!
Is it your daily or a weekend ride?
– Definitely a daily! Pit stops at the school and daycare in the morning than a longish commute to work!
Do you take it off-road? If so, where and how often?
– I take it hunting mostly in the spring and fall and general overlanding/exploring during the summer. We live in eastern Quebec, Canada, with a ton of public lands with great roads and trails network to explore.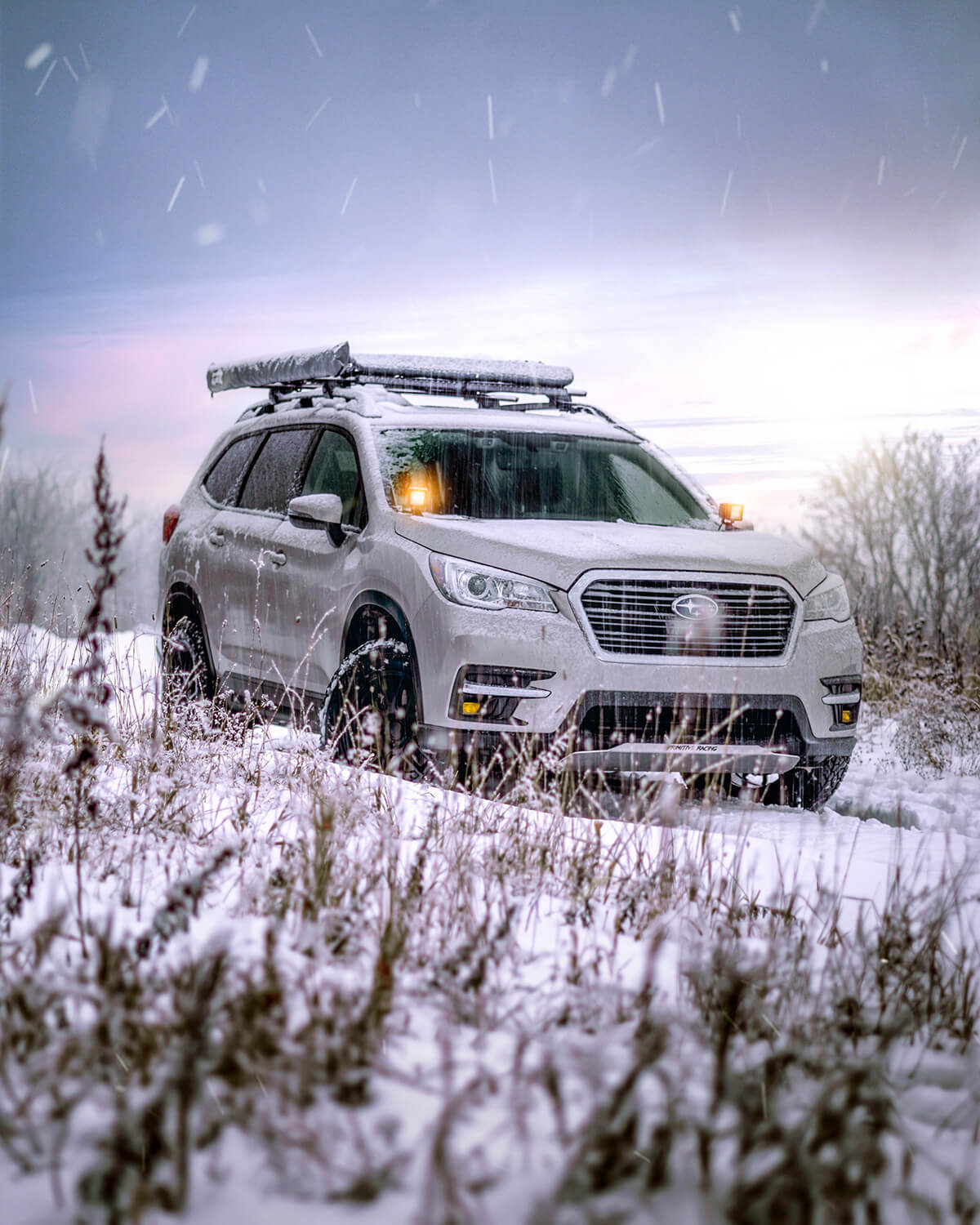 SPECS – 2020 SUBARU ASCENT
Engine specs, modifications
– 2.4L Turbo
Lift height and suspension modifications
– 1.25″ Spring Lift Kit from Primitive Racing with their Rear Subframe Spacer Kit. This kit uses heavier progressive rate King Springs to achieve the lift. It not only improves the ride on and offroad but also allows to load the vehicle with gear or tow without experiencing sagging in the rear. Along with the oversized tires, this setup gives us around 1.75″of total lift front and rear so about 10.2″ of ground clearance.
Wheel specs
– Vöxx Wheels Novas in Gloss Black 18 x 8", 40mm OFFSET
– General Tire Grabber APT 265/60/18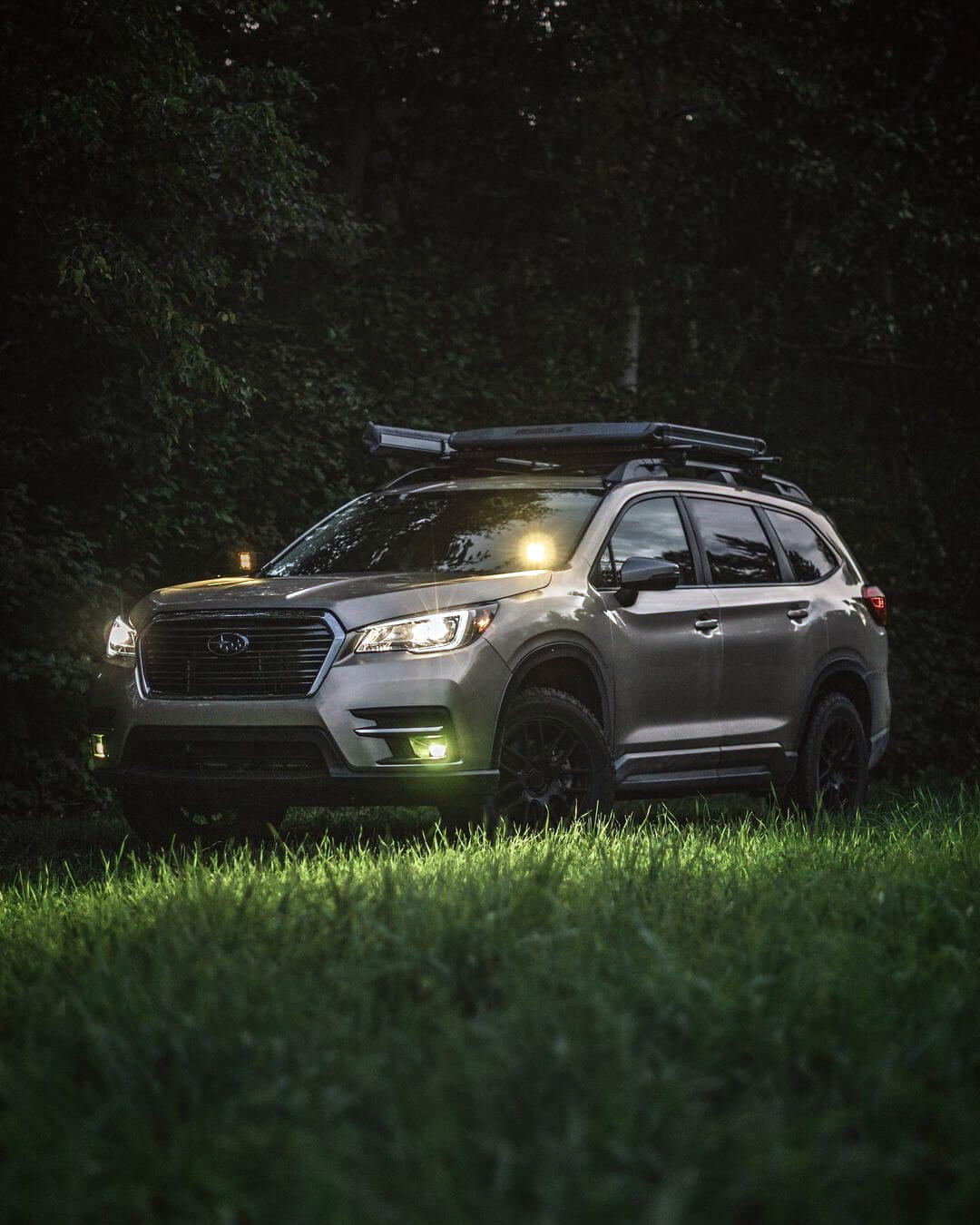 Exterior mods
– Primitive Racing full armor skidplates (Front with Lip, Transmission and Rear differential)
– BrightSource Offroad Cube lights mounted on LP Aventure ditch lights brackets
– BrightSource 2 X 20″ Titanium Light bars mounted on roof basket
– Rola Atlas roof basket
– Dobinsons USA Medium Awning
– Exitrax Ultimate Recovery Boards
– Cruxmoto Chrome Delete Vinyl kit
Interior mods
– Maxliner all-weather floor mats (3 rows)
What are your future plans for this vehicle?
– A rooftop tent for next summer is a priority. Rock sliders and a front winch/bumper would be definite yes as soon as they may become available for the Ascent.
Anything else you would like to share about your vehicle or about the off-roading in general?
– It's easy to get caught up in endless mods and focus too much on the vehicle and not enough on the end goal. I try to remind myself that I build this Ascent to give myself and our family great experiences outdoors in beautiful landscapes. Let's get outside and enjoy our rigs!
Watch the progress and find out more about this Subaru Ascent project by visiting the Instagram profile of the owner: @ascentoverland!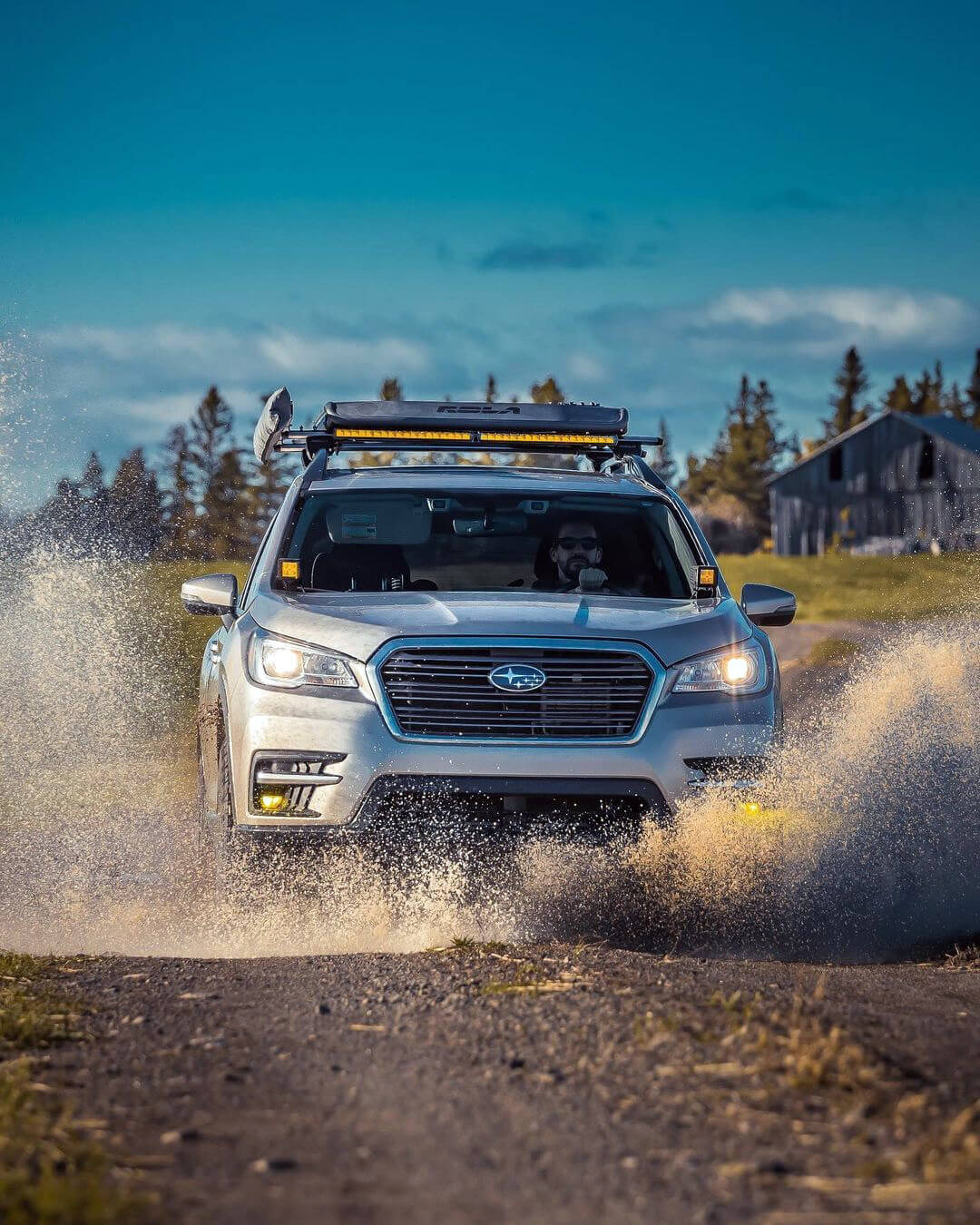 Related Parts & Mods
– Inspired by this Subaru Ascent build and looking to prepare your own crossover for off-road adventures? Some parts used on this vehicle were sourced from custom shops or custom made, but our team has put together a list of products and accessories available online that may help you to achieve similar results:
Lift Kits
or
Wheels
Roof Rack
Awning
Lights
*Before ordering any part or accessory, it is recommended that you verify its fitment with a qualified professional and/or seller. We are not responsible for fitment or other issues that may arise from using the products featured on our website.
Stay tuned for more project reviews on Offroadium.com – Follow us on social media, and share this write-up if you enjoyed reading it!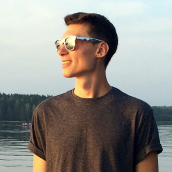 Matt Grabli
Automotive journalist and technical writer at Offroadium.com with more than 10 years of experience in the sphere of aftermarket parts and 4×4 vehicle modifications. Passionate about off-roading, outdoor adventures, and an active lifestyle.