Lifted Volvo XC70 Cross Country With Off road Enhancements from the Netherlands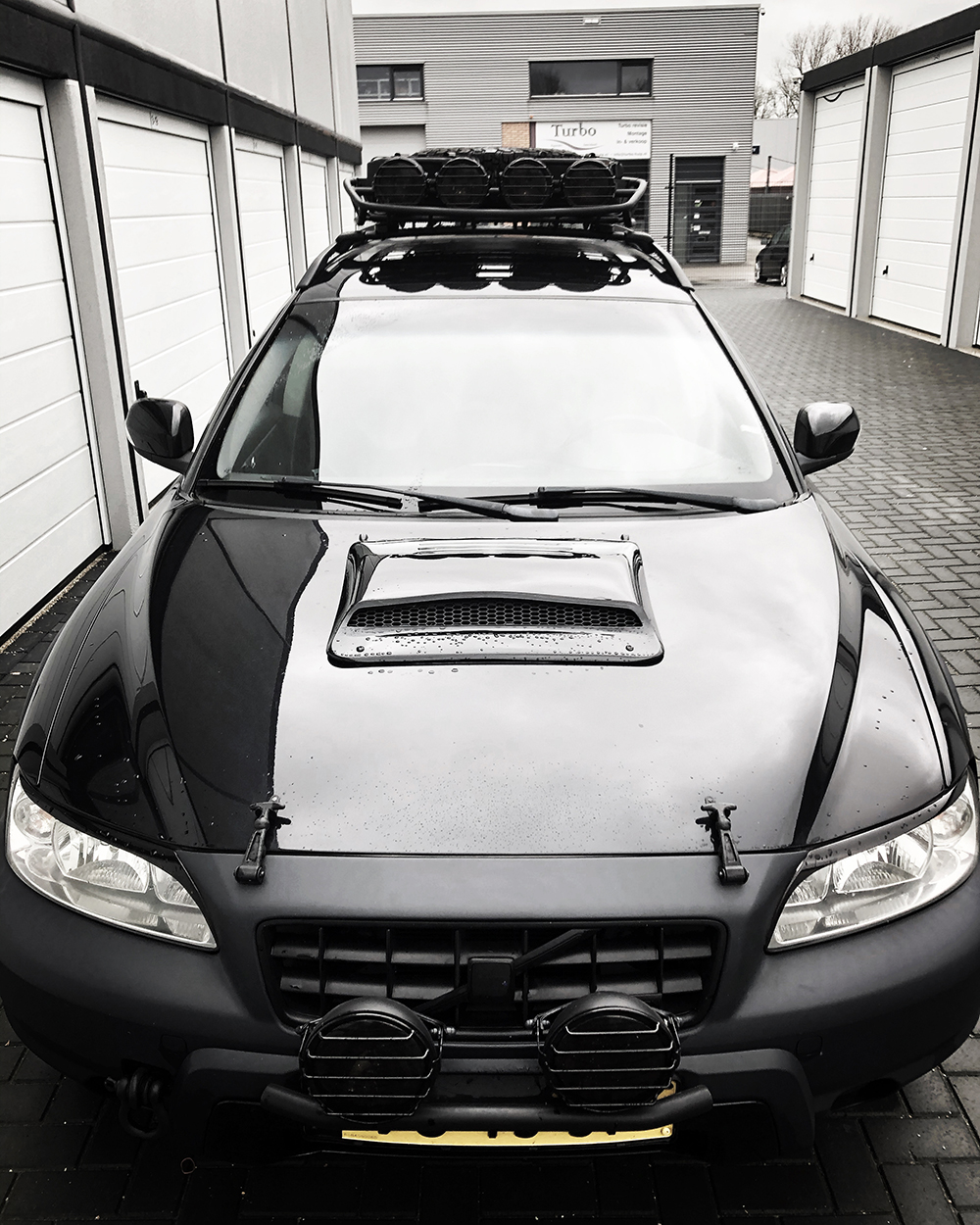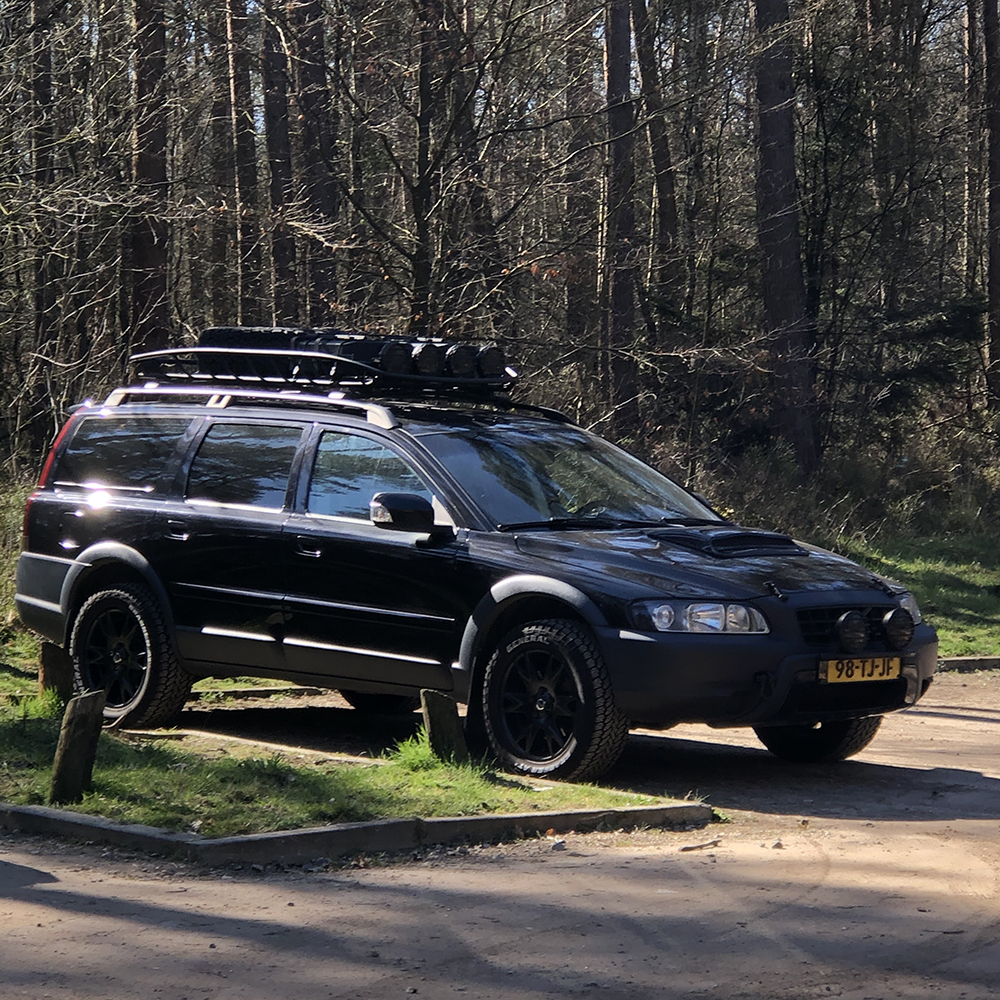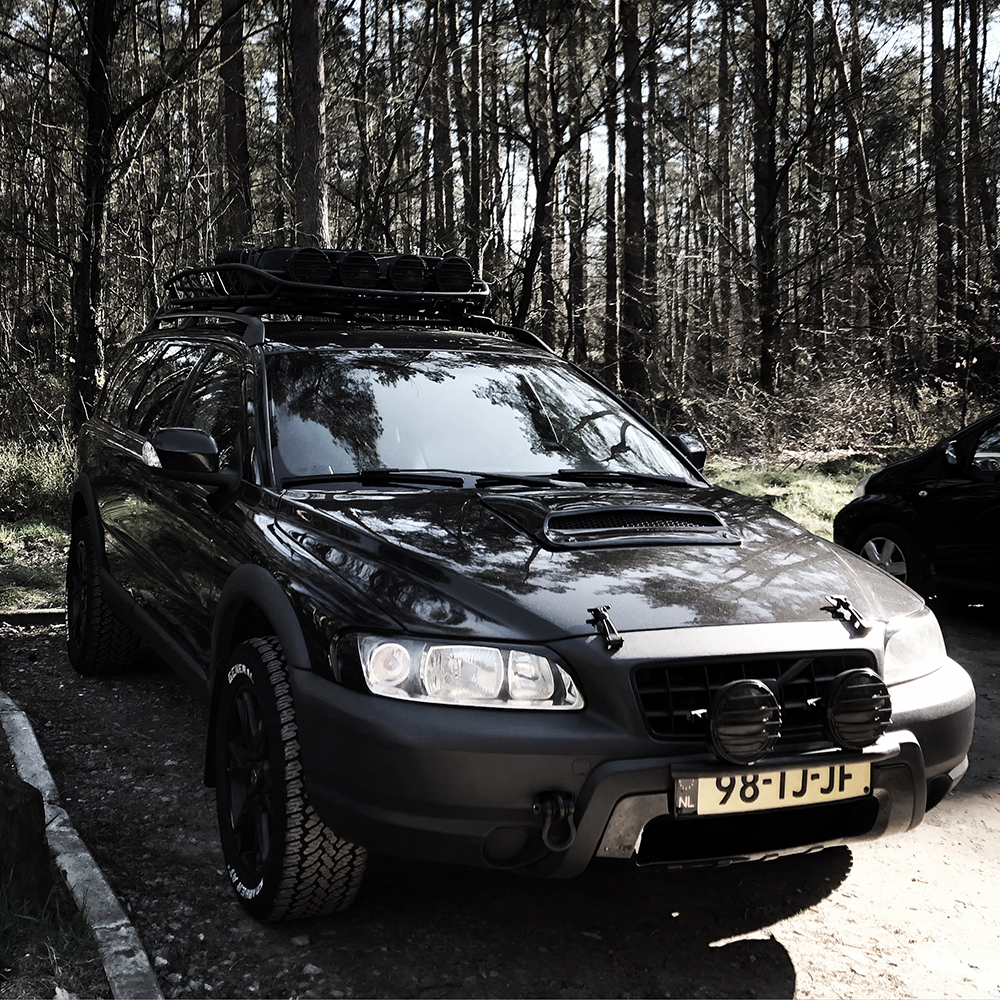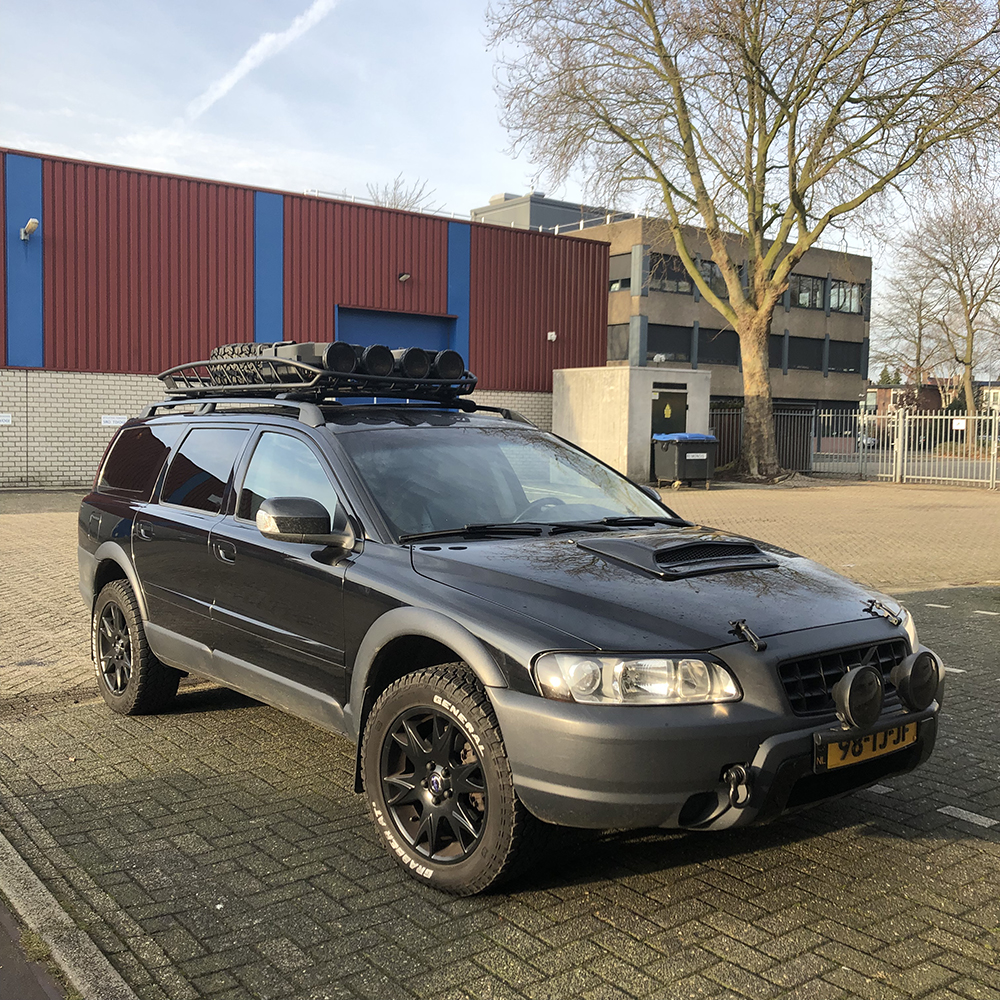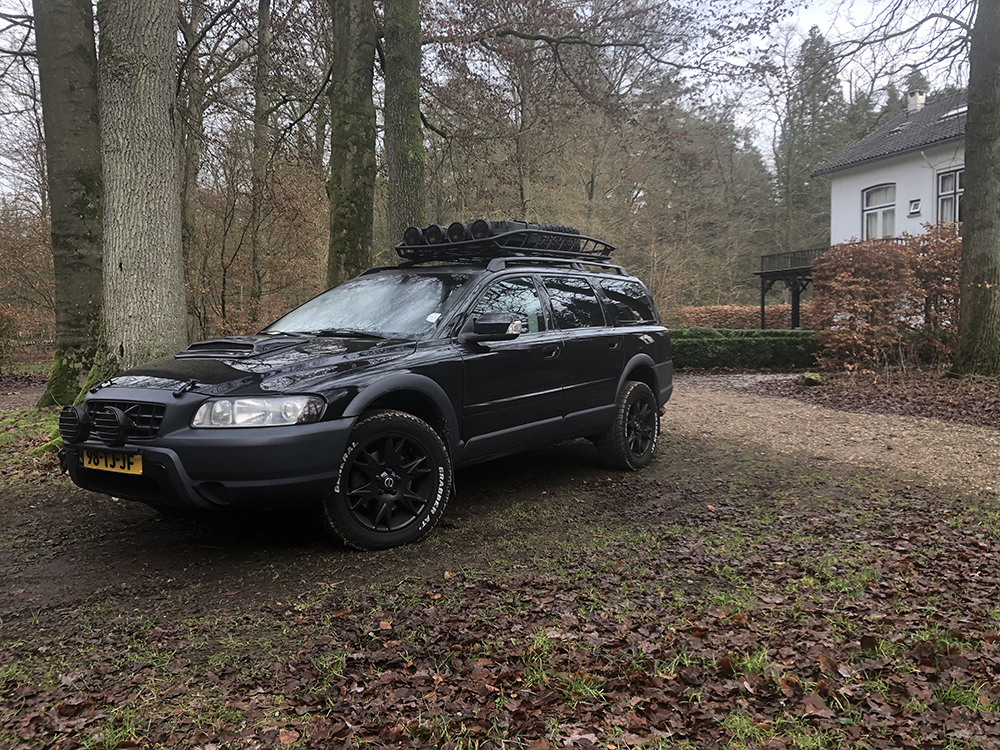 View Gallery
Volvo sedans and wagons have a warm spot in the heart of every 80-s and 90-s kid. Unmistakable design and bulletproof reputation of a safe family vehicle helped to spread the popularity of this model in the US and Europe.
When Volvo first released its off-road version of the family wagon-based V70 Cross Country model, it immediately won the hearts of many drivers who needed a versatile sport-utility vehicle. Just like its main competitor Subaru Outback, it featured an All-wheel-drive, improved ground clearance, spacious cargo area with folding seats (that formed a perfect sleeping platform), and an unpainted plastic body cladding. Belonging to the premium market segment, it was a little bit more expensive than the Subaru and, perhaps, that's why it didn't become as popular at least in the USA.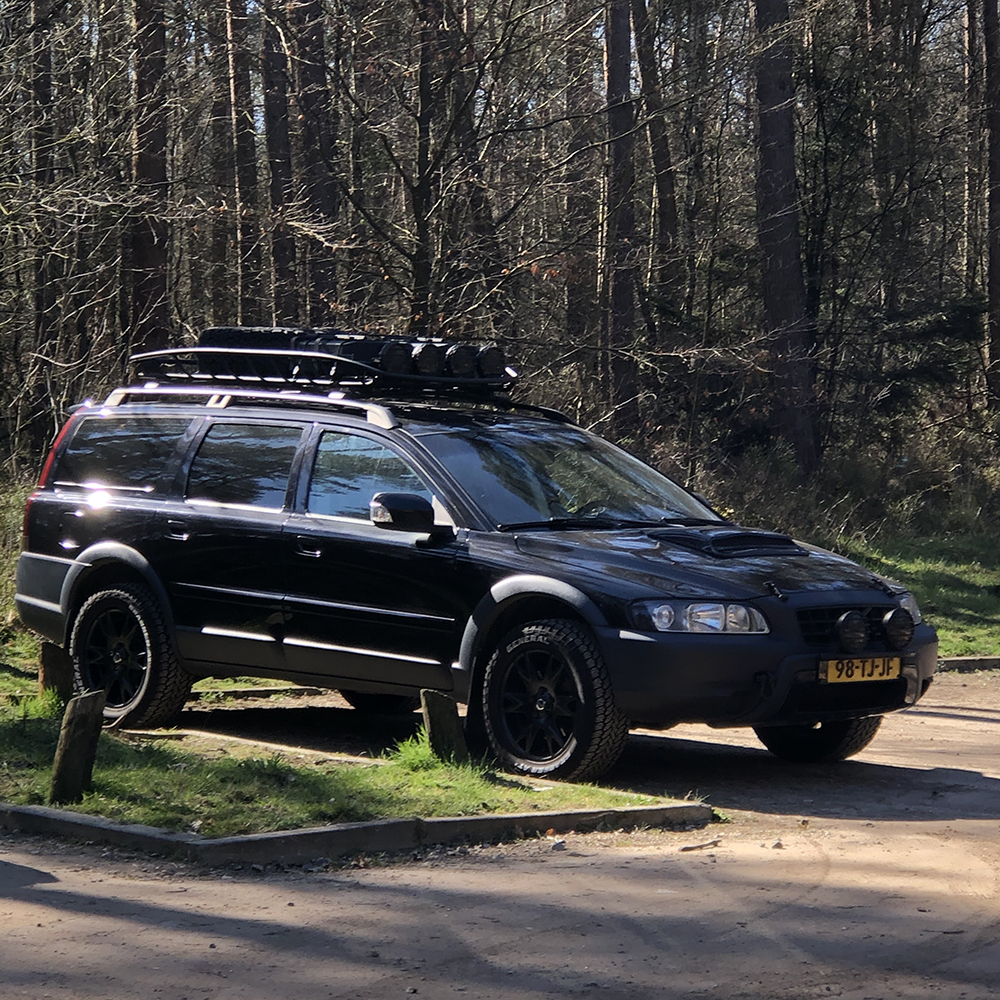 This black 2nd generation Volvo XC70 Cross Country fitted with beefy off-road tires and a lift kit belongs to Marcel from the Netherlands. Unlike American models, it is powered with an efficient and reliable 2.5L turbodiesel engine that gives out about 210 horses and a massive amount of torque.
Marcel has been always a big fan of Volvo, and despite the fact that there are almost no off-roading locations in his home country, he decided to enhance his XC70 project with some legit overland-style upgrades.
What are the engine specs and modifications of your car?
2.5t manual 210pk AWD, going stage 1 soon.
Lift height and suspension modifications
30mm liftkit from tema4x4 and subframe spacers from Crosscountry performance.
Wheel specs
The wheels are OEM Volvo Oreander 17" with 235/55/17 general grabber AT3 All-Terrain tires.
Exterior mods
Hood scoop from Kut-snake, roofrack from Thule Sweden, spare-tire holder from front-runner, Hella lights on bumper-bar, Hella lights on the roof-rack, with custom grille. Two gas tanks on the roofrack. 20mm rear wheel spacers. And more to come..
Interior mods
Volvo R leather instrumental panel, R design steer.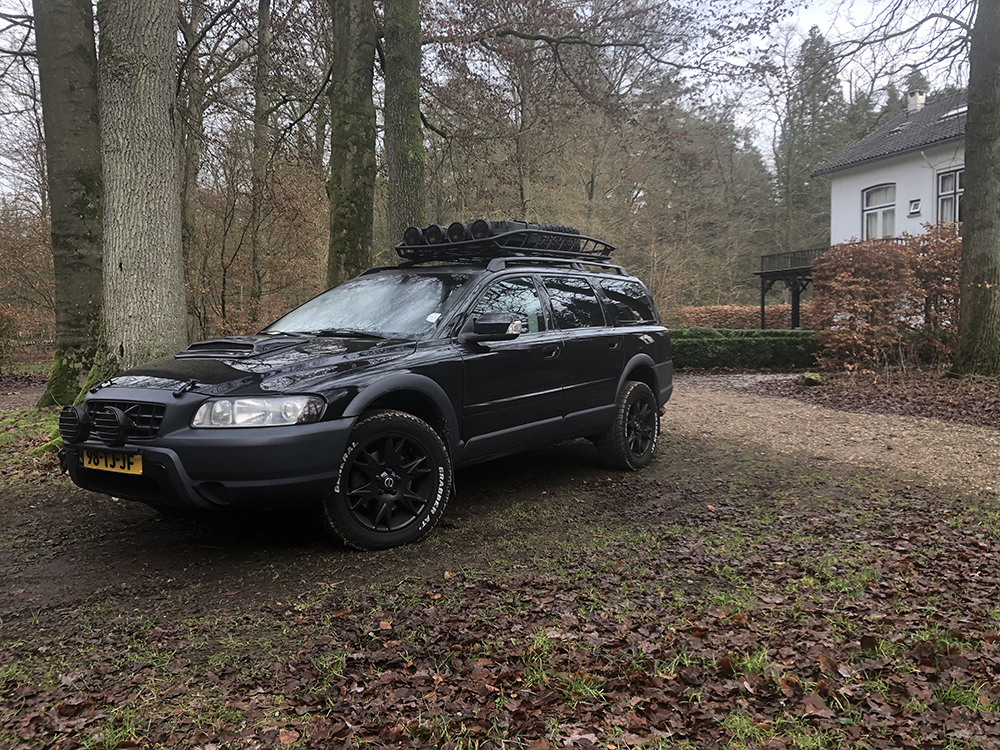 How did you become interested in off-roading?
My parents live in Australia, and had an old FJ Toyota and a Jeep. I always drove a Volvo so I had to choose;)
Why did you choose this particular model for your project?
I love overlanders and offroad cars, and I always drive a Volvo. So I had to choose between an xc90 or xc70. I found this xc70 with great millage and it was in perfect condition.
What inspired you to choose this modification style?
The IPD version xc70, which was designed for offroading.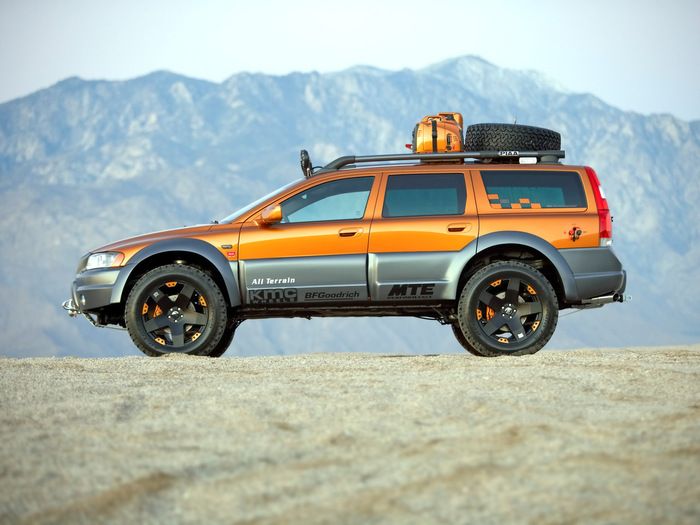 What challenges did you face while putting it together?
I had a lot of maintenance costs in the beginning, so the first year I couldn't complete my build because of the high bills. Now its slowly coming together the way I like it.
What do you love about your vehicle?
It's one of a kind xc70;)
Is it your daily or a weekend ride?
Weekend
Do you take it off-road? If so, where and how often?
Sadly, there are almost no offroad roads in the Netherlands.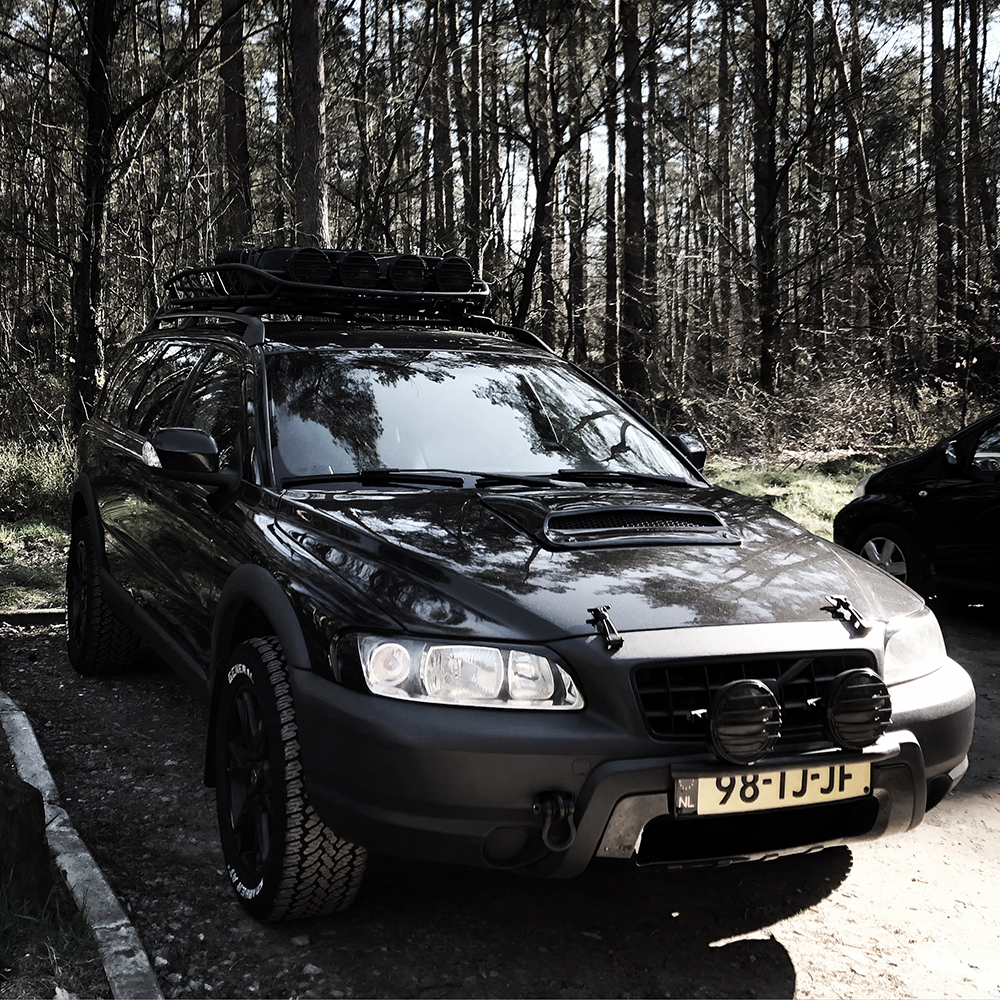 What are your future plans for this vehicle?
Going back to 16" bigger tires. More lifting, a custom spare tire holder on the winch, dual exhaust, more tuning, new sidebars, etc… never done!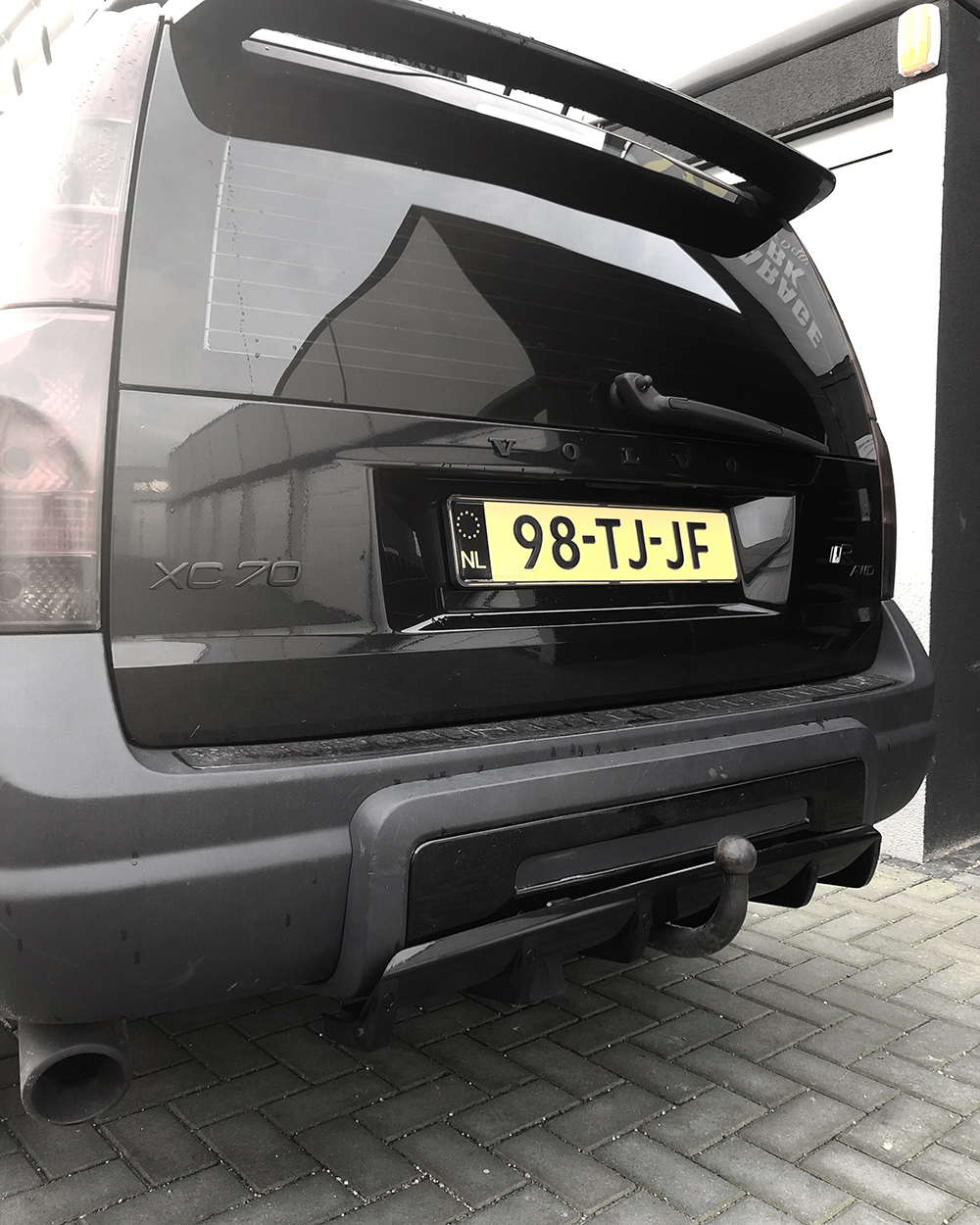 2006 Volvo XC70 Cross Country AWD – SPECS
2.5T manual 210pk AWD (stage 1 soon)
Tema4x4 30mm liftkit and subframe spacers from Crosscountryperformance
Oem Volvo rims 17" with 235/55/17 General Grabber AT3 All-Terrain tires
Hood scoop from Kut-snake
Roofrack from Thule Sweden
Spare-tire holder from front-runner
Hella lights on bumper-bar, Hella lights on the roof-rack, with custom grille
Two gas tanks on the roofrack
20mm rear wheel spacers, and more to come
Watch the progress and find out more about this lifted Volvo XC70 Cross Country project by visiting the Instagram profile of the owner: @volvoxc70overland!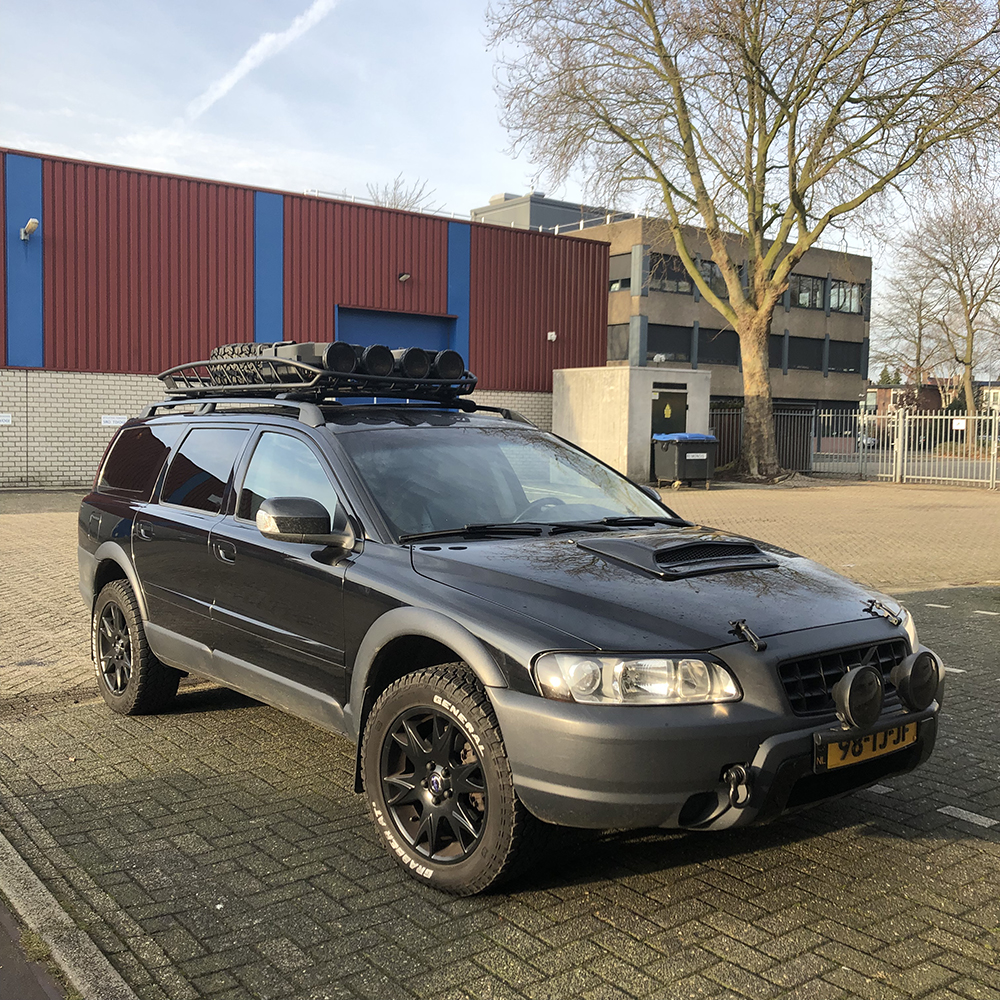 Related Parts & Mods
– Inspired by this Volvo XC70 build and looking to prepare your own car for off-road adventures? Our team has put together a list of products and accessories available online that may help you to achieve similar results:
Lift Kit
Wheels
Roof Rack
Roof Top Tent
LED Lights
*Before ordering any part or accessory, it is recommended that you verify its fitment with a qualified professional and/or seller. We are not responsible for fitment or other issues that may arise from using the products featured on our website.
Stay tuned for more project reviews on Offroadium.com – Follow us on social media and share this write up if you enjoyed reading it using the share buttons below!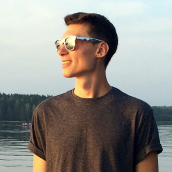 Matt Grabli
Matt brings over a decade of automotive expertise to his role as staff writer and editor at Offroadium.com. With an enduring passion for the off-road vehicles and adventures, he is devoted to creating interesting content that equips 4x4 enthusiasts with the knowledge to improve their rigs.