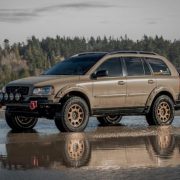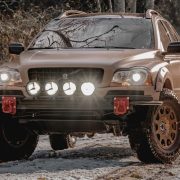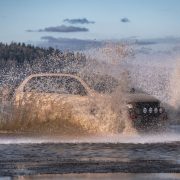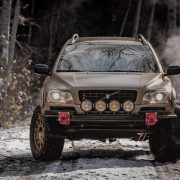 View Gallery
1st gen Volvo XC90 Off-road Build – Lift, Fender Flares & A/T Tires
The Volvo XC90 is the biggest, and most capable vehicle in the model line of this famous Swedish manufacturer. Its first-generation has set the high standard for luxury, performance and comfort that other car manufacturers have been trying to match ever since its release in 2002.
With its combination of power, sophistication and Swedish practicality, its no wonder why so many people choose this SUV as their go-to vehicle. From driving through snowstorms to hauling a boat to a lakeside cabin, it has the perfect balance of luxury and performance to get you where you need to go in style and comfort.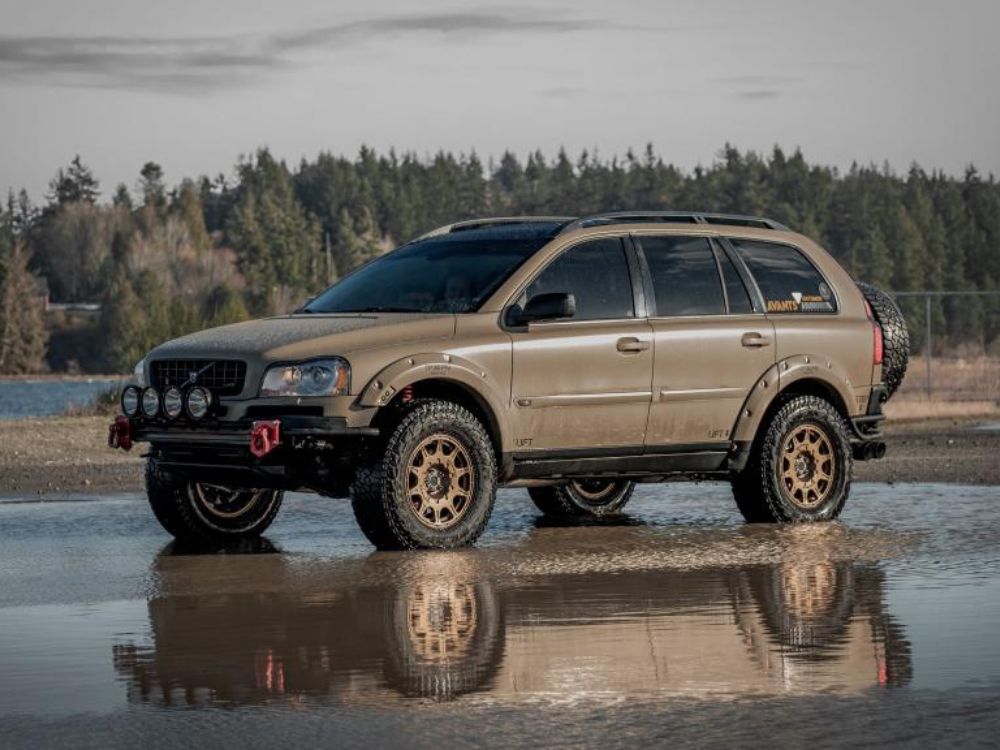 The premium crossover market is a pretty tough place, in terms of competition, but Volvo XC90 has managed to secure a spot in it as one of the top contenders because of its impressive Yamaha designed V8 engine, top-of-the-line safety features, luxurious interior and advanced technology.
XC90 Off-road Capabilities
Like most of the modern crossovers, the XC90 is equipped with an electronically controlled AWD system with active torque distribution between the wheels. On the roads with normal traction, the front wheels get nearly all the power from the engine, but it instantly gets redistributed between other wheels in case of a wheel slip.
"The electronically controlled all-wheel drive system* (AWD) is optimized to provide superior roadholding and tractive force under all driving conditions. It responds extremely quickly, making it possible to balance understeering and oversteering tendencies with exceptional precision.
For example, during rapid acceleration or fast cornering, power is seamlessly distributed between the front and rear wheels in a fraction of a second to give you maximum driving sta- bility. Behind the wheel, you won't even be aware that the AWD system is at work – you'll simply enjoy that superb feeling of total control.
"The AWD system is controlled by an elec- tronic management system that constantly monitors the speed of the wheels, throttle posi- tion, engine torque, engine speed, the optional DSTC system, and the brakes in order to always respond optimally to current driving conditions.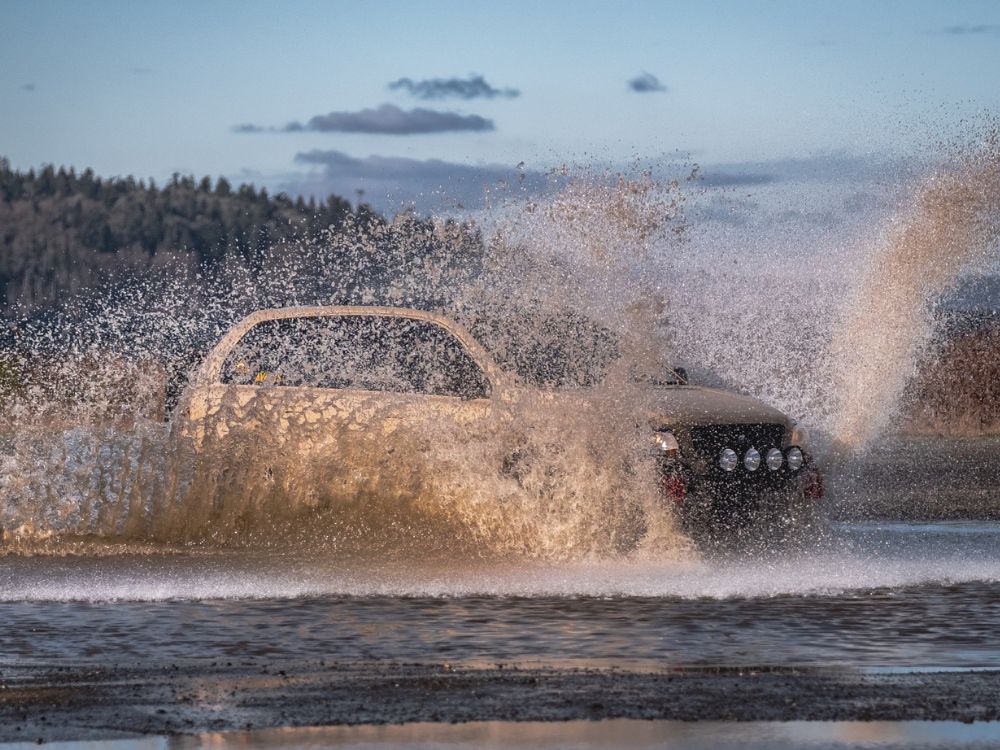 WHEN THE ROAD IS SLIPPERY
"The advantages of Volvo's AWD system are particularly noticeable on slippery roads. Since the pair of wheels with the best traction always receives most power, the vehicle is outstand- ingly stable. And making your way on slippery road surfaces is no problem. The AWD system provides immediate power to the wheels that are needed to help get started and maintain control even under difficult conditions. At low speeds, Volvo's anti-spin system, TRACS, ensures that the wheel with the best traction gets the most power". – 2004 US Volvo XC90 Sales brochure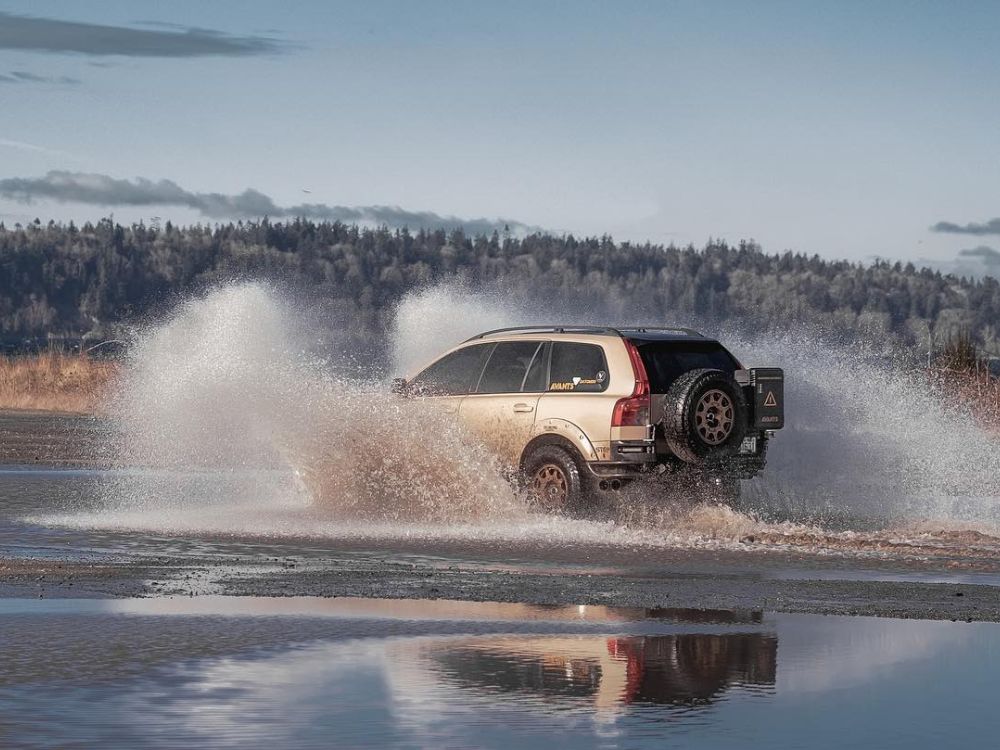 Even though the XC90 was not equipped with the lockers like a 1st Gen VW Touareg, it featured pretty impressive driving capabilities on low-traction surfaces like snow, ice, and mud. Despite this fact, most of these vehicles have never left the paved roads (perhaps the owners simply didn't want to scratch the shiny paint job of their brand new SUV).
"Most of these vehicles have never left the paved roads".
Back in the day, these cars were out of reach for many drivers because of the price tag, but fortunately, the 1st gen XC90 prices on the used car market have dropped over the past decade. It makes these vehicles more attainable for drivers who don't mind taking them off the paved roads.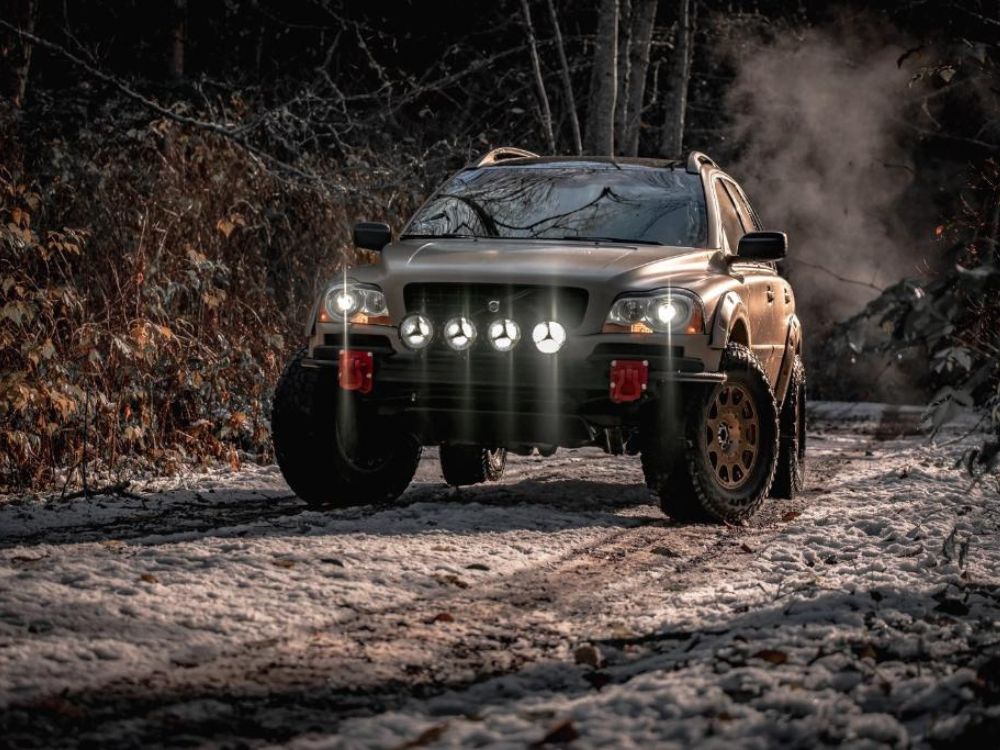 The owner of this lifted 1st Gen 2006 XC90 Adam Nonis, from Seattle, WA, is not new to Volvos as well as modifying them, and it's one of the reasons why he decided to start and off-road project based on this model.
The Interview
How did you become interested in off-roading?
– I've always camped with my family as a kid and I wanted to give my (3) children the same.
Why did you choose a Volvo XC90 for your project?
– I've been into modifying Volvos for many years and after building a few lifted wagons, I wanted something with a bit more room inside. The V8 also gave me more grunt and better towing capability
What inspired you to choose this modification style?
– I use the XC90 as my daily driver, so I didn't want to go wild, but I did want to be able to do some dispersed camping. So, getting a bigger tire under it with moderate clearance, but still be able to fit in parking garages was important.
What challenges did you face while putting it together?
– The biggest challenge is that Volvos are not a heavily supported platform when it comes to off-roading. I had to build all the components and make all the modifications myself.
"No one makes stuff for Volvos, you gotta get creative".
What do you love about your vehicle?
– I love that it's different. I hear all the time, "I've never seen a Volvo lifted like this". I love the way it sounds. The Volvo V8 was built by Yamaha and it's the same engine used in the Noble M600 supercar. It's great in tunnels.
Is it your daily or a weekend ride?
– I daily drive it
Do you take it off road? If so, where and how often?
– Yes. Around WA on forest service roads. Not often enough.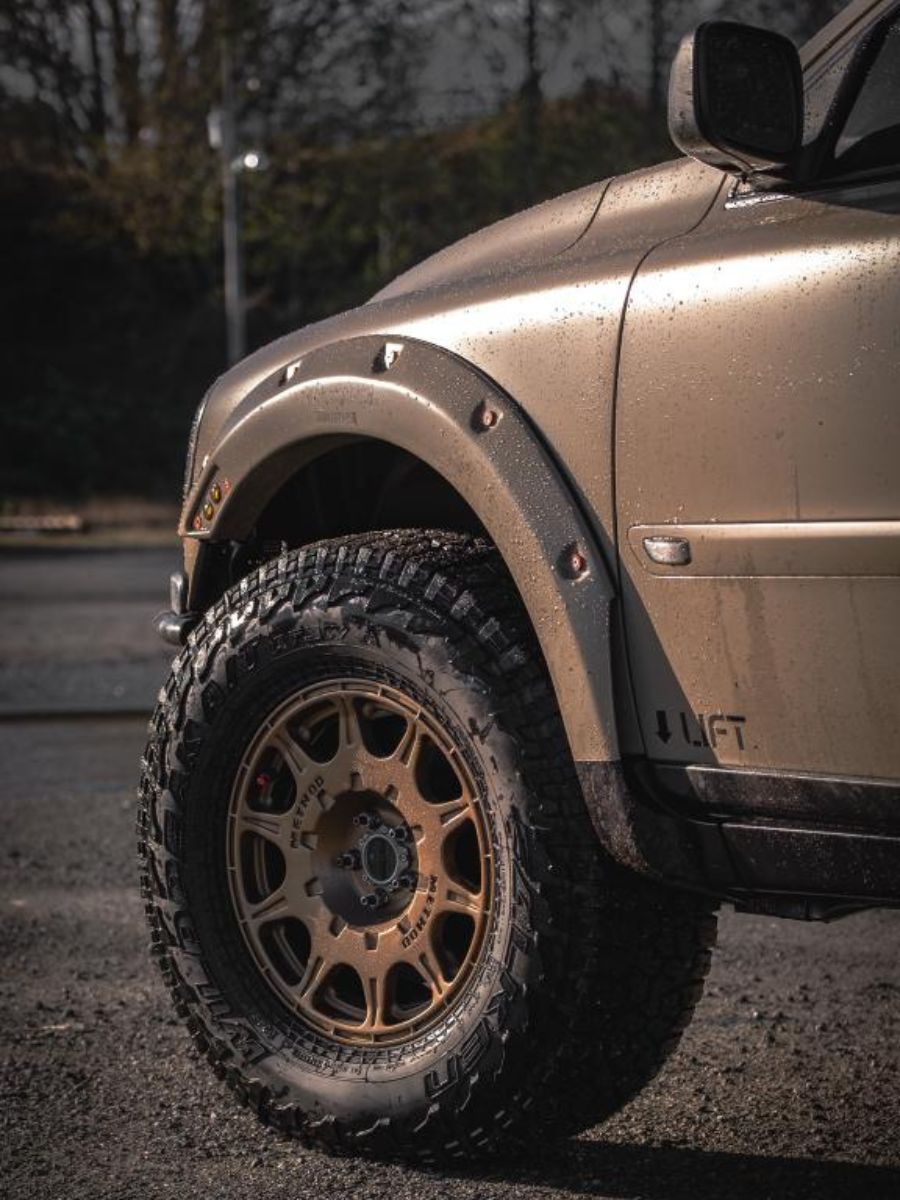 2006 Volvo XC90 V8 Specs & List of Mods
Engine
4.4l V8 311HP/325LBFT No mods other than muffler delete
Lift and suspension modifications
3″ Suspension lift
Stock replacement front struts with extended lower mounts and converted to coilover
Speedway Motors coilover sleeves
Modified iPd HD upper spring seat
Eibach 2.5″ coilover springs (12″ x 350lb)
iPd HD swaybar end links
1″ Subframe spacers
Relocated rear spring seats
Extended stock replacement shocks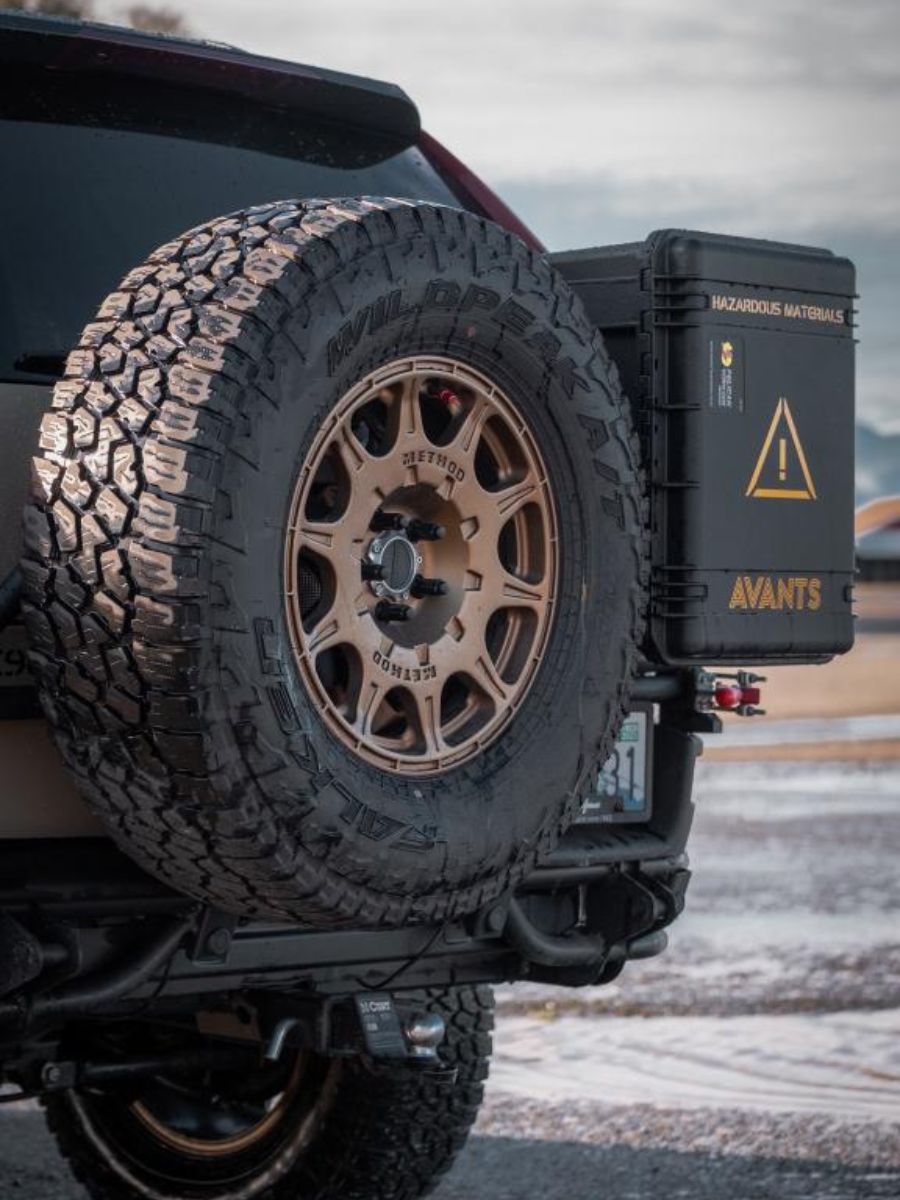 Wheels
Method Racing MR502 17″x8″ +38et wheels
Falken Wildpeak A/T3W 285/70/17
Exterior
Custom aluminum tube front bumper
Custom steel recovery points with shackles
(4) Raycharm 7″ LED spot lights
Custom steel tube rear bumper
Custom swing away tire carrier with modified Pelican iM2620
Custom hitch receiver
Dual 6″ LED reverse light strips
Modified Rough Country pocket flares originally designed for a 2020 Ford Ranger
Custom low profile roof rack
Thule Force XT Sport cargo box
11 gallon pressurized water tank
KPMF Satin Stealth Tundra vinyl wrap (K75531)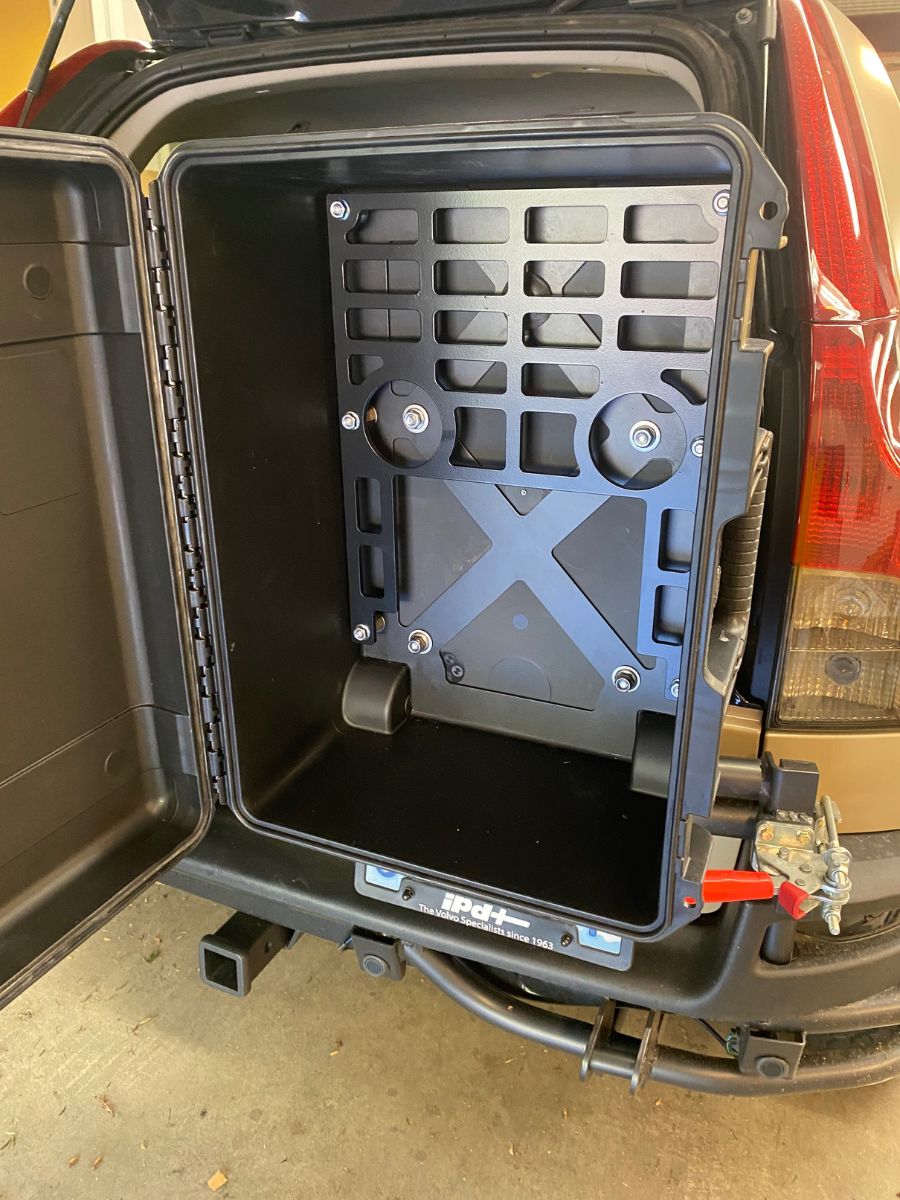 Interior
Custom built iPad mount with switch panel
iPad with Dual XGPS150A external GPS (running Gaia and On-X-Offroad)
Custom hatch drawer system
Custom hatch mount for (4) Pelican 1200 cases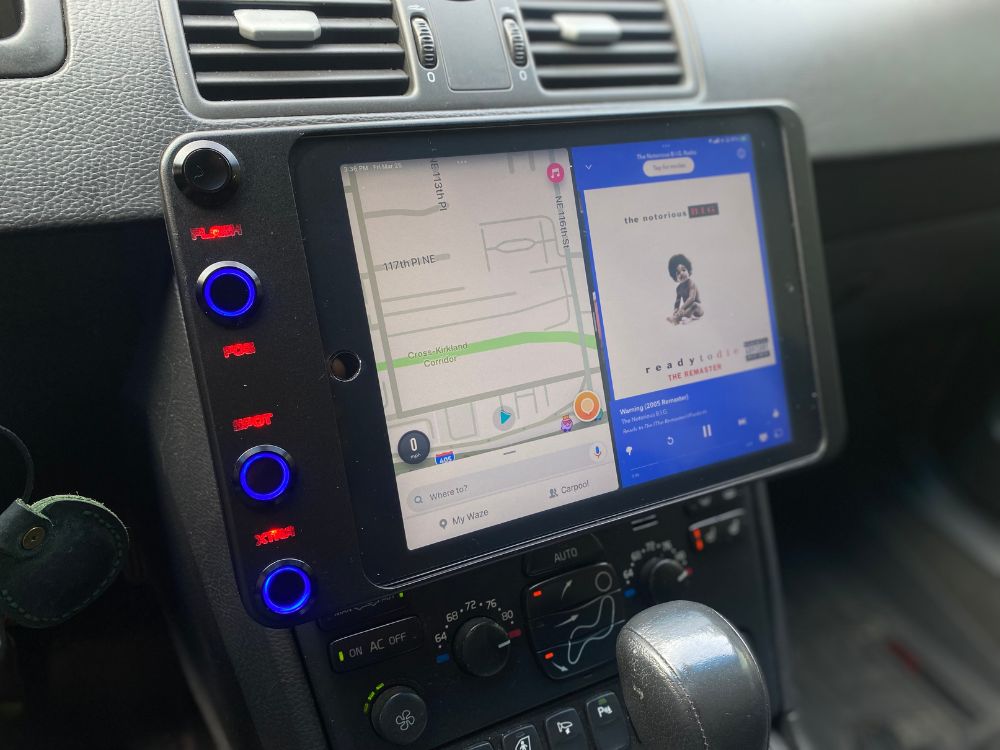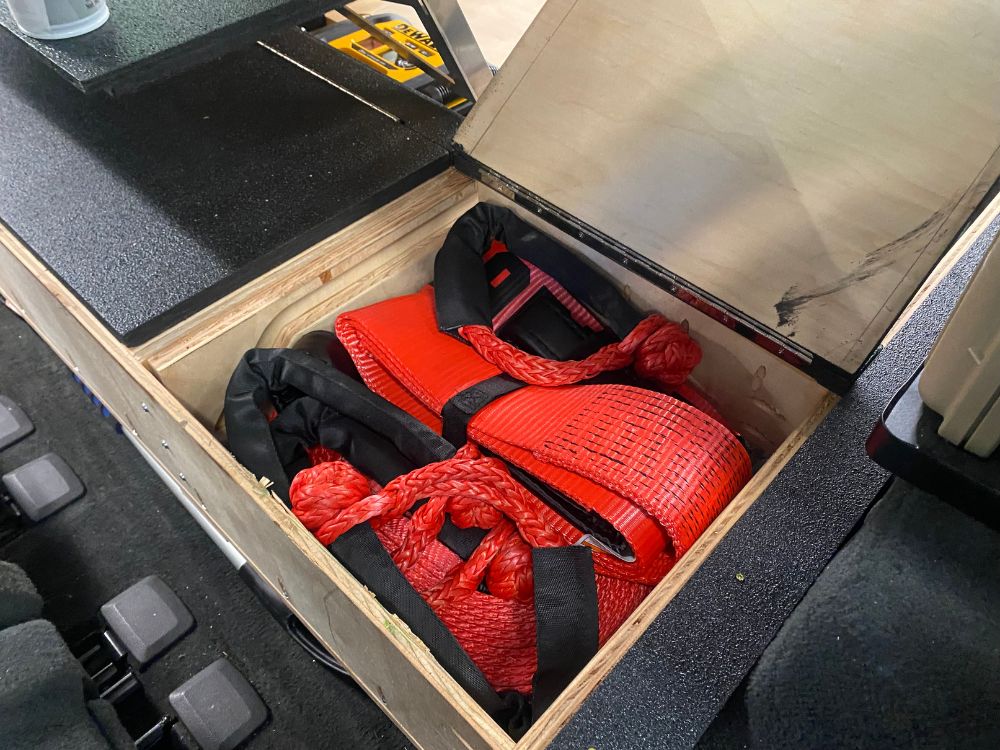 What are your future plans about this vehicle?
– I'll be adding a winch, an awning and a bit more storage in and around the vehicle. I also have an on-board air system to install before spring for airing up tires.
Anything else you would like to share about your vehicle or about off-roading in general?
– I hear a lot, "That's not a real off-roader. You don't have lockers or low range" and I think what gets lost is getting off road doesn't always mean rock crawling or mud pits. Planning ahead and knowing your capabilities are more important, and you can get loads of enjoyment without getting out of hand. The best mod you can make is the driver mod. Just get out and enjoy what you have.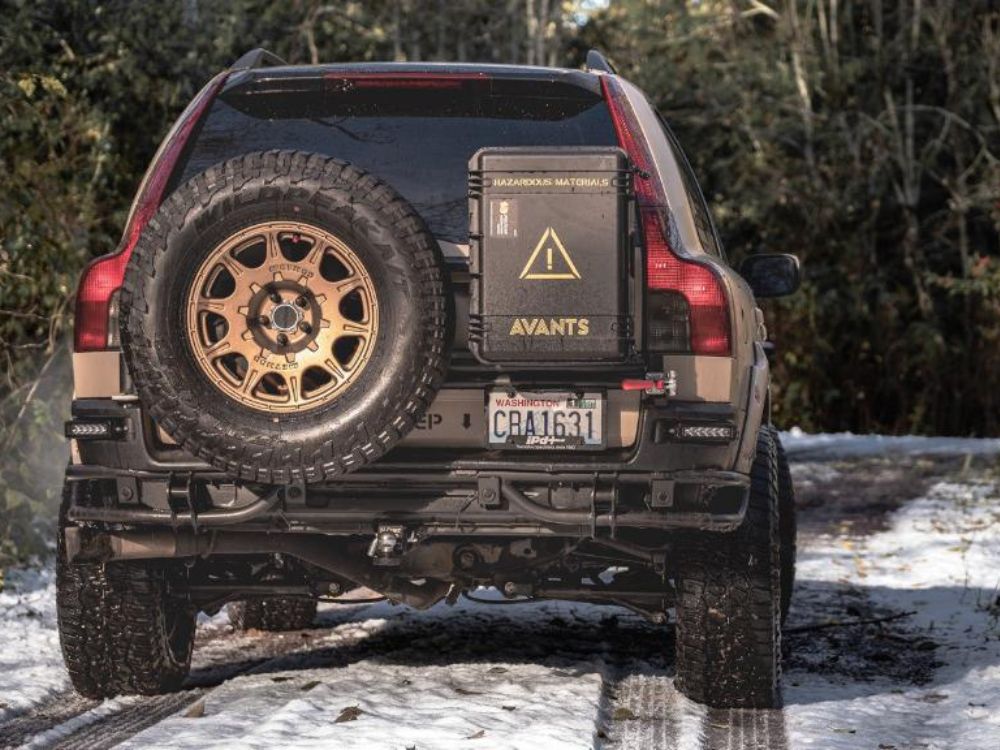 Watch the progress and find out more about this Volvo XC90 off-road project by visiting the Instagram profile of the owner: @ atomdd !
Stay tuned for more project reviews on Offroadium.com – Follow us on social media, and share this write-up if you enjoyed reading it!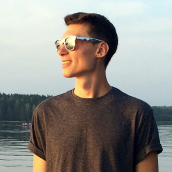 Matt Grabli
Automotive journalist and technical writer at Offroadium.com with more than 10 years of experience in the sphere of aftermarket parts and 4×4 vehicle modifications. Passionate about off-roading, outdoor adventures, and an active lifestyle.