Lifted BJ60 Land Cruiser by a True Outdoorsman from Canada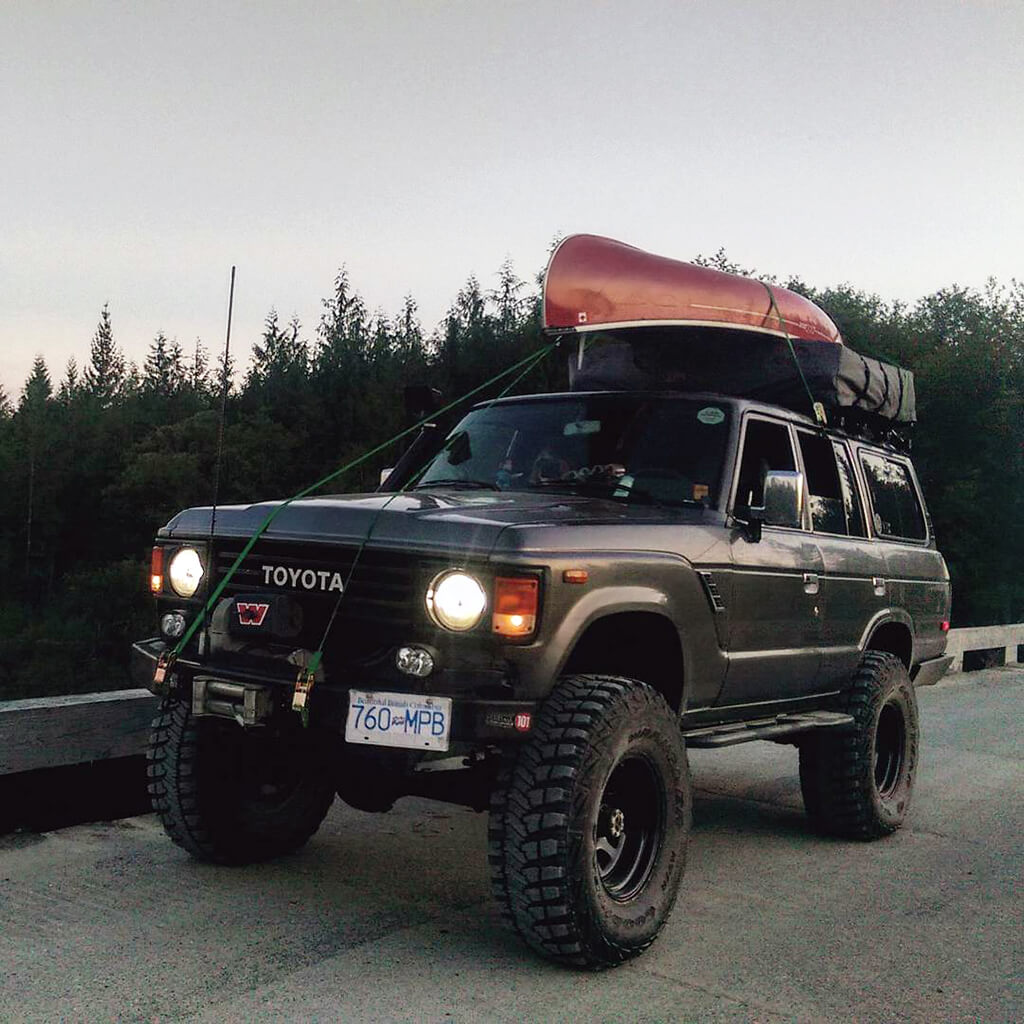 With all the hype around the FJ60 Land Cruiser, it remains one of the most simple and reliable four-wheelers, that could take you just about anywhere in the world. This edgy and brutal Toyota Land Cruiser BJ60 (Diesel version of the FJ60) belongs to Lachlan Palmer from Victoria British Columbia, who travels and lives out of this awesome rig. We reached out to Mr. Palmer to find out more about his iconic vehicle and share his beautiful pictures with our readers.
This 1981 Toyota Land Cruiser BJ60 is powered by a 3.4L, 4cylinder "3b" naturally aspirated diesel engine with an aftermarket custom TD04L-13t turbocharger, which provides plenty of power and torque. The transmission is h42 4 speed.

Large off-road wheels are represented by the 37×12.50R17 Goodyear Wrangler MTR/K tires on custom 17″ 3.75bs steel rims. 37 inch wheels wouldn't fit on this BJ60 Land Cruiser without the suspension modifications, so it was decided to install a spring over axle lift on FJ62 front leaf springs and Chevy 2500 63″ rear leaf springs. Among other modifications in the suspension, steering and drivetrain departments are Chevy 1-ton steering, 4×4 labs high crossover steering, Longfield Chromoly shafts and a full float rear axle.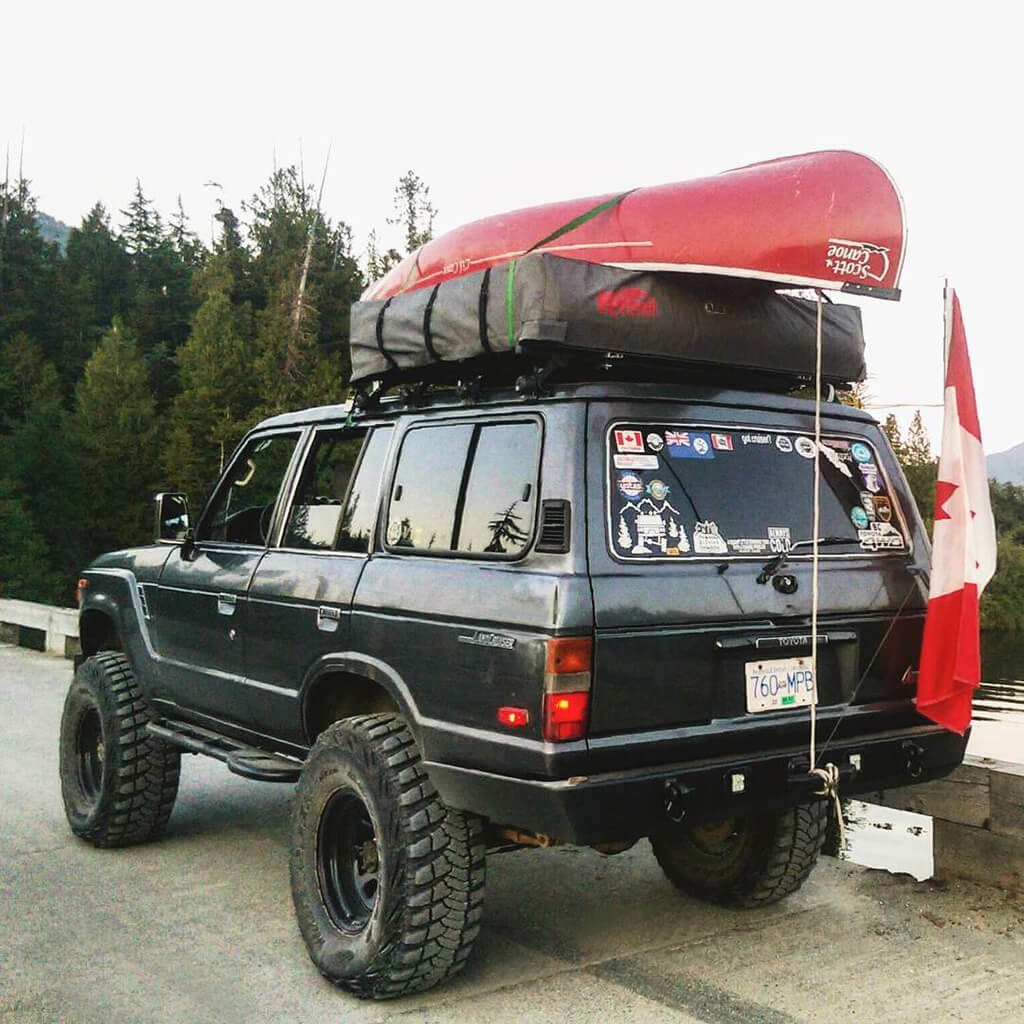 As any other functional off-road rig, Lachlan's lifted Toyota Land Cruiser BJ60 is equipped with a mighty steel armor: custom rear bumper with dual swing out (fuel and tire), custom rock sliders and front winch bumper with warn 8274 winch and flush mount LED lights in each bumper.
ARB safari snorkel is installed to relocate the air intake.
TECHNICAL SPECS
1981 Toyota Land Cruiser BJ60
Wheels & Tires:
37×12.50R17 Goodyear Wrangler MTR/K tires and Custom 17 Inch rims
Spring over axle lift on FJ62 front leaf springs
Chevy 2500 63″ rear leaf springs
Chevy 1-ton steering
4×4 labs high crossover steering
Longfield Chromoly shafts
Full float rear axle
Custom rear bumper with dual swing out (fuel and tire)
Custom rock sliders
Front winch bumper
Warn 8274 winch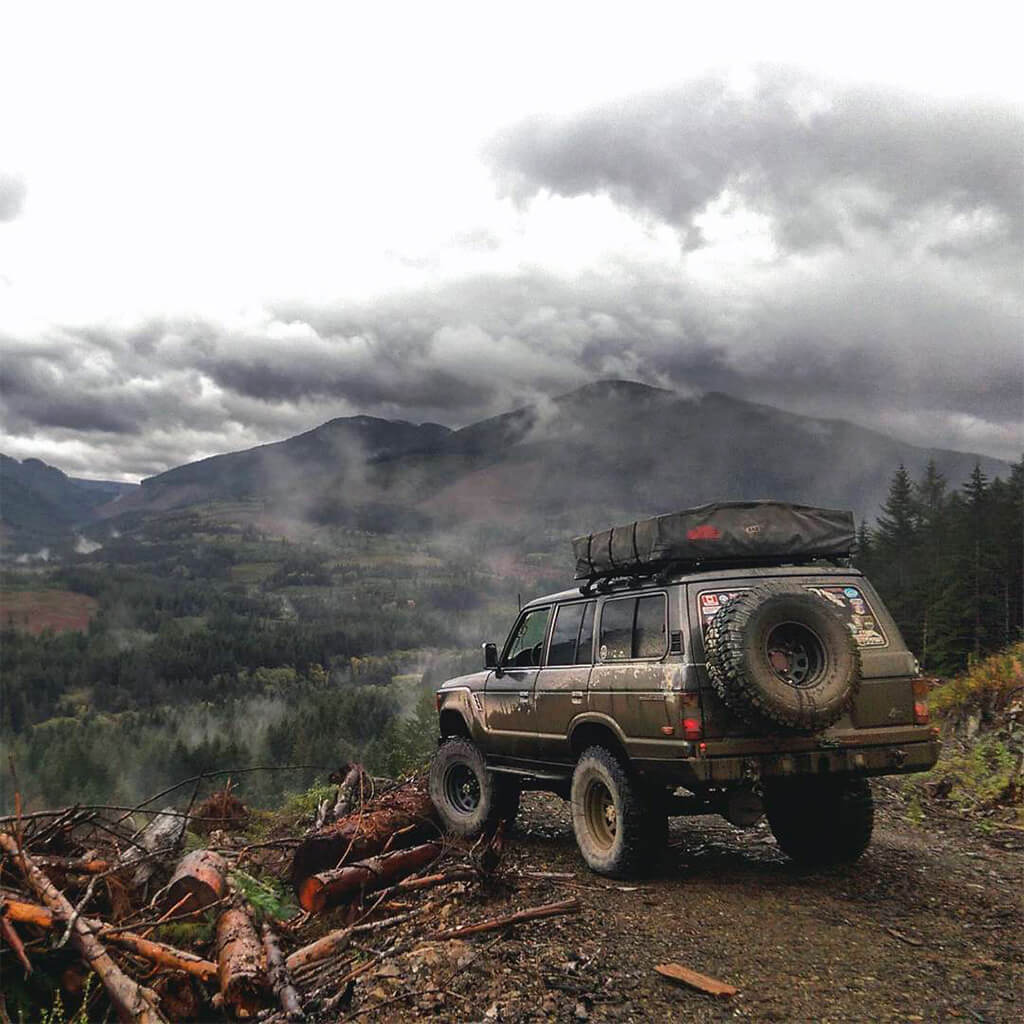 Cozy and easy to setup ARB rooftop tent turns in a perfect camping spot up high on the Land Cruiser.
Toyota off-road vehicles are famous around the world and for more than 50-year history they have developed a huge following and a massive community around them. "Land Cruisers are the heavy duty version of every Toyota, expensive but indestructible" – says Lachlan Palmer. This particular BJ60 Land Cruiser is a perfect example of rugged unstoppable machines of the past century that were not loaded with complex electronics and other devices that take over handling in their digital hands. Vintage Land Cruiser provides an uninterrupted bound between the driver and the terrain eliminating components that may run out of order when it's least expected, making it reliable and easy to fix when necessary.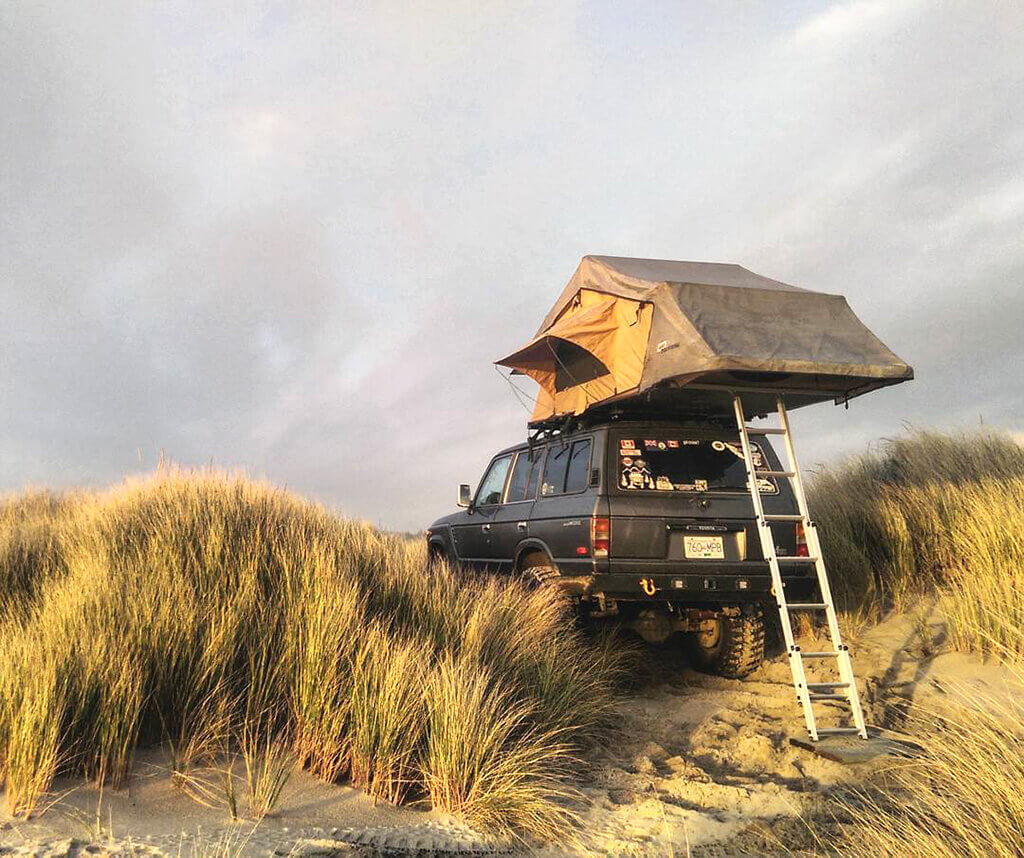 Unlike many vintage car owners, Lachlan uses his Land Cruiser on purpose. Find pictures of his outdoor adventures and give him a follow on Instagram under the username lennypalm! Stay tuned for more reviews!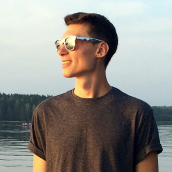 Matt Grabli
Matt brings over a decade of automotive expertise to his role as staff writer and editor at Offroadium.com. With an enduring passion for the off-road vehicles and adventures, he is devoted to creating interesting content that equips 4x4 enthusiasts with the knowledge to improve their rigs.