2005 Jeep Grand Cherokee WK1 – the Master of Challenging Roads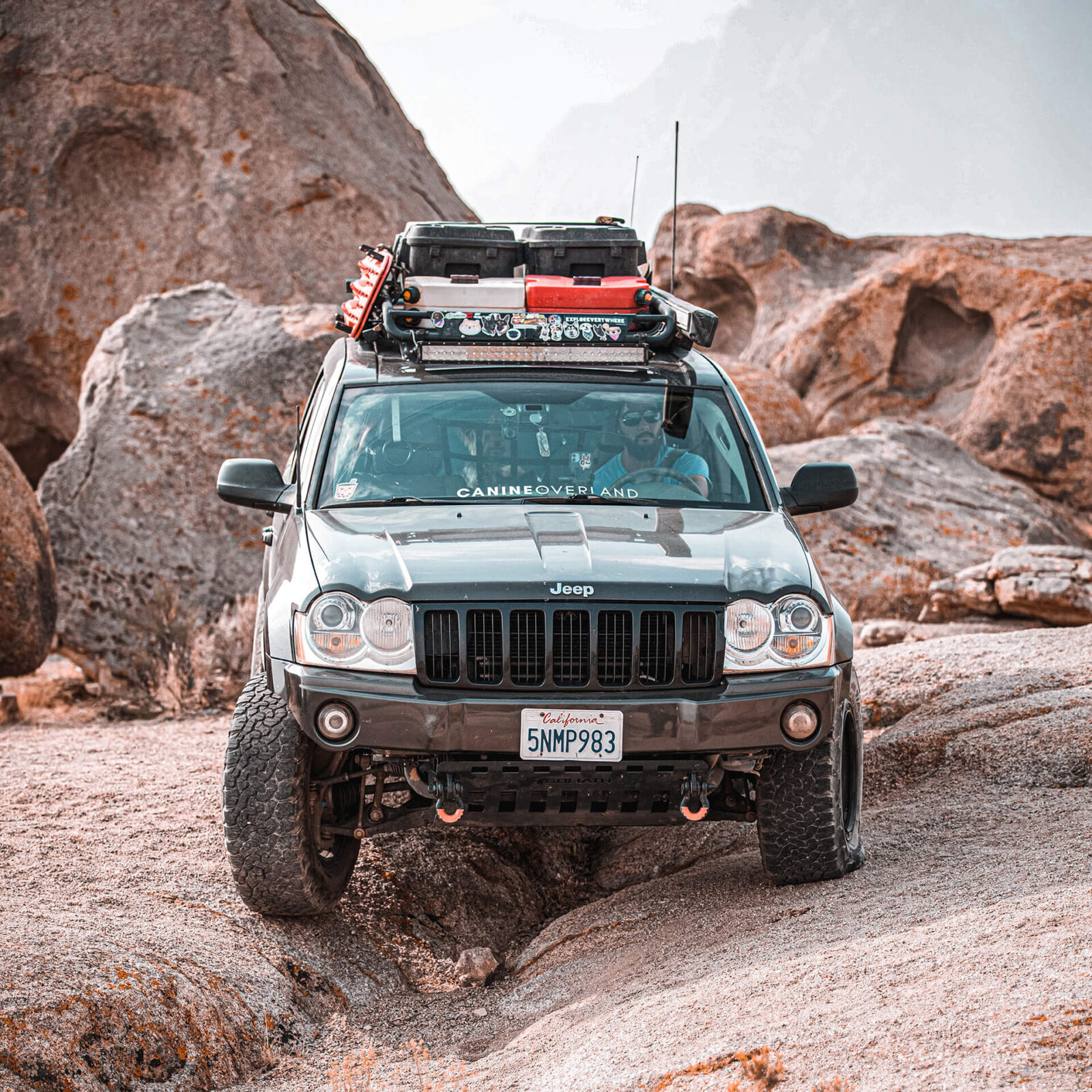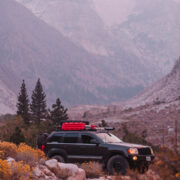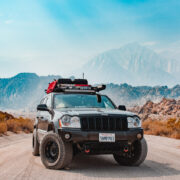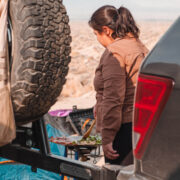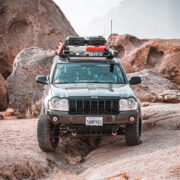 View Gallery
2005 Jeep Grand Cherokee WK1 – the Master of Challenging Roads
We all know that the first-ever SUV was designed by Jeep during WWII for military purposes. The vehicle was made tough enough to withstand extreme driving on- and off-the-road while remaining maneuverable and comfortable. These are the main reasons why so many off-roading enthusiasts still choose Jeeps for their overlander build projects today.
The Grand Cherokee model, in particular, is preferred for its powerful engines, reliability, great off-road capabilities, well-balanced handling, and a long list of standard and optional safety and comfort features.
Today, we are featuring the overlander project based on the lifted 2005 Jeep Grand Cherokee owned by Johnny Tran from Newport Beach, California. He chose the Limited 4WD version of the Cherokee to build the rig that could take him and his dogs anywhere. Lifted suspension and beefy off-road wheels and tires always give you confidence that you can conquer any terrain and cross any sketchy stretch of the road in the desert or mountains on your way to your destination. Check out the full list of mods that Johny already made and find out about his plans for the vehicle.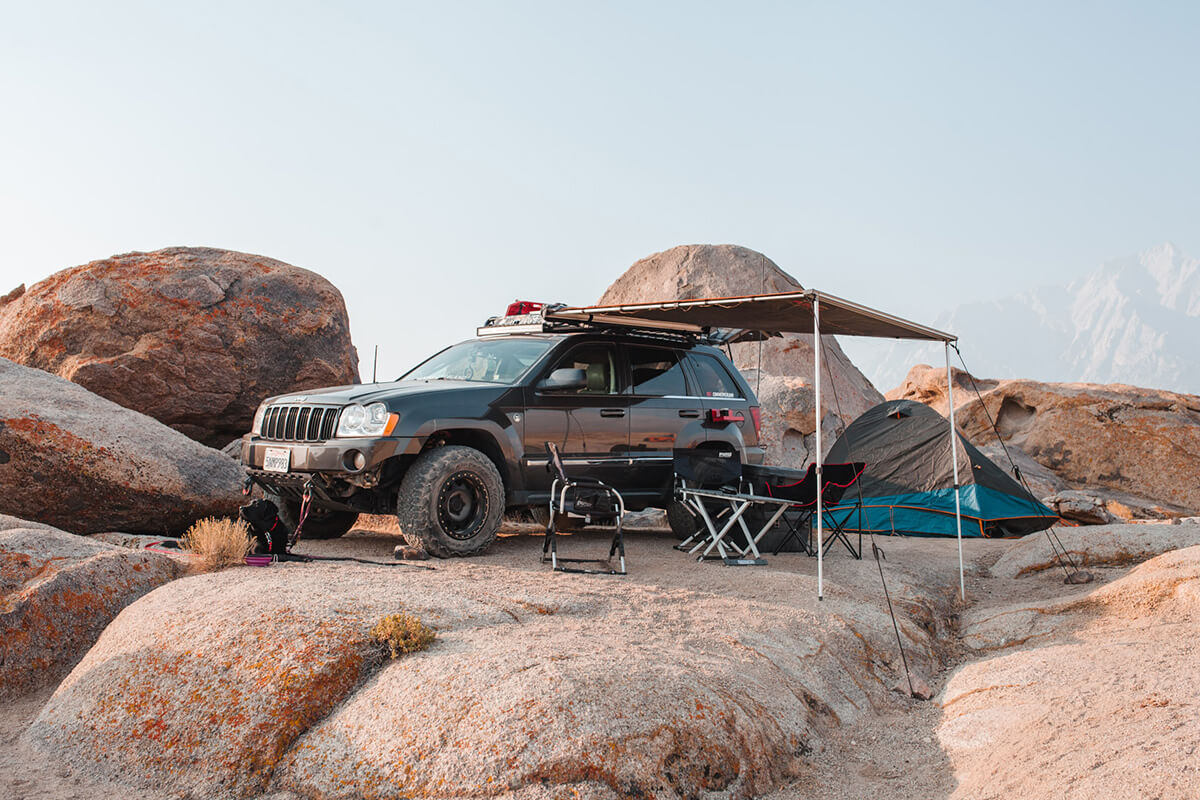 How did you become interested in off-roading?
– It all started back in September 2018 when we were exploring Utah in a Chevy Traverse and google took us on an unmaintained road. We just wanted to go for a hike but ended up getting stuck and spending 2 hours trying to turn around.
"Lifted suspension and beefy off-road wheels and tires always give you confidence that you can conquer any terrain"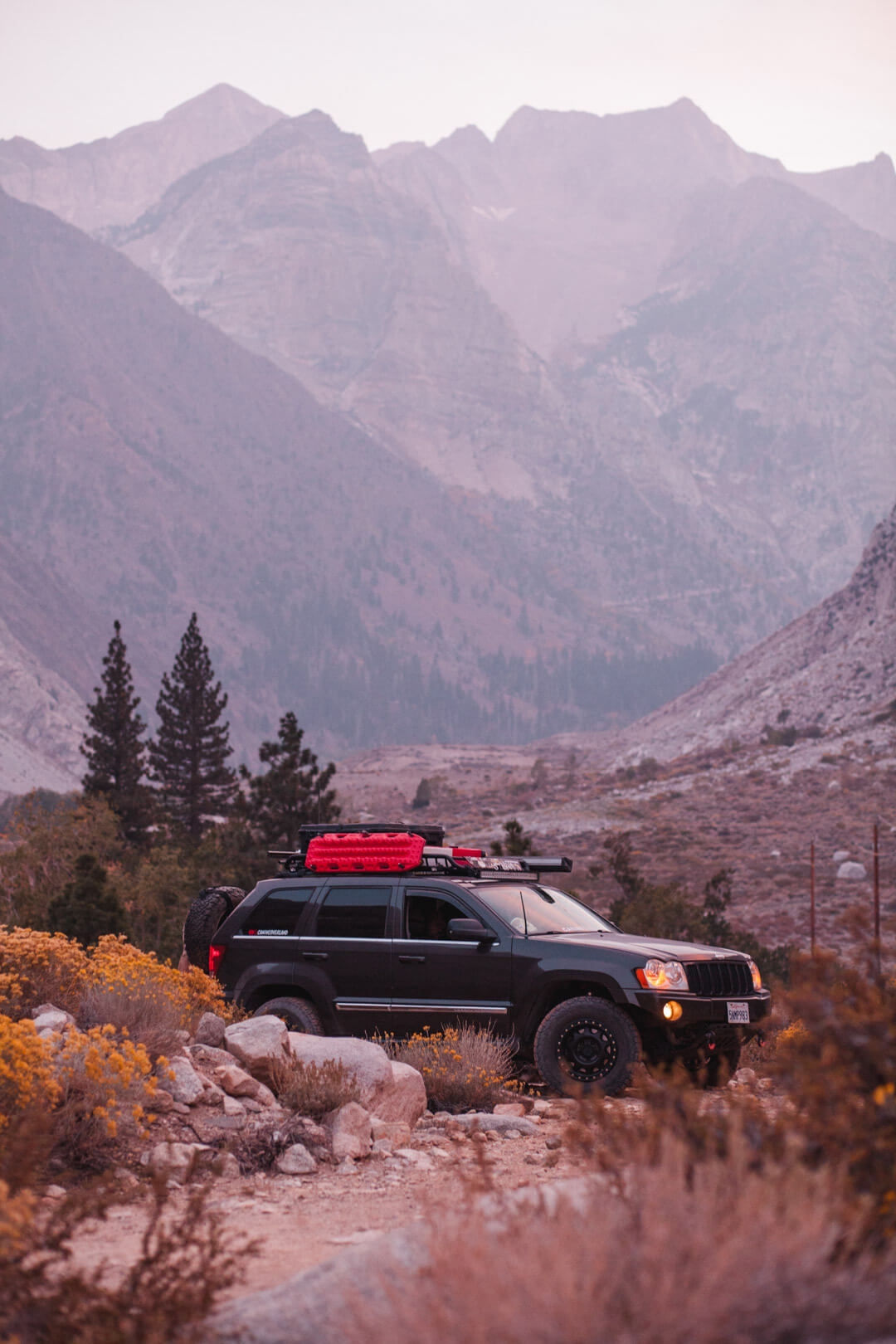 Why did you choose this particular model for your project?
– One of our dog client's sons was moving out of state for college and wanted to get rid of the Jeep but it was 2wd and we needed a suv to go explore in so we bought it off of them. That Jeep is still sitting in the garage as a donor vehicle. So we decided to buy another one but 4wd with Quadra Drive II so we can hit harder trails.
What inspired you to choose this modification style?
– We've been hiking and backpacking way before we got into overloading. We figured we want to build something that can take us to the spots that we want to explore. At the time when we started our build there wasn't any information on overland build for our models. But looking at the 4runners we have gathered a lot of ideas on how we want to build our WK.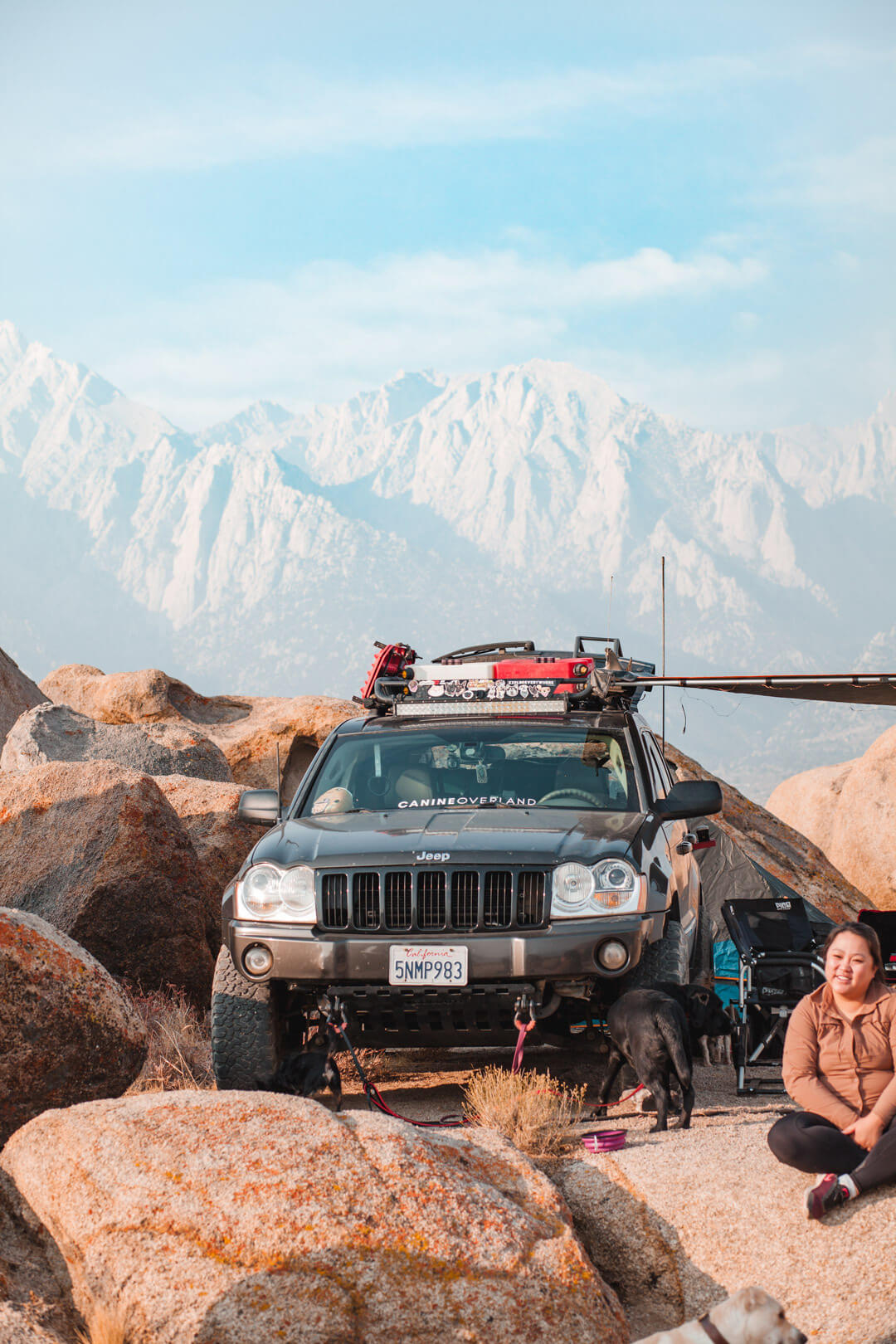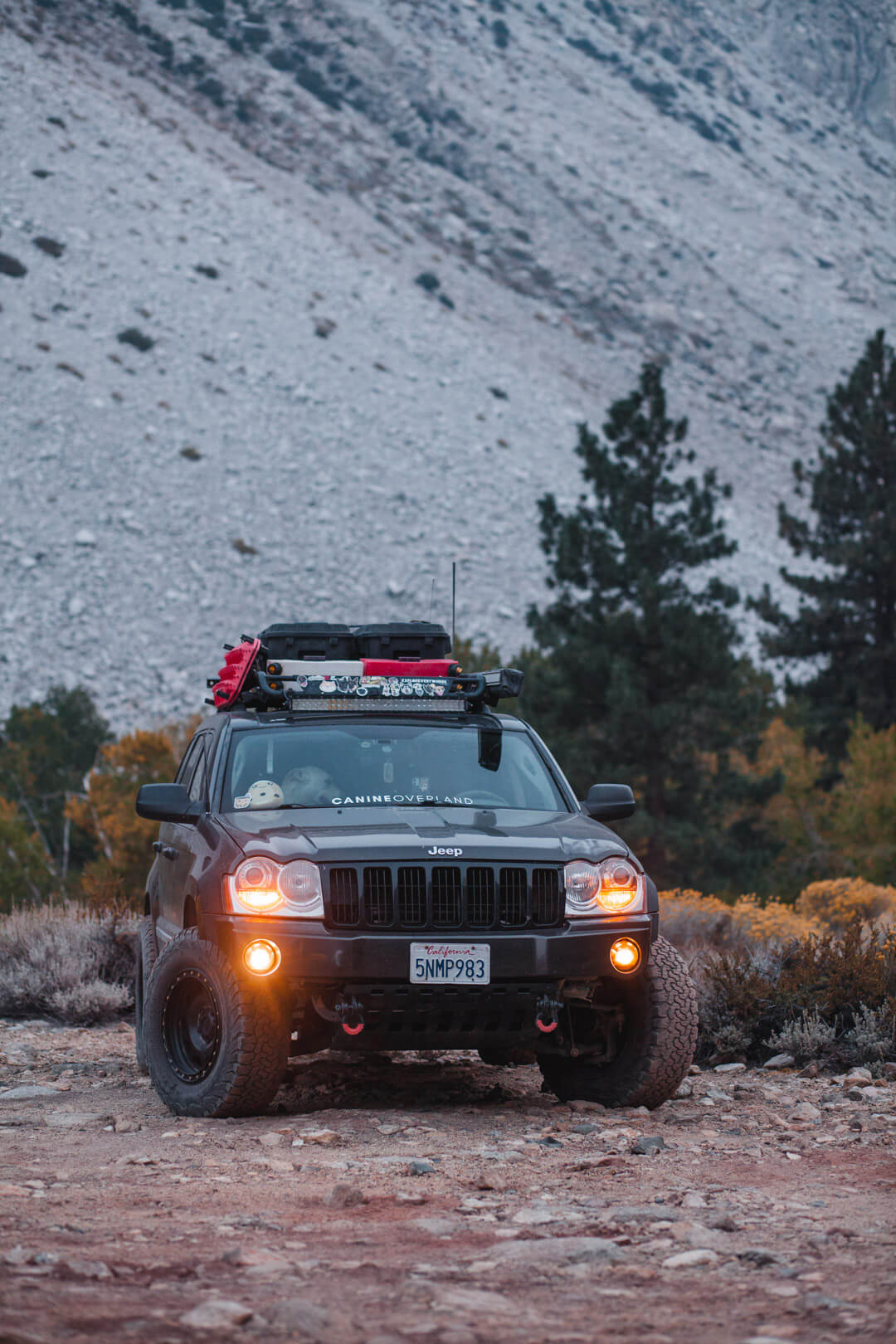 What challenges did you face while putting it together?
– The biggest challenge for us was finding companies that carry aftermarket parts for the WK. We didn't have much to choose from when it comes to lift kits and armor.
What do you love about your vehicle?
– I love how comfortable it is on road and off-road and the Quadra Drive II system is amazing. It surprises me every time I go on a sketchy section.
Is it your daily or a weekend ride?
– It's my daily I don't mind the 11mpg.
Do you take it off road? If so, where and how often?
– We off-road as much as we can, but we try to go out twice a month. We'll go anywhere to be honest. I think we've turned into a 395 junkie, can't get enough of that area.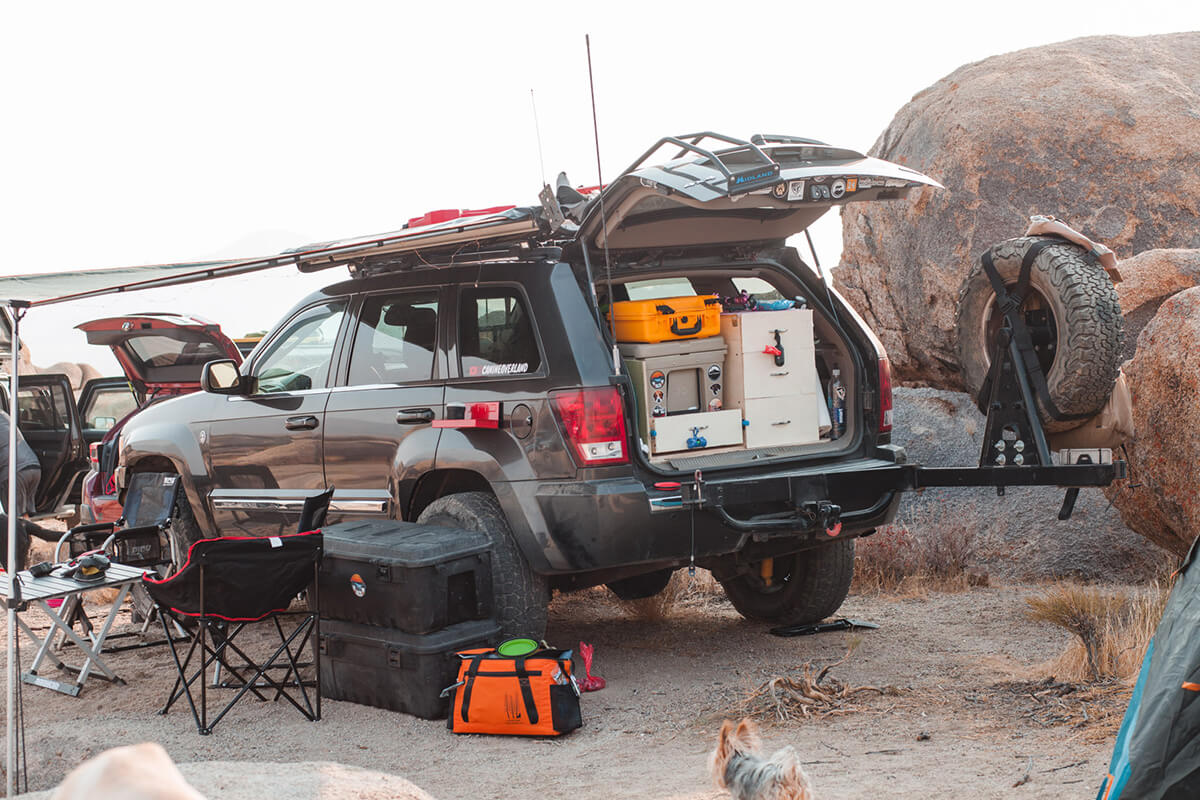 SPECS – 2005 Jeep Grand Cherokee WK1
Engine
– We have a 4.7L V8 that runs perfect. But we do have a Stage 1 crate motor in our other Jeep in the garage that is ready to be swapped out when the weather gets cooler.
Lift height and suspension
– We are running Old Man Emu 2″ lift with JBA Upper Control Arms.
Wheels
– Methods Vex 311 – 17×8.5 / 0 offset wrapped in 265/70/17 BFG K02
Exterior
– Goliath Offroad Front Skid Plate
– Rola Roof Basket W/Extension
– Roam Adventure Awning
– Wilco Classic Tire Carrier
– Hi-Lift X-Treme Jack
– Maxtrax
– Rotopax fuel/water
– Fcklight 32″ led curve light bar
– KC C-Series Scene Led
– Trigger Controller rear chase bar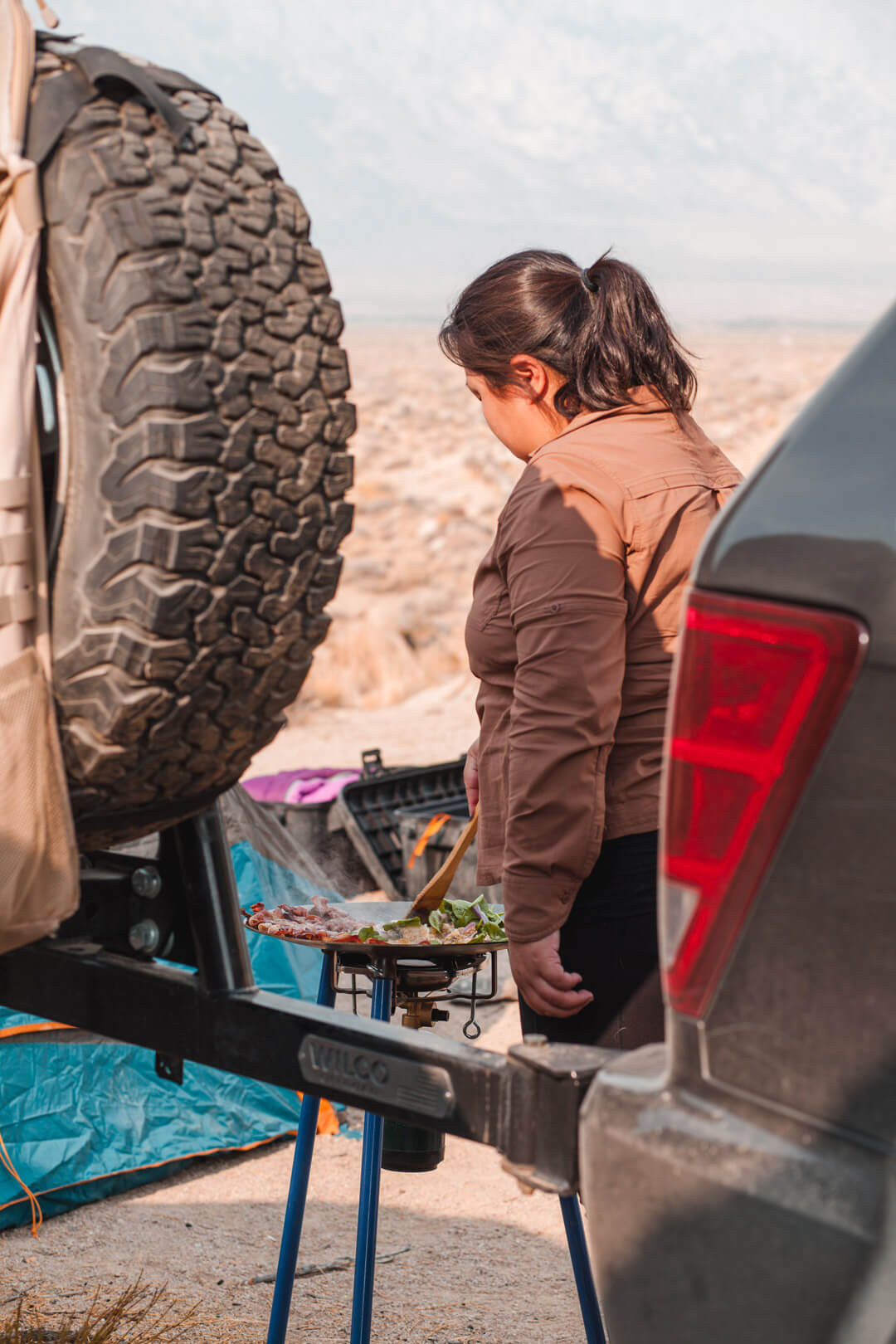 Interior
– Midland MXT275 Gmrs hard mount
– Midland Cb Radio
– Aux Beam 8 Gang Switch Panel
– Custom Rear Drawer System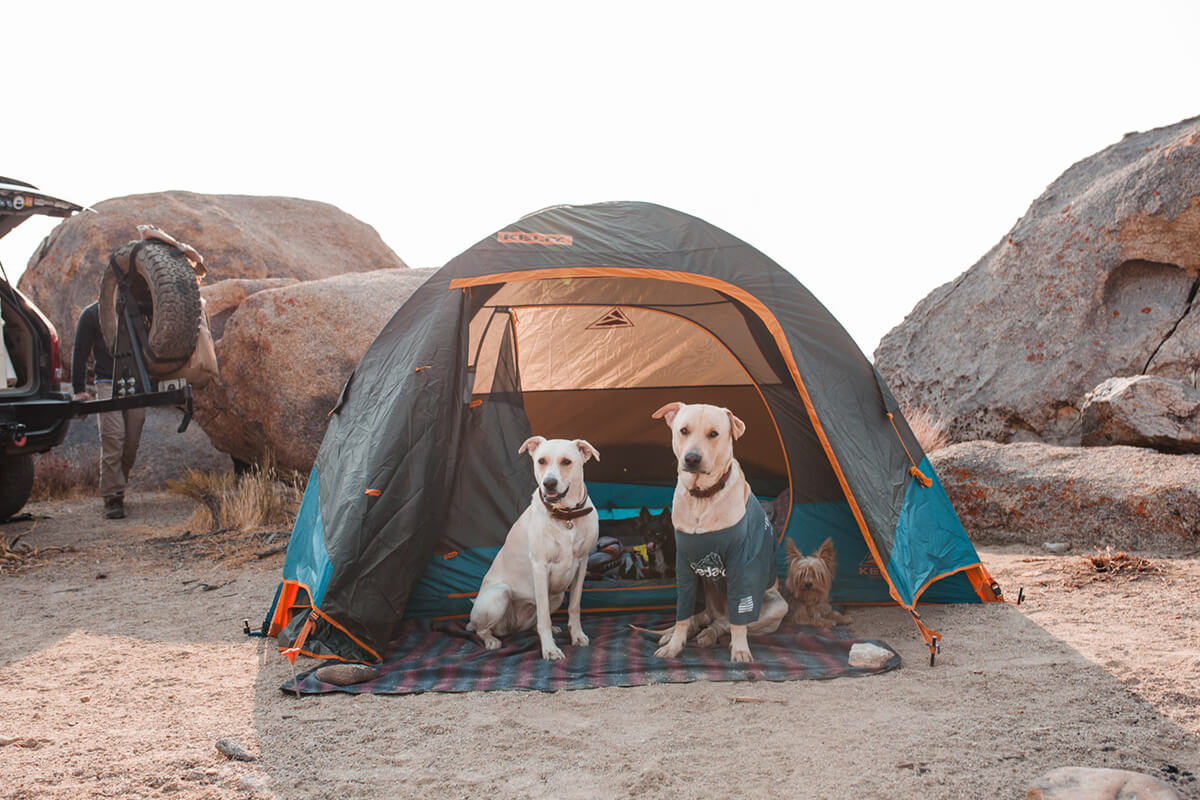 What are your future plans about this vehicle?
– We are piecing together parts for a 4inch lift and 295/70/17 also we have a prototype rack being made. Once that is done we will be getting a RTT as for other upgrades we don't know yet. Maybe a steel bumper once I rip the stock one the trails.
Anything else you would like to share about your vehicle or about the off-roading in general?
– Our recent upgrade to the rig is our new drawer system built out of 1/2 birch plywood. We got tired of fishing things out of our bins when cooking at camp so this system worked flawlessly on our recent trip to Alabama Hills.
Watch the progress and find out more about this Jeep Grand Cherokee WK1 project by visiting the Instagram profile of the owner: @canineoverland!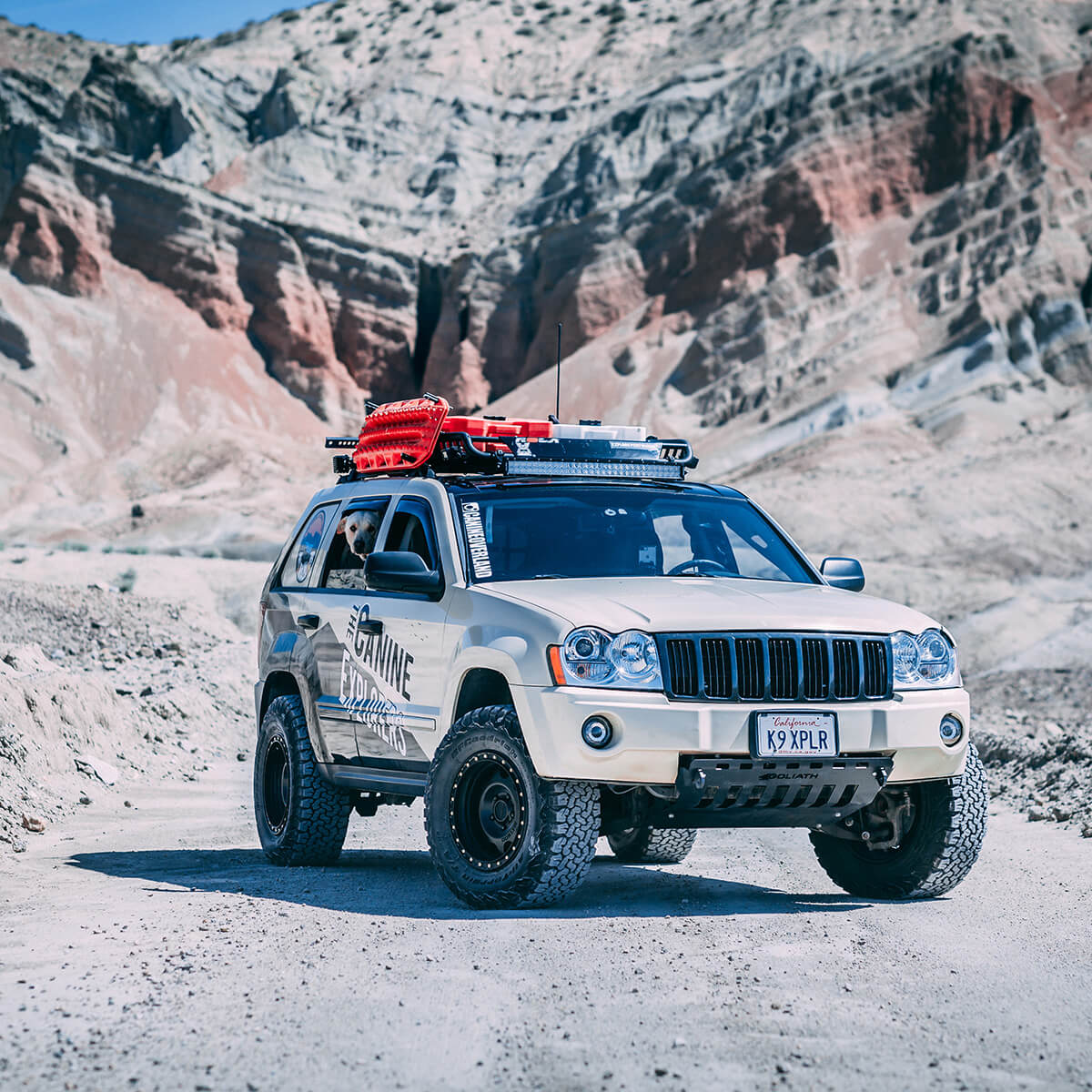 Related Parts & Mods
– Inspired by this Grand Cherokee build and looking to prepare your own SUV for off-road adventures? Some parts used on this vehicle were sourced from custom shops or custom made, but our team has put together a list of products and accessories available online that may help you to achieve similar results:
Lift Kit
Roof Rack
Awning
Recovery
Lights
Overland Kitchen
*Before ordering any part or accessory, it is recommended that you verify its fitment with a qualified professional and/or seller. We are not responsible for fitment or other issues that may arise from using the products featured on our website.
Stay tuned for more project reviews on Offroadium.com – Follow us on social media, and share this write-up if you enjoyed reading it!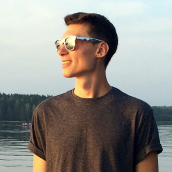 Matt Grabli
Automotive journalist and technical writer at Offroadium.com with more than 10 years of experience in the sphere of aftermarket parts and 4×4 vehicle modifications. Passionate about off-roading, outdoor adventures, and an active lifestyle.