2017 Ford Raptor prerunner truck from SEMA – pictures & specs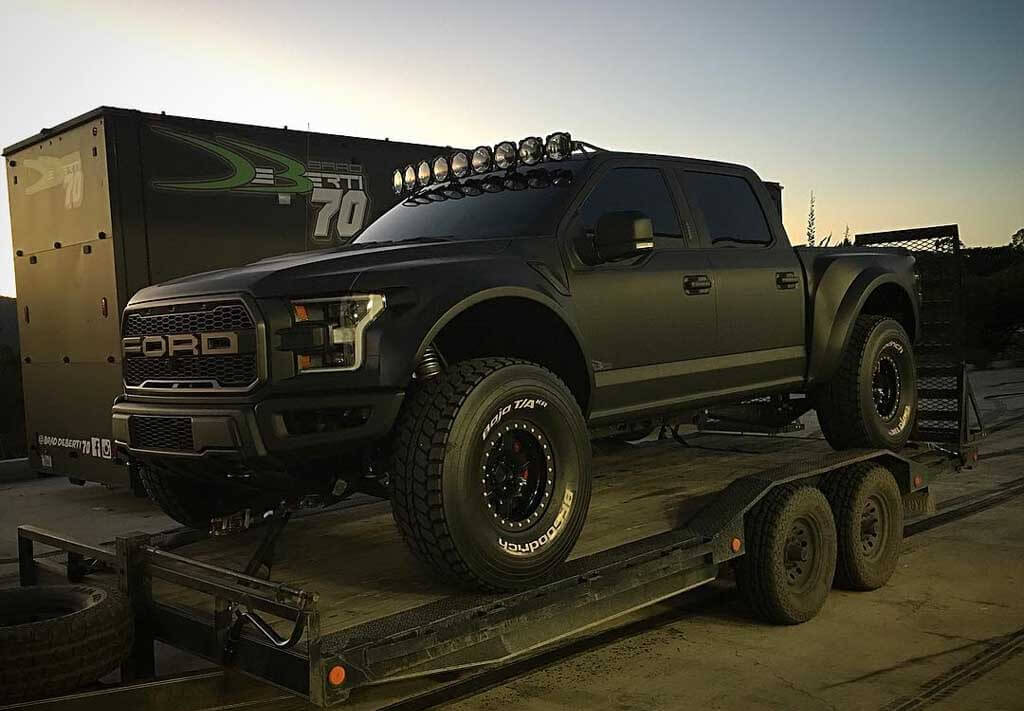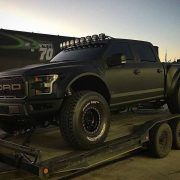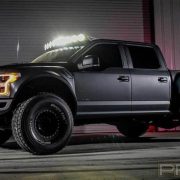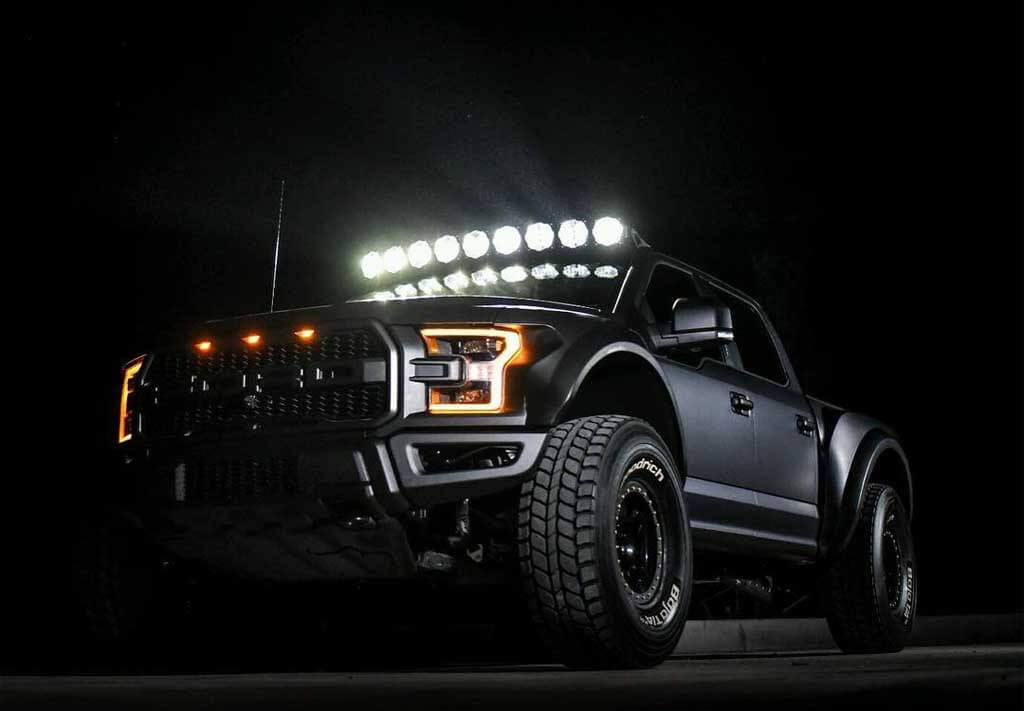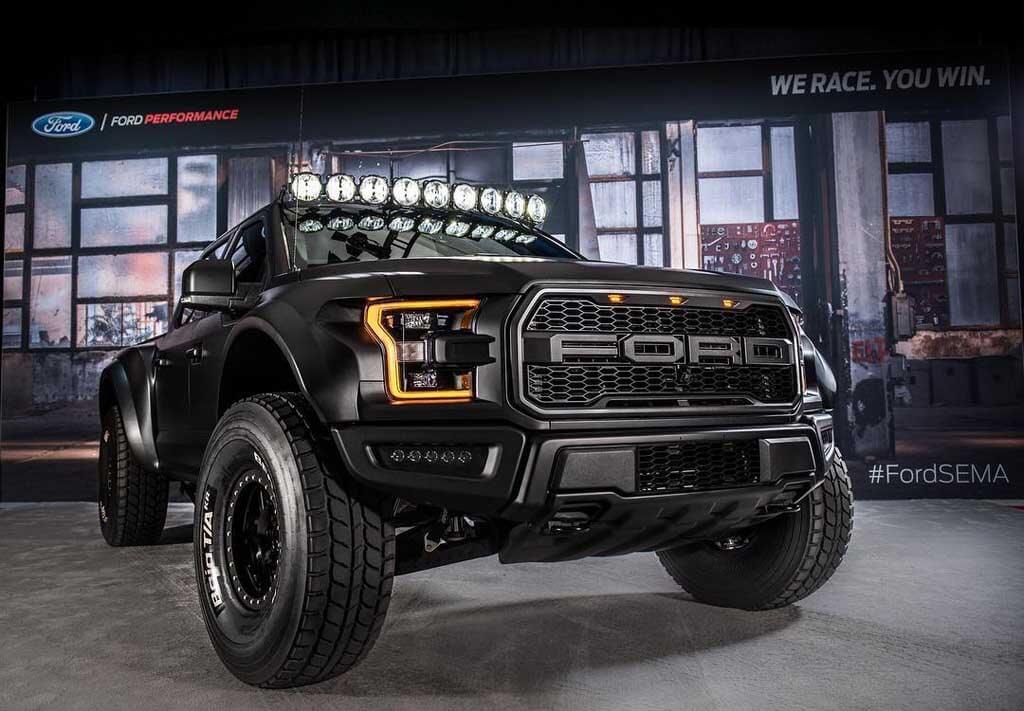 View Gallery
New generation 2017 Ford Raptor prerunner is hitting the dunes even with a better enthusiasm than it's legendary predecessor. The new truck became even more capable which in combination with a killer design makes it an ultimate platform for a desert prerunner. This astonishing black Raptor that you see on the pictures belongs to @braddeberti70 and you can see more of it on his Instagram page.
Picking the right platform for a prerunner build is simple if you're not on a budget. Newer pickup trucks that just rolled out from the factory are certainly very good candidates because they are lighter, stronger, and more powerful than older trucks. However, there is one truck that really stands out – Ford Raptor Prerunner. This model was a real game-changer for the whole off-road world. Ford managed to build an unbelievably capable off-road truck that was able to cope with regular on-road routine on a daily basis. It could have been used as a grocery getter and taken to the desert for some fun off-road activities at the same time.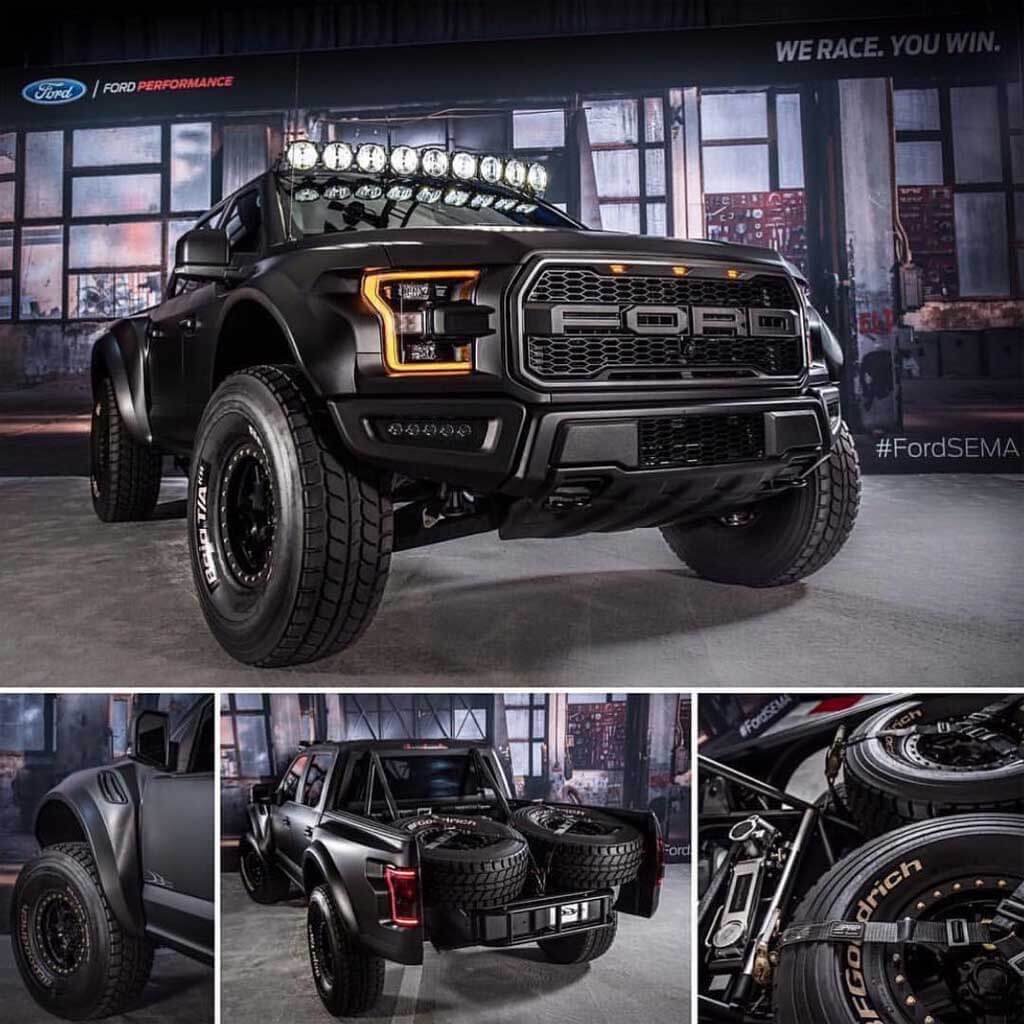 With a serious V8 or EcoBoost engine and 4×4 it maintained a stock suspension travel of almost 11″ with factory-installed FOX shocks with bypasses, which is very good for a production vehicle. Of course, Ford couldn't really make it more extreme as the truck would sacrifice in its on-road capabilities that were certainly important for the mass market, although many aftermarket companies took the challenge and designed numerous Prerunner kits for Raptor.  It wasn't really a complicated task, because it was a very well packed prerunner truck straight out of the box with a wide stance and enough room for big tires in the fender wells.
Depending on what results are you looking to get, you can choose among a dozen of suspension modification options, starting from entry-level bolt-on desert rigs and up to hardcore Baja Prerunners.
The choice of suspension upgrades for 2017 Ford Raptor prerunner is almost as wide as it was for the older model, plus the majority of the fab shops are already taking orders on custom builds for this truck.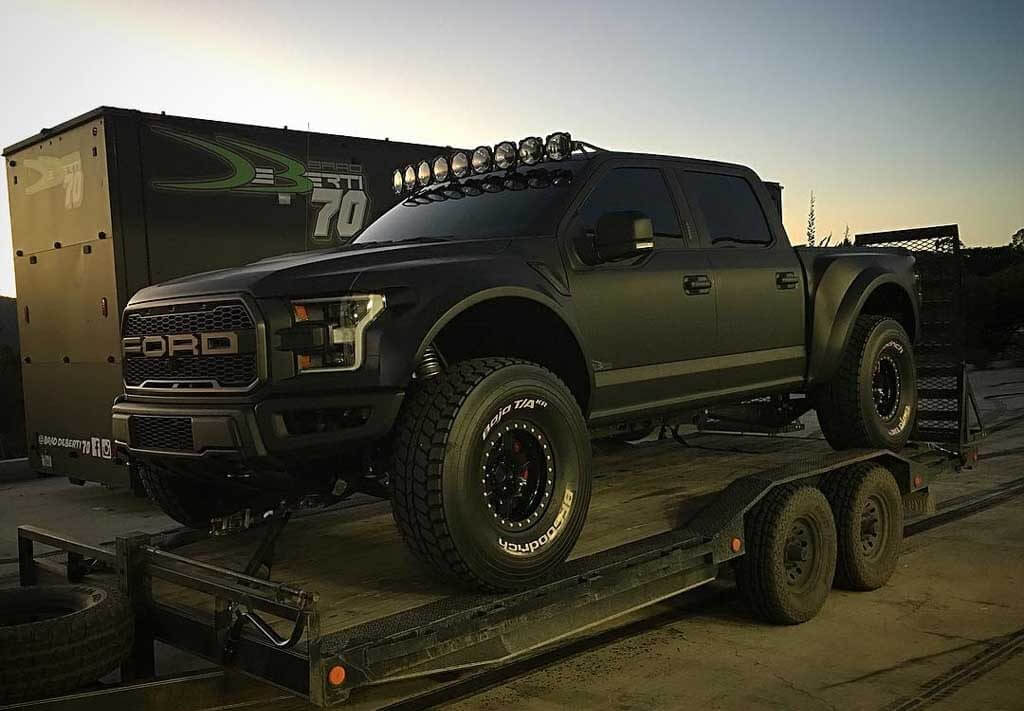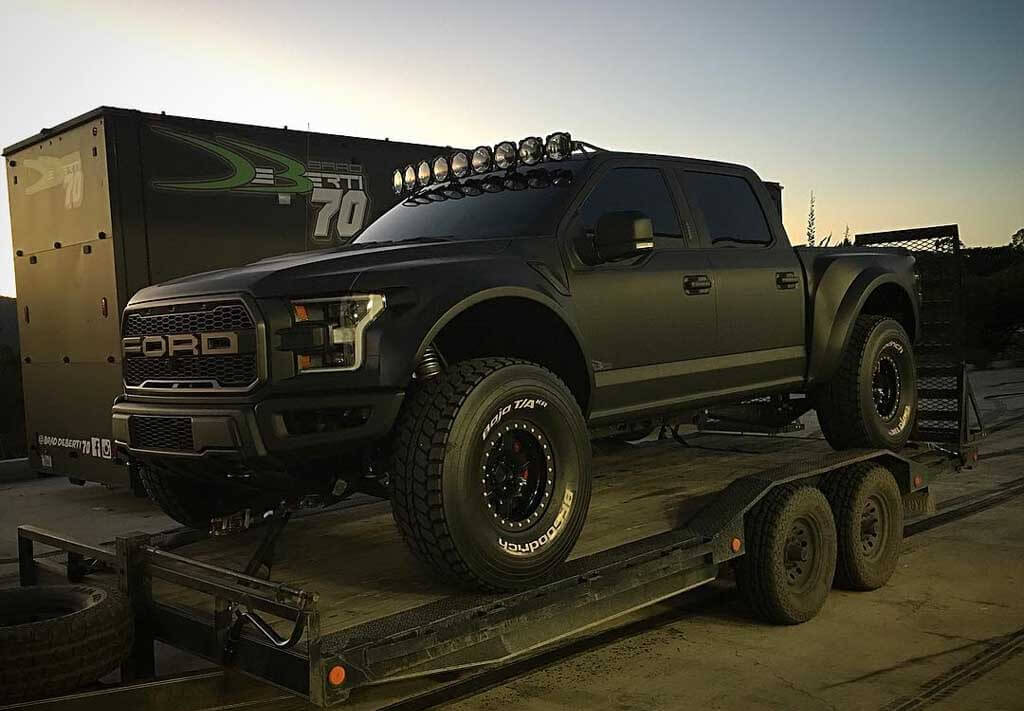 Most of the kits feature improved control arms, tie rods, coilover shocks with bypasses, spindle adapters, and bushings. With kits like this, you can mount up to 37″ off-road tires and achieve a wider stance for the front wheels. As for the shocks, most of the companies use 2.5 – 3.0 Fox or King Shocks with bypasses and hydraulic bump stops. Of course, oversized wheels and long travel suspension kit on a ford raptor prerunner will require more space, and this is where you can call guys at Fiberwerx and get yourself a set of bulge fenders. These fenders look very much at home on a base Raptor and don't interfere with it's exterior at All. Untrained eye wouldn't even notice a difference.
Long base of a supercab and Crew Cab Raptors is nearly perfect for desert races, allowing it to fly over the rough desert terrain.
To sum it up we can say that a Ford Raptor Prerunner is the number one platform to consider when you're starting an off-road project. Properly designed platform will save you time and money on custom fab and search of required components.
Except for suspension modifications, this truck has everything to make your life easier on and off-the roads. Besides the suspension kits and fenders, you can easily find many other off-road bolt-ons for this model, such as tubular prerunner bumpers, rocker guards, tire carriers, LED light bars, air intakes, and finally superchargers if you want to play hard.
Beside it all, both firs gen and 2017 Ford Raptor Prerunner look just great, which can't be denied even by the hard core Chevy-guys.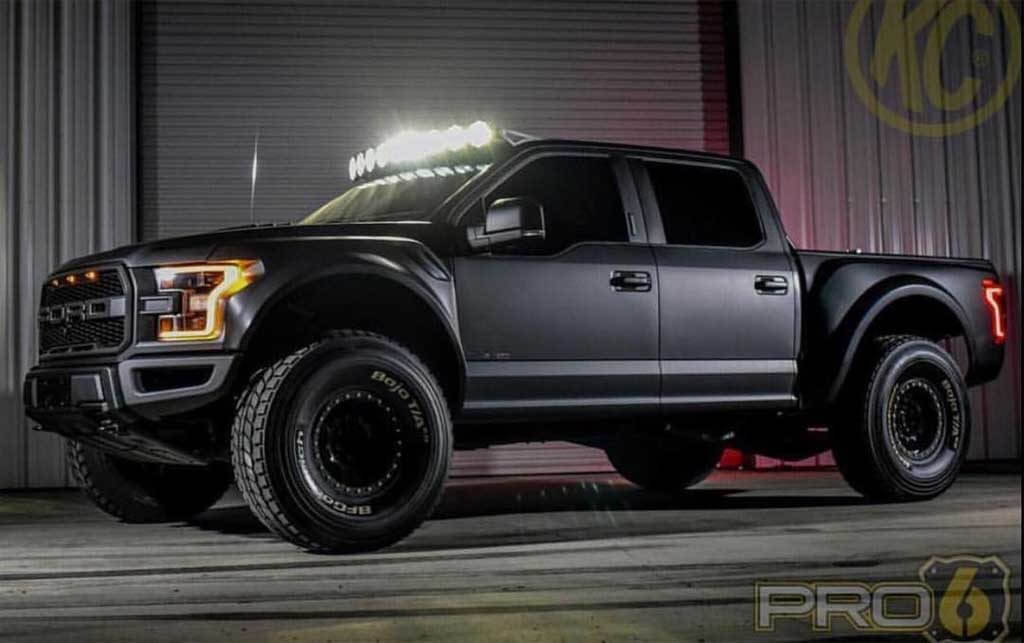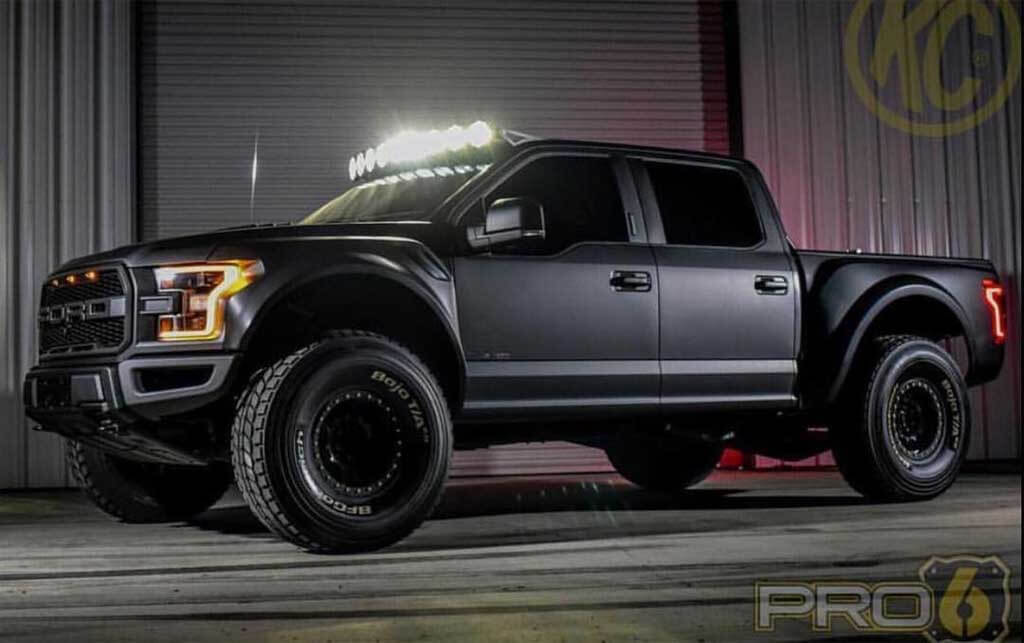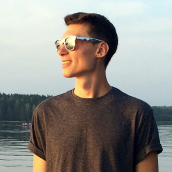 Matt Grabli
Automotive journalist and technical writer at Offroadium.com with more than 10 years of experience in the sphere of aftermarket parts and 4×4 vehicle modifications. Passionate about off-roading, outdoor adventures, and an active lifestyle.