Ford Expedition With a Gen 2 Raptor Front-end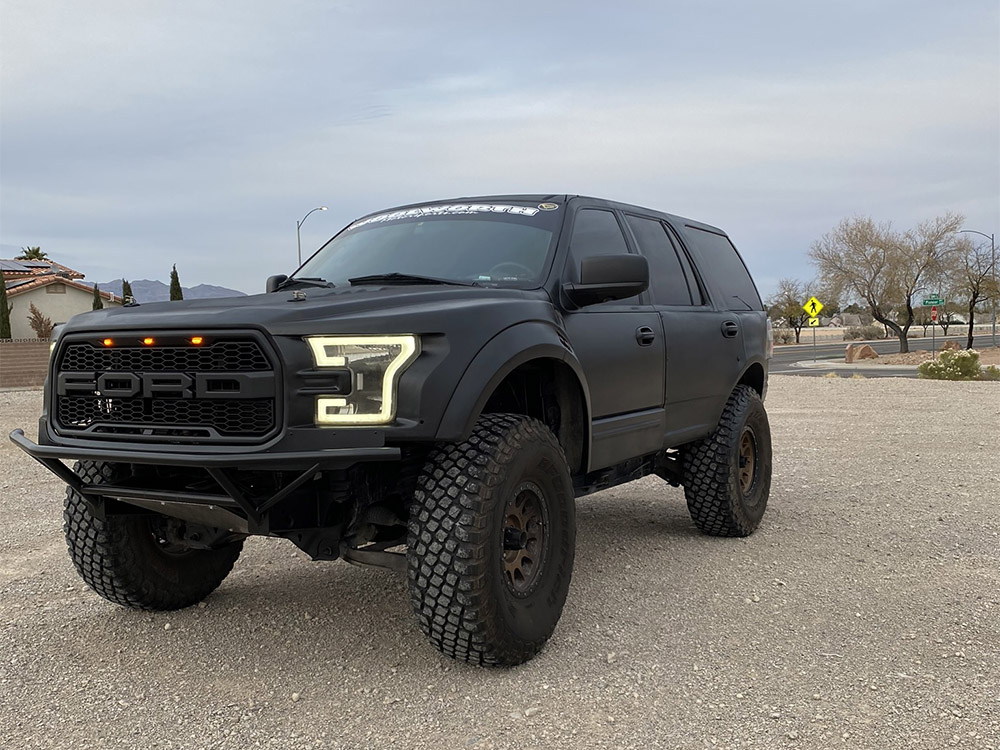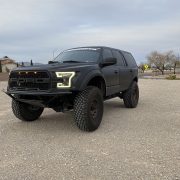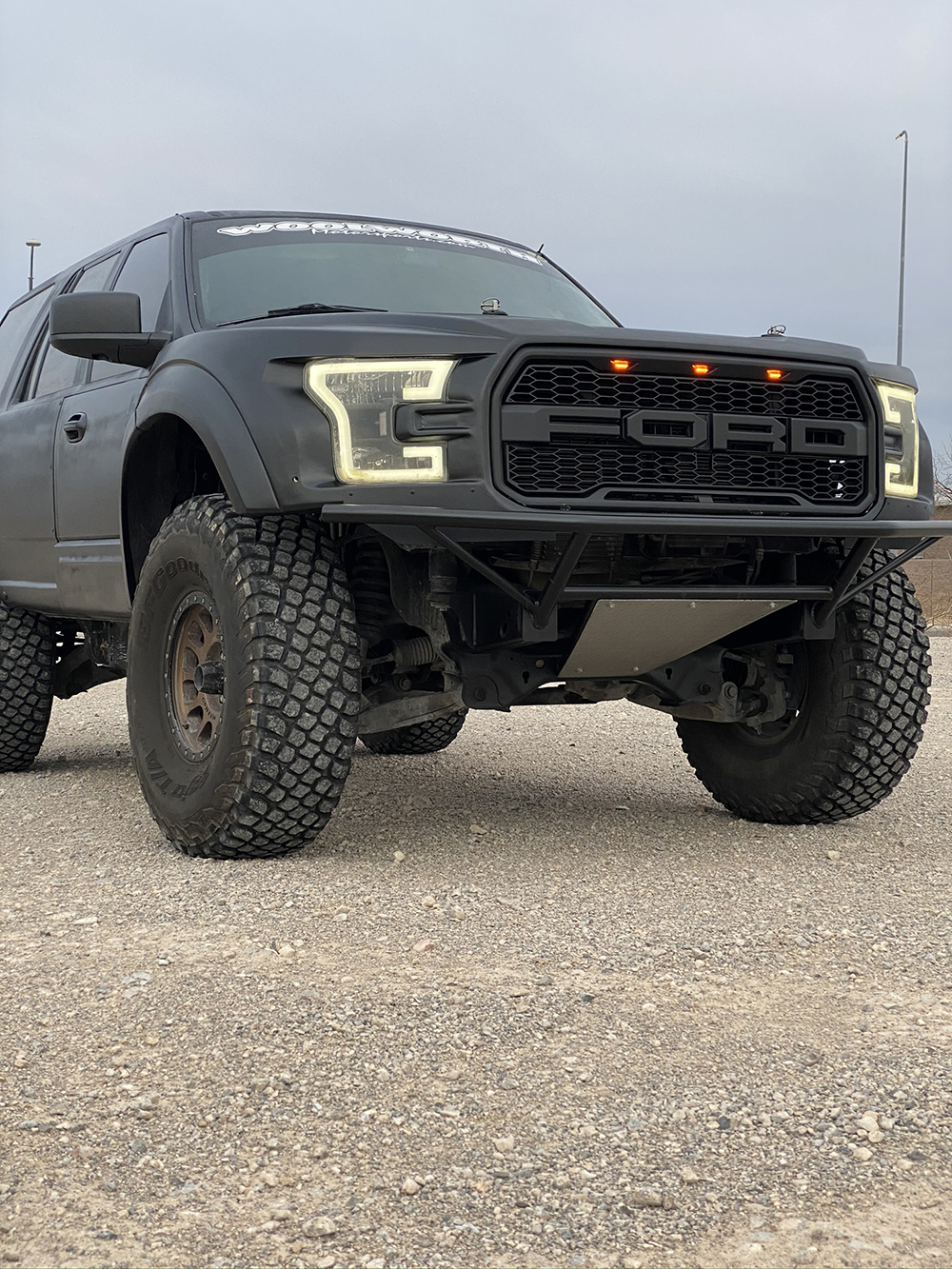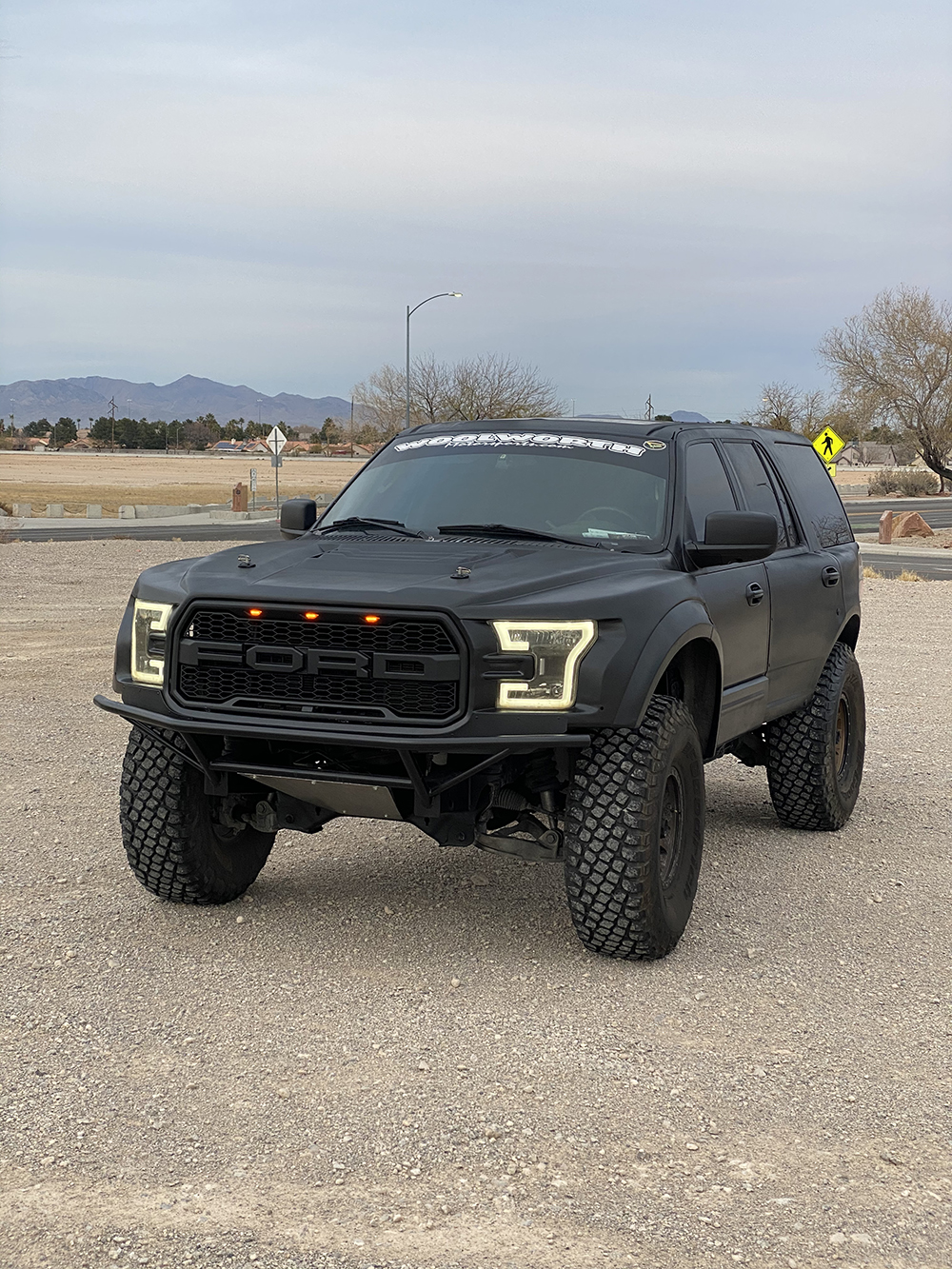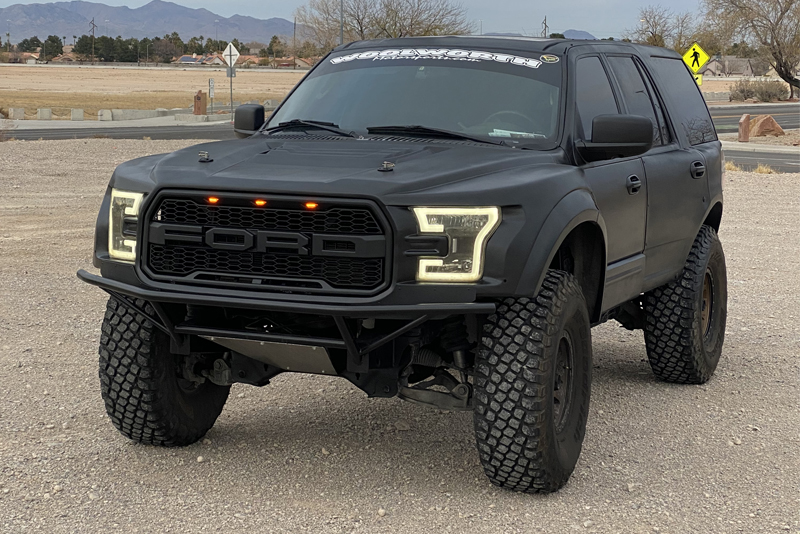 View Gallery
The hero of our today's write-up is the black tricked out Ford SUV with some beefy 40″ tires and a wide Prerunner stance. As many of you may have guessed by looking at the side profile of this truck, that it's a fully modified 1998 Ford Expedition with a badass looking 2nd gen Raptor front end conversion.
Raptor style Fiberglas conversion front ends are pretty popular on the off-road racing scene. They are made by McNeil racing and available for a wide range of trucks and SUV. We have already written about the Ford bronco prerunner with a first-generation raptor front and conversion in one of our posts before, and seen some Ranger Prerunner projects with a 2nd gen raptor front clips, but I am pretty sure that you've never seen a Ford expedition with a 2nd gen Raptor upgrade before. We decided to reach out to Joey and find out more about the specs of his truck.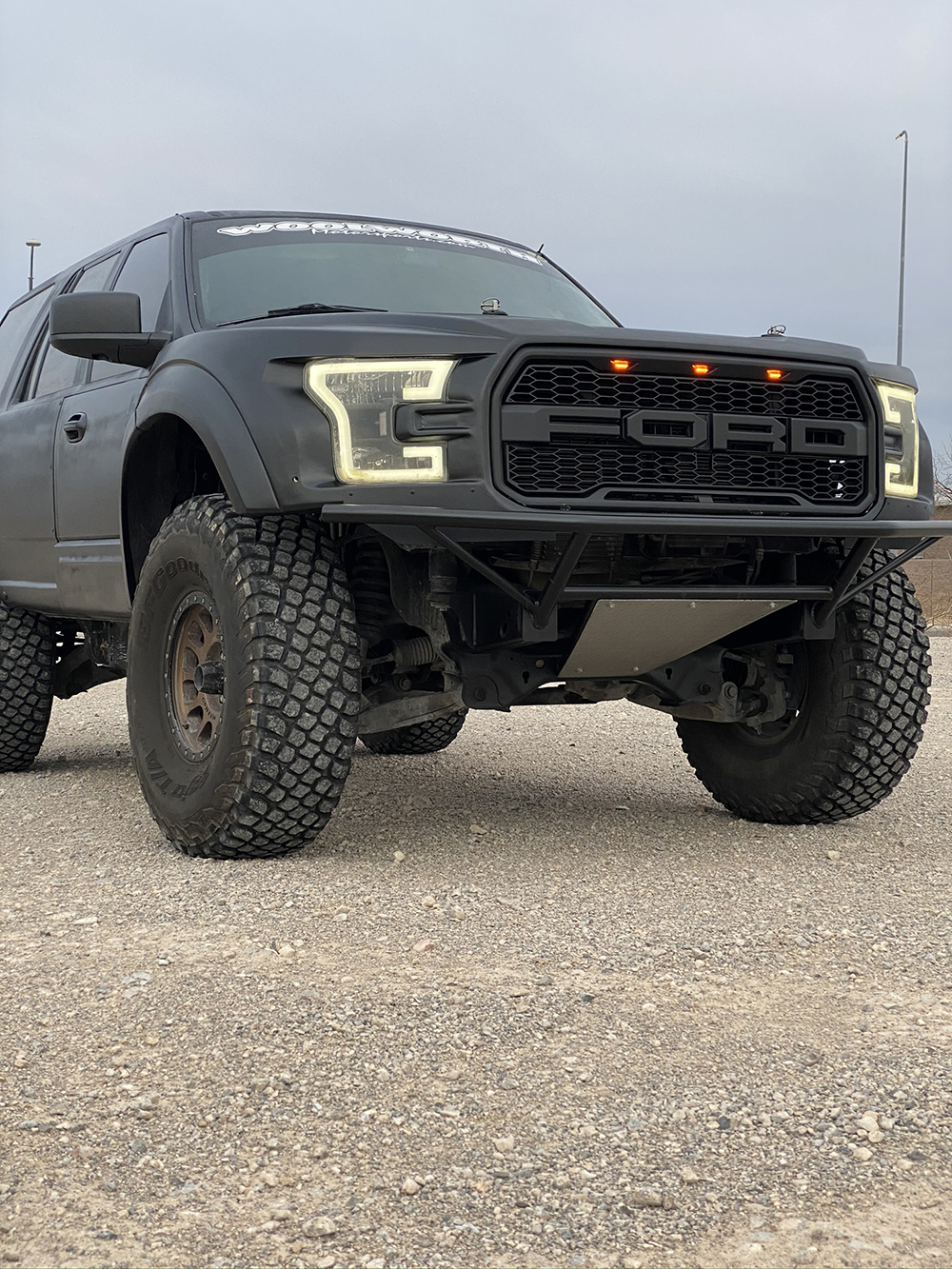 Why did you choose this particular model for your project?
– It's something unique and first to be done. Also it a major head-turner.
What inspired you to choose this modification style?
– I really love the second Gen Ford Raptor and I want one, but hell why not fiberglass the front end and have a raptor SUV.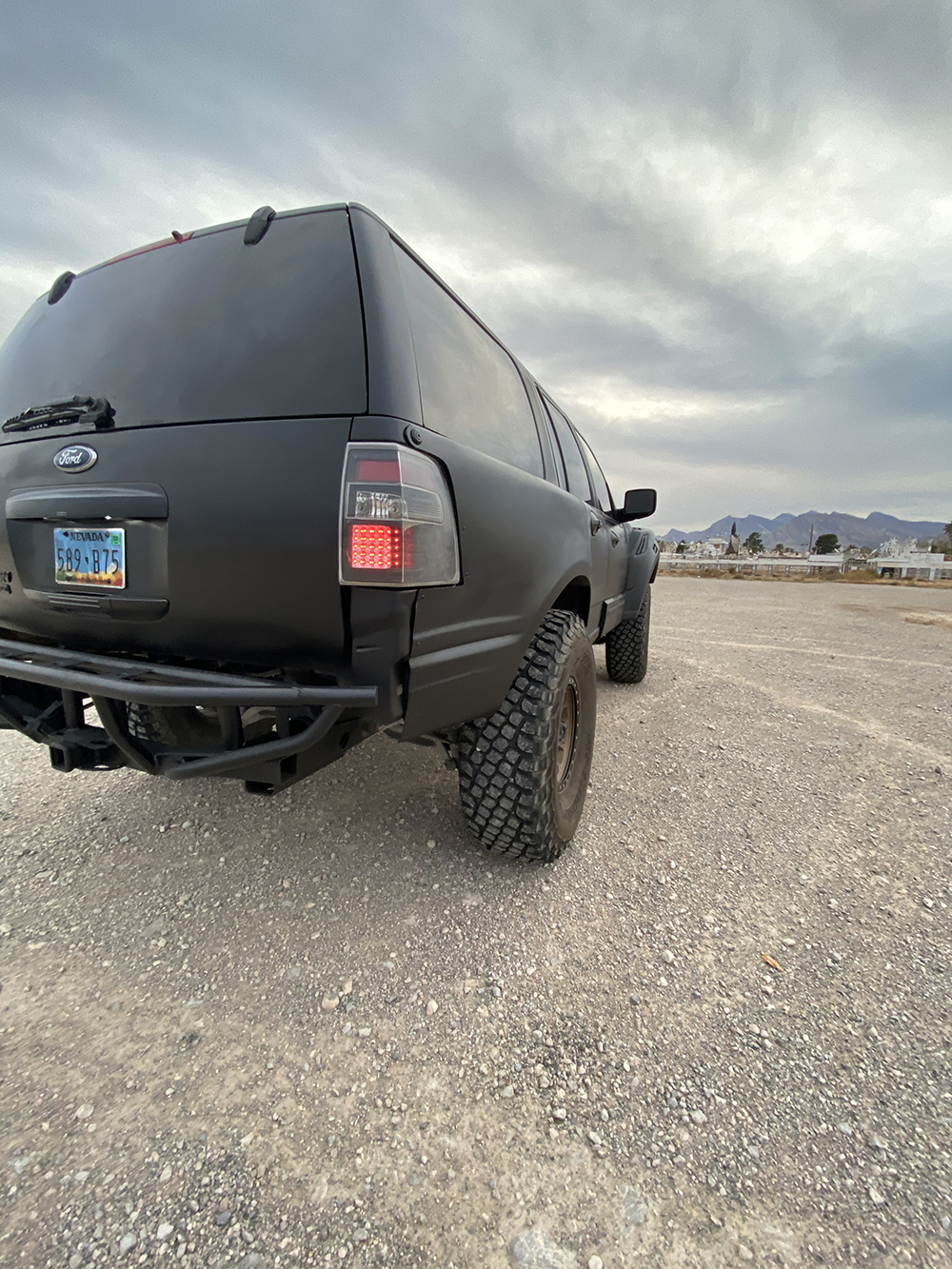 What challenges did you face while putting it together?
– A lot of challenges. I did a V1 and it was a complete fail and I wasted a couple of thousands.
What do you love about your vehicle?
– It's unique and special because I could load a lot of stuff in it, and also it's not a truck, so I could have my 2 big dogs in there with A/C on.
Is it your daily or a weekend ride?
– It depends on how I'm feeling. When I go snowboarding and hang out with friends I love driving it. It's not how many miles a gallon. It's about a smile per gallon.
Do you take it off-road? If so, where and how often?
– I do take it off-road. I take it close to home and whenever my friends and I take it out.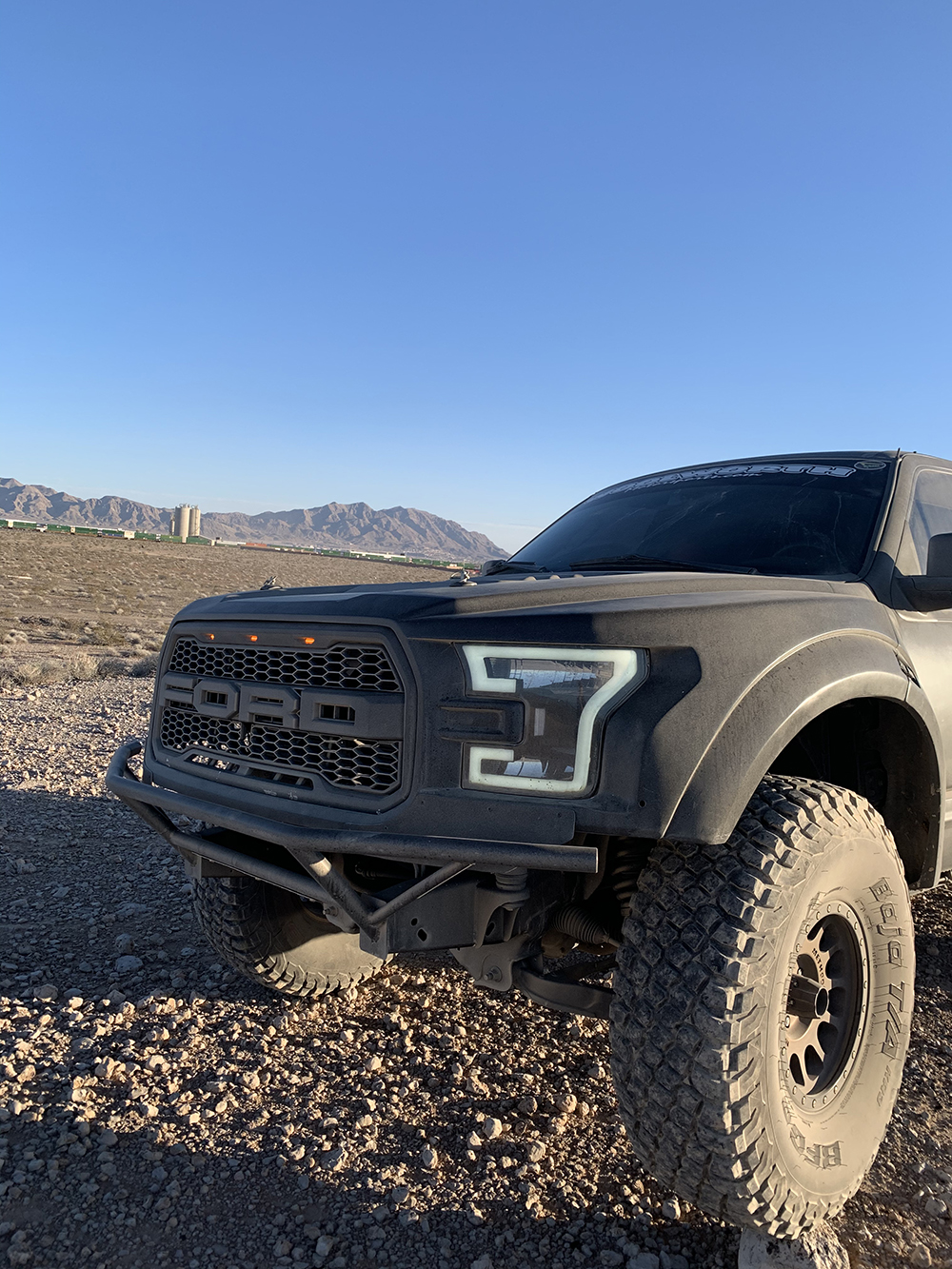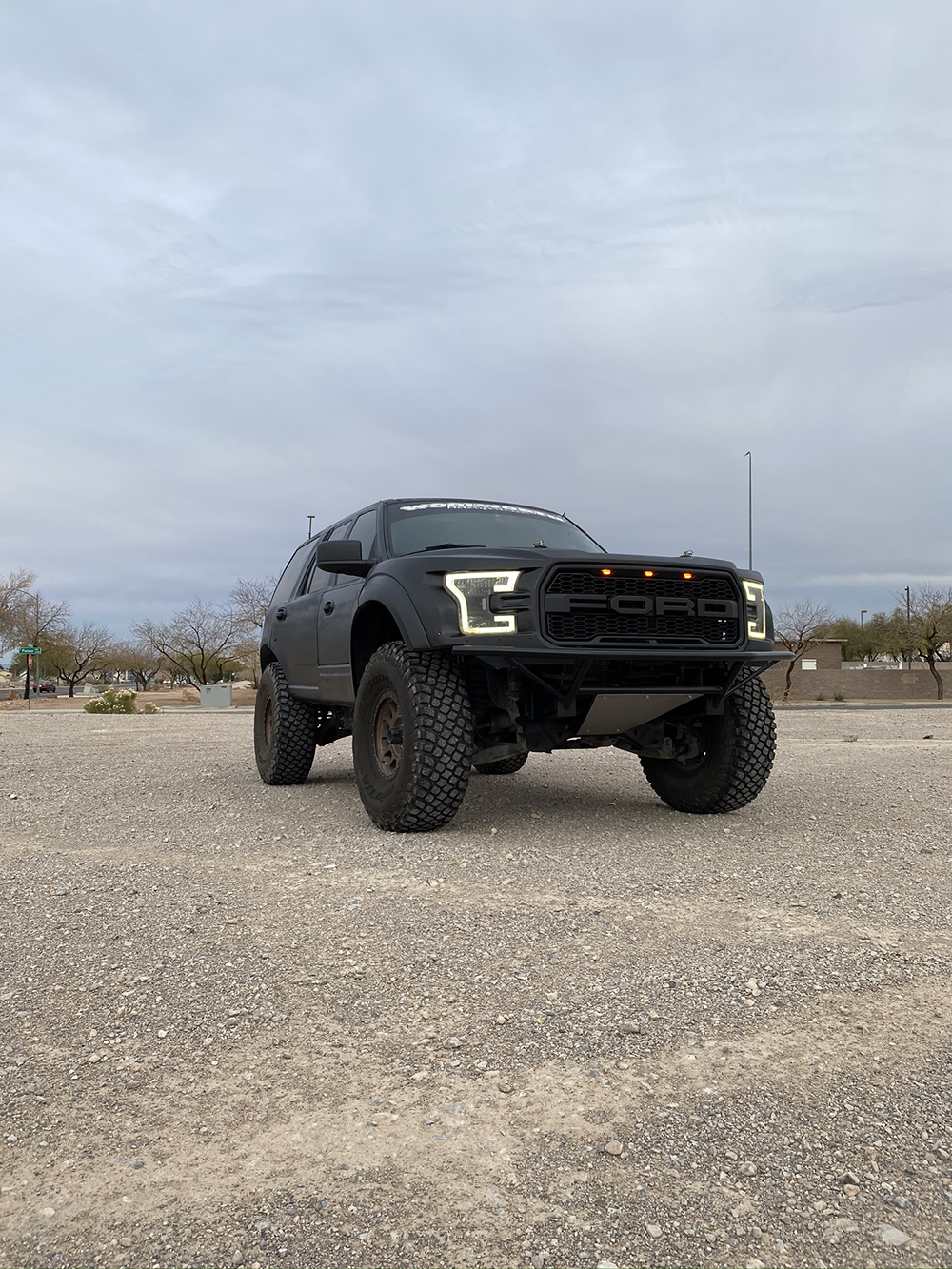 Engine specs, modifications
– Ford Triton 5.4 3v
– K&N air intake
– BBK 80mm throttle body
– SCT Livewire ts monitor with 5 start 91 performances tune
Lift height and suspension modifications
– 3-inch body lift and a leveling kit
– Soon more upgrades
Wheel specs
– Method NV 17″x8.5″
– BFG KR3 40″x12.5″R17
Exterior mods
– McNeil racing fiberglass Raptor front glass kit and Expedition rear kit.
Interior mods
– Lincoln Navigator interior
– Custom front and rear bumper
– Soon new things coming to the works.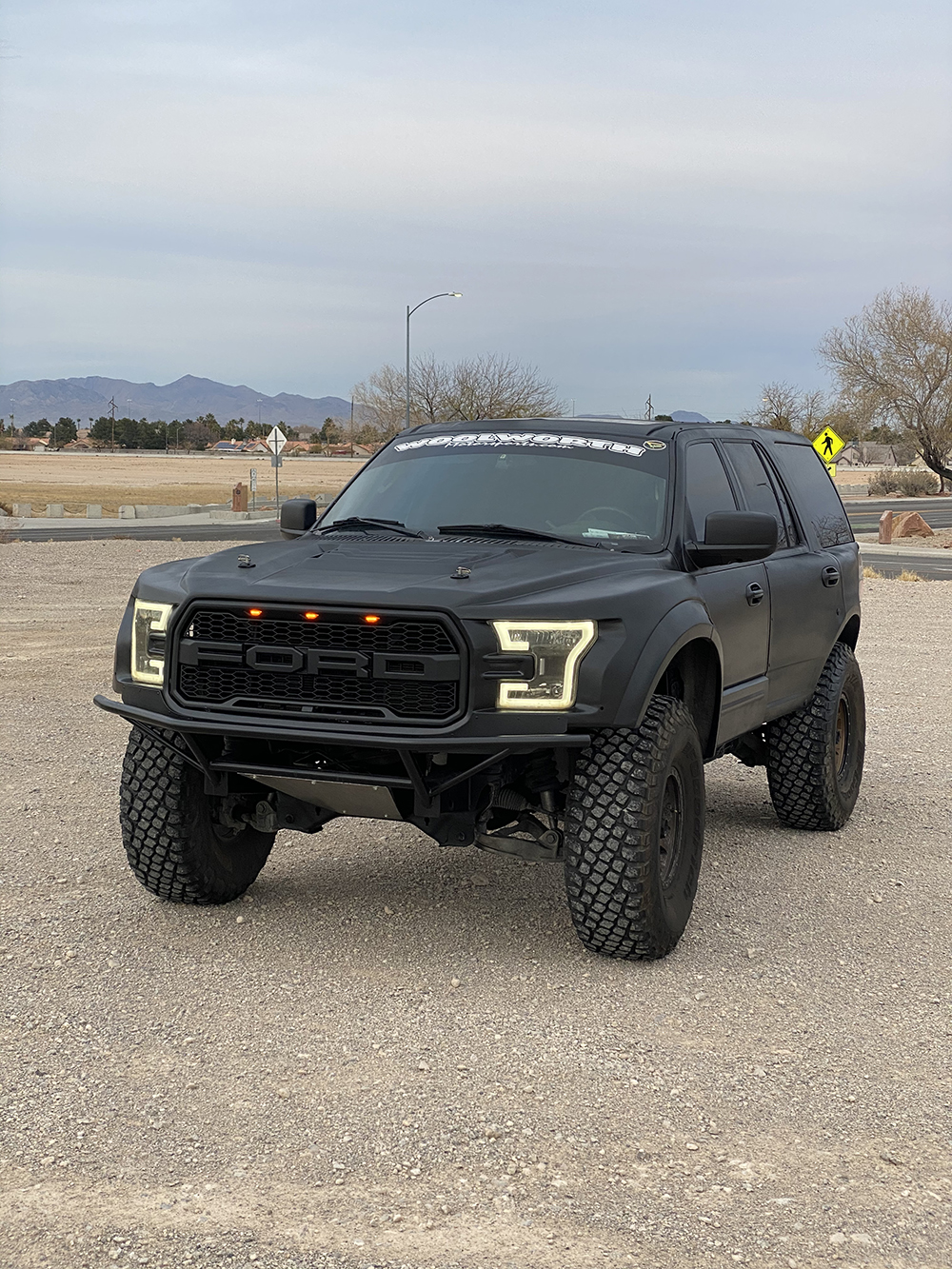 What are your future plans for this vehicle?
Oh, regear it. Stock 3.73 gearing is slow but it still picks up and goes. I really want to long travel kit and link the rear end to have fun with it.
Watch the progress and find out more about this 2005 Ford Expedition project by visiting the Instagram profile of the owner: @raptor_expedition!
Stay tuned for more project reviews on Offroadium.com – Follow us on social media and share this write up if you enjoyed reading it using the share buttons below!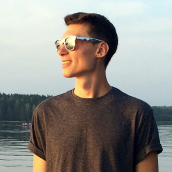 Matt Grabli
Automotive journalist and technical writer at Offroadium.com with more than 10 years of experience in the sphere of aftermarket parts and 4×4 vehicle modifications. Passionate about off-roading, outdoor adventures, and an active lifestyle.