Full Review: Mitsubishi Pajero Evolution Specs, 0-60, Import & Sale Prices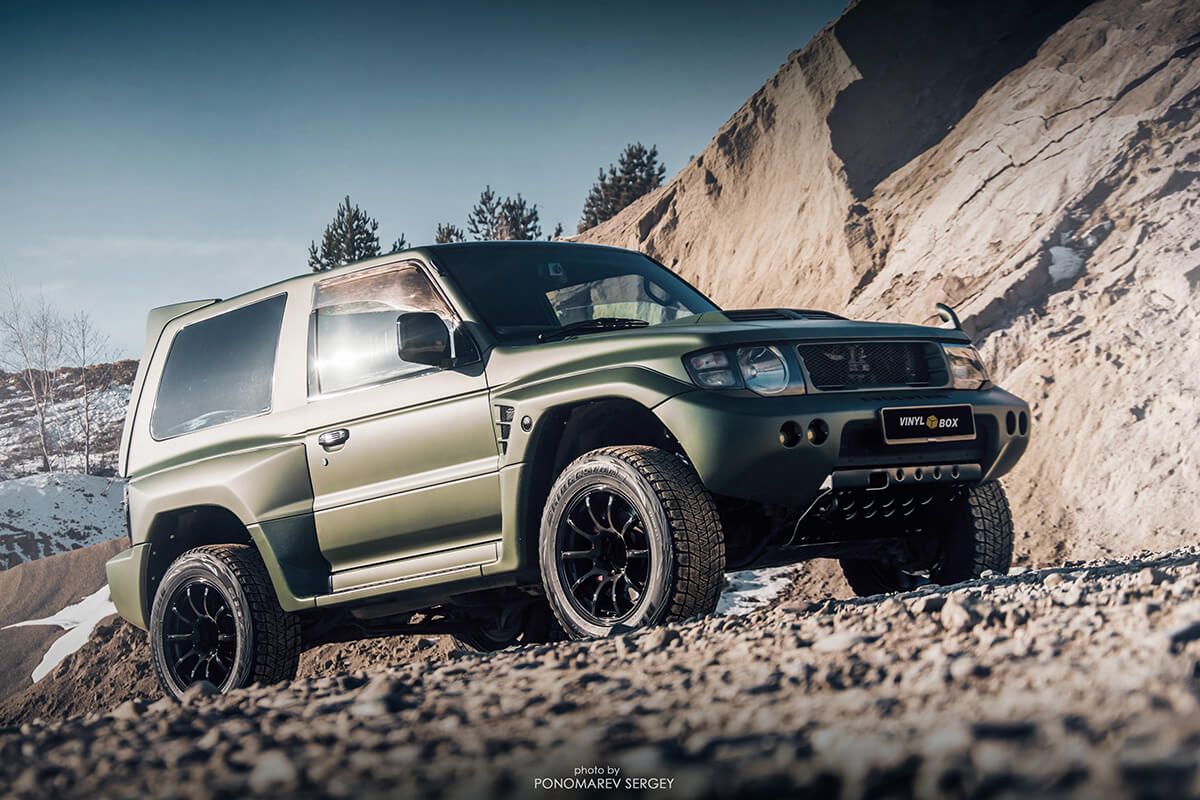 What does it take to become a legend in the off-road world? Years and even decades of continuous technological improvement, millions spent on research and development, and what's most important – passion and dedication to the work that finally evolves into art.
Our today's feature is dedicated to the rare, but very famous SUV that left a huge trace in the world of off-road motorsports. Ladies and gentlemen, meet one and only – Mitsubishi Pajero Evolution homologation special.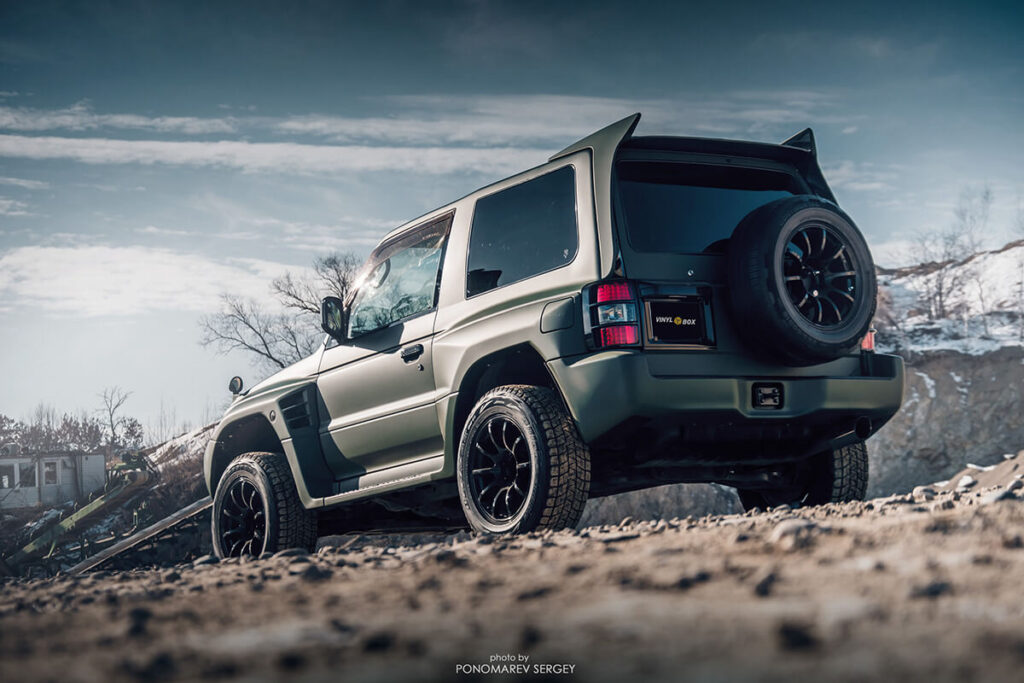 At the edge of the 80s and 90s, the company MMC (Mitsubishi) was doing exceptionally well on the market thanks to the worldwide success of their vehicles, and so it decided to invest in motorsports to expand its market presence and skyrocket the sales.
They successfully achieved it in two directions that included a rally and off-road racing. While the hot turbocharged sedan Mitsubishi Lancer Evolution became a star in the all-wheel-drive class rally competitions, the Pajero/Montero backed up the company's unbeatable reputation in Dakar races – some of the world's toughest off-road racing events.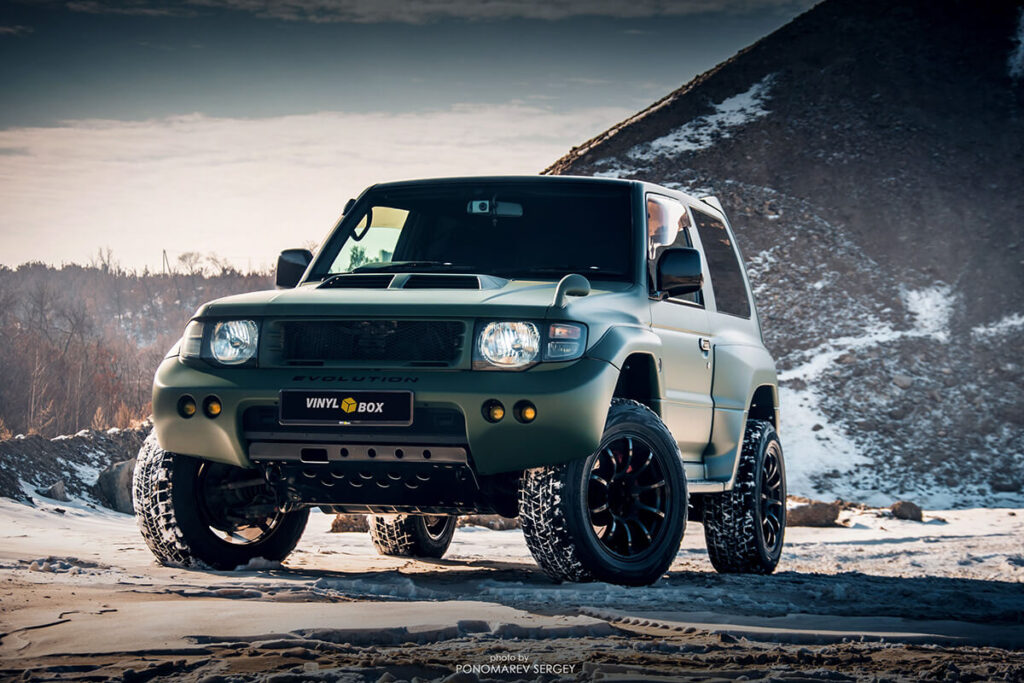 Mitsubishi Pajero Evolution Specs And Tech Information
A road-legal version of the Pajero Evolution was manufactured by Mitsubishi from 1997 to 1999 in order to homologate it for the Dakar Rally's T2 class. Approximately 2500 road-legal examples were produced.
Drivetrain
The famous Super Select all-wheel-drive system allowed electronic programming of the rear differential for high range, low range, and locked settings. A multi-mode ABS system meant that it could be active even when the center diff is locked giving the vehicle exceptionally well braking performance on sand, gravel, and mud.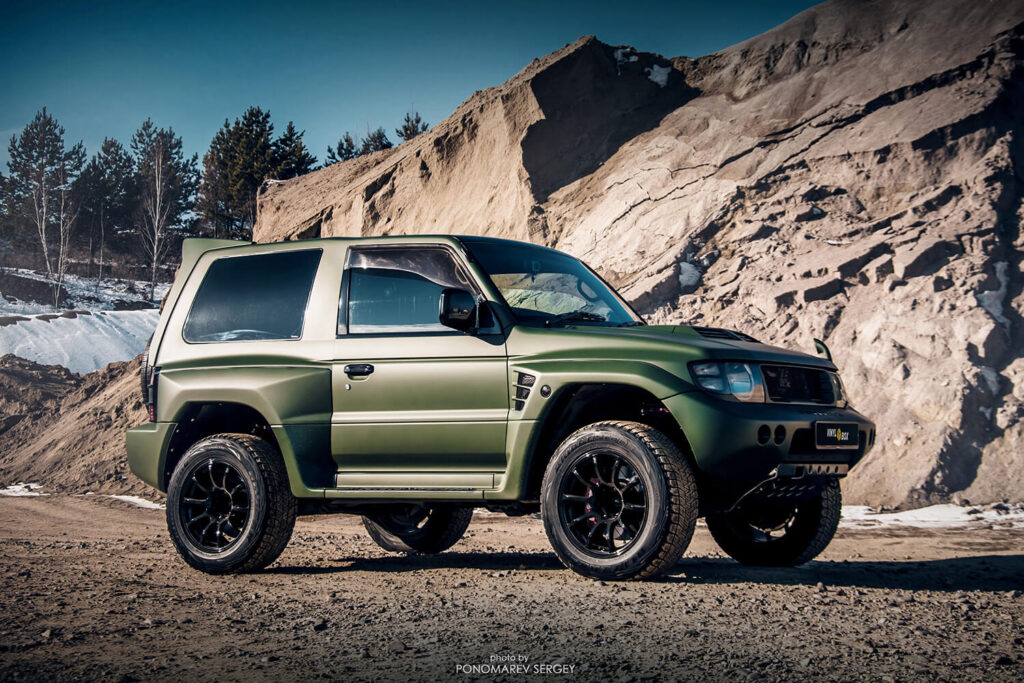 Suspension
Being equipped with a multi-link independent long-travel suspension Pajero Evolution became a next-level sports vehicle in the SUV market segment.
Engine
This unique vehicle was powered by a 3.5L DOHC V6 engine that produced around 280HP, which was more than enough for a light 3-door SUV.
0-60
Thanks to the powerful engine and unique all-wheel-drive system this 2-tone SUV has a 0-60 time of 6.4 seconds, which was quite impressive for the time.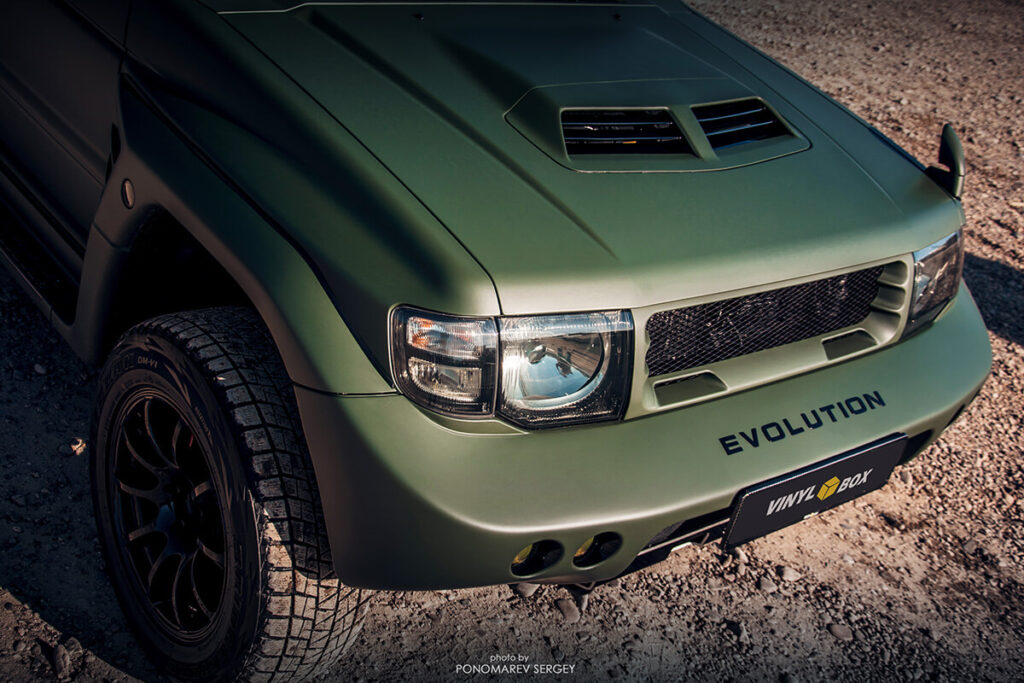 Body
Weight savings were the key task for the engineers of the homologation series, so standard body panels were replaced with light aluminum units. The hood was equipped with a massive scoop to feed the engine with cool air, while the front and rear fenders were modified to widen the track and house large off-road tires.
Thanks to all of the mentioned above and many other enhancements the Pajero Evolution has collected more victories in the Dakar Rally than any other car in any class.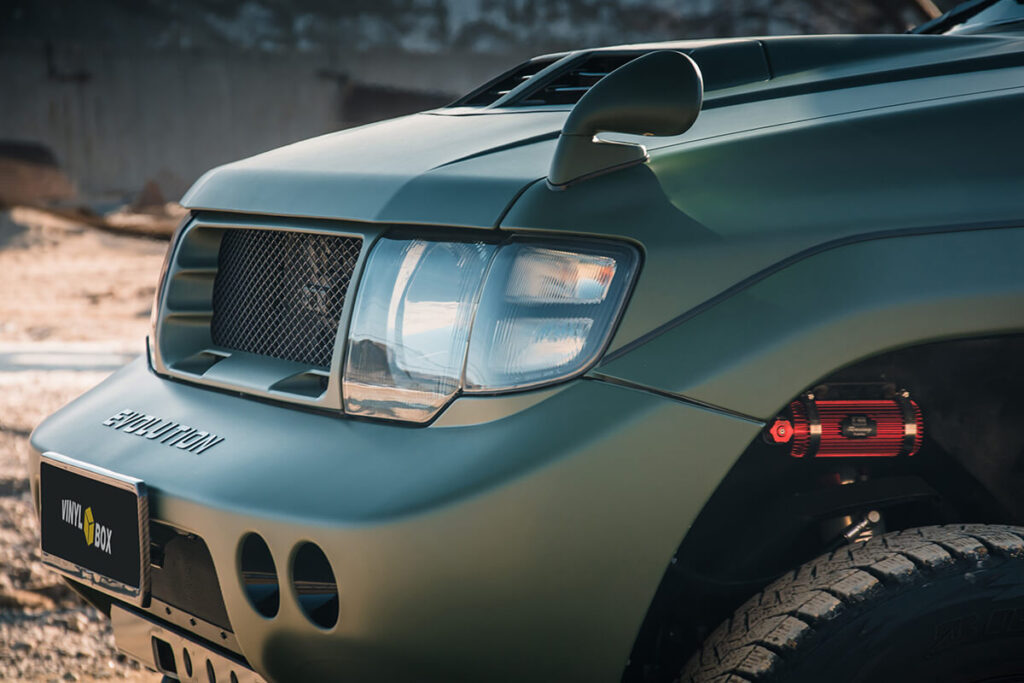 The homologation series of only 2800 units were mainly available to the Japanese domestic market with nearly all Evolutions being RHD, so it was pretty difficult to get one in other parts of the world.
From Japan Russia with love
This green Evo belongs to Evgeniy from the city of Blagoveshchensk, Russia which is situated in one of the country's eastern regions. If you look at the map, you'll realize that Japan is much closer to his city than Moscow or any other capital of the European countries. Naturally, both countries have a well-established trading history, and for the car guys, it means nothing but direct access to genuine JDM cars and parts.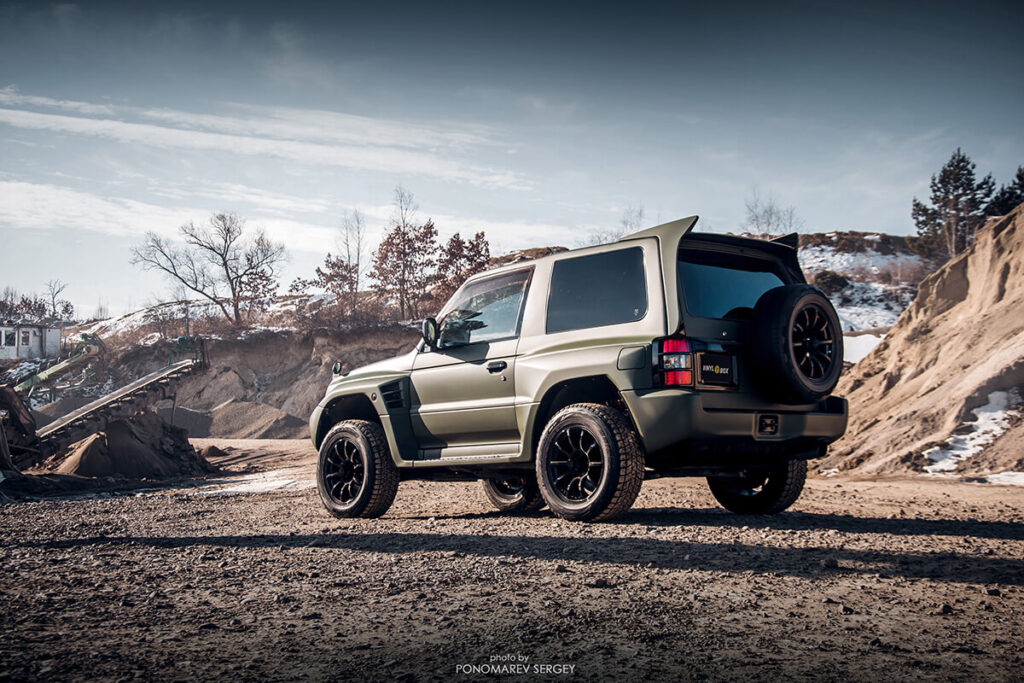 Along with thousands of Skylines, Silvias, Mark IIs and other iconic vehicles, this Mitsubishi Evolution arrived by sea to continental Russia straight from its homeland of Japan and ended up in the hands of an enthusiastic and knowledgeable car guy, who takes good care of it until this day.
Evgeniy owns this rig for more than 6 years and keeps it close to the original setting, although things such as the air intake and exhaust were swapped with aftermarket components along with massive Brembo brakes from Porsche. The original color was white but at some point in its life, the big Evo was wrapped in a bold dark green color that resembles the British Racing Green. The owner runs a local body shop that specializes in car wrap and detailing, so it was just a question of time for the Pajero to dress up in a new color.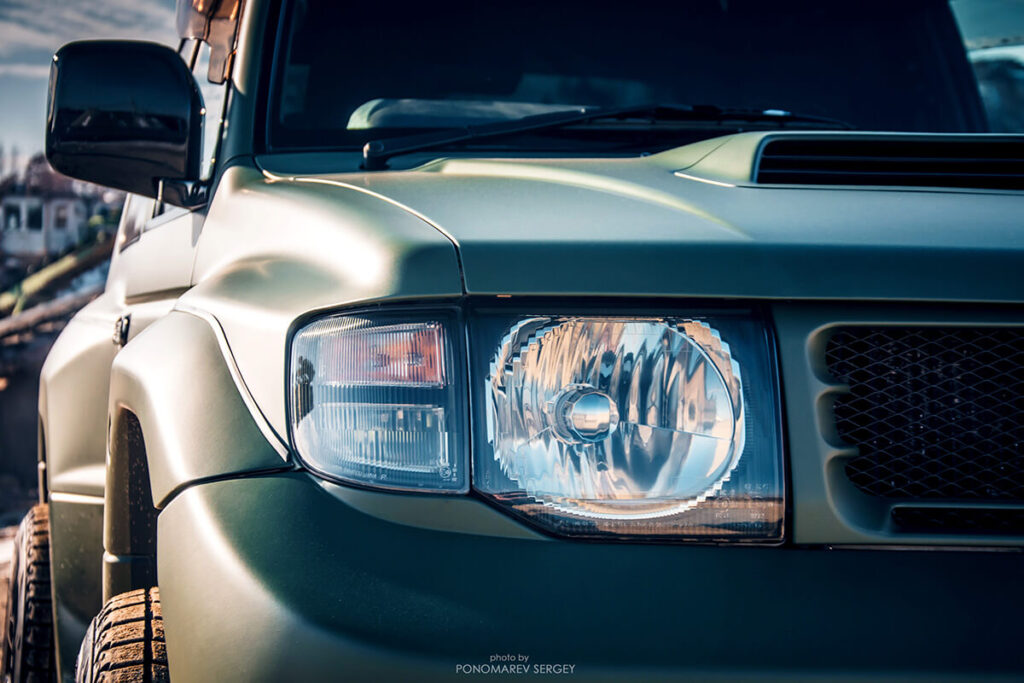 Considering Import from Japan or Looking for one For Sale in the USA?
The homologation series of only 2800 units was mainly available to the Japanese domestic market with nearly all Evolutions being RHD, so it was pretty difficult to get one in other parts of the world. Since this iconic model was used as an ultimate tool in off-road and rally style competitions many vehicles were extensively modified to racing specifications, although there is still a good chance to find them in the stock or close-to-stock setting. Thanks to the 25 year old rule, you can easily import one to the US with the help of a broker like Japanese Classics that specializes in JDM vehicles. Don't limit your search to Japan only, as many of these cars have settled in Australia, UK, Europe and Asian part of Russia.
Price
Depending on the condition of the vehicle, prices start at around $25,000 – $30,000 which is a complete bargain compared to other Japanese sports cars like Supra and Skyline. Car collectors, it's your lucky time to act, as the prices wouldn't go down on this model for sure.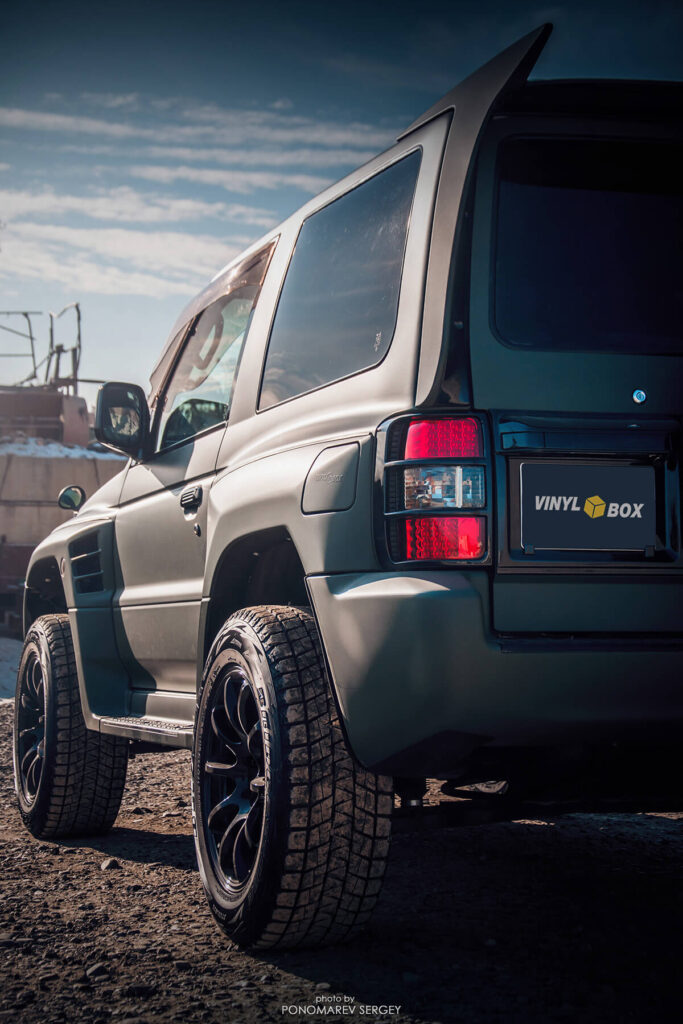 Watch the progress and find out more about this Mitsubishi Palermo Evolution project by visiting the Instagram profile of the owner: @jenekvseok
Stay tuned for more project reviews on Offroadium.com – Follow us on social media, and share this write-up if you enjoyed reading it!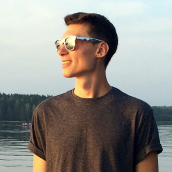 Matt Grabli
Matt brings over a decade of automotive expertise to his role as staff writer and editor at Offroadium.com. With an enduring passion for the off-road vehicles and adventures, he is devoted to creating interesting content that equips 4x4 enthusiasts with the knowledge to improve their rigs.