The Unexpected Off-Road – Hummer H2 SUT With a Lift & 37 Inch Tires

If someone asked me to put a top 10 list of the most controversial models available on the market of used SUV/Truck vehicles, then chances are high that Hummer H2 would make it to this list. The reason for that may be found in the design itself, which you either enjoy or despise, and that strong mall-crawler aura created by countless hip-hop and R&B video clips of the 2000s which makes us completely forget about the true off-road DNA of this vehicle.
The H2 was designed as the civilized version of the rugged and brutal Hummer H1 popularized by Arnold Schwarzenegger and featured a lot of serious 4×4 tech in the stock form to conquer nearly any off-road trail. The H2 was equipped with an independent front torsion bar suspension and rear 5-link coil spring suspension specially created for this model. The factory equipment includes such things as the front hitch receiver for a winch, rock sliders with removable u-steps, full undercarriage skid plates, rear tire carrier, rear differential E-locker, and absolutely huge wheels.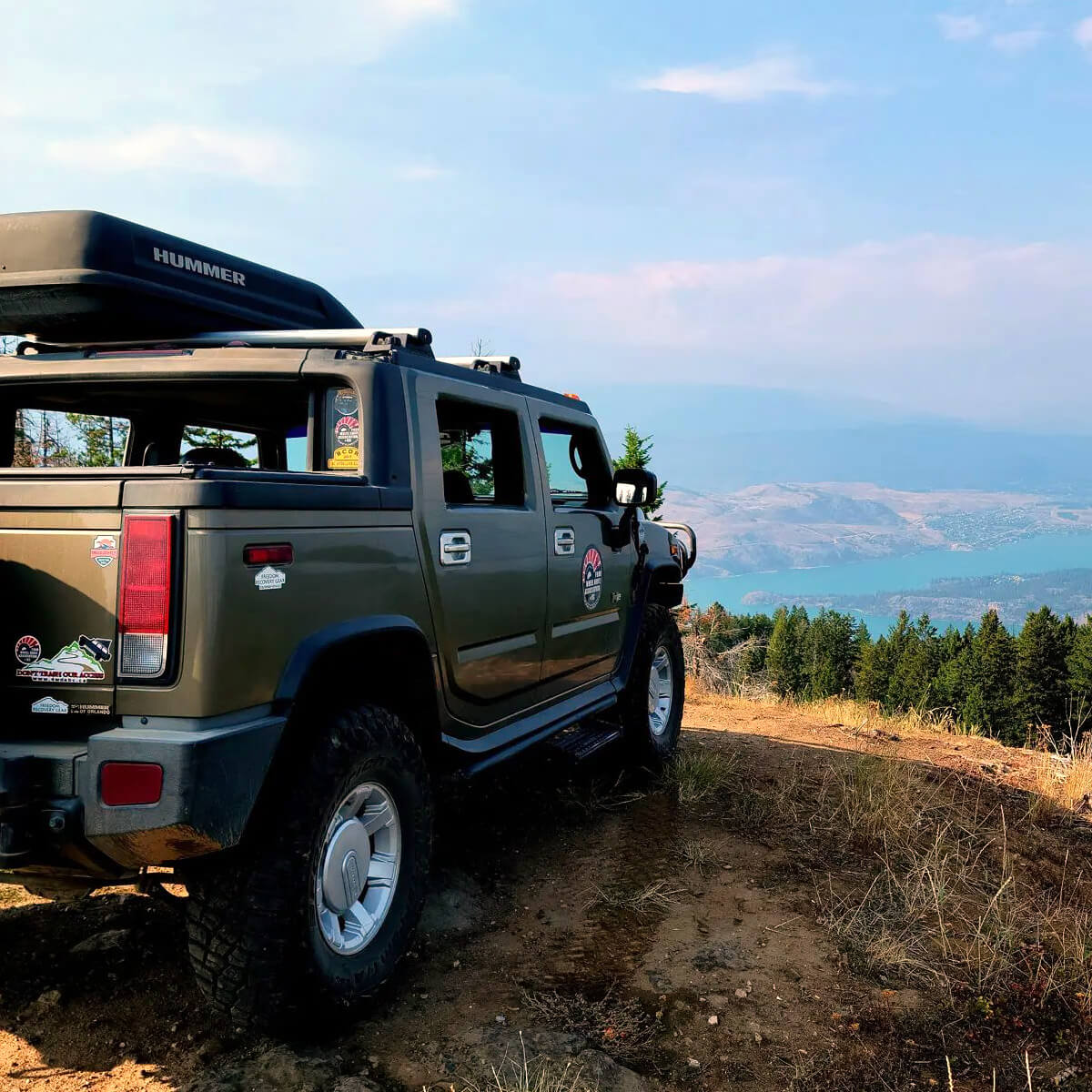 SUT is the pick-up version of the H2, which stands for Sport Utility truck and it definitely has that genuine Hummer 4-door hard-top vibe familiar by the H1 models. No wonder that GM picked this body style to resurrect this nameplate in the form of an EV and make a loud statement to the world.
"Some of the biggest disadvantages of this model that make it a less common choice among off-road enthusiasts are the weight of nearly 6,500lbs and the fuel efficiency of the thirsty 6.0L engine. But none of the above-mentioned facts could stop the real fan of these vehicles from taking them off-road, especially after trying them at the Am General proving grounds!"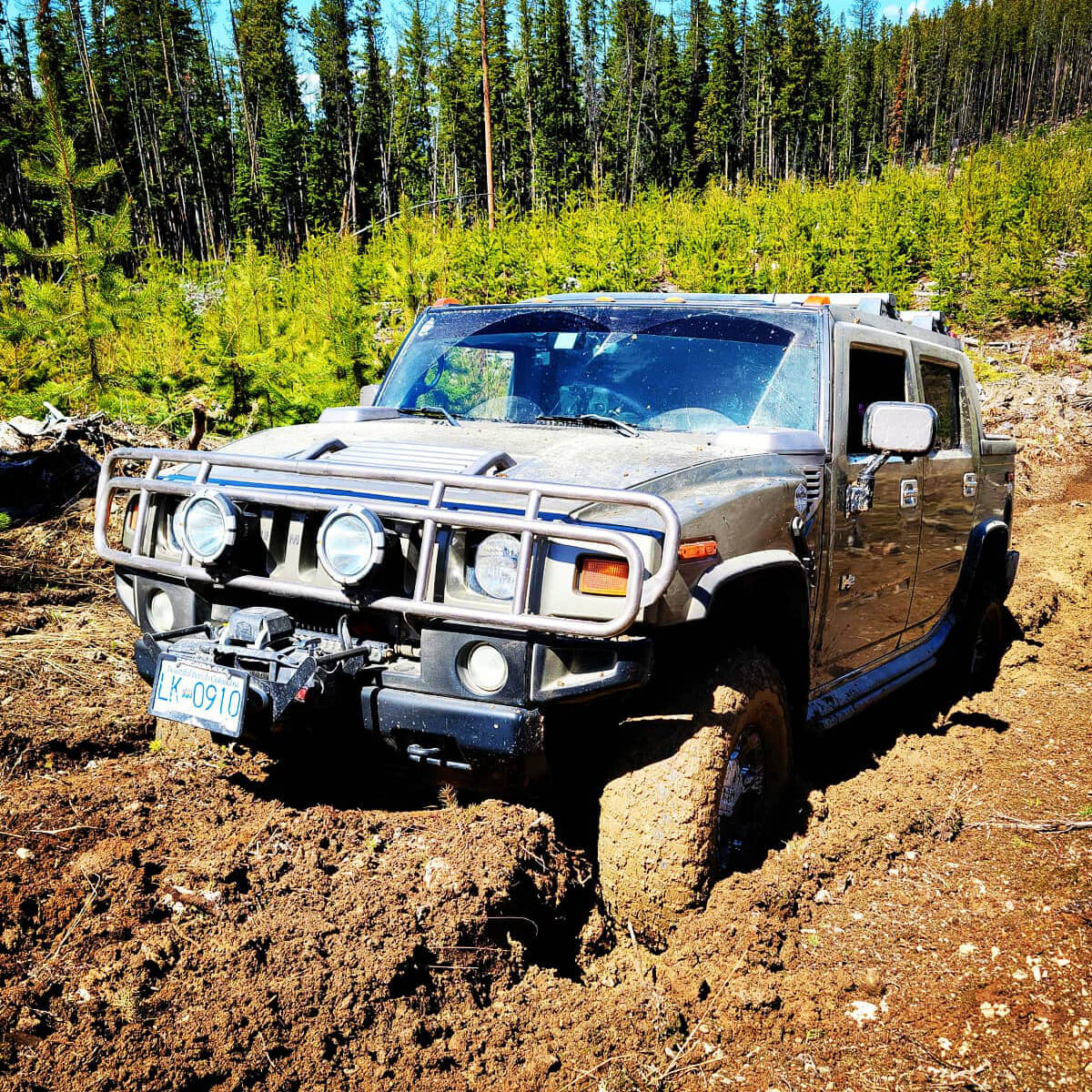 How did you become interested in off-roading?
– My dad always had some kind of truck or dune buggie that I rode around when I was a kid, it started from there for me.
Then in 2002 had the opportunity to work for Hummer of Orlando as a service technician. As a Hummer service technician, you had to be trained on the operation of H1's. So in 2003, I was sent to Am General Off-Road and Technical training academy. This was my first experience driving anything off-road, to drive an H1 at their proving grounds was an amazing experience I'll never forget, also got sent back for the same style training in 2008. This is where I got my interest in off-road trucks and have never looked back since.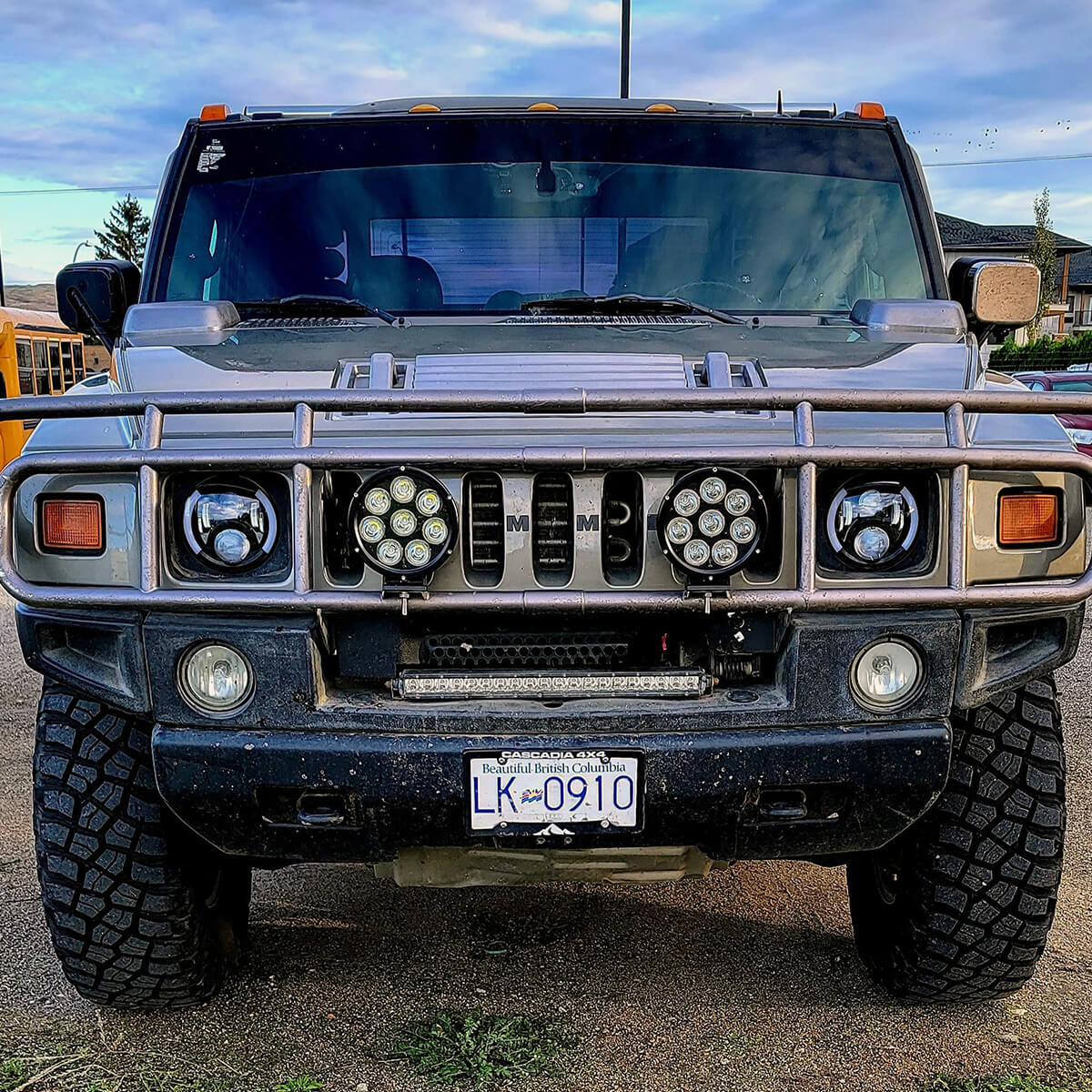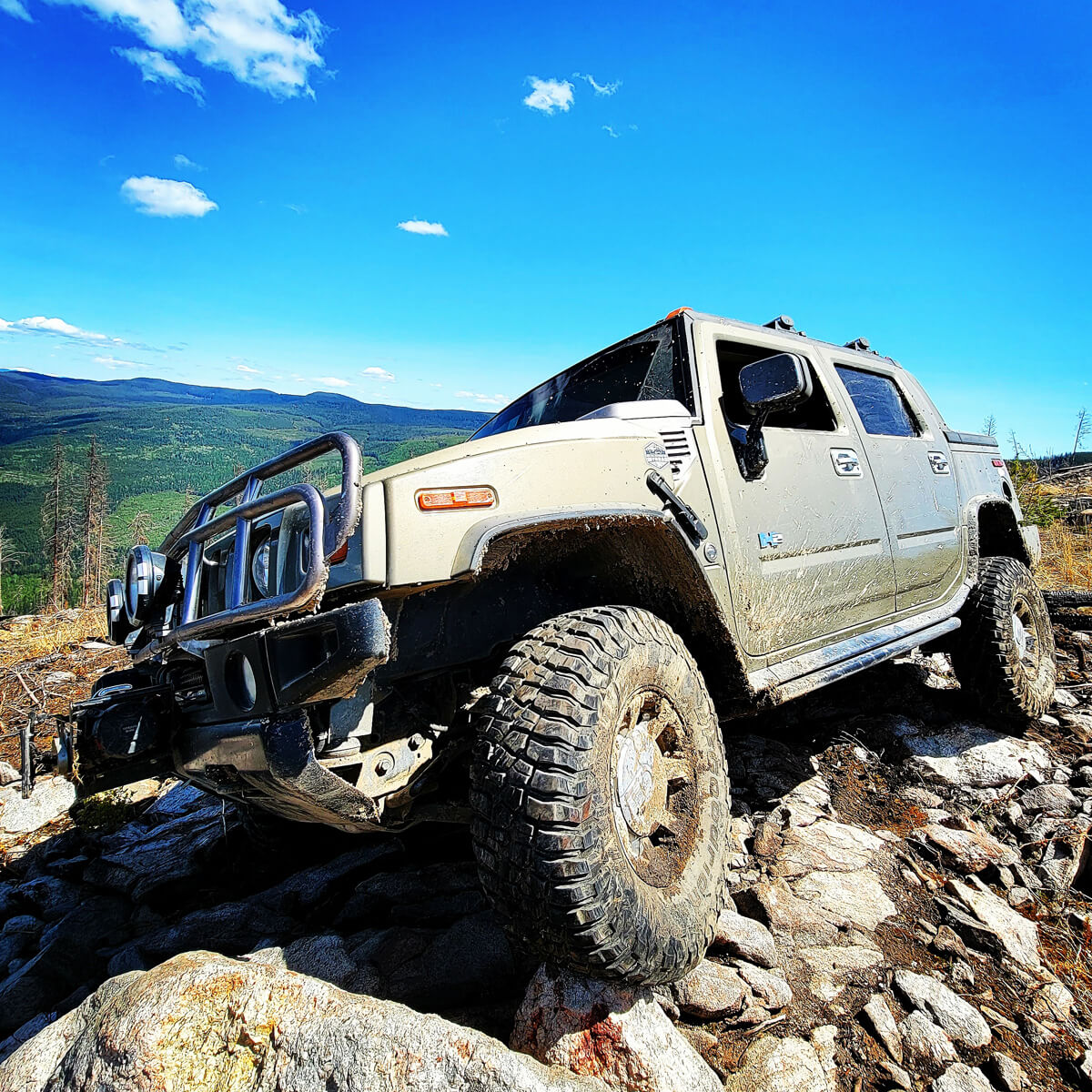 Why did you choose this particular model for your project?
– After working for Hummer for 9 yrs I never had the opportunity to buy a Hummer. So when the opportunity was right I bought my dream truck in 2012 a 2005 Hummer H2 SUT desert sand. This was my dream truck because way back in 2003 when I was at AM Gerneral training I caught a glimpse of an H2 SUT before anyone had seen one and I told my self if they come out with this truck this is the one I want!
"This was my dream truck because way back in 2003 when I was at AM Gerneral training I caught a glimpse of an H2 SUT before anyone had seen one and I told my self if they come out with this truck this is the one I want!"
What inspired you to choose this modification style?
What inspired me to choose this particular truck was how the SUT resembles an H1 4 Door hard top.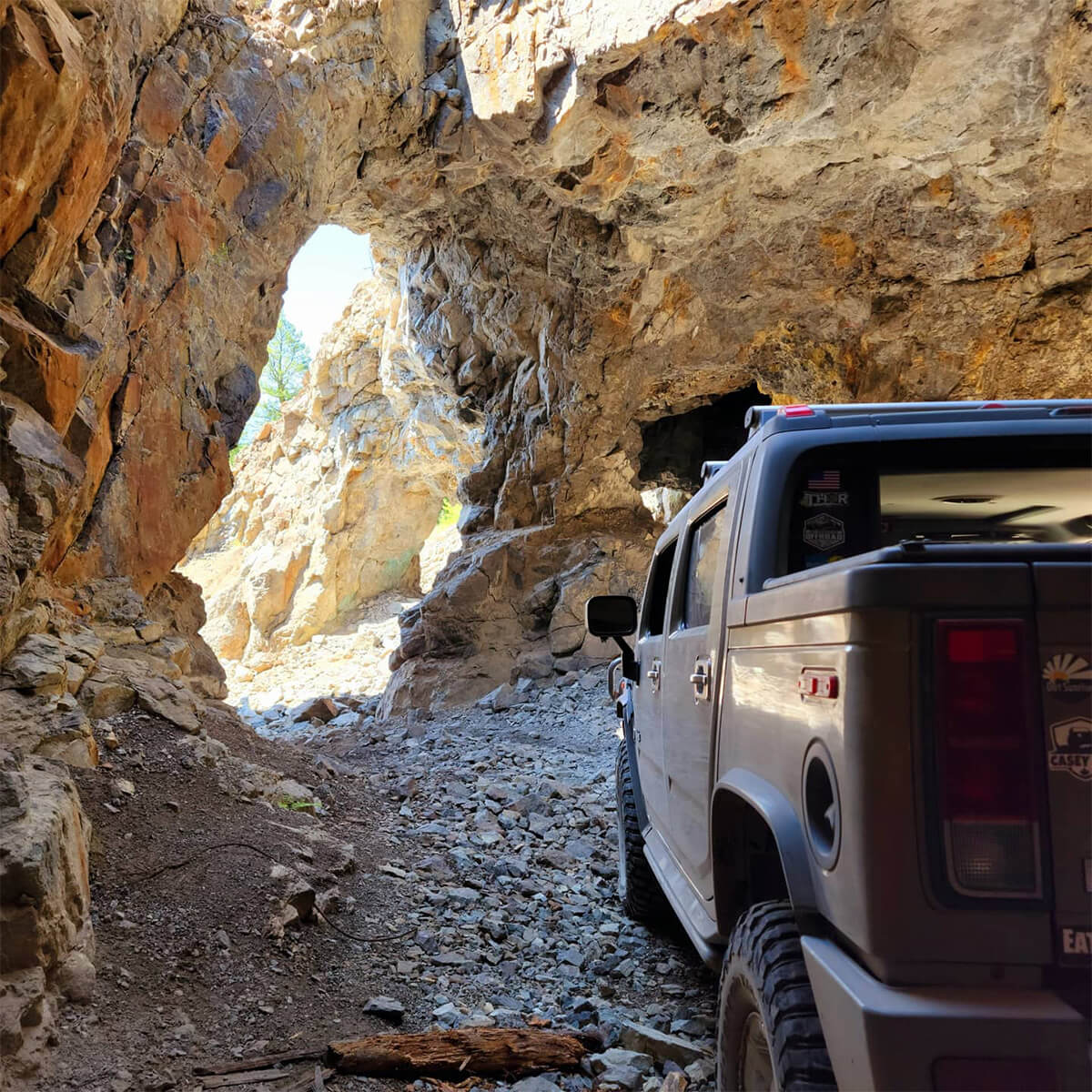 What challenges did you face while putting it together?
After working at the Hummer dealership for so many years this truck was easy for me to work on.
What do you love about your vehicle?
I love how all the windows roll down including the back window makes for a great open-air experience. Also, I love how different it is. In the off-road world there are very few H2's taken off-road to the extent I do. Most often I get the comments out on the trail how did you make it here with that truck or people are just in shock to see it out on the trail. That's why I named my YouTube channel The Unexpected Off Road taking my H2 places people don't expect me to go.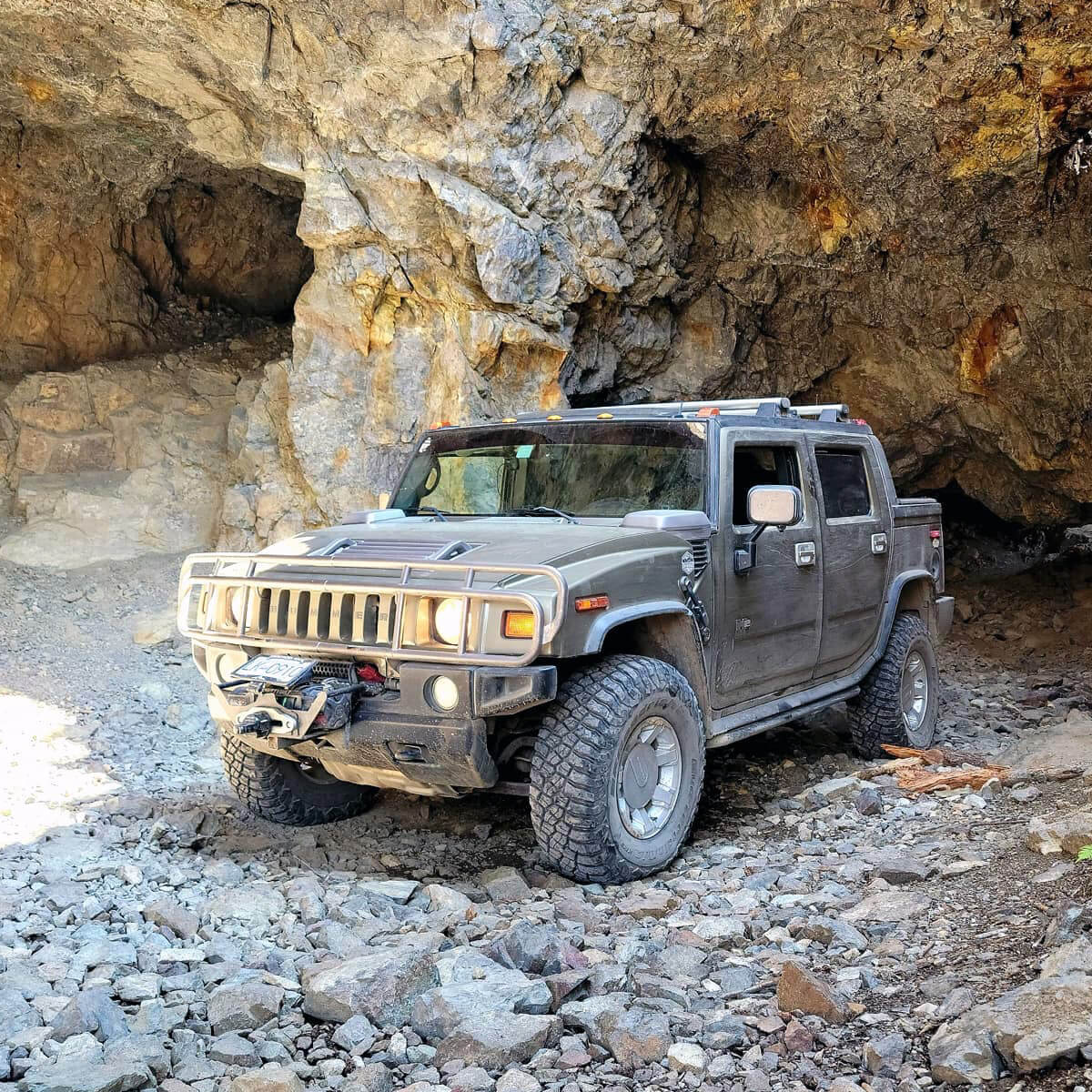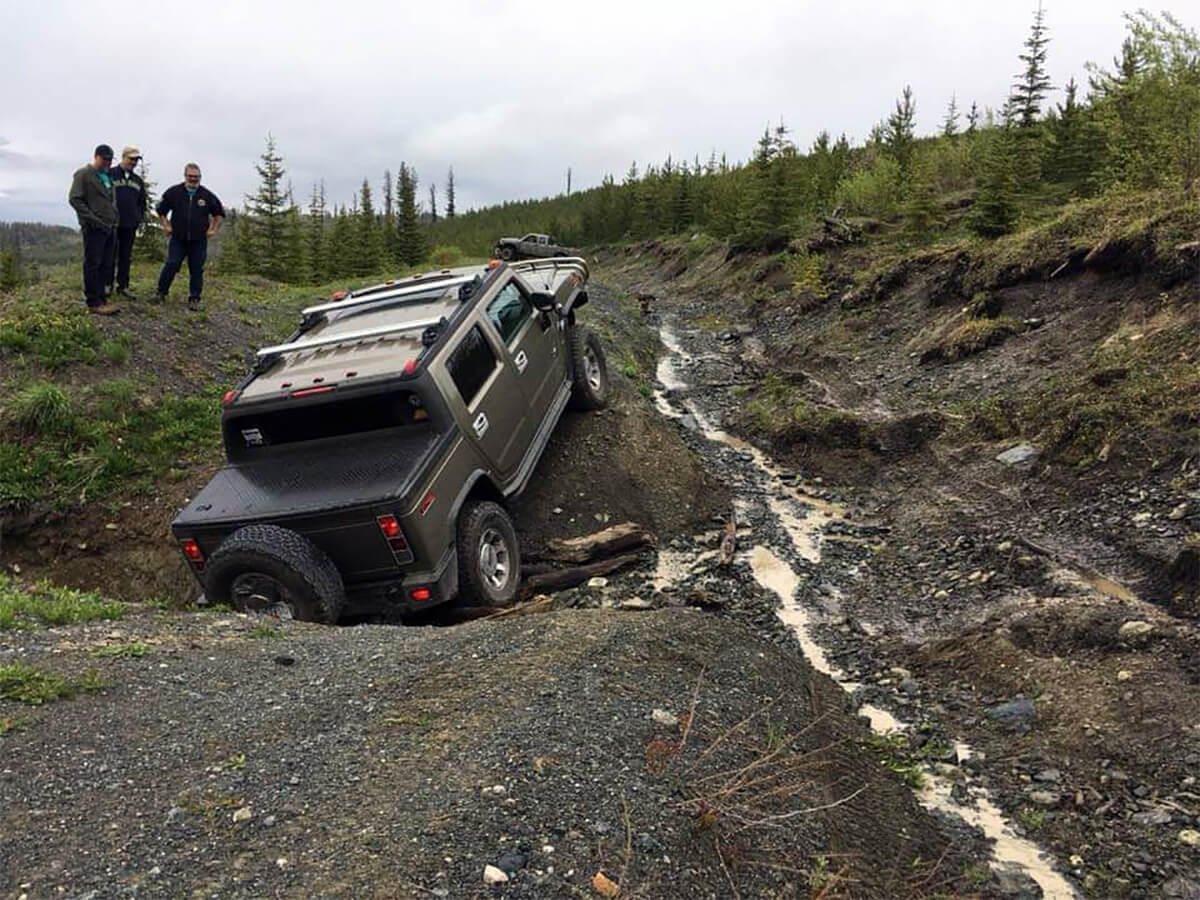 Is it your daily or a weekend ride?
– This is my daily ride I love this truck too much to leave it parked.
Do you take it off-road? If so, where and how often?
I'm out almost every weekend in my truck, off-road trails are 15 mins from my house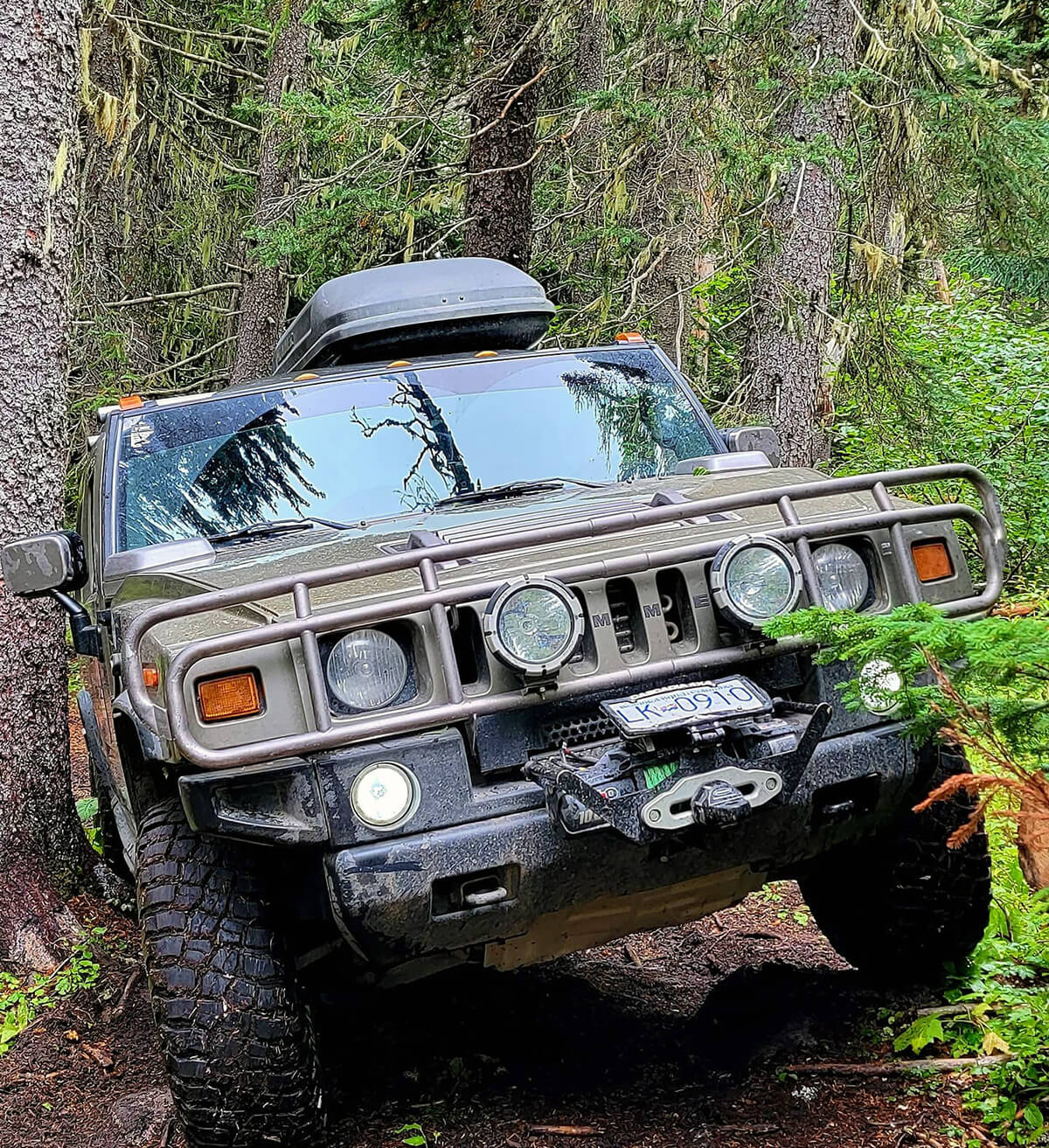 2005 Hummer H2 SUT Specs
Engine specs, modifications
– Engine: LQ4 6.0L 366 CID 325 hp 385 torque, Superchips Flaspaq programmer adds better throttle response and tire size change.
– Transmission: 4L65E Fully built Monster Transmission shift kit level 2, higher stall Thor torque converter.
– Transmission cooler: Mishimoto heavy-duty transmission cooler with integrated fan.
Lift height and suspension modifications
– Front suspension: Daystar leveling torsion bar keys 1.5 inches of lift.
– Rear suspension: 1.5-inch coil spring spacer.
– Shocks front and rear: Bilstein 5100.
– Future plans: convert from rear factory coil springs to rear factory airbags with dual air compressors and 2-gallon air tank to fill tires and airbags.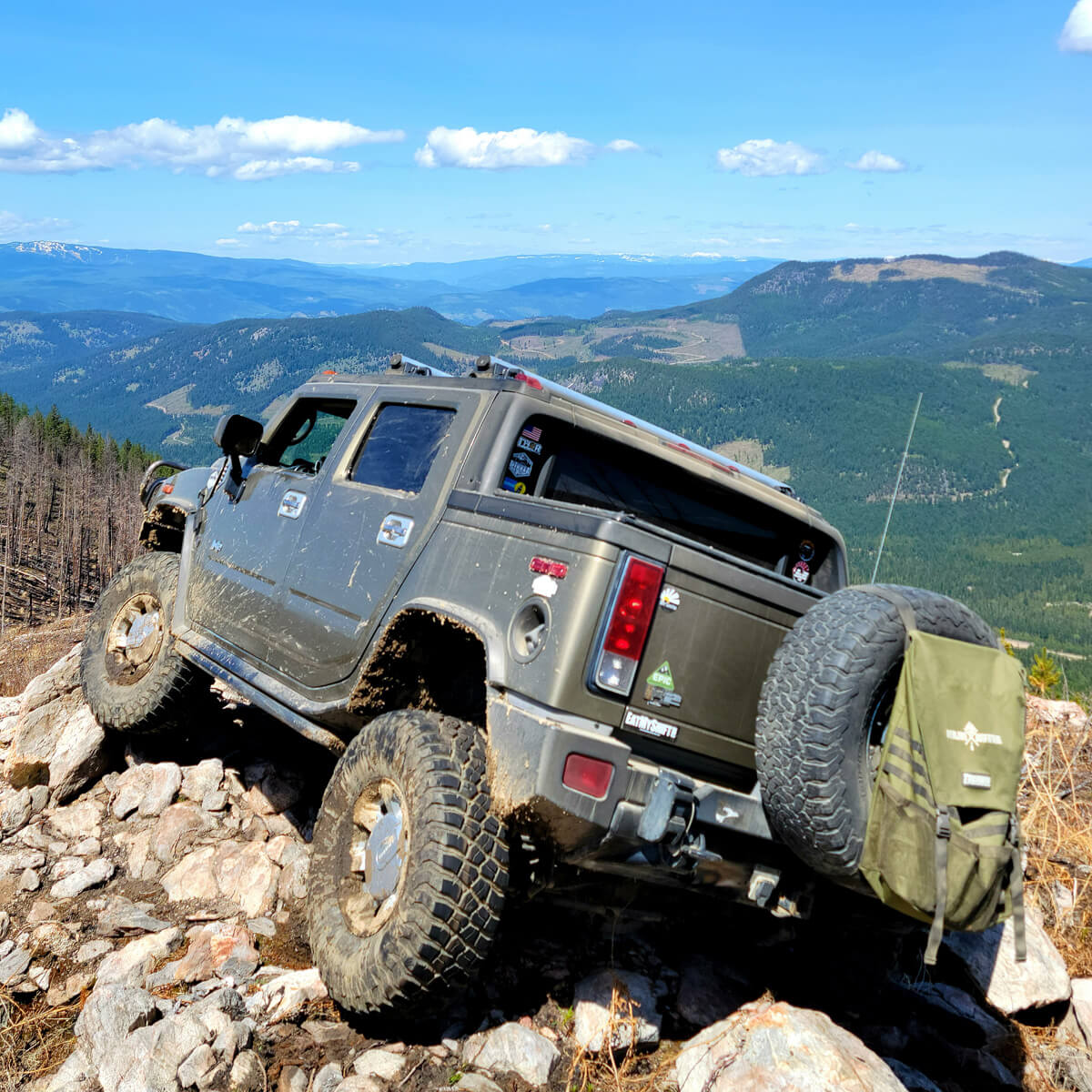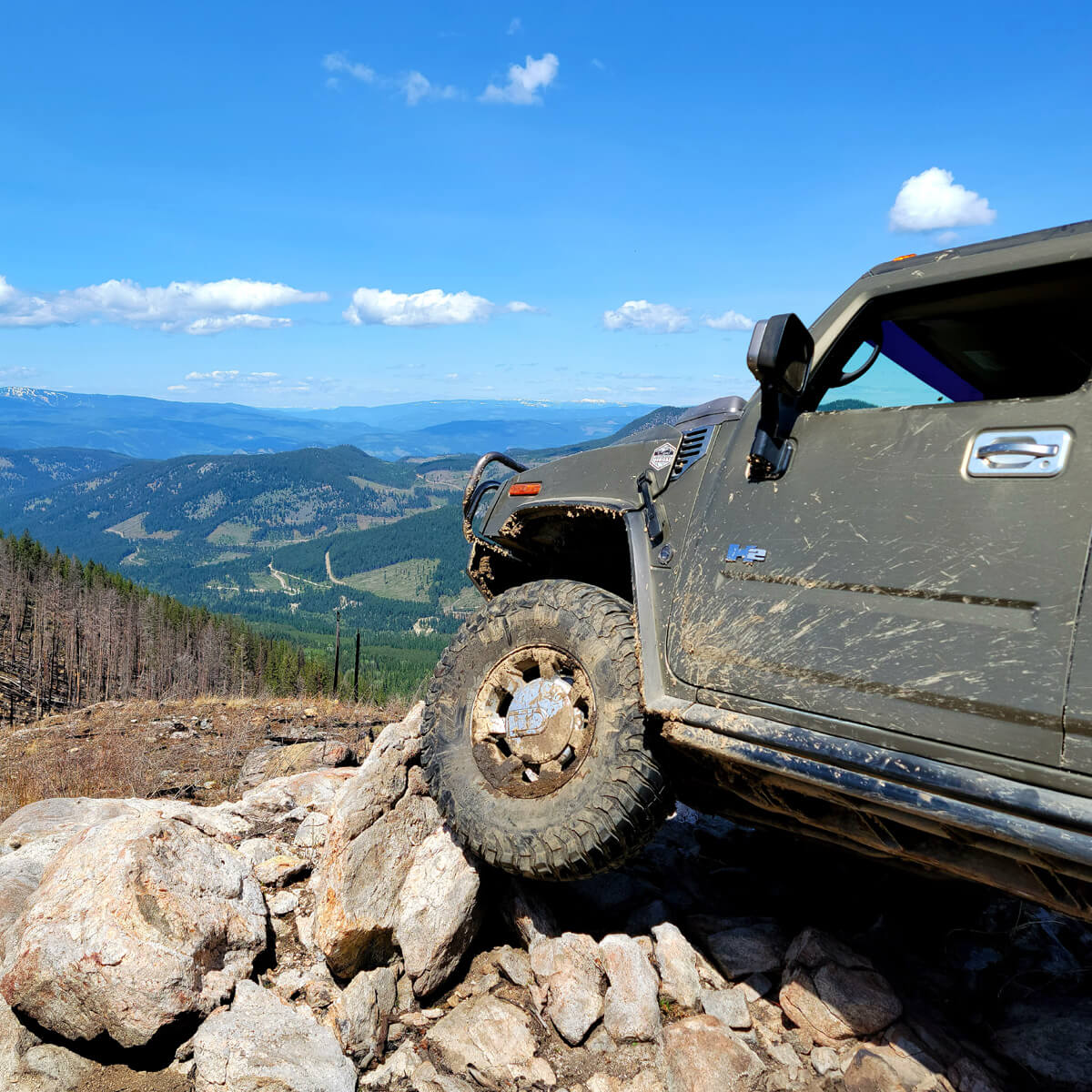 Wheel specs
– Factory 2008 wheels
– 37×12.5r17 Bfgoodrich KM3 for summer and Bfgoodrich Ko2 for winter driving.
Exterior mods
– Aries stainless HD front brush guard with Vivid Lumen 7 inch LED driving loghts 80w,
– Vivid Lumen VV-7AT LED projector headlamps made to fit Jeep JK retrofitted into H2 factory headlight buckets.
– Front winch: every H2 has a front hitch reciver for a winch mount, Smittybuilt X20 10,000 lb winch mounted to multi-mount style winch cradle, Freedom Recovery Gear Tuff-X winch line, Tuff-X soft shackles and K.E.R.R. 30ft Kinetic recovery rope. Powertank PT10 Co2 tank for on board air.
– Factory options: rock sliders with removable u-steps, full undercarriage skid plates, rear tire carrier, rear differential E-locker, roof-mounted luggage carrier (super dry storage great place to store firewood) tonneau cover.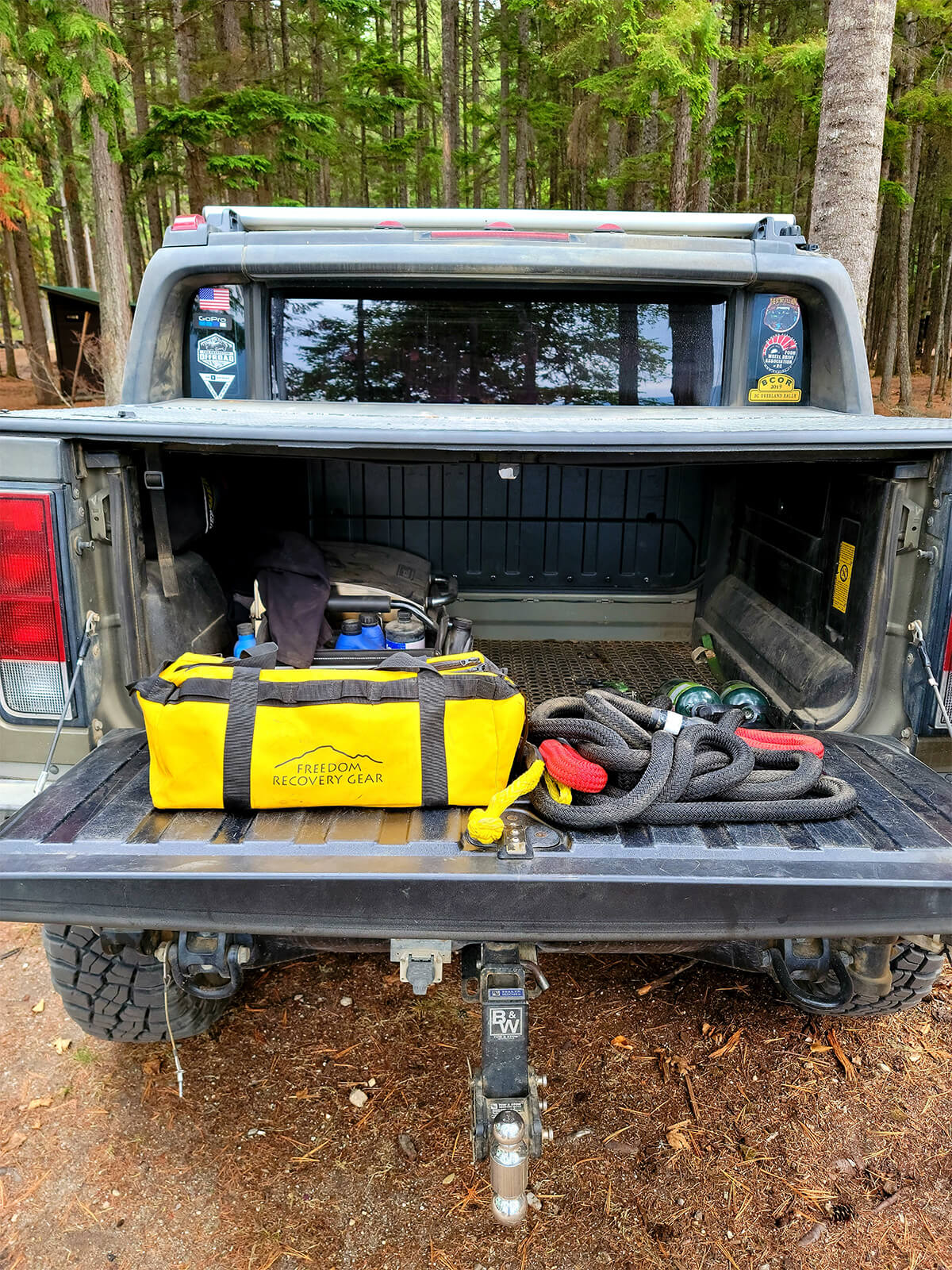 Interior mods
– Removed factory OnStar unit installed ICOM VHF ICF510 radio for communications.
– Kenwood DDX7738H head unit for all my audio needs.
– 8 inch tablet for navigation with OnX navigation software.
– SMA billet door handles and buckets.
– PLX Gauge pod for transmission Temps.
All other mods
– PSC high output heavy-duty power steering pump with remote reservoir, this mod adds more fluid capacity to the power steering system to keep high flow on steep hill climbs, H2 power steering pump runs steering and hydro boost for brakes this was the single best mod I have done to my truck.
– Oversized Ac Delco AGM battery.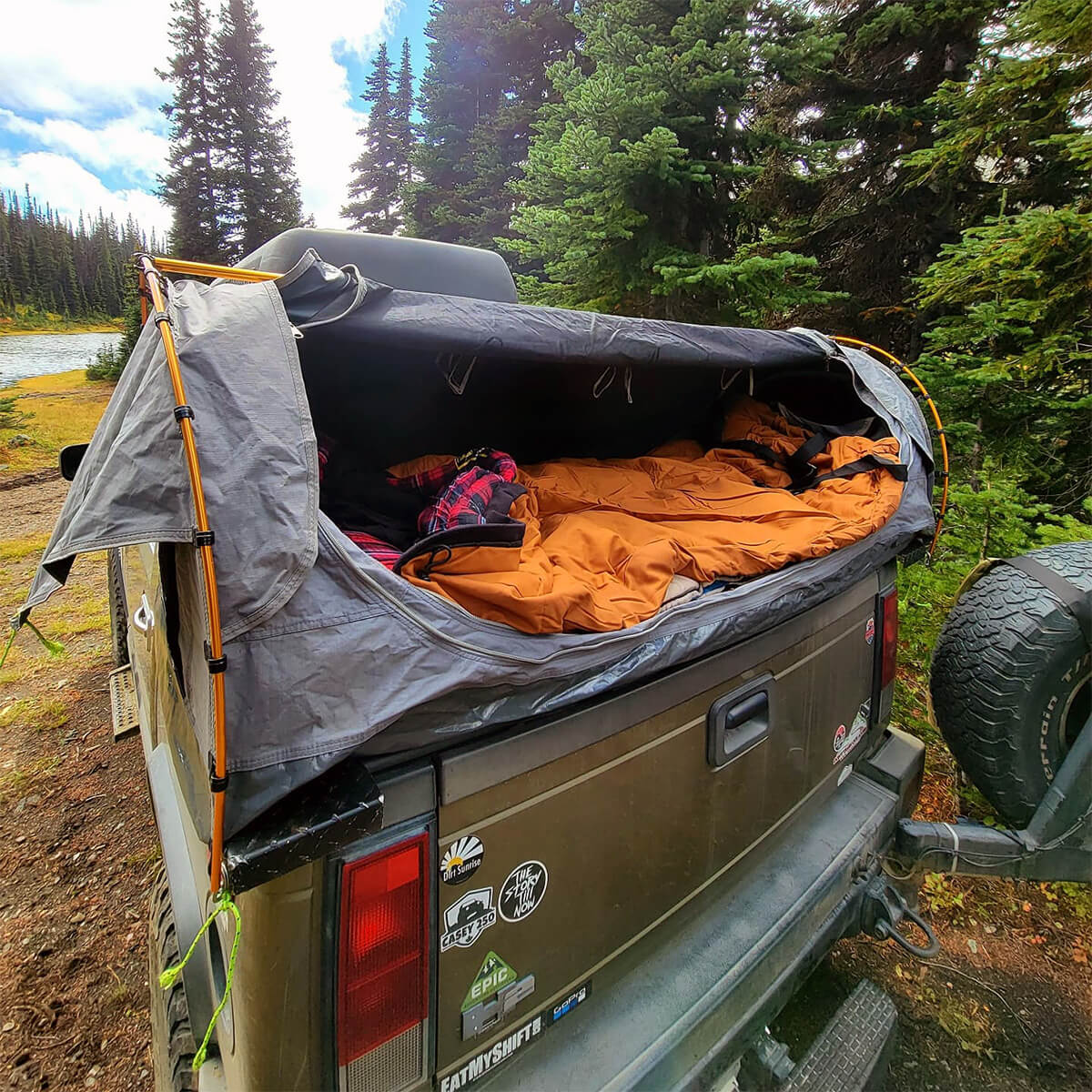 What are your future plans about this vehicle?
– Many many more off road adventures.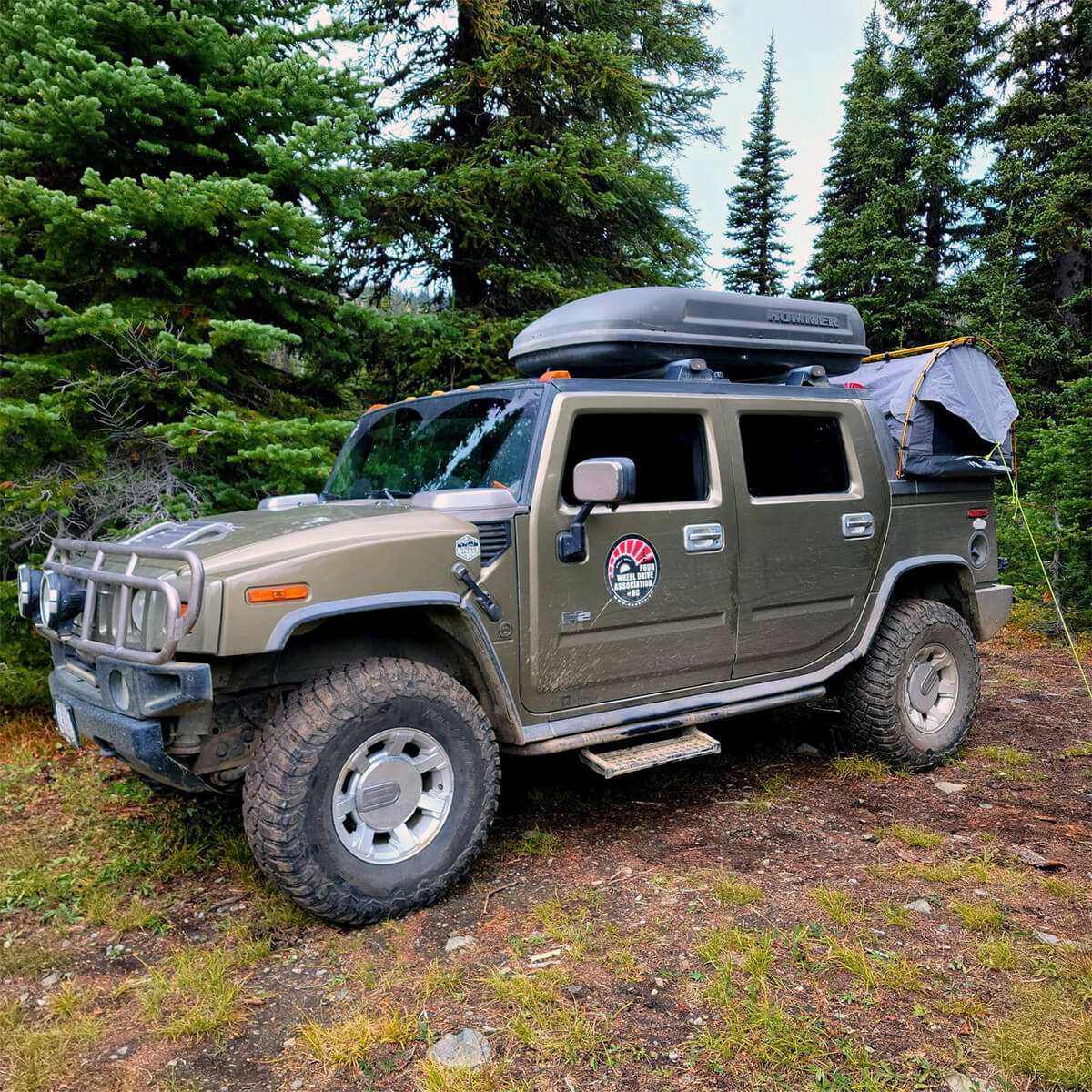 Anything else you would like to share about your vehicle or about the off-roading in general?
– I'm a regional officer for The Four Wheel Drive Association of British Columbia working hard to keep public trail access open, maintaining rec sites and trail clean up. Also working with Tread Lightly in my area. I'm the Vice President of Canadian Hummer Club working hard to keep the club going and connecting other Hummer owners with meet and greets and trail runs.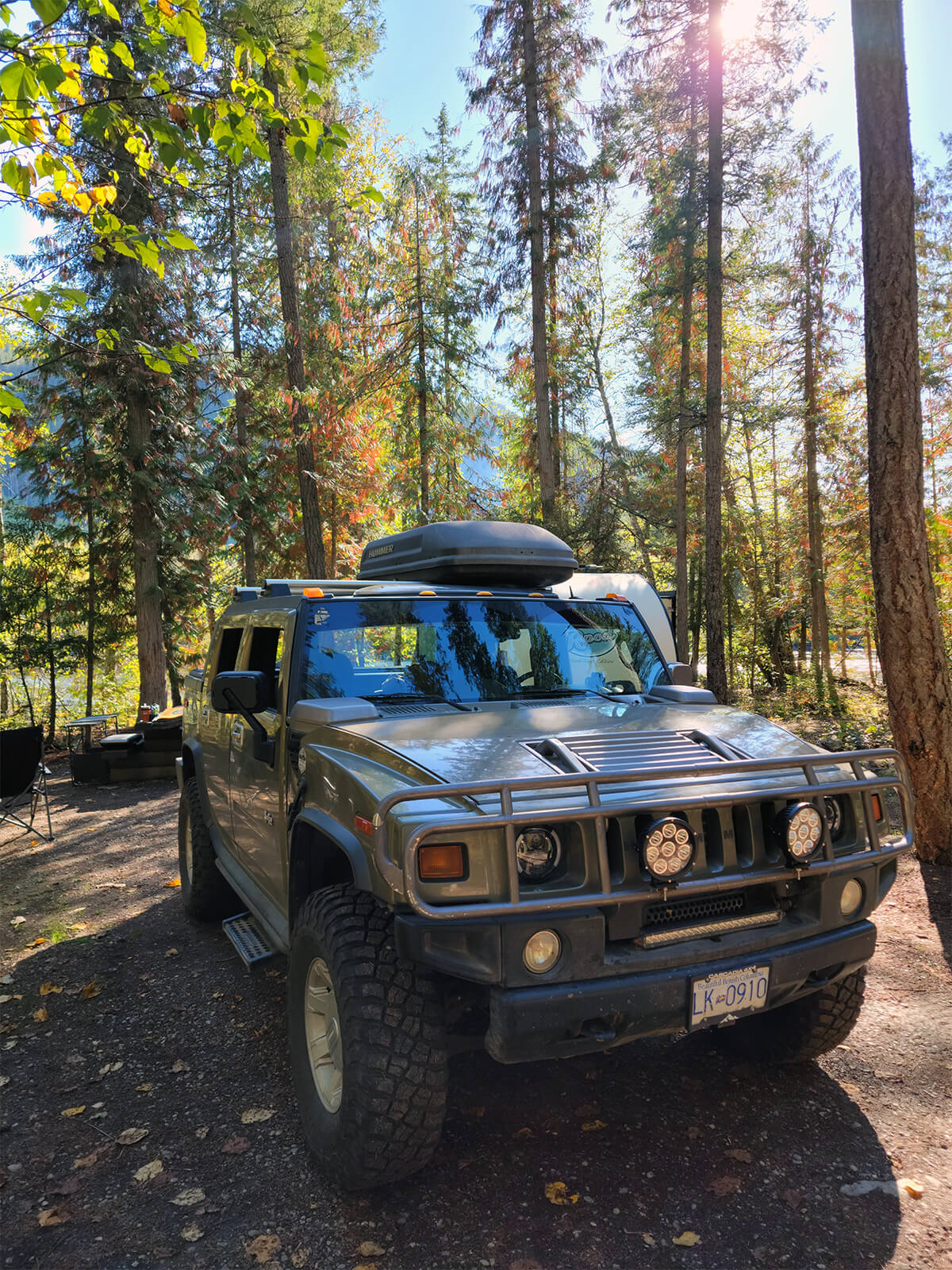 Watch the progress and find out more about this Hummer H2 SUT project by visiting the Instagram profile of the owner: @theunexpectedoffroad!
Stay tuned for more project reviews on Offroadium.com – Follow us on social media, and share this write-up if you enjoyed reading it!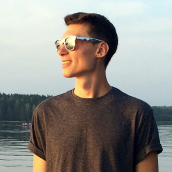 Matt Grabli
Matt brings over a decade of automotive expertise to his role as staff writer and editor at Offroadium.com. With an enduring passion for the off-road vehicles and adventures, he is devoted to creating interesting content that equips 4x4 enthusiasts with the knowledge to improve their rigs.