International Scout Lifted On 35 Inch Wheels – What's Needed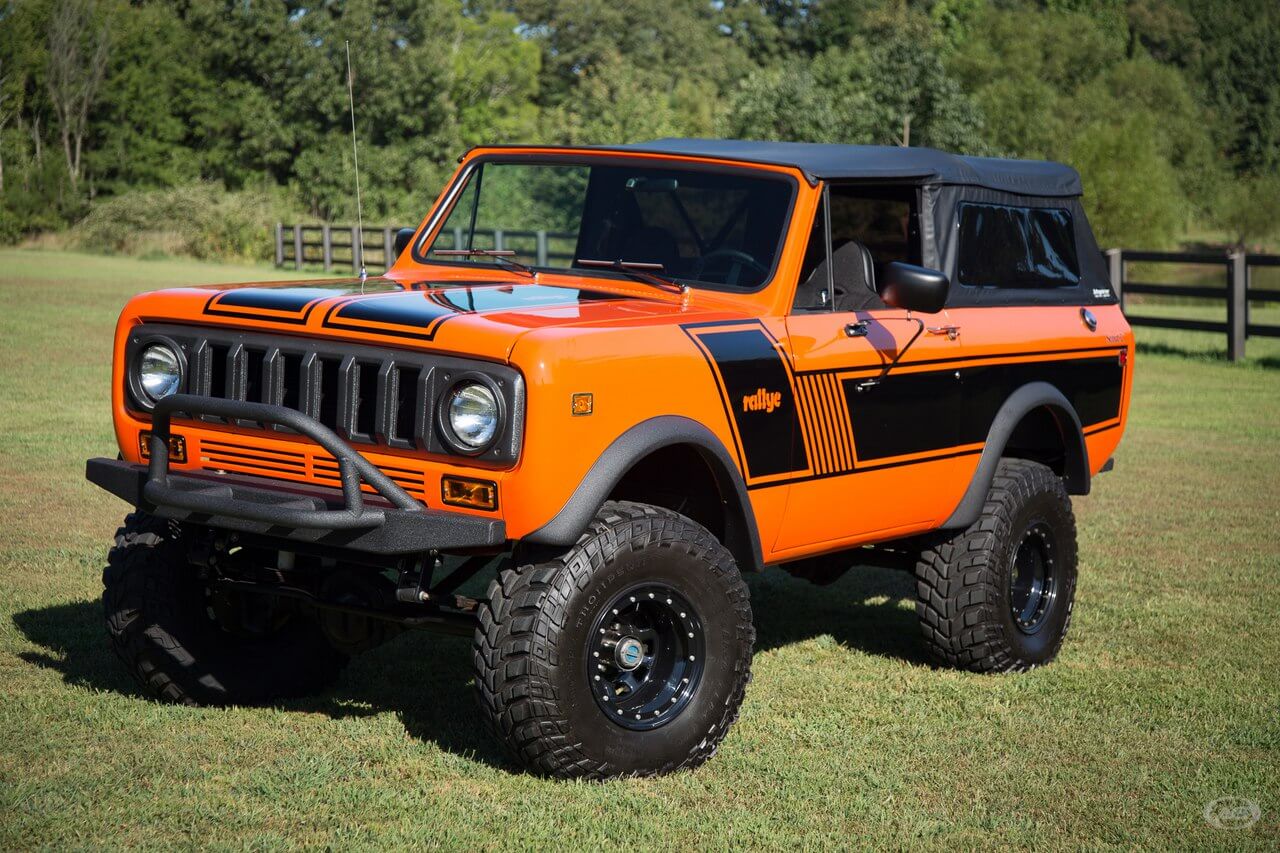 The International Scout Rally is one of the most beloved old school off-road vehicles for many off-road enthusiasts. It was produced in the era of muscle cars and has a similar bold, rugged aesthetic, but sits higher above the ground and boasts serious 4×4 capabilities. Unlike muscle cars that require paved roads, this lifted International Scout can handle any terrain when pointed in any direction, whether it's a backcountry road in Texas or the sand dunes in Pismo Beach, California.
This beautifully restored International Scout Rally lifted and fitted with 35″ tires, is painted in an eye-catching orange color. Below we'll discuss what lift kits are required to install 35s, what wheel size to choose and how will it improve the off-road capabilities of your Scout II.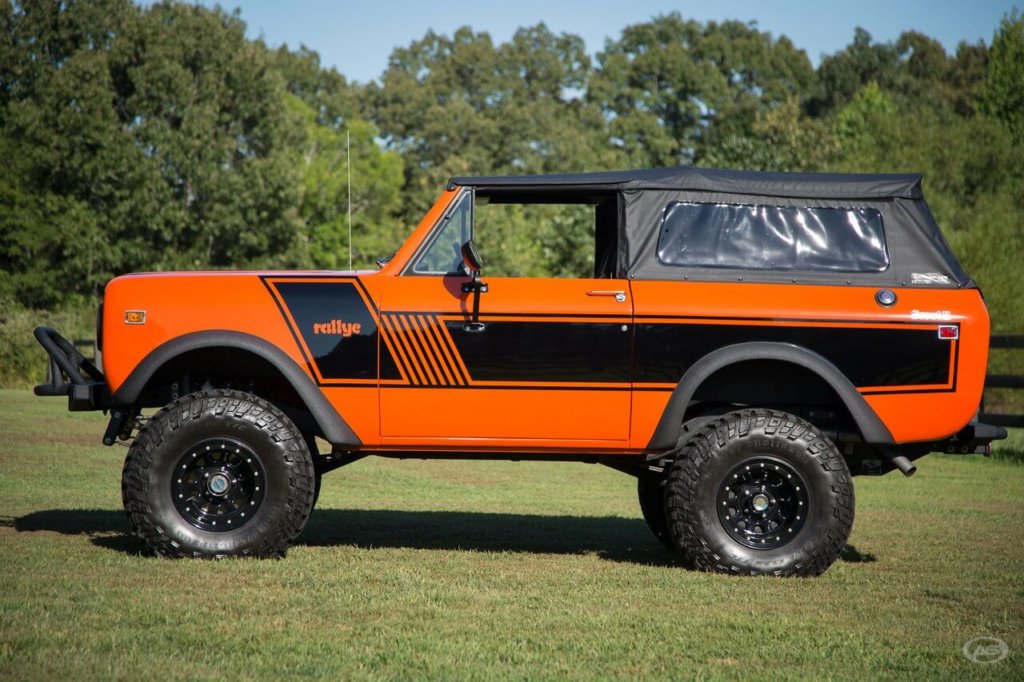 Lift Kits for 33″ to 35″ inch tires
To properly fit 35″ tires on an International Scout II, a lift kit of 3.5″ to 6″ is usually required. This added height provides the necessary clearance between the larger tires and the fender wells. Lift kits for the Scout II typically utilize both chassis spacers (body lift) to raise the body on the frame, as well as longer, stiffer shocks and coil/leaf springs (suspension lift) to increase suspension travel. The combined approach lifts the entire vehicle higher off the ground. Even with an integrated lift kit, some minor trimming of the wheel wells may be necessary depending on the exact tire and rim combination.
Body lift kits raise the body of the vehicle higher on the frame, providing additional clearance for larger tires. However, they do not increase ground clearance.
Suspension lift kits include new shocks and/or leaf springs calibrated for the increased suspension height and travel on this particular model and substitute the original components.
Installing a suspension lift kit is one of the key upgrades required to fit larger tires on a Scout II. Lift kits raise the vehicle's ground clearance by replacing or enhancing front and rear suspension components like coil springs and leaf springs to lift the chassis higher off the ground.
Brands
Higher quality lift kits will also include new shock absorbers or leaf springs calibrated for the increased suspension height and travel on this particular model. Popular brands manufacturing lift kits tailored for the Scout II include Rough Country and Skyjacker, both reputable companies producing well-engineered kits.
Skyjacker
This brand offers a 4″ lift kit that includes:
Front and rear U-bolt kits
Front and rear spring bushing kits
Front and rear leaf springs
Front and rear shocks
Pitman arm (Not included, yet required)
Front and rear extended brake lines (Not included, yet recommended)
Single steering stabilizer kit (Not included, yet recommended)
Skyjacker does not specify whether this particular lift kit provides enough clearance for 35″ tires on the International Scout II. To ensure proper fitment, we recommend taking measurements on your specific vehicle based on the wheel and tire combination you select. Consulting with a professional installer beforehand is also wise to verify adequate clearance with the lift components.
Find out more about this Skyjacker Suspension S40K-H kit here.
RoughCountry
Rough Country also offers a 2.5″ lift for the International Scout, but according to their fitment data, it is good only for up to 32″ tires.
*The lift kit links above are affiliate links, and we may earn a small commission if you purchase through these links.
These kits follow similar templates – they replace the front coil springs with longer, stiffer springs and install taller shocks to match. In the rear, leaf spring packs are swapped for stacks with more leaves, effectively lifting the rear end to level out the stance.
35″ Off Road Wheel Options
When installing 35″ off-road tires on a Scout II, the most common tire size used is 35×12.5″. This provides a good balance of overall diameter and width for enhancing off-road performance. For mounting 35×12.5″ tires, typical wheel sizes are 15″ or 17″ rims, which properly fit the tire's bead and allow for ample internal clearance between the tires and suspension components.
R15 or R17 Rims
15″ steel wheels were stock on many Scout IIs, so opting for a 15″ wheel maintains a close-to-original appearance. However, a wider 17″ rim provides certain advantages. The shorter sidewall of a 35×12.5″ tire on a 17″ rim offers better stability and handling compared to a taller sidewall on a 15″ rim. Wider 17″ rims also allow for installing wheels with desirable features like beadlocks or increased offset for additional tire clearance.
Key Factors To Consider
When choosing rims for 35″ Scout II tires, key factors to consider are proper backspacing and offset to prevent rubbing, as well as load rating to handle the increased weight. Beadlocks, while not necessary, provide added traction in off-road situations. Ultimately, both 15″ and 17″ wheels work well for 35″ Scout tires, allowing you to prioritize original looks or optimized capability.
Common 35″ Wheels and Lift Configurations
| Tire Size | Rim Size | Suspension Modifications |
| --- | --- | --- |
| 35×15.5×15 | 15×12 Alcoa | 4″ triangle springs, 2″ body lift, 1″ longer shackles, reciprocating saw modifications |
| 35 x 14.50 | 15×10 | |
| 35×12 | 15×10 | 4″ Skyjacker springs, 2″ body lift, 1″ longer shackles |
| 35×12.50 | 15×10 | 4″ Rough Country lift, 5″ CPT shackles, 1″ rear axle reposition |
*Based on the Scout II Owners forum.
Authors Opinion
As an avid off-road enthusiast and restorer of classic 4×4 vehicles, I believe the International Scout II is the hidden gem of the vintage 4×4 market. These rugged and capable machines will definitely be increasing in value over the coming years. Rumors that VW may resurrect the International brand name have me convinced this will drive even more interest and demand for original Scout models, subsequently improving prices and collectability.
I've always loved the look of classic 4x4s like the Scout fitted with oversized 33″ or 35" off-road tires. The lifted stance stands out amongst stock examples. Companies like New Legend 4×4 specialize in building bespoke Scout restomods often outfitted with large tires, improving the off-road prowess substantially. In my opinion, installing oversized off-road rubber on a Scout II is always a good idea.
If going with 35″ tires, I'd recommend sticking with 17″ rims rather than 15″. The taller sidewall of a 35″ tire on a 15″ rim can look a bit disproportionate on the Scout, while a 17″ rim keeps things balanced. And you still get ample sidewall to air down when venturing off-road.
Take it from me – a few carefully planned mods like a lift kit, 35s, and 17″ wheels will really make your Scout II pop. Investing in one today not only gives you a highly capable and head-turning rig, but also a future collectible 4×4 as Scouts continue to climb in value, especially the well restored Rallye Edition that you see on the pictures by Art and Speed Classic Car Gallery.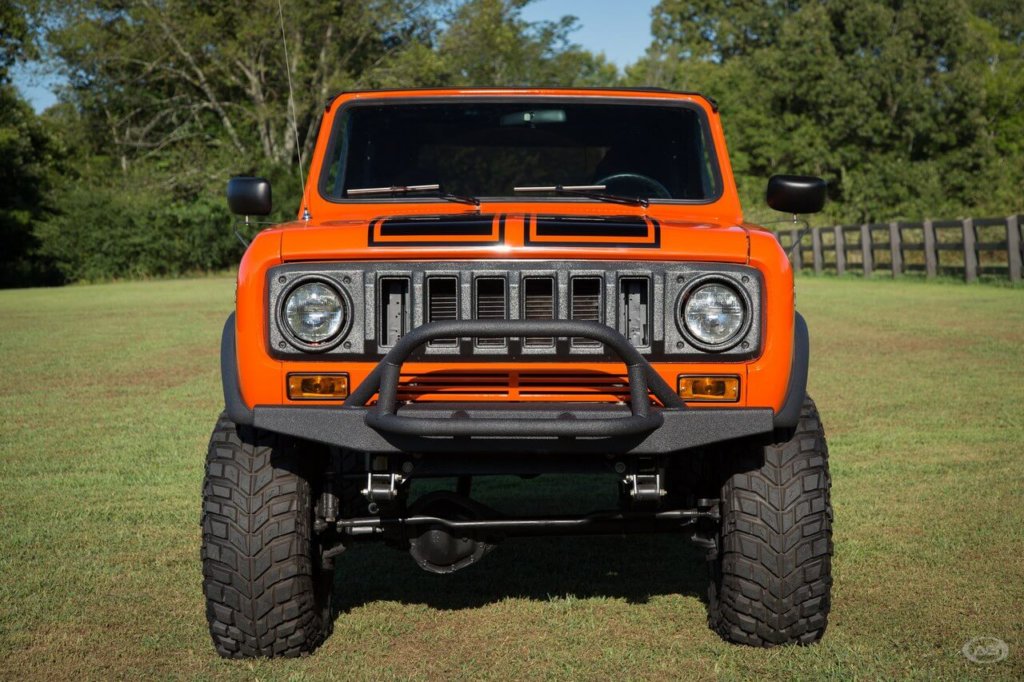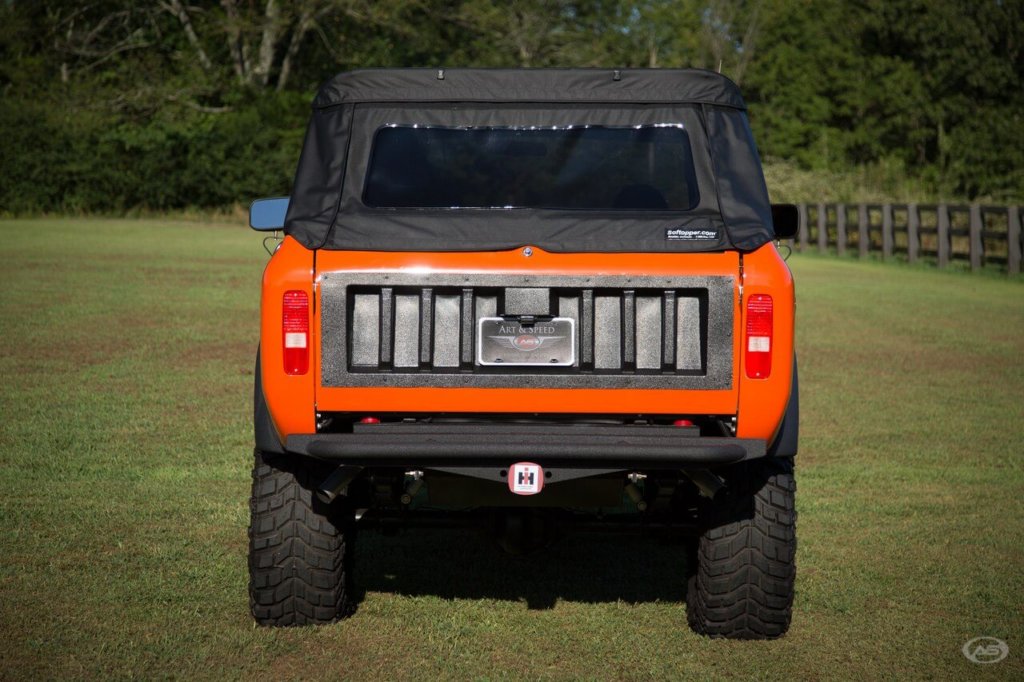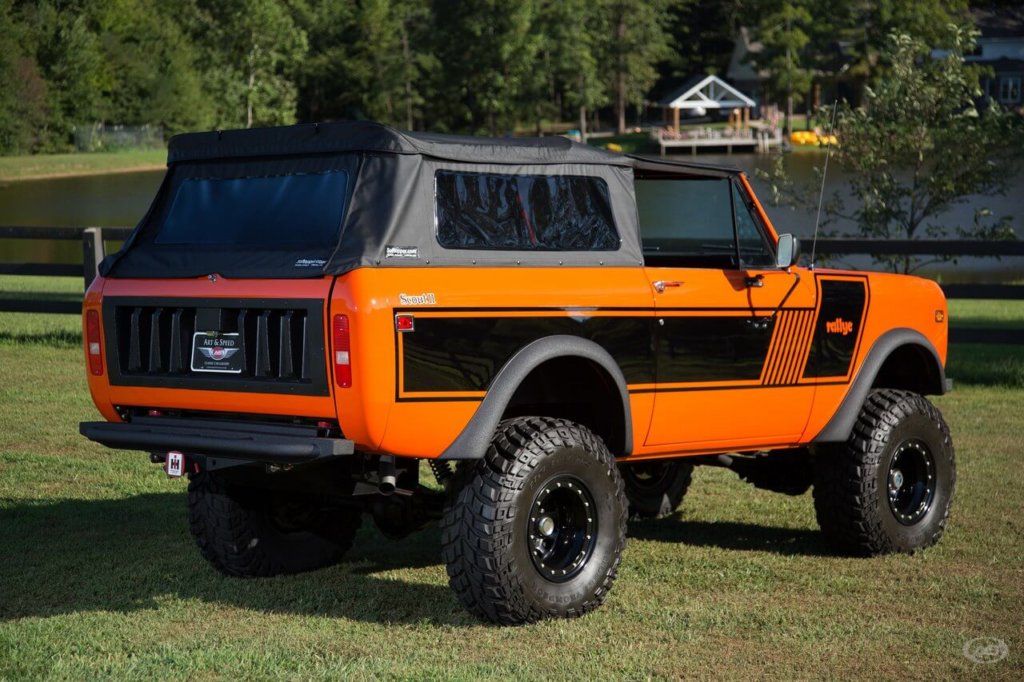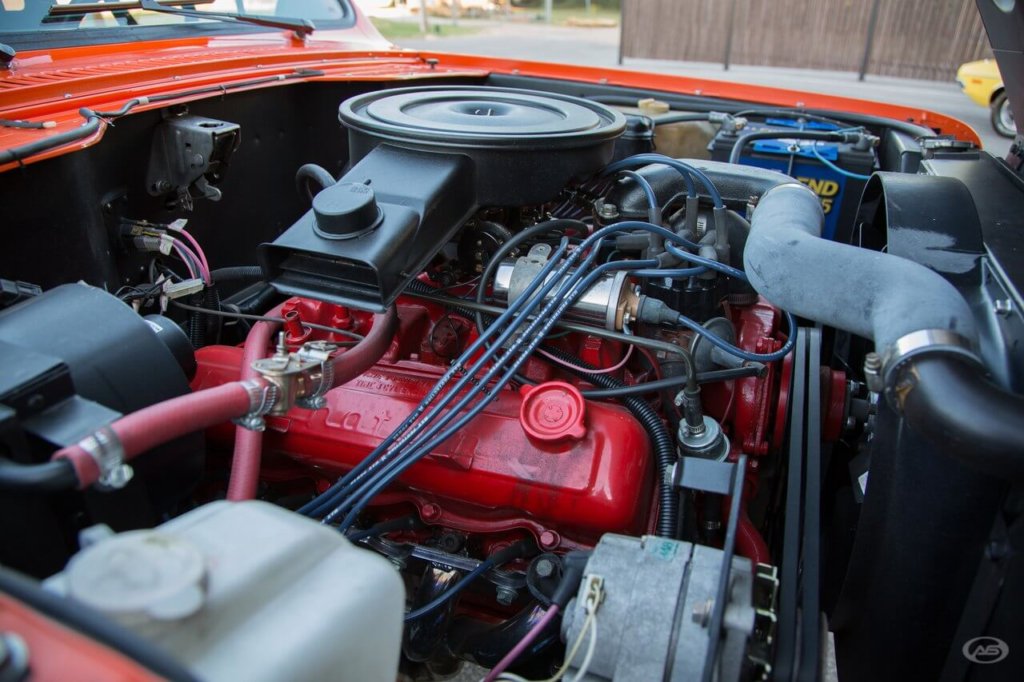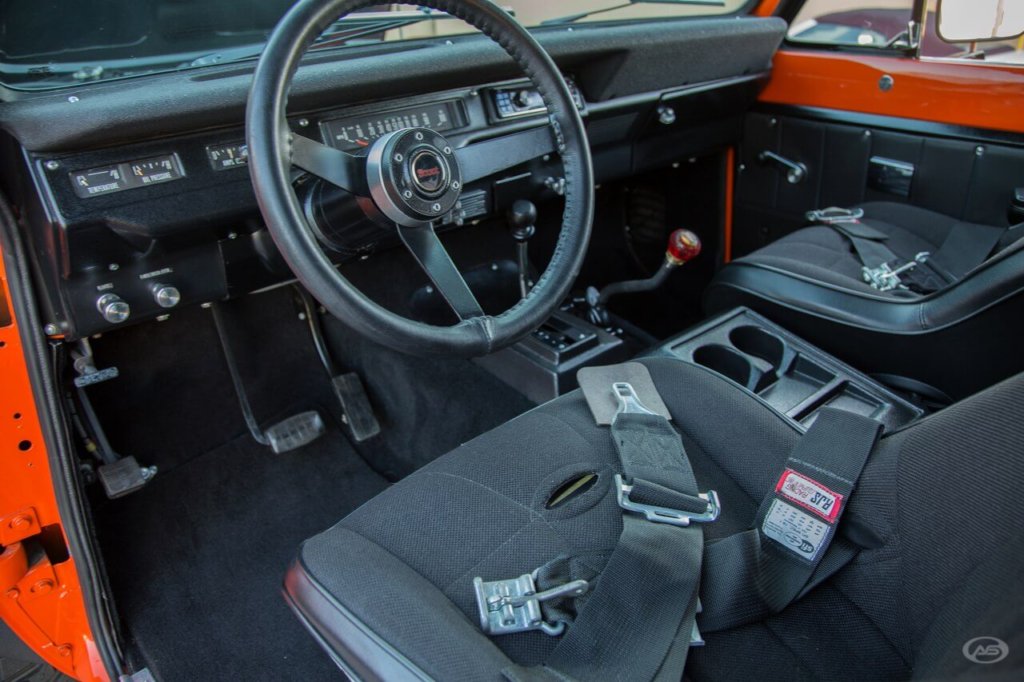 Caution and Safety
Installing a lift kit and oversized tires on your Scout can transform its look and off-road capabilities. However, there are some important risks and considerations to keep in mind beforehand. Properly lifting your vehicle and upgrading the tires requires careful planning and responsible modifications.
First, have an experienced 4×4 shop or mechanic measure your Scout to determine the maximum tire size that can safely be installed without making contact. Consult with them before buying components to verify what lift height and tire combination works for your particular model and year.
Always follow the lift kit manufacturer's instructions during installation and have a professional do the work if unsure.
The suspension geometry must be properly realigned, so alignment checks before and after are wise.
Lastly, inspect that the tires do not rub or contact any vehicle components through the entire range of steering and suspension motion. Rushing into undersized components or poor alignments can lead to unsafe tire wear or vehicle handling. Doing your homework first pays off in the long run.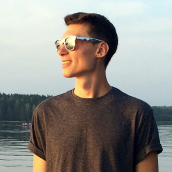 Matt Grabli
Matt brings over a decade of automotive expertise to his role as staff writer and editor at Offroadium.com. With an enduring passion for the off-road vehicles and adventures, he is devoted to creating interesting content that equips 4x4 enthusiasts with the knowledge to improve their rigs.