One of Coolest Lifted Isuzu VehiCROSS Off-Road Builds – 33 Inch Tires and 3″ Lift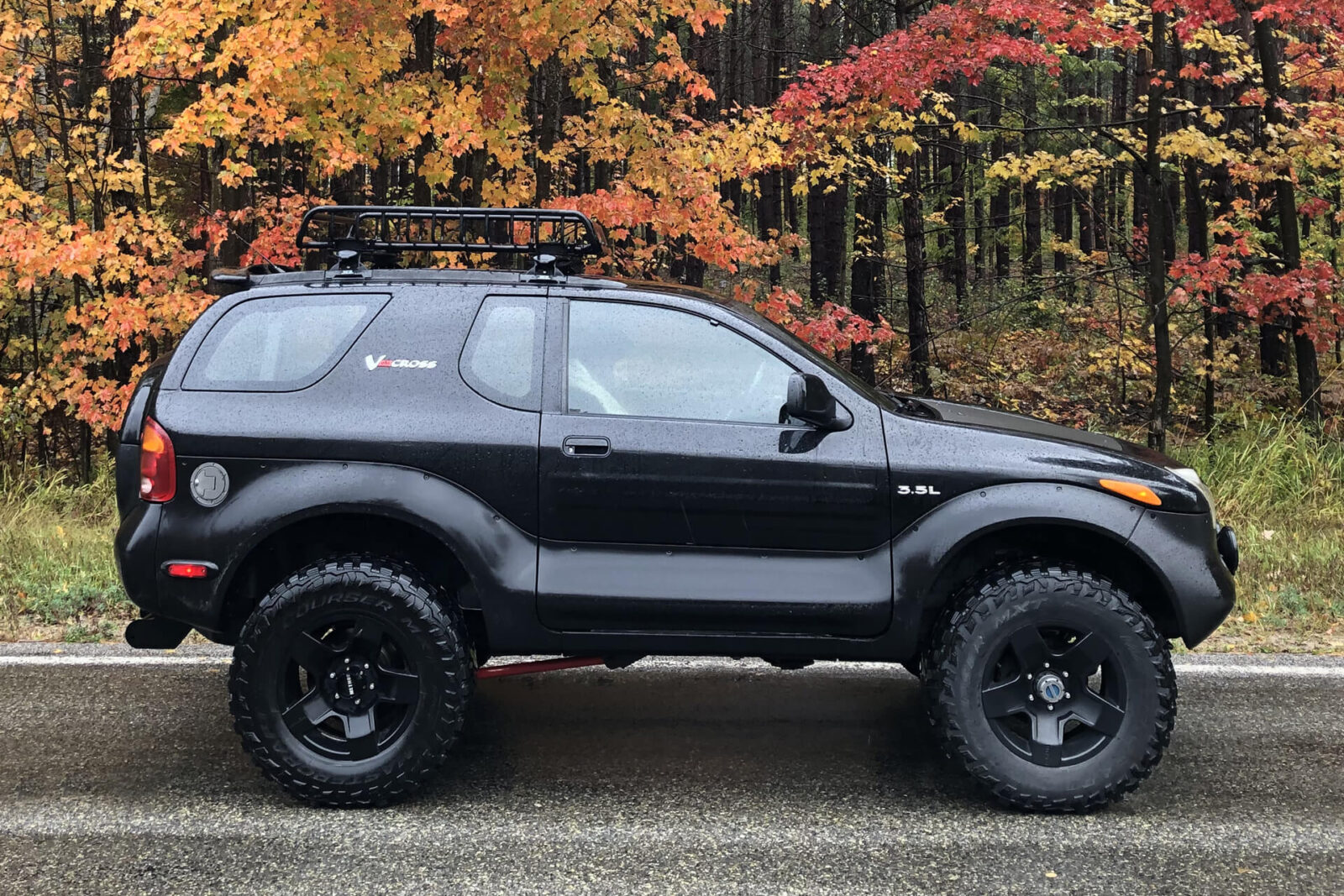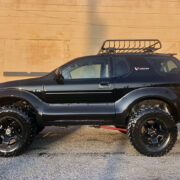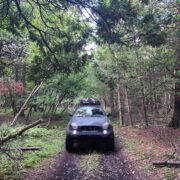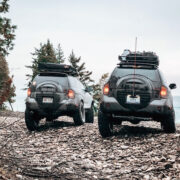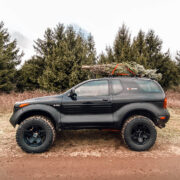 View Gallery
Now that's the car you don't see every day. Talking about unique! The Isuzu VehiCROSS is a Japanese compact SUV offered in the U.S. market from 1999 to 2001. It features a very distinctive muscular look, and some may say it somewhat lacks utility and cargo space, but it doesn't mean it can't impress you with the power of its V6 engine and innovative Torque-On-Demand 4WD system which allows for instant redirection of power from the rear wheels and engage all-wheel-drive if the driving conditions demand it. Isuzu was the first in the industry to implement shocks with external expansion chambers made of extruded aluminum. Even in its stock form, the vehicle looks like it was heavily modified.
We spoke with an owner of the lifted 2001 Isuzu VehiCROSS overlander, Chris Nichols from Detroit. Working as a designer at Rivian, he knows his ways around vehicles and how to make them stand out from the crowd. He told us about the reasons why he chose to get such a rare model for his project, and it turned out that being different isn't the main of them.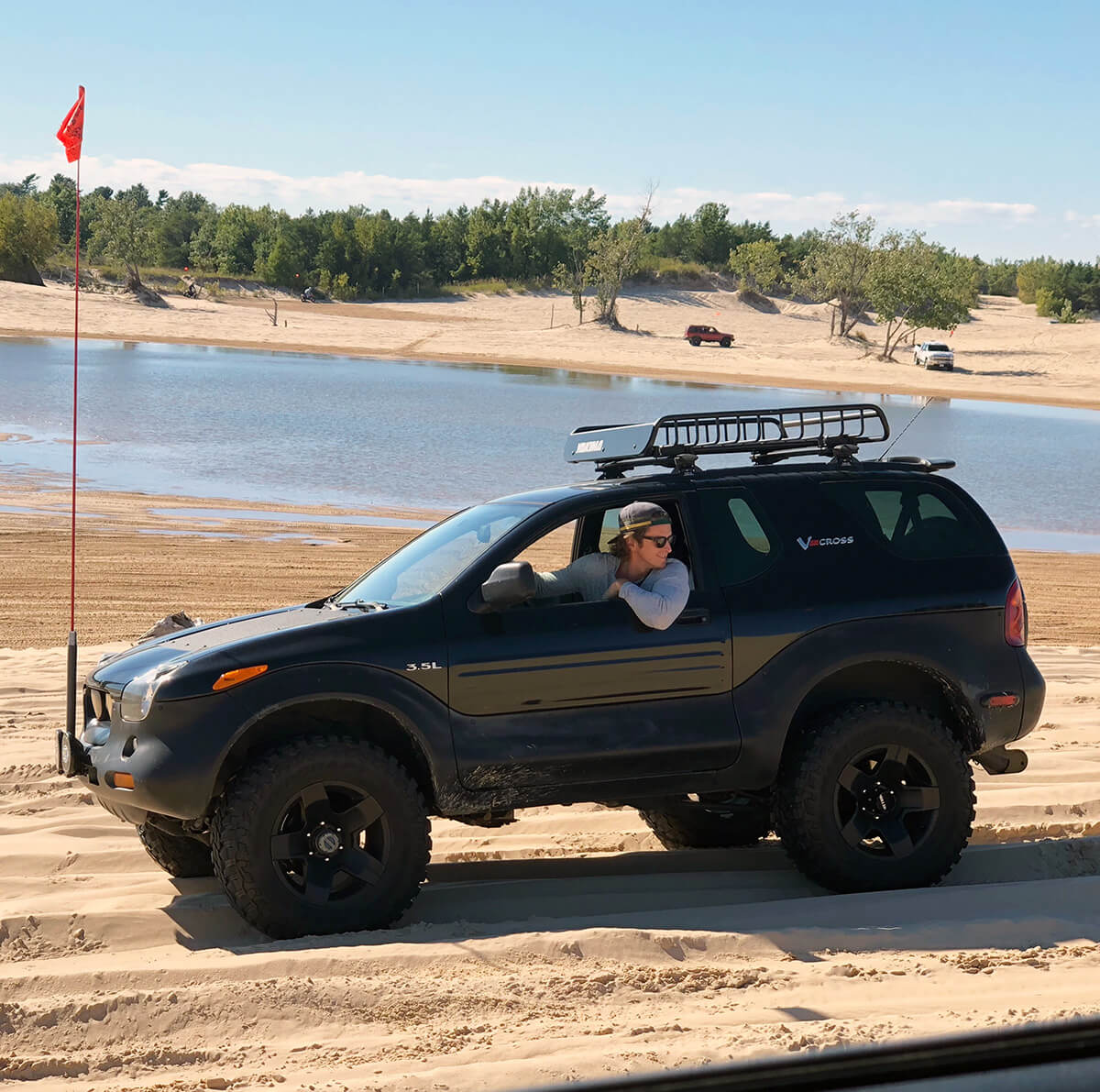 This 20-year old truck was well-built to begin with, and many of its components were interchangeable with his wrecked Isuzu Amigo, and with minimum effort and investment, Chris was able to build a nice, maneuverable, fun vehicle that turns heads on the streets and performs perfectly out in the wild.
"Chris was able to build a nice, maneuverable, fun vehicle that turns heads on the streets and performs perfectly out in the wild"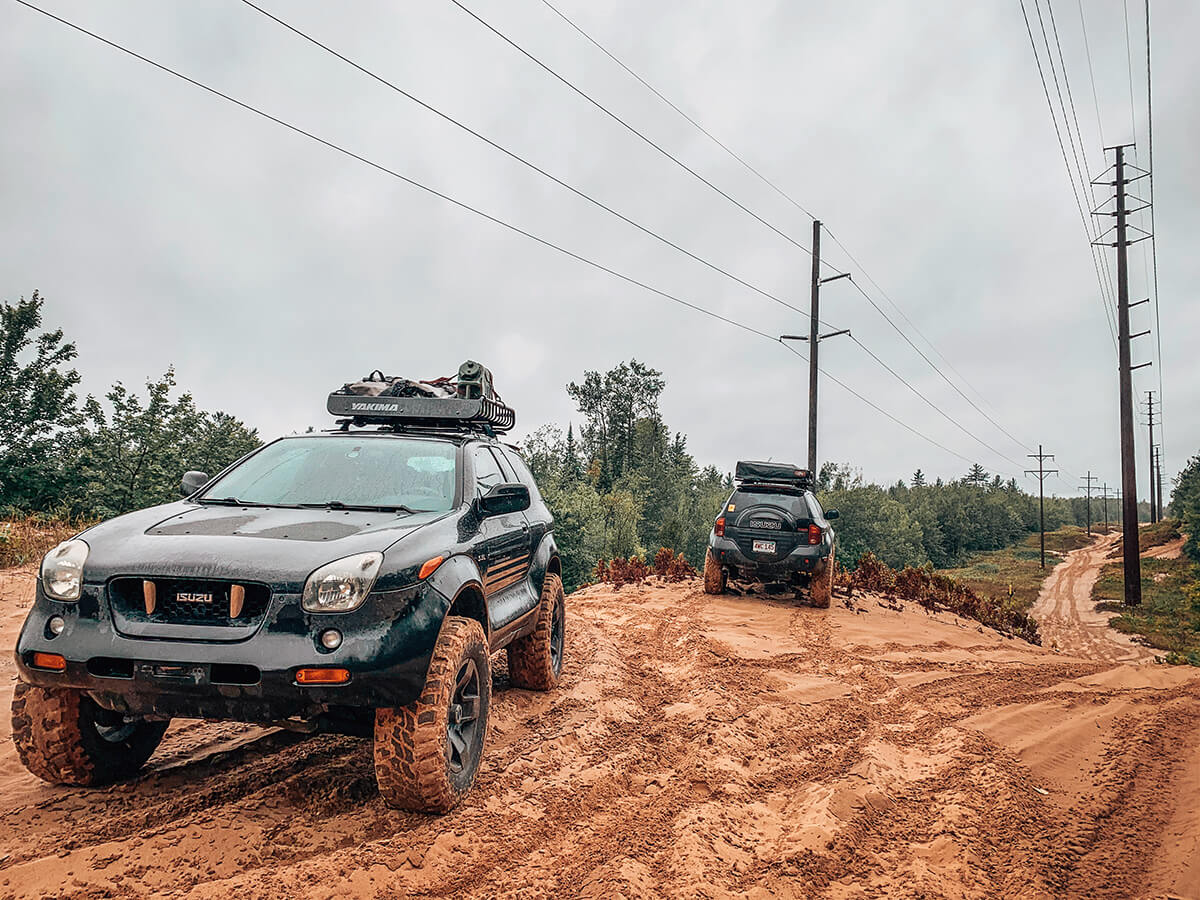 How did you become interested in off-roading?
– I grew up in the country, it was a natural progression from ATV's and dirt bikes. I now am into overlanding primarily to escape the city and reconnect with nature and my roots.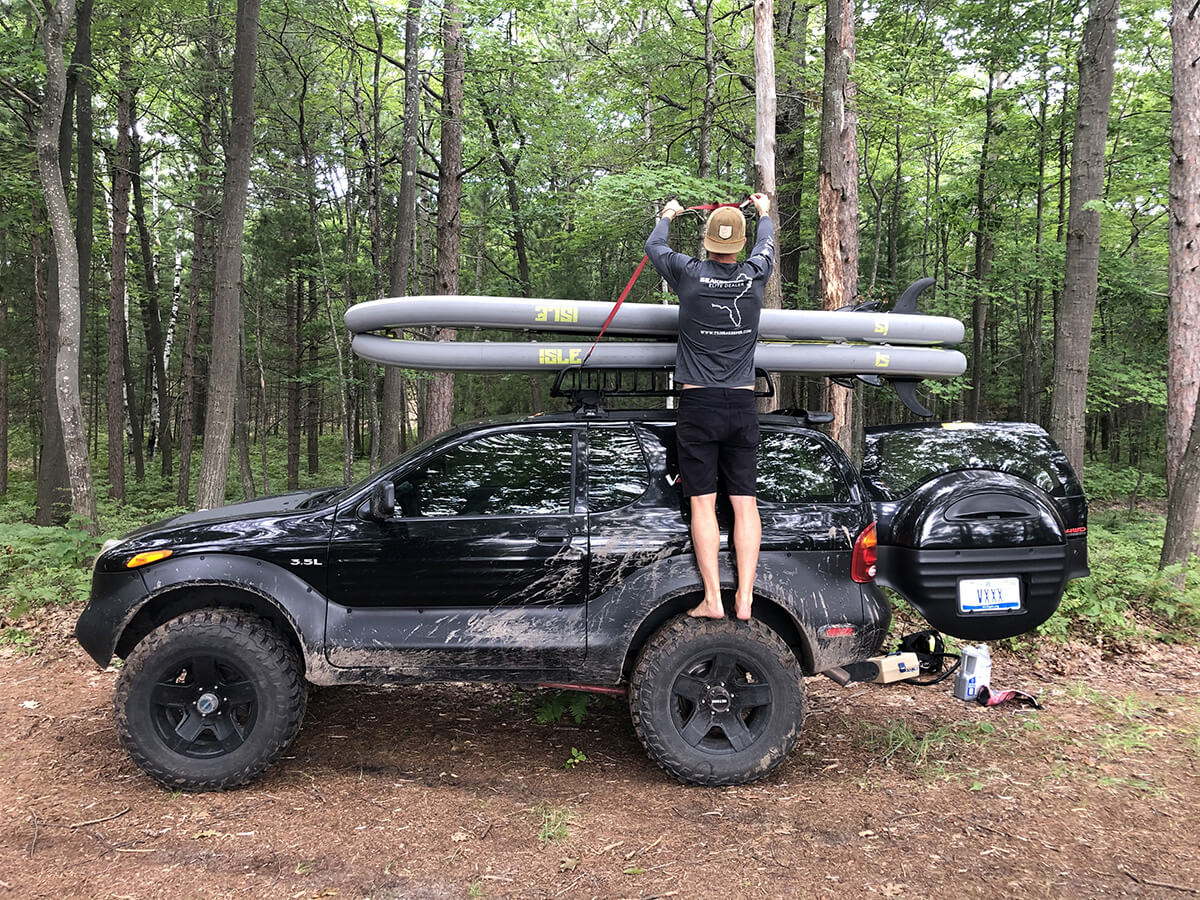 Why did you choose this particular model for your project?
– I put a lot of love into a 2003 Isuzu Amigo with a 3" lift, wheels and tires but when I totaled it in an accident, I realized I can put all of the lift kit components and wheels onto a Vehicross and I never buy the same car twice.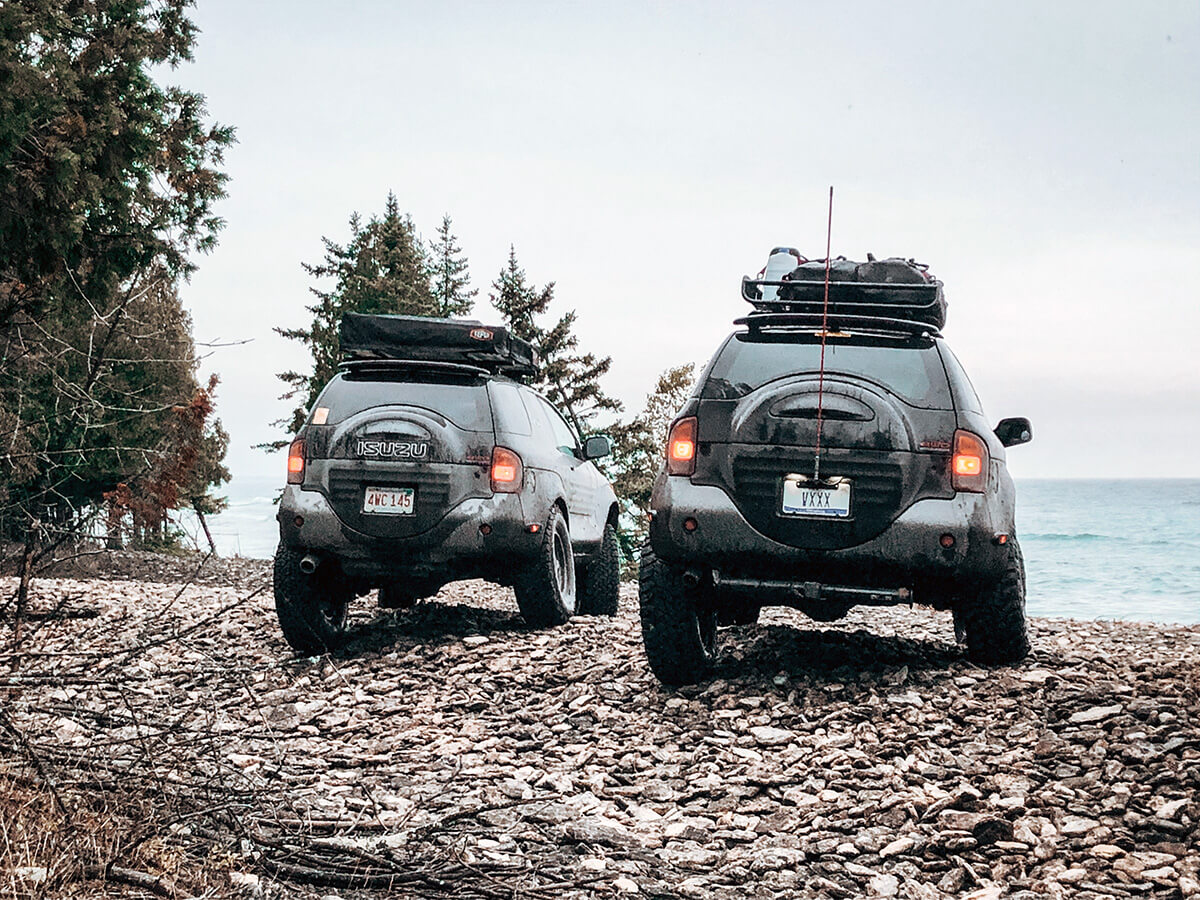 What inspired you to choose this modification style?
– I think early 2000's Isuzu's have one of the best platforms for 4-wheeling and they are a very affordable car to get your feet wet in the off-road world.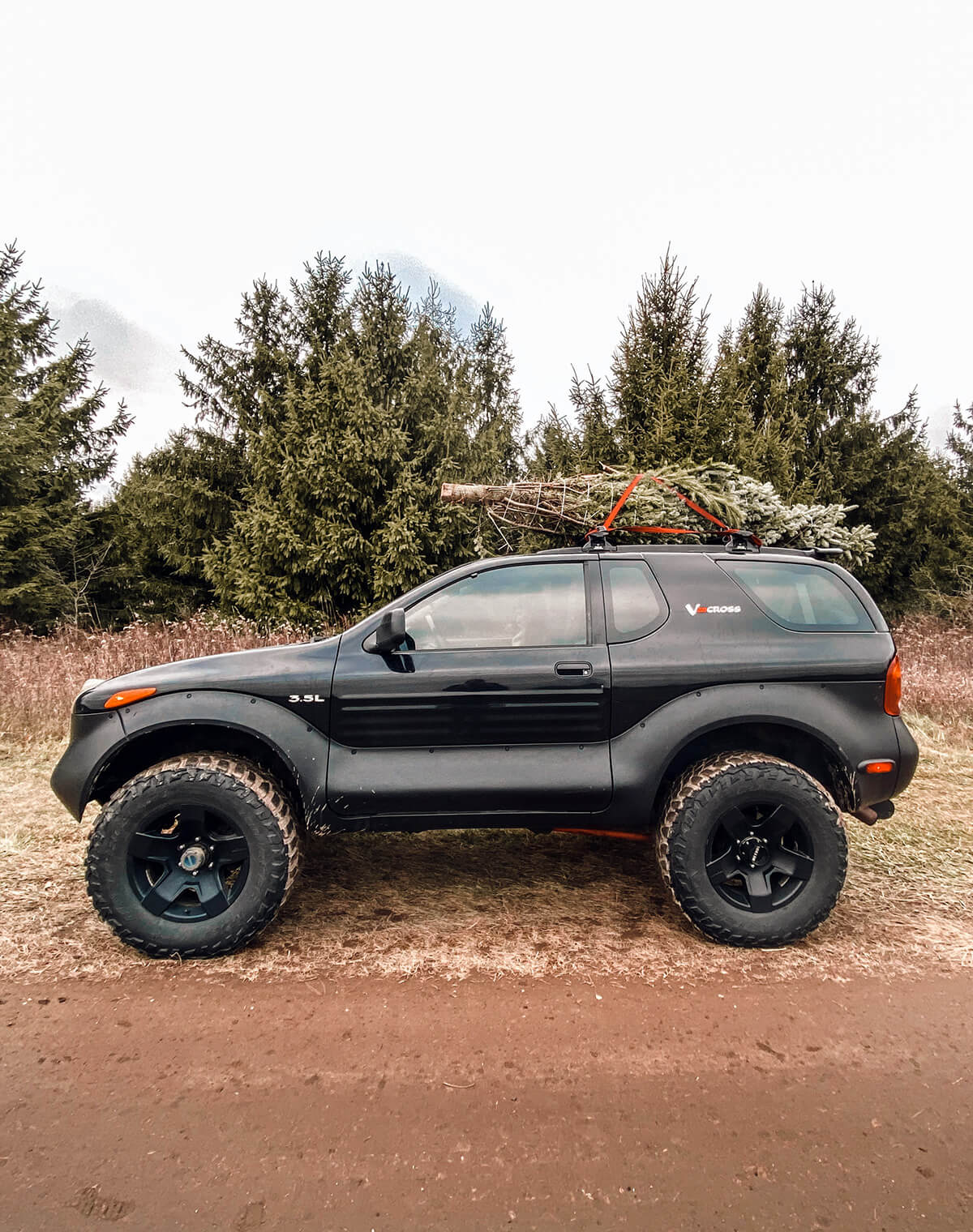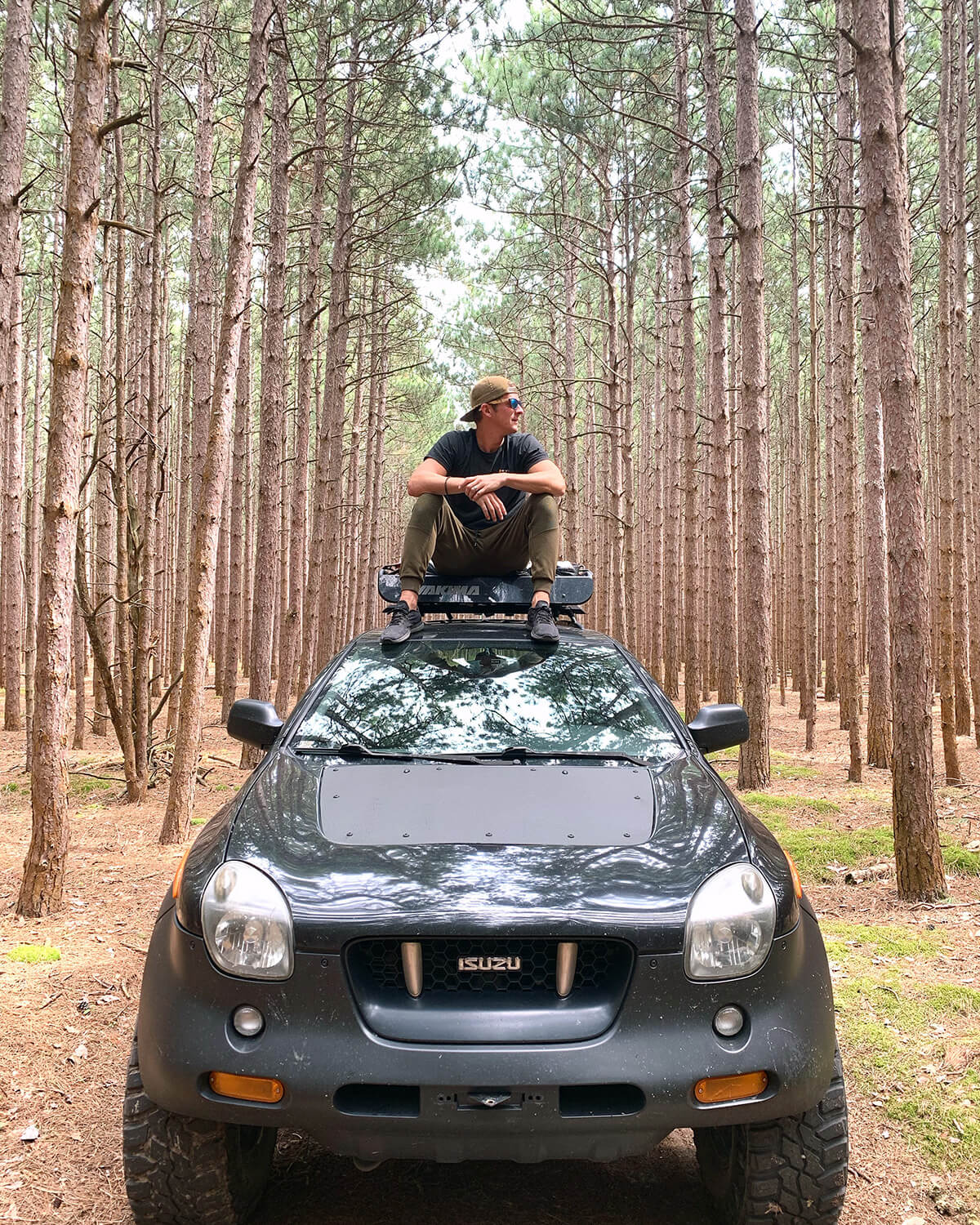 What challenges did you face while putting it together?
– It was actually very easy. The hardest part was taking off the suspension components from the wrecked Amigo as it was quite mangled.
What do you love about your vehicle?
– It's turning radius, stance and approach / departure angles. Also if you like attention, funny looks and mechanics saying "what's an Isuzu?" It's the vehicle for you.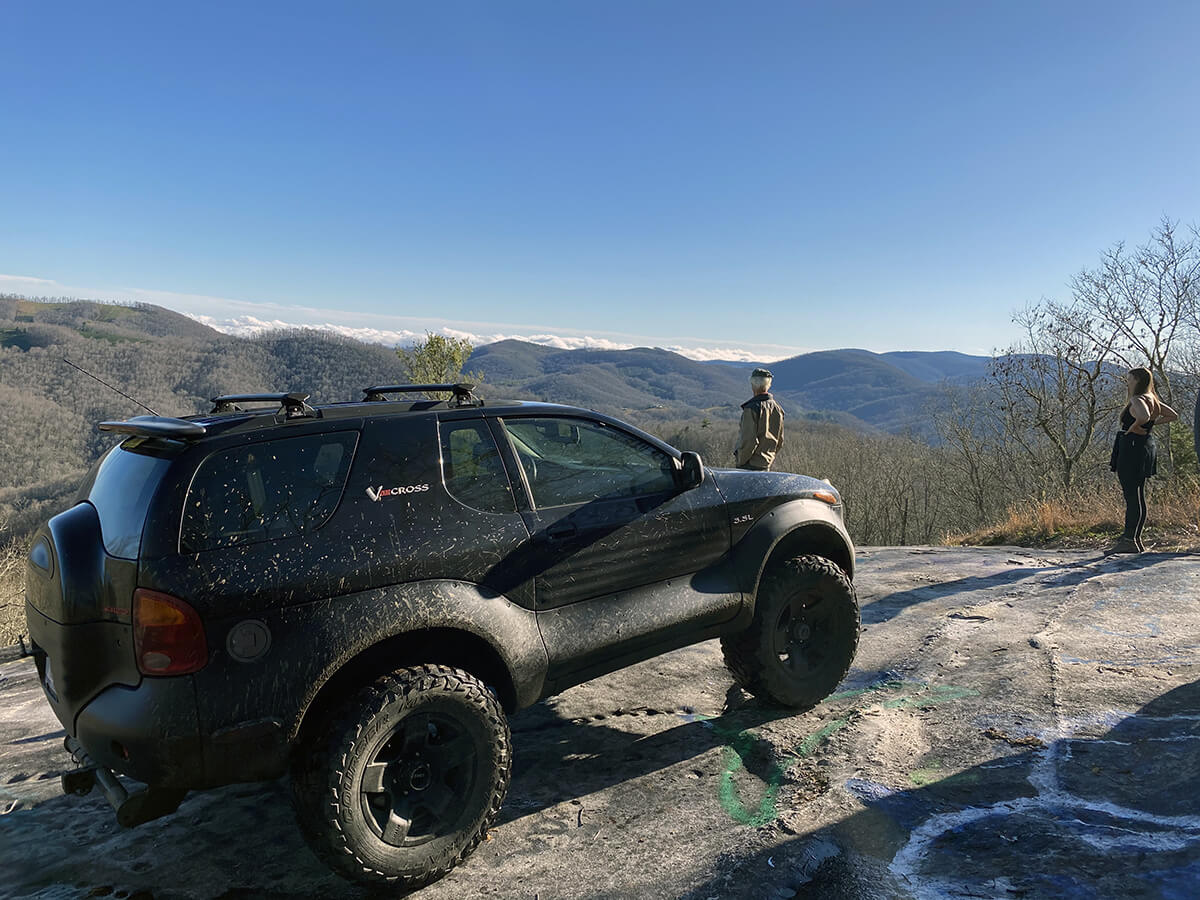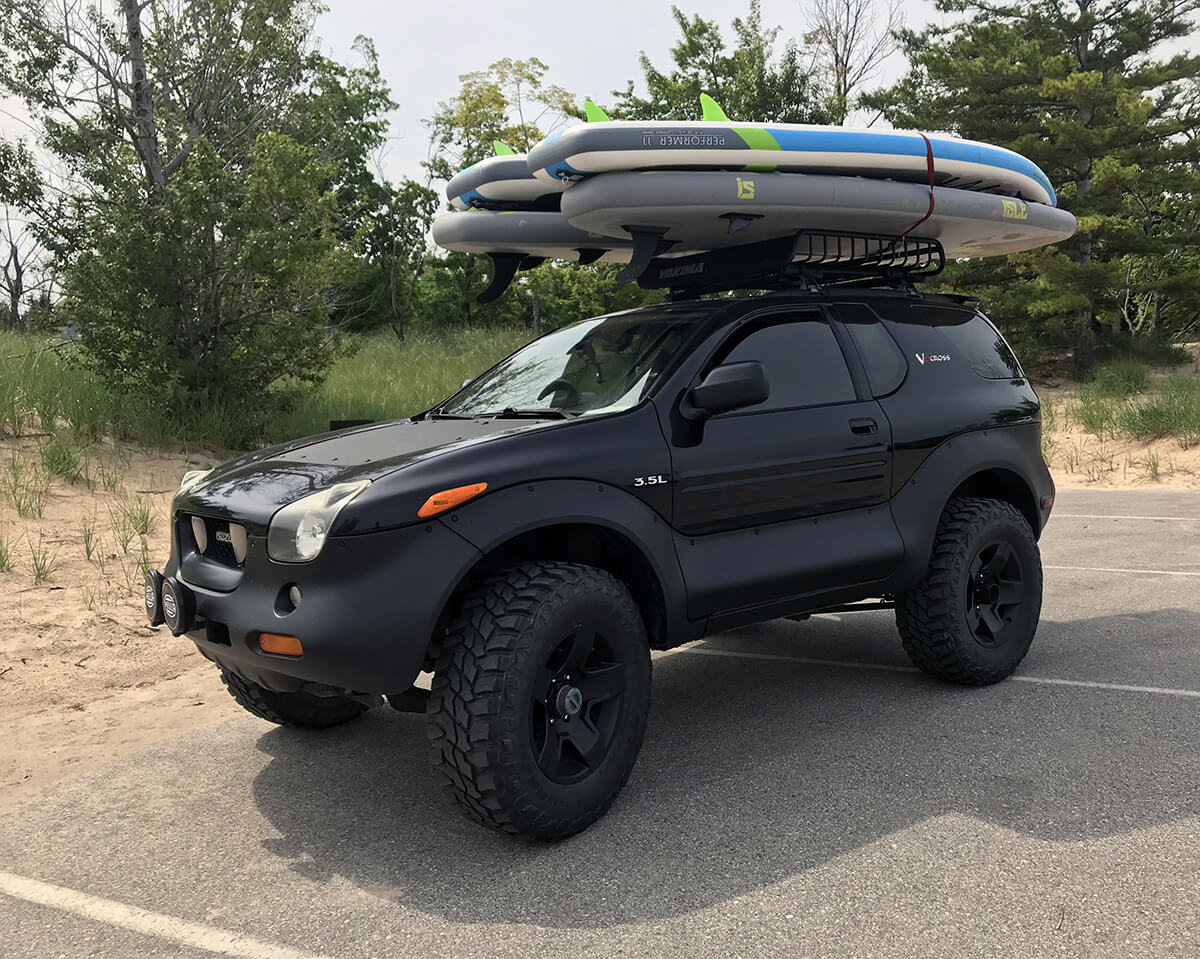 Is it your daily or a weekend ride?
– Daily.
Do you take it off road? If so, where and how often?
– I take it ice racing in the winter in Northern Michigan, and in summers we camp and explore state and federal public land.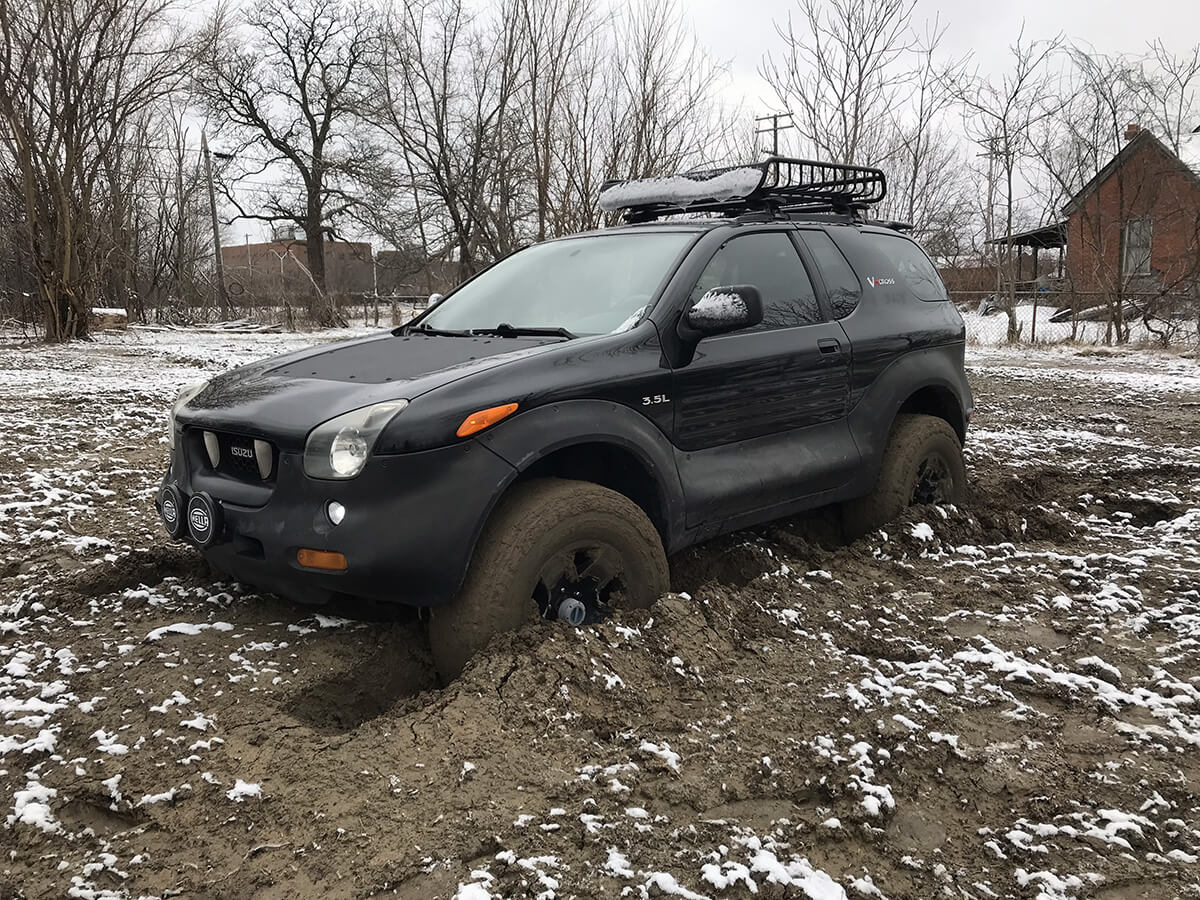 SPECS – 2001 ISUZU VehiCROSS
Engine specs, modifications
– Stock 3.6L V6, Flowmaster catback exhaust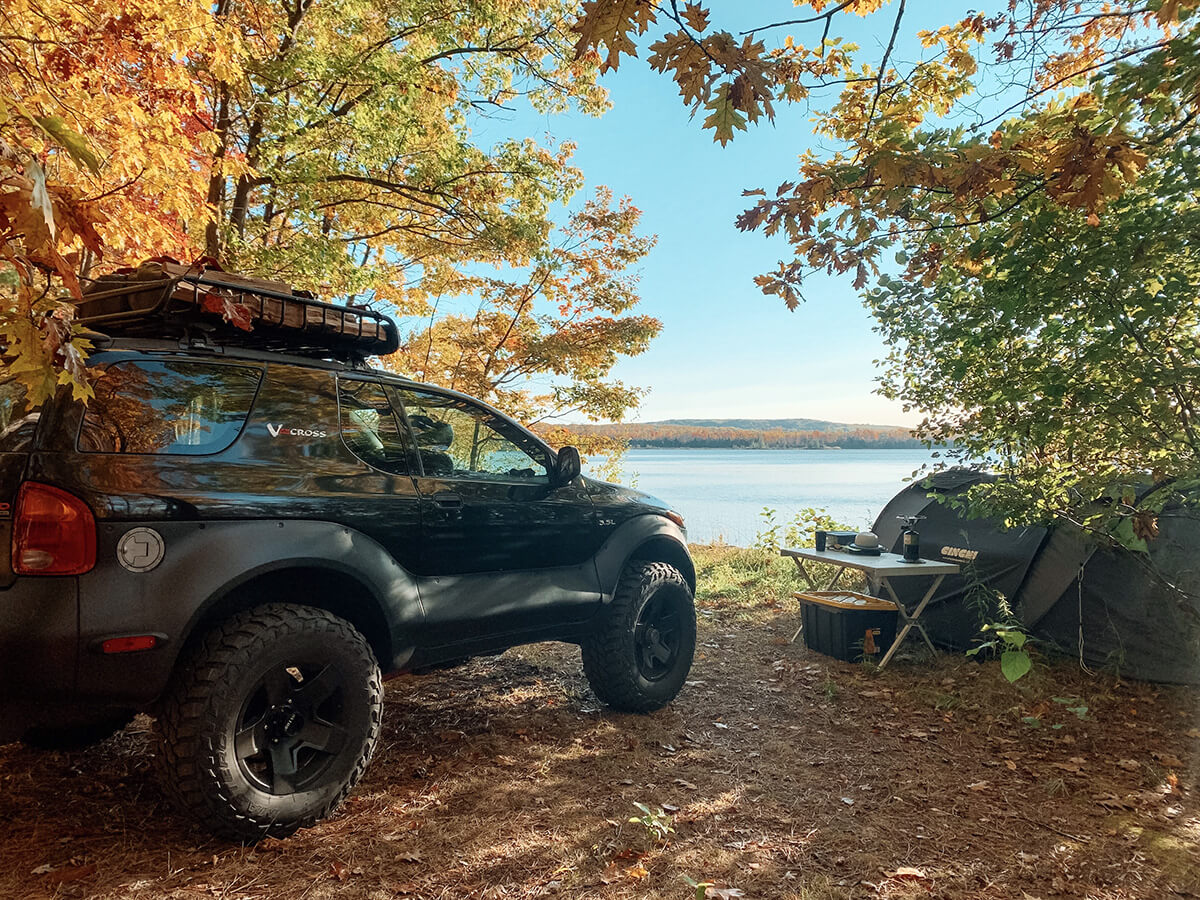 Lift height and suspension modifications
– 3" lift – achieved by 3" rear lift coils / taller Calmini shocks from my wrecked lifted Isuzu Amigo.
– Adjustable trailing links and panhard bar from Classic City Overland.
– Cranked front Torsion bars 3" and Calmini shocks in front.
Wheel specs
– 17×8.5 Method Fatfive wheels
– 33" Mastercraft Courser MXT tires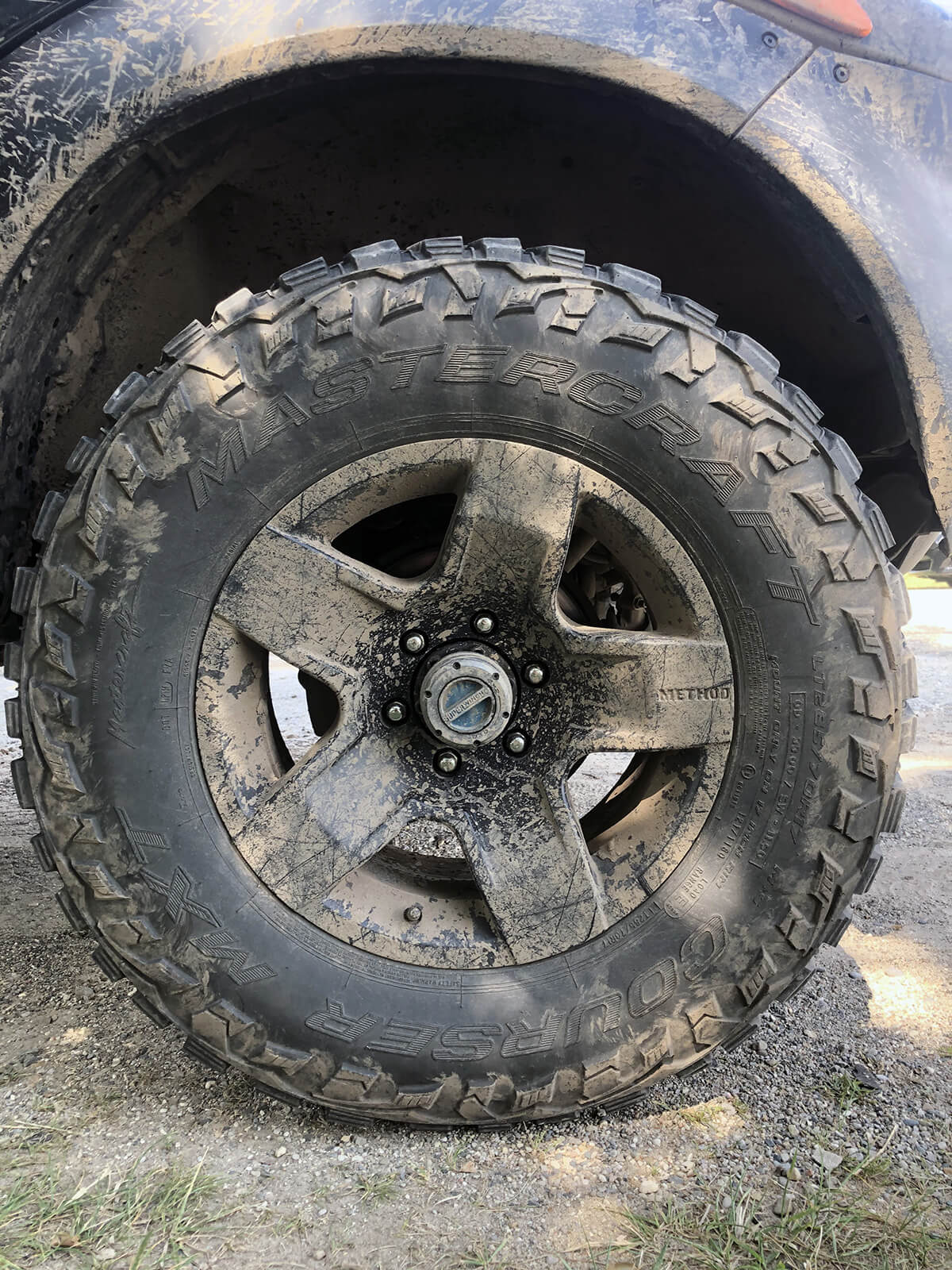 Exterior mods
– Painted cladding
– Trimmed fenders for tire clearance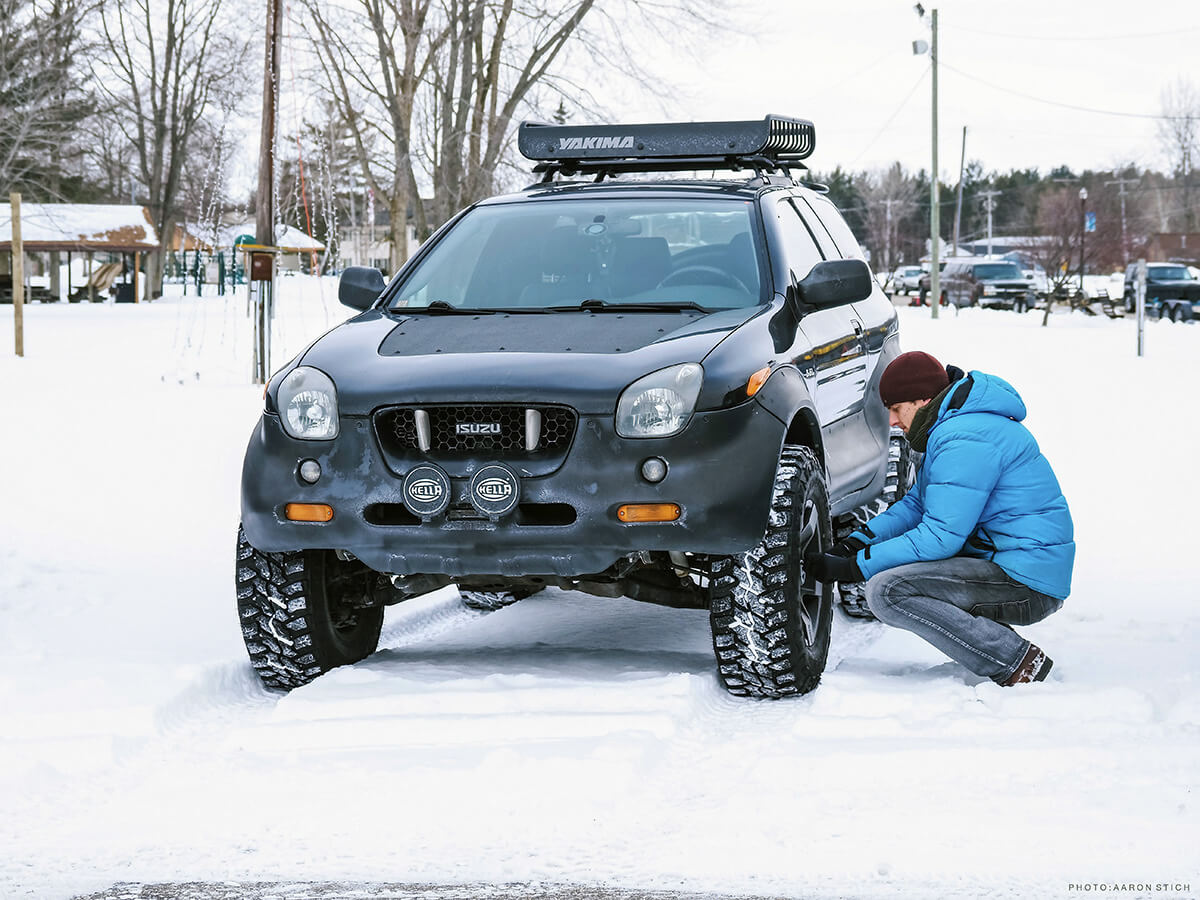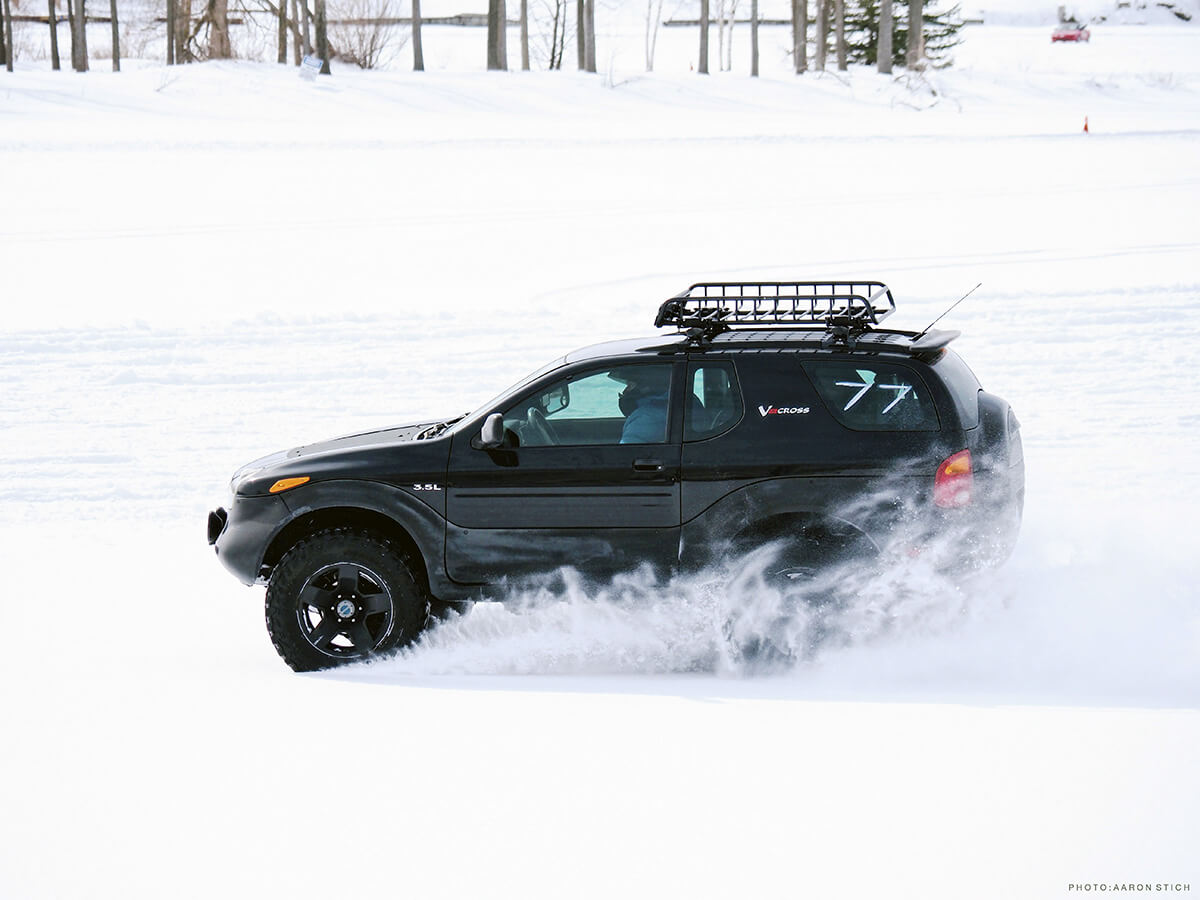 What are your future plans for this vehicle?
– I plan to sell it soon, as I have begun a new overland project with a 2004 Land Rover Discovery 2 as a base.
Anything else you would like to share about your Isuzu or about the off-roading in general?
– These trucks are very affordable right now, and cheap to modify. For an entry level off-roader it's a fantastic buy and will take you many places.
I also added Superwinch manual-locking front hubs which soften steering and make pavement driving more comfortable on the drivetrain.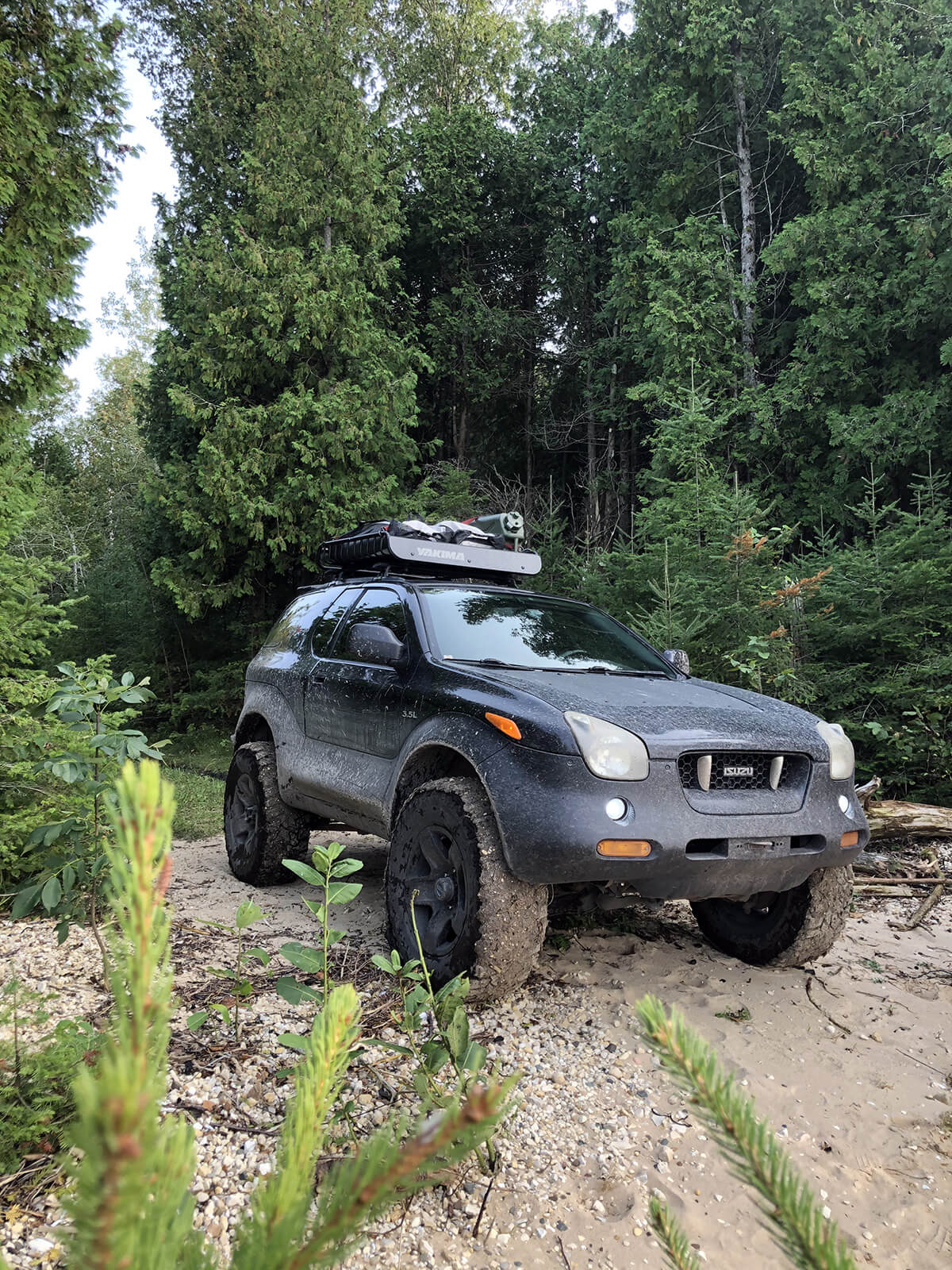 Watch the progress and find out more about this Isuzu Vehicross project by visiting the Instagram profile of the owner: @motofancy!
Stay tuned for more project reviews on Offroadium.com – Follow us on social media, and share this write-up if you enjoyed reading it!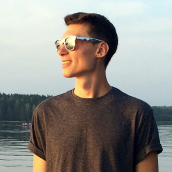 Matt Grabli
Matt brings over a decade of automotive expertise to his role as staff writer and editor at Offroadium.com. With an enduring passion for the off-road vehicles and adventures, he is devoted to creating interesting content that equips 4x4 enthusiasts with the knowledge to improve their rigs.