This is Why Lexus RX330 May Be Your Next Off-Road Project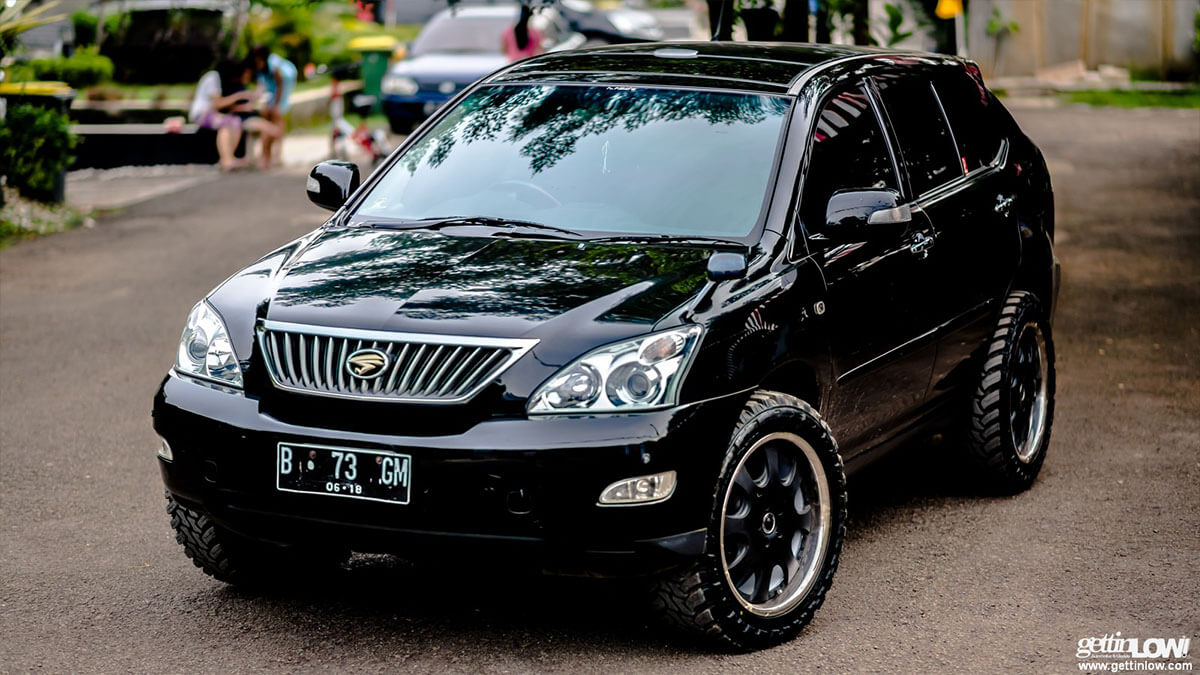 We continue the series of posts dedicated to crossovers with off-road and rally-style mods and today's feature is dedicated to one of the most popular premium crossovers on the US market – 2nd generation 2004-2009 Lexus RX330/RX350/RX400h.
Toyota designed these vehicles to be comfortable and versatile in everyday life while surrounding them with a luxury feel common for the Lexus brand. The idea of taking it offroad has barely crossed anyone's mind back when it was new because it was pretty ridiculous considering the uneven off-road capabilities and a relatively high price of about $40,000. Doing it with a 4Runner or a JEEP was much more simple and less extreme, so no one would even bother getting their RX dirty.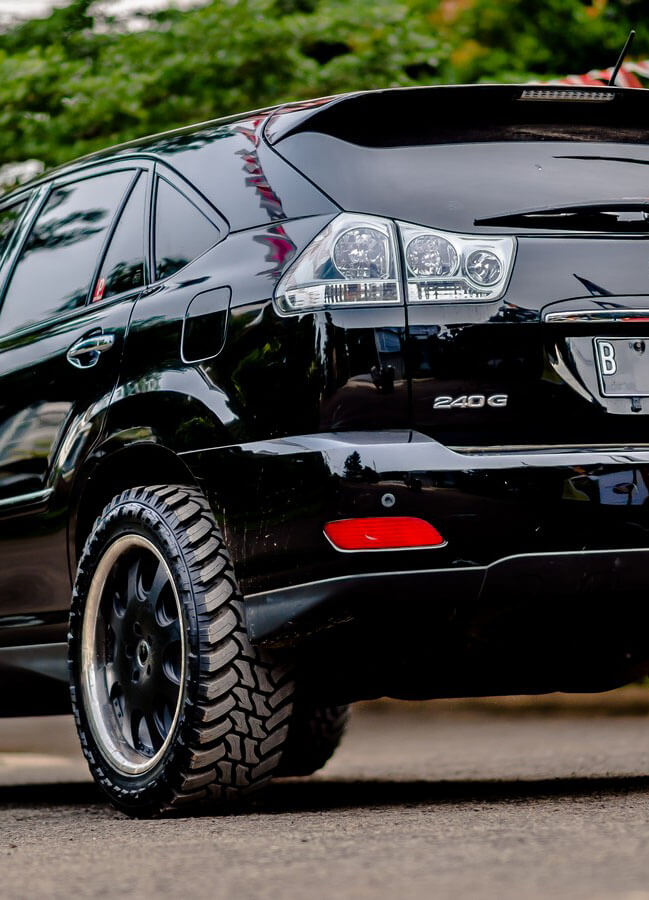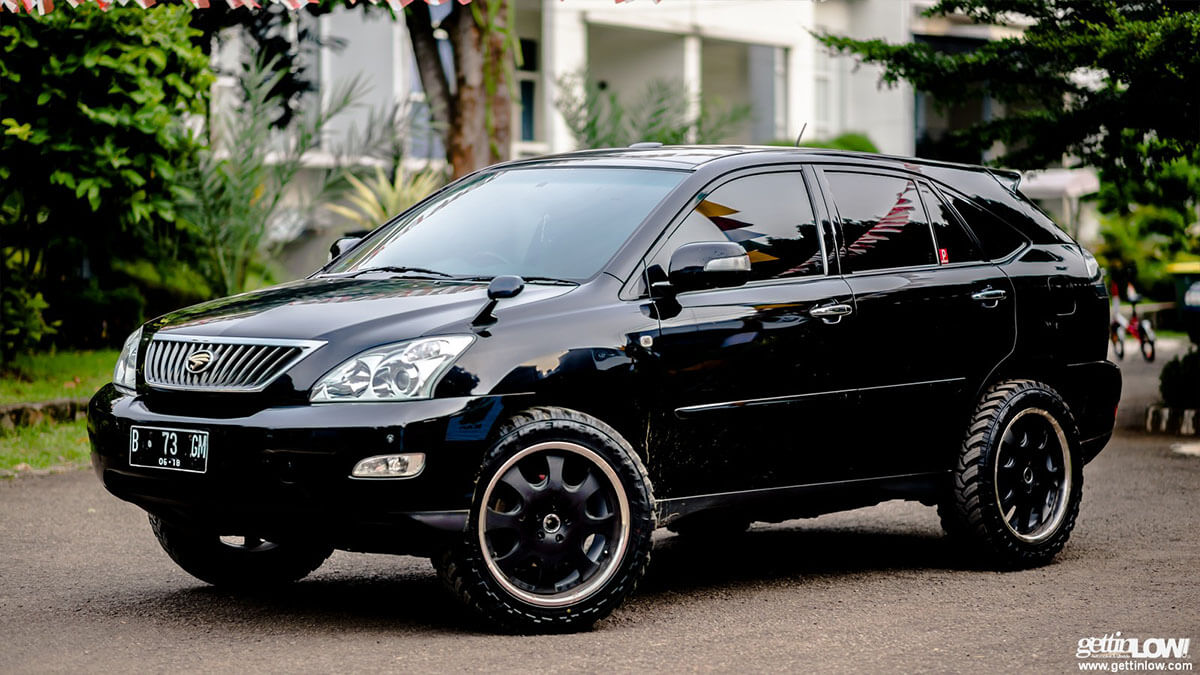 Fashion trends change with time, and so does the car culture. It's hard not to notice the growing popularity of the off-roading and overlanding lifestyle, that's why many of the former street scene fans have changed their vector of interest from lowered sports cars designed to beat the speed records or impress with the low ground clearance to more practical crossovers and even trucks that don't bring limitations to their everyday life. Today 10+year old used premium crossovers have dropped in price extensively because soccer moms and dads hurry up to put their hands on the new 2019 luxury models, but for the car guys, it may sound like a pretty cool project idea.
Perhaps its one of the reasons why we see so many Lexus GX off-road builds lately. Speaking of GX460/GX470, this high end version of a Land Cruiser used to be much more expensive than RX, so seeing it off the paved roads was a very rare sight despite the legendary 4×4 qualities.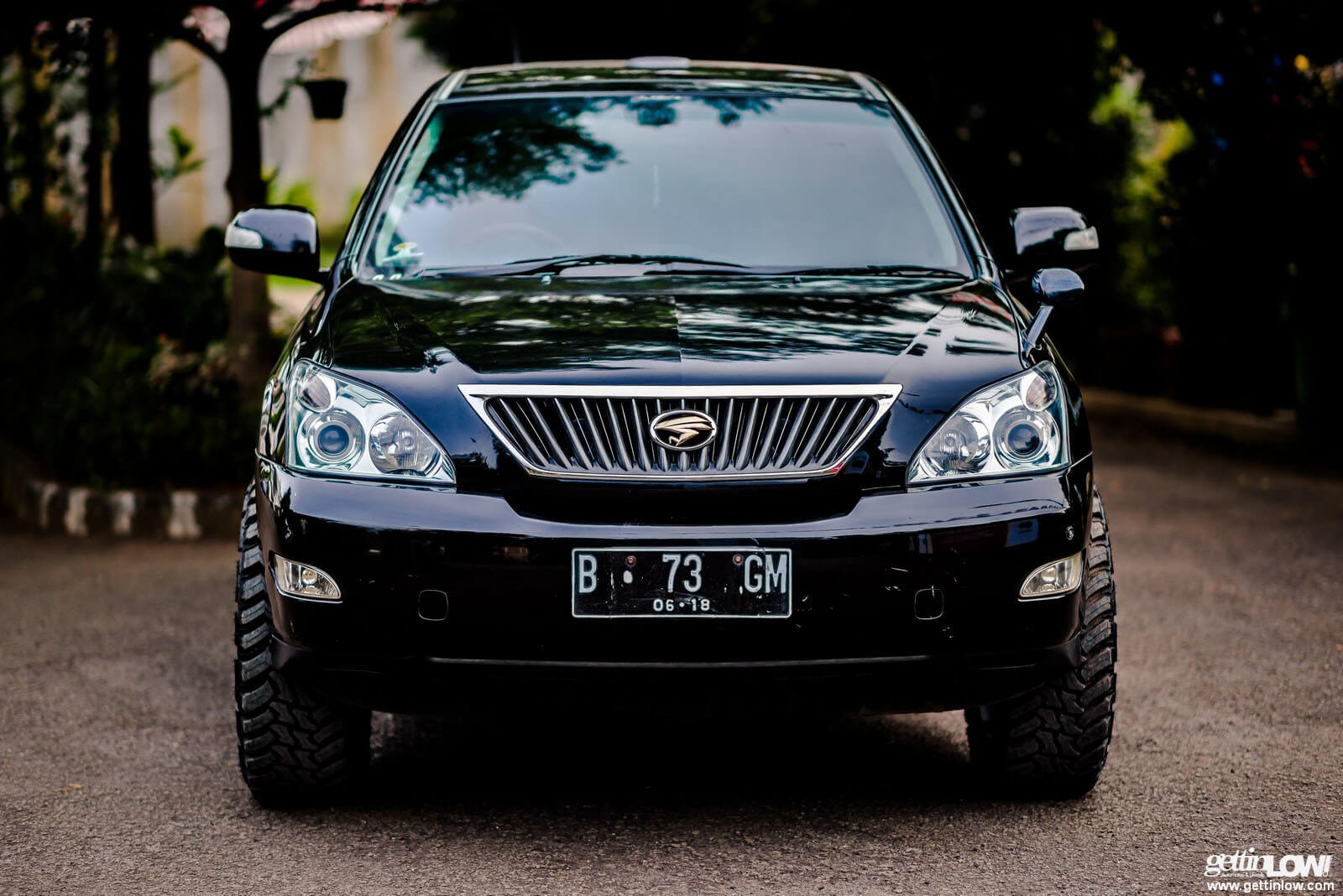 Lexus RX350 3.5L engine provides about 270HP which is not bad in comparison with other crossovers and wagons available on the market. AWD, and VSC (Vehicle Stability Control) give confidence on the unpaved roads so you can easily get to the beach or a camping spot without worrying about paint chips and scratches. Of course, you should stay away from the rock crawling and traversing deep puddles, but once you fit your RX with proper A/T or M/T off-road tires it should get you extra traction on sand, snow, and mud. Keep in mind, that it's not a GX with it's advanced off-road capability, so use common sense when picking the new destination.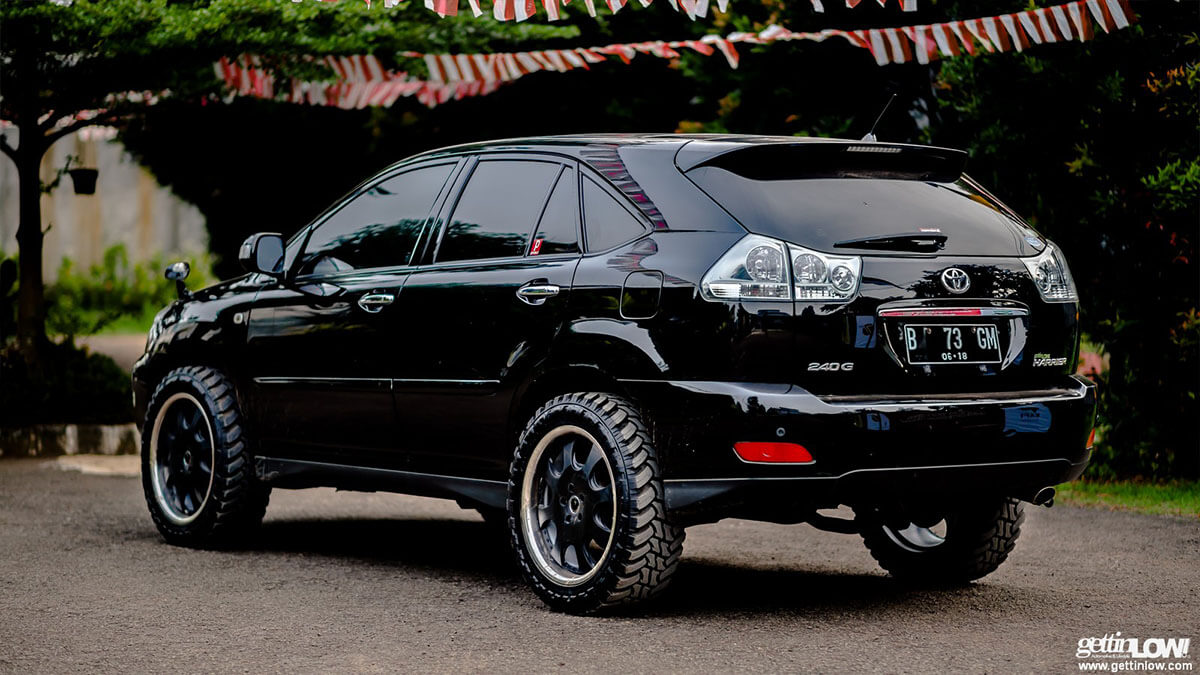 Lifting a Lexus RX330/Rx350
Whether or not should you lift Lexus RX300 is a controversial question. It is possible from a technical standpoint, custom fit 2″ strut spacers for the front and the back are available for the most uncompromised gearheads, but many RX owners choose not to mess with the suspension modification and get away with simply installing beefy tires on the stock height. This black Toyota Harrier caught on camera by the Indonesian car culture magazine Gettinlow.com is an Asian twin of the American Lexus RX and as you see the off-road tires make it look quite impressive.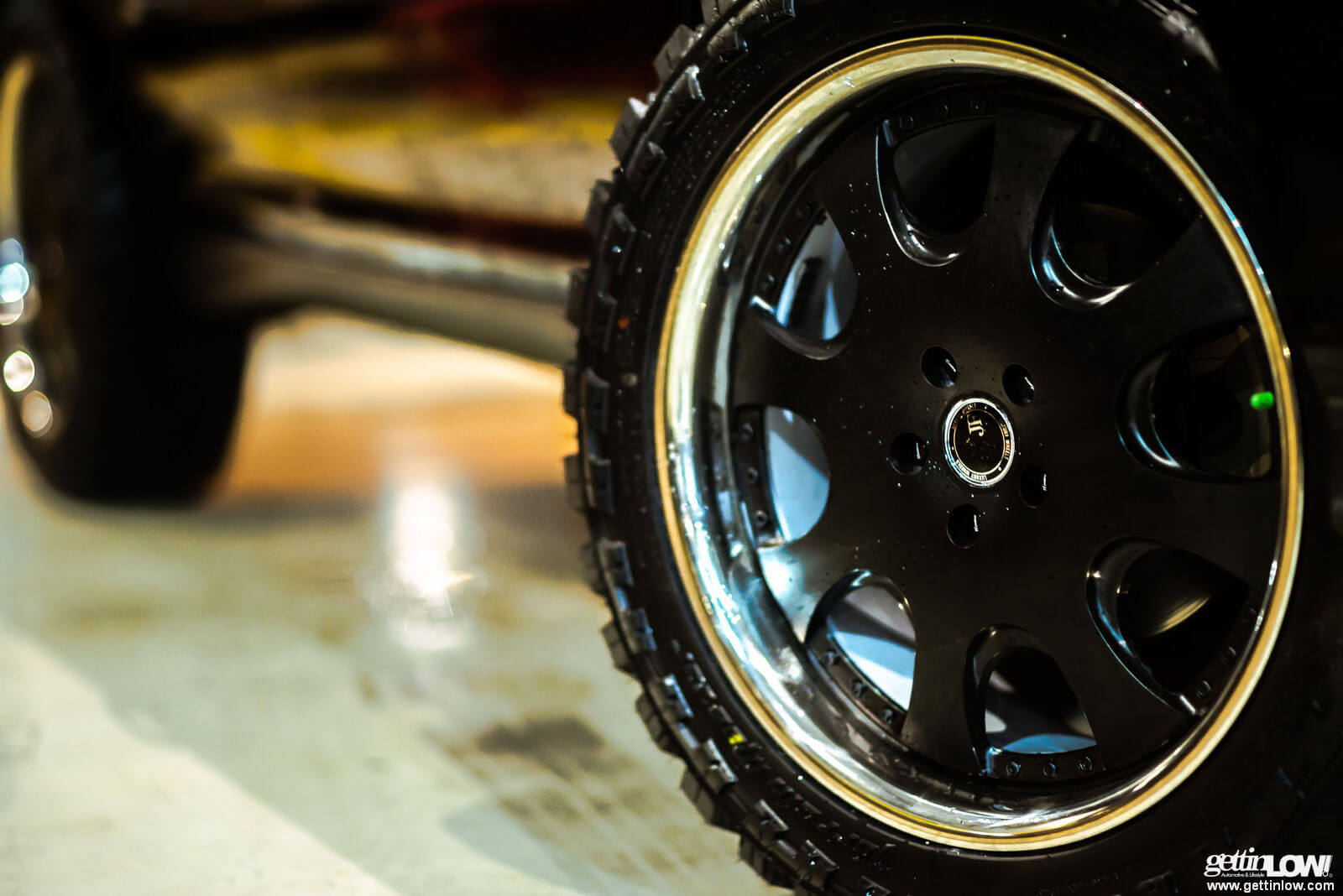 Add a roof rack, or even a tent on top it, fit it with a couple of bright LED light bars, hook up the bike carrier to the hitch receiver, install a couple of other rally-style mods and you'll get a decent battle wagon comfortable and reliable enough to take your family camping and get compliments from other drivers at the local car meet at the same time.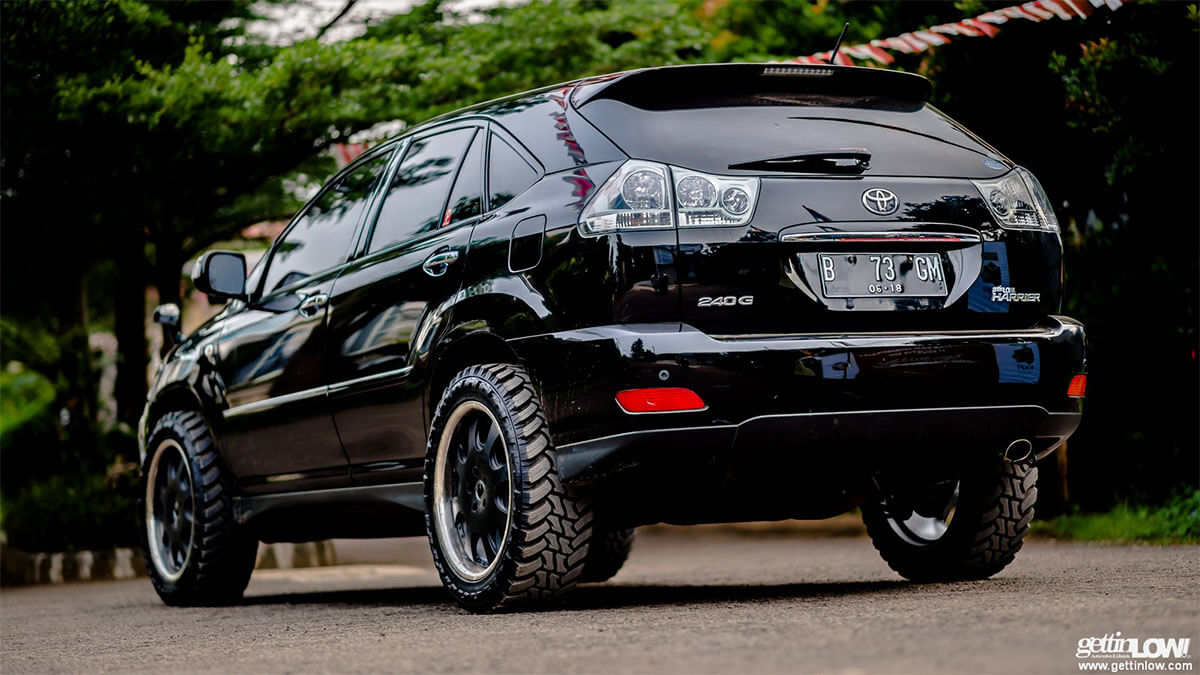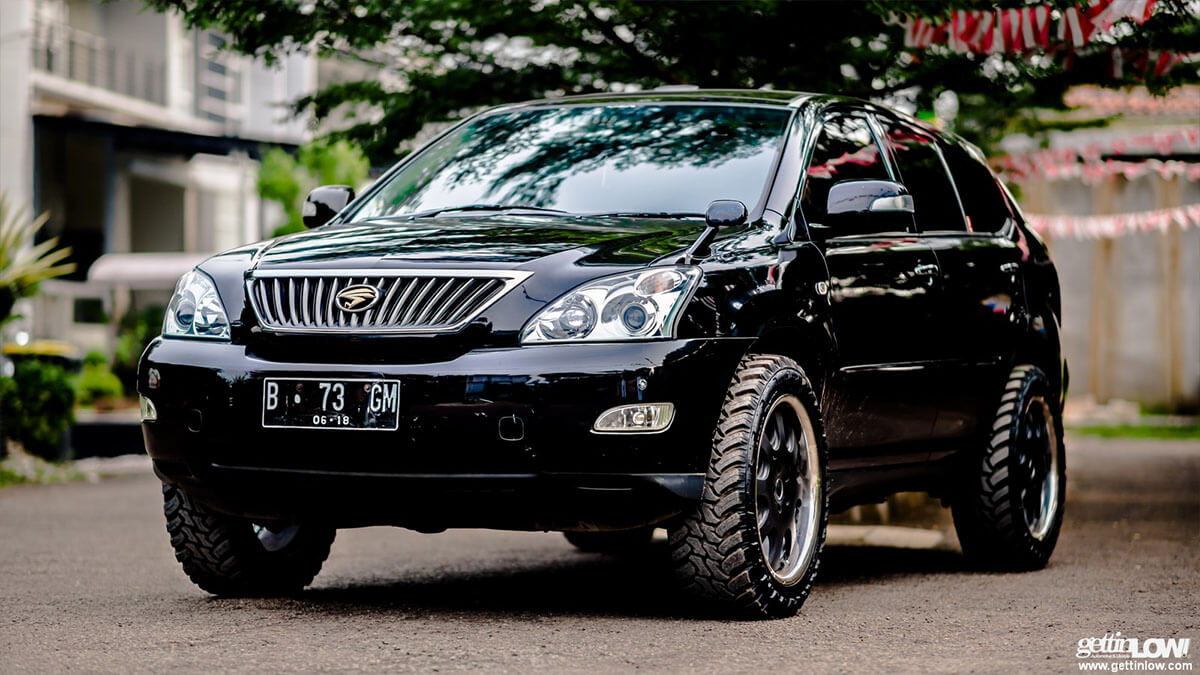 Related Parts & Mods
– Inspired by this Lexus RX330 build and looking to prepare your own crossover for off-road adventures? Some parts used in this build were sourced from custom shops or custom made, but our team has put together a list of similar products and accessories available online that may help you to achieve similar results:
Lift Kit
Roof Rack
Roof Top Tent
Awning
LED Lights
Hitch
Body Armor
*Before ordering any part or accessory, it is recommended that you verify its fitment with a qualified professional and/or seller. We are not responsible for fitment or other issues that may arise from using the products featured on our website.
Stay tuned for more project reviews on Offroadium.com – Follow us on social media, and share this write-up if you enjoyed reading it!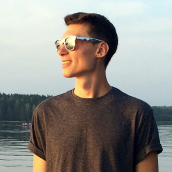 Matt Grabli
Automotive journalist and technical writer at Offroadium.com with more than 10 years of experience in the sphere of aftermarket parts and 4×4 vehicle modifications. Passionate about off-roading, outdoor adventures, and an active lifestyle.