Prerunner-inspired Jeep Cherokee KL Off-road build with a 3-4" lift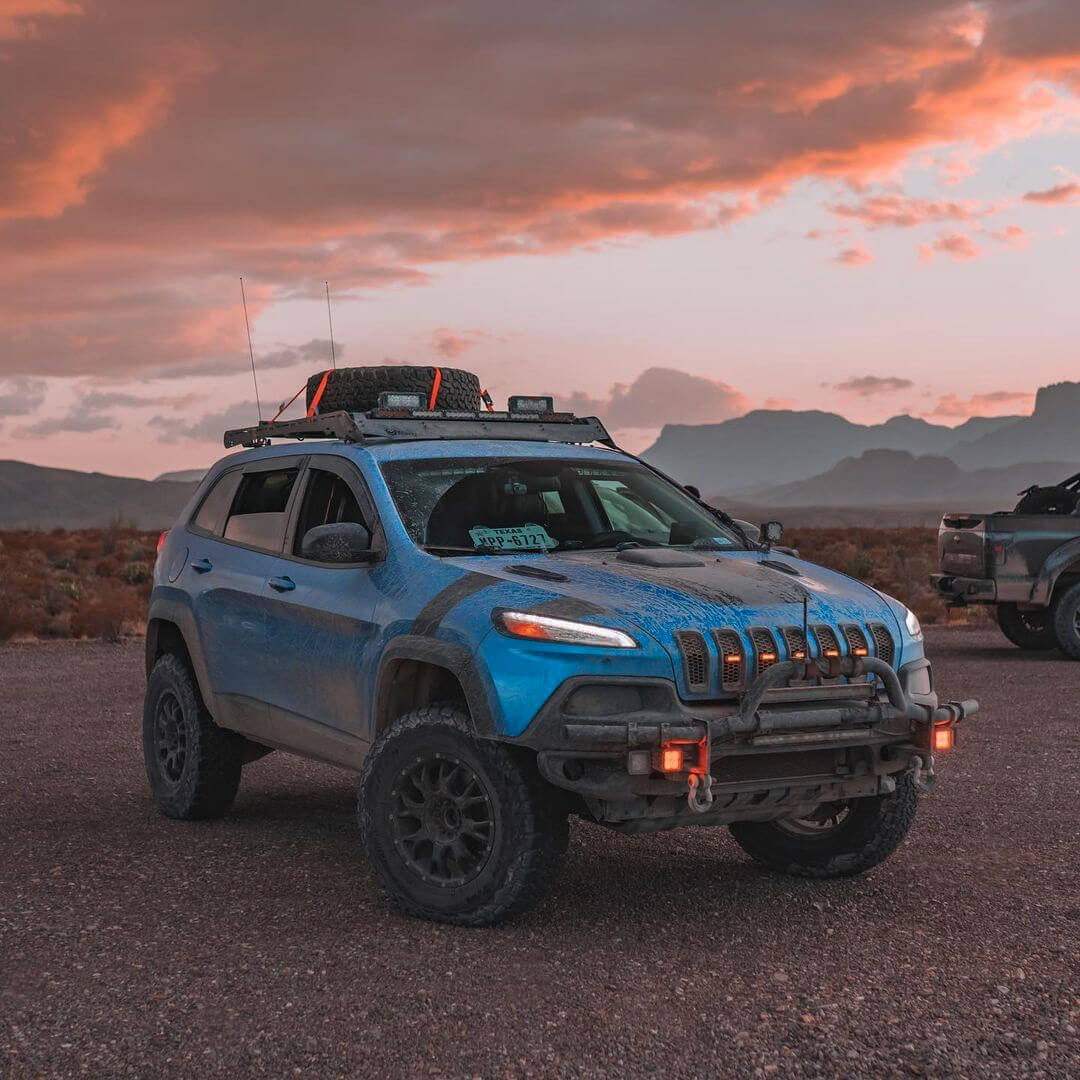 The market of sport utility crossovers outgrows the majority of other vehicle classes, and today they're attracting more and more people in all parts of the world. There are various reasons for that, but versatility, efficiency, and freedom of transportation are definitely some of the most important ones.
The modern Jeep Cherokee KL looks different from the original boxy XJ Cherokee, but in essence, it's the same concept adapted to modern life requirements. Along with the catchy design, improved driving comfort, and efficiency, it features pretty decent off-road capabilities in the stock form, especially when we talk about the Trailhawk. This crossover can take you camping, go snowboarding up in the mountains, or tackle dirty country roads, but if you need more, no one said that you can't do it!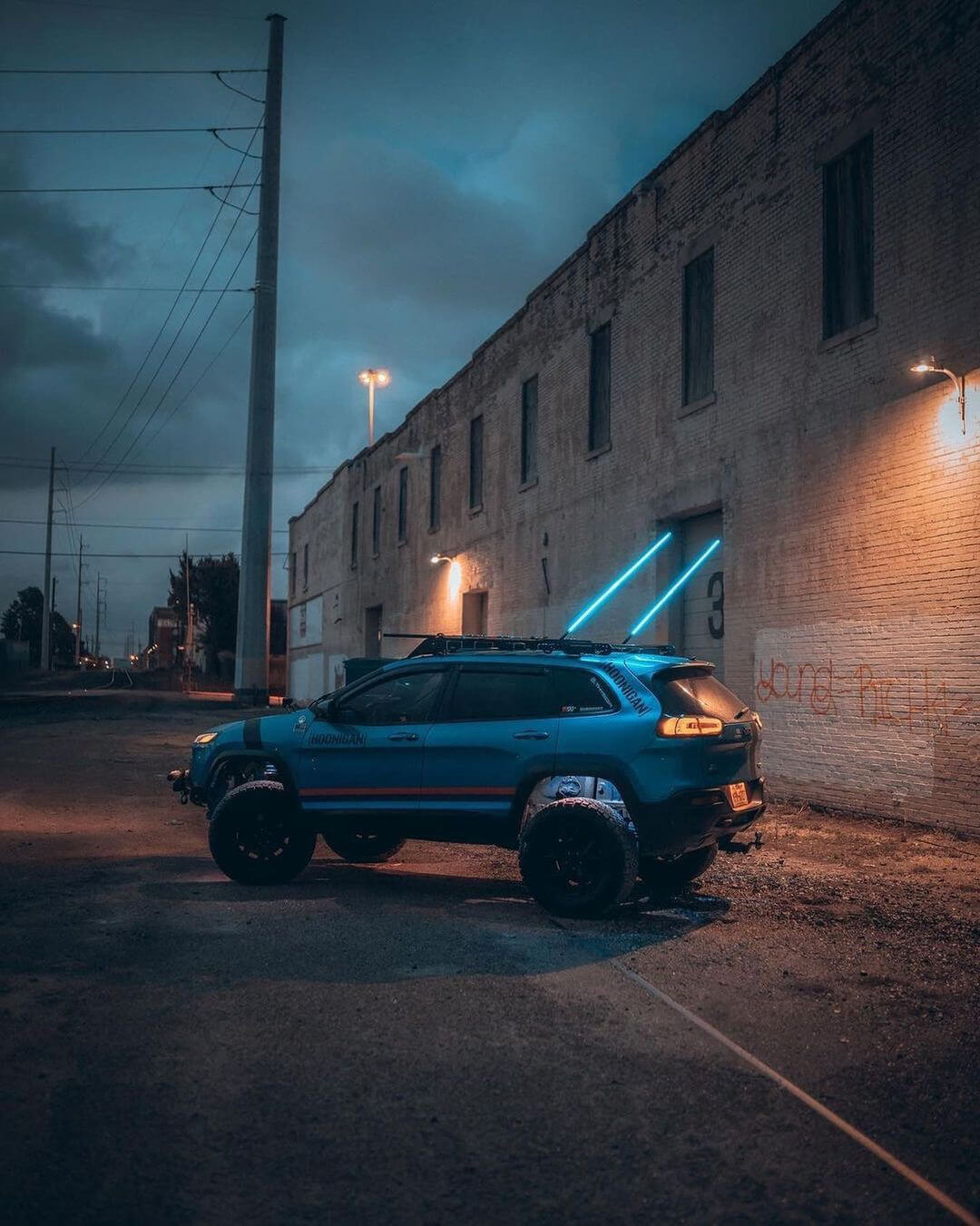 This fully modified Jeep Cherokee KL, owned by Timothy Yasser, is a live example of taking the off-road capabilities of a compact crossover up to a new level. One of the first things that you notice is the wheel size and prerunner-inspired stance. This Cherokee KL is equipped with massive BFG KO 32-inch tires (255/75R17), which is actually one of the biggest possible wheel sizes that you can fit on this model to maintain adequate driving performance.
To fit these babies in the wheel wells and make them do their job, Timothy installed a lift that utilizes a MFC spacers + Dobinsons Suspension combo, heavy-duty Moog Tie rod ends, heavy-duty ball joints and Moog sway bar links. As per the owner, the combined lift height is almost 4 inches. Thanks to the information provided by the members of Cherokee KL community, we came to the conclusion that the actual lift height slightly exceeds 3″ inches.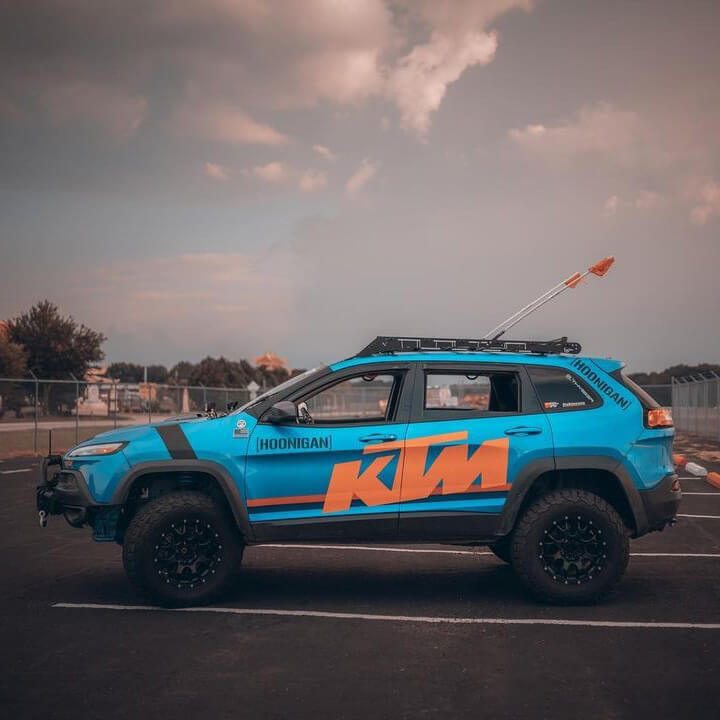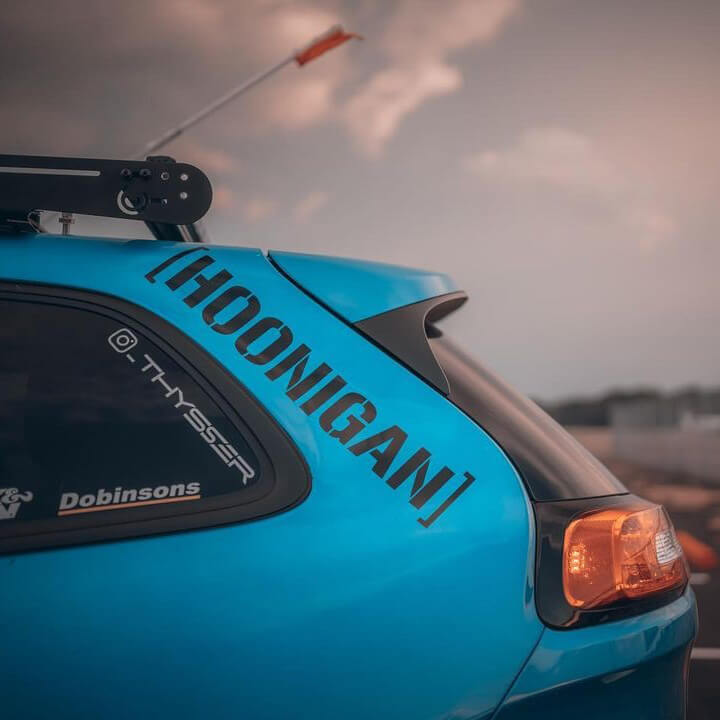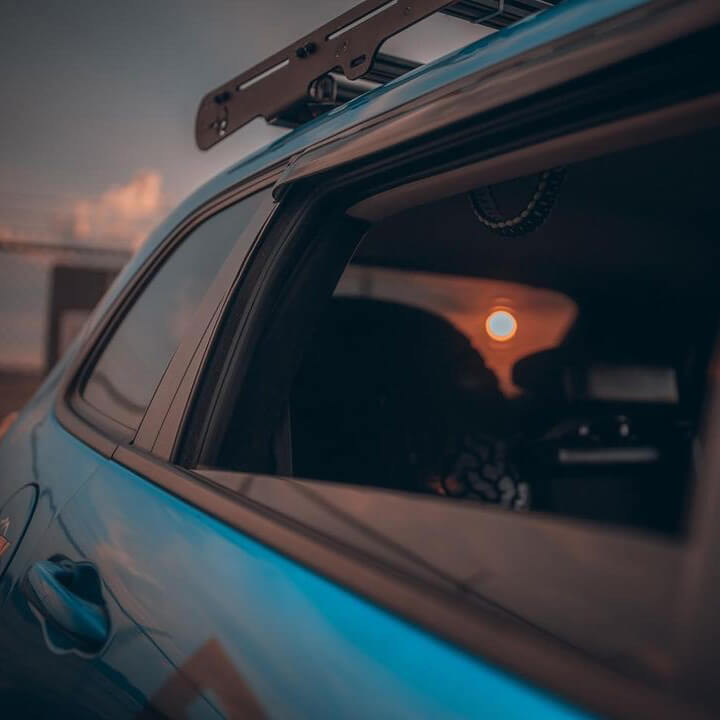 How did you become interested in off-roading?
– I always love the freedom an off-road vehicle can give you.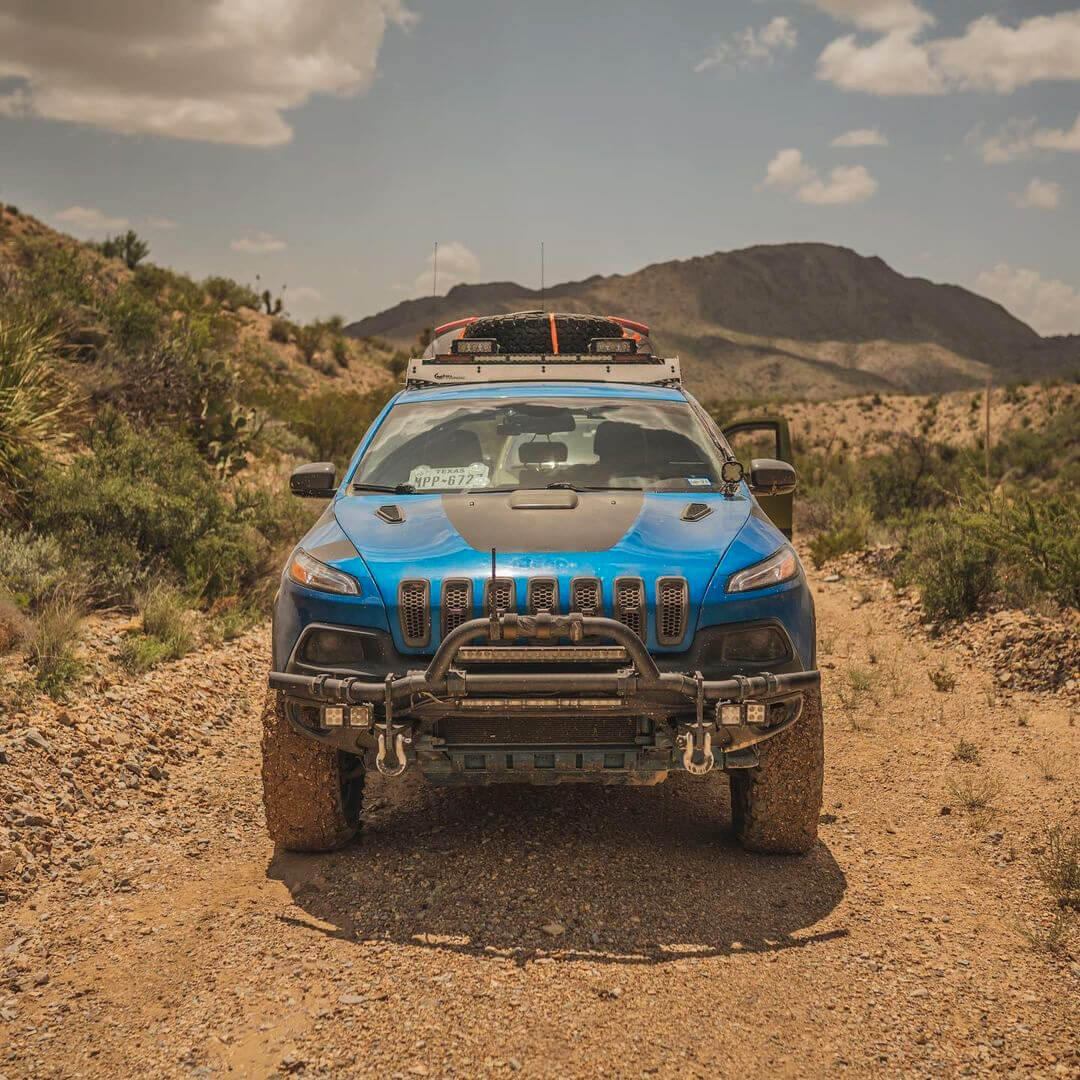 Why did you choose this particular model for your project?
– The Jeep community believed that the Jeep Cherokee is not a real Jeep.
And even in the after market, there's almost nothing you can get… so I decided to build something unique, and my projects attracted so many people and motivated them to start building theirs.
What inspired you to choose this modification style?
– I love prerunners… I always wanted one or at least something close.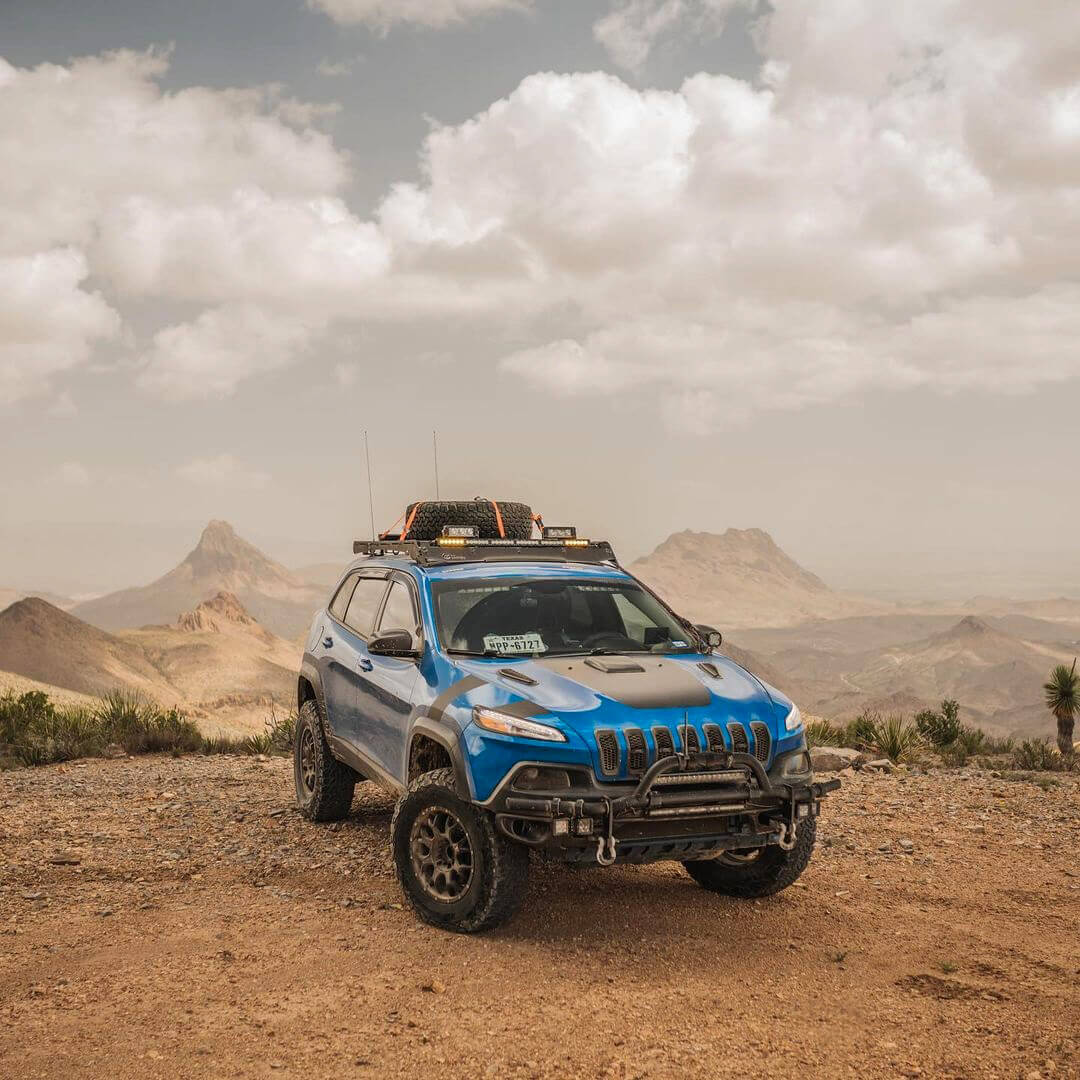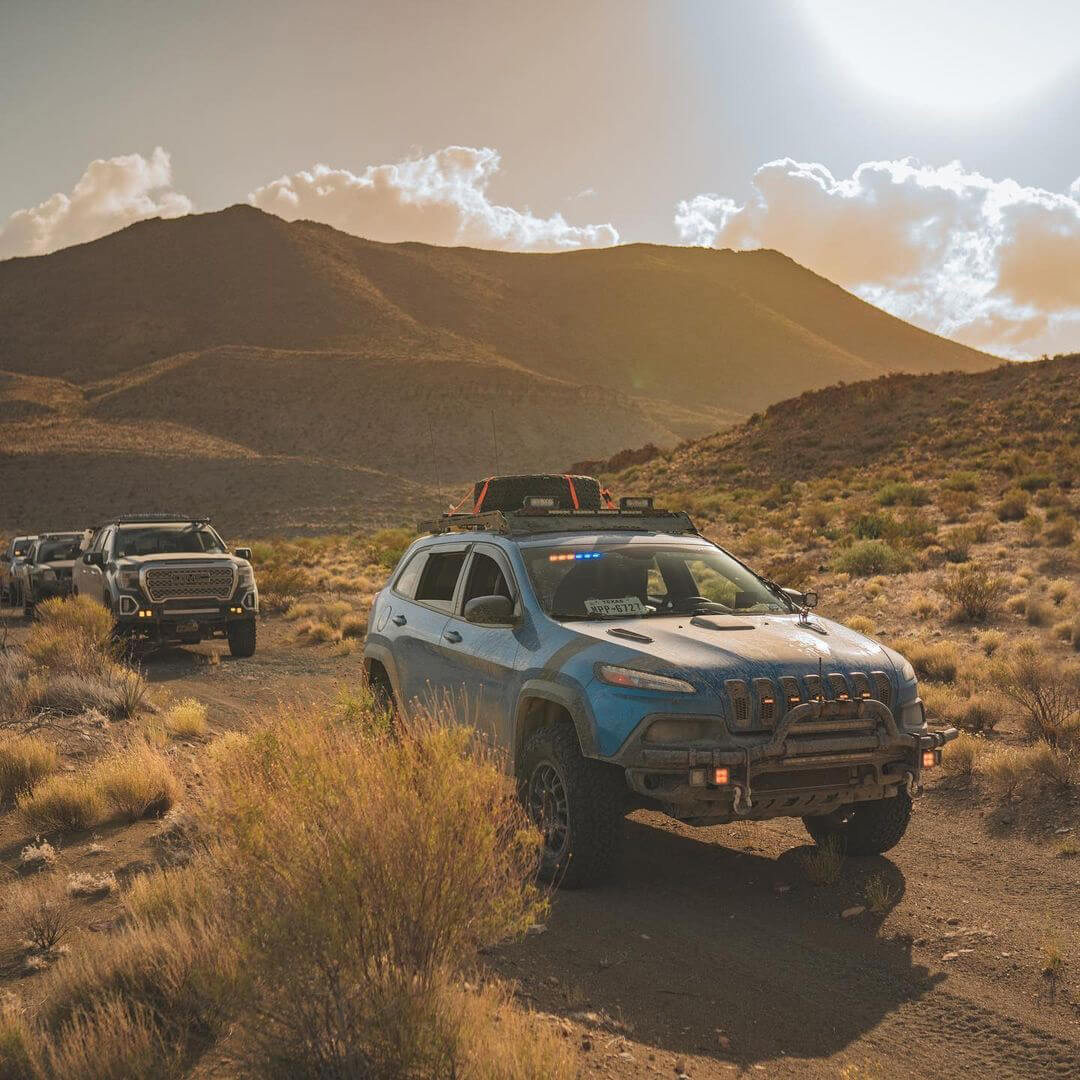 What challenges did you face while putting it together?
– No one else couldn't help me or there's nothing on YouTube, because no one else modified it at this level so it was only me and having to figure out how to do it.
What do you love about your vehicle?
– The capability for off-road and on road, for daily use.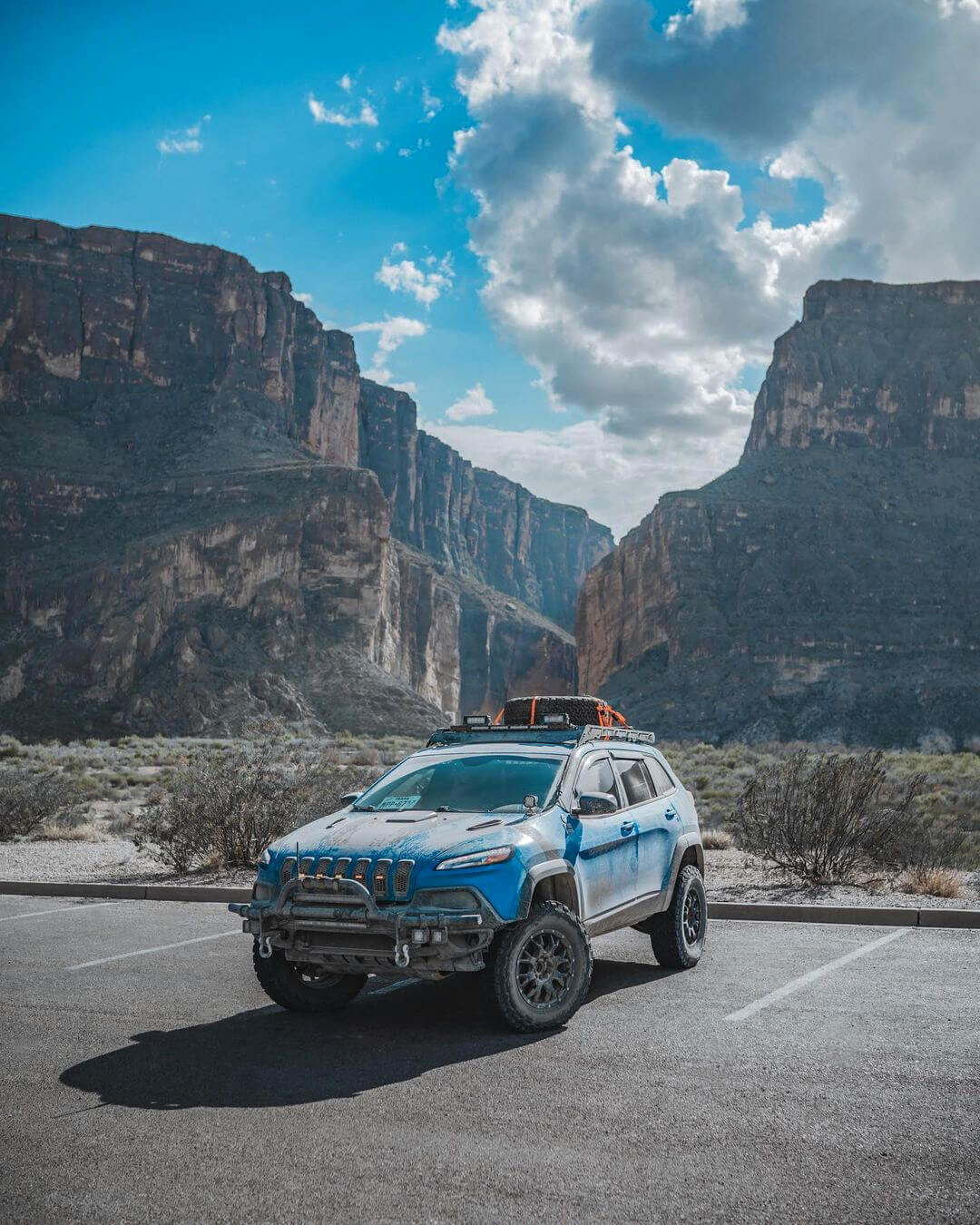 Is it your daily or a weekend ride?
– Daily.
Do you take it off road? If so, where and how often?
– Different local places and maybe 3 times a month.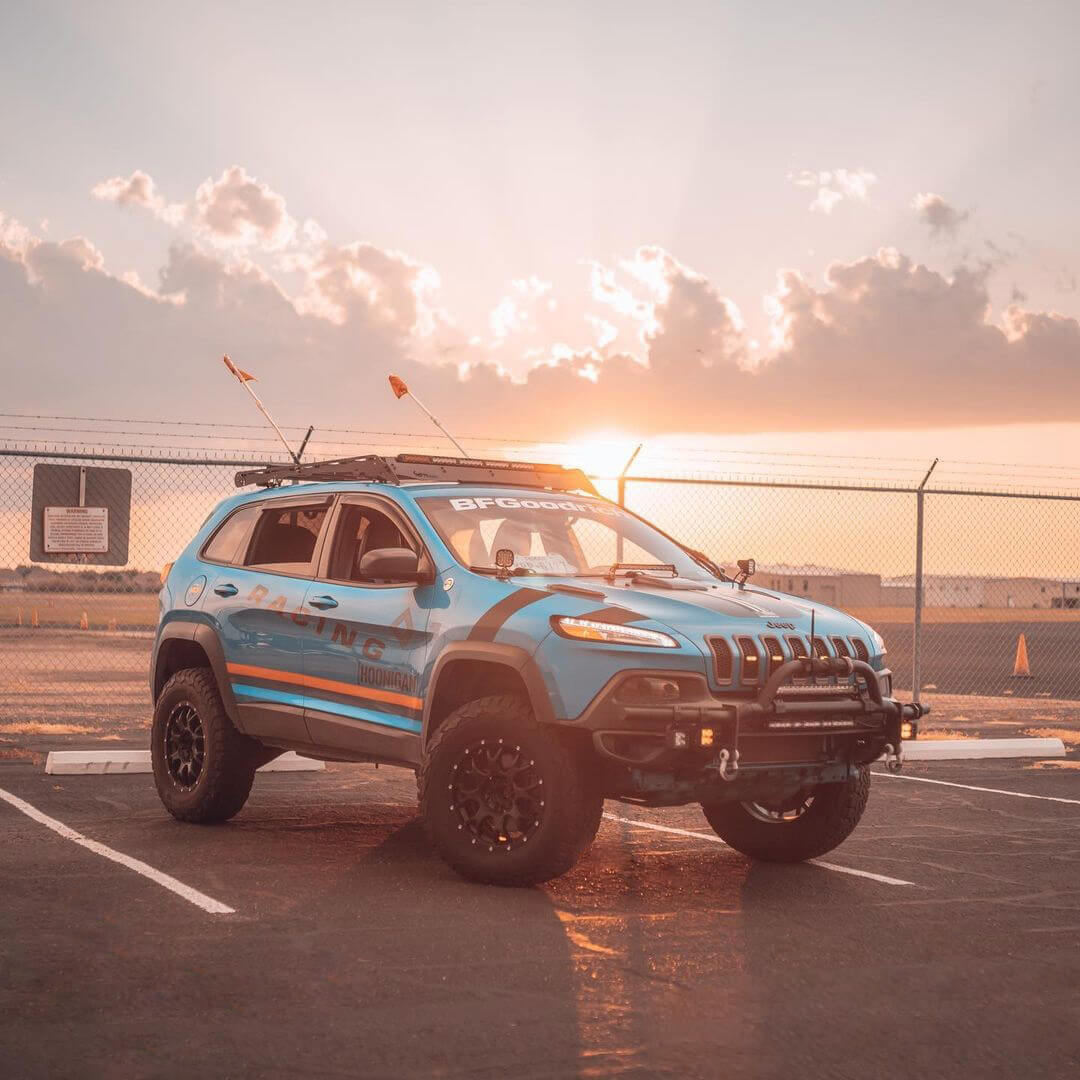 2017 Jeep Cherokee Trailhawk Specs
Engine
V6 VVT 3.2L
Lift height and suspension modifications
4" total lift (as per the owner)
2″ MFC spacer lift
Dobinsons Suspensions Combo (Trailhawk AD2 lifts 1.25″ front and 1.0″ rear. Sport AD1 models lift 2″ front, and 2″ rear)
Heavy-duty Moog Tie rods ends
Heavy-duty Ball joints
Moog sway bar links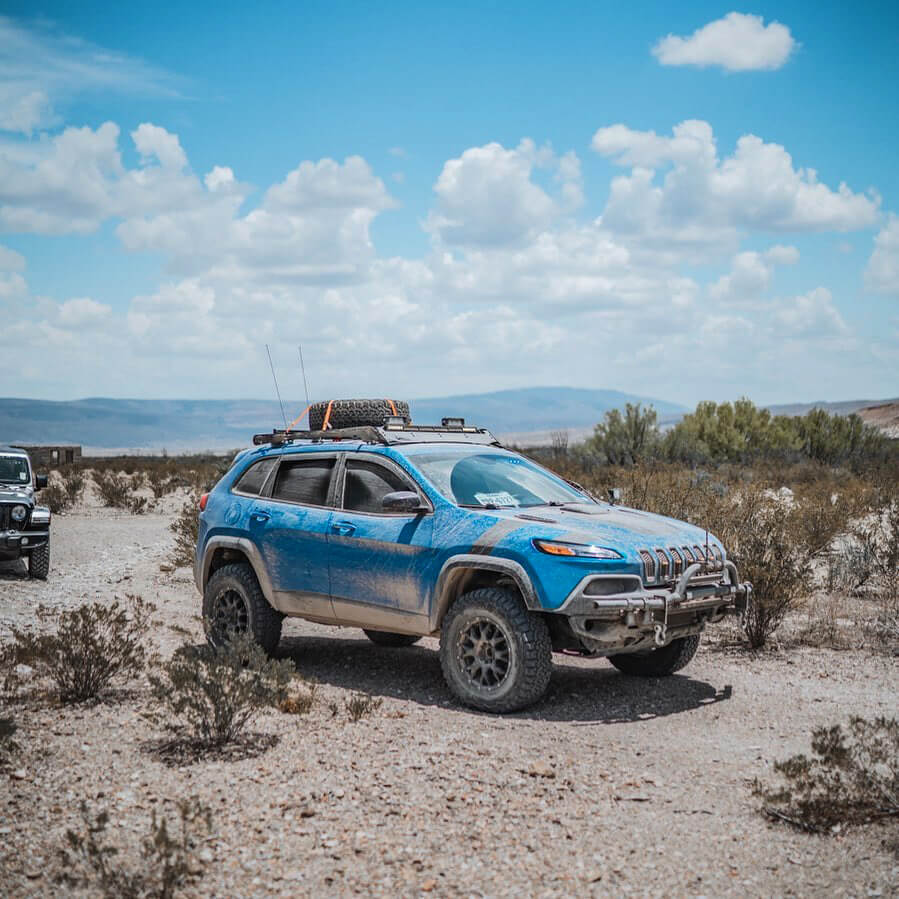 Wheel specs
17" black reinforced wheels
255/75/17 BFGs K0s
Exterior mods
Prerunner front end design
Custom made roof rack system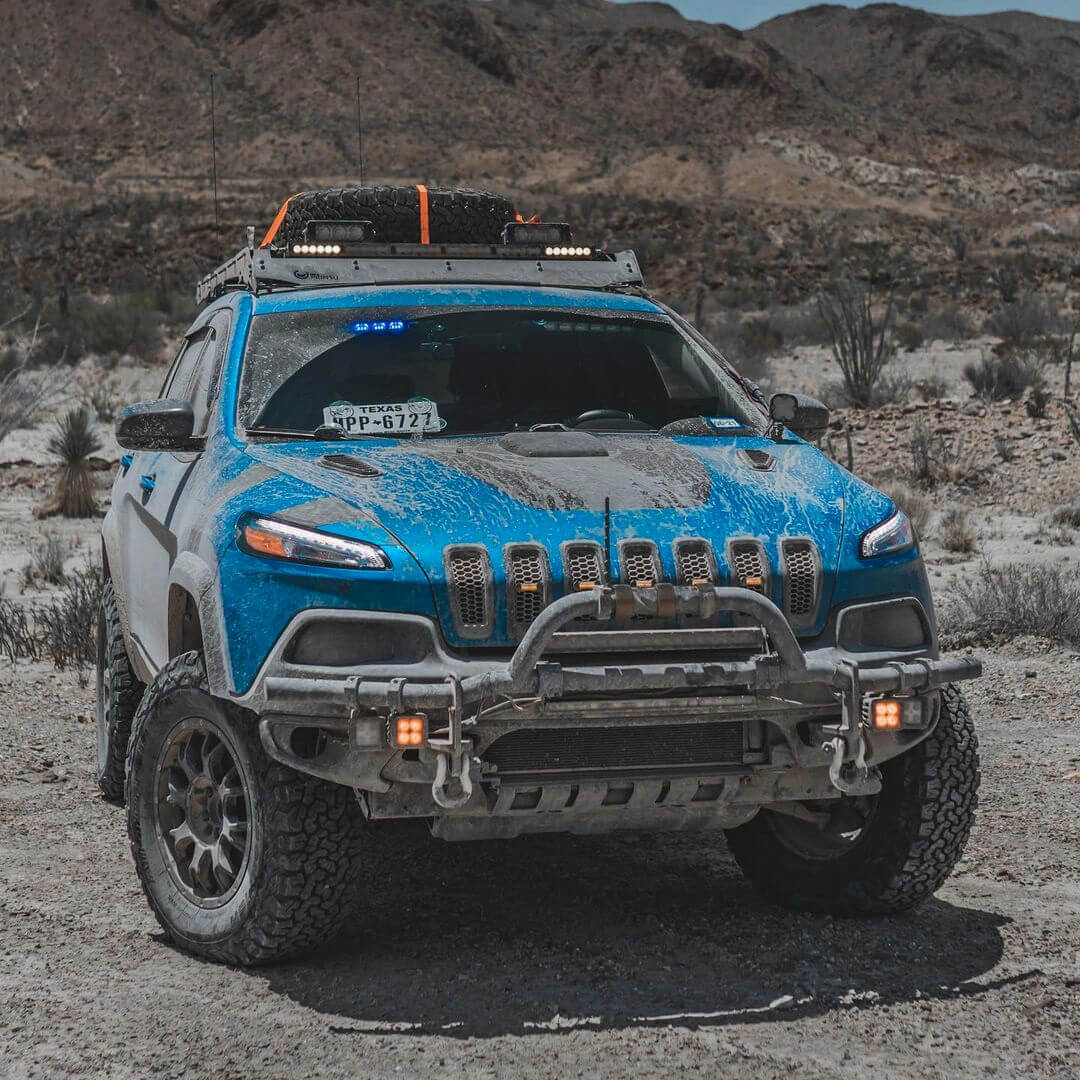 Interior mods
Audi lightning style
Carbon fiber parts
Overland setup
What are your future plans for this vehicle?
– Keep it with me as a memory and get another one.
Watch the progress and find out more about this lifted Jeep Cherokee KL off-road adventure project by visiting the Instagram profile of the owner: @_thysser!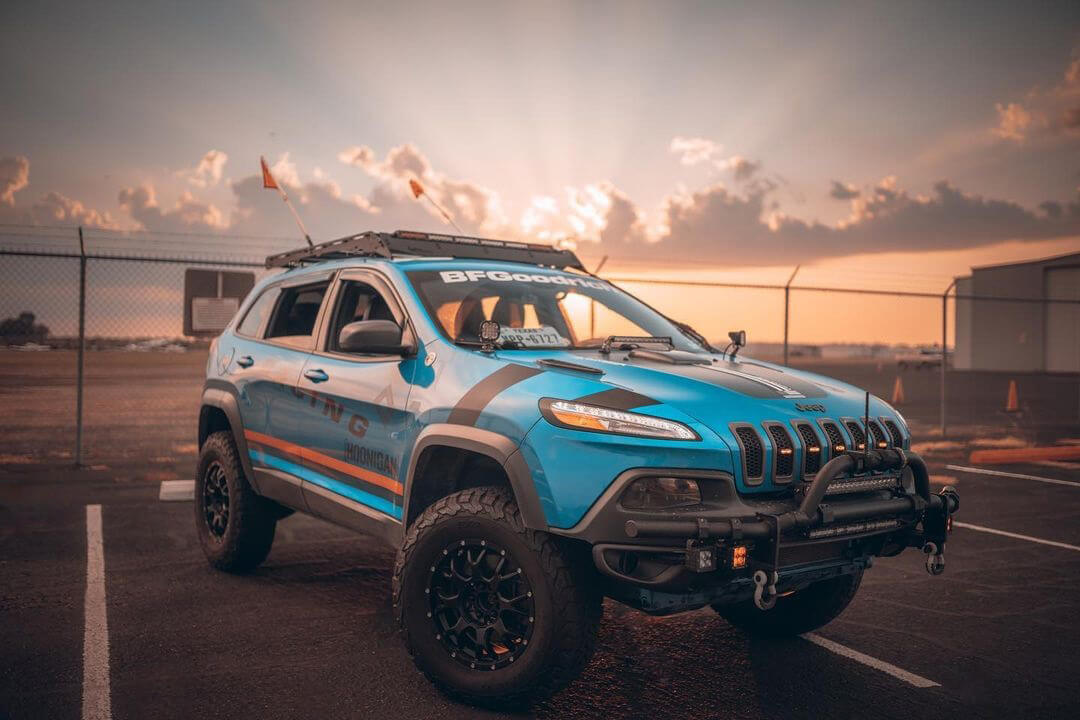 Related Parts & Mods
– Inspired by this Jeep Cherokee build and looking to prepare your own crossover for off-road adventures? Some parts used on this vehicle were sourced from custom shops or custom made, but our team has put together a list of products and accessories available online that may help you to achieve similar results:
Lift Kit
Rough Country 60400 2″ Lift Kit – 2014-2022 Jeep Cherokee KL. This kit will allow you to mount oversized tires like 255/70R17, 32s will require trimming, while 33s will require other modifications and/or a bigger lift.
Wheels
Roof Rack
Roof Top Tent
Awning
*Before ordering any part or accessory, it is recommended that you verify its fitment with a qualified professional and/or seller. We are not responsible for fitment or other issues that may arise from using the products featured on our website.
Stay tuned for more project reviews on Offroadium.com – Follow us on social media, and share this write-up if you enjoyed reading it!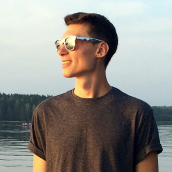 Matt Grabli
Automotive journalist and technical writer at Offroadium.com with more than 10 years of experience in the sphere of aftermarket parts and 4×4 vehicle modifications. Passionate about off-roading, outdoor adventures, and an active lifestyle.