Vintage 1978 Jeep Cherokee Chief With Extensive Off-road Modifications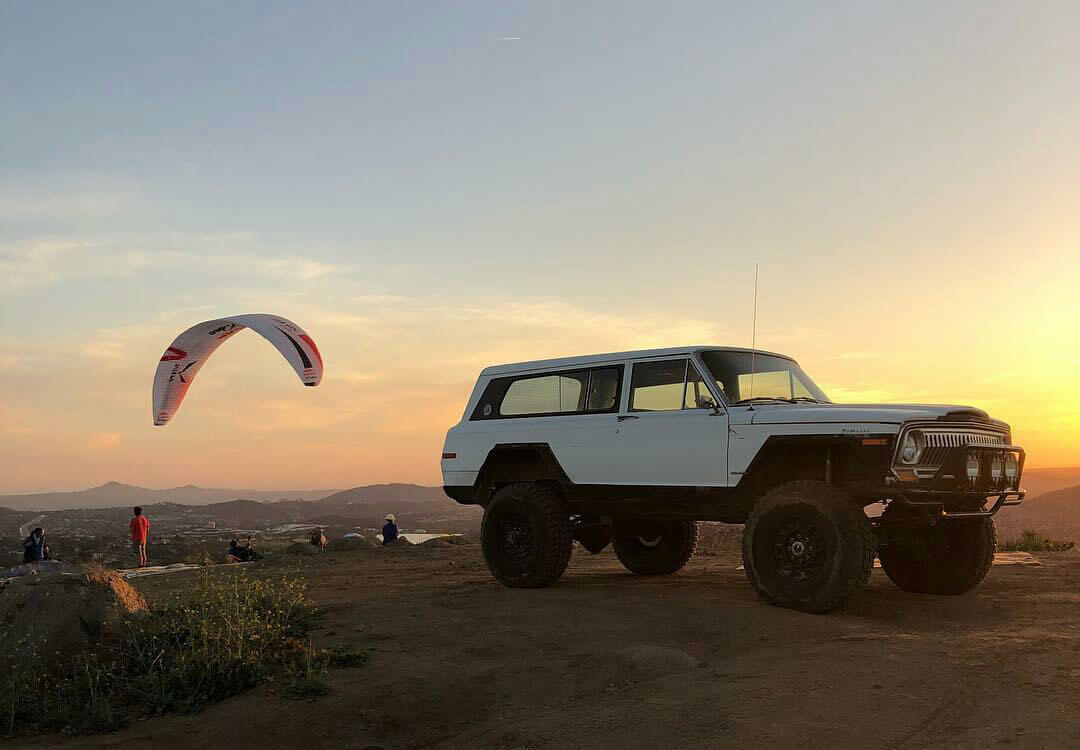 Today we take a closer look at a stunning lifted 1978 Jeep Cherokee Chief with offroad modifications. This model was one of the first big-tire SUVs in the Jeep model lineup in the mid-70-s. Just like it's famous ancestor Jeep SJ, it was equipped with very capable Dana axles and a four-wheel-drive system that allowed this big SUV to conquer even the most challenging terrain. It inherited the platform and design elements of the higher level Wagoneer SJ models that are currently being popular among the collectors and fans of the vintage SUV. By the way as per Wikipedia, the term "Sport Utility Vehicle" appeared for the first time in the 1974 Cherokee sales brochure, which later became a common abbreviation for vehicles of this kind.
The Cherokee Chief was marketed as the "sporty" two-door variant of Jeep Wagoneer so it became very popular among the younger drivers and off-road enthusiasts. Aftermarket lift kits and big tires have opened even more directions for these capable machines.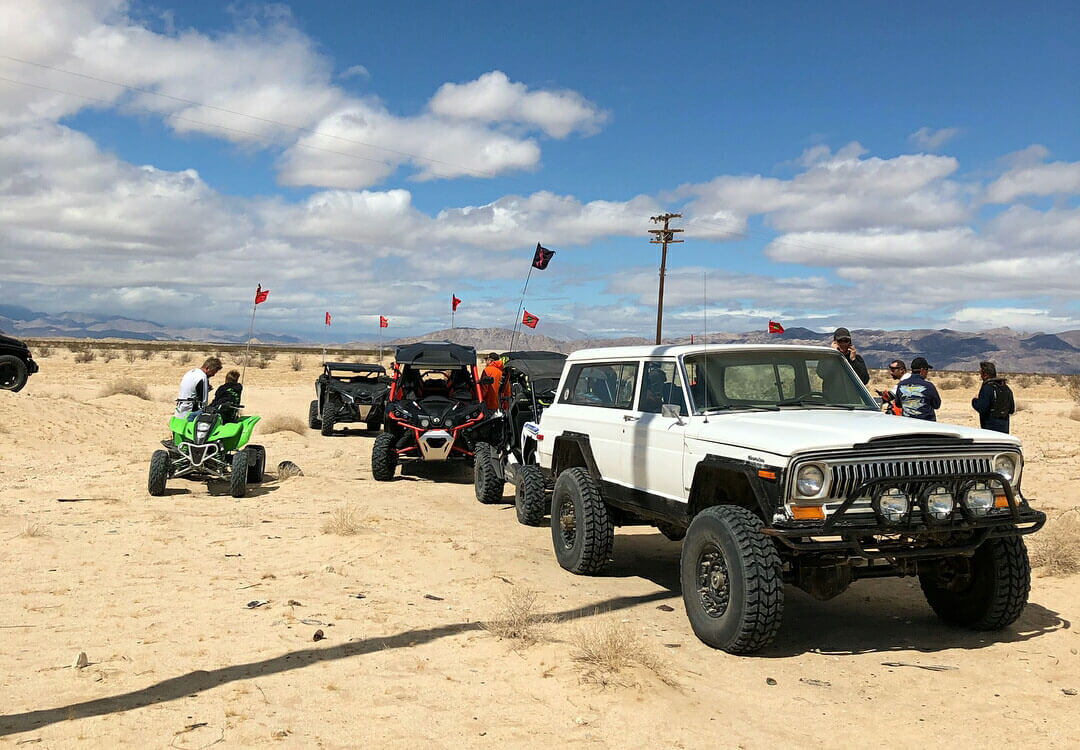 Powertrain
This Jeep Cherokee Chief is powered by a gas guzzling 401 AMC V8 motor with rebuilt Turbo 400 transmission and a shift kit that provide enough torque to all four wheels.
Suspension and Drivetrain
The suspension and drivetrain are represented by Dana 60 and 14 bolt 1-ton axles, Twin stick Dana 300, San Diego Driveline driveshafts, full high steering, spring over flip in the front. The truck has got a 4 inch lift with F250 longer travel shock mounts, Deaver springs and shackle flip in the rear.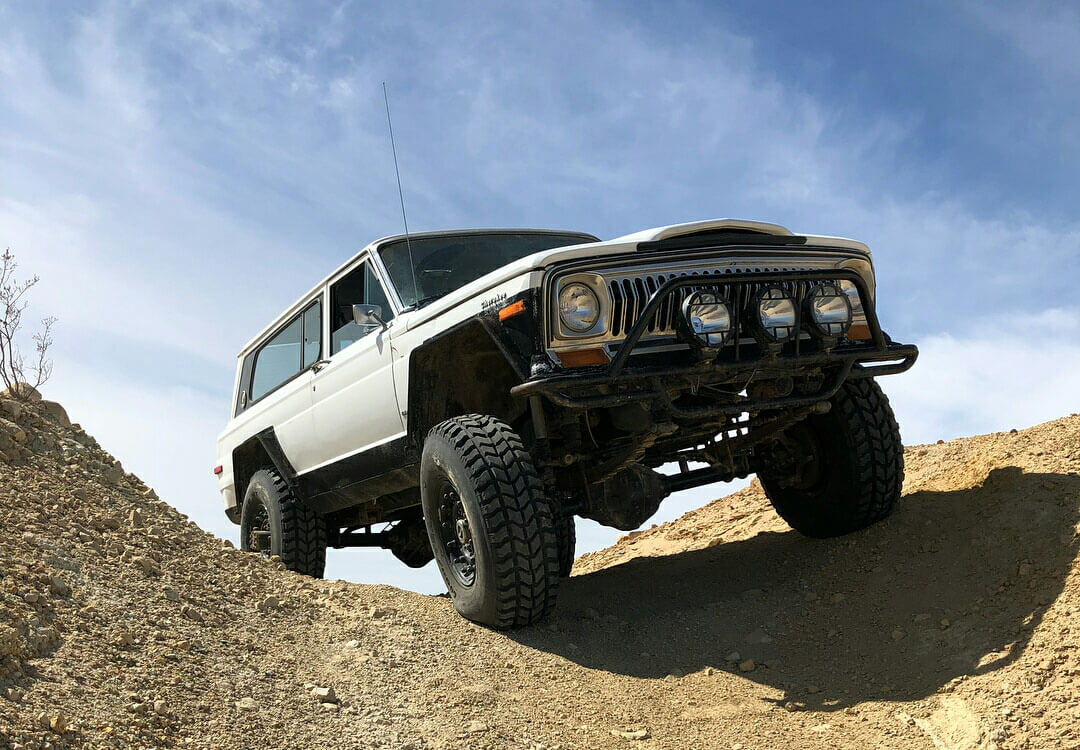 Wheels
The Jeep is equipped with some serious Hummer h1 wheels wrapped in 37 inch military Wrangler M/T tires with Trail Worthy Fab double beadlock inserts.
Other Mods
The original wide track fenders and bumpers were replaced with DIY custom fabricated tube fenders and bumpers. Another great thing about this awesome truck is that it's equipped with a dual battery setup to run a 24-volt welder for trail repairs.
Needless to say that this Jeep Cherokee Chief is prepared for some serious off-roading, regardless to the type of terrain, but it's also driven on the streets and occasionally used to pull jet skis to the beach in style.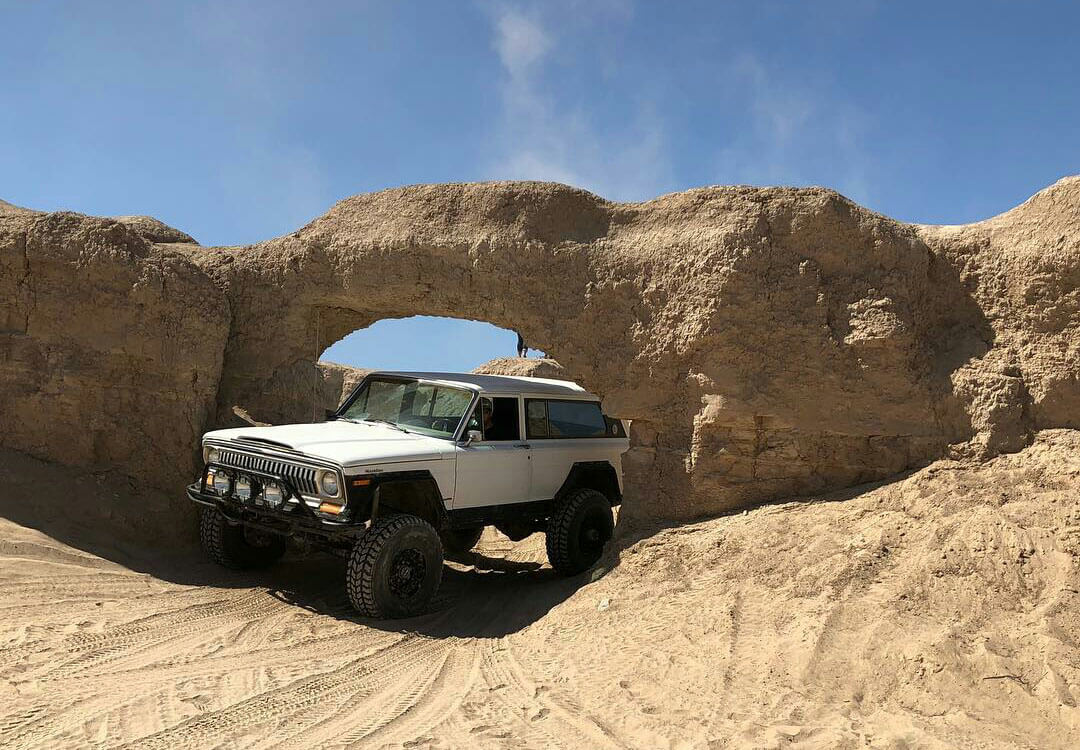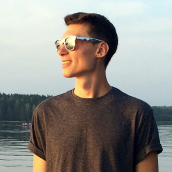 Matt Grabli
Automotive journalist and technical writer at Offroadium.com with more than 10 years of experience in the sphere of aftermarket parts and 4×4 vehicle modifications. Passionate about off-roading, outdoor adventures, and an active lifestyle.