Fitment Guide: Chevy K10 on 24×14 Rims Wrapped in M/T Mud Tires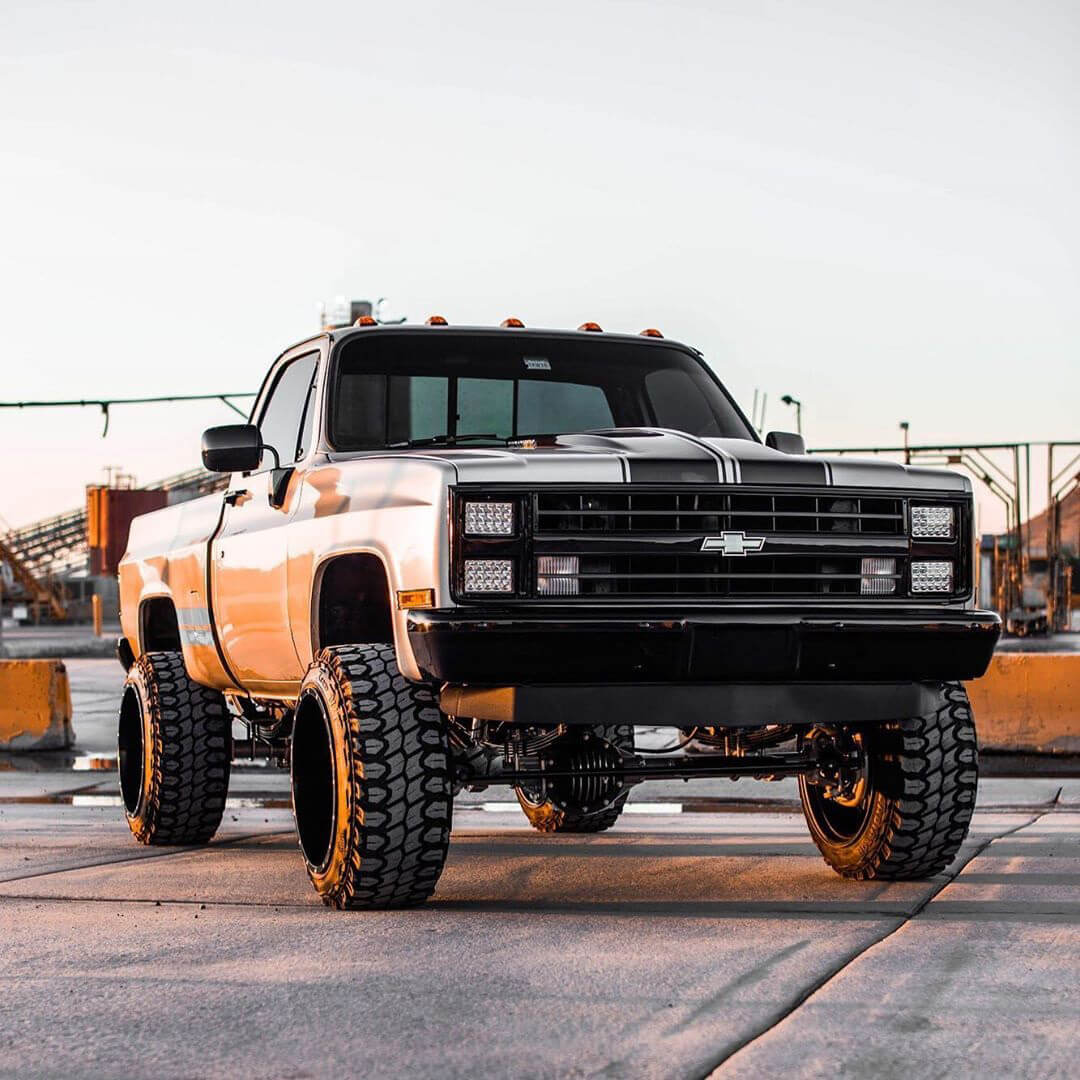 Installing 24″ custom wheels on a classic Chevy K10 Square Body truck is a controversial topic for the purists, because they take away that classic aesthetic. But for the fans of custom lifted trucks, it can be an exciting and rewarding challenge. The 24″ wheels require a bigger lift kit than the more traditional 20″-22″ sizes due to the larger size of the wheel and tire combination. This means that you'll need to install higher quality suspension components with greater travel range.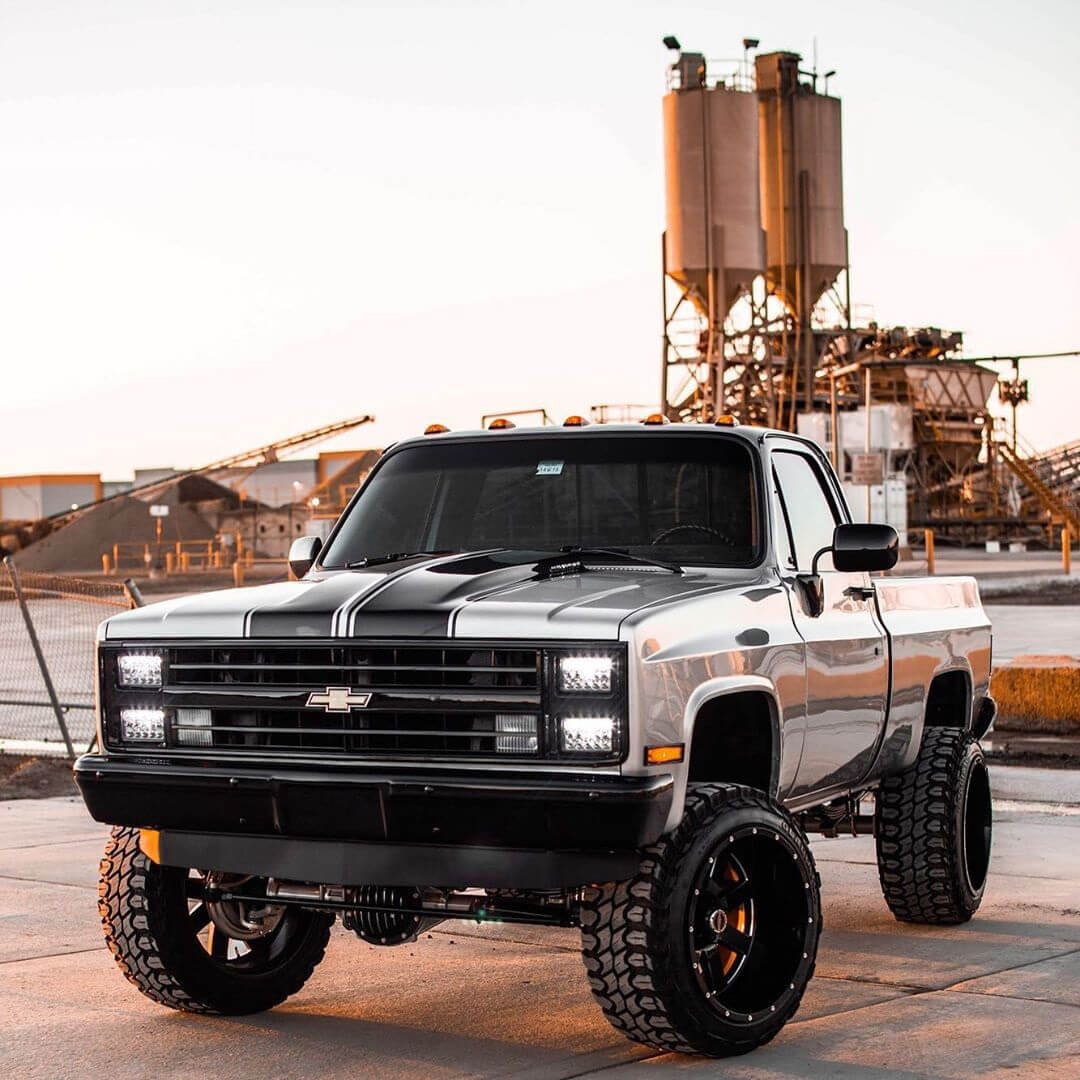 Additionally, you may need to upgrade the brakes and other components to handle the increased weight of the larger wheel and tire combination. It's important that you take your time when selecting the right components for your truck, as the wrong parts could cause damage or create an unsafe driving experience. With the right setup, however, a classic Square Body can look incredible with the right 24″ wheel and tire combination. The result is a truck that stands out from the rest and turns heads wherever it goes!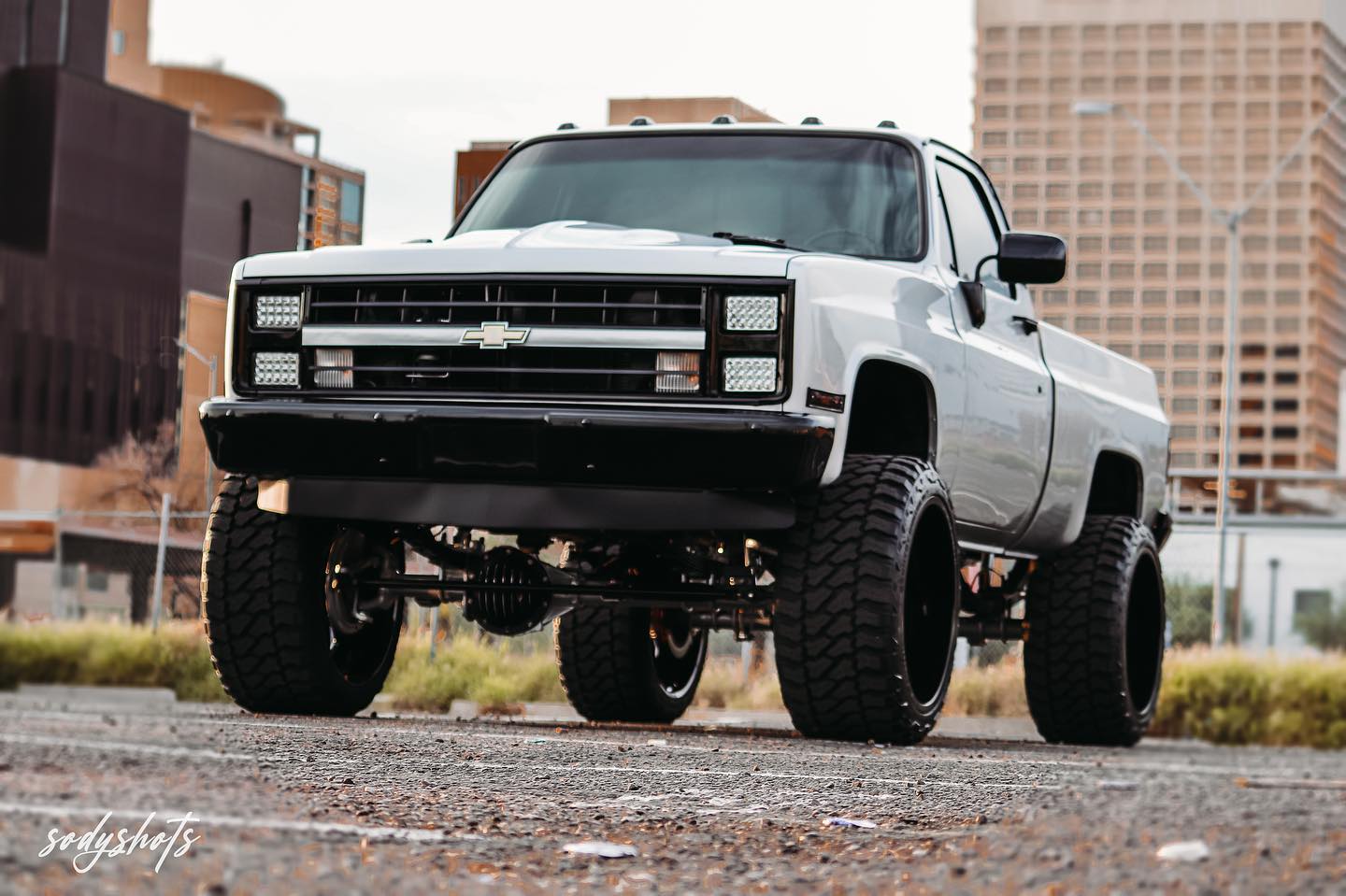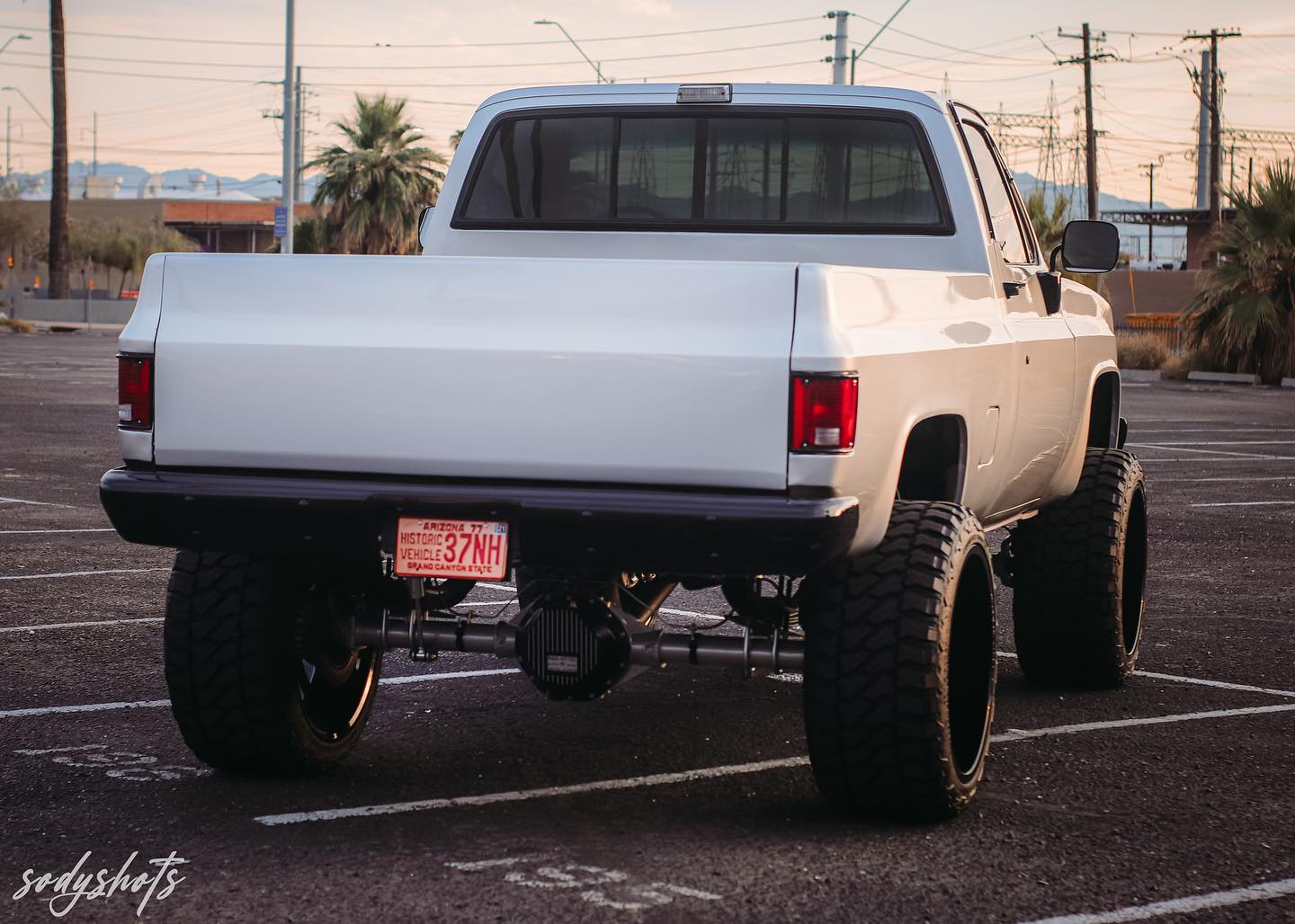 Disadvantages
Disadvanages to consider before installing 24″ wheels on a Chevy K10 include increased fuel consumption, reduced acceleration and braking performance, and of course tire wear if you choose beefy M/T tires.
Avantages
Advantages of the 24″ rims are certainly the looks. You can choose from different styles, designs, sizes and finishes to match your truck's theme. The extra wheel width also provides better handling and improved cornering stability.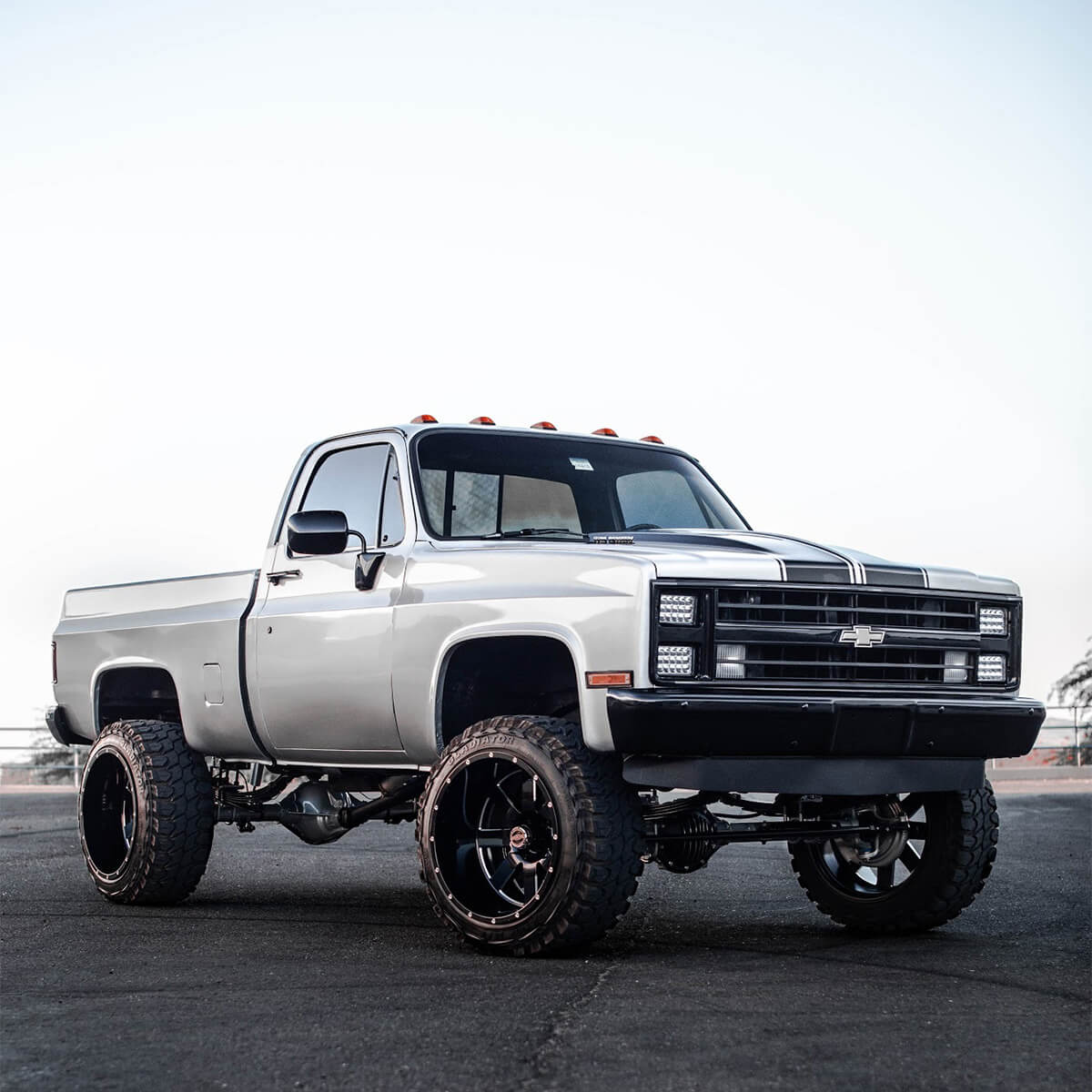 Example of a 24×14 Wheel & Tire Combo
Keep in mind that 24×14 isn't a great option for off-roading due to the low tire profile, which leaves pretty much no space to deflate. If you're into off-roading 17 to 20″ wheels are much better options.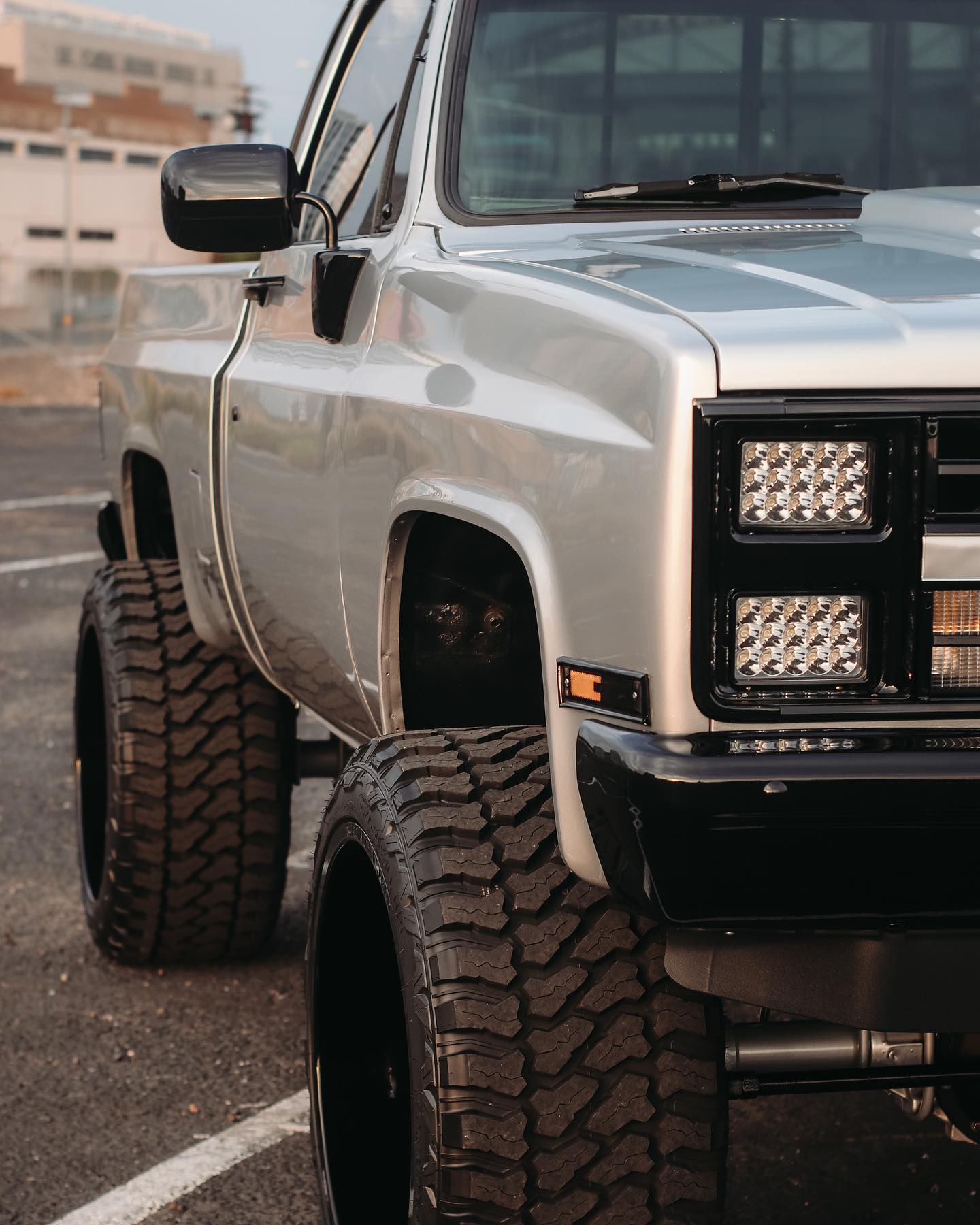 This particular truck sits on a set of 24×14 Specialty Forged SF007 wrapped in a 35×15.50 R24 Fury M/T tires that look simply amazing. Read our feature dedicated to this square body here.
Conclusion
If you want to take your classic K10 to the next level with 24″ custom wheels, it can be a rewarding and exciting experience – just do your research and make sure that you use quality components! With the proper setup, the result will be a unique truck that stands out from the crowd.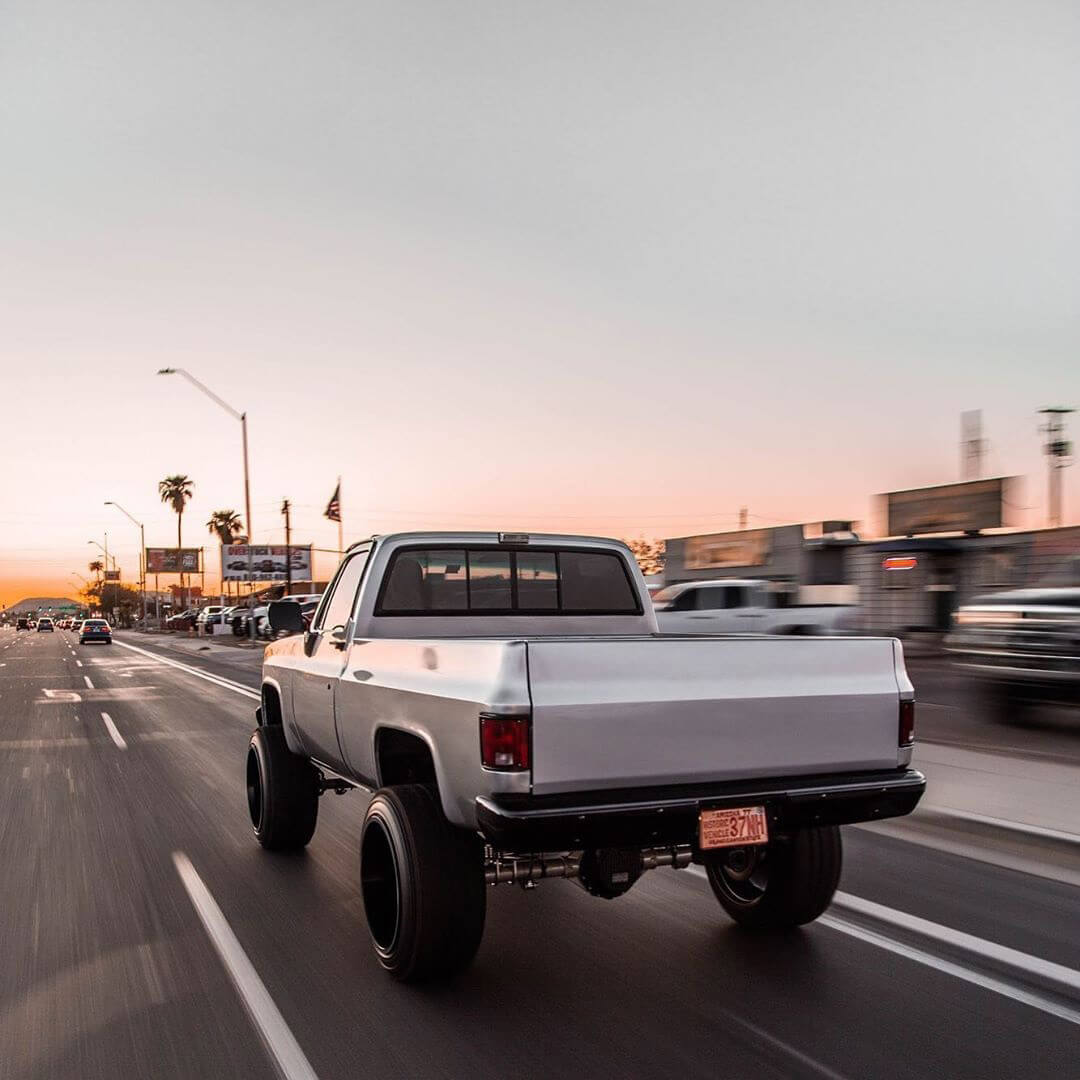 Watch the progress and find out more about this Chevy K10 project by visiting the Instagram profile of the owner: @evanmmonte!
Stay tuned for more project reviews on Offroadium.com – Follow us on social media, and share this write-up if you enjoyed reading it!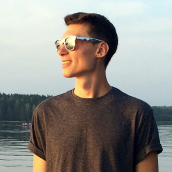 Matt Grabli
Automotive journalist and technical writer at Offroadium.com with more than 10 years of experience in the sphere of aftermarket parts and 4×4 vehicle modifications. Passionate about off-roading, outdoor adventures, and an active lifestyle.