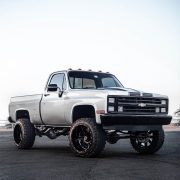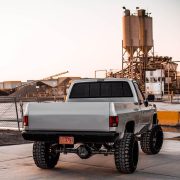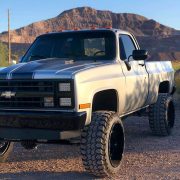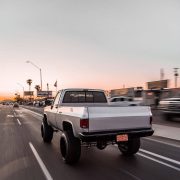 View Gallery
The third-generation Chevrolet Silverado remained in production for almost two decades. During its production period, millions of these vehicles were sold, which makes it one of the most popular pickup trucks in history. Modification enthusiasts love these trucks because they have been around a long time, so the aftermarket for parts is huge.
The square body design, called "the Rounded Line" by the GM, is pretty distinctive and holds up even today. It was considered revolutionary at the time. The third generation Chevy is one of the first vehicles developed with the use of a wind tunnel.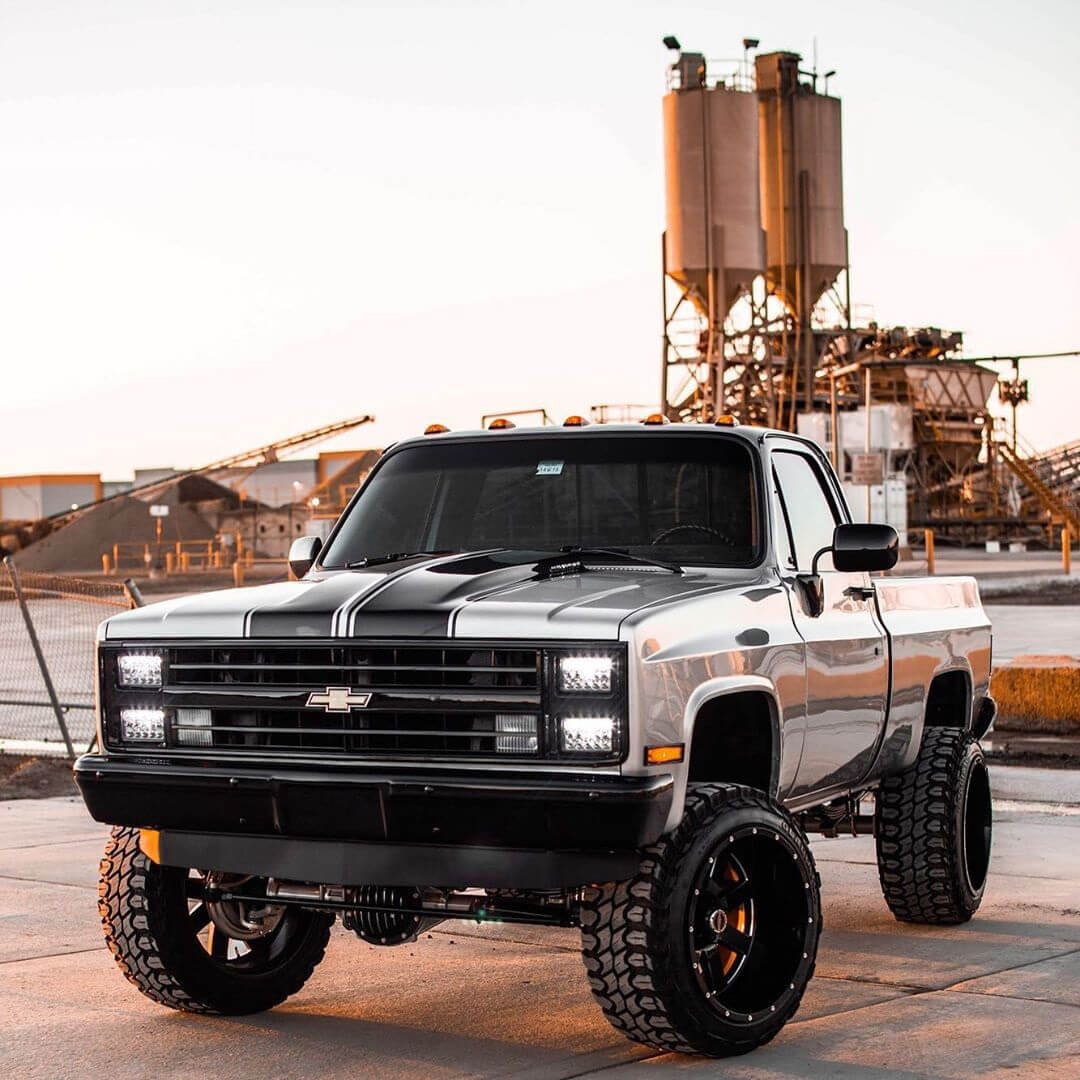 We've contacted Evan Monte from Phoenix, Arizona who owns the 1987 Chevy Silverado V10. In its last year of production, GM changed the C/K-Series nameplate replacing it with the R/V-Series where V-Series represented the fuel injection. The truck has a great sentimental value for Evan because his family has owned it since the 90s. He always loved tinkering around with the vehicle with his dad and they completely transformed it together in their family garage preserving classic lines and adding modern design touches. 6-inch lift, powder-coated and color-matched suspension look amazing. Receiving so much care and attention, this unique Chevy truck will serve its owners for generations to come.
"The truck has a great sentimental value for Evan because his family has owned it since the 90s"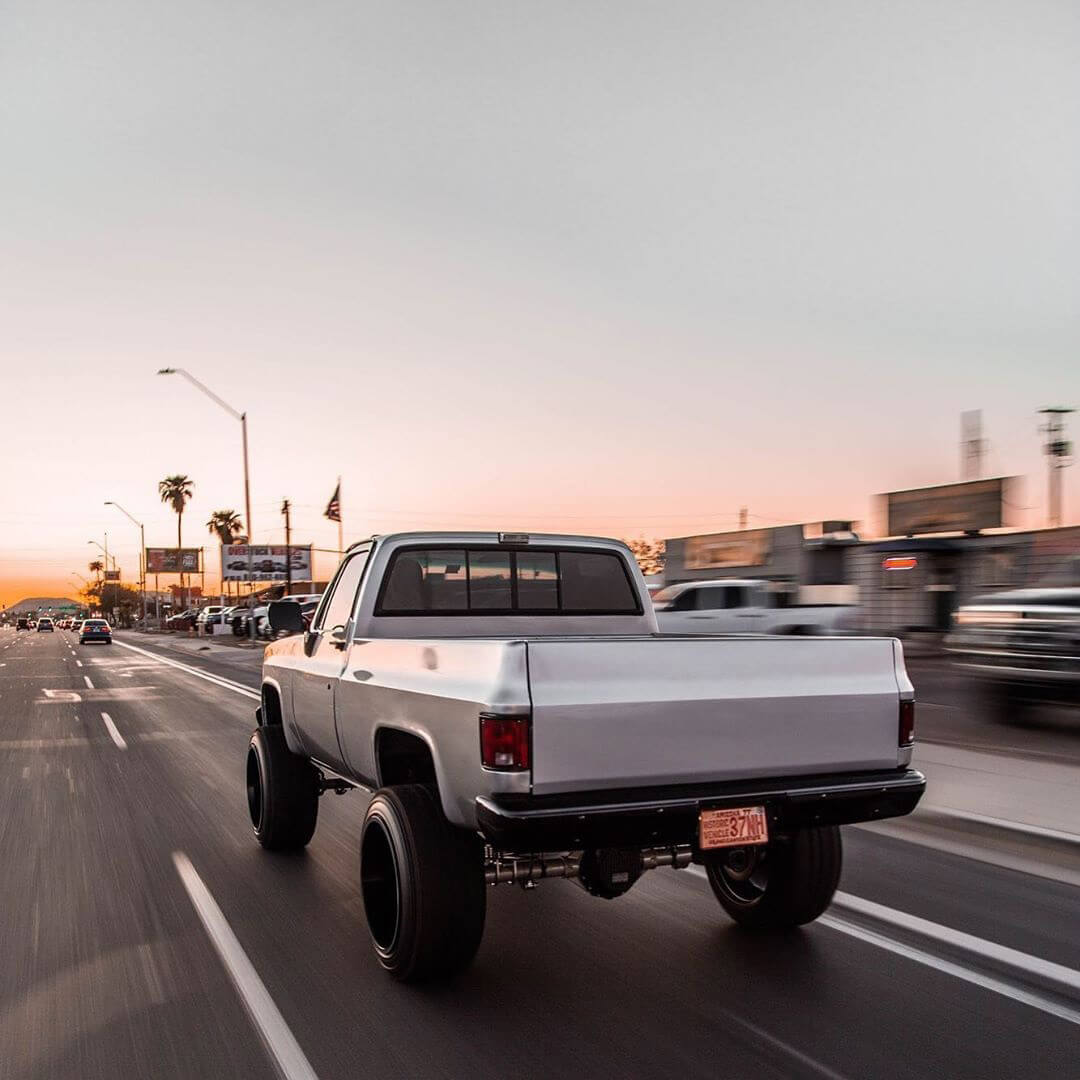 How did you become interested in off-roading?
– I've built vehicles starting in high school. It's always been a passion of mine.
Why did you choose this particular model for your project?
– This truck has been in my family since 1990. It has more sentimental value than any dollar value out there.
What inspired you to choose this modification style?
– I like taking a classic vehicle and blending it with modern styling and upgrades.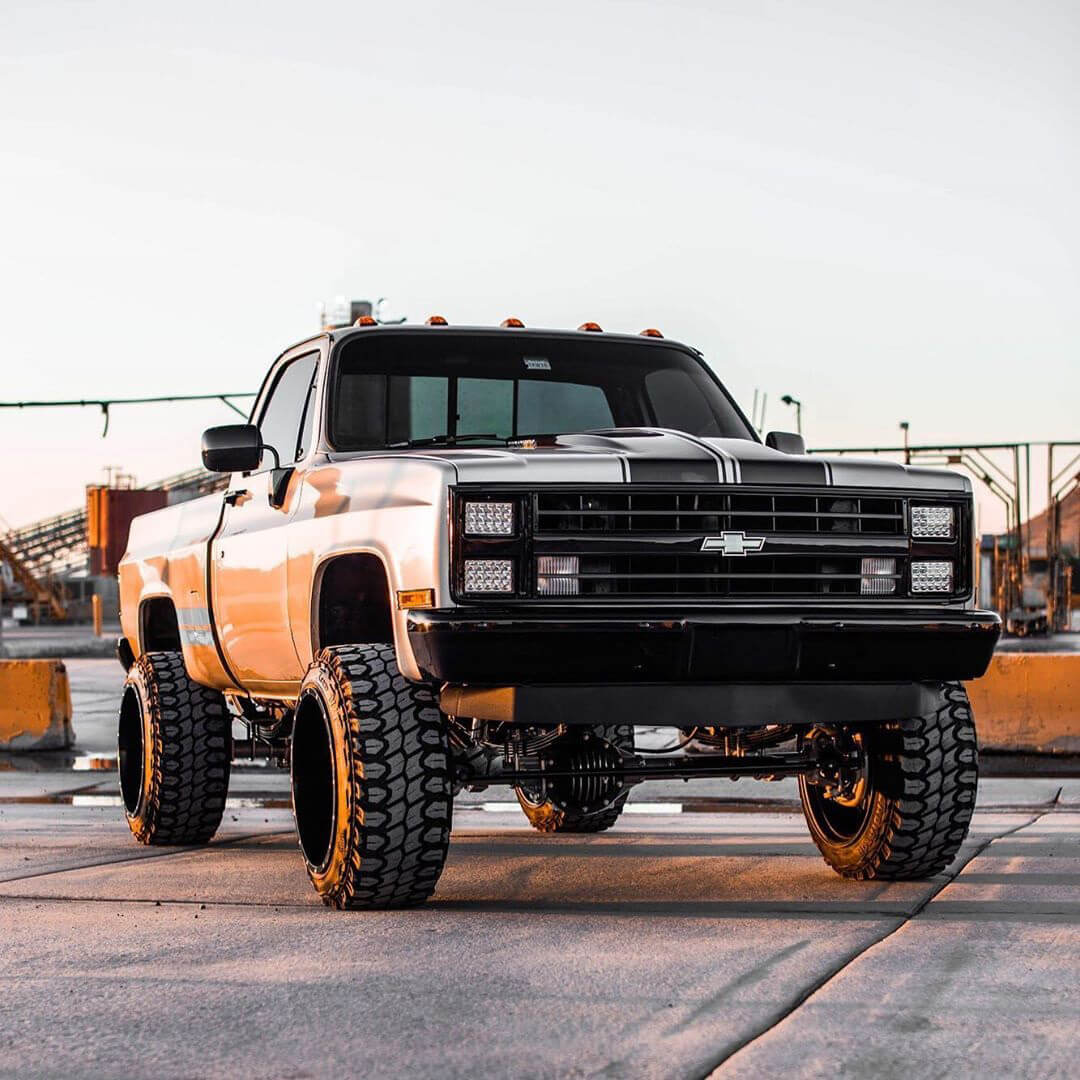 Chevy K10 / C10 Renamed Into Silverado V10 / R10
In 1987s GM decided to change their common designations used to distinguish the 4×4 and RWD trucks. Since that year all Chevy K10, K20, K20 were renamed into V10, V20 and V30, while the rear-wheel-drive models changed the name from C10, C20, C30 to R10, R20, R30.
"GM did not equip these trucks with the V10 engines, it was just the series name change"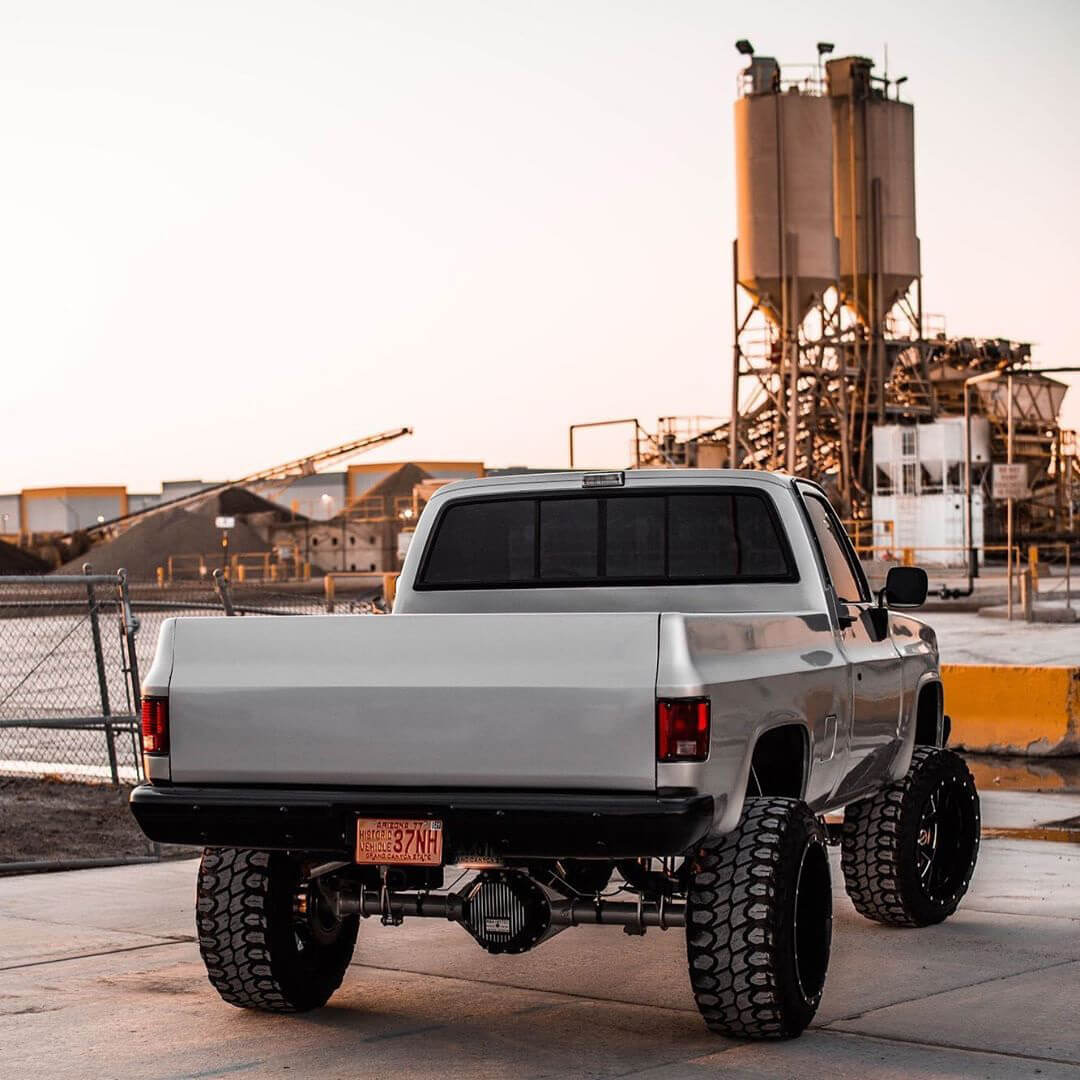 What challenges did you face while putting it together?
– This truck was built solely by myself and my father. It's been built in a two car garage. No fancy shops, no lifts.
What do you love about your vehicle?
– I love the stance of my truck. I love how it sits level without the typical rake you see. And I love how wide it is.
Is it your daily or a weekend ride?
– It's a weekend driver, but I use it as much as I can.
Do you take it off road? If so, where and how often?
– Never. It's too clean to get muddy.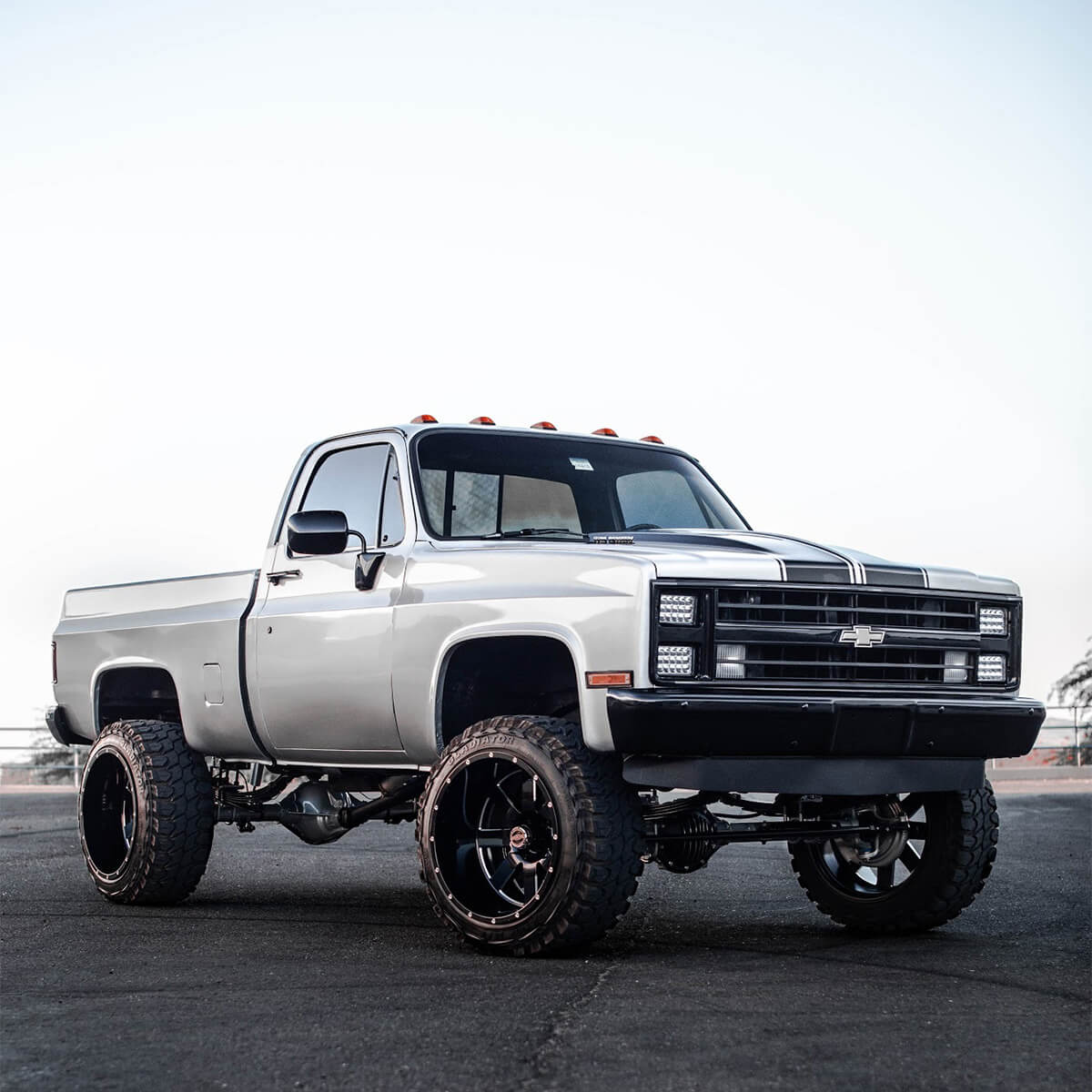 Engine
– 350 4 bolt main crate motor
Lift and suspension
– 6" rough country lift
– All color matched and powder coated
Wheels
– Soon to be 24×14 American Force Spirits
2022 Update – 24×14 Specialty Forged SF007 wrapped in a 35×15.50R24 Fury MT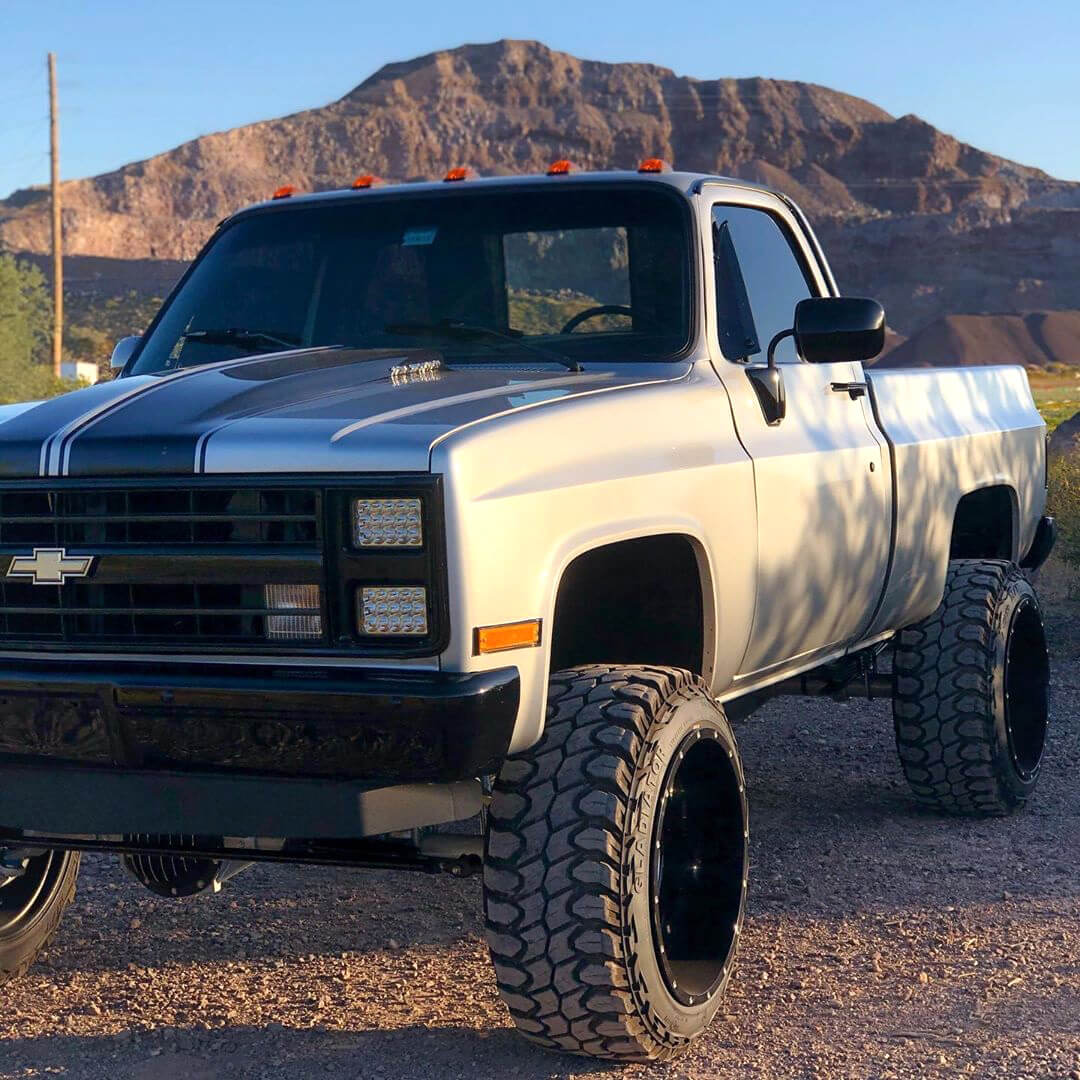 Exterior
– Shaved tailgate
– Custom silver paint and a cowl hood
– All trim powder coated black
Interior
– Factory interior color changed to black with billet accents
All other mods
– 14 bolt swapped rear end
– Both axles and suspension are powder coated black and silver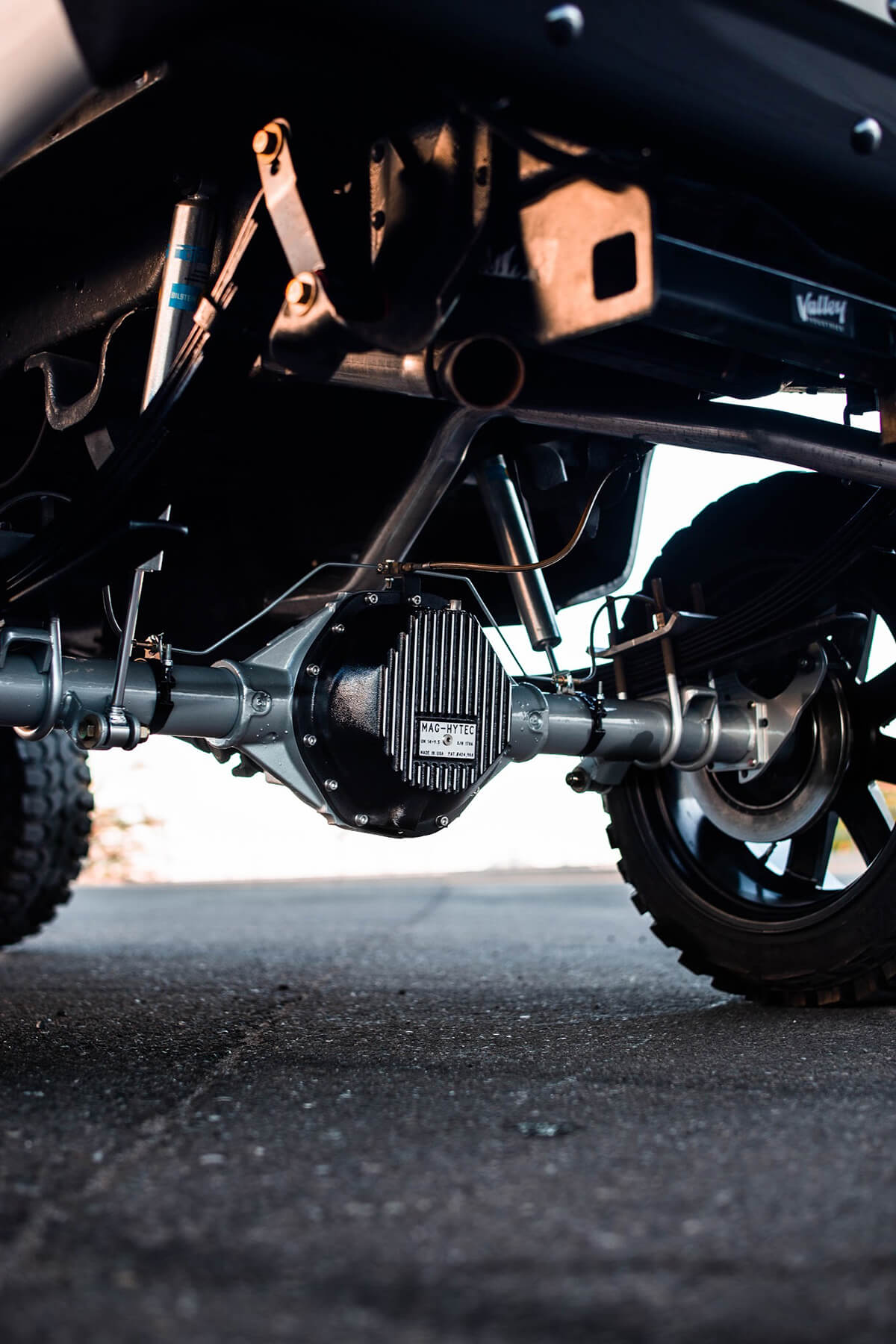 What are your future plans about this vehicle?
– Next on the list is a motor swap. Everyone needs more power.
Anything else you would like to share about your vehicle or about the off-roading in general?
– I hope more people develop the passion to keep these old vehicles on the road. They're iconic and embody the classic Americana.
Watch the progress and find out more about this Chevrolet V10 Silverado project by visiting the Instagram profile of the owner: @evanmmonte!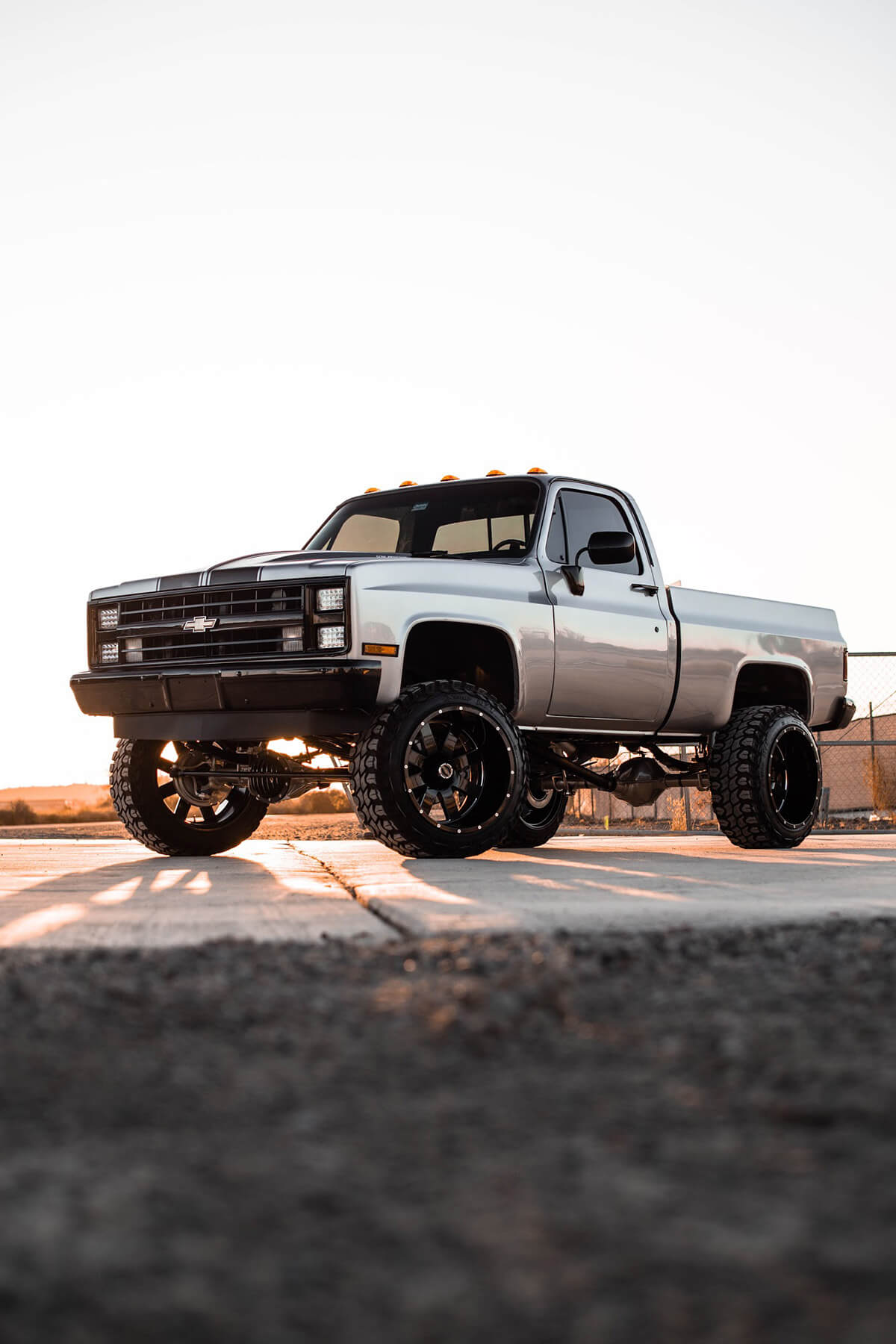 Related Parts & Mods
– Inspired by this Squarebody Chevy build and looking to prepare your own truck for off-road adventures? Some parts used on this vehicle were sourced from custom shops or custom made, but our team has put together a list of products and accessories available online that may help you to achieve similar results:
Lift Kit
Wheels
Interior
LED Lights
*Before ordering any part or accessory, it is recommended that you verify its fitment with a qualified professional and/or seller. We are not responsible for fitment or other issues that may arise from using the products featured on our website.
Stay tuned for more project reviews on Offroadium.com – Follow us on social media, and share this write up if you enjoyed reading it!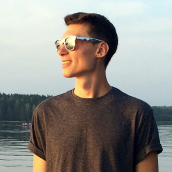 Matt Grabli
Automotive journalist and technical writer at Offroadium.com with more than 10 years of experience in the sphere of aftermarket parts and 4×4 vehicle modifications. Passionate about off-roading, outdoor adventures, and an active lifestyle.