Squarebody Chevy K30 Crew Cab on 38s With a Prerunner Kick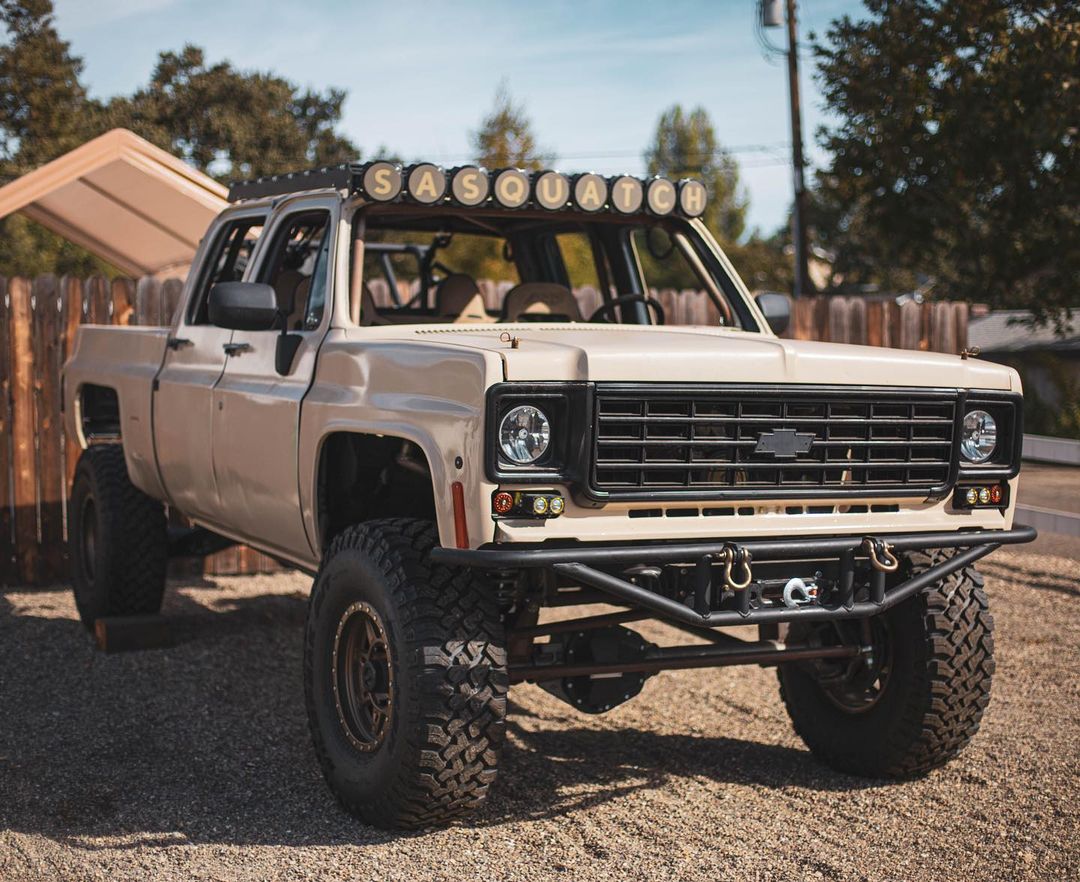 There's something cool in square body Chevy trucks that makes them desirable even today. For some of us it's the feeling of nostalgia they spark in our hearts, for others it's just a simple and reliable old-school truck with pretty much endless off-road potential.
When Jordan Kepler, from Santa Ynez, CA decided that he needed a cool truck capable enough to assist him in various 4×4 adventures in both mountains and desert, his choice fell on a rusty 1973 Chevy K30 Crew Cab truck that little by little evolves into an almighty off-road rig.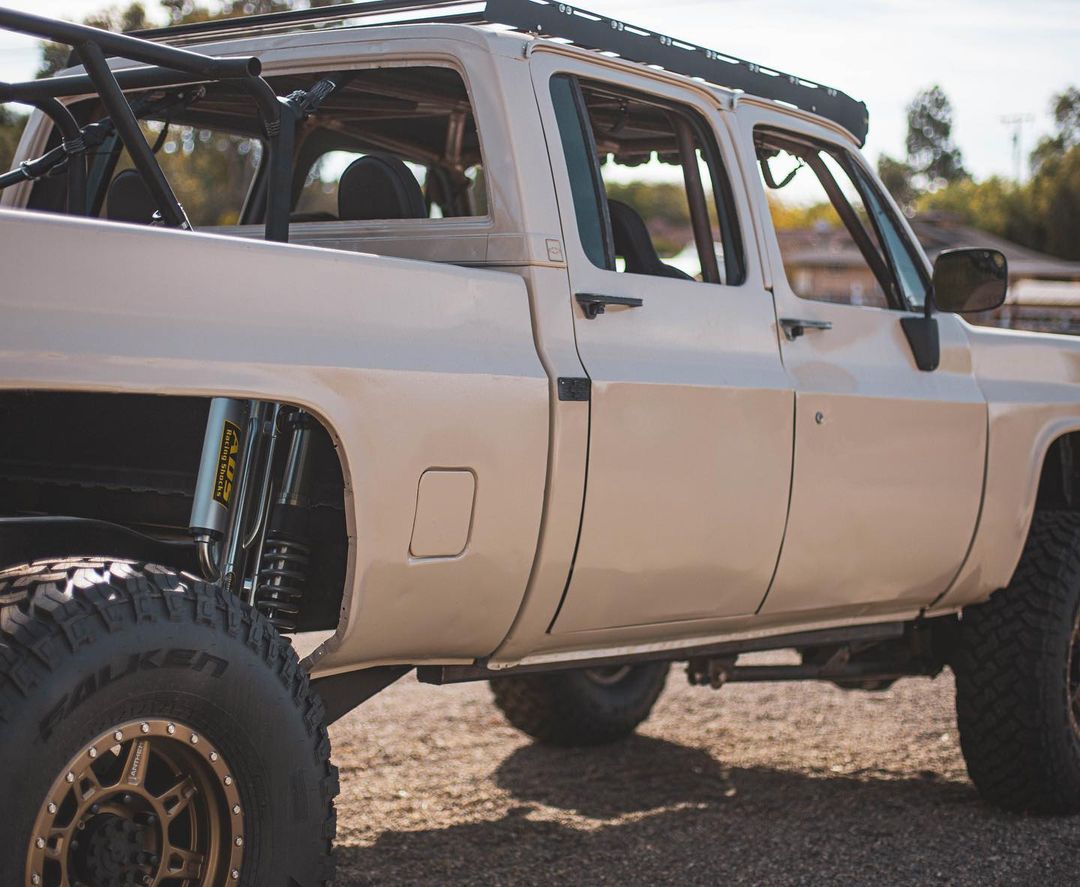 How did you become interested in off-roading?
– Started with a 1996 jeep grand Cherokee v8 4×4 in high school, then once I could buy my own truck it snowballed from there.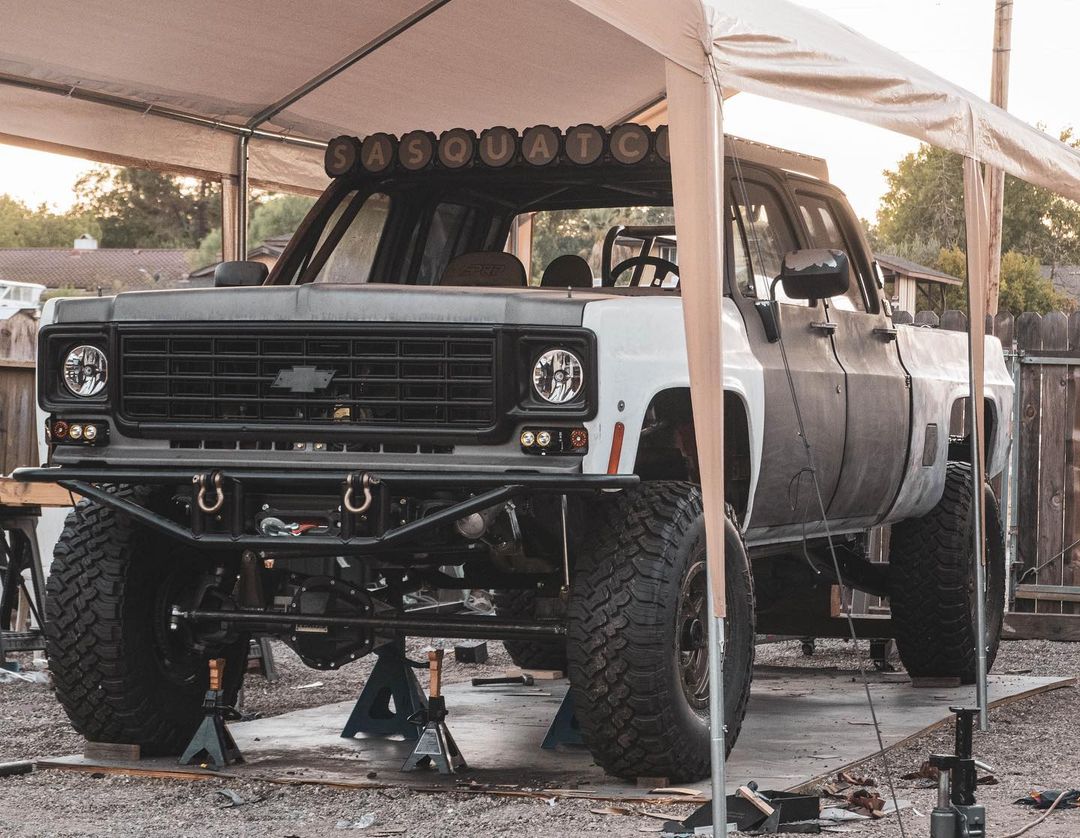 Why did you choose this particular model for your project?
– I've always wanted a truck that could play in both the rocks and desert and I fell in love with the Chevy Silverado I had previously and wanted to keep the chevy theme alive.
What inspired you to choose this modification style?
– I wanted to be able to hang with friends on the rubicon and friends in Glamis. (so basically Johnson Valley) so that's why I wanted to do big 1 ton axles with a little Prerunner kick.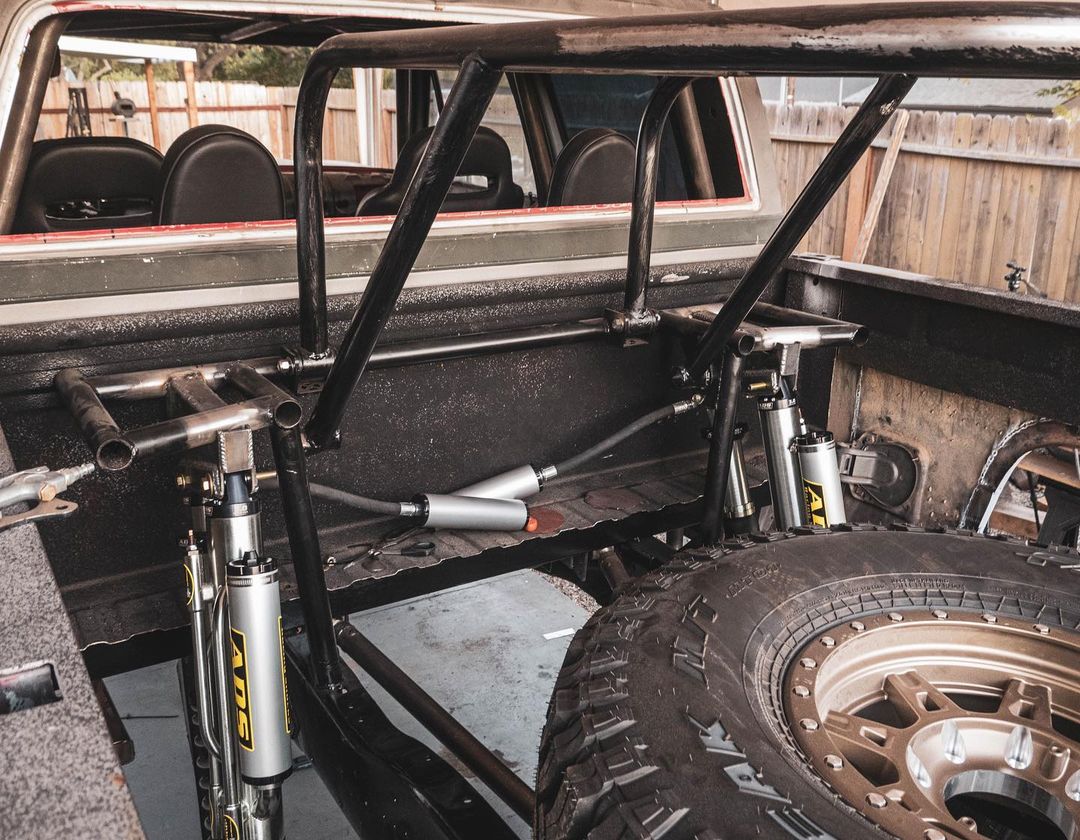 What challenges did you face while putting it together?
– Every single step is challenging. I have never done any of this before and I'm learning as I go.
What do you love about your vehicle?
– I really love how I was able to not stray too far from the "stock" look and kept it clean-looking. Everything I cut up, I have put back together in a decent way. Don't get me wrong, this is not a resto, but I think it does justice to the name squarebody K30.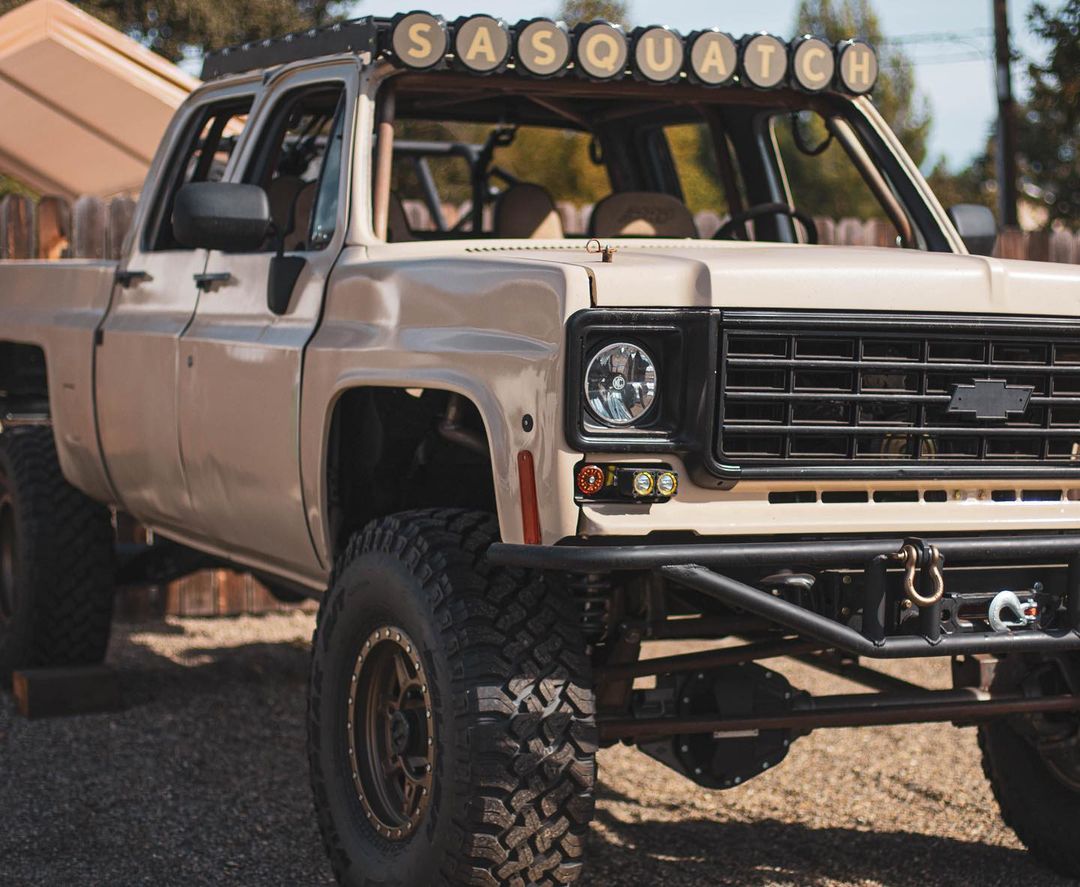 Is it your daily or a weekend ride?
– It will hopefully be my daily.
Do you take it off road? If so, where and how often?
– I will eventually.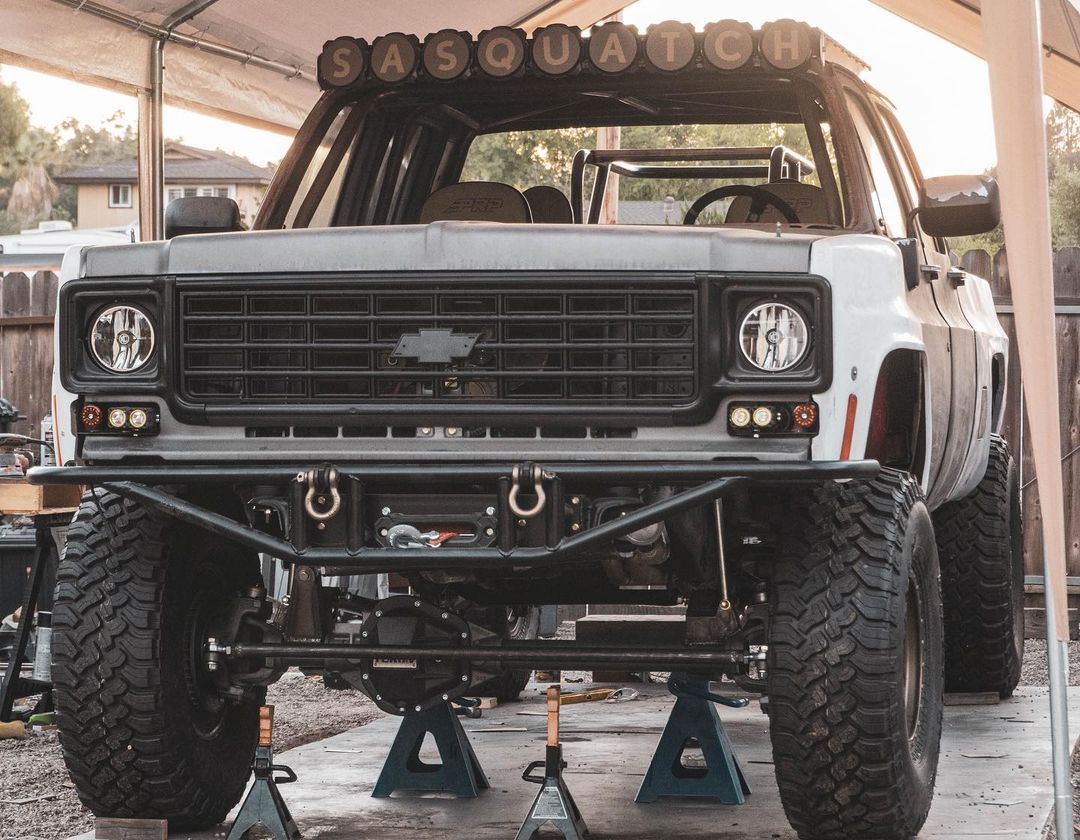 1973 Chevy K30 Crew Cab – Specs
Engine specs, modifications
– TBD, Powertrain is the next step i have to learn about and save up for.
Lift height and suspension modifications
– 1 ton axle swap, Dana 60 up front with @fortifyoffroad/ @robertscustomtrucks radius arm kit and 2.5 – 14″ coil-overs from ADS. Rear is a full float 14 bolt with truss that I made a custom trailing arm 4 link suspension. I welded up the boxed lower arms that house a 2.5″ – 12″ coil-overs and a 3.0 triple tube bypass shock from ADS.It should have about 13″ of travel in front and about 22″ in the rear.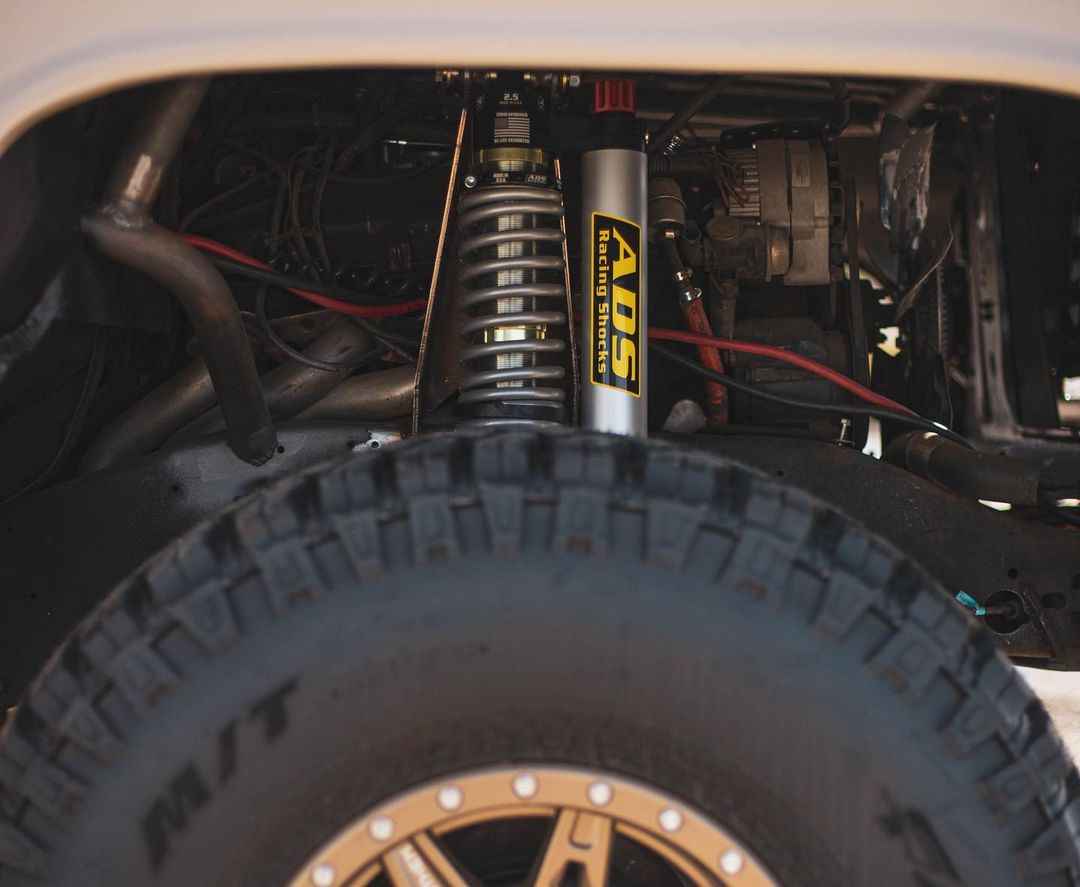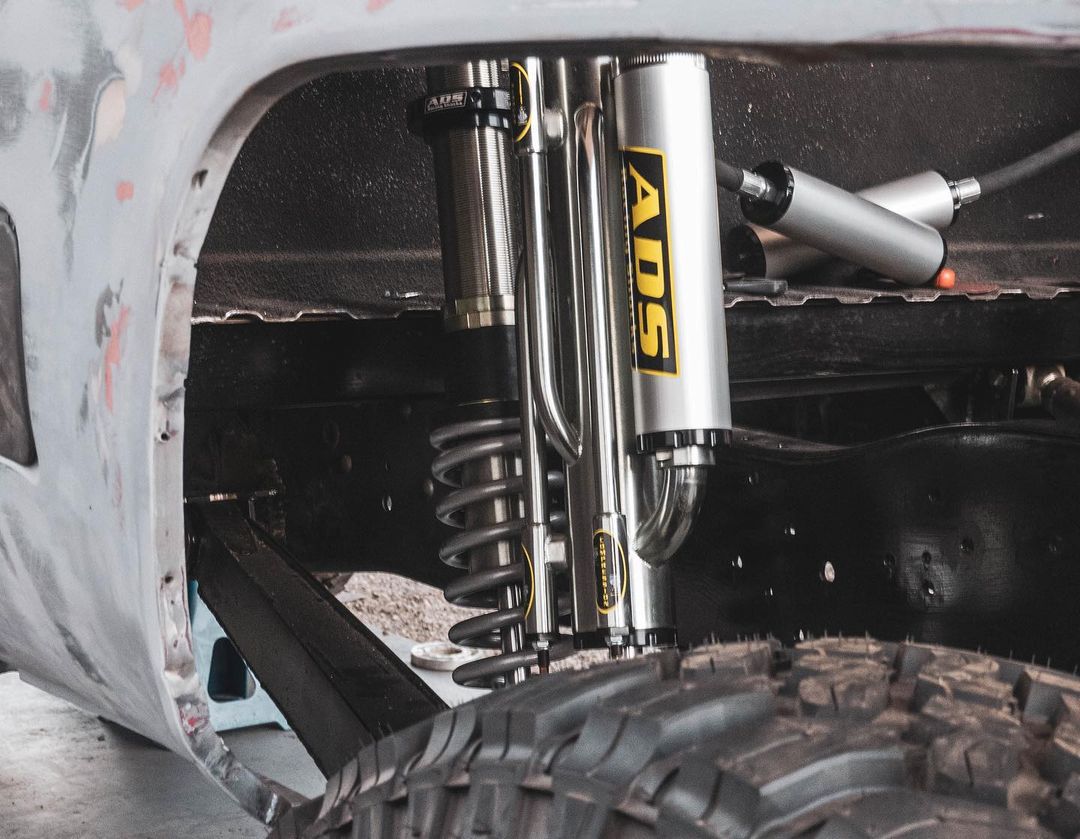 Wheel specs
– 38″x13.5″ Falken Wildpeak MTs wrapped around some 17″x9″ bronze Rogue wheels from Anthem Wheel.
Exterior mods
– I shortened the whole wheel base a foot and a half, rewelded the frame, bobbed the bed to a 6.5′ bed (instead of the 8′) then opened the wheel wells. Rear wheel wells I cut, opened and rewelded the factory lip back on and the front are 3″ bulge Hannaman fiberglass. custom shock tower in the rear that also has mounting points for Roam RTT.
I also did all the bodywork and painted the truck in my backyard.
Interior mods
– Did all the rust repair on the floorboards and rocker panels, took out the interiors completely, caged the inside of the cab, and tied it into the frame. Raptor lined the inside as well and fit up a custom set of PRP seats, buckets upfront a bench in the back. then fit a Dometic CFX3 fridge as the center console.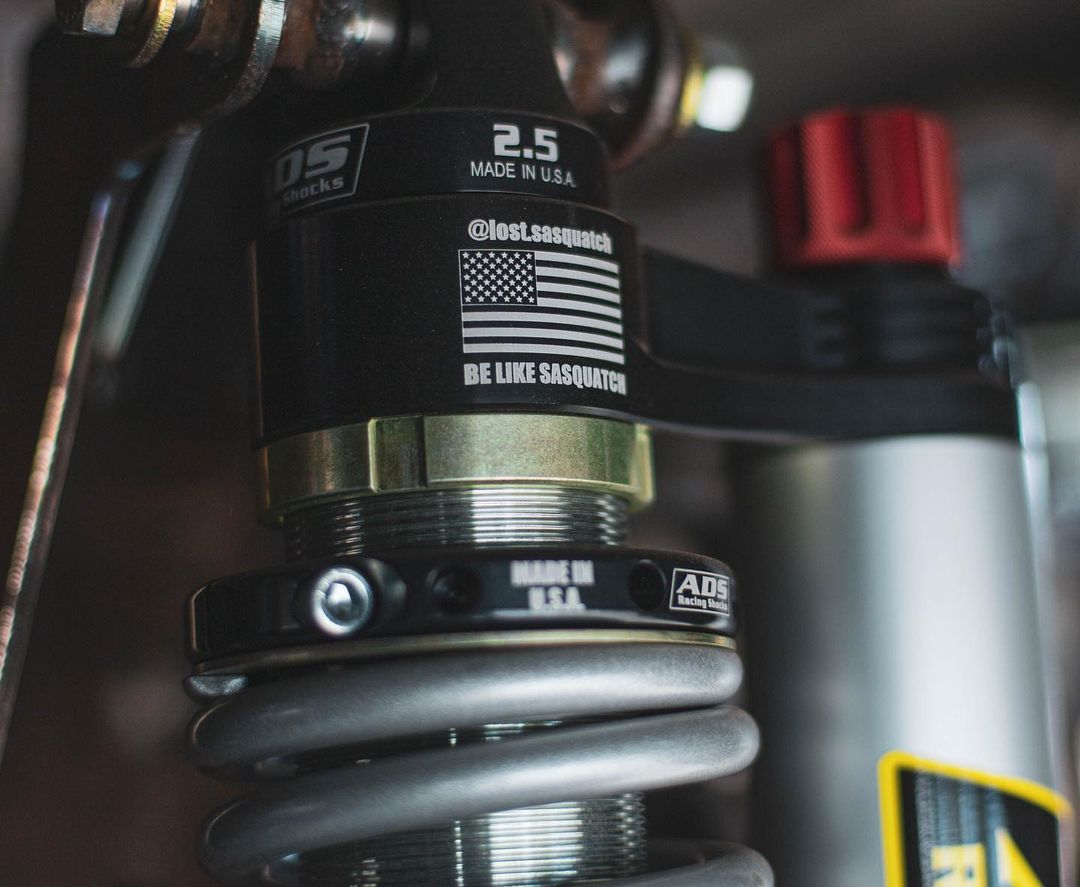 All other mods
– Custom roof rack to hold a 9 light pro6 light bar from KC hilites and updated the stock round headlights to some 7″ KC LED headlights.
What are your future plans about this vehicle?
– This is going to represent my custom knife-making company Lost Sasquatch, I will have Damascus accents all over the truck. (e brake handle, door locks, steering wheel cap, and Chevy bow tie upfront will all be forged from Damascus).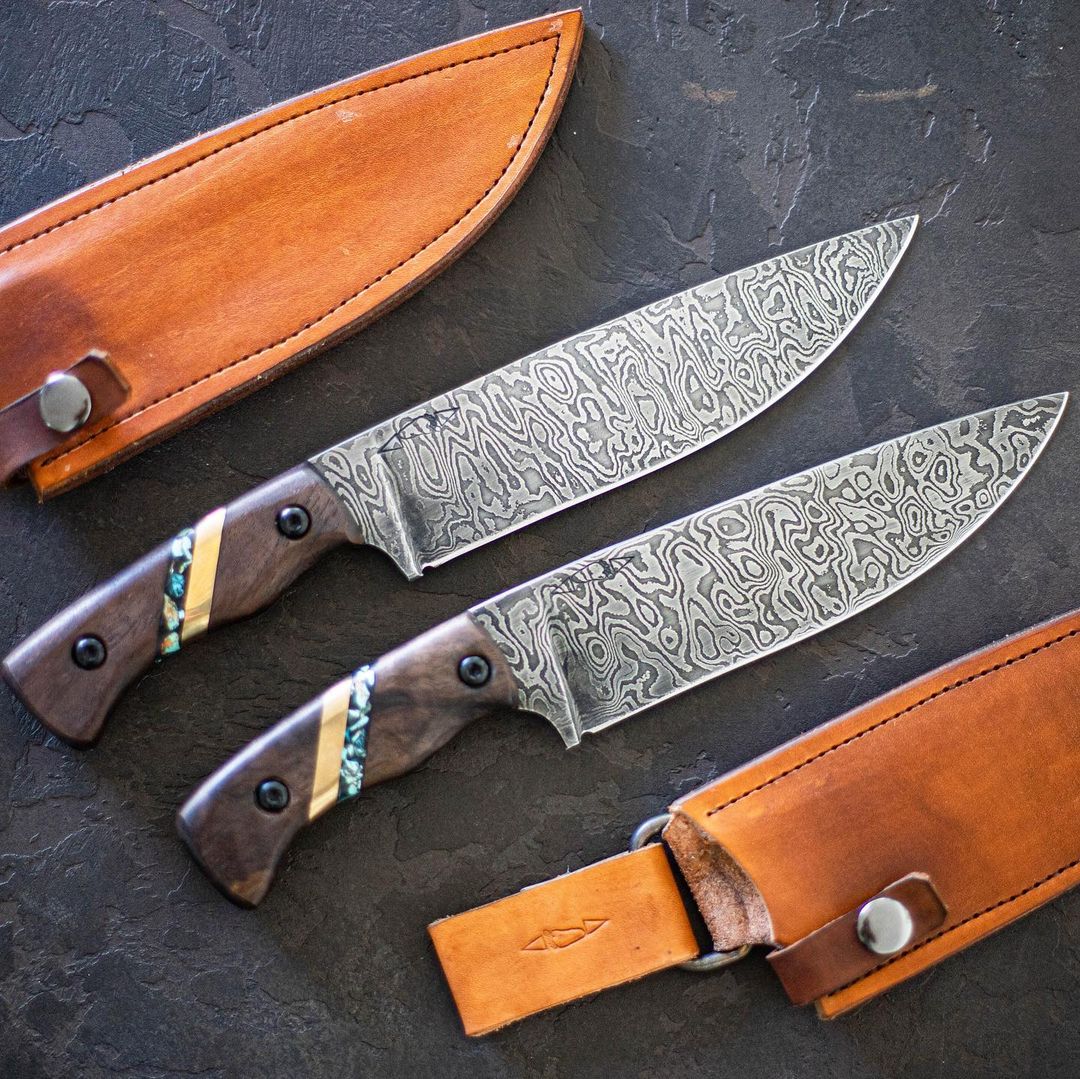 Anything else you would like to share about your vehicle or about the off-roading in general?
– Keep our land clean like sasquatch does when he goes camping.
Watch the progress and find out more about this Chevy CK project by visiting the Instagram profile of the owner: @lost.sasquatch!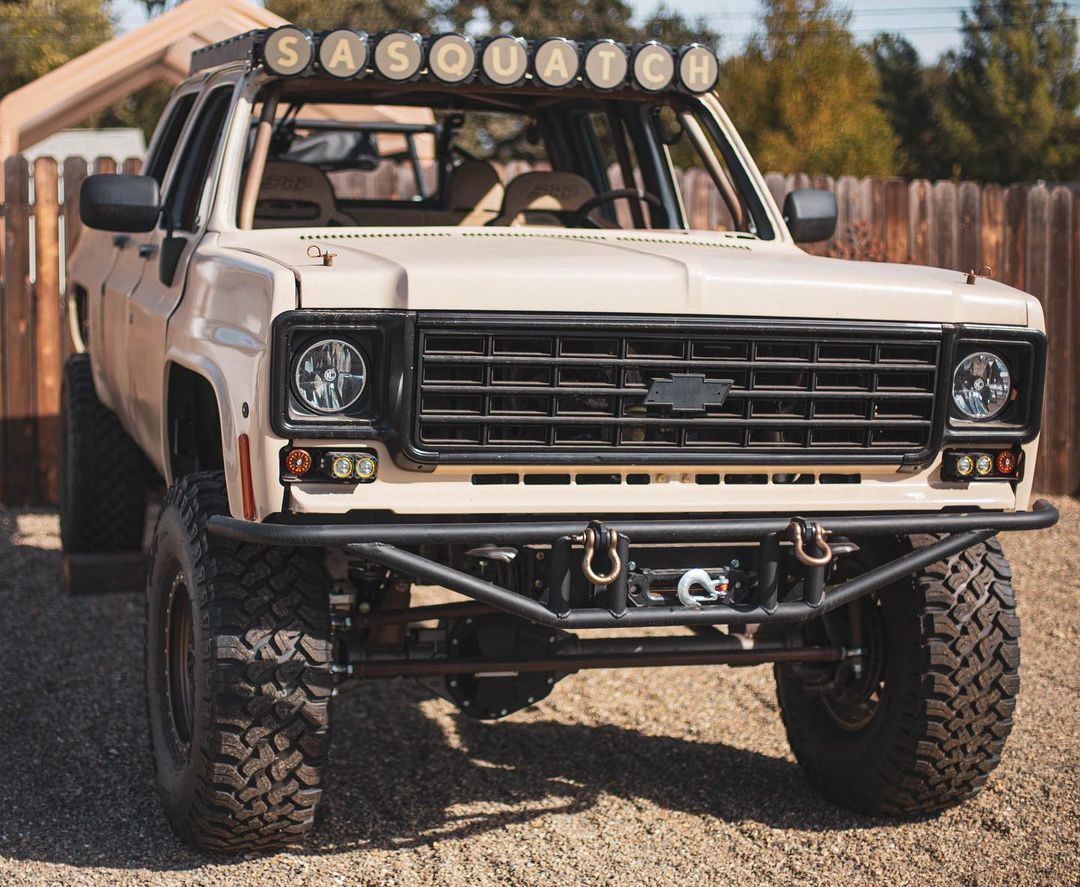 Related Parts & Mods
– Inspired by this Chevy CK build and looking to prepare your own truck for off-road adventures? Some parts used in this build were sourced from custom shops or custom made, but our team has put together a list of similar products and accessories available online that may help you to achieve similar results:
Lift Kit
Interior
Roof Rack
Roof Top Tent
Awning
LED Lights
*Before ordering any part or accessory, it is recommended that you verify its fitment with a qualified professional and/or seller. We are not responsible for fitment or other issues that may arise from using the products featured on our website.
Stay tuned for more project reviews on Offroadium.com – Follow us on social media and share this write-up if you enjoyed reading it!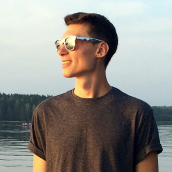 Matt Grabli
Matt brings over a decade of automotive expertise to his role as staff writer and editor at Offroadium.com. With an enduring passion for the off-road vehicles and adventures, he is devoted to creating interesting content that equips 4x4 enthusiasts with the knowledge to improve their rigs.