Rugged & Simple – Lifted 1986 Chevy K5 Blazer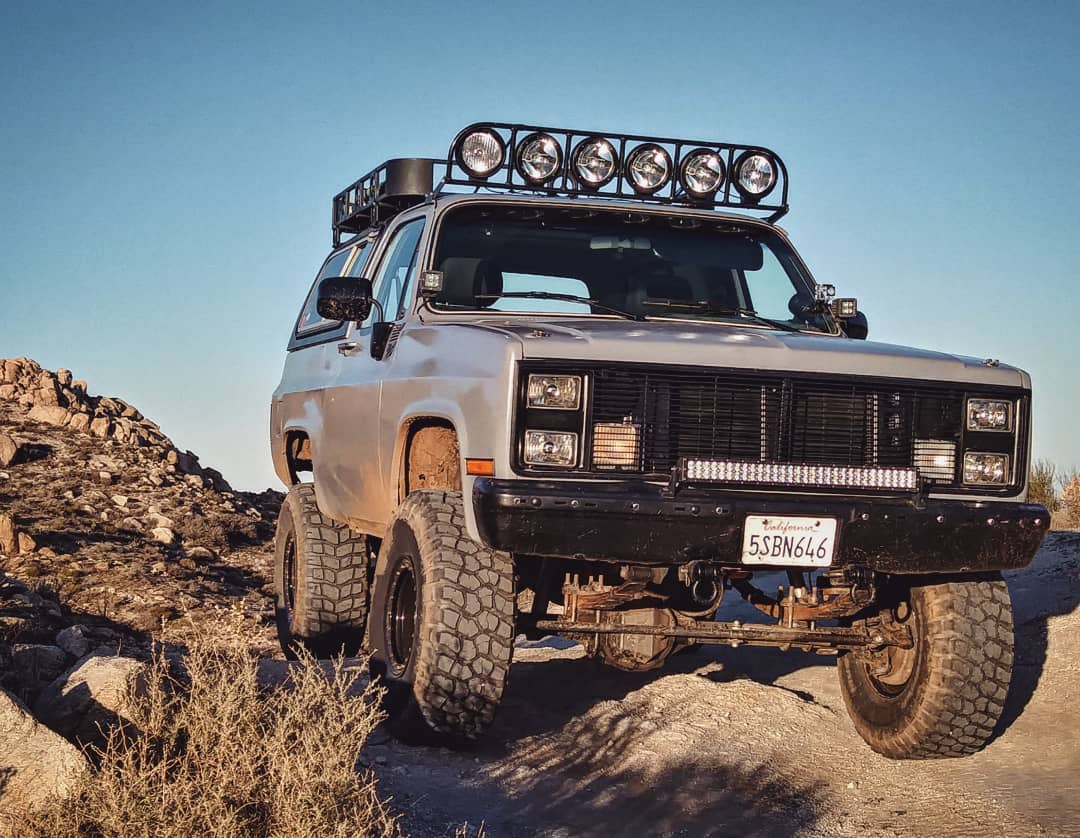 For some people, simple pleasures are what helps them get through the rough day. For Thomas Guzman from Lakeside California, the classic 1986 Chevy K5 Blazer became his escape from the crazies of the busy world. It's nice to have something to look forward to every day of the week, and when the weekend comes, go out and about cruising sandpits and hitting mud holes.
The second-generation K5 Blazer proves time and time again that it is strong and reliable enough to compete with some of the modern rigs you see on and off the road these days. It's not an accident that this model was chosen by the U.S. Department of Defense for military use. Police and other first respondents used the Blazer extensively in the 1980s knowing that the vehicle will quickly get you where you need to go, no matter how bad the weather is or how challenging the road conditions may get.
"Police and other first respondents used the Blazer extensively in the 1980s"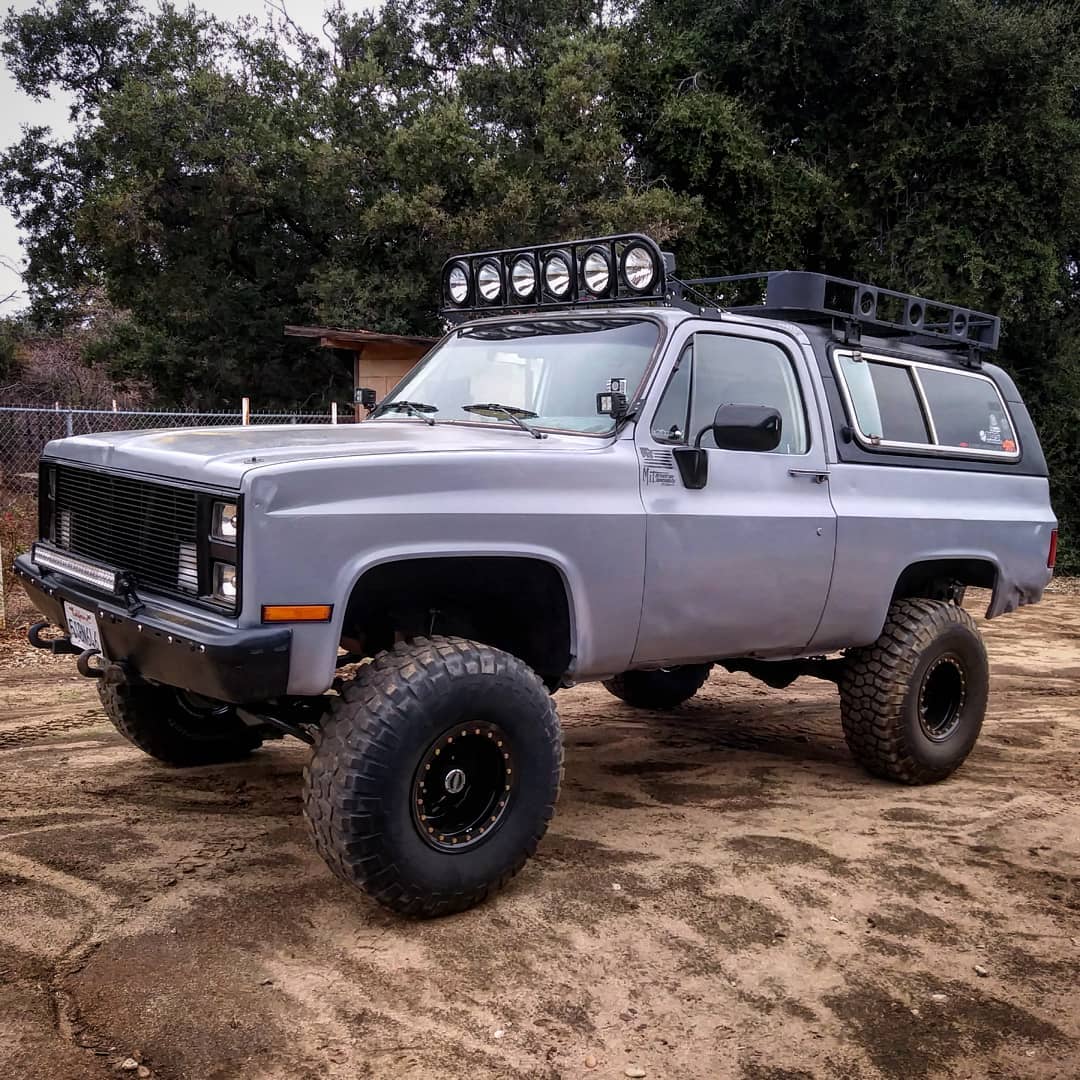 There is something magical in this boxy half-truck half-SUV. It is rough around the edges by design, and it is a perfect project vehicle for off-road enthusiasts who want to stand out from the crowd. What you may need to make it even better – some modern features wouldn't hurt. The owner of this 1986 Chevrolet K5 Blazer spent a lot of time and money to create the vehicle of his dream, and now he is having a blast every time he take it to its natural habitat – into the great outdoors.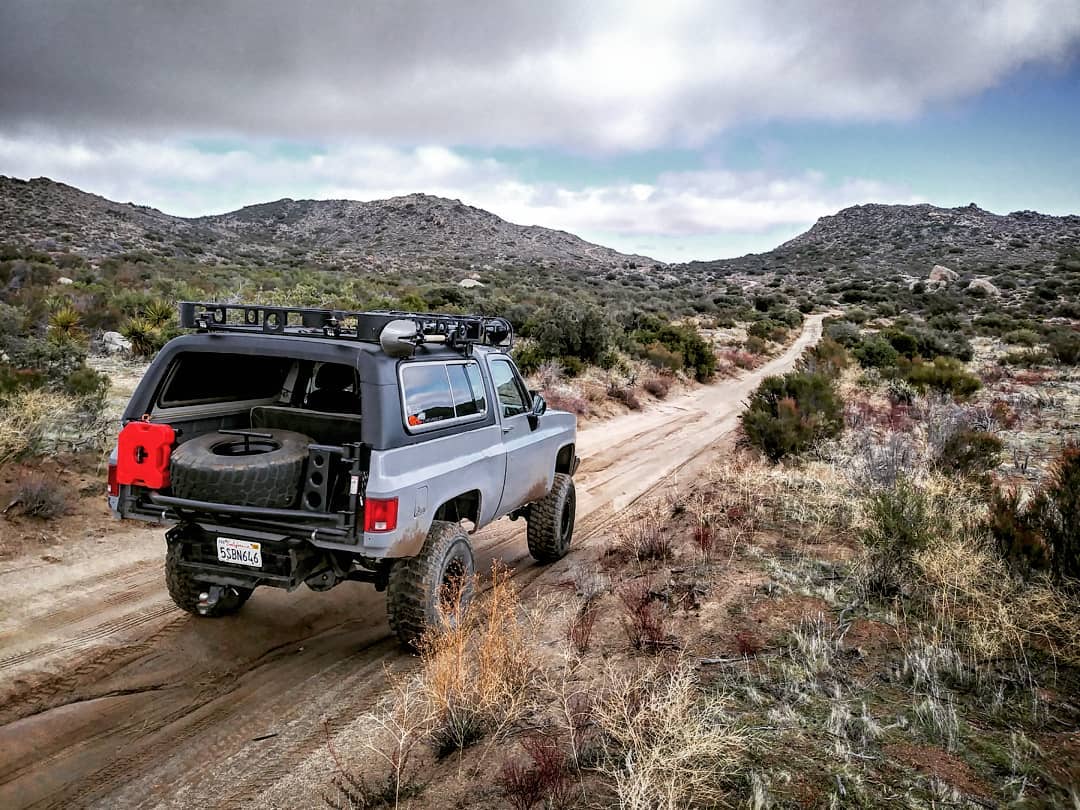 This 1986 k5 blazer is equipped with a small block 350 engine, aspirated by Edelbrock Q-jet carburetor with 1-inch carb spacer and spectra air cleaner. Headman long tube headers are paired with dual exhaust with H-pipe, and dual thrush welded mufflers for nice and deep sound.
To fit large 35-inch tires and give his K5 that nice lifted truck stance Thomas has equipped it with 6″ SuperLift springs (front and rear) with BDS nitro shocks. 15×10 Pro Comp 252 series rims with a -44 offset are wrapped with 35×12.50R15 BFG mud terrains.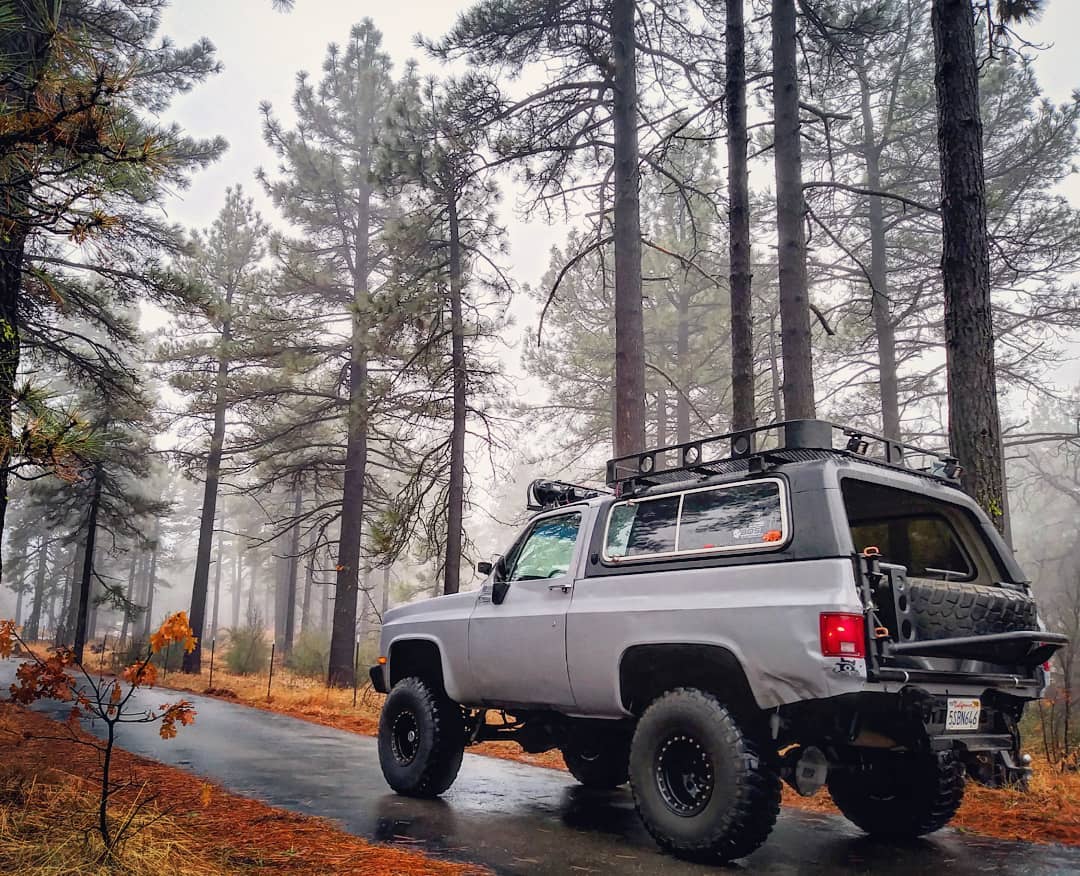 As far as the exterior goes, you can notice the new euro headlights with 6k led bulbs, 32-inch LED light bar on the bumper, and XJ pillar pod mount brackets with LED spot pods. Baja style light rack includes 6 Anzo HID lights with 4 spots in middle and 2 floods on the sides.
On the top Thomas got a Con-ferr roof rack with 2 flood spot combo LED pods to light up the cargo area. 6×8 awning is mounted to the roof rack along with a Hi-lift jack, two recovery Trac boards, and a shovel.
Among other mods on this truck are 12 bolt rear end with Detroit locker and 4.56 gears (front and back), billet pinion yok, custom double Cardan driveshaft with 1-ton U-joints and slip yok, 700R4 transmission with b&m shift kit, Np208 transfer case, and warn manual locking hubs.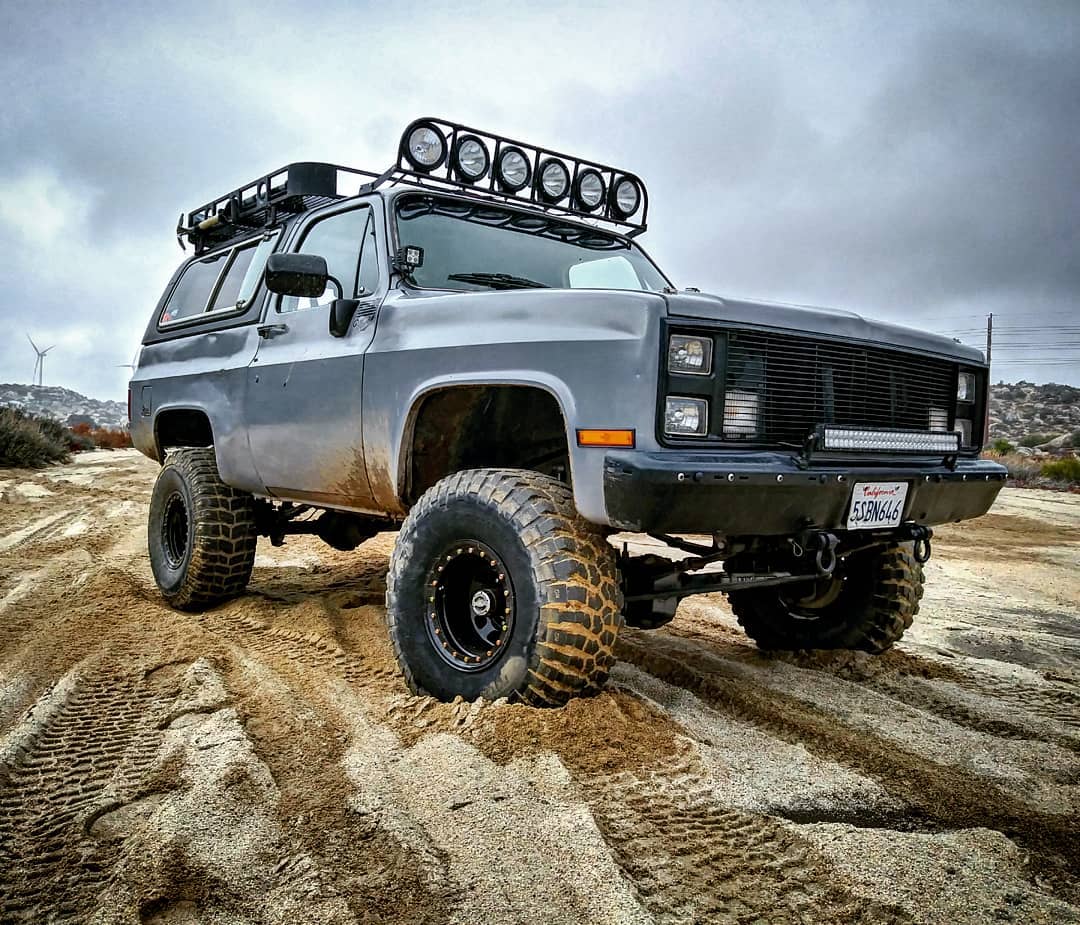 How did you become interested in off-roading?
Ever since I was a kid I've always been interested in it, growing up in the country, having plenty of dirt to play in, and friends that shared the same interests. From riding dirtbikes to offroading trucks or even cars. I always liked adventures and challenges.
Why did you choose this particular model for your project?
I went with a k5 because I've always liked older Chevy trucks and was able to get this one on a good deal. I wanted a straight axle and full-size truck with good power that could take a beating, and still be dependable. The k5 or CUCV blazer was used by the military so why not?
– It's been tested tough.
– It has plenty of room inside too for gear or even passengers and my dog.
– It's also easier to work on older trucks, and the classic look is always a plus.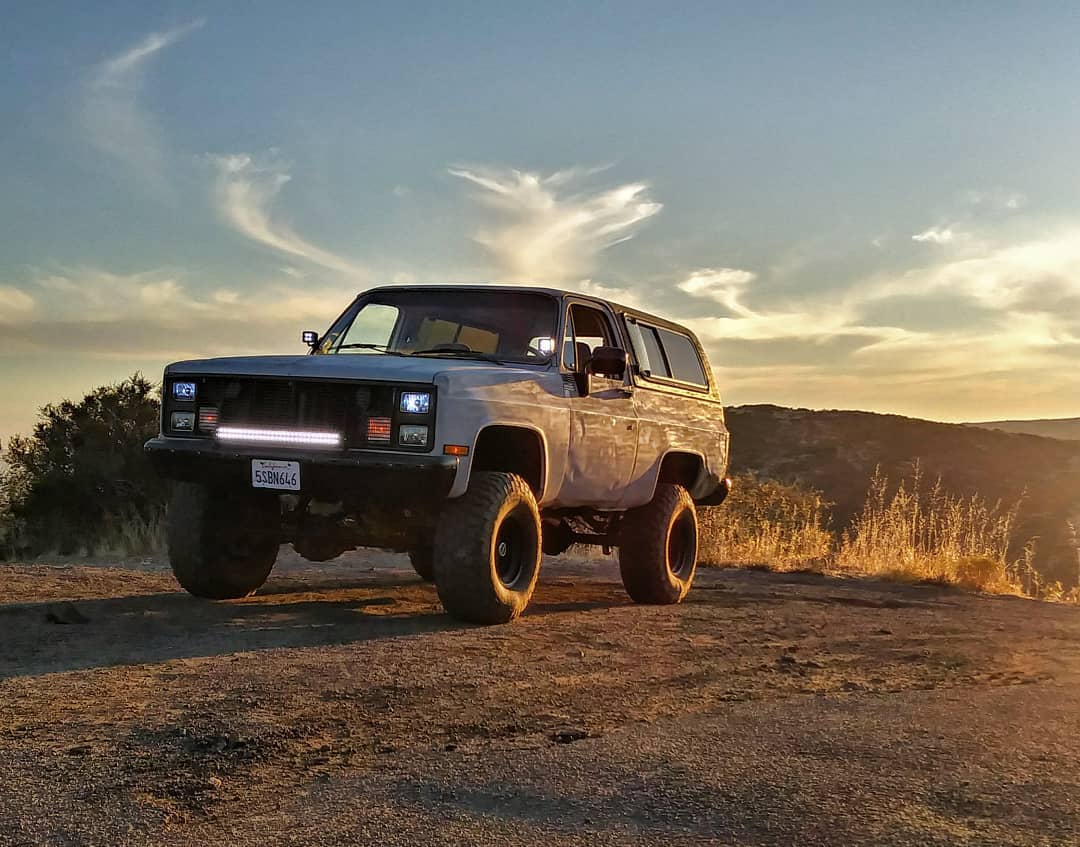 What challenges did you face while putting it together?
Time mostly. I work a full-time job, almost 6 days a week sometimes, so having to work on it little by little. But in the end, its what I like to do and what keeps me busy. Trying to figure out what parts I can use for modifications, cause everything usually has to be custom on a vehicle like this. So it's always a trial and error.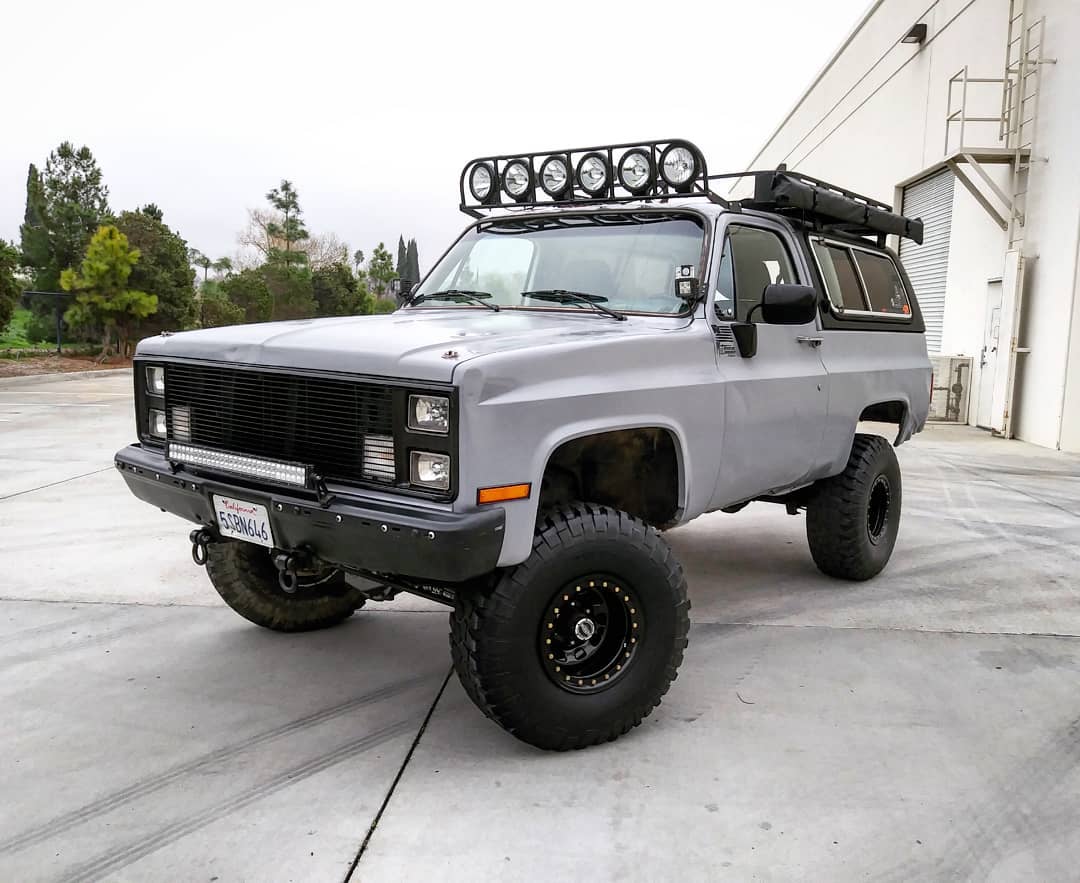 What do you love about your vehicle?
I love that it's unique and stands out everywhere I go. All I see are Jeeps and my truck is different. It might be harder to customize and build, but it's nice to stray away from the crowd.
Is it your daily or a weekend ride?
I drive it daily sometimes but mostly just for weekends since it doesn't get the best mpg.
Do you take it off-road? If so, where and how often?
Yes. local trails around San Diego, Corral Canyon, Valley of the Moon, Ocotillo wells.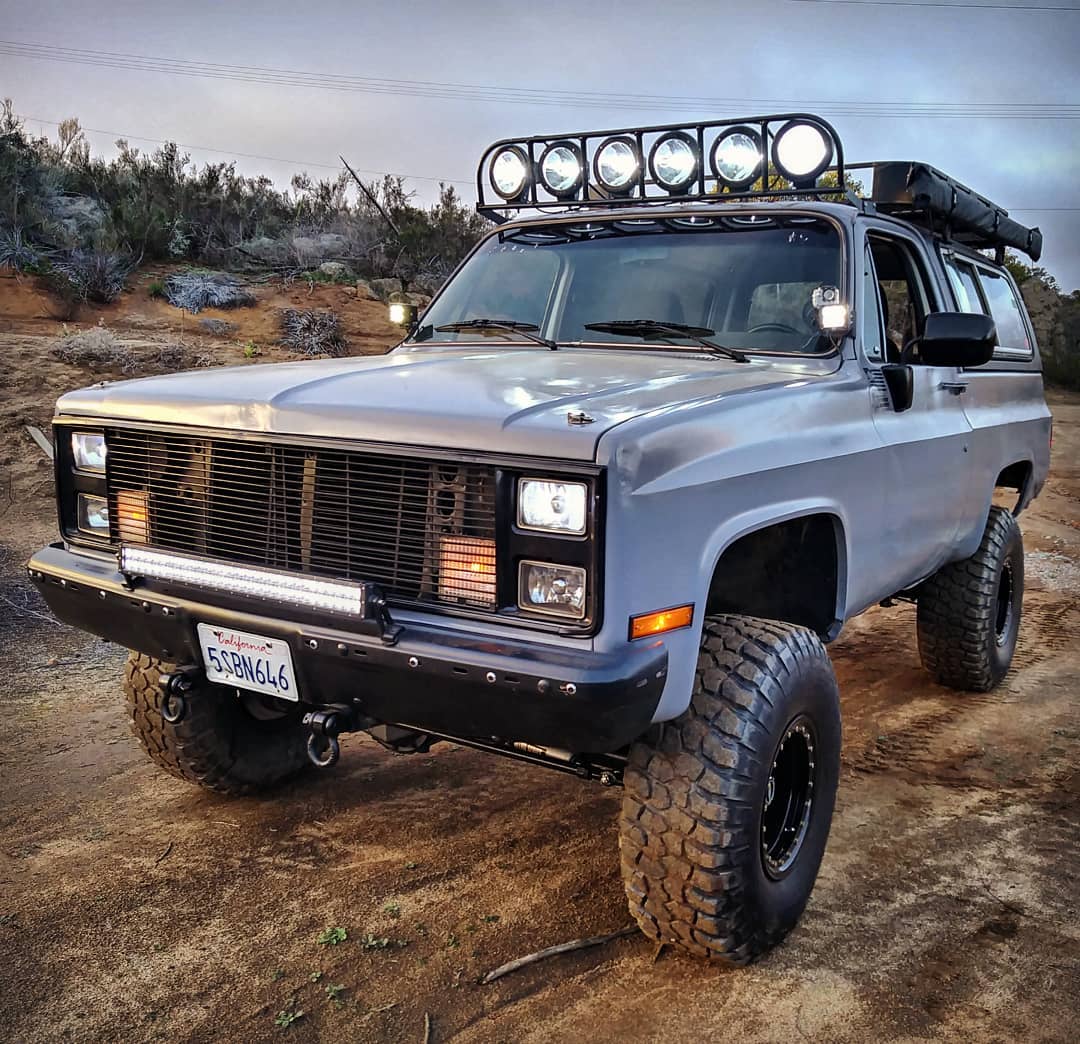 What are your plans for this vehicle?
I would like to do an LS swap and link the front with coilovers
It's not a perfect truck by far. It has dents scratches rust, but that's what it's all about. Why have something you'll worry about scratching during off-roading? Keeping it simple, it's the best way to have a good time!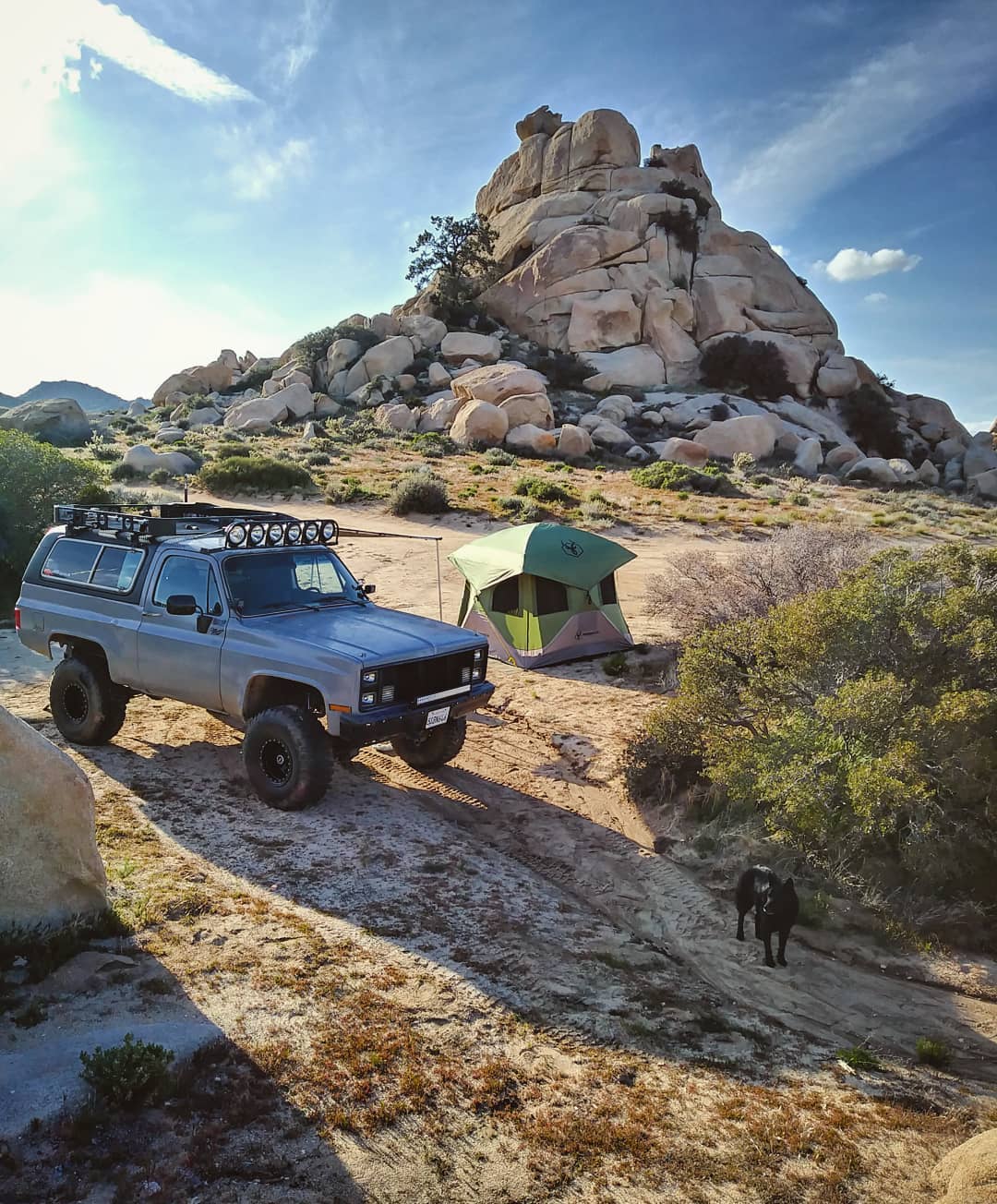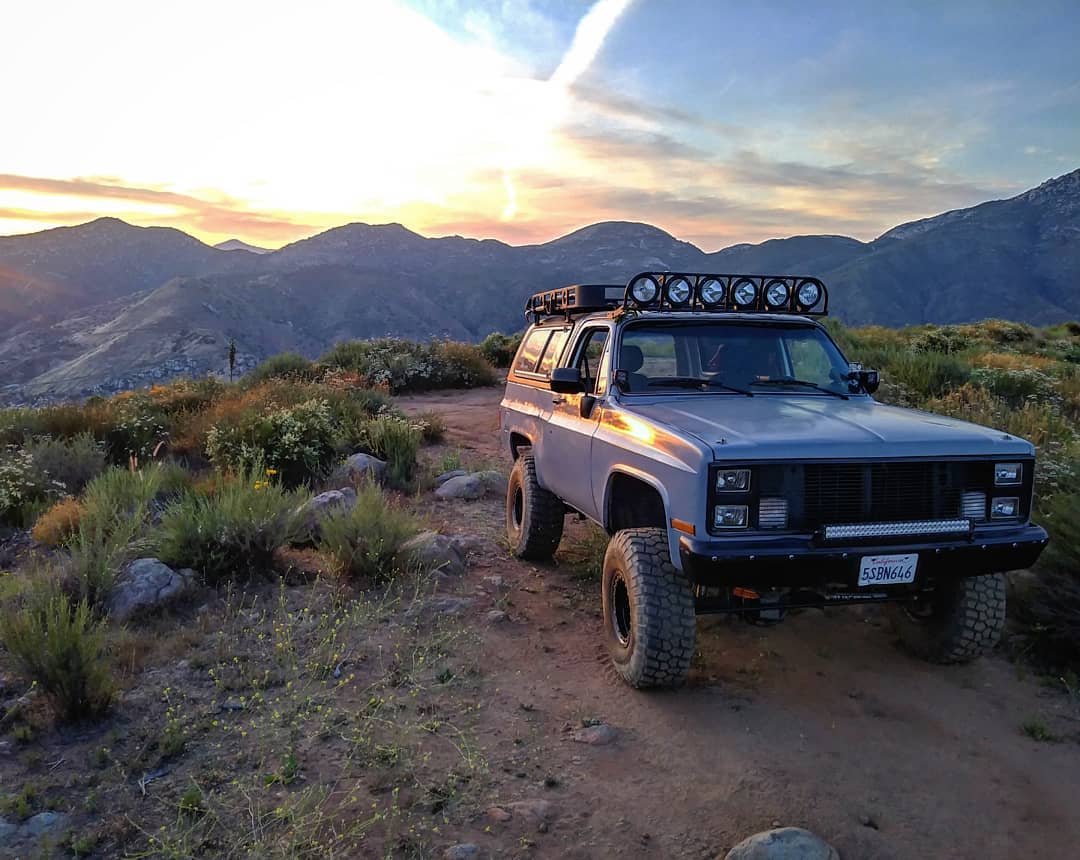 Watch the progress and find out more about this lifted Chevy K5 Blazer project by visiting the Instagram profile of the owner: @The_Heavy_Chevy!
Stay tuned for more project reviews on Offroadium.com – Follow us on social media, and share this write up if you enjoyed reading it!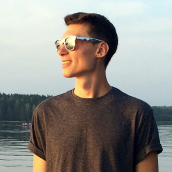 Matt Grabli
Automotive journalist and technical writer at Offroadium.com with more than 10 years of experience in the sphere of aftermarket parts and 4×4 vehicle modifications. Passionate about off-roading, outdoor adventures, and an active lifestyle.