Lifted Chevy Malibu on Blazer K5 Chassis with 33″s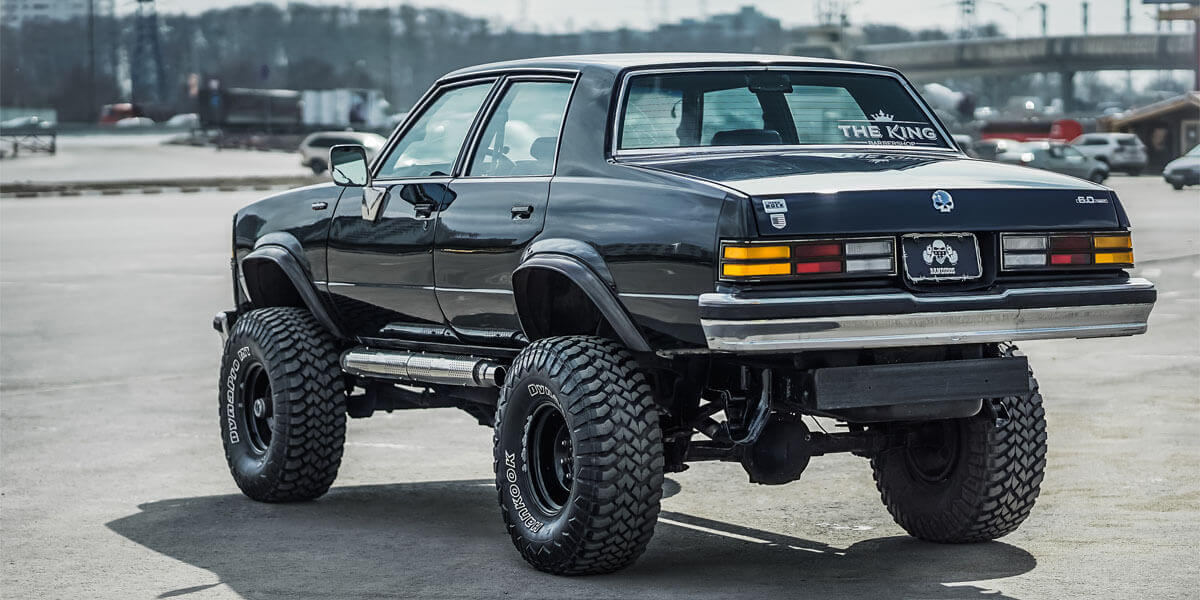 One of the last things that you'd expect to see on the roads of busy Moscow city downtown is a boxy silhouette of an old school American sedan from the mid-eighties. What can surprise you even more is the fact that it's rolling on giant 33" tires just above the traffic jam. No, it's not another donk with candy paint and skinny tires – it's a menacing machine on massive off-road wheels with a full face grille and hidden headlights. It twists necks everywhere it goes and it would definitely get equal attention in any part of the world, whether it's Moscow, Berlin, Tokyo, Dubai or LA.
This badass project started it's life as a 1989 Chevy Malibu sedan that's been sitting in the garage of Alexey from Gorilla Garage and waiting for restoration for some time. Being a long term fan of American iron he was inspired by tough-looking cars put on truck chassis that he used to see on the pages of Hot Rod magazines back in the day, so a crazy idea to mate his 1989 Malibu with a military square body Chevy Blazer K5 chassis was born.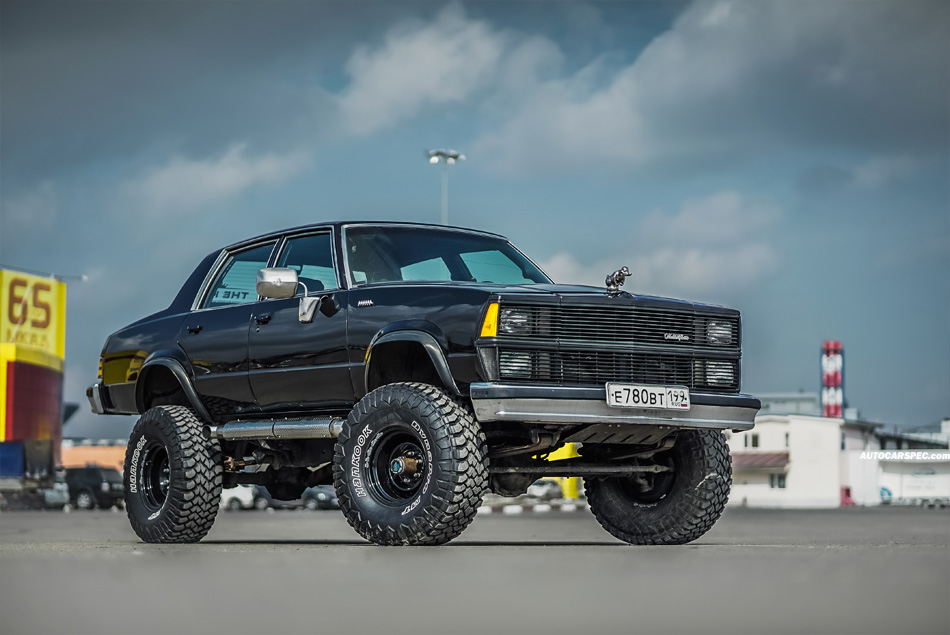 Even though Military Chevy Blazer K5 looked like a good candidate for transplantation in many aspects, it was still far away from being a bolt-on kind of deal, so Alexey and his team faced a couple of complicated issues while installation. The biggest challenge was to mount the body on the frame so it could become a one-piece solid construction. The firewall was completely modified in order to mount the 5-liter V8 engine and a heater unit from K5 leaving no space for a factory A/C. New steering components and brakes were custom designed in order to make this Frankenstein turn and brake properly, because Malibu's factory setup was just too weak to even pump the huge brakes of Military K5.
LOOKS
After the internal modifications were finished it was the time to take care of the looks. The front grille was modified in order to cover the guts of the K5 chassis on the front and a beautiful side-swept exhaust in the style of street machines of the 70s perfectly covered the frame from the sides making the car look even more badass.
The whole fabrication process took about 4 years and now this Chevy Malibu on Blazer K5 chassis with a nickname "HARD ROCK" serves its owner as a daily driver and an ultimate head-turner on the streets of Moscow and at local car shows.
If you're willing to acquire this brutal piece of American metal send Alexey an offer, as he might be interested in letting it go for just around 1,000,000 Russian Rubles which equals to about $18,000.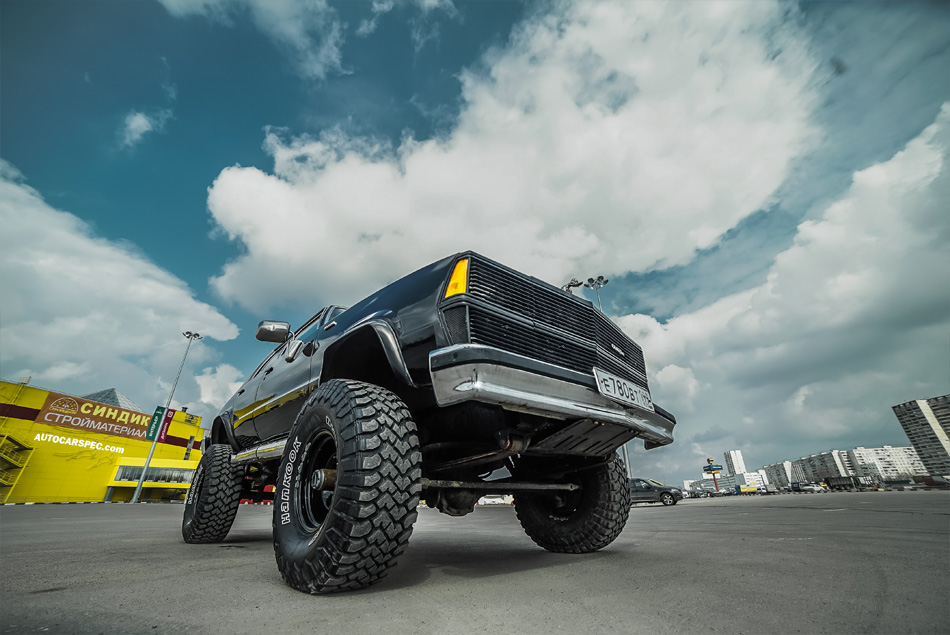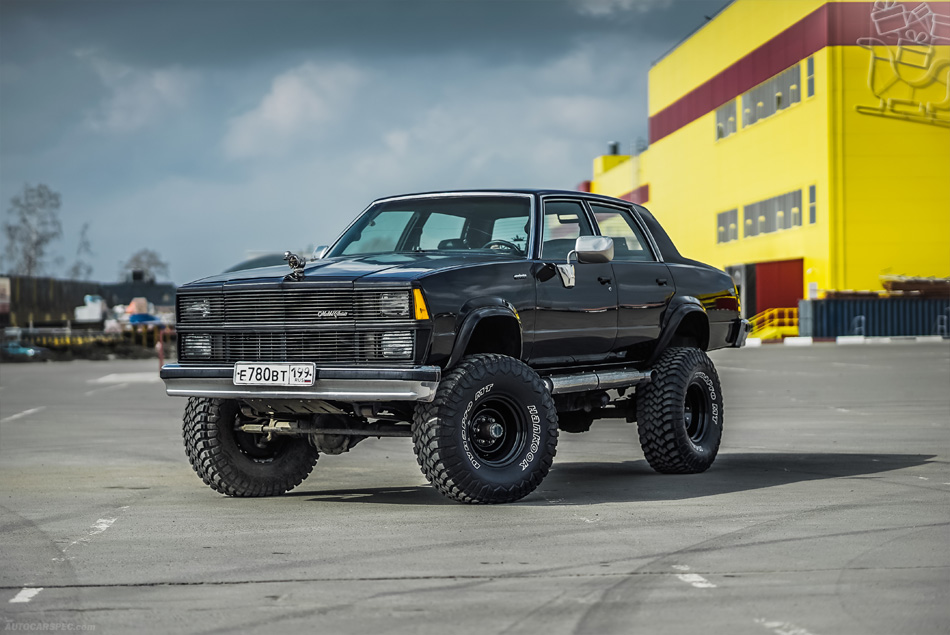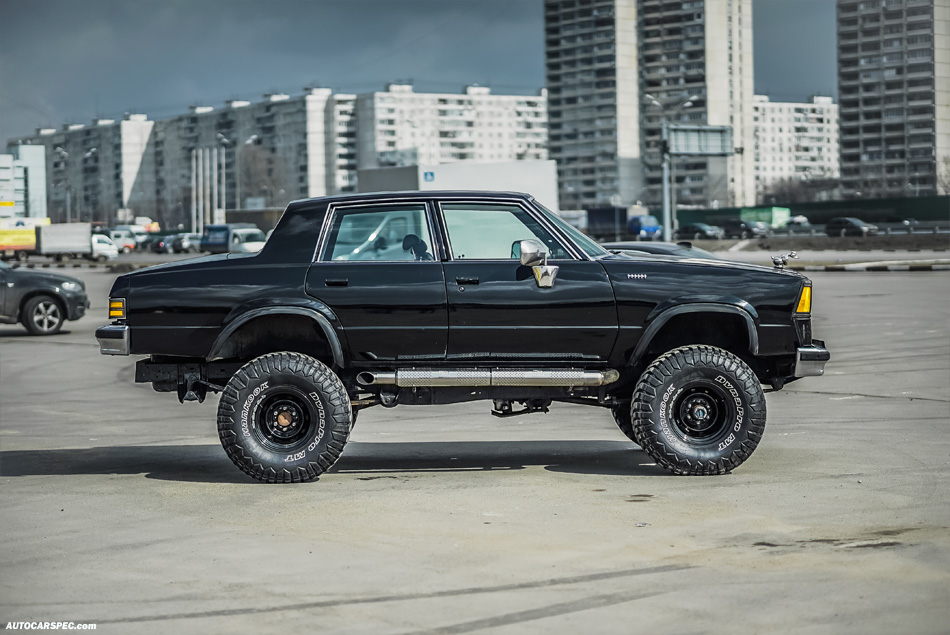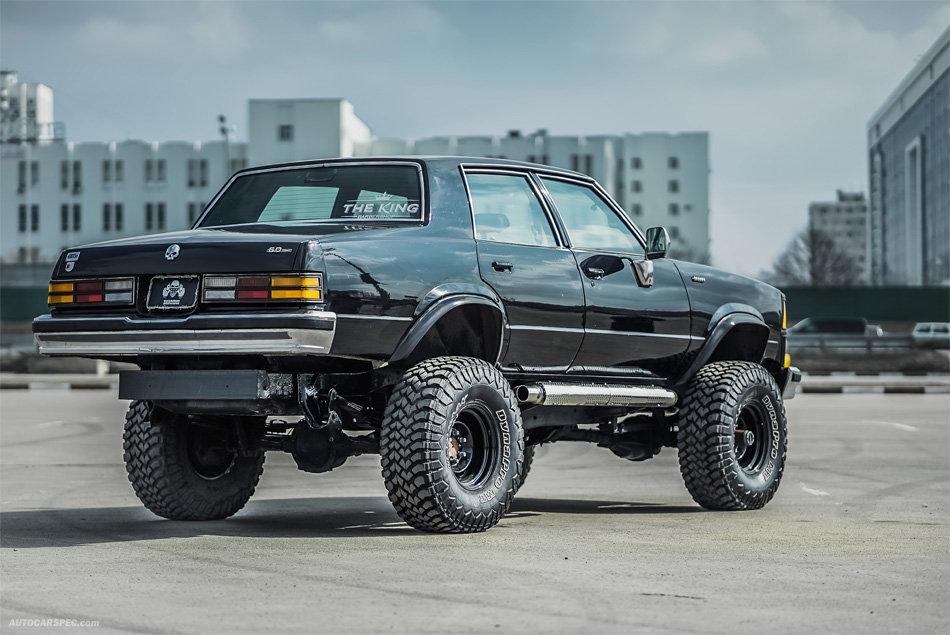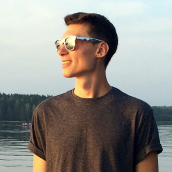 Matt Grabli
Automotive journalist and technical writer at Offroadium.com with more than 10 years of experience in the sphere of aftermarket parts and 4×4 vehicle modifications. Passionate about off-roading, outdoor adventures, and an active lifestyle.