Super Clean Subaru Baja truck with A.R.E. Camper Shell and Low Miles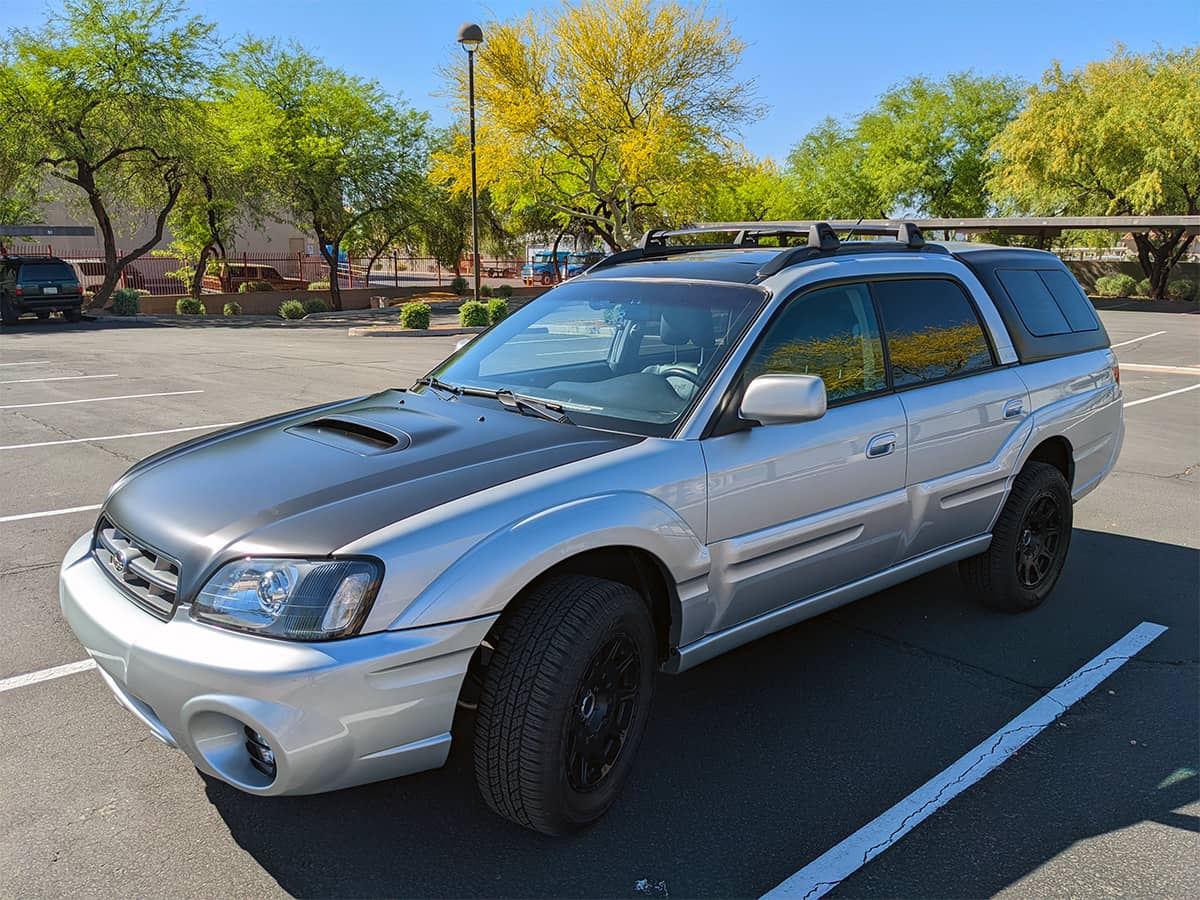 Subaru Baja is definitely one of the coolest models of the brand yet finding a clean one in a good condition becomes more and more difficult today. If you are looking to buy one in perfect condition you should definitely check this super clean Subaru Baja Turbo with only 65,000 miles on the odometer.
Despite the clean look and factory-like appearance, the car features a lot of awesome performance upgrades from the most reputable names in the Subaru game (check out the specs below).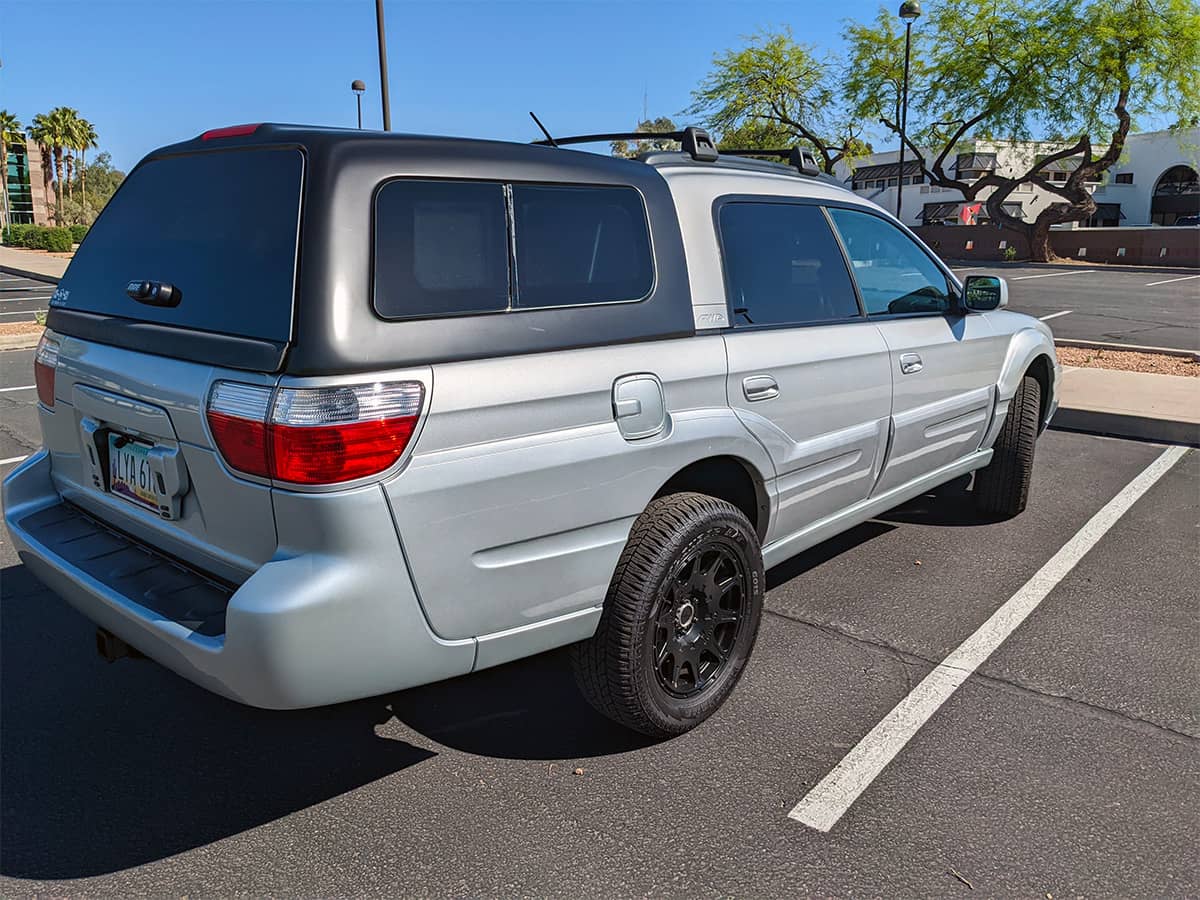 The car sits on a set of legit Method 502 Rally Wheels and Yokohama Geolander Tires. Experienced Subaru guys will notice a rear A.R.E. CAMPER SHELL sitting on the back of the truck, which gives it an even more unique look.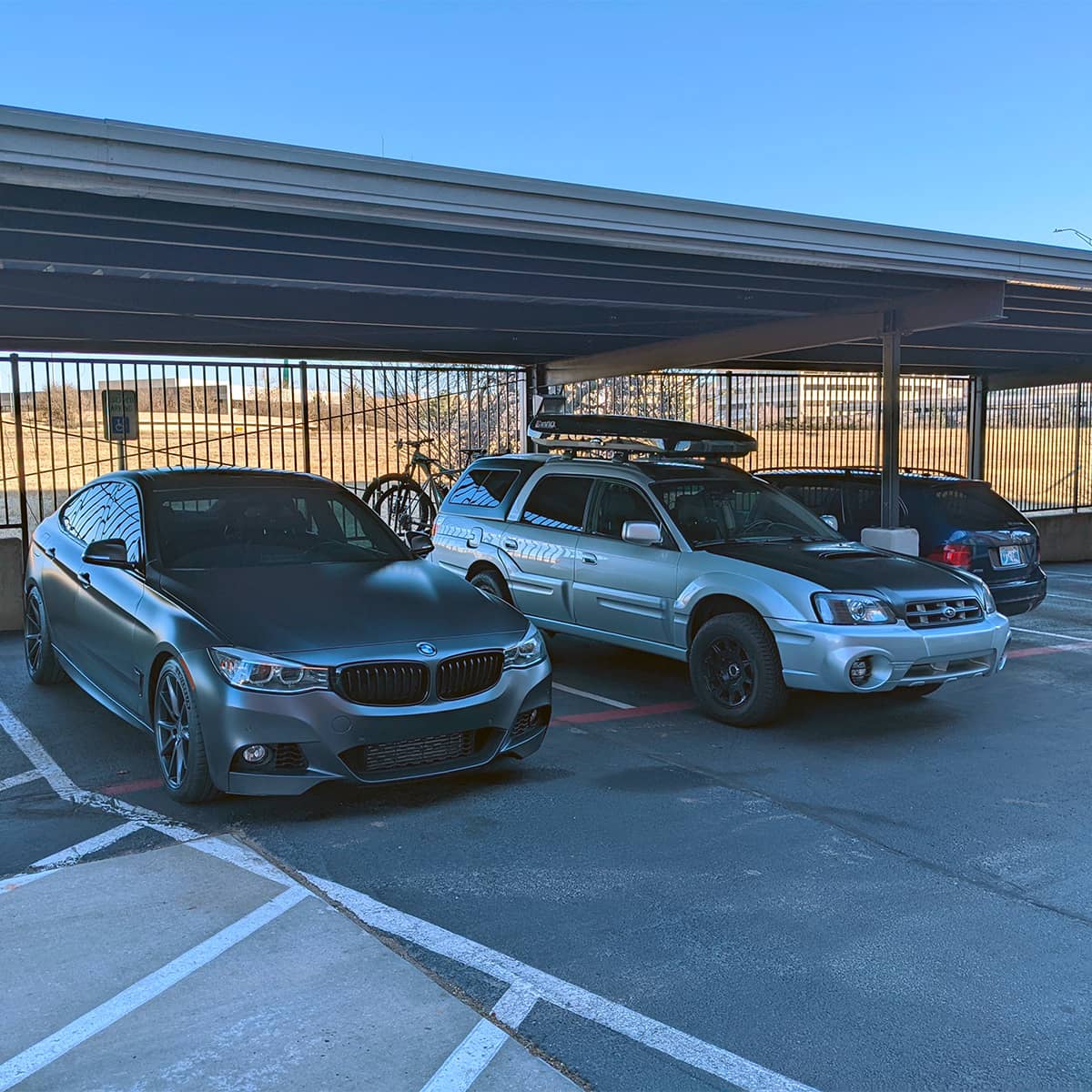 The seller has invested a lot of money into making sure this truck is in top condition. You won't find another one like it on the market today. So if you're interested, don't hesitate to get in touch!
2006 Subaru Baja Turbo A/T
Drivetrain
4×4 / 4WD / AWD
Mileage
65.000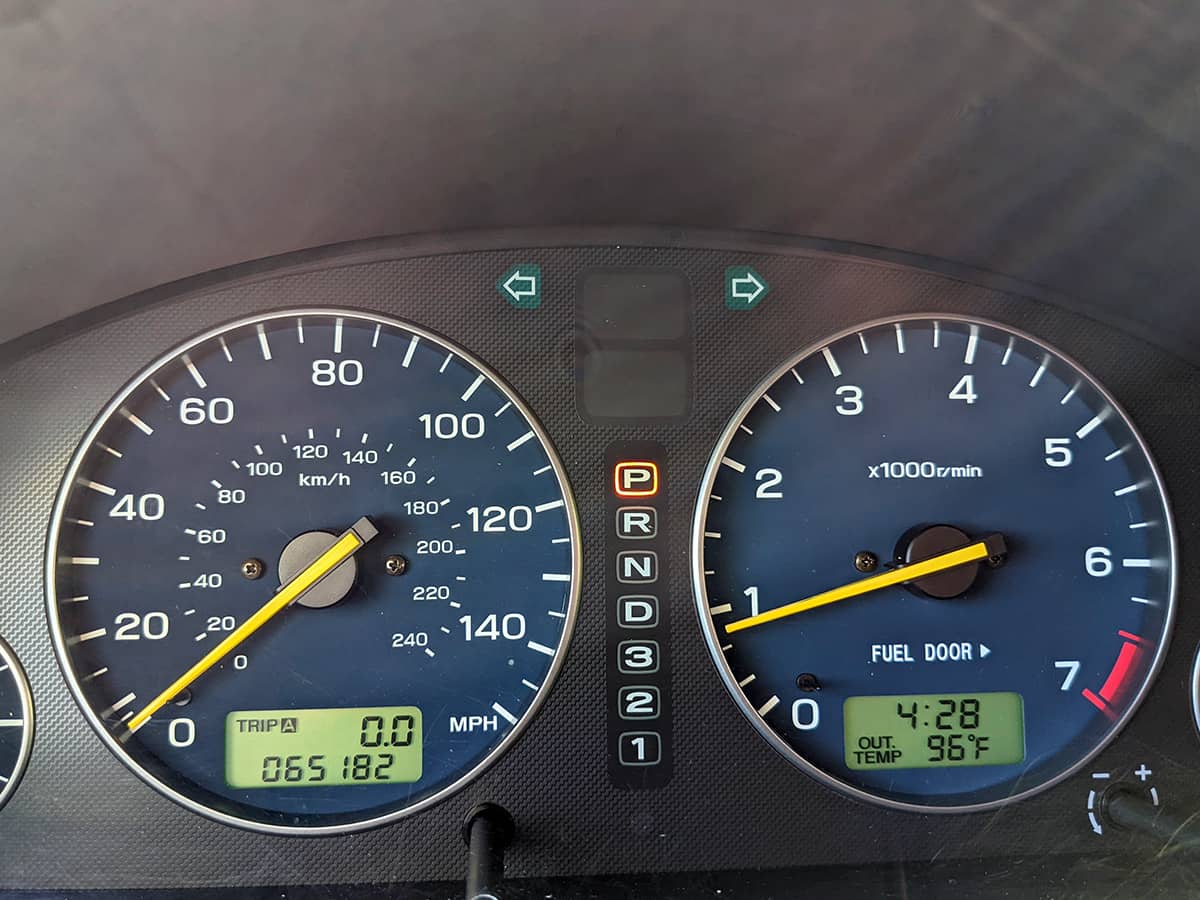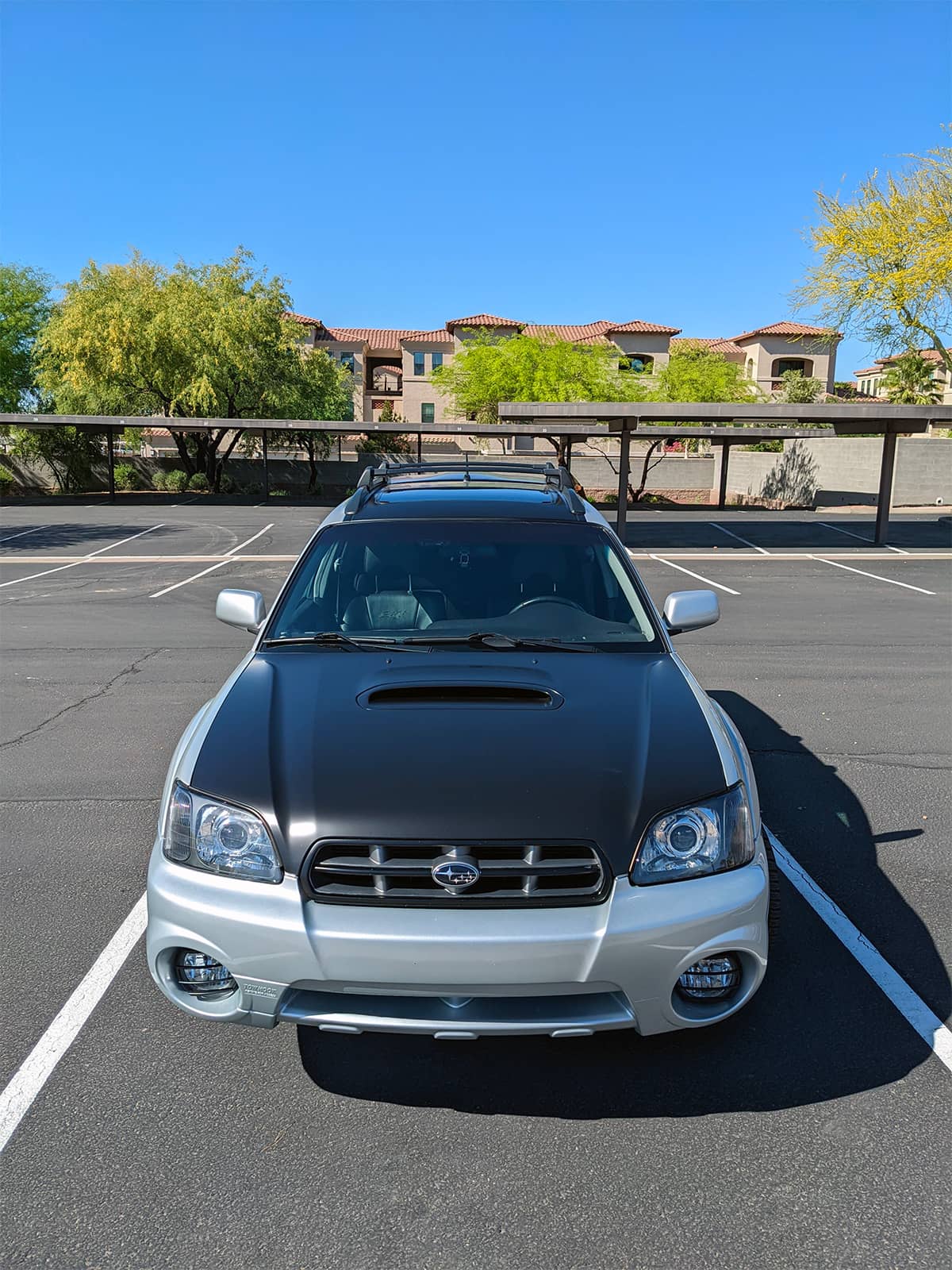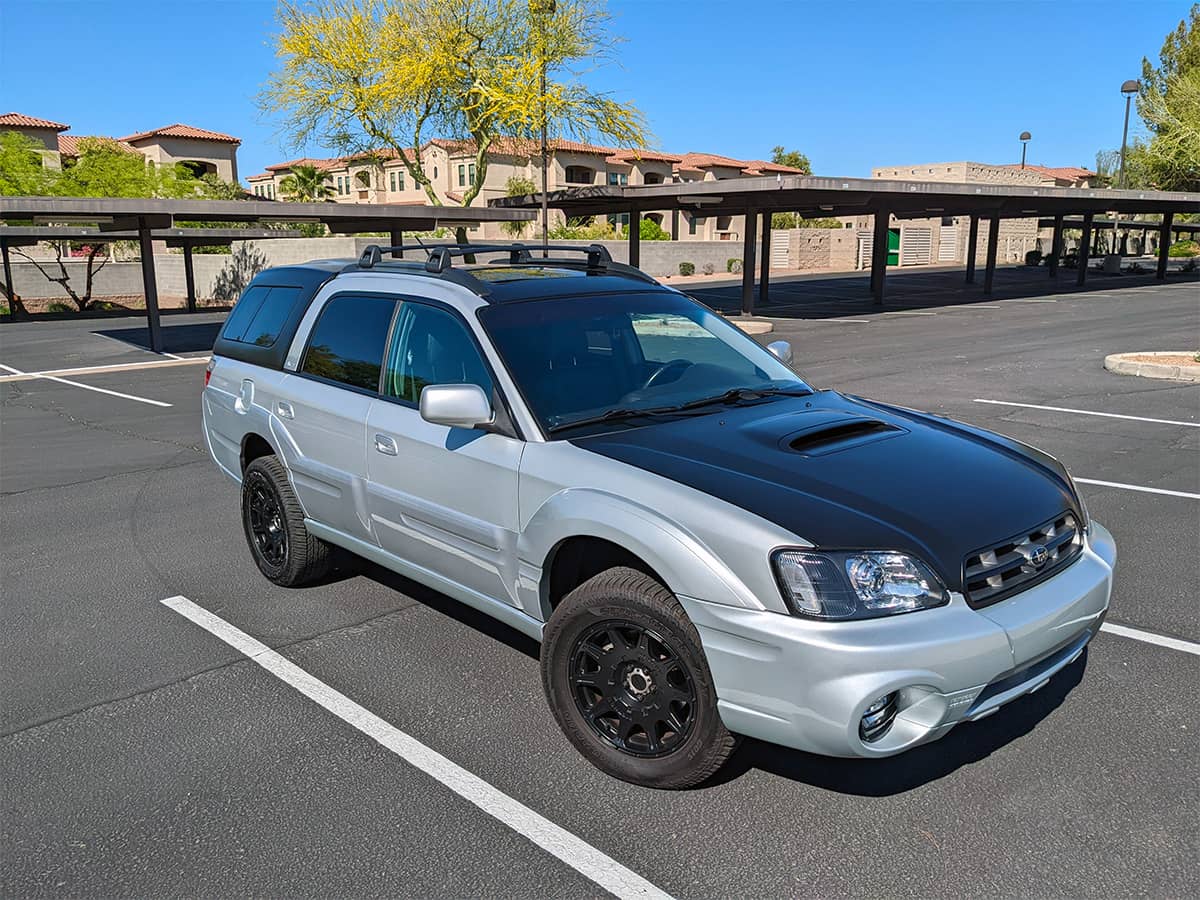 Engine
2.5L 4-cylinder turbo with the following upgrades:
Professional Open Source Tune (currently tuned very conservatively)
GrimmSpeed Top Mount Intercooler (TMIC)
GrimmSpeed TMIC Y-Pipe Kit
GrimmSpeed Ver 2 Turbo Heat Shield
GrimmSpeed Lightweight Crank Pulley
GrimmSpeed Electronic Boost Control Solenoid 3-Port
GrimmSpeed Air Oil Separator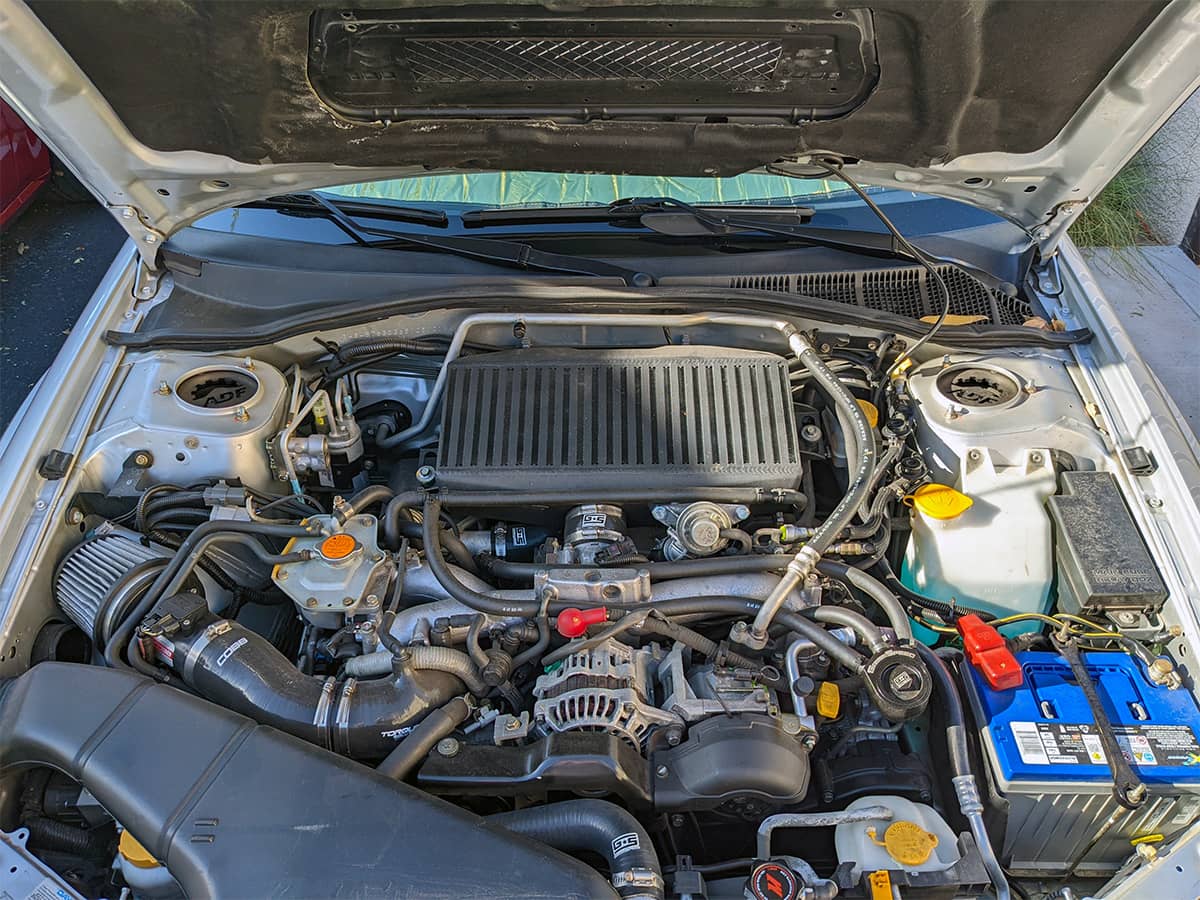 Fumato Valve & Lever Lock
Torque Solutions 2.4″ Turbo Inlet Hose
COBB SF Intake
Mishimoto Aluminum Radiator + Upper & Lower Silicone Hoses
All belts & hoses replaced
Subaru Block Heater
Extreme Power X2 battery (19-Jul-21)
Torque Solution Billet Battery Tie Down

DC Power 180 Amp HP High Output Alternator with Universal Big 3 Oxygen Free Copper Cable Kit & 250 Amp Fuse (installed July '22)

B&M SuperCooler Transmission Cooler

New OEM thermostat (installed June '22 – didn't need replacing – simply replaced per preventative maintenance)
Exhaust:
GrimmSpeed Catted Downpipe
GrimmSpeed Up Pipe with Thermal Ceramic Coating
Custom, full 3″ cat back exhaust w/Magnaflow can (fantastic sound – not too loud)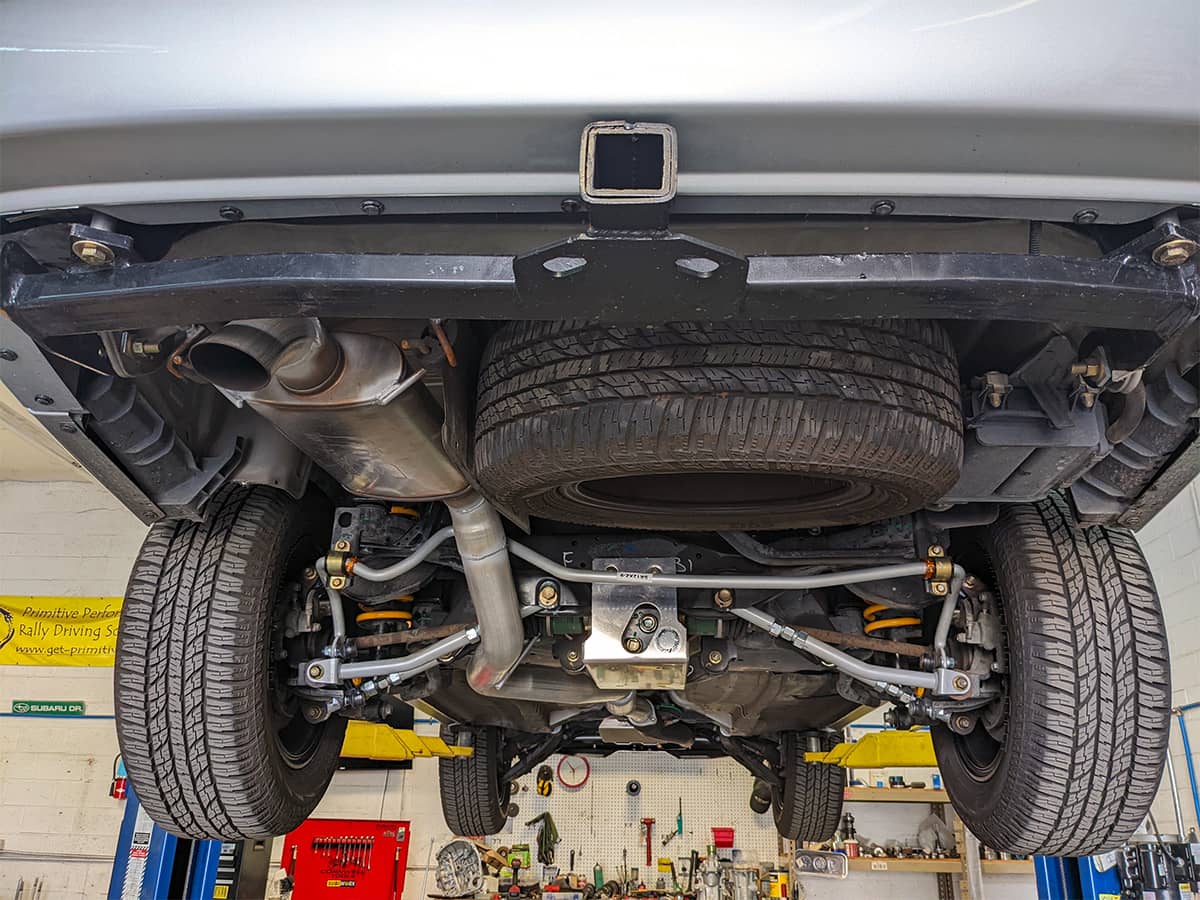 Driveshaft:
Subaru OEM driveshaft – there was a vibration, so replaced and took care of it!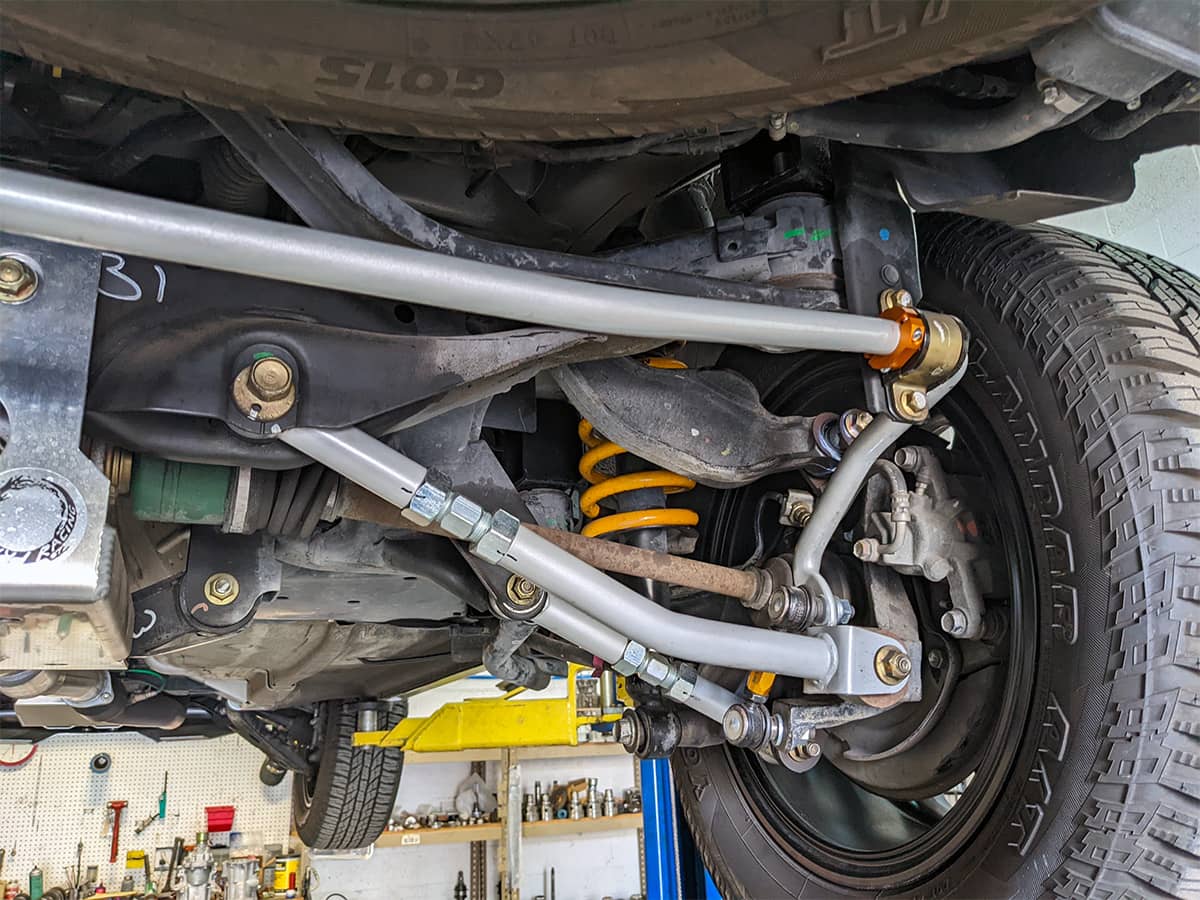 Suspension
ADF – Anderson Design & Fabrication 2″ LIFT
KING 05-07 BAJA Springs
Whiteline Control Arm Kit – Front & Rear
Whiteline Front endlinks & sway bar
New OEM STRUTS (installed June '22 – didn't need replacing – simply replaced per age of them)
Brakes
Custom stainless steel brake lines (installed June '22)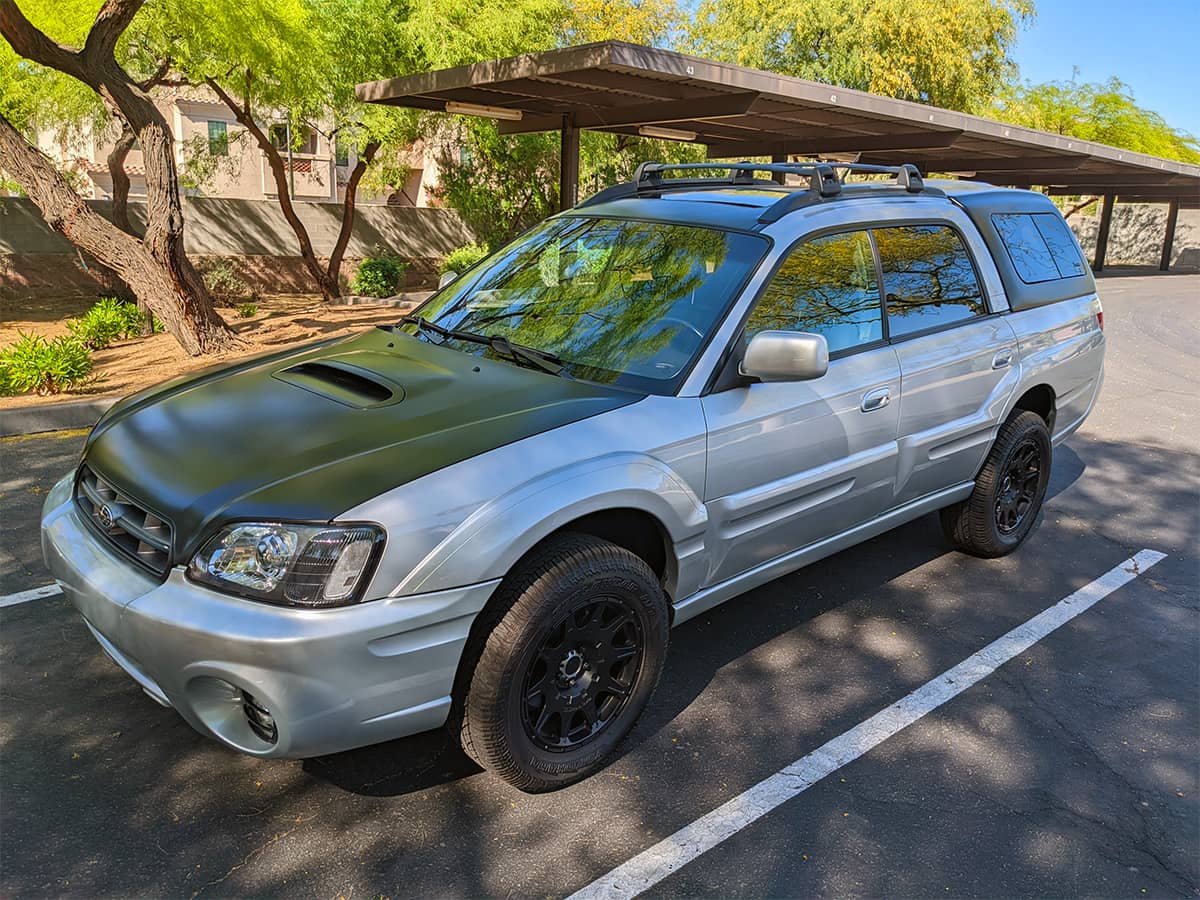 Wheel specs
Method 502 Rally Wheels (5) 16×7 | 5×100 | +15mm/4.60″
Yokohama Geolander Tires (5) 235/60R16
* Yes, a full-size spare fits underneath!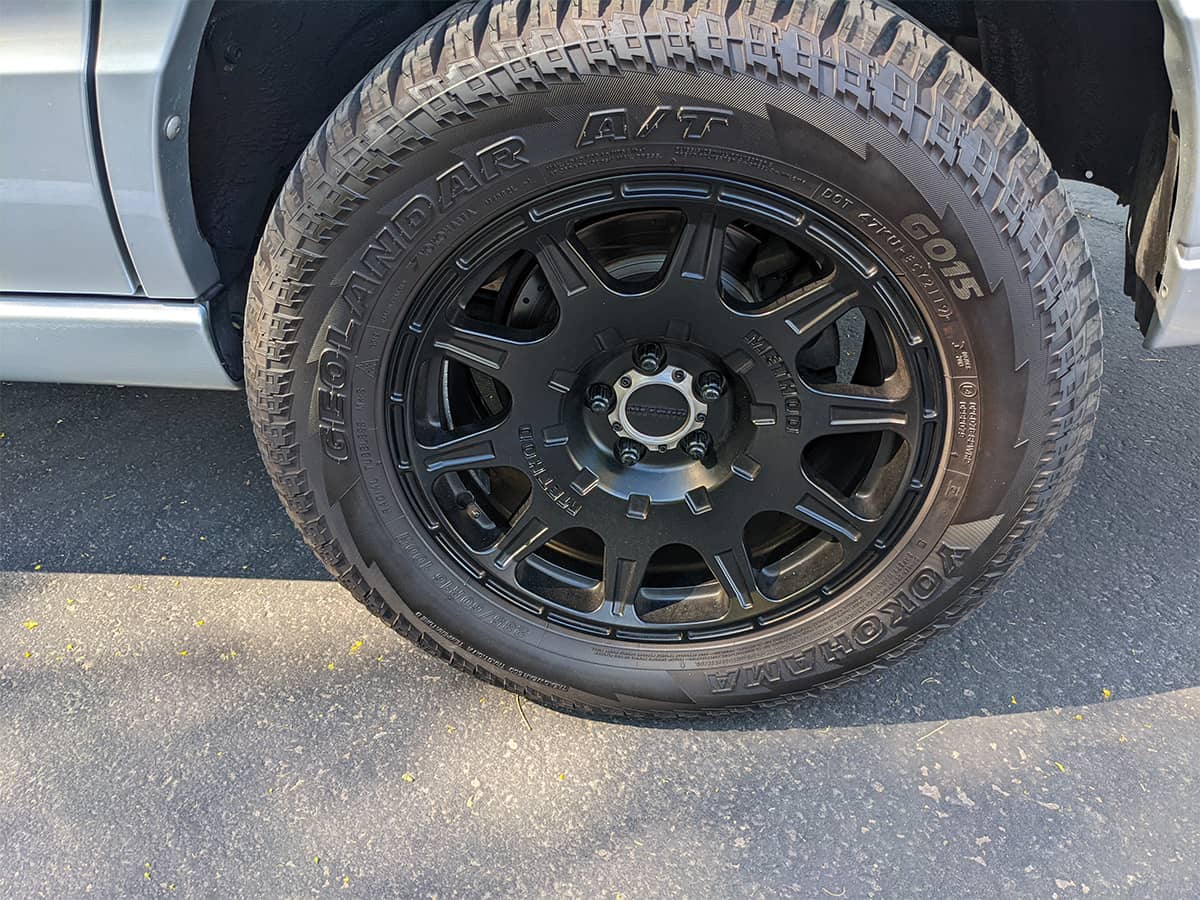 Exterior mods
A.R.E. CAMPER SHELL – if you know about these, then you know how rare these are!
Custom HID headlights – very bright
2″ trailer hitch – for bike rack – not indented for towing
Camper shell, hood & roof wrapped in Avery Dennison Vinyl – professional installation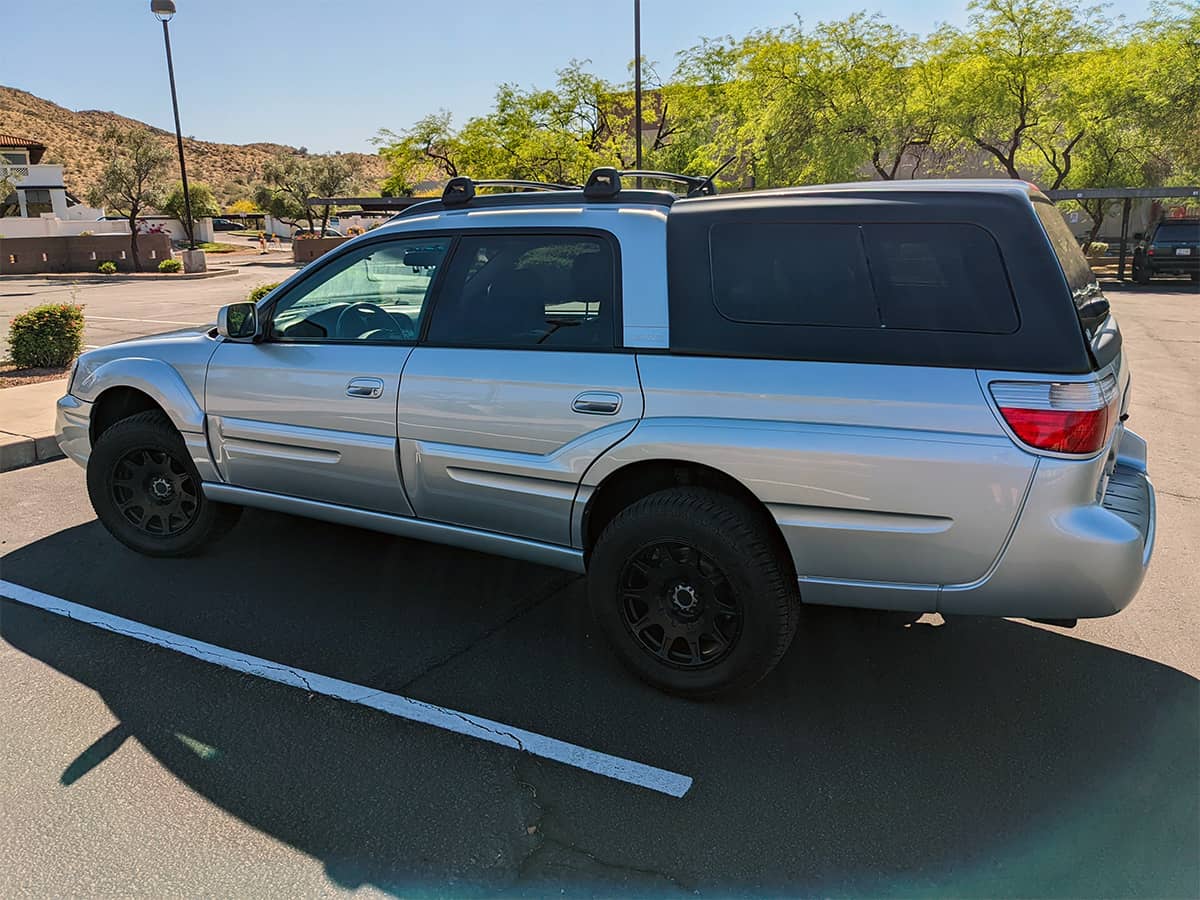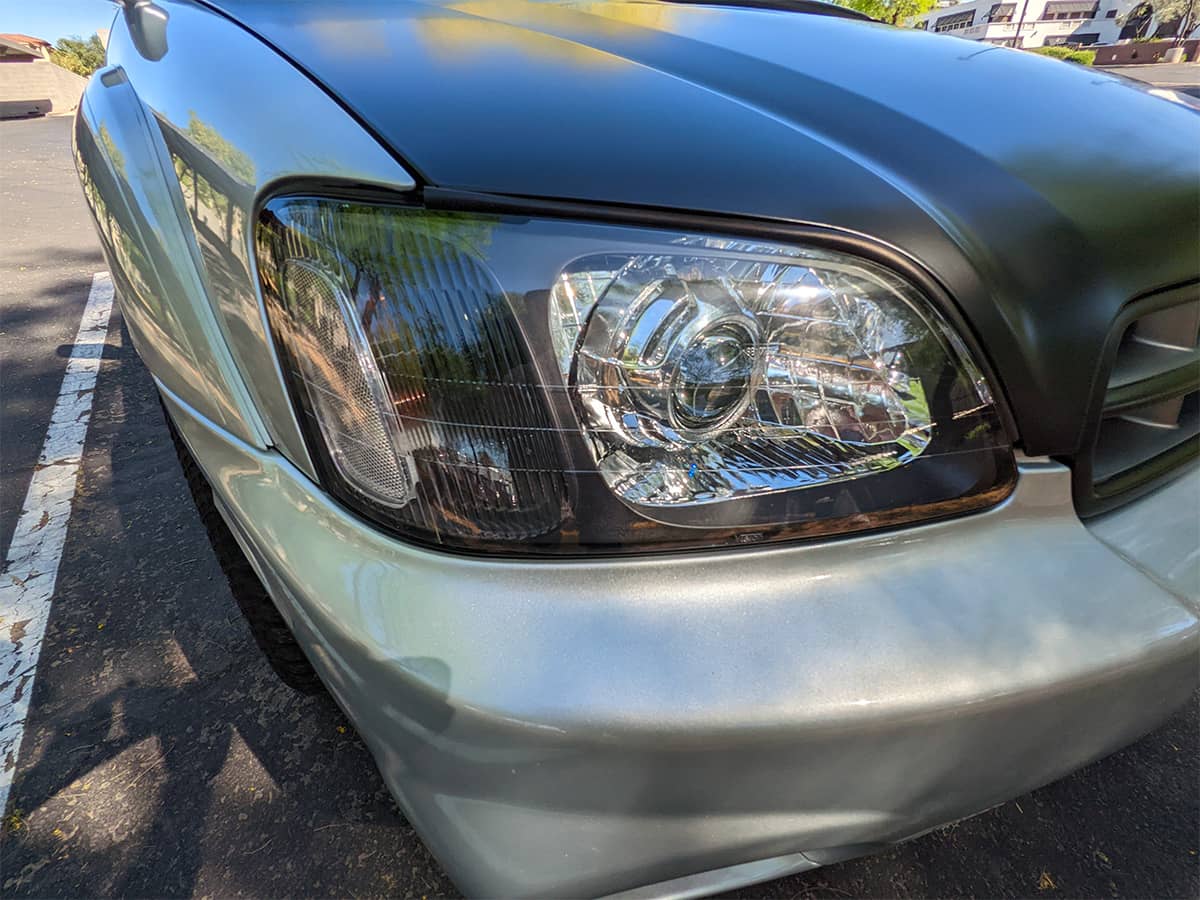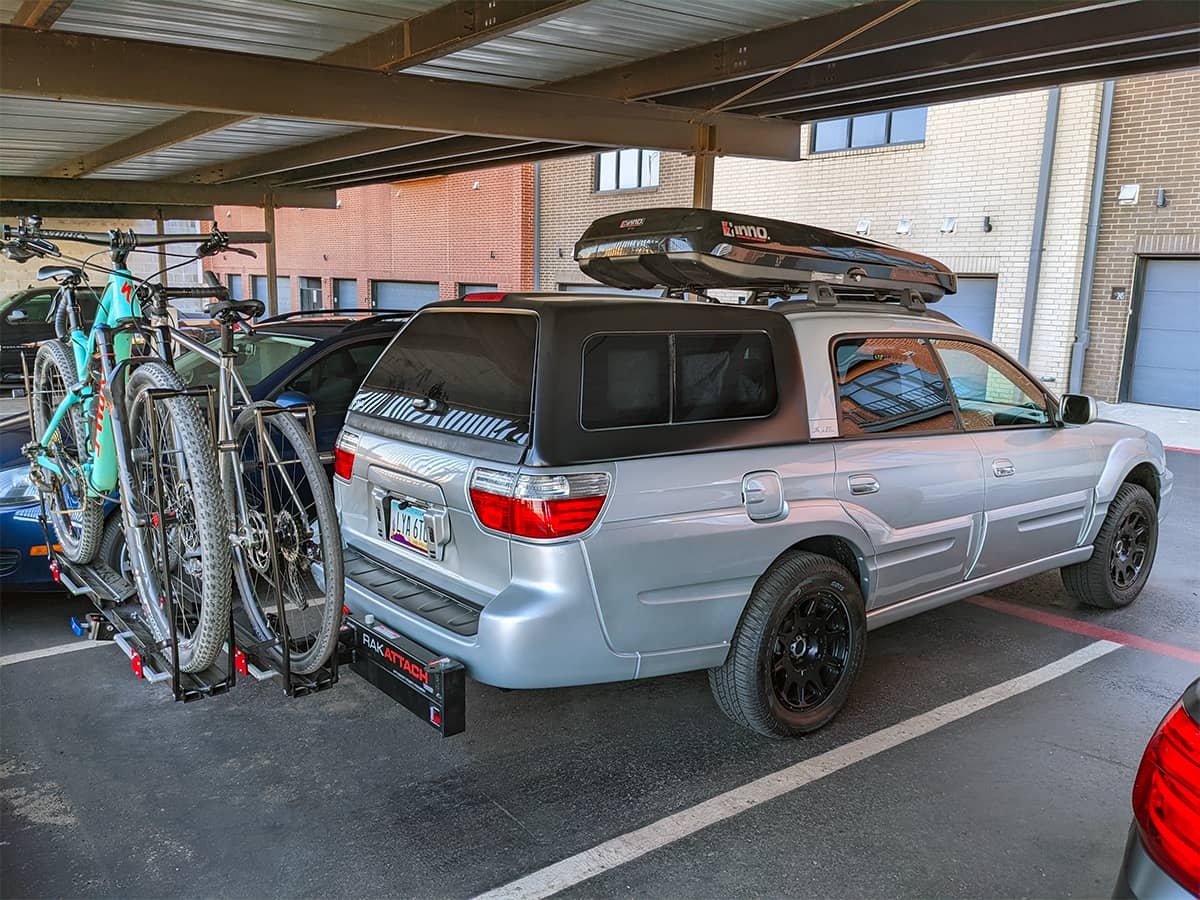 Skidplates:
Primitive Racing Front Skidplate
Primitive Racing Rear Differential Cover
Primitive Racing 4EAT Auto Transmission 1/8″ Aluminum Skidplate
Interior mods
Raptor Bed Liner (as seen in photos, entire bed disassembled, with each part sprayed separately) + wheel wells coated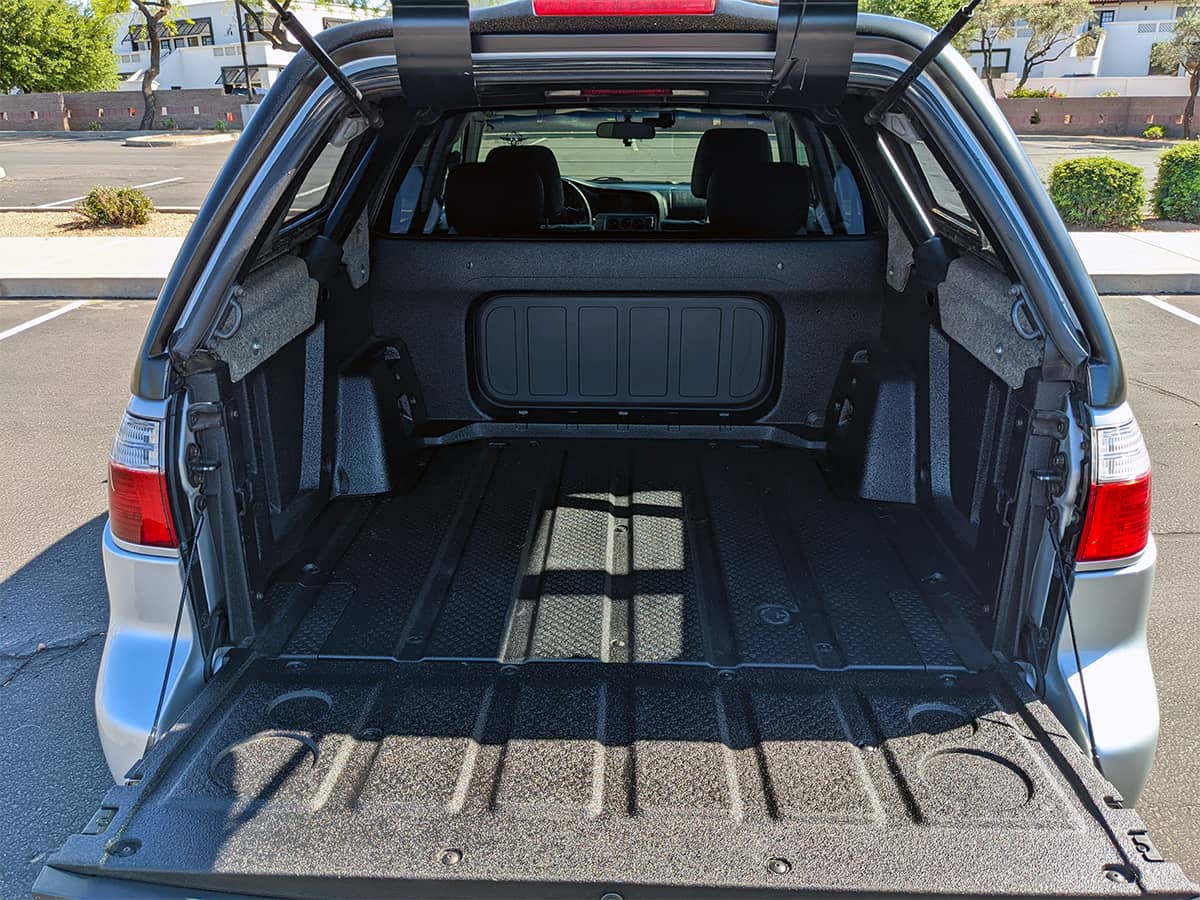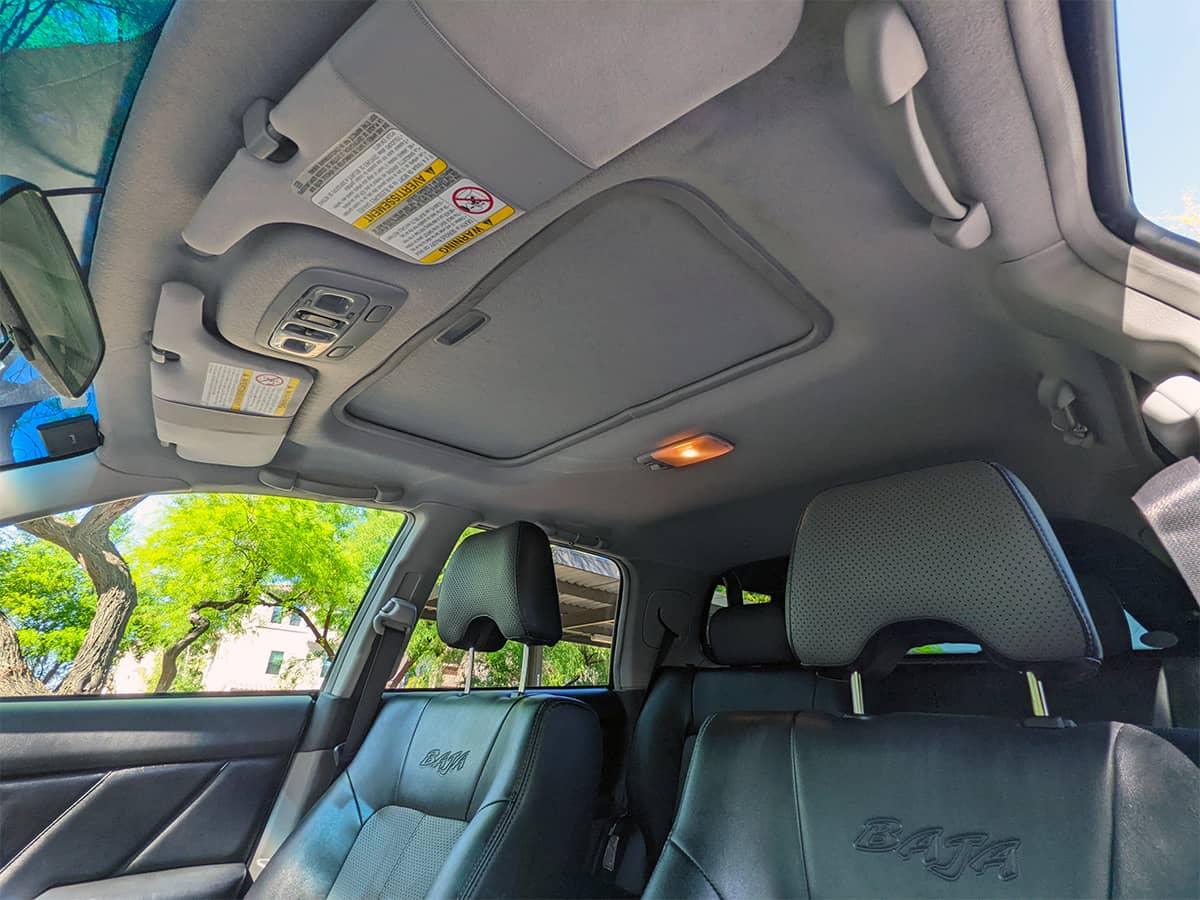 Stereo/Alarm:
Dynamat sound deadening installed on all four doors
Pioneer stereo with navigation & Sirius XM Radio
new backup camera
Alpine R Type component speakers (front doors) & coaxial on rear doors
Alpine KTA-450 Amp
Viper remote start & alarm
hardwired for Blackvue front & rear dashcam (OPTIONAL to purchase actual cameras)
hardwired for Escort radar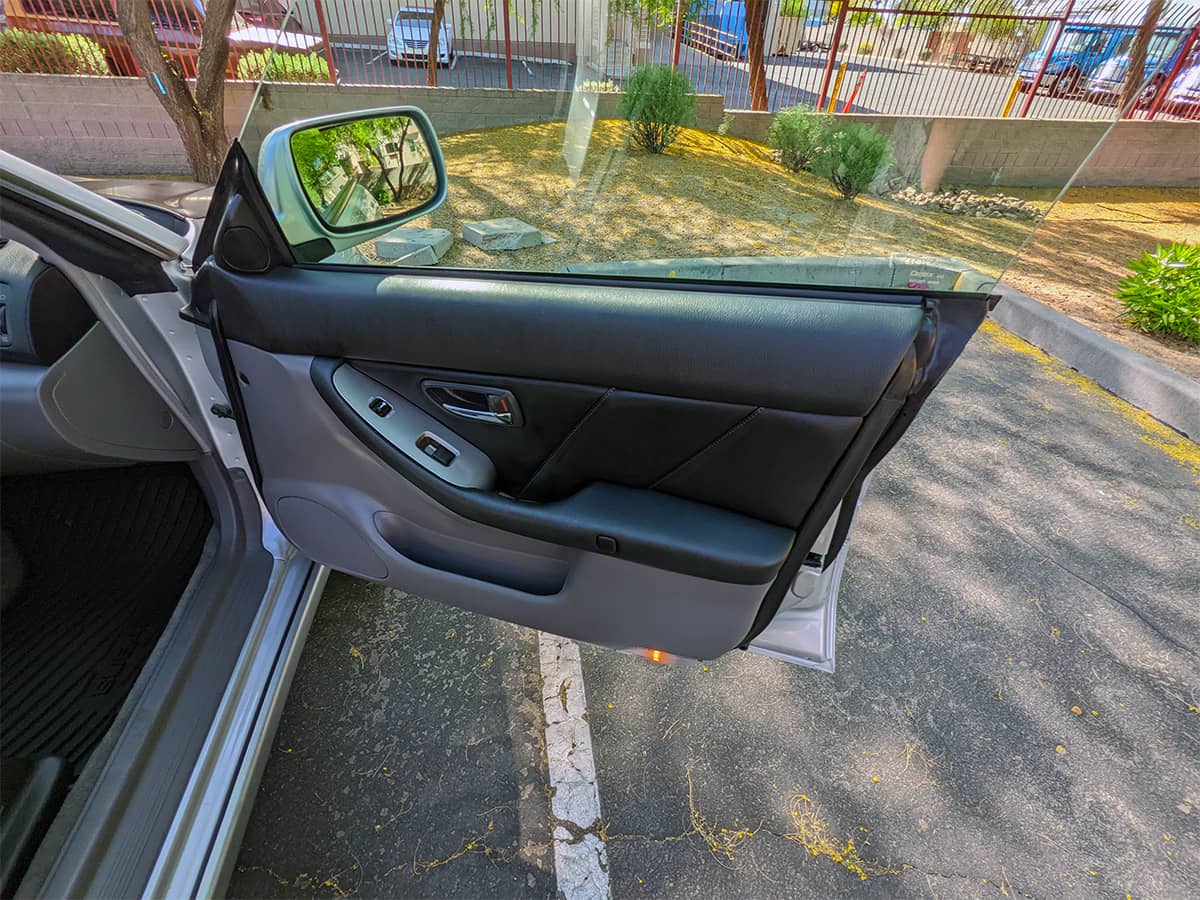 All other mods
All work is less than one year old, with ALL work performed/installed C/o expert Subaru shop, Subiworx
original parts included:
OEM bed extender
OEM cross bars – with OEM screwdriver for it 🙂
OEM wheels & OEM spare (+ the spare tire cage which was removed to accommodate full-size spare)
OEM intercooler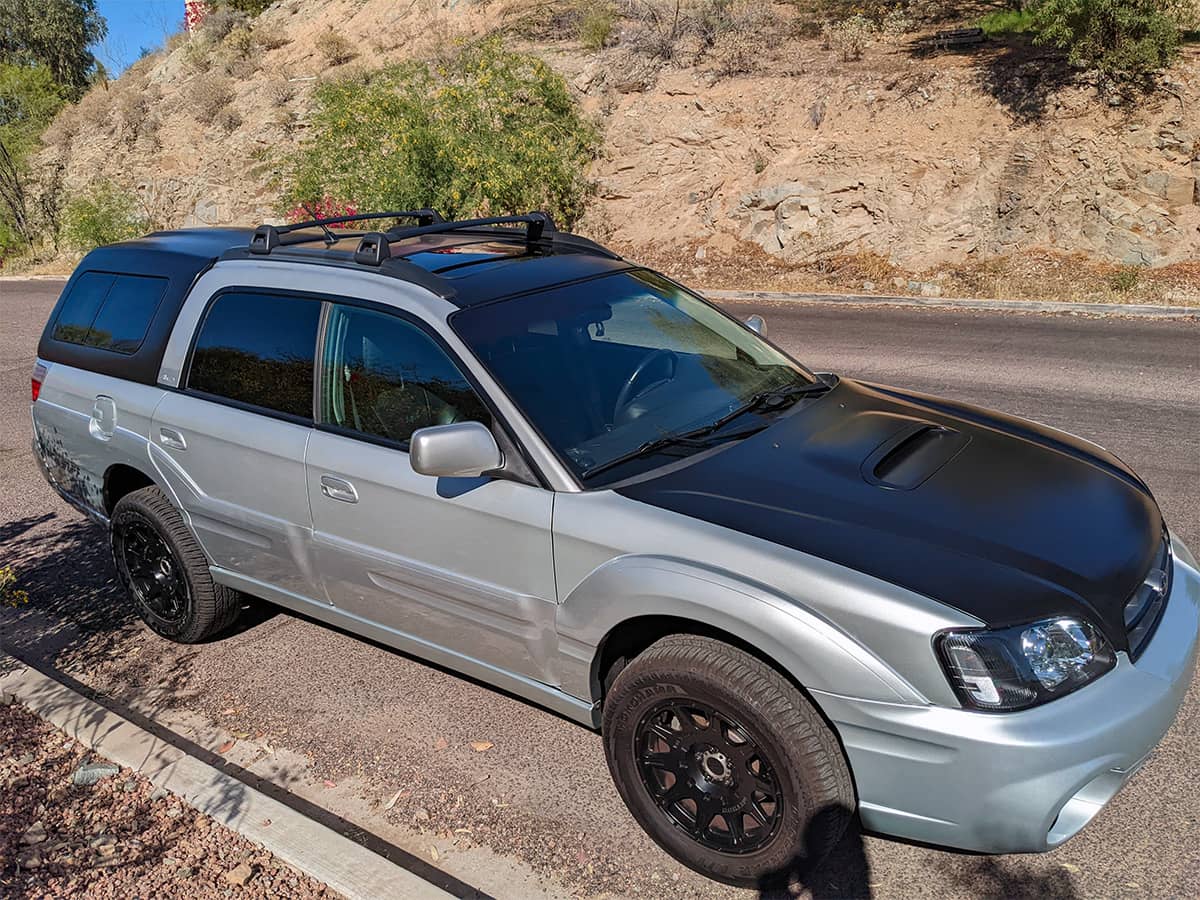 Price
$31,000
$29,000
Location
Phoenix, AZ
Contact information
[email protected] | (602) 845-9728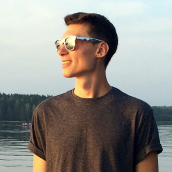 Matt Grabli
Matt brings over a decade of automotive expertise to his role as staff writer and editor at Offroadium.com. With an enduring passion for the off-road vehicles and adventures, he is devoted to creating interesting content that equips 4x4 enthusiasts with the knowledge to improve their rigs.