Ford Explorer 33 Inch Tires vs 35″ – What Lift and Size to Pick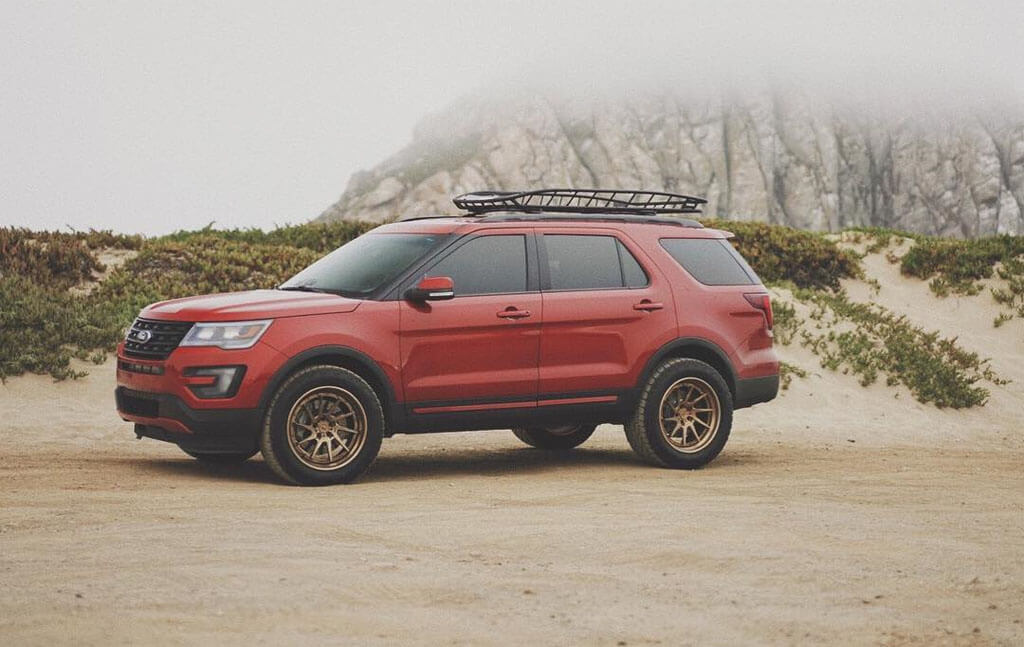 We continue our series of articles on off-road wheels and today we are going to show you what does it take to put Ford Explorer on 33 inch tires. First of all, we want to go over a couple of benefits of getting larger tires. Number one is the improved ground clearance, which allows you to explore the new challenging paths on the way of your next 4×4 adventures. Second is the improved overall diameter of the 33″ wheels, which makes the truck feel more stable both on the highway and off the pavement.
If you've seen Ford Explorer 33 inch tires than you definitely know how good do they look in comparison with narrow factory wheels. They not only provide a better grip on unpaved roads but also improve the driving comfort on concrete roads and make the vehicle more stable. So if you really want to outfit your Explorer with 33" or 35 inch wheels, we want to assure you that this change will not be as complicated as you may think. We'll show what exactly is required to perform to fit bigger tires safely and which lift kit to choose.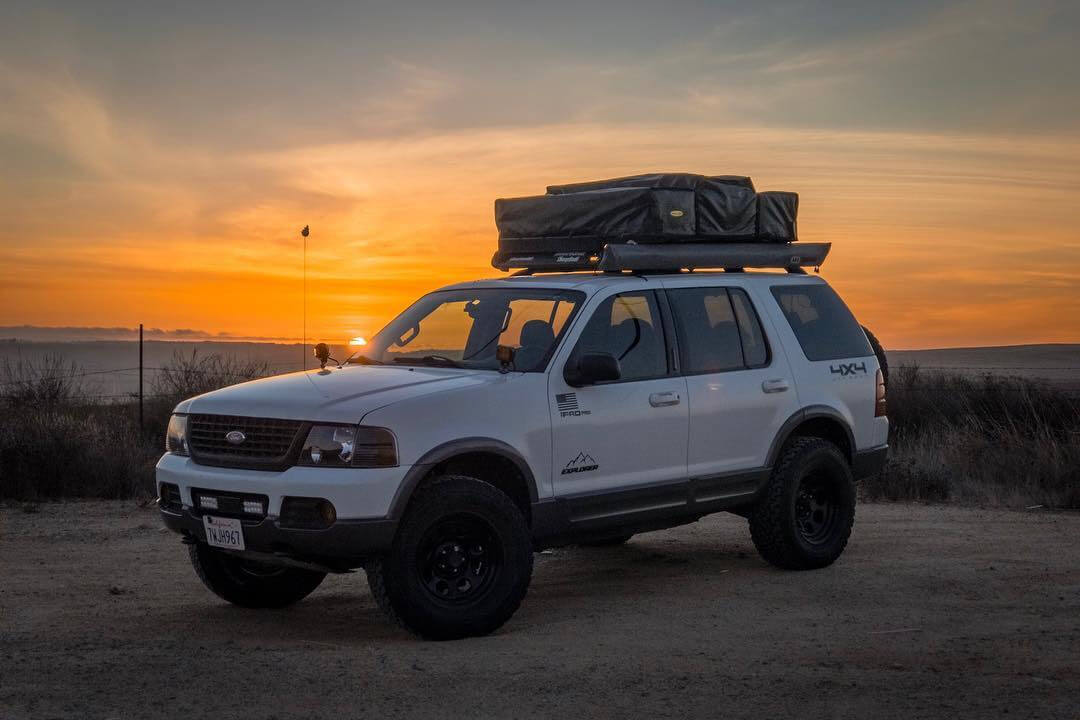 List of factory tire sizes of Ford Explorer and their equivalent in inches
Below is the list of factory equipped wheel sizes and their equivalents in common off-road tire sizes. The information is based on OEM fitment lists and size converter.
| Generation | Production years | Factory wheel size metric | Factory wheel size in inches |
| --- | --- | --- | --- |
| U502 | 2011-2019 | 255/55R20 | 31" |
| U251 | 2006-2011 | 235/65R18 | 30" |
| U152 | 2002-2005 | 245/70R16 | 30" |
| UN105/UN150 | 1995-2001 | 255/70R16 | 30" |
| UN46 | 1990-1994 | 235/75R15 | 29" |
As you see the factory tires are just a little smaller, so fitting 33s and 35s would require a 3-5″ lift depending on the generation.
Common 33 inch and 35 inch tires for Ford Explorer
33 x 11.5 x R20
33 x 12.5 x R17/R18/R20
35 x 11.5 R17/R18/R20
35 x 12.5 R17/R18/R20
Common 33 inch size metric equivalents
16 inch rim – 255/85R16 265/80R16 275/80R16 285/75R16 295/75R16 305/70R16 315/70R16
17 inch rim – 265/75R17, 275/75R17, 285/70R17
18 inch rim – 265/70R18, 275/70R18, 285/65R18 295/65R18
Common 34 inch size metric equivalents
Common 35 inch size metric equivalents
18 inch rim – 315/70R18, 325/65R18
How To Fit Big Tires
Fitting a Ford Explorer with big wheels is just a question of time for many fans of the outdoor activities, off-roading and those who often drive on country roads. The majority of modern pickups and SUV are able to accommodate 33 inch tires without serious modifications. 35 inch tires will require a little more lift to properly clear in your truck. A simple set of spacers of about 1-4″ thick will provide a proper amount of clearance to fit larger tires on your truck.
Needless to say that aside of the obvious benefits in the off-road capabilities you're also improving the visual appeal of your truck. Taller and wider stance along with beefy tires create an image of a tough truck, ready to handle any challenge you can throw at it.
The driving characteristics of a Ford Explorer on 33 inch tires will not be changed dramatically so you will still be able to maintain normal ride quality. A slight drop in the gas mileage may be noticed and it should not exceed 1-2MPG. The suspension geometry will remain the same unless you decide to go with extremely low offset, which will widen the track a lot.
Related Parts & Mods
Lift Kits
Roof Rack
Awning
Recovery
Off-Road Lights
*Before ordering any part or accessory, it is recommended that you verify its fitment with a qualified professional and/or seller. We are not responsible for fitment or other issues that may arise from using the products featured on our website.
Stay tuned for more project reviews on Offroadium.com – Follow us on social media, and share this write-up if you enjoyed reading it!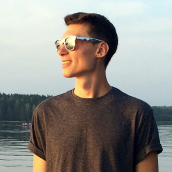 Matt Grabli
Automotive journalist and technical writer at Offroadium.com with more than 10 years of experience in the sphere of aftermarket parts and 4×4 vehicle modifications. Passionate about off-roading, outdoor adventures, and an active lifestyle.