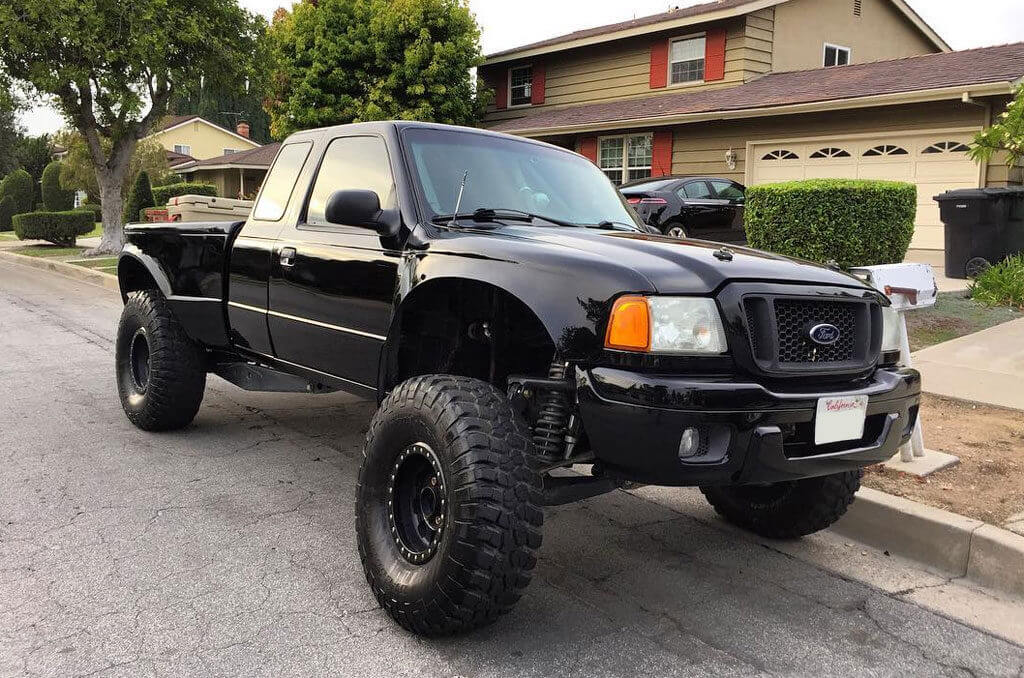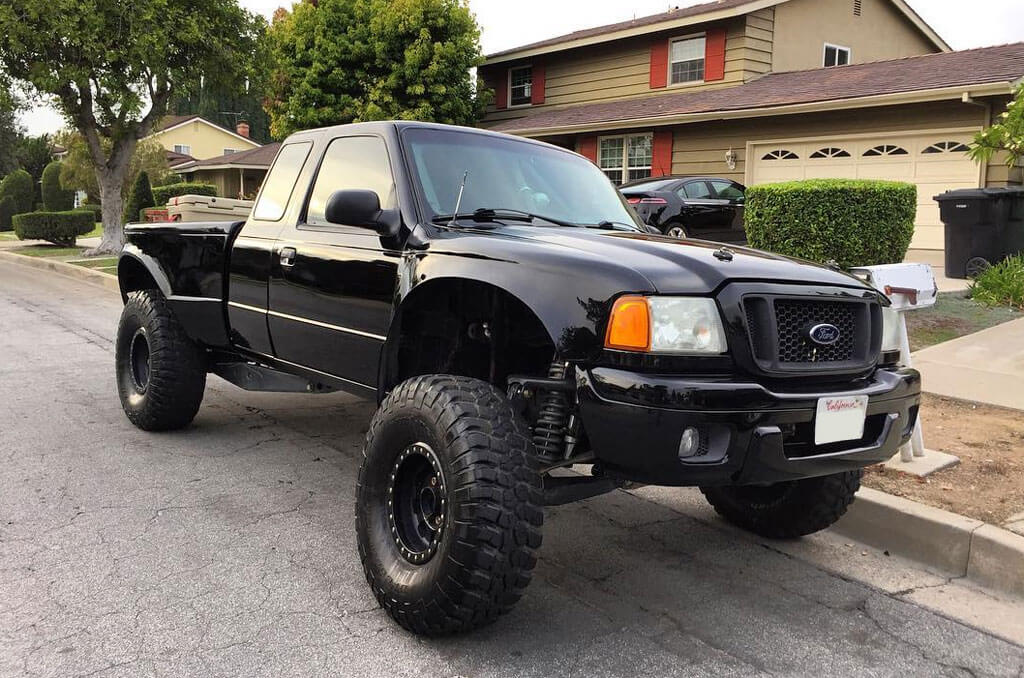 Ford Ranger prerunner is one of the most popular small trucks in the desert racing. In our todays post we will try to figure out why do people love these trucks and what does it take to build a worthy prerunner out of it. Kalil Bushala and David Hart – the owners of some of the most badass Rangers were kind enough to share the spec lists of their trucks and tell about the modifications they made. Read on to get the recipe of an ultimate Ford Ranger prerunner from the first hands!
The first reason why do we love these trucks so much is that they are very simple and affordable in compare to bigger full-size pickups, and therefore they are often selected as a prerunner platform by DIY enthusiasts. Rangers are available in both RWD and 4WD configurations. They were in production since 1983 until 2012 when Ford dropped this model off the production line. Low cost and high reliability made Ranger a best seller among small pickup trucks and, as a result of such popularity we can see a huge amount of aftermarket parts and components for it. If you are willing to find an affordable and easy to maintain entry level prerunner – Ranger will be your number one choice. With a truck like this, you can keep your comfortable daily driver and turn this truck into an ultimate desert rig without spending insane amount of money.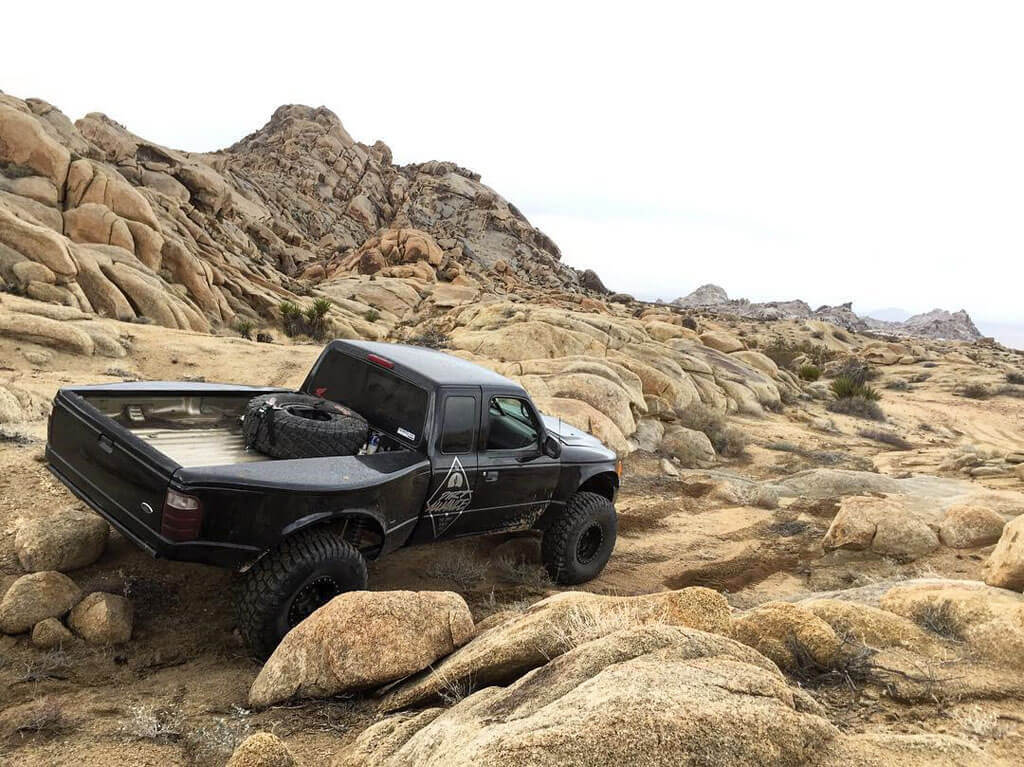 Pretty much all manufacturers of aftermarket off-road equipment and fab shops have an extensive line of Ford Ranger prerunner products and solutions, so you don't have to spend much time on designing your own components and custom fabrication. Ford Rangers are very capable but still stands on one step lower than fullsize trucks that come with stock V8 engines like Toyota Tundra or Nissan Titan prerunners.
The most important part of every prerunner build is choosing the right suspension setup. Kamburg, Dixon bros, HM racing design can offer you kits from mild to wild with a suspension travel starting from 15″ up to 24″, which will be more than enough for spirited driving in the desert.